Budget negotiations between the Governor and state lawmakers continue. Lots of action in bills that deal with education, including the conversion of a previous opponent of all day kindergarten? And the minuteman project continues its patrols. All issues Horizon discusses with the Governor.
Transcript:
>> Michael Grant:
Tonight on "Horizon." Budget negotiations between the Governor and state lawmakers continue. That, after the Governor slammed down her veto stamp more than a dozen times on the Republicans' original budget proposal.

Lots of action in bills that deal with education, including the conversion of a previous opponent of all day kindergarten? And the minuteman project continues its patrols. All issues we'll discuss with the Governor. That's coming up next on "Horizon."

>> Announcer:
"Horizon" is made possible by the friends of channel 8. Members who provide financial support to this Arizona PBS station.

>> Michael Grant:
Good evening, I'm Michael Grant. Welcome to "First Thursday, the Governor on Horizon." The Governor and Republican lawmakers have been meeting to hammer out a budget agreement. We'll talk to the Governor about that, and several other issues from the state legislature. Here now is Governor Janet Napolitano.

>> Michael Grant:
Sounded like you had fun with Prince Andrew last week.

>> Janet Napolitano:
I did. He's charming. He was over here to help raise money for a good cause, the Florence Crittenton Foundation. We raised a lot of money and had a good time.

>> Michael Grant:
He mentioned to you that the queen has the authority to dissolve parliament. You said you were intrigued.

>> Janet Napolitano:
I thought those British, they think of everything, don't they.

>> Michael Grant:
When you were over there, did I read someplace that when you were over there on the protocol visit three months ago --

>> Janet Napolitano:
in November --

>> Michael Grant:
You were going to have a little stop with him, and you guys ended up talking for a couple of hours or so?

>> Janet Napolitano:
That's right. I went up to do a meet and greet in Buckingham palace. We got to talking about his experiences in the military and the war in Iraq and British politics and before you knew it an hour and a half had gone by and it was very, very pleasant for both of us, and like I said, very nice of him to come over last week. He actually did a 24-hour turnaround between Phoenix and London.

>> Michael Grant:
It's interesting for a member of the royal family to be open about subjects like that. Prince Andrew gets cut a little more slack, but it's interesting for him to offer, you know, views along those lines because the royal family frequently is a little more guarded.

>> Janet Napolitano:
That's true, but he has, you know, he spent over two decades as a pilot in the military, in the UK. He has been the U K's representative on all kinds of trade things. He's been out there as a public figure for quite a while.

>> Michael Grant:
Let's return to 1700 west Washington.

>> Janet Napolitano:
Yes. Meanwhile back at the front.

>> Michael Grant:
You guys make any progress on the budget?

>> Janet Napolitano:
I think so. We've been in a series of meetings over last few days with the speaker and president. We've brought staff in now. The budget is a big document. There are lots of parts to it. It is the most important product that the legislature produces every year, and it really says what your values are, what your priorities are. We have some differences, but I think we're moving in the right direction.

>> Michael Grant:
The impression that I have gotten this week is that you are making substantial progress, you are knocking on the door. I know you issued a press advisory earlier in the afternoon. We wondered if you were going to show up tonight you were canceling all public appearances, but you showed up for us. We appreciate that.

>> Janet Napolitano:
You are so very special.

>> Michael Grant:
Do you feel like you are making substantial progress towards something both sides can live with?

>> Janet Napolitano:
That's right. I think we are moving, and one of the reasons it's taking so long is to just lay out, well why are these numbers not the same, and can we do something a little differently and still achieve the same policy goal, what can happen here. It's complicated. I mean, there are lots of different ways to put together a budget, but I think we're all engaged in saying look, we need a budget, a good budget, a budget that moves Arizona forward and it could take another couple of days it, could take another couple of weeks. I hope not that long, but we want something that we'll be proud of at the end.

>> Michael Grant:
I was advised that the gap between you and Republican lawmakers, the legislature, is maybe only about $80 million. Was I advised correctly or not?

>> Janet Napolitano:
Well, that's a hard way to look at it, because it's not just what the overall spending amounts are in the relative budgets, but what you spend money on, and how you allocate funds, and I think that's really more important.

>> Michael Grant:
I think the comment I was hearing was that as to the programs most in contention, they were valued at $80 million. That's the context in which the comment was made.

>> Janet Napolitano:
I think it's safe to say that we've narrowed down the issues of spending difference fairly substantially over the last week and a half. We're beginning to talk about tax measures, the BURBS, budget reconciliation bills that have language in them that provide for oversight of what's being done, approval of what has to happen, all that sort of thing. So, you know, the whole package of bills was something -- almost two dozen bills ultimately that comprised the budget that was sent to me and ultimately we'll have something -- hopefully not that many bills, but, again, this is -- this is not one little piece of paper and you say add one here, take one there, this is really setting the values of the State, setting the priorities of the State and putting some money behind it.

>> Michael Grant:
Let me go to the tax side of this, because some business organizations have been running radio ads this week encouraging people to thank the legislature for having passed the business tax cuts and contact you to encourage you to sign them. In particular, and I'm going to make the assumes -- correct me if I'm wrong -- that your veto didn't necessarily mean you were opposed to the tax cuts, but I know one of the major ones that I think they are hanging their hat on is this valuation where you would step down business valuation from 25% to 20% over time. Is that a concept you can live with?

>> Janet Napolitano:
Oh, yes, in fact I mentioned reducing business property taxes in my state of the state, and I did veto the whole budget and the tax measures were part of the whole budget, and you shouldn't do the tax side without doing the spending side, they should be looked at together. I don't know why they are doing radio ads. I haven't heard those myself because I think my veto message was very, very clear that I was perfectly amenable to business properties tax relief in the context of an entire budget. We just didn't have an entire budget that I could sign.

>> Michael Grant:
What about the other one, quite honestly, I'm fuzzy on the details of it, but I know it's directed at companies like Intel.

>> Janet Napolitano:
It's called sales factor.

>> Michael Grant:
Right.

>> Janet Napolitano:
I met with the leadership of Intel on a couple of weeks ago. The original bill as originally proposed in the legislature, we have some issues with about whether it really would help keep capital investment in Arizona, keep good jobs in Arizona, which is why I think you do a tax incentive. It has to produce an economic benefit. Intel would be the chief beneficiary. They are a valuable member of our community in Arizona, so I met with their leadership. They proposed alternative language. We're going back and forthright now.

>> Michael Grant:
Has Intel said to you or anybody else, if this thing doesn't pass, we're out of here?

>> Janet Napolitano:
Not in so many words, but it's not that they would be out, I think would they put more investment in, continue to expand, and you know, it's such a competitive -- not just with the United States, but you know, they are building plants all over the world, particularly in Asia and china, and you know, china, for example, will not only give you a tax break, you won't have to pay taxes, they'll actually pay you money to build a factory in their country. Well, the states are not in a position to do that. We have to be able to offer other things that are competitive and attractive to companies like Intel to keep expanding domestically.

>> Michael Grant:
The sales factor legislation tunes is acceptable to you?

>> Janet Napolitano:
Well it, could be very well in the mix, but we're not there yet. The business property tax bill is already up. There is some other matters, too. There is a small business tax credit that I had proposed and a research and development tax credit that I had proposed that would give you a higher tax credit for R & D done in conjunction with our universities. I think those ought to be in the mix and we ought to look for incentives for the film industry as well. Lots to talk about on the tax side.

>> Michael Grant:
On the spending side, all day K, senator John Huppenthal has had a cathartic moment. Some people think it might be attributable to that recall effort. He has proposed an all day K proposal that would cover schools with greater than 80% school lunch qualifiers?

>> Janet Napolitano:
Right, up to that part, his proposal matches mine.

>> Michael Grant:
Where doesn't it match yours?

>> Janet Napolitano:
I think his conception is that you would pay for it with a corporate tax credit, as opposed to just a general fund appropriation. I believe that we ought to be moving toward having all day K, basically as another grade in elementary school. Kick first grade up a year. I'm not a fan of corporate tax credits for education. I don't -- in the way he is proposing, so the issue now for him is not the all day K, but how one pays for it and there we still differ.

>> Michael Grant:
Speaking of corporate tax credits you vetoed the one that would have allowed corporations to make contributions to the private school scholarship programs. Why?

>> Janet Napolitano:
Well, a couple of reasons, one is, I really think we ought to be investing in public schools. We have a lot of choice in Arizona within our public school parameters. I mean, the thing you hear most about private schools is we want parents to have choice. I'm all for choice, but we ought to have choice within a public school parameter and then fund those public schools at an appropriate level which we are still not doing in my view. I didn't want to suck money away from the general fund which would go into public education for private schools, which are not held nearly to the same accountability standards as public schools are. For example, the aims test is inapplicable to them. I don't know why we are putting money into that sort of thing when we just went through this whole struggle to institute an aims test.

>> Michael Grant:
Why does this have to be a zero sum game, though. The voters of this state, and I think actually a number of the states institutions have driven a lot of money toward education over the past five and ten years, the half cent sales tax being the best example of that.

>> Janet Napolitano:
Prop 301, yes.

>> Michael Grant:
Why does it have to be a zero sum game. If you give tax credits here you are taking something away over here, but I don't see the cause-and-effect relationship.

>> Janet Napolitano:
Well, I do, because I've yet to see the legislature propose a true increase in allocations for our public schools to really reduce class size, particularly in the early grades, to raise teacher salaries and so forth. All they are doing is redistributing the slices of the same-sized pie, and without really seeing an increase in support for our public schools, a corporate tax credit doesn't make a lot of sense to me, particularly, because again the accountability of the money just isn't there.

>> Michael Grant:
Speaking of potential vetoes, the legislature has moved the so-called pharmacist conscience bill to you that would allow pharmacists to decline on moral grounds to dispense the primarily the morning after pill. Can I safely assume it has a dim future on the 9th floor.

>> Janet Napolitano:
It hasn't been transmitted to me. The clock hasn't started running yet. I have grave concerns about a precedent about allowing a pharmacist refusing to sell something that has been lawfully prescribed to a customer. Our office has been deluged today with e-mails and messages from individuals asking me to veto the bill, the nursing association sent me a letter I got this afternoon saying we don't need this. It interferes with our own code of professional responsibility, veto the bill. It's one of the few --

>> Michael Grant:
Is the pharmacist association opposed to it?

>> Janet Napolitano:
My recollection is they took a position in opposition to it as well, that they have a code of ethics as it were that takes care of a particular individual's problem, but the way this is coming up to me, yeah, I think you can assume it has a fairly dim future.

>> Michael Grant:
Okay. You did talk about precedent, though. We allow hospitals and medical providers to decline to provide abortions, haven't we gone part way down that road and why don't we extend the same protection, whatever -- option -- if you want to phrase it that way to pharmacists?

>> Janet Napolitano:
Well, because -- well, in the abortion context, an individual can refuse to perform one, but you have to provide the information to the woman about her ability to get one and how to get one. This bill that's coming to me doesn't provide for that. But more important, I don't know why it is we're injecting this issue into a commercial transaction. This is a refusal to sell proposition. I go to my doctor, the doctor says you need this, you know, myself, my doctor, whatever, they know the circumstances. The ability of a pharmacist unilaterally to say well, I'm not going to sell it to you, particularly in Arizona where we have many Arizona where you only have one pharmacist to start with anyway, I just think is a bad precedent for our state.

>> Michael Grant:
Let me stay with drugs here. The pseudoephedrine bill, Tom O'Halleran is trying to resurrect it. Terry Goddard is helping in that effort. It may have hit a couple of bumps in the road this week, but placing that to one side, is that a good concept in your opinion?

>> Janet Napolitano:
Very good concept, and it's interesting. The Governor of Oklahoma was here this past weekend, I was hosting a meeting of governors. They enacted a very similar bill in Oklahoma after two or three, I think, law enforcement officers were killed in a meth lab, and it's had a huge impact on shutting down domestic meth labs. Now, meth will still come in, but it will be meth manufactured somewhere else. This bill goes after the manufacture of meth which is very dangerous, very toxic, creates environmental waste and hazards that create long-term cleanup problems and looking at what's happened in other states, we're foolish not to have something similar.

>> Michael Grant:
Some of the resistance to this bill has gone to some of the same points you were making on the last bill in that the pharmacist has to be involved in it frequently, even if you had a dispensing agency for cold medications and those kinds of things, the pharmacist may not man it in the same kind of hours, those kinds of things. Does the pharmacist have to be involved in this? Couldn't you take it behind the counter, restrict it, but have just normal human beings that are recording in their log, okay, John Jones bought this noting the address and no, I'm sorry, you know, you can only have 10 pills or whatever the case may be.

>> Janet Napolitano:
You've got me on that, because my understanding was this was a keep behind the counter, keep a log of buying what kind of bill.

>> Michael Grant:
It is, it's just that only the pharmacists can be in control of it and some people are pointing out the practical problems associated with that. I was wondering why -- I realize probably the pharmacist would give you a greater degree of security, but if you could still restrict it using normal store personnel, maybe that would take away some of those objections.

>> Janet Napolitano:
Perhaps. That's something I haven't thought about.

>> Michael Grant:
Education bills, it looks like that proposal to send to the people in 2006 mandate on spending 65 cents of the education dollar in school rooms is not being warmly greeted at the legislature.

>> Janet Napolitano:
It's an example of something that sounds really good but when you get into it, probably is not very good. Let me tell you my own experience. When I campaigned for Governor, I gave a speech one night. I said we ought to put 85 cents of every dollar into the classroom, and I got chastised very quickly and very correctly that that was unrealistic. Why? Because first of all, you have to think about -- what do you talk about when you say out of classroom? People think about an administrator.

>> Michael Grant:
Vice principal, principal.

>> Janet Napolitano:
Procurement officer, whatever. That is a very small part of out of classroom. Out of classroom includes your nurses, guidance counselors, school librarians.

>> Michael Grant:
Buses? Transportation?

>> Janet Napolitano:
All of those things. And when you look at the pure administrative side as opposed to things related to support the teacher in the classroom, Arizona is actually below the national average in what we spend there. But --

>> Michael Grant:
I have heard about 8% or so, if you looked at what most of us would think of as administrative costs.

>> Janet Napolitano:
Right, but the reason a cut key cutter approach doesn't work is because it is a cookie-cutter ap proach. Why not 65, 75%? Because it's not related to reality. Take for example a rural district in Arizona. You've got to bus the kids to school. You have a high transportation cost. Look at the price of gasoline and what that's done. What are you supposed to do? What we've been working with the districts on is a more fruitful approach, which is to say, we want you to keep your true admin costs at a minimum. We want you to move at least a nickel out of every dollar back into true classroom, only pure classroom, teacher salaries, textbooks and the like, and by doing that, and working with the districts, we already have functionally moved about $110 million back into the classroom. So the goal of the referendum, I think is laudable, but when you get below the surface, it's not workable.

>> Michael Grant:
Are you comfortable, though, that we're making any progress toward that goal? You had highlighted it, I want to say in a State-of-the-state address a couple years ago.

>> Janet Napolitano:
We're having a summit with the school districts coming up in the next couple of weeks. We're been going back through the books and so forth. We've had the auditor general out to verify what they've been telling us and to help us show what best practices are so that districts can repeat those.

>> Michael Grant:
A couple months ago, though, I know we were talking and you had not reviewed the report, but the auditor general came out with a report which on its face seemed continued indicate we weren't making progress.

>> Janet Napolitano:
But you have to read the report. When you read the report, you say, oh, yes, we are, because again, it had the 58 cents in classroom versus nonclassroom, but then you read into the report and break out what "nonclassroom" really means and you get to the pure admin side and we have made terrific progress over the last year-and-a-half and reducing that. Yes, we're paying more and we've got reading specialists in our classrooms and more nurses and more librarians and so forth. I don't think that's what people think about when they think of school administration.

>> Michael Grant:
House has passed the bill that would allow -- I'm not quite sure how to phrase this, but would allow bypass of the aims test. Would remove it as a graduation requirement. I know you are not a fan of high stakes testing, president Bennett so far has said he won't let it come up for a vote in the senate. Do you wish Senator Bennett would let it come up for a vote in the senate?

>> Janet Napolitano:
Well, I don't know what I wish or not, I think is not relevant. He's been pretty clear on this. I did speak with president Bennett about this, about how if you are going to have a high stakes test, you ought to have some reasonable alternatives to the test that would give us some confidence that the student graduating really has achieved what one should graduate from high school. I don't think president Bennett is convinced that a bill coming over from the house is the kind of thoughtful reasonable alternative that would make giving up the aims test as a single high stakes test palatable to him. I do think he's willing to consider it however.

>> Michael Grant:
Is there a system credibility issue as well, though? Having gone through this pain and agony, whether or not you agree or disagree that we should have started down the road 5 or 6 or 7 years ago, coming this close, do you suffer a credibility hit if you say, well, on second thought, never mind?

>> Janet Napolitano:
Absolutely. That's why I've been saying to anybody who will hear, if you are a high school junior or sophomore, you better assume that aims is going to be required, and buckle down and study, because I think actually that's what's going to be the case.

>> Michael Grant:
You know, I forgot about a viewer question here. Our question deals with Arizona's past. As we near our Centennial celebration in a few years, will we have a new state archives building preserving the history of Arizona? Does the Governor support funding the state archives building in the budget this year? Signed a person who works for the state archives -- no, that's not right. What do you think -- the archives funding was in the budget.

>> Janet Napolitano:
And I think it will stay in the budget is my guess. The legislature put $15 million in. I had not put any in on the theory that we would begin bonding for it and there would be no '06 impact, but they want to pay cash, spread it out over two years. I think that will stay in the budget.

>> Michael Grant:
They really are in bad shape, currently.

>> Janet Napolitano:
Yes, and archives are important. It's important to have a good facility to secure your history, the records, the documents, our incredible useful in lots of ways that we can't even think about.

>> Michael Grant:
Minuteman project. I want to go down to the border. I know you expressed some reservation about it although you understood the frustration. We're 7 days or so into it. Most indications are that they are being certainly well behaved. I think I heard where they had identified 120, 130 people trying to cross. What's your feelings a week or so into the minuteman project?

>> Janet Napolitano:
I'm glad that people are being behaved. My fear was you add a couple of hundred untrained border patrol agents acting as border patrol agents armed at the border and you increase the likelihood of violence. I think the rule of law needs to be applied at the border on both sides of the border, but having a bunch of, you know, folks wandering around who are not trained who don't know the terrain, don't know what to anticipate, don't know what they are running into is a risky situation. Interestingly enough, the border patrol told our Homeland Security Office yesterday that what they are seeing is that in the 20-23 miles that the minute men are patrolling, they have seen a real decrease in illegal trafficking, but in the areas around either side, they are seeing a surge in trafficking.

>> Michael Grant:
Squeeze the bloom?

>> Janet Napolitano:
It's like the border is like a bed spread, you pull on one corner, the other one will move. Arizona will get caught in that because they pulled offer California and Texas and left Arizona undefended. But the Tohono O'Odham nation crosses the border. They've seen a real surge this week during the minuteman project. Interesting.

>> Michael Grant:
You vetoed the bill that would have implemented the Prop 200 mandate that you show ID when voting.

>> Janet Napolitano:
No, I would have signed the bill if it implemented the Prop 200 mandate. It went far beyond that. I vetoed the bill for one reason. I vetoed the bill because it said if you showed up at a poll and you didn't have your ID, not only could you not get a ballot, you couldn't even get a provisional ballot. In other words, a ballot that would be checked later against your actual registration to see that you were lawfully entitled to vote. For seniors, many of whom don't have ID or don't carry ID all the time, for many people, that is not a result that was contemplated in proposition 200. You ought to at least get a provisional ballot if you happen to show up at the poll and don't have your ID. That's the only reason. We told the Secretary of State this, we said take that provision out and you get that bill. She didn't. Prop 200 speaks to ballots, not professional ballots, two different animals.

>> Michael Grant:
I'm not very familiar with the issue. Is it possible that by allowing someone to pull a professional ballot that you create a large hole that you could drive a truck through?

>> Janet Napolitano:
No, this is a system that's been set up and used in Arizona for a long time. It is the way that if somebody -- if there is some question about whether someone is lawfully entitled to vote, they vote a provisional ballot and then through the county recorder's office, they go back afterwards -

>> Michael Grant:
That fact is verified.

>> Janet Napolitano:
Right. So what you do is, they used to take the professional ballots and string them on a string, so they would go down to the county recorders office separately, but they are kept separate and the county recorder checks them. They have a process for doing this, but Prop 200 to me means, lawful citizens are entitled to vote. It doesn't mean here's another -- here's a way to deprive lawful citizens of the right to vote. That professional ballot language would have done just that.

>> Michael Grant:
Governor Janet Napolitano, a half went pretty fast.

>> Janet Napolitano:
It did indeed.

>> Michael Grant:
You can check out a transcript of tonight's show or see what's coming up on "Horizon" at our web site at www.azpbs.org. When you get to our home page, scroll down and click on the word "Horizon."

>> Larry Lemmons:
This week volunteers started watching the border between Arizona and Mexico looking for illegal immigrants. Are these so-called minute men helping or hurting border security. And the legislature votes to protect pharmacists who object to providing prescriptions on religious grounds. Join us for the Journalists' Roundtable at seven on Horizon.

>> Michael Grant:
I'm Michael Grant. Thank you for joining us on a Thursday. Good night.
In this segment:
Janet Napolitano:Arizona Governor;
SPOTLIGHT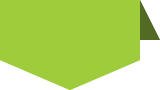 STAY in touch
with
azpbs.
org
!
Subscribe to Arizona PBS Newsletters: