In response to Hurricane Katrina, the American Red Cross is launching the largest mobilization of resources in its history for a single natural disaster. Businesses and organizations across the state are raising funds to send to hurricane victims. A representative from the Grand Canyon Chapter of the American Red Cross joins HORIZON to talk about the effort and how you can help.
Transcript:
>> Michael Grant:
Tonight on "Horizon", the Red Cross is launching the largest mobilization of resources in its history for a single natural disaster. Businesses and organizations across the state are raising funds to send to hurricane victims. Plus, gas prices took another jump over the weekend. We look at how extensive the short and long-range economic impact from hurricane Katrina will be. Those stories, next on "Horizon".

>> Announcer:
"Horizon" is made possible by the friends of Channel 8, members who provide financial support to this Arizona PBS station. Thank you.

>> Michael Grant:
Good evening, I'm Michael Grant Grant. Welcome to "Horizon". Arizonans are responding to the needs of hurricane Katrina evacuees at a level organizers call "unbelievable". In the first 24 hours, people have donated more than $100,000 worth of clothing, toys and hygiene products. These products will go to the hundreds of people now being sheltered at the Veterans Memorial Coliseum. The Salvation Army is handling the donations. You can bring items to the Salvation Army warehouse at 27th street and Van Buren. Bottled water, new clothing and footwear are the most needed items. The American Red Cross says financial donations are the best way for it to help hurricane Katrina survivors. Many fundraising drives are going on for the Red Cross and other charities. In a moment, we will talk about that. First, Merry Lucero shows us how some local entrepreneurs are using an innovative way to attract donations.

>> Merry Lucero:
Phoenix small business owner John Franco and Sallie Dinkler thought perhaps they could use their unique products to attract donations to the Red Cross for hurricane relief. They were right.

>> We're raising money for hurricane relief, it all goes to the Red Cross, $5 to get your picture on a bike and an auto-graphed poster.

>> John Franco:
The choppers on TV, stuff like that, it's something I thought would be a good way to do it. It would draw people in, people would be interested in seeing the bikes. Getting your picture on a bike is fun, plus they're giving to a charity, it's fun and giving money.

>> Merry Lucero:
Tom's tavern gave their patio, a local store helped with posters. Signs were donated by an area printer and a photographer contributed his services.

>> Sallie Dinkler:
We decided it would be a unique way to help the people in the disaster. It's kind of an in thing right now, custom bikes. We thought the bikes would be the big draw and the fact that we will give them posters and give them the chance to sit on a Harley and have their picture taken, kind of gives people an experience they don't normally have. So we just figured, we put the two together, unique way to do it.

>> Merry Lucero:
The perception of the typical chopper enthusiast has changed a lot over the years. Chopper enthusiasts who have come here today to make a donation are from all walks of life.

>> Linda Canfield:
I work as an electrical engineer, I'm very proud to be holding my poster and picture and proud to have given a donation for the Katrina relief.

>> Jared McCallen:
We were coming by to go to lunch and saw the bikes out here, heard them talking about the donations. I planned to do it in other avenues but when I saw the bikes out here I wanted to give my donation.

>> Merry Lucero:
Local employers gave notice of the opportunity.

>> Sarah O'Brien:
I work at a law firm downtown, they sent an E-mail telling everybody there would be donations gathered today.

>> Henry Salvidar:
We started donations at work, as well. Whatever we can. Just another way to help out.

>> Merry Lucero:
They are planning a ride in October to raise more donations.

>> Linda Canfield:
It's a way to give a little something extra and get your picture on a chopper.

>> Merry Lucero:
About $1,000 was raised at this event, one example of how a local business can help in the hurricane relief effort.

>> Michael Grant:
Here to talk more about the Red Cross's hurricane relief effort the, Amy Baldwin, chief advancement officer for the American Red Cross's Grand Canyon Chapter. Americans are really very generous people, but the fun thing about something like that is also the innovative idea and that kind of thing. There's a lot of that kind of thing being played out throughout the valley.

>> Amy Baldwin:
Absolutely, hundreds of companies are stepping forward and thinking creatively to raise funds for the disaster relief effort.

>> Michael Grant:
I learned earlier that you lived in New Orleans for a short period of time. The video coming out of there is overwhelming. Particularly if you had lived in New Orleans I'm sure it has a greater impact.

>> Amy Baldwin:
It does. I have a lot of friends, evacuated all over the country. Seeing some of the places on the news, familiar places, it tugs at my heart. Seeing all the people at our shelter, all the people that are coming into our office that have self-evacuated. It's heart warming at the generous support.

>> Michael Grant:
It has been a very, very difficult year for the Red Cross and for other charities in these kind of disaster relief efforts.

>> Amy Baldwin:
Absolutely. We started this time last year shortly before is when the hurricanes came into Florida and surrounding areas and that was months and months of disaster relief efforts. Just in a short term. Then those communities rebuilding, they're still rebuilding and starting December 26, we had the Tsunami. We had a month or two to breathe and now we have hurricane Katrina coming in.

>> Michael Grant:
I know the logistics are always difficult in these sorts of circumstances but I know particularly with the Tsunami and I would think just because of the nature of the damage in New Orleans, the area, so much of the area being underwater, that also complicates enormously relief efforts there.

>> Amy Baldwin:
Absolutely. And the difference from the Tsunami with what's happened now is this is in our own backyard. What we were helping with the Tsunami, we were contributing with the financial response. We are faced now with immediate response in the short term and long term we have to rebuild that community there and that could take some time.

>> Michael Grant:
Tell us what's happening at veteran's memorial coliseum.

>> Amy Baldwin:
We have just a little over 500 evacuees in the shelter. We have over 150 volunteers that have helped over the past few days. They have a warm place to stay, a safe place to stay and each person is getting one-on-one care and we're assessing everyone's needs.

>> Michael Grant:
How does this work? Obviously the coliseum is not designed to be a relief shelter. How does this work?

>> Amy Baldwin:
The wonderful efforts of the Red Cross and other organizations and with the support of the state and the city of Phoenix and all the other organizations over night it became a home. There's a room where everyone is sleeping, there's area where everyone gets food and water and snacks. There is a kids area where they can play. So many have donated toys, there is a pharmacy area where those who need medical attention can obtain the medicines that they require. So many different organizations are there.

>> Michael Grant:
I take it that in this 600 or so that you mentioned at the current time, variety of different circumstances, families, single people, old, young?

>> Amy Baldwin:
Absolutely. I think there's just under 100 children in the shelter right now. And just what you said. Everyone has very different needs. There are some people that plan on returning to New Orleans when they get the okay to do so. There are some that have no idea what they're going to do. They are, we're trying to help them assess what they can do. Some individuals may relocate here. We have some that are trying to search for other family members in the country and may perhaps in the long term go and stay with them until they decide what they want to do. All kinds of needs.

>> Michael Grant:
How are the people physically getting from New Orleans to Sky Harbor airport?

>> Amy Baldwin:
That's a good question. I think all kinds of methods. Buses that were provided in New Orleans and the airlines have been so generous with donating planes to pick up evacuees and take them to various shelters.

>> Michael Grant:
This may be an extension of the FEMA effort. We heard about the Astro Dome in Houston, is this an extension, more and more people, you move out to more and more cities.

>> Amy Baldwin:
Absolutely. We transport people in different areas that have the greatest need.

>> Michael Grant:
I understand the civic center in Tucson is in a stand by mode?

>> Amy Baldwin:
They are. If we do receive a call, that will require over the capacity that we can handle, then we have our friends and neighbors ready to go.

>> Michael Grant:
Red Cross, mobilizing local disaster relief crews, what does that process involve? What happens there?

>> Amy Baldwin:
We have what certification classes that our volunteers take throughout the years. DHSR certification, they are certified to go to shelter, they have training for mass care, mental health workers, nurses and so forth. They are mobilized now. Typically what happens when we have a national disaster, our volunteers that are specifically trained get sent out. They're being sent to the coliseum. At the same time we have about 32 staff and volunteers that have been deployed to evacuation centers throughout the affected areas.

>> Michael Grant:
Obviously, we mentioned the fact that the Salvation Army was collecting physical goods. Red Cross, though, still stresses that cash donations are best for it. Why?

>> Amy Baldwin:
Absolutely. We do that for a couple reasons. First of all, we want to make sure that we know the needs. It's wonderful, we truly appreciate the support of the public and wanting to offer and donate so many goods and items but we can't handle the capacity. There's a cost in storing, sorting, and often times a lot of the donations we receive we have to throw away because they are not as sanitary as we would like for the evacuees. Often times, sometimes we can be deployed to different areas are things can change and move so we don't want to stop things in route, we want to be able to send them where we need them and assess the situation day by day.

>> Michael Grant:
I'm sure a lot of people want to make a donation. How is the best way?

>> Amy Baldwin:
Call the 1-800-HELPNOW or log onto our local website, WWW.ArizonaRedCross.org. Our phones are absolutely jammed by the overwhelming support of the public, please be patient.

>> Michael Grant:
Isn't one of the call centers located in Arizona.

>> Amy Baldwin:
It is. There are 10 national call response centers, and the Grand Canyon chapter houses one of them. We have many wonderful volunteers taking calls from all around the country.

>> Michael Grant:
That's to assist people that are there, they will call how can I find a relative, how can I get out of the area?

>> Amy Baldwin:
I'm on my roof, I need help. I'm in a car, I'm evacuating, I have nowhere to go. I'm stuck, I need to go to a shelter.

>> Michael Grant:
Blood donations?

>> Amy Baldwin:
Absolutely. There hasn't been an overwhelming need at this time, we stress please continue to give blood and if you're not, stop on by.

>> Michael Grant:
What about volunteers, you guys are probably stressed and beyond?

>> Amy Baldwin:
We have wonderful volunteers. We have determined we're okay with volunteers at this time but this is going to be a very long process, we are asking people that would like to volunteer log onto our website. It may take two to three weeks to get in touch with them but we will need their support.

>> Michael Grant:
Amy Baldwin, thank you for your efforts and the Red Cross efforts. I hope things go as well as they can.

>> Amy Baldwin:
Thank you and thank you for your support.

>> Michael Grant:
The economic impact from the hurricane is affecting many individuals in many ways. Here, the price of gas has a widespread impact. Going is expected to be slow for some damaged gulf coast refineries to increase production. Restoration of offshore oil and gas production is also dragging. The U.S. Minerals Management Service says nearly 70% of normal oil production and half of the natural gas output remains shut down. In a moment we will talk about the economic outlook in the wake of hurricane Katrina. First, here's a look at gas prices as of today.

>> Larry Lemmons:
A day after Labor Day, it's clear expectations of typical holiday traffic did not materialize. Higher gas prices contributed to a lower number of motorists in the country over the weekend. According to AAA drivers are paying over 30% more for a gallon of gas than a week ago when hurricane Katrina disrupted refineries. Today, in Arizona, average is $3.12 a gallon, 8 cents higher than the national average of 3.04. In Arizona, motorists are paying a penny more today than yesterday, 70 cents more than a month ago, and $1.19 more than a year ago. Flagstaff is currently paying the highest for a gallon of gas at 3.17, Scottsdale and the west valley paying a penny less. AAA says pre-holiday fears that a gas crunch would increase prices never materialized. Last month, Kinder Morgan shipped 150,000 more barrels of fuel in the state than August 2004.

>> Michael Grant:
Joining me now with more on the economic impact of hurricane Katrina, Tracy Clark, associate director and senior research economist for the Economic Outlook Center. Tracy, good to see you again. Obviously, oil has been front and center as an economic impact felt more broadly beyond that area. We'll get to some other subjects as well. I don't think a lot of us actually were aware of how key the gulf coast is to really three things, production, refining capability and also importation.

>> Tracy Clark:
Yes, they are. It's about maybe some 10% of our total consumption and about 30% of our total production and finding capacity for the United States. The real bottle-neck is actually the refining capacity because the system was already strained practically to the breaking point. You take some 10% of our total re fining capacity out and it makes things a whole lot worse.

>> Michael Grant:
What's the latest word on the refinery capacity and how quickly or not so that may be brought back?

>> Tracy Clark:
One of the facilities is up and running. Another three, I believe, have been lit off, which means that they are coming up. And there are three or four facilities that they're still evaluating and they really don't know when they're going to be coming up.

>> Michael Grant:
Importation, of course most of the focus and understandable. A lot of the harbors and channels are silted up from the storm.

>> Tracy Clark:
They are, there's been damage to the terminals. To a great degree, the economic impact of all of that depends on how long it takes to get the rest of that back on line. And the longer it takes, the bigger the impact. The worse it's going to be for the economy.

>> Michael Grant:
Is it possible, Tracy, to quantify a barrel of oil now, 67 dollars, is it possible to quantify economically how that impacts us, impacts the nation generally? It's obviously not good but I don't know how accurately it can be quantified.

>> Tracy Clark:
Well, the problem with quantifying it is you have to tell me how long it's going to stay at those levels. Obviously, the longer it stays at 67 or $70 or whatever, the worse the impact is. The quicker that oil prices move back down to $62, $60 a barrel, the less the impact is going to be. I can say for certain that we're going to be paying more for a lot of goods. Just because with a lot of the shipping being disrupted in New Orleans, we're even more dependent on rail and trucking. And those are very dependent on the fuel.

>> Michael Grant:
Airlines also come to mind as a very direct casualty when the higher, when fuel prices are hit.

>> Tracy Clark:
Yes. Before Katrina, I think one or two of the airlines were making money. Now, probably only one of them is, that would probably be southwest. The thing about the airlines is it didn't going to get any better for them until they have a reduction in capacity. The weakest carrier right now is Delta and until we get a reduction in capacity, most of the airline industry is going to be losing money.

>> Michael Grant:
You mentioned if Delta loses at $45 a barrel.

>> Tracy Clark:
You can imagine how much they're losing at 67.

>> Michael Grant:
A lot of commerce goes up and down the Mississippi river. We forget how much commerce does go up and down. One of the first things, Tracy, that comes to my mind is a potential impact on for example agriculture prices. I assume a lot of Midwest production moves on that route.

>> Tracy Clark:
It certainly does. Just New Orleans, we're talking some $20 billion imports and exports. $75 billion for the whole gulf coast area. Particularly if those facilities aren't up and running by late October when the harvest is going full swing in the Midwest we could be in a world of hurt, there is no other way to get that produce out and either export it or get it to wherever it needs to go other than putting it on the Mississippi and floating it down to New Orleans which has the deepest water ports or some of the other facilities that are along that area.

>> Michael Grant:
So certainly agricultural commodities prices perhaps going up and I would assume other vast amount of goods moves on that waterway.

>> Tracy Clark:
It's huge. Just a year or so ago I took a tour of some of their facilities. We were running in a full sized bus and it felt like we were in a golf cart.

>> Michael Grant:
Amazing.

>> Tracy Clark: It's just huge.

>> Michael Grant:
You of course can't answer this but I'm going to ask you any way, is it possible that this event in and of itself could trigger a recession?

>> Tracy Clark:
It's possible but it would require that the damage to the oil production be extensive and that we find out that there's further damage to facilities that we don't know right now. Right now, the best estimates are that there's going to be about 100 billion in direct damage to houses, facilities infrastructure and another 75 billion in increased cost and expenditures outside that immediate area.

>> Michael Grant:
Put it in gross domestic product terms. What gross rate will we expect and how much might this impact it?

>> Tracy Clark:
Well, my estimates probably are at the low end, a little bit pessimistic already. 3% before Katrina for the third quarter, about 3.4% for the fourth quarter. This could take as much as a full percentage point off for both the third and fourth quarters so we may be looking at 2% and 2.4%.

>> Michael Grant:
Again, a lot of this hinging on how long does it take.

>> Tracy Clark:
How long does it take to get the rebuilding process started. Once the rebuilding process is underway, fairly significantly, it will actually be a boost to the GDP figures because of the expenditures that will be made but now it's a dead drag on the economy.

>> Michael Grant:
The down side of that, those are dollars, either tax dollars, private capital dollars being redirected from other markets and activities where they otherwise would have gone.

>> Tracy Clark:
Sure. Particularly, for example, insurance. Certainly insurance rates for the gulf are going to go up. More than likely, given the scale of the damage, insurance rates across the nation are going to go up. That's part of the 75 billion estimate for the impact of the hurricane itself.

>> Michael Grant:
Also possibly some impact on people who run short inventories, this may impact them.

>> Tracy Clark:
Yes, distant time inventories, which means if you were counting on a barge coming down the Mississippi river, you may not be getting it.

>> Michael Grant:
Tracy Clark, thank you very much for joining us.

>> Tracy Clark:
Always a pleasure.

>> Michael Grant:
If you would like more information on how you can help, our website has a link to hurricane relief. Our address is www.az.pbs.org. You can also see transcripts of "Horizon" and find out about upcoming topics.

>> Merry Lucero:
Arizona's housing market is hot and inflated. Are home sales prices preventing families from owning a home? What happens if the so-called housing bubble bursts? Join us for the "Horizon" special that hits close to home, and home equity, housing Arizona Wednesday at 7:00 on "Horizon".

>> Michael Grant:
The number again for donations is 1-800-helpnow. Thank you for joining us on this Tuesday edition of "Horizon". I'm Michael Grant. Have a good one. Good night.
In this segment:
Amy Baldwin:Chief Advancement Officer, American Red Cross's Grand Canyon Chapter;Tracy Clark:Associate Director and Senior Research Economist, Economic Outlook Center, Arizona State University;
SPOTLIGHT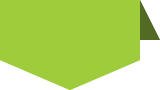 STAY in touch
with
azpbs.
org
!
Subscribe to Arizona PBS Newsletters: