The Governor on HORIZON
Transcript:
Michael Grant:
Tonight on Horizons the fines keep piling up since the governor failed to come up with English learner programs. Plus experts are predicting an early and bad wildfires season. We'll get governor Napolitano's reaction on those subjects and more. And learn about one of the valley's leading civil rights figures. That's next on Horizon.

Announcer:
Horizon is made possible by the friends of Channel 8. Members who provide financial support to this Arizona PBS station. Thank you.

Michael Grant:
Good evening. Welcome to Horizon. I'm Michael Grant. Before we talk to the governor here is the latest news. Arizona congressman John Shadegg is not going to be the majority leader of the United States House of Representatives. Shadegg, one of three congressmen being considered to replace a battled Tom Delay, withdrew his name after finishing third on the first ballot on that first vote Shadegg received 40 votes. Representative Roy Blunt of Missouri, the house whip got 110 and representative John Boehner of Ohio received 79. With no one receiving a majority of the votes another ballot was held and Boehner was elected the new majority leader. Delay of course lost that position after being indicted for campaign finance violations. $4 million and counting. That is how much the state owes as of today in fines for failing to come up with a plan to fund programs for English learners. We'll talk with Janet Napolitano about that on first Thursday. The governor on Horizon here to talk about the Flores lawsuit and other stuff is Arizona governor Janet Napolitano.

Janet Napolitano:
Lots of stuff.

Michael Grant:
Interesting development with John Shadegg in Washington today. I don't think anyone thought that he was going to win the slot, but there is a theory that he may have given it to Boehner instead of blunt.

Janet Napolitano:
Yeah, he probably prevented blunt from getting it on the first ballot then they were on a second ballot strategy, which was Boehner's strategy and it was either going to be Boehner or Shadegg on that second ballot. I think John comported himself well during the race. He got some national attention, which is good for Arizona. I wish him well.


Michael Grant:
It's focused a lot of attention on the earmark process. I suppose depending upon what side of the earmark you're on you may have different feelings about it. Someone gave me a statistic and I think I'll get this in the ballpark. In '83 or '84 president Reagan vetoed the transportation bill. I think it had something like 130 earmarks on it. Last year there were I believe in excess of 5,000 earmarks.

Janet Napolitano:
Oh congress is out of control with the earmarks. I noted with interest that the president asked for line item veto authority. But what he should have done is veto that whole transportation bill and send it back saying, you have a budget and appropriations process that's designed to give priorities. And we need levees in New Orleans a lot more than we need bridges to nowhere in Alaska. And I'm going to hold your feet to the fire and give me a real appropriations bill, not a Christmas tree.

Michael Grant:
What is currently going on, obviously it's been an appropriations process out of control. But what's currently going on has also introduced the element of it's an invitation to a lot of hanky panky as well.

Janet Napolitano:
I think it ties into the whole Abramoff problem. Because now all of a sudden you have individual lobbyists able to go to individual congress people and get that earmark and circumvent the entire appropriations budget process. And then they put them all on this omnibus bills and force members to vote up or down on the whole bill as opposed to voting up or down on particular items. And so I think the lack of control over the earmark, the budget, and the appropriations process has directly led to the corruption of the system we've seen as represented by Jack Abramoff.

Michael Grant:
Would we feel the same about this process, though, if it's an earmark that is, here, you can fill in the blank, $200 million for mass transit in Phoenix, Arizona?

Janet Napolitano:
Well, I would think that something like that would actually do well in the budget and appropriations process because you could establish need, could establish priority and where it should go. The problem for Arizona is, take the transportation bill, for example. Here we are the second fastest-growing state in the country on a per capita basis we finish number 50 of all the states in terms of funding in that bill because our delegation pretty much holds to the rule that they will not support earmarks. They've kind of disarmed. I can be frustrated with that but I can respect the philosophy underlying it, absolutely. So this whole earmarking process not only has opened Washington to corruption but it has had a real impact in Arizona.

Michael Grant:
Let me stick to the nation's capital then we'll get to a local subject. The president's state of the union address -- I've been talking about the governor's state-of-the-state address.

Janet Napolitano:
His is longer.

Michael Grant:
Yeah, right. About 30 seconds on immigration. Were you disappointed that he didn't make that more a focal point of the state of the union address?

Janet Napolitano:
Absolutely. I was really hoping that he would say, you know what? I'm in my second term. I'm not running for re-election. It is time for the United States as a country to deal with immigration and I'm going to take that on as one of my legacy items and do it. Because that has to be led out of Washington, D.C. So I thought he kind of made a passing reference but that was all. And I was sorely disappointed by that.

Michael Grant:
There's two theories. One is the president was so confident that he thought congress was going to do something this year that he didn't feel motivated to bring it up extensively in the safety of the union. The other one is, it's dead and it's not worth talking about. Got in idea what's going on in capitol hill right now in.

Janet Napolitano:
I'm afraid it's more the latter than the former. For Arizona, once again the critical federal issue that must be resolved as being put on the back burner and our own delegation is going a million different ways. I support the John McCain approach to this. I think it's the right way to go and the bill that he's got in there. But you've got Kyle going somewhere else and J.D. Hayworth going somewhere else. It's too bad. Our delegation really needs to muster all its muscle to get this issue put on the front burner again.

Michael Grant:
Well, the theory has been that you could blend the two. You could take a senator Kyle who obviously focuses more on the security aspects and blend that with the McCain-Kennedy approach on a guest worker program and that kind of thing. Unfortunately, the blending concept has been there for a while but I don't see a whole lot of blending going on.

Janet Napolitano:
That's right. And I also don't see you know for all the talk about extra resources and so forth, I just last week sent yet another letter to the secretary of homeland security saying, where are they?

Michael Grant:
When are they coming?

Janet Napolitano:
How can I get regular reports about what the federal government is doing on our border? I've always got talk on one hand but the activity never quite matches the talk. So I will keep holding Washington's feet to the fire. It's an extraordinarily frustrating situation for all Border States but particularly for Arizona.

Michael Grant:
Let me move to English language learning. And first let me see if you have any news update. The federal judge in Tucson had under consideration -- I think the parties were filing additional paper work on Tuesday the issue of what to do with the fines, whether or not I think Tom Horne had suggested, hold them. Devote them to English language learning program but use them to fund whatever the legislature ultimately passes, whatever the governor ultimately signs. There was a second proposal that basically would have started somehow I guess streaming them into the existing system.

Janet Napolitano:
Right.

Michael Grant:
Has the judge handed down a ruling on that?

Janet Napolitano:
No. But let me if I might explain we made the argument that any fines should be used for the benefit of English language learners. Why? Because they have been made pawns in this battle that we have at the legislature. And it's the legislature's persistent unwillingness to properly fund English language instructions. Just as they have refused to properly fund educational law various over many, many years. But particularly here. Right now we do fund some ELL. We fund it at a very, very low level. But it's done through a formula that's called a Group B Weight. And that gets distributed to ELL students on a per capita basis. So the position that the state has taken, the state being the attorney general, the state board of education and myself, is that just add the fine to what is already being distributed to the B Weight. What the superintendent of the legislative leadership want is, no, just hold them back until we resolve the Flores case. To which my response is, you've had 14 years to resolve the Flores case. Let's get the money in the classroom where the kids are.

Michael Grant:
Well, governor, here's another way to look at it, though. Obviously two branches of the government, yourself and the legislature are having a disagreement over how best to approach the issue. If you go the Group B formula, the legislature feels -- and I think there's an argument for it -- that the federal court judge is really weighing in on your side of that argument.

Janet Napolitano:
See, I look at it the other way. Since we already fund it through Group B wasn't and even under their proposed legislation that's what you would do through next year because that's the system in place. It's really the bridge system. If the judge doesn't want to take a position on legislation he should do exactly what doing and what their own bill proposed we do. If you go with the superintendent and the leadership's proposal you're really buying into, let's delay, delay, delay, and win by delay. And I think that on behalf of the school districts and the children and the families and the state board of education, I think everybody's kind of had it with the delay. That's what the federal judge is there for is to try to break that impasse.

Michael Grant:
Okay. You obviously had offered a compromise plan earlier this week involving -- well, you did offer a capped $5 million tuition corporate tax credit. I think about $45 million in funding this year. A study proposal and then there would be additional funding going on.

Janet Napolitano:
Yeah. What I recommend is that we get an independent third-party to do a real cost study. And there are several financial analysis companies out there that really specialize in this. And let's get some real data. The 45 million is a number that we had taken from the numerous studies that had been done. It's a number that the plaintiff's counsel and ourselves, all agree, is based on the facts we know them to be today. It's already in my '07 budget. So we're already planning for the 45 million through fiscal year of '07. I said, let's take the 45, let's take some of your ideas, take some of my ideas, then I'll throw in the tax credit on top of it, devoted or dedicated to ELL students. And have not gotten a formal response yet. But--

Michael Grant:
This was a reaction that was not real favorable. I guess it's not breaking news for you.

Janet Napolitano:
Yeah, you know, and here's the problem. You need two people to negotiate. And if they don't want to come to the table and negotiate and kind of force everything into federal court, that's not the best way to run the railroad. But if that's where we are, that's where we are.

Michael Grant:
Isn't the best study you could get getting actual data and input from school districts as the legislature suggests to say, what is it you need? Use the Group B weights as a transition device but use that approach to actually quote study?

Janet Napolitano:
If that's really what the legislative bill did, yes. And it sounds good. But really what it does is it takes all policy making away from the board of education. And quite frankly, if we had that data in the department of education already we should have been using it. I mean, this has been a lawsuit depending for 14 years. They don't collect the right data and I don't think they have the where with all to do that. And quite frankly in my view we need to start clean, bring in a private entity that doesn't have a dog in this fight. Because as you know, there's data and then there's what you do with the data to give us recommendations going forward.

Michael Grant:
Okay. Do you have any prediction on timing?

Janet Napolitano:
Well, I think late today right before I left to come over here I did get a letter from the speaker and the president making no suggestions about what they would agree to. So I will be responding to that. And then I think I'll wait for the district court.

Michael Grant:
All right. I want to make sure we get to the fire season. You had briefing on that this week. It unfortunately looks like an early, a long, a bad season.

Janet Napolitano:
That's what we're preparing for. We hope it's not that way. But when you look at the maps of Arizona, the whole state is dry and high fire danger. Lots of fuels. The millions of acres of bark beetle kill, those trees are now falling down and they become a fuel. There's only a little bit up in the northwest part of the state that doesn't show up kind of red on the map. So we have the gunfire planning earlier than we normally do. Our leasing equipment, prepositioning crews, training cruise working with our federal colleagues, local government, reviewing all evacuation plans should we need to do that so it can be done in an orderly fashion. And then asking homeowners and business owners in the state, saying, look, it doesn't matter whether you're in grassland or in pine, you need to clear defensible space.

Michael Grant:
Yeah. Last year at the lower elevations was obviously a terrible fire season. But the saving grace was the fact you didn't have the mountain fires.

Janet Napolitano:
That's right.

Michael Grant:
This year has the potential really to have the whole state burning at all elevation, unfortunately.

Janet Napolitano:
Yeah. And so really Arizona and New Mexico look very similar on the map. Now, there are a couple of good things in a way. One is the state, we have leased -- and last year I think we leased a total of 4 single engine air tankers. This year we'll have 14 under lease. Our big helicopters that the National Guard flies that were in Iraq last year are now back. We'll have those. And because it's been fairly wet in the Pacific Northwest in particular, there may be assets we can draw from that part of the country to help us out.

Michael Grant:
Signed to 6.3% pay raise for state workers. They get it early. Vetoed the -- there was an aspect of this going to what people should be covered under the merit system.

Janet Napolitano:
Right. The legislature had included a provision that says if you're over grade 24, you are "uncovered employees" they accrue leave more quickly than covered employees and there's a cost associated with that. Under my view of what the court has said our appropriations, that's an appropriation and I line item vetoed it.

Michael Grant:
Okay. On the other hand, you can fire them if you want to. May owe them some vacation.

Janet Napolitano:
Well, I think the legislature will want to take the line item veto to court. They've tried to sue me before on the line item veto. So again they're a good legislature for hiring lawyers.

Michael Grant:
All right. Arizona governor Janet Napolitano, thank you very much.

Janet Napolitano:
Thank you.

Michael Grant:
February is black history month. One of the outstanding figures in Phoenix civil rights history was Lincoln Ragsdale. He was instrumental in the effort to desegregate Phoenix. He was a pilot and a successful entrepreneur. He was also involved in creating a holiday devoted to Martin Luther King. Matthew Whitaker has written a book about Ragsdale called "Racework, the Rise of Civil Rights in the Urban West." I spoke recently with Whitaker who is an associate professor in the history department at ASU.

Michael Grant:
Matthew, give us a kind of broad overview of who Lincoln Ragsdale and for that matter his wife Eleanor were.

Matthew Whitaker:
They were two of the most distinguished and successful civil rights activists west of the Mississippi river, certainly in the southwest particularly Phoenix. Lincoln Ragsdale was a Tuskegee gee airman, later became one of the wealthiest businessmen in the valley. Eleanor Ragsdale was a teacher, taught at the Booker T. Washington School in Phoenix. And later became active just as Lincoln did, in the civil rights movement. Became the two most celebrated, well-recognized civil rights activists in the valley.

Michael Grant:
I was aware he was a pilot. But I wasn't aware that he was part of the Tuskegee gee airmen.

Matthew Whitaker:
Yeah. He was trained during the war, Tuskegee gee obviously, was trained to fly over Germany, etcetera, etcetera. And he credited his training in Tuskegee gee for really giving him the confidence to be the type of leader that he became when he came back here. Something about fighting a war for democracy overseas while still being denied freedom at home also made him more militant, gave him the motivation to want to come back and change things at home for the positive.

Michael Grant:
Now he and his wife to be arrive in Phoenix 1946?

Matthew Whitaker:
Yeah, 1946. They both came the same year. Eleanor already had family here. She graduated from Cheney University in Pennsylvania. Which was created by Quakers in the 18 century. She had a job of at booker t. Washington. They offered to pay her more money than she would have gotten anywhere else. She came here for a job opportunity. Lincoln was stationed before he moved to Phoenix at Luke Air Force base. It was experimental in terms of being integrated. He loved the area so he decided to stay when he was discharged.

Michael Grant:
In that respect, much the same as a whole lot of other Arizonans who showed up for training at either Luke or Williams.

Matthew Whitaker:
Exactly. And the climate was night. He was the third generation entrepreneur before he joined the military. He's from a business family. He saw a lot of opportunity out here. Phoenix had been marketed as the desert oasis, a land of opportunity with less virulent race relations. He saw it as an opportunity to escape the race relations he had back in Oklahoma and to build his businesses as well.

Michael Grant:
What kind of race relations, what sort of race situation defined in 1946?

Matthew Whitaker:
Well, I'll begin by saying this. Phoenix has a reputation particularly among black people as being the Mississippi of the west. Phoenix was surveyed by a former confederate soldier. People credit Jack Swillling -- Phoenix was founded in large part by southern transplants both white and black. And so the race relations really mirrored the race relations in the south with the exception of the violence. So segregation existed in Phoenix from its birth. In -- it was 1864 the territorial legislature forbad interracial marriages between whites -- among Mongolians was the term they used, Mexicans and blacks of negros. It was amended in 1877 to include American Indians. Then in 1909 the legislature gave the options for schools to segregate and most of them did. Phoenix was very segregated. And Van Buren was the differing line between the white community and communities of color. Latino, black etc.

Michael Grant:
Late 1940s. He's here. What does he start doing in relation to discrimination?

Matthew Whitaker:
Well, he starts building his businesses which gives him the ability to be able to lobby for inclusion in a way that other leaders, black leaders couldn't, primarily minister because he basically had his own money. He joined the NAACP, became one of the top leaders in that organization really fast. He was a dynamic and aggressive fellow, very passionate fellow. He also became involved in an organization named the greater Phoenix council for civic unity. There was also greater Arizona council for civic unity. These organizations were all over the country. That was an interracial organization with Jewish individuals, Black, Latino, Asian Americans. And they lobbied private businesses and our elected officials to open up the city. So those two organizations he really became -- and Phoenix as well.

Michael Grant:
Interesting mix. You referred to him as a militant.

Matthew Whitaker:
Yes.

Michael Grant:
But inside to the extent possible at that point, the growing Phoenix power structure, successful businessman. Sort of an interesting contrast.

Matthew Whitaker:
He's a unique character. Because he was very much a capitalist, believed in the possibilities that capitalism can provide, upward mobility. But he also believed that capitalism naturally to a certain extent fed off of exploitation. And because of our history of racism and white supremacy in this country he believed the people of color were at a disadvantage in this system because color was the most important thing folks could use in this sort of rubric in relations of the economic system that was built in part on exploitation. So he was an interesting fellow. He said often times that he exploited segregation to his benefit. I mean, he catered to the black community and to a black community that couldn't frequent white establishments. So that's how he made his money. But he then used that money to lobby for inclusion.

Michael Grant:
And I think an example of that was of course pre1954, pre Brown v. Board of education, schools were segregated in Phoenix. But there was a superior court ruling desegregating schools that preceded Brown v. Board of Education and Lincoln Ragsdale was involved in the that.

Matthew Whitaker:
Yeah. The key players were Hazel B. Daniels and Herbert Fin and Mahoney. But Ragsdale was a vice president of the NAACP. But he was a tremendous fundraiser. He lobbied the community to raise money for those who opposed school segregation to actually help fund the case. Helped march, produce signs, was a very aggressive and vocal person. So in that sense he was just as much involved as anyone else in pushing. Certainly behind the scenes using his economic clout to help fund the case.

Michael Grant:
And that case was one of the things that the United States Supreme Court certainly was aware of when they handed down the decision in 1954.

Matthew Whitaker:
The extent to which they were aware has been clouded in mystery. We know they were aware and we know this case preceded the brown case and had some influence on that decision.

Michael Grant:
1964 he was instrumental in bringing Martin Luther King to the valley?

Matthew Whitaker:
He was part of a group that -- I belief it's called the Phoenix forum, Herbert Eli was in that organization. They've been working for several years to try to bring King to town. They finally succeeded. King was locked up on several trumped up charges and they couldn't get him. But he gave a speech on Arizona campus. Ragsdale was his escort. He stayed with the Ragsdale's after speech. They credit that interaction with King as being something that reignited their motivation to continue. They said that king was one of those folks that you meet and you'll never forget meeting. He had an aura of confidence and peace about him.

Larry Lemmons:
Former Arizona governor Sam Goddard, the father of current attorney general Terry Goddard, dies at the age of 86. The governor warns that our wildfire season could start early and it could be a long one. Those stories and more on the journalist roundtable Friday at 7 on Horizon.

Michael Grant:
Thank you very much for joining us on this Thursday edition of Horizon. I hope you can be here for the reporter roundtable tomorrow. I'm Michael Grant. Have a great one. Good night.

Announcer:
If you have comments about Horizon please contact us at the addresses listed on your screen. Your name and comments may be used on a future edition of Horizon. ¶¶[Music]¶¶

Announcer:
Horizon is made possible by the friends of Channel 8, members who provide financial support to this Arizona PBS station. Thank you.
In this segment:
Arizona Governor Janet Napolitano:;Matthew Whitaker:ASU History professor;
SPOTLIGHT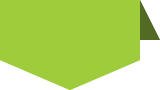 STAY in touch
with
azpbs.
org
!
Subscribe to Arizona PBS Newsletters: