Part two
How do we develop more energy? How are suppliers of electricity, natural gas and fuel racing to keep up with the demand from our rapid growth? Stan Barnes of Copper State Consulting and Greg Patterson of the Arizona Competitive Power Alliance join the studio discussion.
Transcript:
Cary Pfeiffer:
Tonight on "Horizon," how do Arizonians feel about illegal immigration and how to reform our policies on it? We'll find out about that and other issues in our latest poll. Plus, continuing our series on Arizona's energy consumption, we look at how suppliers are racing to meet our ever-growing needs for electricity, natural gas and gasoline. Those stories next, on "Horizon."

Announcer:
Horizon is made possible by contributions by the friends of 8, members of your Arizona PBS station. Thank you.

Cary Pfeiffer:
Hello. I'm Cary Pfeiffer, filling in tonight for Michael Grant. Welcome to "Horizon." President Bush's approval ratings remain low, pro-immigrant marchers hurt their cause, and Jim Pederson is closing in on senator Jon Kyl. Those are the results of the latest Cronkite-Eight poll, conducted April 20th through the 23rd. 380 people were interviewed for the poll, which has a margin of error of plus or minus 5%. Here are the results.

Mike Sauceda:
We ask poll participants how would they solve the problem of illegal immigration, 48% said securing the border and forcing laws and insisting they come in the country legally and most important thing to solve illegal immigration, 19% said making it easier for them to come in or having a guest worker program. 11% said penalizing the employers and 7% thought no amnesty or shipping those in the country back to their home country was the most important thing to be done. There were several other answers given with smaller results. We also asked what should be done with those already here illegally. 43% said they should be allowed to have citizenship, 18% said let them become guest workers, 16% said ship them back to Mexico or deny amnesty, 10% said enforce the laws or criminalize their presence here. We also asked people about specific solutions being offered to solve illegal immigration, 42% favored making it a felony to be here illegally. 51% opposed that. 44% were in favor making it a felony to help those here illegally. 48% are against that. 57% like the idea of building a fence at the Arizona/Mexican border. 37% don't like that idea. 83% favor penalties against businesses that fail to verify the legal status of employees. 14% are against that. 63% want to send more Arizona National Guard troops to help out with border enforcement; 32% say no to that idea. 38% would like to see illegal aliens return to their home country before becoming eligible for legal status, 52% don't like that idea. 44% said children born to illegal immigrants should not have educational benefits. 67% oppose that. Our final question on illegal immigration was whether the pro-immigrant marches helped or hurt the cause of workers here illegally. 31% said it helped. 52% said it hurt their cause. President Bush's ratings remain low in the Arizona. 42% approve of Bush's overall performance, 55% don't like the job he's doing. 41% like the way he's handling the economy. 51% don't like the way he's handling the economy. When it comes to the war in Iraq, 36% think Bush is doing a good job there and 61% don't think he's handling Iraq well. 47% think Bush's handling the war on terrorism well, the same percentage think he's not handling the war on terrorism in a good manner. We polled on the popularity of Arizona governor Janet Napolitano. 73% think she's doing a good job, 22% don't like the job she's doing. Finally, Jim Pederson is closing the gap at his attempt to unseat U.S. Senator Jon Kyl. 42% said they would vote for Kyl, 31% said they would support Pederson.

Cary Pfeiffer:
And joining me to talk about the results, poll director Bruce Merrill and assistant poll director Tara Blanc. Thank you for being here. We talk about immigration on a regular basis and there's great information here on the immigration the standouts as far as you're concerned.

Bruce Merrill:
I think the big thing, no question, that people feel illegal immigration is the major issue to effect the elections this year. They hockey shot it and want to stop it. They want to secure borders and people to obey the law. But on the other hand, I think the most important finding of the poll is they make a distinction between securing the border and what to do with the people that are already here and some of them that have been here for many years. There they turn somewhat more moderate. They actually feel that people should be able to stay if they do certain things. If they come forth and register, and pay a fine, pay taxes, if they learn to speak English, that they should have an opportunity to earn their citizenship. That's a big change.

Cary Pfeiffer:
And Tara, when we hear the discussion on talk radio or discussion around the cooler, it seems there are those that want to run all the issues together but it seems like the poll results clearly show people have very different views.

Tara Blanc:
They do. We were surprised that people were able to make those kinds of distinctions between protecting the borders and people that are already here. It was interesting that there were people who are making distinctions between offering citizenship or creating guest worker programs and there seems to be a clear cutting division there as well. Also looking at issues whether it should be a felony to help someone who is here or make it a felony to be here. People are really making distinctions in various parts of this issue.

Cary Pfeiffer:
And it's been so much in the media coverage and so much on people's minds, it seems like we're looking at a group of folks who have been paying more attention to it.

Bruce Merrill:
I think that's true. I think the polls, to a large degree, measure what people are saying in the media. This has been a focus of great deal of media and it's probably going to continue to be so.

Cary Pfeiffer:
You know the most fascinating numbers to me because it doesn't have specific definition behind it is should employers be sanctioned because they are hiring illegals? I don't remember what the exact number was but a very high figure.

Bruce Merrill:
Well 83% plus said that was the case. I think a lot of people feel that would be a solution. But I think it shows their frustration. They're grasping at straws there. That sounds good because you're not talking about a corporation or business you're involved with. It's kind of a general way to protest what's going on I think.

Tara Blanc:
I think there was another part to that as well because we had a lot of respondents who indicated what they would like to see happen is to decrease or eliminate opportunities here for illegal immigrants and sanctioning the employers is one way they saw that might happen.

Cary Pfeiffer:
And interesting, Tara, about the reaction to the marches. Some specific thoughts and apparently those feelings that are reflected in this poll were understood by the march organizers, too. Talk a little about the numbers.

Tara Blanc:
We found a slight majority of people; just over 50% really felt that the protestors had hurt their cause. A lot of it had to suspect was untended consequence types of situations where the marchers didn't realize what kind of images were being portrayed in the media. As Bruce mentioned earlier, that's a lot of what people felt about it, what they were seeing on camera and people waving Mexican flags and doing some things rather than making it issues that affects all of us, they were creating divisions. That was perceived as their cause. They don't want to be part of this country, and be separate and be here. I think it turned a lot of people off.

Bruce Merrill:
I think the importance of this politically is it had the same effect that the president and Karl Rove had when they put the gay marriage amendment on the republican states last time to mobilize the conservative voters. All it really did was cause the counter mobilization of the more conservative people in Arizona against the marchers. So I think in the short-term it probably did correctly hurt the marchers.

Cary Pfeiffer:
Quickly, thoughts on president Bush's numbers still low obviously in a traditionally strong republican state.

Bruce Merrill:
There's good news and bad news. The good news is they are higher than they were nationally. He is getting the lowest ratings in history. But they're a little higher, around 40, 42% here.

Cary Pfeiffer:
Lastly, talk a little about the apparent senate race: Kyl and Pederson. Pederson making progress here.

Tara Blanc:
Pederson has closed the gap by several percentage points over Kyl. A lot of it has to do with the fact that Pederson has been in the media more than Kyl has. At least where polling is concerned he caught up.

Cary Pfeiffer:
11% gap this far out, what does that mean?

Bruce Merrill:
It doesn't mean much. As Tara said, it's very early. But nevertheless, the early polls probably helped him raise money and build the organization more than anything.

Cary Pfeiffer:
Bruce, Tara, thanks very much for being here. Appreciate it.

Tara Blanc:
Thanks--

Bruce Merrill:
I just want to say, it's nice to have a nice looking guy here for a change.

Cary Pfeiffer:
We'll make sure Michael does not hear any of this. Thank you both. Now we continue our weeklong series "Power Hungry." Companies that supply our state with electricity, natural gas and fuel are racing to keep up with the demand from our growing population. Analysts say one thing contributing to our gas prices; no new refineries have been built in this country for thirty years. Plans to build a new refinery near Yuma recently hit a snag and we'll talk about that and other related issues in a moment. First, Merry Lucero shows us some projects in the works to supply Arizona with energy.

Merry Lucero:
From natural gas to fossil fuels to electricity. How well energy product providers quenched Arizona's thirst for gasoline and satisfied the hunger of our growing population's power needs.

Scott Harrelson:
We're all scrambling right now to meet the needs of this-- described as exploding population and getting out in front of it is more difficult than ever.

Merry Lucero:
As electricity providers plan for additional generating facilities and transmission lines, they try to keep pace with growth.

Scott Harrelson:
We decided a 150-mile long transmission line that from Palo Verde area, west of Phoenix through Pinal County into Southeast Valley. We thought we were ahead the development but as we noticed through the projects, the developers came out of the woodwork and we had a whole new dynamics to work with. So it's been increasingly difficult to find an area uptown where that so-called middle-of-nowhere. That really doesn't exist anymore.

Merry Lucero:
Expanding existing facilities is an option, but can pose challenges.

Scott Harrelson:
The need for the power and the decision to build new facilities is an easy one. The location is not. We understood that while the San Tan facility was here long before the residential community surrounding us, the fact was if we were going to expand this facility, we were going to have to work very closely with the surrounding neighbors and the town of Gilbert itself, which we did.

Merry Lucero:
They worked with the community on the aesthetics of the facilities, placing the plant 15 feet below grade to reduce its visibility. SRP uses the newest technology to operate this 1200-megawatt capacity power plant as efficiently and cleanly as possible.

Gary Barras:
The power production is very much the same. We're still using natural gas and converting water into the steam and generating electricity. So the process themselves is very similar. The size of the equipment, the technology that's currently used is much different today than what they had in the old days.

Merry Lucero:
The need must also be met to operate the resources like water and natural gas. Arizona-based pacific Texas Corporation has plans for an 800-mile natural gas pipeline from west Texas to our state.

Mike Owens:
So what we really need is a gas pipeline in Arizona to hook into the power plants to produce the electricity and we can through the grid system sell it to California is what they really need. Because of the growth factor in Arizona with all the new housing development in the industry coming in and our demand on electricity is exploding. All the new-fired plants run off natural gas which a cleaner burning than the coal fire plants.

Merry Lucero:
Owen says constructing the pipeline will be the easy part; the company is still seeking regulatory approval.

Mike Owens:
And that takes a lot longer to permit a project like that. It takes almost three to four years of paperwork because you have the environmental and safety and controls and security aspects to protect the landowners and the areas of the country you're going through.

Merry Lucero:
Pacific Texas is simultaneously working on another pipeline for refined oil products: gasoline, diesel and jet fuel. What most people want to know most is will it benefit consumers?

Mike Owens:
What made America great was competition. So when you have more than one pipeline system in the ground with two groups, we're not competing but have more supply; therefore, the cost can go down because of end users or consumers of gas and gasoline can lower their rates because they can buy it cheaper because they have competitive cost.

Merry Lucero:
Still, many people ask does Arizona really need the pipeline?

Mike Owens:
How do you think it gets there? Yes. You see the trucks. Yes. You see the lines. But where does that electricity or gasoline come from originally? It has to come from the pipeline to tank or generation station for natural gas to produce the end product.

Merry Lucero:
And plans to produce another much-demanded end products are in the works. Arizona's first ever refinery.

Joe Sparano:
Right now there have no refineries. There's a very, very tiny amount of crude oil production from what's call stripper wells. They produce 10 barrels per day or less of crude. Arizona of the 31 states that produce crude, Arizona is the 30th. So very, very small amount. So very little indigenous crude supply, no natural gas or very, very little. No refineries. So 70% each day of the gasoline, diesel, and jet fuel that Arizona uses comes from California and almost all of it comes from the California refineries located in the Los Angeles area carried by pipeline. It's carried by pipelines; almost a six-day trip.

Merry Lucero:
Arizona Clean Fuels Yuma is planning a 150,000-barrel a day refinery near Yuma to feed demand to fuel and use the latest clean energy technology.

Glenn McGinnis:
So when you put that together, it makes sense to build a refinery here. Arizona is a place where the demand is growing substantially. The environmental concerns are strong but there's been good acceptance of a new oil refinery here in Arizona. So that really is why it's here.

Merry Lucero:
Permitting and financing for the project are still underway. And while a new refinery won't directly lower the price of gas, an additional source doesn't hurt.

Glenn McGinnis:
The price at the pump is unfortunately not controlled by refineries. And we will not control the pricing. We will sell basically wholesale at our refinery and sell it on a market-related pricing basis. I can't say it will lower the price. However the more supply alternatives that exist, the more competition for the supply.

Merry Lucero:
And that competition typically leads to lower pricing for consumers.

Cary Pfeiffer:
And here to talk about Arizona energy issues: Stan Barnes of Copper State Consulting, representing Arizona Clean Fuels Yuma; and Greg Patterson, director of the Arizona Competitive Power Alliance. Thank you both for being here. Greg, let me start with you because of the title people might not understand what the Arizona Competitor Power Alliance is. Why don't you sort of give the thumbnail explanation?

Greg Patterson:
The Arizona Competitor Power Alliance is an independent power producers primarily, who have built power plants near the Palo Verde hub. They provide power on the wholesale market in addition we have shell trading which is building l and g facilities and working on retail side.

Cary Pfeiffer:
And what that means for example people know what the nuclear power plant is about-- there are now other alternatives and extra supply because in the middle of July we don't want to be running out.

Greg Patterson:
Right. Wholesale competition has really been a success stories in the last few years when it comes to power supplies. While the Palo Verde plant is a wonderful asset and having another power supply is successful. The corporation commission did a study and they had $170 million in savings in two years alone because of power supplies that were out there.

Cary Pfeiffer:
Because there's some extra.

Greg Patterson:
Absolutely.

Cary Pfeiffer:
And that's obviously an issue of concern. But there are-- anytime we're talking about energy, Stan, we're talking about planning for 10 or 15 years down the road. And how, in your estimation, are we setting as far as electricity is concerned?

Stan Barnes:
At the moment Arizona is what we call long on generation. We have more than we can use. But to think of Arizona as only Arizona is a mistake. Every time you think about energy, think about we in the marketplace of the western United States. There's 14 states all wired together in this western grid. We actually sell power to the northwest and they sell it back to us because our peeks are different, thankfully. We don't have to build that many generators in that circumstance. It works for everyone. So right now things are very well for Arizona electrically. In fact, over the tumult of the last 10 years, Arizonians did very well. Prices went down while they went up for everyone else. In part because we have a lot of generation right here locally.

Cary Pfeiffer:
At the same time, people are reading about and getting letters in the mail saying that rates are going up. They are hearing what you said and saying: well then why are my rates going up?

Stan Barnes:
Yeah, it's the marketplace and there is a demand all over the west that competes with our own demand. At the same time what fuels the creation of electricity has gone up recently, natural gas particularly. And companies pass on the costs so they stay solvent so we continue to have electric lights burning like in the studio.

Cary Pfeiffer:
And looking at natural gas for example, Greg, you mentioned one of the other concerns for the folks you represent are natural gas. Tell us where we are in that overall picture because it's part of the concern.

Greg Patterson:
Well most of the new plants that have been built are natural gas fired because they are cheaper to build and fairly cheap to operate but natural gas prices have risen. And shell trading, for example, is working on a liquefied natural gas solution to actually chill natural gas and bring it in from Russia and Indonesia and bring it in to Baja, California. Gas prices I think will have some downward pressure because of increases in supply. That's how the market handles that. And utility prices for electricity has been-- as Stan mentioned, have been falling in the last few years mainly because of competition. We are seeing them eke back up now certainly, but I'm hoping that's a blip and that natural gas prices will eventually drop.

Cary Pfeiffer:
And the eke back up part is what makes people nervous. Looking at the gasoline side of the equation, Stan, talk a little about the plans for the refinery in Yuma are sort of-- a little bit more in limbo now because of the questions about supply from New Mexico?

Stan Barnes:
That's a misnomer. It's not true. The supply from Mexico is it's own issue off to the side. What's been important is to have an air permit and permission from the federal government of Mexico to build a deep-water port and pipe crude oil into Arizona. The project has that permission from the federal government of Mexico and will go about eventually building that deep-water port and can take crude oil from anywhere in the world. Which is good for Arizonans because we don't want to be tied to one specific crude source. There's been news recently about PEMX not signing an agreement long-term. That's an issue within Mexico. PEMX doesn't want to sign a long-term agreement at the moment because they have other issues to deal with. That's okay. As long as we have a way to import crude oil, which we will, everything will be fine. I've been with the project on and off for years. And I've never seen it more optimistic than it is today because they have the site, they have the permit and federal government permission to build the deep-water port and the marketplace is demanding more supply. If we're ever going to get away from $3-gallon gasoline, we have to have more supply in the marketplace. When the refinery is fully functioning, it will barely deal with the growth between now and then. We are in the fastest growing market in the United States for gasoline. And if we don't do something, we're going to be trapped. So this is a good thing.

Cary Pfeiffer:
But at the same time, for now-- there is still a glitch in that you can't move forward without the signed agreement from Mexico, correct?

Stan Barnes:
No, that's not true. We can move forward and build a refinery if we like.

Cary Pfeiffer:
Right. But I mean at the same time it raises a question mark about how the supply is handled?

Stan Barnes:
It's only a question mark for the unaware. For those informed about the issue it is not a question mark. Whether or not PEMX supplies the crude oil is the question of the day. For the moment, the infrastructures to deliver crude from anywhere in the world is the magic. That's what we want regardless of what PIMX does. We think the marketplace will eventually bring them to wanting to sell to its neighbor to the north. But in the meantime being able to take Canadian oil or Middle Eastern oil or Venezuelan oil or oil from anywhere in the nation, excuse me, the globe, is what we need in Arizona. That's what we're heading towards.

Cary Pfeiffer:
And Greg, looking at, again, people concerned about where their bills are going to be going over the next couple of years that sort of thing. We've seen the issues of increasing prices. Are we going to see that come back down in your estimation?

Greg Patterson:
Well if I could predict prices, I wouldn't be here. I'd be a millionaire somewhere. If we handle it properly, it should be a really efficient system. The key is it has to be regional and it has to be comprehensive. There's a temptation to say we have power plants here and they're selling power to California. That's horrible. We forget, however, that there's power plants in New Mexico that sells to Arizona. We forget we get our natural gas from either Texas or we get it from California. We get our gasoline from California. If we get a parochial system and everyone else does, then we have a problem. The regional solutions should be efficient to take care of the market.

Cary Pfeiffer:
Greg and Stan, thank you both very much for being here. Appreciate it.

Greg Patterson:
Thanks.

Stan Barnes:
Thank you.

Nadine Arroyo:
We continue our weeklong series on Arizona energy and this time we take a look at solar power. We'll talk about why people are using this technology and Arizona holds a disaster drill to train emergency respondents in case of a major valley emergency. Join us Wednesday at 7:00 on "Horizon."

Cary Pfeiffer:
And directly following Horizon, Arizona Stories. Among tonight's stories: the Biltmore, Arizona's most famous hotel. Arizona Stories airs every Tuesday at 7:30. Make sure you're back here tomorrow night because we will again continue the discussions on energy and concerns we have about it. I'm Cary Pfeiffer sitting in tonight for Michael grant. Thanks very much for watching. We'll see you tomorrow.

In this segment:
Bruce Merrill:Director, Cronkite-Eight Poll;Tara Blanc:Assistant Director, Cronkite-Eight Poll;
SPOTLIGHT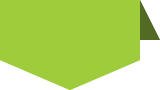 STAY in touch
with
azpbs.
org
!
Subscribe to Arizona PBS Newsletters: