Transcript:
Cary Pfeffer:
Tonight on Horizon, we wrap up our four-part series on energy with a look at lights being developed at ASU that may one day help save energy. Plus, a look at San Francisco right after the great quake of 1906 and 100-years later. That's coming up next on Horizon.

Announcer:
Horizon is made possible by contributions from the friends of 8, members of your Arizona PBS station. Thank you.

Cary Pfeffer:
Good evening. Welcome to Horizon. I'm Cary Pfeffer in tonight for Michael Grant. Before we get to our main topics tonight, here's the latest news. The average price of gas in Arizona is just half a penny from hitting the $3 mark. That according to AAA of Arizona, which announced the average cost of filling up in Arizona is two dollars and 99.5 cents. That's up 14.5 cents from last week and up 41 cents in the past three weeks. High crude prices sparked by unrest in Nigeria and a possible nuclear threat by Iran are being blamed for the increasing prices. Also refinery maintenance is taking longer as manufacturers switch from adding MTBE and instead switch to ethanol to reduce pollutants from gas. Well, if you have the money, you'll have some extra freeway lanes to use. A plan to widen Interstate 10 in the west valley three years ahead of schedule was approved last night by the Maricopa Association of Governments. The construction of the extra lanes will start late next year and will last 18 months. Avondale, Goodyear and Litchfield Park asked MAG to speed up the widening and will pay the $130 million needed to do the work early. Tonight we wrap up our series, "power hungry", which examines our energy needs and supplies by taking a look at energy conservation. I'll talk with a guest about how you can save energy at home or while driving your car. But first Mike Sauceda tells us about research on flexible lighting that may one day save us energy.

Mike Sauceda:
Imagine a future where flexible lights can be printed on an ink jet printer, in any color and can be applied on just about anything including clothing. That's moving beyond the imagination stage at Arizona State University's Flexible Display Center. It's where Dr. Hassan Jabbour worked on nano-sized organic light emitting diods, a thousand times smaller than a human hair printed on a flexible display.

Hassan Jabbour, Ph.D:
Eventually we would like not only flexible. We would like them to create everything on text time if we can. That's one of our missions is to take those devices that we make now and integrate them not only on something that you might see in the future like this display here. This is a mockup, as you can see, for what's to come in the next few years. This would be a computer. Our vision is to take this also and integrate it on your textile, on your hands, and put other function ATS on the textile like solar cells so that it's called smart textile so you don't need any batteries or energy sources besides the sun, basically, to operate this whole thing. The organic LED's are very similar in-- principal they're very similar to the light-emitting diod that you buy from circuit city or some similar stores. The operation, if you have a sub straight-- it could be in our case, a plastic sub straight that has a conductor on it. And that conductor has to be transparent because eventually the light has to come through. On that conductor you bring the organic materials and deposit the former, for example, on top of this conductor, about 100 nanometers thickness. Keep in mind a nanometer is about 1,000 times thinner than the human hair. And on top of that 1,000 nanometer polymer, you bring out the conductor and you deposit that conductor. It's metal, for example, aluminum or magnesium. You connect that to the side of the 9-volts battery, even 3-volts battery will work and you connect the transparent conductor on the positive side of the battery. And you see why. That's how it works, very simple.

Mike Sauceda:
For now the flexible light displays are mostly in the developmental stage, although they are used in some cell phones and in corvette lighting displays. Currently non-organic LED lights are commercially available in many products including flashlights.

Hassan Jabbour, Ph.D:
The LED's that you can buy in the market, in cars and in traffic lights these days, those LED's are usually grown with a specific technique: chemical vapor deposition, most of them are grown that way. You can grow an unlimited size.

Mike Sauceda:
Because the LED's Dr. Jabbour is developing are made using organic materials, they can be thrown away and will decompose. The lights can be made using chemical vapor deposition where the polymers are vaporized and vacuumed and deposited on a sub straight. Dr. Jabbour still uses that older method to develop flexible displays. But besides working on organic LED's, he is also working on a new way of producing them by printing them. Ink jet printers have been modified by his researchers to allow printing of LED lights on plastic. But the dream is to be able to use newspaper printers to manufacture the LED lights.

Hassan Jabbour, Ph.D:
You could use the drum; only print the plate to transfer this. Now your ink is no longer the regular black ink you see in the newspaper. Your ink is the polymer or the organic small molecule that we use. So you dissolve that in the liquid solvent and that's your ink and that's how we print with the ink jet instead of printing the three primary colors you see in the ink jet we take our polymers that are red, green and blue and print them just like you print on paper. We actually make diodes on paper also. So in that sense it's a straightforward processing. However there are challenges still to solve.

Mike Sauceda:
Once the lights are made they are checked on an electron microscope to be examined for defects. One defect can ruin an entire light. Dr. Jabbour says that's one drawback to the printing of lights. But self-halide lights might be the way around that problem. Dr. Jabbour says the technique can be used to print solar cells and electronic components for computers and maybe one-day televisions.

Hassan Jabbour, Ph.D:
Besides the organic LED's, our group is known for the nano-memory storage, which is based on the same materials, the organic materials we use for lighting solar cells we also work on organics and some transistors which basically we hope it will be the replacement for the current transistors for many applications. It's not going to replace the Intel chip or Pentium chip. Not anytime soon. But it will be very useful for vacations like toys and displays that do not demand the speed and high definition for now. There is a TV prototype that was shown by Epson where they printed the whole TV, 14-inch. But it's only for show at scientific shows and technical shows but not to sell yet because there are problems for the lifetime. And also the amount of production, the yield of this process is like ink jet is variable right now. So it's a yield issue.

Mike Sauceda:
Organic LED's will eventually lead to energy savings.

Hassan Jabbour, Ph.D:
If you count the circuits and the inner function not just within the lamp itself, but within the circuit that operates the lamp, eventually this technology is more efficient. Eventually. Right now it is not because it's still in the research phase. But eventually it is more-- we did the calculations. It is more efficient than traditional technology, especially the incandescent bulbs.

Mike Sauceda:
For right now we continue to rely on light of the past as work continues to light our future.

Cary Pfeffer:
And here now to talk about ways we can conserve energy, Sandy Bahr of the Grand Canyon chapter of the Sierra club. Sandy, thanks for being here.

Sandy Bahr:
A pleasure to be here.

Cary Pfeffer:
We just heard about these new lights that may help us in the future. But there are some things that we can pretty much get off the shelf right now for lighting options for our homes that also can help cut the electrical bill.

Sandy Bahr:
Exactly. Replacing the incandescent light bulbs with compact fluorescents is one thing we can do. They're more efficient. They don't give off the kind of heat the incandescent do. We all want to reduce the heat in the summer around here. Also sensors if you have outdoor lights putting sensors on those rather than having them on all the time. That can also save energy on lighting.

Cary Pfeffer:
And those new bulbs are the kind that people see that are sort of twisting, that sort of thing. That's how they can more readily kind of identify them.

Sandy Bahr:
Yeah, and the nice thing is they now come in a variety of shapes and a variety of light fixtures. It used to be they had these huge things that only would fit in a few. But now you can fit them in most lamps and they work really well.

Cary Pfeffer:
The inevitable is coming. Just seeing the forecast, the 100-degree temperatures are on the way, in fact may even come this weekend. So that brings to mind what we can do in our homes to help the efficiency and cut the electrical bill as well.

Sandy Bahr:
Well, there are great opportunities to save energy and keep your home cooler. We can install thermostats that are programmable, that is one way to save energy. Keep the thermostats turned up a little bit higher. Recommended is don't turn it below 78. I try to keep mine at 80. And there's always that disagreement with my husband over that one.

Cary Pfeffer:
Exactly. Seems like that always happens in the household. The people who want it a little cooler and the people--

Sandy Bahr:
And then planting trees. We encourage people to plant native trees. They provide shade. And then also they use car carbon dioxide, which also helps with the climate change issue and the heat island effect as well. Additional insulation, not drying clothes in the clothes drier. The clothes drier heats up the house and uses a lot of energy. If you can, use a cloth line. I know some homeowners associations frown on that. You can use a clothes rack as well below the fence. But a lot of things you can do to keep your home cool.

Cary Pfeffer:
And the efficiency level of air conditioning units now has increased a great deal over the last 5, 10-years. If you have a unit that's 10-years old or whatever, you're sort of living in the past in some ways with the efficiency that's now possible.

Sandy Bahr:
You're living in the past and you're probably living on borrowed time for the unit. And that's a huge way you can reduce your energy costs and reduce energy consumption. We just installed a new unit at my house that is rated at like 18 which is very efficient. And actually it's not an evaporative cooler but it uses water to cool so it makes it a lot more efficient. That's definitely one of the number one ways people can save energy. Refrigerator, getting energy star rated products for your refrigerator, ceiling fans. I know most houses in the valley certainly have ceiling fans. But if you don't, that's definitely a way. And you can look for the energy star ceiling fans as well. That means they're the most efficient.

Cary Pfeffer:
And those new systems that are out there, it's not just a matter-- there's sort of a calculation-- not that I expect you to have it at the top of your head, but there's a calculation that you can use to figure out the kind of savings that that represents and while you're having to spend money on that unit you can also calculate your savings and figure out what-- where it makes sense and where that investment might be more appropriate.

Sandy Bahr:
The pay back on energy efficiency is much faster than people would think. It's fairly soon. And you will see it immediately in your electric bill. And it's good for us as consumers. It's good for the environment. It's also good for the utility companies. Because for them, if they can cut the consumption off in the summer, those peak consumptions, that means fewer power plants they have to build. That makes us happier, that also makes them happier because less money.

Cary Pfeffer:
Absolutely. And we're also sort of in that in between period now where evaporative coolers come into play. And talk a little about that because again, that's age-old technology as far as the valley is concerned but also another option. Especially now.

Sandy Bahr:
That's right. Evaporative coolers much more efficient and a nice way to keep your home cool. And really right now still in the evening open up your windows. There's a nice breeze blowing a lot of times. And try not to fire up that air conditioner for as long as possible. Then again, if you plant vegetation, the trees that provide shade in the afternoon, that will probably lengthen the amount of time before you have to use your air conditioner as well.

Cary Pfeffer:
And let's use the last couple of minutes here to talk about our cars and what our options are out there. Because I think there's still some skepticism because it's not like there's one silver bullet. There's not an obvious system out there, it seems like. There are a few things-- options that people have. What's your sense of that research?

Sandy Bahr:
Well, the first thing about cars is to try to drive smart. And one thing that a lot of people don't think about is checking whether or not your tires are inflated properly. That affects your mileage a lot. So just making sure those are inflated properly and trying not to do the jackrabbit starts and things like that. That will improve your efficiency. If you have two cars, try to drive the one that's more efficient more often. You know, if you can, looking at a car that gets more than 40-miles per gallon, that is going to save a huge amount and also save us from having to go into sensitive areas to drill for oil and also keep us from being so reliant on foreign oil. And people can encourage the policymakers to increase the fuel economy standards. Current technology, you don't even have to have a hybrid vehicle, which are great, by the way. That's what I drove over here. You can use other technology, different transmissions to increase the fuel economy on cars. Then, of course, bicycling and walking. It's very pleasant in the valley for most of the year and in many other parts of Arizona. And whenever you can, and then mass transit. We actually are beginning to have a good system. And I was just saying I love it when I can take light rail from Phoenix over to Tempe.

Cary Pfeffer:
And that hybrid car that you drive, do you feel like that's the future as far as some of the options that people are going to have?

Sandy Bahr:
I think so. We see it as a transitional technology as we move into looking for alternatives to fossil fuels. But the hybrids, you know, they're getting-- most of them are getting over 40-miles per gallon. I've had no problems with mine. I love it. I don't like having to stop at the gas station. And so that means I have to stop a lot less often. And when gas hits 3 bucks a gallon I'm very happy that I have it.

Cary Pfeffer:
And it's funny that time technology has been at times, you know, sort of stop and start as far as how much enthusiasm there has been behind it. Now it seems like some of the Japanese carmakers are showing up ahead of the U.S. carmakers. Any kind of a sense for where we're headed as far as that's concerned?

Sandy Bahr:
Yeah, that's kind of the way it's been. The American companies are always a little bit behind on these kinds of things. But the hybrids are very popular. There have been waiting lists. There were people paying premiums for them. And yeah, I think it has really caught on and we're seeing a lot more people wanting to invest in them.

Cary Pfeffer:
We'll see what happens there. I can tell you that just this week I ran into somebody in my neighborhood who's selling scooters out of his home. Because once that gas starts to climb to $3 a gallon people start to look for options. And apparently he's doing a little side business in the scooter world.

Sandy Bahr:
And a fun way to save energy.

Cary Pfeffer:
Right. That was part of his sales pitch, I think. Sandy, thanks very much for being here. We appreciate it. The 100th anniversary of the 1906 San Francisco earthquake was marked this month. An ASU regent's professor of photography went to San Francisco to take pictures of the city at locations where pictures were taken 100 years ago right after the quake. Mark Klett has published a book of the photographs titled "After the Ruins 1906 and 2006." Klett also has a display at the ASU computing commons called "Third View." those photographs were taken in the same spot where geological survey photographs were taken the 1860's and 1870's. I talked to professor Klett about his photographs. Here's that interview.

Cary Pfeffer:
Thanks very much for being here. How did you decide to launch into this project?

Mark Klett:
Well, I was approached by an environmental historian writer in 2002. The centennial was approaching. And he said, how would you like to re-photograph some 1906 earthquake vies? And I thought, well, maybe, because I don't usually work in his city. But looking at the photographs I said, these really are compelling. So we started in 2003.

Cary Pfeffer:
And it took that long. In some cases it seems like to probably search out some of these locations and kind of do the groundwork.

Mark Klett:
Yeah.

Cary Pfeffer:
In other words, you couldn't just do it a month's time.

Mark Klett:
Yeah, we went back a number of times. Mike Lundgren, a graduate student of mine, and I went back probably 6 or 7 times and photographed a total of about 80 different sites in the city. It did take us awhile to locate some of these places.

Cary Pfeffer:
And let's start with one of these photographs. Let's take a look first of all at where this area is and what it looks like now. Now, this is a modern picture. Probably looks exactly like that right now.

Mark Klett:
Right. It's on 821 Leverworth Street. No one would know what it looked like in 1906, which was total devastation. The earlier photograph taken by Arnold Gintha shows the steps that he called the steps that lead to nowhere. In the background you see the old city hall which was destroyed, the lights of the city we could only find this by matching up the hills and the streets, so we could isolate the block, location on the block so we know that's the location of that site.


Cary Pfeffer:
Wow. And just going through that process alone probably resulted in some discoveries along the way.

Mark Klett:
Oh, sure. Yeah. One of the things that happens is in this type of work we're usually looking for differences, what's changed. But in San Francisco it's changed so much, we're really looking for what stayed the same. What is that we can still find today? This view that we're looking at next is a picture looking up Powell Street. You can see the Saint Francis Hotel on the left. The cable car line has been beat up by the earthquake in the 1906 view. And everything's been destroyed around Union Square except for the Saint Francis.

Cary Pfeffer:
Wow.

Mark Klett:
And this building locates us in space. This is what we're looking for is one of two things that are the same in every photograph.

Cary Pfeffer:
And the Saint Francis is such a landmark that it really gives people an appreciation because that union square area is famous, but to see everything else around it just completely gone is something else. All right, let's take another look at a photo.

Mark Klett:
Okay, the next photograph is at the corner of Powell and Ellis. And this is just a sort of typical street scene in a lot of ways. You see in the corner the relocation sale. There's a billboard up in the upper left hand corner. People are crossing the street. There's a lot of activity.

Cary Pfeffer:
Life goes on.

Mark Klett:
Exactly. There's a building right in the center of the photograph towards the middle. That's called the Call building. That's the one thing we could find in 1906. And you look at the 1906 photograph, I really love this image of the man standing up against a charred light post and he's wearing his best clothes and a bowler hat. And that was all that was left in that scene.

Cary Pfeffer:
And again, it's that building in the middle that really provides the reference point.

Mark Klett:
Yeah. They rehabbed it to a deco facade in the 1930's but it's the same building.

Cary Pfeffer:
Good. And the next picture is actually from the Stanford campus. It's surprising how little has changed in some ways.

Mark Klett:
Yeah.

Cary Pfeffer:
This is the modern day view and then let's take a look at what it looked like back at the time of the earthquake.

Mark Klett:
Yeah. You're seeing the statue of Louie Agassi who fell off the building. Louie had a hard head; actually survived the fall and they put him back up there again. What is significant about this picture is the 1906 earthquake in San Francisco was the start of modern earthquake science. So after that point people got serious about what the earthquake was and what happened. My interest in this is not only from the side of the art side but also the science side and I'm interested in the relationship between those two things and in how we can visualize time and understand the relationship to time.

Cary Pfeffer:
100-years has passed sent that earthquake but in many ways in your previous life as a geologist that's--

Mark Klett:
Almost nothing.

Cary Pfeffer:
That's a blink of an eye.

Mark Klett:
A blink of an eye, yeah, that's right. So as people we need to understand something about our relationship to larger periods if we're going to understand something about our relationship to say earthquakes or larger phenomena like that.

Cary Pfeffer:
And there are things to be learned in each of these circumstances. And sometimes if we don't stop and think or don't stop to record, that lesson can pass us by.

Mark Klett:
That's right.

Cary Pfeffer:
Let's take a look at one more photo. And it really takes us kind of to the epicenter. The today photo really just looks like another grassy hill.

Mark Klett:
Yeah. This is north of San Francisco near Point Reyes. There's an oak tree growing on the side of the hill. It's a very bucolic scene.

Cary Pfeffer:
Exactly.

Mark Klett:
It's actually part of the national parks service land. When you see the earlier photograph you see a big crack in the ground. This is actually the San Andreas Fault. This is the big crack that caused the earthquake. There's a woman standing next to it in her finery, in her Sunday dress. And this pair really interests me. Because when you look at the contemporary photograph you see nothing of this crack. It's completely hidden over. Yet if you dig down beneath the surface that crack is still there. And that's part of the message of this work is that even though you don't see it anymore, even though that memory is gone, that earthquake is still there and it's not a one-time event. We know that something like this will happen again.

Cary Pfeffer:
And because we aren't very good at remembering those kinds of things, is there a sense that now this 100th anniversary is being remembered in that sort of thing, that maybe we are doing a better job or that we're at least trying to incorporate these things not only from that earthquake but from the ones that have happened subsequently?

Mark Klett:
Well, certainly I think the attention given to the earthquake is bringing that into people's mind and that people need to be prepared. I think what I can do as an artist and not just as a scientist is to help people understand what their relationship is to time. And to an event. And also to bring up the idea of their responsibility in the long run to that. And what they might do to protect themselves in the future.

Cary Pfeffer:
That's right. And understand what has happened is something that we should be indeed learning from. Mark Klett thanks for being here. The book is called "After the Ruins." We appreciate your insights.

Mark Klett:
Thank you.

Cary Pfeffer:
And if you would like more information about upcoming shows or about past shows here on Horizon, please visit our website. That is www.azpbs.org. Once you get there, click on the word Horizon to get to the show's home page.

Larry Lemmons:
A new Cronkite eight poll focusing on immigration shows some interesting results on building a wall along the border and the impact those marches had on public opinion. And a judge rejects the legislature's plan for English Language Learners. What will happen next? The Journalists' Roundtable, Friday at 7 on Horizon.

Cary Pfeffer:
And now coming up on Horizonte an interview with an ASU professor who has produced a new PBS series called "California and The American Dream." I'm Cary Pfeffer. Have a great night.

In this segment:
Sandy Bahr:Grand Canyon chapter, Sierra club;Mark Klett:ASU Regent's Professor of Photography;
SPOTLIGHT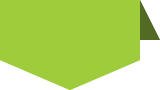 STAY in touch
with
azpbs.
org
!
Subscribe to Arizona PBS Newsletters: