Don't miss HORIZON's weekly roundtable where local reporters get a chance to review the week's top stories.
Transcript:
Michael Grant:
It's Friday, June 30, 2006. In headlines this week Governor Janet Napolitano clearing her desk of bills sent to her by the legislature, vetoing nine of the remaining pieces of legislation. Skip Rimza changes his mind about running for secretary of state dead to drop out of the Republican primary. Three more groups pushing initiatives qualified this week for November's ballots.

Announcer:
"Horizon" is made possible by contributions of the friend of eight members of your Arizona Pbs Station. Thank you.

Michael Grant:
Good evening. I'm Michael Grant. This is the journalist's roundtable. Joining me to talk about these and other stories are Mary Jo Pitzl of the "Arizona Republic," Howie Fischer of Capitol Media Services and Kathleen Ingley of the "Arizona Republic." New developments this week in the race for governor. A couple of candidates are facing an investigation by the attorney general's office over issues related to their campaigns. Secretary of State Jan Brewer says there's reason to believe both Governor Janet Napolitano and Republican Len Munsil violated the law. Howie, this is basically just a retread of the story that we've already talked about, right?

Howard Fischer:
Exactly. There were complaints filed by the Republican Party against the governor's campaign over the question of whether she either spent or encumbered money before her campaign was formed. The issue of encumbering has gone to the clean elections commission. The issue whether she spent money went to the secretary of state. The secretary of state sort of looks at it and says I guess there could be something here and forwards it to the AG. Similar thing with Munsil, this was sort of the pay back routine. When Munsil had put up his website he lacked seven words or something on his website which is "paid for by Len Munsil for governor," which is technically a violation. So sure enough the Democratic Party complained to Brewer who looked at it and said, well, I guess we'll forward that to the AG. Terry being an elected democrat he's going to let an underling look at it and decide what to do.

Michael Grant:
Just to clarify, clean elections commission is acting and if I recall correctly on the charges against the governor had hired an auditor and something was expected maybe next month on that?

Howard Fischer:
Well, we're still waiting on that. The reason that they hired an auditor to go through the forensic accounting is that one of the defenses of the governor's attorneys have is that if she had enough money from her seed money, even before she had the campaign committee there's sort of no harm no foul. And so heaven help us. It's like the cash versus accrual thing that we spent years talking about four years ago. That is essentially what this comes down to.

Michael Grant:
Mary Jo, there has been a challenge against Gary Tupper it upper on the other side of the race?

Mary Jo Pitzl:
Both these men are republican candidates for governor. Harris says it upper didn't get enough signatures from Gila County. You have to have signatures from each of at least three counties and he said he didn't meet the standard for Gila. Tupper responded and said "yes, I did" and he'll be able to prove that. He retained an attorney and this will be able to be fought out way behind the scenes.

Howard Fischer:
I will suspect Tupper and Harris are the two "also's" in the race. Goldwater is polling high because his uncle was the senator and Len Munsil because of the organization. These two guys are scrapping it out each hoping that they can split the ticket enough and maybe get some traction here. But it really is fascinating that Harris is spending this kind of money on it. Here's a guy who doesn't have public financing. There were campaign reports filed today shows he's already spent 113,000 of his own money yet he's going to wage an effort to do this. Lord only knows why.

Michael Grant:
now speaking of ballot challenges let's stick with that subject. The petition signatures of senate candidate Russ Jones was being challenged. That's out generally in the -- that district is in the Yuma area right now.

Howard Fischer:
Yuma and La Paz counties. Russ Jones is a state represent rep from Yuma as is Amanda Kerry. They hope to replace Bob Powell who's retiring. They both have name id out there anyway. The argument is the problem with Russ's signatures. Some of the names are funny, some of the addresses don't match the names. There are people they say who signed his petitions who actually registered democrats. If they can get Jones's numbers down below the minimum he's off the ballot, he doesn't get to run as a write in and basically it's a shoe-in for Amanda.

Michael Grant:
Now, we don't know the answer to this question but I'll ask you, anyway, Mary Jo. Why did Skip Rimza withdraw from the secretary of state.

Mary Jo Pitzl:
He said that for the good of the party he's realized it's just best to bow out. This, after months of being out on the campaign trail. Anybody who's driven around town has seen his posters. He has at least three different iterations of his posters in his bike gear, cheering.

Michael Grant:
Yeah. Not cheap stuff.

Mary Jo Pitzl:
No. No. Full color posters out there. And for the good of the party. You can speculate I guess all you want as to his reasons why. Perhaps we'll learn something when we take a look at his finance reports or it's not really worth it to scrutinize his signatures at this point.

Michael Grant:
Right. There was some rumor circulating that perhaps someone thought there might be problems with his petition signatures. But we've we just simply don't know.

Mary Jo Pitzl:
I haven't heard that one.

Michael Grant:
It does seem strange that having gone this far into the race.

Kathleen Ingley:
I think he mutt have been -- he may have set a record for being fastest out of the box on what is not a high-profile for the average person race even though of course secretary of state is a very important job. And as Mary Jo said, wonderful posters.

Howard Fischer:
I don't know about wonderful. I personally think he quit because those posters were so goofy. I like sort of spreading rumors that somehow there's pictures of him involving farm animals and that's why he had to leave the race.

Mary Jo Pitzl:
If you're going to do that, I think he was disappointed we'll not change the title of the office to lieutenant governor. You have to live with secretary of state which inherently suggests female attributes.

Michael Grant:
Another kind of different ballot development, Howie, was Marc Spitzer, corporation commissioner, has been nominated to take a spot on the federal energy regulatory commission. In fact there was some senate committee hearings on his confirmation back in Washington this week. That leads, though, to him having to be replaced as a candidate for corporation commissioner on the primary ballot.

Howard Fischer:
Yes. And what you've got is yet another state legislator looking for a good retirement which is why they go from the legislature to the corporation commission saying he wants the gig. And that's Gary Pearce from Mesa. He figures that he could move over there, the party basically voted to put him on the ballot. Now, curiously he's probably not going to run as an incumbent. Assuming Spitzer leaves before the end of the term he gets replaced. It has to be a republican. Assuming he leaves in October does she name Pearce assuming he's going to get it or does he name some republican who clearly can't get it again in order to be a place holder and be somebody that democrat can challenge? It gives her a lot of power. You remember last time this happened when Jim Irvin was ousted we ended up with Chris Mays who happened to be republican but happened to be the governor's press aid which was a nice situation.

Michael Grant:
Gary Pearce, former Yuma County supervisor, if I recall correctly, obviously a member of the legislature. That procedure on the executive committee of the party designating someone to replace on the ballot, obviously not used very frequently.

Howard Fischer:
No. And it's a real unusual situation. I mean, the rumors mark leaving for Ferc has been around -- he had been wanting that job for 25 years, I think. Clearly he wanted the gig. There was a question as to whether he was going to take his name off the ballot but I guess he decided this is pretty much a sure thing.

Michael Grant:
Let's move to ballot issues. Minimum wage coalition submitted a lot of signatures to get that on the ballot this week.

Mary Jo Pitzl:
They came in and led off a parade this week. Three ballot measures I think that came in this week. They came in on Monday with what they said was more than 200,000 signatures. If they get on the ballot they're asking voters do you want to establish a state minimum wage. Arizona doesn't have one. Therefore the state follows the federal minimum of 5.15 an hour. This would create a state minimum wage, raise it to 6.75 an hour and then adjust it annually for inflation.

Howard Fischer:
The polls seem to suggest that everything else being equal people like the idea -- I think that they go back and look. Look, this minimum wage has not been raised since 1997. And inflation has obviously eaten up a lot of it. I think if you relate backwards the 5.15 now was worth $6 in 1997. There are a lot of people saying, clearly 5.15 an hour is less than $11,000 a year. Can you live on that? The argument that is read by -- led by the restaurant association, these are teenagers, this is training wage. But the statistics, Mary Jo saw these, too, the Economic Policy Institute said that 25% of the people at minimum wage are single women with children. So it suggests this isn't just a bunch of high school kids working at the Harkins Theatre.

Mary Jo Pitzl:
I think the campaign will be cast a lot as a living wage as opposed to a minimum wage. The supporters are buoyed because this has been passing in other states. It passed in Florida. It passed in Nevada but it's back again this fall. They're thinking if it passes in red states like that then it's got a chance here.

Kathleen Ingley:
Doesn't it have a cost of living adjustment as well? That would be a huge change. I mean, that means over time you might see, you know, it would not fall behind like typically the minimum wage does.

Howard Fischer:
Let me just add one other fact to it. We're talking about red states. Democrats are counting on this bringing out democrats, bringing out the labor vote, bringing out those folks. And so they see this perhaps as eventually affecting perhaps the Kyle Pederson race.

Mary Jo Pitzl:
The governor was an early endorser of this. She endorsed it back in the spring while they were still gathering signatures.

Michael Grant:
Kathleen, today the environmental groups filing their state trust land proposal?

Kathleen Ingley:
Absolutely. With 300,000 signatures. They have far more than they need. And they say this is almost 12% of the voting population of the state. This has been a long time coming. They put together -- there was a coalition put together proposal tried to get it throughout legislature, no walk so then they went to the initiative group. Meanwhile the legislature has passed what many people view as their own spoiler version which does not preserve nearly as much land -- does not do nearly as much because this is state trust land. It's complicated. It pays for education.

Michael Grant:
Right.

Kathleen Ingley:
The state land department's very circumstance up describe in how they can administer this land. This initiative would give them much more flexibility which leaves you scratching your head. Why are the home builders not pushing this? In fact they have been in favor of at least the association the legislature's scaled back, watered down version. But if you give the land department more power then they can get land on the market faster and home builders should be happy.

Michael Grant:
This also sets aside, does it not. A significant chunk of state land which could not be what, another 600,000 acres?

Kathleen Ingley:
Yes. And what's crucial is that -- usual is that there are places next to state parks. All kinds of places people imagine are protected but aren't.

Howard Fischer:
It actually only guarantees about 300,000 acres will be placed off limits. The other 390,000 says essentially if trust groups can come up with it. This is a real interesting issue. Even though there are a lot of conservation groups behind this there's one sitting out the race and that's the Sierra Club. Their basic belief is that these other groups sold out for way too little. They point out that in Colorado they agreed to preserve 10% of their land. This is somewhere around 6%. And it wasn't the requirement that you start selling off stuff promoting joint ventures with the land department and private enterprise. So it's going to be real interesting whether folks say plague on both your houses on these measures.

Kathleen Ingley:
However, there are people who because there was an earlier measure that didn't pass and many people afterwards were sorry they fought it because they thought, you know, how much are we going to holdout for the full cup if we're never getting it let's take half a cup. Because, meanwhile the development keeps going on.

Michael Grant:
Kathleen, correct me on this, but if I recall correctly this thing would however require some I believe congressional signoff, would it not?

Kathleen Ingley:
Absolutely. Right.

Michael Grant:
It goes to the enabling act.

Kathleen Ingley:
We cannot unilaterally change how state trust land is treated.

Mary Jo Pitzl:
Sandwiched between the minimum wage folks coming in and this wage trust -- first things first they would raise a cigarette tax and use that to pay for a variety of early childhood education things. It could be a rough year if you're a purchaser of cigarettes. This is an 80-cent a pack tax increase. One of the anti-smoking measures which has already come in has like a tenth of a cent. Two cents per pack, yeah, tax.

Michael Grant:
You can't win if you don't vote. The voter award initiative is going to be on the ballot.

Howard Fischer:
You know, I appreciate what Mark Oselo wants to do. He is a Tucson physician trying to encourage people to vote. It's a very worthwhile goal. But here's the issue. He contends so that if we make it at least one person will win $1 million for voting in the primary, one in the general that will get more people out. Maybe yes. Are these the people we want going to the polls? I mean, if the only reason your going to the polls is "hey, I could win a million bucks" and then they are just drawing lines at random on that wonderful little scanner sheet, is this democracy in action or what?

Michael Grant:
Apparently so. Janet Napolitano this week decides the state of the remaining bills from the recently concluded legislative session of the remaining 28 bills that made it to her desk, governor vetoed nine of them. Mary Jo, what were the major signings and vetoings?

Mary Jo Pitzl:
She vetoed a measure that would have made it illegal for a woman to sell her eggs. That was an earlier bill in the session which was defeated. It came back, got up to the governor's desk and she said, no, we don't need to get government in on this. Also, vetoed some changes to some of the school choice support organizations. And the university club membership requirements, which would have allowed university sanctioned student organizations to discriminate on the basis of gender -- I'm sorry on race and sexual orientation, I believe.

Howard Fischer:
One in CPS and give parents rights was, if CPS wants to take away your child permanently you're entitled to a jury trial. That was temporary and was supposed to expire. And the bill to extend that was vetoed also. And the argument by the governor is, well, the studies have shown there is no significant difference between jury trials and bench trials. But Mark Anderson, who sponsored this, said this misses the point. If you're going to take away somebody's child, talk about a real basic right, people should be entitled to a jury trial. The governor obviously didn't think so.

Michael Grant:
Speaking of the governor, she took some emergency action on that pesky little critter down there that could threaten Arizona's infant line industry?

Mary Jo Pitzl:
There you go. She released up to $200,000 to help fight the glassy winged sharp shooter which is an insect which poses a danger to vines. The biggest threat apparently is in Sierra Vista. This is about less than a third of what the Department of Agriculture was seeking from lawmakers in the waning days of the session. They didn't get to 700,000. They were looking for the governor released emergency funds and out there now trying to trap insects and intercept their eggs.

Howard Fischer:
The fact is that she can't do more than 200,000 unless she has permission by the emergency council. This was the maximum she could do. The other side of the equation was, the department of agriculture wanted 726,000. Are they padding that with a little something? I'd say just as a matter of practice. That's what state agencies do.

Michael Grant:
Arguments before the Arizona state -- this week on gubernatorial veto. A line item veto that was used -- well, the legislature's attorneys argue not to strike in appropriation but instead to strike a substantive piece of legislation.

Howard Fischer:
The Arizona constitution unlike its federal counterpart gives the governor authority to line item "items of appropriation." what's an appropriation? If the line item says money for the glass shooter that's clearly an appropriation. This is the bill the legislature passed in January, $1600 -- they put in that a policy change to say anybody hired after Jan 1 at grade 24 and above right at the top of the scale, you have a situation that right now they're covered by merit system. They would not be covered anymore which means they could be fired easier or disciplined easier. The governor took her little line and pen and behind out that text and said, well, it's an appropriation. Why is it an appropriation? Because exempt employees, people not in the merit system, accumulate leave time faster than people in the merit system, pursuant to a department of administration rule. Therefore when these people who are not yet hired leave they will cost us more money.

Michael Grant:
I understand that Justice Ryan had some trouble kind of walking through all the permutations of this.

Howard Fischer:
He was not exactly convinced that this exactly cuts to an appropriation. It's a speculative appropriation that people not get hired. The issue for her in the court which may be the best thing the governor has going her, when this sort of issue came up a few years ago the justice said if it's a political fight between two branches of government we don't want to get involved. Obviously the legislature is saying this is more than a political fight. If you let this veto stand, anything becomes an item of appropriation. If you go from a class 6 felony to class 4 felony for child molesters, that means more people in jail, longer periods of time. And you can identify the cost knowing how many people are arrested. And it really would make her into a dictator.

Michael Grant:
Well, let's move to a Phoenix issue, Kathleen. The Phoenix downtown urban forum looking at some ideas to improve downtown?

Kathleen Ingley:
Well, yes. The mayor hosted a big gathering at the Orpheum Theater last night. The city has a vision they put together in 2004. And now it's 2006. It occurred to somebody, we need perhaps a way to get from here to there. And so they brought in a consultant -- and I have to say when you hear the word consultant you grit your teeth. But it does look like they have a very promising process. The next 18 months to identify how would you actually make things happen? And perhaps even more important and I think more interesting to the business community is they are going to take a stack of zoning regulations which are really like this when you pile the books one on another and whittle them down to and get rid of the conflicts and try to make it simple. They actually for San Diego did a one page grid that basically describes how do you make -- how tall should the buildings be, how should they be positioned so you get shade. How shall we make a livable downtown?

Michael Grant:
So you should buy property with more assurance that you can use it for its intended use, it would cut down on design criteria.

Kathleen Ingley:
It isn't aimed at cutting down on design criteria. It's aimed at having some consistency and also to have rules that get you where you want to go. Rules that would create my favorite issue, more shade so you can actually walk around downtown without needing ambulances waiting to get the pedestrians as they keel over from the sunshine.

Howard Fischer:
But the problem is it's fine. You can put it on a grid. But as long as the city council is willing to let special interests developers come in and say variance, it doesn't mean anything. And they've shown over and over that, well, you wanted 18 stories. It allows 12. We've we'll give you 14 and call it even leaving the poor neighbor folks on the short end of the stick.

Kathleen Ingley:
There you are. That's the problem.

Michael Grant:
You mentioned 2004 and then revisiting it but I assume part of the impetus for revisiting the thing is of course phoenix voters approved the bonds for the -- to support the downtown ASU campus.

Kathleen Ingley:
Right.

Michael Grant:
Actually fairly strong enrollment number.

Kathleen Ingley:
Yeah.

Michael Grant:
And there's the whole civic center, of course, remodeling and expansion, part of it to re-look at it in light of those developments?

Kathleen Ingley:
You've got those pieces going on. But then no one has thought about how shall we make the other pieces fit together? How are we going to have enough parks? How are we going to encourage retail? All those pieces are trying to fit together. This group has worked in San Diego. I think a lot of people see a lot that they'd like to emulate in San Diego. They've gotten certainly a lot of progress in making downtown a vibrant, busy place.

Michael Grant:
We're almost out of time, but J.D. Hayworth wants to yank the "New York Times" congressional credentials.

Howard Fischer:
As we all know, the "New York Times" reported on the latest of the security things that government is checking financial transactions. Wasn't exactly a secret to anyone, wasn't certainly a secret to the terrorists, but the "New York Times" basically put it together. Well, J.D. says they're traitors. We should revoke their credentials and they can watch the capitol on c-span. Obviously J.D. is looking for headlines, taking on the "New York Times" in Arizona. He figures he's got nothing to lose.

Michael Grant:
Panelists with that we are out of time. Thank you very much.

Announcer:
"Horizon" examines the supply and demand of energy in Arizona. We look at the varying sources of electric and other energy in our state. How more energy can be produced and supplied to consumers. Plus we examine alternatives and new technology in development to feed our hunger for energy. That's Monday on horizon.

Michael Grant:
On Tuesday, Horizon will be off the air for a special Fourth of July programming. On Wednesday ASU law professor Paul Bender joins us to talk about the major decisions of the U.S. Supreme Court. On Thursday we'll talk with Senator Jon Kyl. Thanks for being here. Hope you have a great holiday weekend. I'm Michael Grant. Good night.

Announcer:
If you have comments about horizon please contact us at the addresses listed on your screen. Your name and comments may be used on a future edition of "Horizon."
"Horizon" is made possible by contributions from the friends of eight, members of your Arizona Pbs Station. Thank you. Eight is your front row seat to the arts thanks to your contribution and --
In this segment:
Howard Fischer:Capitol Media Services;
SPOTLIGHT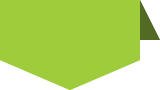 STAY in touch
with
azpbs.
org
!
Subscribe to Arizona PBS Newsletters: