We begin a four-part series looking at the contributions of African-Americans to Arizona history. Tonight, Representative Cloves Campbell, Jr., talks about the fight to get a Public Accomodation Bill passed in Arizona and the part played by his father, Arizona legislator Cloves Campbell, Sr.
Transcript:
José Cárdenas:
Tonight on "Horizon," a bill is introduced in the state legislature that denies parents practicing polygamy of legal custody of children. And, we begin a four-part series looking at the impact African Americans have made on the state of Arizona, celebrating Black History Month, next on "Horizon."

Announcer:
"Horizon" is made possible by contributions from the friends of eight, members of your Arizona PBS station. Thank you.

José Cárdenas:
Good evening and thanks for joining us tonight on "Horizon." I'm José Cárdenas. A bill is being considered by the state legislature that would prevent courts from allowing legal custody of a child to a parent who has engaged in polygamy. Representative David Lujan is with us tonight to talk about that bill and another concerning polygamy that he's considering introducing. Also with us tonight is Flora Jessop. Ms. Jessop escaped from Colorado City several years ago, sued her alleged abuser, lost the case, was returned to Colorado City, and then eventually escaped again. She's working with others in a foundation to help children escape polygamy. Ms. Jessop, Representative Lujan, thank you for joining us on "Horizon." Ms. Jessop, tell us what you think the impact will be of a conviction of Warren Jeffs; he's currently awaiting trial for rape and other crimes. If he's convicted how will the situation in Colorado City and Hilldale change?

Flora Jessop:
If he's convicted it won't change a whole lot except just taking one man out of the equation. They need to recognize this as organized crime and charge many more of these members with rico crimes. That's the only way to stop what's happening. Because as it sits right now, there is someone else already in place to take over.

José Cárdenas:
He's in Colorado City?

Flora Jessop:
He's actually the one -- Merrill Jessop who is over the Texas compound.

José Cárdenas:
I should be clear. The charges against Mr. Jeffs are rape as an accomplice.

Flora Jessop:
Right.

José Cárdenas:
But you also mentioned in prior discussions that he has continued to exercise some influence while in jail?

Flora Jessop:
Yes. By putting him in jail they essentially gave him an office to work out of. He maintains phone contact with his followers. He has visitations. It's been reported that he has performed marriages while being in jail of underage girls. So nothing really has changed since he was arrested.

José Cárdenas:
Let me ask you about your own situation and your own escape from the community. Tell us about that.

Flora Jessop:
I tried to take my dad to court for sexual abuse when I was 13. I was placed back into the custody of my uncle who was the bishop of the F.L.D.S. I spent three years in solitary confinement. And after three years I was able to escape by becoming a child bride.

José Cárdenas:
F.L.D.S. is fundamentalist --

Flora Jessop:
Fundamentalist Latter Day Saints.

José Cárdenas:
Now, Representative Lujan, your house bill, first of all what is the current status?

David Lujan:
It received unanimous approval by the House Human Services Committee last week. It's been assigned to the judiciary committee. We'll need to get it withdrawn from that committee or passed out of that committee to get it to move it forward in the legislature.

José Cárdenas:
Discuss the mechanics.

David Lujan:
What the bill will do it says if you are a parent and in a polygamist community and you go to the courts for custody, that if evidence is shown that the other parent is in polygamy or child bigamy, which is essentially forcing underage children into marriage, if there's evidence that the other parent is engaging in and will continue to engage in that behavior, the courts cannot award custody or unsupervised visitation to that parent.

José Cárdenas:
Now, presumably that would happen, anyway, because courts have discretion to act in the best interests of the child; obviously, it's not in the best interests of the child to put them back into that situation. What impact would this legislation actually have?

David Lujan:
Unfortunately, although the current law does provide that courts are to take in the best interests of the child in a custody situation, there have been a handful of cases where the courts have awarded either joint custody or sole custody to the polygamist fathers. While that's only a handful of cases, the message it sends to the polygamist communities is a very resounding message that sends fear into those women and children who are seeking to leave. It's already difficult enough for them to want to leave Colorado City. But if they think the first thing they do when they leave and go to the courts to try and get custody the courts will turn around and give custody back to the polygamist fathers it's going to make it that much more difficult for them to ever leave or to ever want to testify against the leaders of the F.L.D.S. Church. So, my hope is to just provide that structure in place so that they know that laws of Arizona will support them when they do get the courage to leave.

José Cárdenas:
Miss Jessop, you had your own bad experience with the court system. You talked about it earlier. What's your estimate as to the benefits of the bill that Representative Lujan is supporting?

Flora Jessop:
The biggest impact this bill will have on the women and children trying to escape from polygamy is that it will stop the children that it protects from becoming the next child brides.

José Cárdenas:
And stepping back a little bit, the history of the community. When was it founded and how did it grow?

Flora Jessop:
It was founded back in the early 19 - well, I guess about 1940. Back in the 1940's. In 1953, Governor Pyle raided the community and tried to help the women and children get out of the situation. There were 200 -- I believe 289 children. The F.L.D.S. don't allow people to join the group. Everyone that is there, there are currently approximately 15,000 members. And they are the product or the descendents of those 200 children from the '53 raid.

José Cárdenas:
How would legislation such as Representative Lujan has proposed aid your group in getting children out of the community?

Flora Jessop:
When women leave with their children, they are hunted by members of the community. In the last few years, helping the women that I have, I've had these men show up at my house with guns trying to take children back.

José Cárdenas:
How would this legislation stop that kind of conduct?

Flora Jessop:
It would give the women the power to go to the court and know that they're going to be protected. It would give them the security they need to get free. It would stop these guys from having unsupervised contact to where they could teach their children that their mother's evil and wicked because she's not being obedient. And it's --tossing these children between cultures is extremely hard for these kids.

José Cárdenas:
Representative Lujan, as I understand it this covers both custody and unsupervised visitation, is that right?

David Lujan:
That's right.

José Cárdenas:
So it will deal with the situation where you have parents who kidnap their kids when visiting them.

David Lujan:
That's right.

José Cárdenas:
Now, you've got another piece of legislation you're considering. Tell us about that.

David Lujan:
The other piece of legislation would provide a $500,000 appropriation for a transitional living services for women and children who are seeking to leave polygamist communities. There already is limited funds available for people seeking to leave polygamist communities. The problem is those moneys are available in the area around Colorado City. Most of the money is available in a town called St. George, Utah. And, what happens is that when women go to those shelters it's not good enough because they're still going to see the community when they're around, whether they are at the local grocery store, at the post office. So my bill would provide transitional living services in communities outside of the Colorado City area, in Phoenix, in Flagstaff, so that they have the ability when they do leave to get jobs and to get transportation. Because that's the obstacles that they face. These are the people that have very little education, that don't have any resources other than what they leave with. So this will help them to leave those communities.

José Cárdenas:
What's the long-term strategy? It doesn't seem as important as this legislation appears to be. But that's the best way to deal with this problem. So, what's the long-term strategy?

David Lujan:
The long-term strategy is just to make sure that we are providing the witnesses who are going to testify against the leaders of the F.L.D.S. community with the tools that they can survive once they speak out. Because that's the biggest challenge that I think if you were to ask Attorney General Terry Goddard or others who are prosecuting the crimes, the biggest challenge is the fear that these witnesses face when they testify because they're going to have nowhere else to go once they testify. So the long-term strategy I think needs to be, make sure that these witnesses who are going to be the key to bringing down this organization which is engaging in child abuse, because that's what's happening up there, gives those witnesses the resources so that they can survive on their own once they testify against the leaders.

José Cárdenas:
These are indeed difficult topics and perhaps we'll have you back to talk about whatever success you're having with the legislation. Miss Jessop you in terms of the impact it's having on the community.

Flora Jessop:
Thank you.

José Cárdenas:
Thank you for joining us on "Horizon."

David Lujan:
Thank you.

José Cárdenas:
Tonight we begin a four-part series in honor of Black History Month. Later during the week we'll look at the contributions of such Arizona figures as Lincoln Ragsdale and Calvin Goode. Tonight we'll speak with two special guests but first we're bring you a story that aired several years ago. When the story first aired, Chief Justice of the United States Supreme Court William Rehnquist was still presiding on the bench. Also, the story features the late former state legislator, Cloves Campbell Sr.
So here's a journey back to 1964 in our own state of Arizona as the civil movement came home.

Paul Atkinson:
The year 1964. The location the state capitol. The issue, a public accommodations bill.

Cloves Campbell:
You were denied rights to go into accommodations, a restaurant, a hotel, into a drugstore to sit down and have a soda like anybody else.

Paul Atkinson:
Diabetes stole Cloves Campbell's eyesight in recent years. But the state's first Black senator vividly remembers the protest of March 30, 1964. Campbell was a member of the House of Representatives.

Cloves Campbell:
We had a bunch of young people who were hellfire-bent on making sure that their message got across. We wanted to a public accommodations bill. Unfortunately the police started coming down and wanted to arrest them. They started blocking off an entrance to the state buildings.

Clay Cavness:
I just was an 18-year-old kid who was basically a foot soldier in this thing.

Paul Atkinson:
Clay Cavness was one of two people arrested that day.

Clay Cavness:
The officer said I had tripped him which I hadn't really at all. I don't know what that was all about. I was surprised to be arrested. And of course, very gratified. I mean, it's always been a feather in my cap because my name was in the paper the next morning. And people remember.

Paul Atkinson:
"Horizon" invited Cavness to the Arizona Historical Society to reflect on that day with one of the protest's organizers, Reverend George Brooks.

Clay Cavness:
Well, we look like -- oh, that's me. We look like we're having a very quietly, intense time.

Paul Atkinson:
Brooks was president of the local chapter of the NAACP. He and Vice-President Lincoln Ragsdale Sr. coordinated the protest. These pictures belong to the Ragsdale family.

George Brooks:
We made a conscious decision to confront the Senate where particularly Senator Gibbs of Yuma was stone walling on the public accommodations bill.

Paul Atkinson:
The bill would force businesses to end decades of discrimination toward African Americans.

George Brooks:
I travel with white Presbyterian preachers, and we could not eat at restaurants. I remember one evening we went into a restaurant and we sat and we sat. And obviously these young white men did not understand. And finally I said, "We're not going to be served."

Paul Atkinson:
The protests could have erupted into more of an emotional confrontation. But police treated protestors gently, using blankets to carry people out of the capitol. Governor Paul Fenen wanted no violence.

George Brooks:
Paul Fannin had very poor understanding of how a class of people in these United States could be -- could feel left out. Paul, understanding that what we give them should be enough for them. And we don't kick them around. We don't do anything with them or for them.

Paul Atkinson:
Brooks vividly recalls an encounter with an aspiring attorney who vehemently opposed the bill.

George Brooks:
A young man came out and accosted me as leader of that group. And he said that public accommodations was not necessary and giving all of his legal reasons why we ought not to have it. And the reason why we ought to be still. And that young man happens now to be an old man. But he is Chief Justice of the Supreme Court of the United States. And, yes, that's Mr. Rehnquist.

Paul Atkinson:
Lawmakers eventually passed the public accommodations bill. But after Congress approved the Civil Rights Act of 1964.

George Brooks:
I welcomed the protest. Because it did do some things. It made some people kind of listen. Even though it took awhile to get it passed.

Paul Atkinson:
For those who participated, such as Clay Cavness, the protest was a validation of sorts.

Clay Cavness:
Here was this back water which was very conservative, which was untouchable by outside currents. We were very much behind the times. And here we were just participating in the energy of the times. It was not supposed to be expressed here and it was. So it was very gratifying.

Paul Atkinson:
For Reverend George Brooks, the protests set the stage for later civil rights victories.

George Brooks:
We have come a long way. But so has society. Society and the whole has gone much further than we as a class of people have brought it.

José Cárdenas:
Joining us now with their observations about the Arizona State Legislature and the contributions of African Americans, the son of Cloves Campbell Sr. Who represents the 16th district in the House of Representatives, Cloves Campbell Jr., also here from the 16th district Senator Leah Landrum Taylor. Thanks for joining us.

José Cárdenas:
Representative Cloves, Tell us a little bit about your father and what you consider to be his greatest accomplishments.

Cloves Campbell Jr:
He was a tough individual into making sure that things were done correctly. He saw there were a lot of wrongs in the Phoenix area at the time. He went about making sure they were corrected. One of the things I do remember about him was that he was always out in the community working for people, not just African American people but for Hispanic people, Native American people, people of color. He saw a lot of injustice, and he thought it was incumbent upon him to do something about it.

José Cárdenas:
Senator Landrum Taylor there was a reference in the clip to Chief Justice Rehnquist, obviously a practicing lawyer. Can you comment about his involvement?

Leah Landrum Taylor:
When you think about what was going on during those times and now to look at the fact that this is an individual that's serving on our highest court, to think about really the time, the audacity at that point to say that individuals should not be able to have rights to public accommodations, even going so far as trying to block people from different poll sites, even to be able to come in and vote, things of that nature. When you look at that type of thing, where was someone's head to think that that was not the direction to go? And so at this point, you know, now when we reflect upon our current time, where are we and are we moving in a better direction? I would say absolutely; the answer is yes. But there are still a lot of different things that need to be taken care of and taken place. And we need to have things that can still help in order to further movement that was started then.

José Cárdenas:
Representative Campbell, you saw the -- we're debating public accommodations back in 1964 and you think that's a relic of the past, we would hope. Yet 20-years later or so your father was having to fight pretty hard to get a Martin Luther King Jr. Holiday.

Cloves Campbell Jr:
Sure that was-- unfortunately at that time things weren't as good as they thought he should have been. He was out there right after Martin Luther King was assassinated, actually assembling a rally down Washington Street, to protest and get a King Holiday brought out that year. Obviously it didn't happen until much later. But of course, injustice was still out there and he was still fighting for it.

José Cárdenas:
Senator when it did happen how did it happen? Where was the process by which Arizona finally joined most of the rest of the country in establishing a Martin Luther King holiday?

Leah Landrum Taylor:
Arizona was rather unique in that it was the only state-of-the-union that it went to a vote of the people, not once but twice. First time it failed, the second time it went through. A lot of people may not realize it was because of the fact that individuals were polling and boycotting and not having tourism dollars coming to the state. Super Bowl threatening not to come. And, finally the Martin Luther King holiday was able to go through and to pass. So we have that, now that ground to say we were the only state in the union that voted for it. And I think when we look in lieu of that and our legislative body at that time, not doing what happened throughout the nation where other legislative bodies just voted it in. And the governor signed it into law, the different governors. We didn't have that. We had a battle going on with our governor not want to go even have this holiday and even rescinding it and doing all these different measures that went forward. And now, finally in Arizona, we are able to say that our state legislative branches are honoring the Martin Luther King holiday for the first time this year, both House and Senate chambers honored the Martin Luther King holiday.

José Cárdenas:
Well, as the Senator noted, we actually had a holiday but it was by executive order, an order that Governor Meacham rescinded as his first act in office. Representative Campbell, what does that say about race relations at that time?

Cloves Campbell Jr:
Well at that time, it said that there was a lot of work to be done and it was poetic justice that right after Governor Meacham rescinded that holiday that my father, who was then on the board of directors for the National Newspapers Publishers Association, which is the Black press of America, actually initiated the first boycott of any hotel in Arizona. That actually initiated the process of losing money for Arizona's tourism departments so we could start the holiday going.

José Cárdenas:
And did that process, Senator, also represent a shift in power, a development of power in the African American community both economic and political?

Leah Landrum Taylor:
I think that it had a profound impact in that direction. Because when we think about a lot of people have a tendency to take a look and say, well, the numbers are really small as it relates to African American population here in Arizona. The numbers are starting to grow. In general our population is growing all over the place. People want to move here to Arizona; it's a fabulous place. So now the numbers, of course, African Americans are starting to increase. But then, at that time I think it made a profound effect because we were at about 3 percent of the population. And at that particular time to have more individuals, not just African Americans but other individuals and other groups saying, enough was enough with this type of stigma here in Arizona coming forward, yes, it had a profound impact politically as well as economically. Because to have something as large as say the Super Bowl say, we're not coming to Arizona because you guys would not honor the fact of what the rest of the nation is doing and having a Martin Luther King holiday, that was something that had a huge impact.

José Cárdenas:
Now, I think people would be surprised to learn that legislature, itself, even the passed holiday until recently didn't take that day off. When you were in the House of Representatives you changed that. How did you do that?

Leah Landrum Taylor:
Actually it was a little battle along the way with how to get the holiday here. And to be able to have that honored. And it had to go through a motion on the floor. It was a lot of action that took place with that. And we were able, finally, to get the motion passed. And then after that, at that point the speaker, Jim Weiers, said let's go ahead and now have it as a holiday the next year. And then this year it was just, let's have it as a holiday. One of the things that was quite uncomfortable for a lot of individuals, serving in both the House and the Senate, was the fact that the Senate didn't honor this as a holiday, even though the House was off now. In honoring the holiday and celebrating the achievements of Martin Luther king and the Civil Rights Movement, the Senate was still doing business with the Chamber and House closed down.

José Cárdenas:
Until you got to the Senate.

Leah Landrum Taylor:
Finally -- I had a little checklist of things when I went over to the Senate as far as what was I going to do and at the top of the checklist was to talk about the Martin Luther King Holiday and having that holiday off. I met with the current sitting president bee and talked about the necessity of having this and in less than a five minute conversation he agreed, let's go ahead and do it. It's high time and we will honor that as a holiday and then postpone those committees that were meeting on that Monday and see if they'd be willing to meet on that Friday. Because traditionally in the House and Senate, holidays are not celebrated throughout the 100 days. So that was one of my -- the calm, I guess, before the storm when I realized, "Okay, there's no other holidays being celebrated. We never celebrated any other holiday." But we needed to acknowledge the Martin Luther King holiday throughout my tenure. That in fact did happen.

José Cárdenas:
Representative Campbell, last question to you. We have about 30 seconds left. How would you characterize the representation of African Americans not only in politics but in Arizona today?

Cloves Campbell Jr:
We've gone through a process where 40 years ago there were two African Americans in the legislature. 40 years now later there are still two African Americans, one in the House and one in the Senate. In some instances we have made a lot of gains. We've got city council people, we've had vice mayors, Council Michael Johnson, Cody Williams, Calvin Goode and Art Hamilton did a lot of things. We have a lot to go as far as after can Americans politics are concerned. Education, environmental justice, economic justice that we need to get a stronghold on and understand the process of making these things work in the community.

José Cárdenas:
Thank you both for joining us on "Horizon." We look forward to having you both back again.

Merry Jane Lucero:
We continue our series honoring Black History Month with the extraordinary tale of Elizabeth Hudson Smith, an African American Arizona woman who owned several properties in Wickenburg in the early 1900's but also faced the heavy hand of discrimination. Plus we look at women involved in politics and public service, Tuesday on "Horizon."

José Cárdenas:
And that's the Monday edition of "Horizon." Thanks for joining us. Have a good evening.
In this segment:
David Lujan.:State Representative ;Flora Jessop:Escaped from Colorado City several years ago;
SPOTLIGHT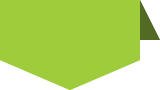 STAY in touch
with
azpbs.
org
!
Subscribe to Arizona PBS Newsletters: