Tom Hines, program manager for APS residential programs, will tell us what APS is doing to conserve energy.
Transcript:
Ted Simons:
Tonight on "Horizon," fall out continues between the battle between "New Times" and Maricopa County officials. Our new "Horizon" series will focus on Arizona's immigration strategy, in terms of employer sanctions, and what one company is doing to help make our lives more sustainable. That's all next on "Horizon."

Announcer:
"Horizon" is made possible by contributions from the friends of eight, members of your Arizona PBS station. Thank you.

Ted Simons:
Good evening and thanks for joining us tonight on "Horizon." I'm Ted Simons. Saying mistakes were made, Maricopa County Attorney Andrew Thomas, on Friday, dropped a grand jury investigation of the Phoenix "New Times" but the story is far from over. The "Arizona Republic" and KPNX television filed a motion to unseal the transcripts and other documents related to the case. Here to talk about the request is David Bodney, a media law attorney with Steptoe and Johnson, which represents the "Arizona Republic" and KPNX. David, good to see you again. Welcome to "Horizon."
This motion, now, what is it that you are looking for? What kind of response have you gotten?

David Bodney:
We've asked to unseal transcripts, motion papers. The subpoenas themselves that have been issued in connection with this grand jury proceeding.

Ted Simons:
And, response so far?

David Bodney:
We've received nothing in writing. I've read that the county attorney is supporting this request by the "Arizona republic" and by Channel 12. I've also heard that it won't be opposed by some of the targets of the investigation. That's all good news.

Ted Simons:
This story has been a national story and people are still talking about it and will for quite sometime. Your reaction, when you first heard about all this and even now,
I mean, the thing still simmers. Your reaction to this whole thing?

David Bodney:
Just tremendous overkill by the special prosecutor. It was shocking to see that so much time and public resources were invested in an investigation such as this. And that they would take the extraordinary step of arresting persons. Mike Lacey, Jim Larkin, for publishing what they ran in connection with. It seemed just unprecedented.

Ted Simons:
It seemed that way and, boy, the response has really been something and yet we wouldn't have even known about this had the "New Times" gone ahead and released details of the subpoena.

David Bodney:
Yeah. They took a tremendous risk. They paid a price for taking that risk. But they brought attention to the greater risk that anyone who reads that newspaper, through the internet, faces potentially through this grand jury subpoena. And what's unsettling is that we don't know at this point what happened. We know what "New Times" has told us. We know what the county attorney said at his press conference. We know what Mr. Wilenchik, the special prosecutor has said about it. The time has come for the court in the interests of justice to release these transcripts, the subpoenas themselves, the records that have been filed and let the public determine what exactly was going on here. And see if we can't take steps to make sure that this kind of thing doesn't happen again.

Ted Simons:
And the fact, again that we know about this kind of thing by way of releasing, you know, supposedly secret material. What does that say about the grand jury process and how you as a media attorney look at that process?

David Bodney:
The grand jury process is historically a secret one. But none of the reasons for secrecy applies in this case anymore. There's not a risk of flight. There's not a risk in connection with people coming forward and testifying. None of the traditional risks that justify secrecy applies anymore in this case. The targets themselves have spoken. The prosecutor, himself, has said the investigation is over and my special prosecutor has been dismissed. These are all thoroughly unprecedented uses of the grand jury process. And it has taken on such a strange contour that by bringing in a little bit of sunlight and figuring out just exactly what happened, we, the public, have a much better chance of making sure that these kinds of abuses don't reoccur.

Ted Simons:
Do you think the public, though, latched onto this and the outcry was so strong? Not so much the subpoena said let's go ahead and find out what reporters had gathered, let's find reporter information, notes, correspondents, those sorts of things but that the subpoena was apparently asking for information on who visited the web site?

David Bodney:
I think that's right. I think this case took on the dimension it has because of the scope, the unprecedented scope of this grand jury subpoena duces tecum. It wanted to find out about the reading habits of folks who visited this particular web site. That's a positively chilling step if, in fact, it was taken. Why was it taken? What justified it? What possible rationale exists for digging so deeply into the reading habits of the viewers of this web site? That's -- it's -- it's inconceivable really and yet there it is. And "New Times" brought that out for folks to see, but one thing about court records is they're inherently reliable. They have credibility. And so the Republic and Channel 12 have asked to see those court records as completely as possible. And as promptly as possible. So that we can inspect them and make an informed judgment about just what exactly happened here.

Ted Simons:
Special prosecutor, though, said he want the information as to who was going on this web site, where they were before, those sorts of things to find out if there was an imminent threat against Sheriff Arpaio. The only way to find out is to see where people were going before and after.

David Bodney:
I suppose so. The statute that was being considered is one that makes it a crime being disclose, knowingly, over the worldwide web, the home address of a law enforcement officer. They must show a serious risk of -- a serious imminent risk to the safety of that officer. It's just hard to imagine how one proves one's case by a dragnet as broad as this. And why it's taken so long to get to the bottom of that. I mean, the -- the odor that sort of percolates to the top of all of this is one of retribution, of revenge. If that's -- is that what happened here? I mean, I think the people have a right to find out.

Ted Simons:
Are you surprised by the reaction to this story?

David Bodney:
I'm surprised by this story in virtually every way and I am heartened that so many people have recognized, without missing a beat, the risk to our basic freedoms. If information like this can be subpoenaed by a special prosecutor in a case like this, um, it's deeper than any of the particular parties involved. It really is about a threat to some of the rights that we, as Americans, hold most dear. And everywhere I've gone, people have called out and said, you know, this was wrong. And I'm heartened by that response.

Ted Simons:
David Bodney, media law attorney, thank you for joining us on "Horizon."

David Bodney:
My pleasure.

Ted Simons:

All right. Tonight we begin a four-part series looking at Arizona's immigration strategy. We'll examine the state's new and controversial employer sanctions law which will go into effect at the first of the year. Tonight we'll see how effective enforcement has been to this point. Here's a quick look at the immigration law passed in 1986.

Larry Lemmons:
The 1986 immigration reform and control act primarily did two things; it provided amnesty for over 2.5 million unauthorized aliens, including those that entered the country prior to 1982 and agriculture laborers who had worked in the country for at least six months. It also established penalties for employers who knowingly hire illegal aliens. After November 1986, for a first violation, employers were fined up to $2,000 for each unauthorized alien. For a second violation, up to $5,000. And for more violations, an employer could be fined up to $20,000. There were criminal penalties for employers exhibiting a pattern of violation. Employers could face up to $3,000 in fines or prison term up to six months or both. Over the years, those fines haves increased. Current penalties range from $250 to $10,000 per violation. After 1986, all perspective employees, citizens and non-citizens, were required to complete a form I-9 that asked for citizenship documentation. Employers would be required to check the documents. They would need to keep the forms for a specified period of time. And they would need to present the I-9's upon request to an immigration and naturalization service or department of labor officer. The new law contained an antidiscrimination provision that prohibits employers from discriminating against people because the employer thought the employee was not a U.S. citizen. Some politicians say the amnesty caused more to cross the border. Some in business say the demand for low-skilled labor has been consistently rising. Employers don't see themselves as law enforcement. They weren't required to identify the documents that could have been counterfeit. Furthermore, because of the antidiscrimination proviso, which could bring fines, employers weren't eager to confront suspected employees.

Tom Donohue:
One of the problems that the government had was passing laws and not enforcing them. We have a much more serious demographic problem. I mean that, in simple words, we need much more workers.

Ted Simons:
Joining us now to talk about the role Immigration and Customs Enforcement played in the enforcement of employer sanctions is the special agent in charge of ICE operations in Arizona, Alonzo Pena. Thank you for joining us.

Alonzo Pena:
Thank you for having me. Appreciate it.

Ted Simons:
The difference between enforcement up til now and what you're going to see with this new employer sanction law, from an operational standpoint from where you sit, what are your concerns?

Alonzo Pena:
I think the biggest difference is under the old INS before they created ICE, the focus on employer work site enforcement cases was basically administrative fines, trying to get companies to come into compliance. We've seen that wasn't successful. That has not -- many companies just looked at that as part of their bottom line as the cost of doing business. What we're seeing now and focused more is going after these companies criminally and we do that with the hope that these companies will just practice due diligence and will police themselves. It's not about trying to put companies out of business. It's just trying to make them understand it's against the law to hire people that aren't documented to work in the United States. And going after them criminally seems to send that message louder than administrative fines.

Ted Simons:
And, working alongside local law enforcement, how's that working?

Alonzo Pena:
It's tremendously important to any of the -- dealing with the
whole immigration problem, illegal immigration problem, is to have cooperation from our state and local partners. They're normally the first ones to get a call. Reports usually come to them. So it's very important for us and here in Arizona, it's going to be even greater, because the state has passed its own employer sanctions law. It's going after the business licenses. And the element of proof for that is very similar, identical, basically to the federal law, the criminal laws that we go after and that's knowingly or intentionally hiring undocumented employers.

Ted Simons:
You mentioned someone makes a call, somewhere along those lines; take us through maybe a typical case. Is that the first information comes in and someone saying, I think there might be illegal employees here? How's that work?

Alonzo Pena:
One of the things we initially look at is the calls. We want there to be specific information. We don't want that someone suspects because someone is speaking a certain language or they look... We want there to be someone more tangible than that. We're looking at a lot of companies that have known this has taken place and people from the inside of the companies that know this practice takes place, or employees themselves that have worked and been abused in these companies to bring information forward to us. We want there to be something just -- enough information that we believe it's a valid complaint that there is knowingly and intentionally hiring undocumented aliens at these business sites.

Ted Simons:
You want that kind of information? But how viable is it? How often do you get that kind of information?

Alonzo Pena:
Well, we do get that information. And we do -- and we have currently over 16 active cases, federally, that we're working under the work site enforcement here in the state of Arizona. Major investigations. These are prioritized. Again, we get numerous calls, but we have to prioritize with the resources that we have to go after the most egregious, go after the companies that pose the national threat to security. The critical infrastructure. We get the calls. We do want that kind of information.

Ted Simons:
How has 9/11 changed what you're doing right now?

Alonzo Pena:
I think 9/11 brought a lot more attention to how important it is for us to protect our borders. The attack, the attackers that perpetrated the attacks in New York, pentagon and Pennsylvania, they were foreign nationals, so it became very clear that we have to do a very good job of knowing who is coming into our country and why they're coming into the country.

Ted Simons:
Ok. In terms of funding, what are you getting right now? How much would you like to see?

Alonzo Pena:
Well, we're -- we just got -- I'm really pleased to say we're being increased, my staff in here of special agents, is going to be increased by 10 special agents. That's a whole group of investigators. The Department of Detention Removals which is -- I do not supervise but it's part of ICE. They receive additional resources. Arizona is one of the places in the United States that's getting additional resources that the time to combat this thing. As you mentioned earlier, our partnerships. We have partnerships with state and local agencies with we're cross-designating them and providing them immigration training where they can help and enforce the immigration law and be helped with the training that they have seen by ICE.

Ted Simons:
You mentioned earlier, what 16 active investigations right now against the most egregious companies, as you see it increased funding, increased agents, better cross training and working alongside local law enforcement. Do you think that number will increase?

Alonzo Pena:
I would expect that when we start make something of these-- when these cases start coming to -- start making some of these -- when these cases start coming to fruition, I hope they see there'll be significant fines. We're going after the employers. We hope we send a message with these cases that this is not the way to do business in the state of Arizona and that message goes out across the country.

Ted Simons:
Why do you think that message didn't go out under preexisting laws?

Alonzo Pena:
Because, again, it was administrative fines. Companies just looked at if they can get cheap labor. At the end of the day, they paid a fine and made a profit. It was part of their bottom line.

Ted Simons:
Do you think the debate regarding illegal immigration right now especially-- let's keep it here in Arizona. Obviously a national debate, but let's focus here on this state. The emotional nature of it. How do you get by that emotion? The yelling and screaming and taking of sides and do your job?

Alonzo Pena:
It's extremely difficult because it is such a controversial issue, because you're dealing with human beings on both aspects of this problem. It's just trying to, our message is this: we want to do what we can to reduce the violence and keep it from growing and dismantle the organizations bringing it here to Arizona. That's our message and that's our mission. Improve public safety by going after the element that brings violence and abuses these people. We just stay focused on that here.

Ted Simons:
Last question here. We're making you king of the world. Here at "horizon," we're naming you King Alonzo. You get anything you want on this issue. What would be the thing that you would most want to see that would make for less controversy, less emotion, vitriol when it comes to immigration, here in Arizona?

Alonzo Pena:
I think a greater understanding that a majority of the people are coming here to better their economic situation. Those countries need to improve their situation. It's not just a U.S. problem. It's not a problem here that we have to deal with. We need to have our partners, south of the border, working to help improve their economies so that these people don't come over here and aren't as desperate as they are. What happens is this desperation; the need of the people to come here collides with the greed of people here willing to exploit that. That's what we're seeing here in Arizona. It's kind of a perfect storm coming together and some of the by-product is some of the violence we're seeing. We want to reduce that.

Ted Simons:
Thank you for joining us, Alonzo. Arizona State University unveiled a new institute in conjunction with a prestigious Chinese university today. The ASU-Sichuan University joint Confucius Institute will be located at the Tempe campus of ASU. The Confucius Institute will be a sustainable in-depth source of knowledge about China for Arizona citizens. It'll be committed to introducing Chinese language and culture studies to elementary and high schools as well as to the general public. ASU President Michael Crow made its opening comments about its unveiling today.

Michael Crow:
The government of the People's Republic has been engaging and helpful to us, on a number of fronts, as we learn to work together. Some of you may recall that vice minister Woo Chee Dee is an honorary degree recipient of ASU. She's done a fantastic job helping to build our relationship with various institutions, but most notably with Sichuan University. Our relationship there is one of a desire to engage in a meaningful and intellectual relationship and cross cultural relationship, but also a relationship of equals. A relationship of institutions that both have a desire to move forward to the future in new and dynamic ways, learning from each other. And so it's on that basis and on that premise that today is one of several steps, one of several things, one of several environments where we're learning to work together and enhance our relationship together. So it really is an important step for us.

Ted Simons:
Like many companies, APS is making strides to help consumers conserve energy, thereby helping to make our lives more sustainable. Here tonight to talk about some of the things APS is doing, Tom Hines, the program manager for APS Residential Programs. Tom, good to have you here. Welcome to "Horizon."

Tom Hines:
Great to be here.

Ted Simons:
Let's talk about some of these programs here. I know you're more residential than commercial. Go ahead and talk to us about the programs.

Tom Hines:
That's right, Ted. Thanks. I do manage the residential programs. What we really have is an opportunity for every single APS customer to be able to help manage their energy bills, save energy, help the environment in the process with a whole range of different programs that we have for both residential and commercial customers.

Ted Simons:
Do you think folks are paying attention? I mean, increasingly so?

Tom Hines:
Absolutely folks are. One of the great examples of that is with actually one of our programs that we have is our compact fluorescent light bulb program. I actually brought one of them here with me.

Ted Simons:
I love a prop, I love the prop.

Tom Hines:
Everybody has seen these in their stores recently. What we've seen here in Arizona is that since we've been doing the program for two years, 3.5 million of these bulbs were sold to Arizona customers. To put that into perspective, that's $100 million in energy savings for Arizona customers, for APS customers. The bulbs use one quarter of energy that an incandescent bull will be use to produce the same amount of light.

Ted Simons:
We were talk before the show there's a "New Yorker" article that I read is that the night sky these days is nothing like the night sky that people centuries ago and even decades ago saw because of light. People don't think of light pollution as something to be worried about but in terms of sustainability, you're talking quality of life there, aren't you?

Tom Hines:
Absolutely. Here in Arizona, as you know, we have a lot of observatories. So those night sky cities, Flagstaff being one of them, Tucson being another, you're seeing that becoming more and more of a concern. One of the things that highlights is we're using more lighting. And, because we're using more lighting, we have more of an opportunity to save on the energy consumption. And, so, an opportunity like the compact fluorescent lamp. We've saved $100 million in customers' energy costs. We saved over one billion pounds of greenhouse gas emissions just from the light bulbs.

Ted Simons:
The light bulbs, if we go to the newer developments on the outer edge of town, are we going to see those light bulbs instead of what we're used to seeing?

Tom Hines:
You'll see them in Arizona homes across the state whether it's existing homes -- because this is something -- the way we've worked the program, we're in over 400 different retail stores in Arizona. We actually offer the bulb at a discount right there on the shelf. You don't need a coupon. You don't need a rebate so when you go Home Depot, Lowes, Ace, True Value, Costco, all the places where lighting is sold and
you'll notice the bulbs are $1 or less, that's because APS is working with the manufacturers to discount those.

Ted Simons:
Are there rebate programs that are in place that are residential -- someone interested in their home trying to do, as best they can as far as being green is concerned, are there rebate programs in place?

Tom Hines:
Yes, they are. We're responding to customers who are more and more interested in this. We put together programs called "Green Choice." These are choices customers can make in terms of rates. We have a green rate; customers can choose to opt for a green rate, so that's a green rate they can choose. We have rebates that are available for typical residential customers, whether you want to buy a new air-conditioner and you're looking to buy the most efficient air-conditioner on the market, we have a rebate that could help you get there and help afford the cost of that. We have rebates for someone if you're buying a new home. We actually rebate to the builder so the builder is building a more efficient home, on average 20% more efficient than the average home. And, um, and so those rebates are able to help that builder, those customers and in some cases schools, business customers. We have a program called "Solutions for Business," that is all about rebates for business customers and incentives they can take advantage of.

Ted Simons:
All right, Tom, thank you for joining us here on "Horizon."

Tom Hines:
Thank you very much, Ted.

Merry Lucero:
We continue our series on Arizona's employer sanctions law with a look at its possible economic impacts. We also profile a business that's facing the loss of employees due to the law. Plus, a conversation with feminist icon Gloria Steinem who talks about feminism for the 21st century. Those stories Tuesday on "Horizon."

Ted Simons:
Wednesday, we'll look at a lawsuit challenging the constitutionality of Arizona's employer sanctions law. Thursday, we'll examine the verification system that's used under the law and Friday, join us for the "Journalist Roundtable." That's it for now. Ted Simons here. You have a great evening.

In this segment:
David Bodney:Media law attorney, Steptoe and Johnson, which represents the "Arizona Republic" and KPNX;Alonzo Pena:Special Agent in charge of ICE operations, Arizona;Tom Hines:Program Manager, APS Residential Programs;
SPOTLIGHT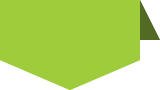 STAY in touch
with
azpbs.
org
!
Subscribe to Arizona PBS Newsletters: