You think you know Joe Garagiola, Sr.? Well, you don't know everything. Join HORIZON host Ted Simons as he interviews the famous baseball player, announcer and television host from a unique Arizona perspective.
Transcript:
Ted Simons
>>> Coming up a special edition of "Horizon." An interview with baseball great Joe Garagiola. He needs little in the way of introduction, but here's a short one, anyway. Best-selling author, fast friend to just about every charity in town. More on Joe Garagiola, next on "Horizon."

Ted Simons
>>> Welcome to "Horizon," I'm Ted Simons. I recently had a chance to spend time with Joe Garagiola, to learn more about a man that everyone seems to know.

Ted Simons
>> Joe Garagiola, welcome to "Horizon."

Joe Garagiola

>> I'm glad to be here, beautiful day in Arizona, ballpark perfect.

Ted Simons
>> Perfect for us to have you, as well. A lot of people know Joe Garagiola. They think of you and think of Arizona especially. But like most folks, you weren't born here, you came here. When did you get to Arizona, to the Valley, and why did you come here?

Joe Garagiola
>> Well, I can answer why, rather than when, because I'm terrible on dates. My wife says we've been here like 27 years. In fact, I was commuting from here back to the "Today" show when I went back for the second time. I'd come home on Friday and go back to New York on Mondays. Why did I come here? We were -- the "Today" show is a great show. It was my education, Ted, because I didn't have the privilege of college. But you know, people say, you get used to it. Baloney. You don't get used to getting up at 3:00 in the morning. It's an abnormal life. Your wife has to take care of the kids, you go to bed at 8:00, 8:30, you hear daddy's trying to sleep, shhh. So we did it. Finally one day I said, what if I told you, my wife the 58 years, I want to get that in, best catch ever made -- what would you think if I said I'm leaving the "Today" show?

Joe Garagiola
>> She said I'd be the happiest woman in the world. I told them, it was just uproar, why. And we thought about San Diego as our first stop because I could have gone anywhere. I said, how about Arizona? We came out here, but my wife said, we're not going out there in January, December, and February, when the weather's so beautiful. We're going out in July and August.

Joe Garagiola
>> I said, okay. We came out in July and August, and everything went wrong. I was doing game of the week, it was 115 I think, the air-conditioning broke down and I had to go to Montreal to do the game. I said to my wife, what do you think?

Joe Garagila
>> She says, I'll die here, I can't take the heat. We looked for a house two days and couldn't find anything, ready to go to San Diego when we found a house on Arroyo Verde. It wasn't so much the house, small house, because we were going to test it. It was the people, the neighborhood. In fact, we still have friends that we met when we first got here. And the people, it wasn't a case of, oh, he's on television, they were just general win people, transplants like we were. I'll never knock New York, bus there's such a difference. I always tell people, when people say how are you, they wait for the answer. You say what time is it? In Arizona they say, what do I look like, big benefit? That kind of thing. So it was the people, that's what made us.

Ted Simons
>> Is that what keeps you in Arizona? Again, you could live anywhere, Florida, California, New York, anywhere, you stay here. And Arizona, the Valley's got some problems and we're trying to work those out all the time. You stay here. Why?

Joe Garagiola
>> I stay here because the people -- I'm a people guy. I stop to talk to anybody, anything. If you weren't here, I'll be talking to that trash can. It wouldn't answer me, but what's the difference? It's the people. Nobody's auditioning in Arizona. Seems like everybody worked hard, got their money, and they just want to live out the rest of the time the Lord gives you in a place they like. You know, I have to laugh times, you go to -- it's funny. I did a book-signing and this guy walks up to me and says, you're Joe? You're really Joe, right? So I had this stack of books. See that picture? See this face? Same one. Then I asked him, here comes the kicker: why are you so excited to meet me? He said, man, I thought you were dead.

Ted Simons
>> Is Arizona -- when you first got out here and the people were a certain way, and obviously you connected. Is it still like that? Arizona has changed so much over the years, the Valley especially. Have we lost a little bit of that?

Joe Garagiola
>> I don't think you've lost it. There's more people, and you're going to find knockers, come on. The sun comes up, why is it coming up now? But for the most part, I find the people -- I go in Safeway for crying out loud, and people are shopping and I'll say to something, I can't find this. They don't even know me, which is fine. Some of them do, and I said, wait a minute, you tell your husband after you tell me where the ketchup is, that kind of thing. Arizona still has that. If I had to use one word, it's a people state. They care about each other. That's what life is all about, if I can get a little bit philosophical. We have to keep each other warm. You have to help me. Down on the reservation with my kids, we have a prayer, I got out a guidepost, it's pretty simple. Teach me, lord, to know that every day down every street there's a chance for me to be God's hands and feet. In Arizona, I find a lot of people. This is a very charitable town. In fact, I kid about it. I've never seen a town with so much charitable banquets. I tell people, if you've got a rotten cause, I'm coming, man.

Ted Simons
>> The good things about Arizona, obviously the people. We love it here, why that's why we all stay here. But there are areas for improvement. If you were king of the state, what would you want to see in Arizona as far as improvements?

Joe Garagiola
>> I'd like to see better live forgot people who are just having a bad time of it. I wish they could work out the border problem, so-so do the politicians. It's not as simple, o he's illegal. I hate that word illegal. My mother was an immigrant. My father was an immigrant. They couldn't speak English, and neither could Yogi's mother or father. We lived where we all spoke Italian growing up at kids. When I went to public school, I thought the other kids talked funny. I couldn't understand them. My mother would have to go downtown once a year to be fingerprinted as an immigrant, alien, whatever you want to call it. Let's work something out. My mother didn't come across with my father. She waited some nine years for my father to send back enough money. I see that happening. I just wish that the guys who are looking for an agenda and get on that platform, would you stop all that rhetoric and sit down and really work it out.

Ted Simons
>> I want to talk about your professional past, baseball and broadcasting.

Joe Garagiola
>> Okay.

Ted Simons
>> Let's start with baseball.

Joe Garagiola
>> Okay.

Ted Simons
>> I think we're all familiar, you and Yogi, St Louis, grew up together and made the major league. There's a point when they know they're really good at something. Not just good but major league good. When did you know?

Joe Garagiola
>> Well, it took me a while, because, like I kid about it, I say, when you get to the major leagues, you probably, all high school, all-city, maybe all-state. I wasn't the best player on my block because Yogi lived across the street. Yogi was always first, and I was always second. As kids, one team would come to pick us up and play against adults. Then when I went to the ballpark to work out, Mr. Ricky sent me down to Springfield in 1941. And the paper, I still have the clipping, it's funny. He sent me there to hide me. And I'm saying, ain't that funny? I knew five managers that had hidden me. I was 15 years old, you can sign then in high school. But I knew -- I say it always on a broadcast. My dream was to be a major league player. The first step, number one, is I think I can make it. Number two, you get an organized baseball, and say, I hope I can make it. But you've got to get to that third level, I know I can make it. When did I know? I didn't really realize what I was doing at age 20 in the World Series. This ring is symbolic of that. But I was in a World Series. But there was so much going on, I had just gotten out of the Army. I joined the Cardinals, my home town team. All these guys were heroes. Ted Williams, the first time he came up to bat, Ted, I was in awe. I was looking at him like this. I didn't know whether to get an autograph or what. That's the way it was. I knew that I had played in the World Series over the winter. But I wasn't ready. That's why I hope people are patient with young Upton. He's 20 years old. He hasn't played that much. He's got great ability. But you have to learn, when you first come to the big leagues, pitchers want to find out if you can hit the fast ball. I think he's shown he can hit the fast ball. You have to adjust, so --

Ted Simons
>> Okay. You knew relatively young that you were very good. And then as you progressed, you knew you were major league good and you stayed for --

Joe Garagiola
>> Nine years.

Ted Simons
>> Looking back on your career, what do you wish you were better at?
Joe Garagiola
>> Well, not getting hurt, for one thing. 1950 was the year that I wish I could have played out, because that's the year I got hurt. It was on June 1st. We had just finish add double-header in Pittsburgh and I was really hot. I was hitting and you can look it up, I was sitting something like .356. I have a clipping where there was not that many at-bats but I was leading the league. We had just finished a double-header. I got three hits the first game and then pinch-hit a three-run homer. I never played against left-hand pitching. I did in the minor leagues and that gets me. You get to the big leagues and say, you can't hit left-hand pitchers. I'm sitting in the meeting, very relaxed, and our manager, I knew dell rice was going catch a right-hand hitter. He said, I'm going to let the kid catch. Roe was pitching, a left-hander. First time at bat, first and second, rainy night, Jackie Robinson was playing first base, and I had the bunt sign. The Dodgers had a play that they would left the guy on second go to third, the first baseman fields the ball quickly, and I didn't have great speed. And I bunted down the third baseline like I was supposed to, which is kind of foreign territory for some of the guys today. I saw him get the ball and throw it to second. I was running at hard as I could. As I got to the bag, Jackie kind of slipped because of the rain, and he was stretched out. He reached for the ball and his legs kicked up. I tried to step in between them, because people say, he tripped you on purpose and all that garbage that I hear. It's not true. When you're running, you don't know he's black, white, polka dot. You can try this at home, your legs go up when you stretch out. He clipped me here and I landed on my shoulder. I had two broken rips, a shoulder separation, which is really bothering me now, and I was out most of the year. But it also turned out to be a turning point, because the doctor who operated on me put a pin in there. In fact, I could get the ball game when I had the pin in there. He said he came in and he was not a baseball fan. He said, do you throw with that arm, son? I said no, sir. He says, you're lucky, if it was your throwing arm, you'll never play again. That's when I started to look. What would I do?

Ted Simons
>> Did you think at the time, I wouldn't mind doing broadcasting, play-by-play. Did you have to be close to the game?

Joe Garagiola
>> I always said with a wonderful man named Gabby Street who worked with Harry Carey. We traveled on the train and he was a great story-teller. He would talk to me and I loved it. More than once he had say, Jody, you could do what I'm doing. Just got to clean it up a little bit. And so I started to think. I started to get advice. And then I was doing the banquets because my training was doing Kiwanis, optimists, service clubs, blue and gold banquets. You're not going to be afraid of anything. Forget the microphone scare. Those kids' attention span is like 10 seconds at the most. Anyhow, I started. Al Fleischman was the one who told me, when you hear something you think is interesting, write it down. Then you can use that. I thought, yeah, that's a great idea. Then when I got the job, they were ready to fire me, because I was, with a high-pitched voice, hi, everybody. He made me go to a voice teacher to pitch my voice down. I can still remember sitting in the basement, and if my chest viabilitied I was doing it right. Anyhow, he said that people will be more interested in what you say than how you say it, and you're buying time. So the moral of that story, and the point of it is, you need somebody who believes in you, and you need the opportunity. I was lucky to have both.




Ted Simons
>>Then your opportunity takes you to network television, "Today" show at the time was about as big as broadcasting got. In terms of pressure, compare that to playing baseball.

Joe Garagiola
>> Well, baseball you don't have a time limit. I mean, that's the great beauty of baseball. Basketball, you can run out the clock, football you can kneel down, baseball you've got to throw the ball. Television, as you well know, sometimes -- like you're prepared for this interview, but you're going to have to edit it, which is okay. If it was live, -- I learned the discipline of the clock. I didn't know anything about it. I knew I had to get to the juggler right away. I didn't have a chance to say, how you feeling, how it going? I had to say, Ted, on page 55 of your book you said Joe Garagiola is a creep. Why? It taught me, on particular shows, clean out the garbage and go right for it.

Ted Simons
>> Interesting. Favorite interview from the "Today" show.

Joe Garagiola
>> Of all the part time I interviewed, the astronauts. I was in complete awe of the astronauts because I remember I said to Neil Armstrong, you know, I think a lot of people would ask me that question. If you were in your backyard and look up and see the moon, can you believe you walked on it? He says, yeah. I says, how could you be assure? He said, I know. They not other question was, to me, it's a decent question. What if that space ship wouldn't start? What would you do? He said, it would start. But what if it wouldn't? Well, Houston would help us. What if you can't get through? Confidence. Boy, those guys exuded confidence. All of them, one of the treasured pieces of memorabilia I have, I did this splash-down party for them. They gave me a picture autographed by Neil Armstrong, Michael Collins and Buzz Aldren with a stamp on it, first-day cancellation.

Ted Simons
>>That's the best. What was the interview that you look back on and go, that just -- that was the worst, that had to be the worst.

Joe Garagiola
>> Well, the one that got me in the most trouble -- is that what you mean?

Ted Simons
>> Not necessarily. Just a real pill to deal with.

Joe Garagiola
>> Well, it was. I was the Archie Bunker of the "Today" show. It didn't matter they were Catholic, Lutheran, whatever, I got the interview. You tossed up the tough balls, you wrap it up, that's what we did. I got this fellow from the Knights of Columbus on there. Even know, I automatically get closer to you. I can't sit there and say, hmmm, so my first question to him -- he was like sitting here and the camera out there. I said to him, I'm Catholic, why should I join the Knights of Columbus? He turns his head and starts talking. I can't figure out what he's saying. You know, what is that all about? That's not answering my question. So the second question was another real tough question, like what do the Knights of Columbus do. He could have gone for a 30-second commercial. He turns his head and starts talking. I can't understand him. Now I'm getting a little bit upset. I looked around like this, and he had a speech. So I reached around, grabbed the speech on camera. And I grabbed it and said, I think his name was Mcdevitt. Let's you and me talk. I said, the Knights of Columbus had to do more than give out baskets at Christmas time. Right now there's a as a matter of fact bishops in Rome, and you're talking about Christmas baskets? And I'm really getting excited? And the producer comes out, holding up a sign, commercial. I thought, oh, man, this is big. They must have invaded Nebraska or something. Hold your answer and we'll be back in a minute. The producer comes up and says, what did you just say? Well, he's reading a speech. I don't know what I'm going to ask him and he's got a speech. What did you call the pope? I didn't call him anything, I don't even know him, he don't come around my neighborhood. He said the switchboard is lit up. If you say synod of Bishops fast at 7:00 in the morning, it doesn't sound like that. It was the worst day I had in television. Next day, my pastor from church came, a great lawyer, he's the one trying to keep people who divorce from being excommunicated. He says, you know, some people morally, spiritually, physically cannot live together. I introduced him as my old pastor. It's 7:00 in the morning, O.S.U. pastor doesn't sound like old pastor. That was the worst week I ever had in television. And now I'm watching, and these guys say anything.

Ted Simons
>> They probably want to you say stuff like that. We've talked about Arizona, why you're here, why you stay, and your career, baseball, broadcasting. You're a happy guy. He seem like an up guy. You always seem like you're raring to go and looking on the bright side. Obviously baseball helps a little bit. What makes Joe Garagiola happy? People see someone who's up, charged and ready for life. What gets you up in the morning and what keeps you happy at night?

Joe Garagiola
>> Well, you know, I guess I live by it. What's the sense of me telling you how bad I feel? Number one, most people are glad that you feel bad, and the other people don't really care. Screw them all, be happy about it. Screw them up. People are saying this, that, the other thing. First of all, I'm 82 years old. So I have really been blessed. That's a long time. My father only lived to 72, my mother a little longer than that. So every day, it's a beautiful day. I can't look and say, my legs hurt. And my legs hurt. Every finger's been broken on this hand. I've got arthritis. Look on the book cover. This finger, I look like E.T., go home. They're all crooked. I don't dwell on it. And then you've got to be surrounded. My kids have never given me -- our kids -- one day's worth of worry. Audrey, my wife, I love her so much because she is so solid. She doesn't want to be here, doesn't want to be in the spotlight and all that. I said, come on, people want to know you. She says, no. She's my support. She's the one that I cry on her shoulder, she's the one I lean on and I've been blessed. 58 years we're married. You know what? She was a pioneer, because in our neighborhood, you had to marry an Italian girl. O marry my Rosy, she's got a big trunk, she goes to church on Sunday. What does she do on Friday? I have great support, but my Gina is the youngest. She writes for Guidepost and sees things really the upside. I don't know how to answer that question. But I'll tell you, if I had a choice between smiling and growling, I'll take the smile.

Ted Simons
>> Joe, thank you so much for joining us.

Joe Garagiola
>> I'm glad. I just talk too much, though. I get excited. Thank you.

Ted Simons
>> Thanks again to Joe Garagiola, and thank you for joining us on this special edition of "Horizon." I'm Ted Simons.
In this segment:
Joe Garagiola, Sr.:Baeballplayer, announcer, television host
Also in this episode:
SPOTLIGHT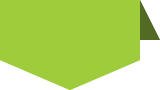 STAY in touch
with
azpbs.
org
!
Subscribe to Arizona PBS Newsletters: