Don't miss HORIZON's weekly roundtable where local reporters get a chance to review the week's top stories.
Transcript:
Ted Simons:
Hello and welcome to "Horizon." I'm Ted Simons. Joining me tonight are Matt Benson of the Arizona Republic, Mark Brodie of KJZZ radio, and Mike Sunnucks of the Business Journal.

Ted Simons:
The economy has been in the headlines with turmoil on Wall Street. And I want to go around the panel here each individually. You're reporters; you're out there covering everything all the time. How much of what you cover deals with the economy?

Mark Brodie:
Right now it's close to 100%. Even stories before that wouldn't have had to do with the economy now even if it's just a sort of tangential relationship almost every story that you see, most of the stories that I'm doing have at least some connection to the economy.

Ted Simons:
And in a bad way.

Mark Brodie:
Yeah, it's not good.

Matt Benson:
And certainly from the government's perspective, the economy, it trickles down and impacts tax revenues. We heard today Phoenix is going to cut $100 million out of their budget and the state is looking at, potentially another billion to cut out of this fiscal year by the end of the year. So, yeah, it's everything.

Ted Simons:
When you walk around the capitol, when you hang out down there, is there a stunned atmosphere or they used to that sort of thing down there?

Matt Benson:
Yeah, it's always a little stunned down there. The capitol is pretty empty right now obviously with the legislatures out on the campaign trail so, you know --

Ted Simons:
But the folks that you deal with and the folks that you run in to, does it look like, "What the heck is going on?"

Matt Benson:
I think you see that everywhere. I think there was this feeling like, "This is Arizona. The economy is going to turn around. It always has." And here we are after umpteen months and it looks like things are only getting worse. And now, we're looking like we could be midway through 2009 or 2010 before we start to see the light at the end of tunnel.

Ted Simons:
The Business Journal, obviously, the major focus is the economy, and never so much so as now.

Mike Sunnucks:
Yeah, I mean, everybody's worried. Small businesses are worried whether they're going to get financing to make payroll, to do operations. Consumers are worried about whether they can get an auto loan, what kind of purchases to make. People are making decisions about how much cash to have on hand. People are taking some of their money out of banks and putting it in their safes or mattresses. It kind of cuts across. Obviously all the campaigns, it's the center point of the presidential elections and the congressional elections. It's all the economy, all the time. I was sitting in a restaurant at lunchtime and, you know, CNBC and Fox News are on, not a sporting event, and they're showing the DOW industrial ticker step by step going up and down today. That's what people are focused on.

Ted Simons:
When you talk to people and you interview folks, the mood, again, is there a little bit of stunned fascination of what's going on?

Mark Brodie:
I think the people that I talked to, it's fear more than anything else. It's people - "Will my retirement be there when I'm ready to retire?" "Will my kids be able to go to college?" You know, I think the one place, and Matt you know better than I, where there might not be quite as stunned people is at the capitol where some of the lawmakers had been predicting that it was going to get bad. Maybe not as bad as it's gotten and for the amount of time that it's been bad, but -- even when the state budget was passed at the beginning of summer and end of spring, there were lawmakers saying, "This isn't going to work, this is bad. We're going to have a pretty big deficit here."

Ted Simons:
Matt, let's go over some of these numbers here now. What are we, three months, four months -- as far as numbers are concerned, three months in the fiscal year?

Matt Benson:
Yeah, fiscal year started July 1.

Ted Simons:
And how much behind?

Matt Benson:
Well, estimates vary, but we're looking at about 300 million. Analysts generally expect we could be somewhere between 500 million and a billion additionally in the hole by the end of the fiscal year. Keep in mind they already closed a $2 billion shortfall for this year. Pretty soon, you're talking about $3 billion out of a general fund that's about 10 billion.

Ted Simons:
Is there talk of working a revised budget at all soon? Later? What you got?

Matt Benson:
After the election. They'll probably come back for a special session every the election and probably before the legislative session begins there in early January.

Ted Simons:
Are we expecting things -- I mean how drastic of cuts are we going to expect to see out of this? What kind of strategy is being thrown around right now?

Matt Benson:
It's very preliminary. To be honest, these discussions are just beginning. The governor has talked with the senate president, the house speaker, trying to lay this out. They're basically saying everything's on the table. I know the governor talked about privatizing the lottery, securitizing the state's tobacco settlement from the feds. So there is a lot of potential. But the one thing we know for sure is there are going to be cuts. There are going to be significant cuts this year. All the low-hanging fruit, all the easy solutions, the rainy day fund and papering over the deficit, those days are gone. They are going to have to cut now.

Mike Sunnucks:
If Obama wins and Janet takes a job, Brewer becomes governor, it might actually be easier for her to make cuts because she might be willing to do some more across the board things. Janet has her pet projects. She doesn't want to cut education, she doesn't want to cut children's services. She's always had these caveats in there. So if she is gone and Brewer's there you might see some across the board cuts which you've seen like in New York and some other states.

Ted Simons:
As far as the -- I know large-state contracts are on hold up to, what, $50,000 is that the idea?

Matt Benson:
That's right.

Ted Simons:
What is that all about?

Matt Benson:
Basically, the governor came out this week on Wednesday and said all state contracts, even those already gone through procurement, they're all kind of on hold, they all have to get reexamined. Nothing says this has to be a lengthy process but everything gets another look to make sure, "Do we really need to do this?"

Mark Brodie:
One of the issues talking about cuts in the government, I think pretty much everyone agrees there will be some kind of cuts. One of the things the legislature and the governor have to consider is that a pretty big chunk of the budget can't be cut because it's protected by voter-approved increases every year. So you have sort-of this pot that is the budget and then you have like this pot that they can actually make their cuts from. It kind of makes their job a little more difficult.

Mike Sunnucks:
It's going to be hard for them to raise taxes. Obviously republicans don't want to raise taxes. You don't want it raise taxes when the economy is bad and choke off whatever economic activity we are having. So they're really in a tight spot.

Ted Simons:
I know the governor also was looking at universities to do anything along the $50,000 limit as well. Any indication that they will?

Matt Benson:
We haven't heard one way or the other. She has no control over them. They're governed by the Board of Regents so all she can do is request from them. Frankly I would expect them to do the same. This is a pretty common sense thing. Let's just take a look to make sure all these large contracts, are these things we need to continue doing even is economy? Is there anything that we can hold off on? So that makes sense. Frankly, the stuff that she announced this week, with the contracts, seeking out greater efficiency in education spending --

Ted Simons:
Yeah, talk about that. What was that about?

Matt Benson:
This is a continuation of, I think she called it, the nickel program. When she was first elected she came in and said, "I want to see if every school district can get an extra five cents per dollar out of administrative and non-classroom costs into the classroom. So that was a big push and it was a big push for a few years. In fact, the governor's office said they saved, in total, about $100 million this way. Now, in 2008 some of that focus had gotten away. She says they've lost some of that efficiency. She's basically saying, "Let's go back and let's see if we can some of this money back into the classroom knowing that we're not going to have additional funds this year to put in the classroom.

Mike Sunnucks:
Almost kind of just nibbling around the edges though, these contracts on hold, the classroom spending, the hiring freeze. They really need to cut things. I mean, we're talking about another billion dollars or more in a deficit. Like Matt said, they've run of options. So, they either need to raise taxes, which they really don't want to do, or do some drastic spending cuts.

Ted Simons:
But more efficient education funding and just use of funds there also helps keep K-12 off the chopping block, does it not?

Mark Brodie:
That's what the governor has said consistently that I want to make sure we protect K-12 education. That's one of her, not pet projects, but something that's very important to her. That is not sort of pet project but very important to her to get the amount of funding it needs.

Mike Sunnucks:
They have to look at what's mandated and look at changing the rules related to that and going back to the voters maybe and do some across the board cuts because they are going to run out of places to find the money.

Ted Simons:
The governor also had a bit of dustup with an oversight panel regarding the university construction plan. This is a panel that looks at these sorts of things; do they have much power thereafter? How does this work?

Matt Benson:
This comes back to a plan approved by the very legislature this last legislative session to float bonds off of lottery revenue and use that money for capital projects at the universities. It was approved, signed into law, everything. This capital review board is a legislative oversight panel led by a couple of legislators, Russell Pierce and Bob Burns, who didn't like the bonding plan. Even though the panel has no say in approving or disapproving the plan, the bonding, it does have to go through them. They do have to at least hear about the projects. At this point they have declined it have a meeting on those projects. So it's sort of on hold.

Ted Simons:
So they can stop it then?

Matt Benson:
You hear different things about that. There's different opinions. The governor says they have overstepped their authority and they don't have the means to stop this.

Mike Sunnucks:
This is interesting because they are backing this via lottery funds and this is the lottery that the governor is talking about selling to a private company. And so this gets complicated and you don't want to really open the curtains sometimes on some of these things.

Ted Simons:
Like everything else, lottery revenue is down because no one is doing that, along with --

Mike Sunnucks:
That's the projection that she had. Lift the cap on lottery advertising and that'll bring in more money and do more games. That's not really coming through because of the economy and now they're looking to sell it off.

Ted Simons:
Is the concept of the university construction plan as a stimulus plan? Is that getting traction? Did it ever get traction?

Mike Sunnucks:
Construction folks, the construction companies, are really hurting because of housing market like it because it gave them a pipeline of work to do. Nothing's come through yet. We kind of need help right now but you could see the benefit because you are helping universities which are kind of economic hubs and you're helping the construction industry which is hurting but obviously nothing is moving forward.

Ted Simons:
Could it not be argued this would be a wonderful time for an economic stimulus plan --

Matt Benson:
It could. This comes down to clash of philosophies. This is the same thing you hear on the national level. The feds are in a money crunch, too. In response, republican John McCain talks about, "We need a freeze on all things except those that are essential." Barack Obama says, "This is time for public works projects and roads and bridges. And let's put American's to work." It's the same at the state level.

Ted Simons:
Is it?

Matt Benson:
It is. You have Governor Napolitano saying, "We can get 20 to 30,000 new jobs in the construction industry where we desperately need it." And republicans like Bob Burns and Russell Pierce saying, "This is when we need to clamp down and put a hold on things until the economy starts to turn the corner."

Ted Simons:
And municipalities are being affected as well. Sounds like Phoenix, budget slash there.

Mark Brodie:
Yeah, it's not a good time to be a budget, because if you are, you're just going to get cut every which way. Phoenix is cutting, I think as Matt mentioned $100 million. City council next week is going to look at things. We're talking police and fire potential cuts, sort of the sacrosanct municipal services that usually are spared by the chopping block. It's just not good anywhere.

Mike Sunnucks:
I think they're getting killed by sales tax. Retail sales are down. That's kind of unheard of in Arizona where we've just relied on population growth and tourism. Those are down and that's the city's life blood and they're seeing them cut and it's going to be across the board, across the Valley.

Matt Benson:
From everything I've heard and read, this third quarter is nothing next to what we're going to see in the fourth quarter.

Mike Sunnucks:
The one thing you did see today on the markets, the markets were horrible, they lost 18%. Today was a little better, only down 128 points. The NASDAQ was up. There were some signs that the panic was kind of subsiding a bit, yet Paulson and Bernanke meeting with the G-7 folks. And that seemed to ease some of the concerns a little bit.

Ted Simons:
Also, Mesa Airlines cutting jobs as well, what, 6% of the workforce?

Mike Sunnucks:
About 250 people. They are a regional carrier. They contract with folks like Delta and United, U.S. Airways, to do flights between mid-size cities and big cities. Those big carriers are cutting flights. So they're trying to cut service. Airlines are still in trouble. Just because they are not talked about like banks, it's still tough for them because people are not traveling. Jet fuel prices are still a little higher and it's just a model that they're really struggling to find their niche in.

Ted Simons:
Let's move away from such wonderful economic news and talk about politics here. Rick Romley comes out and endorses not another republican.

Mike Sunnucks:
Yeah, he endorsed Tim Nelson, the democrat. It's not really a surprise. Romley doesn't get along with Joe Arpaio. Andy Thomas, the incumbent is buddies, with Arpaio, so Romley goes with Nelson. I don't know what kind of impact it's going to have. Romley's been in office for a while, with so many new voters, I don't know what kind of big impact that has. Obviously some of the papers have played it up. It's more of a Romley versus Arpaio thing, and I think Thomas.

Ted Simons:
Not necessarily a surprise, but were you surprised at how vehement the attack was, and the McCarthyism. It was like the red scare of 2008. That's pretty tough stuff.

Mark Brodie:
At this point in politics, nothing anybody says really should surprise anyone. The thing that surprised me, and I was trying to think about if this had happened before, before Romley had actually officially made his endorsement, I had an email and you guys probably had an email too, from Joe Arpaio and Andy Thomas' people explaining why Rick Romley was endorsing Tim Nelson and saying it was a feud between Andy Thomas and Joe Arpaio. So it was like, the endorsement hadn't yet been made and already it was being explained as to why it shouldn't matter.

Mike Sunnucks:
It's kind of one of those classic moderate softer republicans versus the more hard-core conservative republicans. The party's been going through this, it went through this with Russell Pierce and J.D. Hayworth and now obviously Arpaio and Thomas and --

Matt Benson:
But if I remember right, Romley did endorse Thomas when he first ran for election.

Ted Simons:
He did.

Mike Sunnucks:
But that was against Harris and a lot of people crossed over, even Phil Gordon endorsed Thomas because of the personality of the democratic candidate in that race.

Matt Benson:
What republican doesn't Gordon endorse? [Laughter]

Ted Simons:
By the way, we have a county attorney debate on "Horizon" on October 21st. So I expect you all to be watching that. Alright, let's move on. Matt, you wrote this week about a memo sent to republicans saying pretty much, what, the sky is falling? Better watch out? Things are really bad and could get worse? What's this all about?

Matt Benson:
Sky's falling. Cats and dogs hanging out together. All kinds of bad stuff. The memo -- Nathan Scroll, a republican political consultant in the state, and someone who many republicans have gotten cross-wise with in the last couple of months. He is speculating this is going to be an atrocious year for the Republican Party. He's talking about the likelihood of losing the state house, potentially losing the state senate as well. You have to go back 40-50 years to have democratic leadership of these chambers. And he is saying it could happen. Republicans only have a six seat edge in the house, four seats in the senate. Only a few seats have to flip. From what he's saying and from the polling he's seeing, he thinks this year will make 2006 look like a cake walk.

Ted Simons:
Purpose of the memo: was it to sound alarm? Was it kind of a fund-raising thing? Are there some sort of inside baseball things happening here?

Matt Benson:
All of the above very likely. There's no secret that Nathan Scroll doesn't get along with the leader of the state republican party Randy Poland. So certainly the state party thinks this memo is about kind of kicking them in the teeth and maybe in part it is. I think it's also true that this memo is designed to wake up those republicans out there who think they are in safe districts, think they can coast to re-election. This ain't that kind of year. Nobody is coasting to re-election even if you're in a district with a ten, twelve-point edge.

Mark Brodie:
The thing that I've heard relating to that story was the word that kept coming up was complacency. That republicans, some of the incumbents just think, as Matt said, that they can just walk to victory and not have to worry about campaigning and not have to worry about fund raising and really not take the election seriously. They can still win, the republican incumbents can still win if they sort of get off the dime here and start working for it. If they keep doing what they are doing, this could be the year that democrats could take back the house. Which is something the democrats have been talking about for month, at least in terms of taking back the state house.

Mike Sunnucks:
Pumping a bunch of independent expenditure money into some of these races. I think it's kind of external what's going to happen. If you see conservatives not turn out in droves, then they could lose it. But if they turn out because of, let's say the gay marriage or majority rules propositions, or because they turned out for McCain or Palin, you might see them being able to hold off.

Ted Simons:
That was my next question. You mention turnout and complacency. You've got the gay marriage ban on the ballot, you've got John McCain on the ballot. Should you be getting memos saying, "Wake up Arizona?" You would think the Republican Party would be pretty wide awake by now.

Mike Brodie:
The one thing that people have been concerned about with McCain is that if his numbers in the polls continue to go in the way that they have, which is mostly down, that people might start to think, "Well, what's the point? It's going to be a landslide. My vote doesn't really matter." You mentioned the gay marriage initiative, the majority rules initiative, those might counteract that. But I think there is a concern that if McCain is not viable come Election Day that people may not show up. Because they just might not take the time to do it.

Mike Sunnucks:
You might actually see Palin have a bigger impact because she appeals to the base and the conservatives. They might turnout to vote for her more than McCain and that might help in the legislative races.

**Matt Benson:
I will argue this election is not going to be about the base, this election is going to be about independents. They are a huge force in Arizona, there's practically as many of them as there are democrats. According to what Nathan Scroll is saying, they are breaking 2-1 or better for democrats. So if independents in fact go in-mass to democrats, all bets are off --

Mike Sunnucks:
We're also only talking about a few districts here, it's a few key districts. Wiers' district will be a key one if democrats can win that other seat and knock out Wiers, that'll be a telling one. There's a lot of districts where neither -- there's only one party that is competitive. Obviously down in Tucson, democrats have some chances down there with Hershberger's old seat, I think the Wiers' seat is a big one. We'll see if they can hold on to -- seat, which they probably will lose now. There's only a few seats --

Matt Benson:
Along those lines and this may be more of an indication of what Scroll was talking about. The poll came out this afternoon from the National Democratic Party, a poll commissioned by them so take it for whatever it's worth. They are showing Bob Lord up one point over John Shadegg, a seven term incumbent, in the third district where he has a 14-percentage point edge. That should not be a close race. The fact that it is three weeks out, should be troubling.

Mike Sunnucks:
And if Bob Lord beats Shadegg in that district than you're right, all bets are off. I don't think that's going to happen. That's such a republican district, I just can't see -- if that happens, I wouldn't be surprised if the democrats took both chambers.

Ted Simons:
I was going to say: is it now realistic to see one or both chambers switch?

Mike Brodie:
I think it's less likely to see the senate. There are fewer seats and it's harder to do. You also have the single shot phenomena where you can vote for one candidate instead of two. Democrats seem really to believe they can take back the house. My sense of it is senate would be harder. I think the house would be hard, too. But I think of the two, the house is probably more likely of them.

Ted Simons:
We talked the McCain factor, the gay marriage ban proposal factor, the proposition. John McCain: what has happened to his campaign?

Mike Sunnucks:
It's the economy. Coming out of the convention, he had a slight lead. Palin gave him a little boost with the base, there was some excitement that they didn't have before. Now it's all the economy all the time. There's a republican president and people are blaming republicans for what's going on and during the debates McCain hasn't done a good job talking about economy. He's talked about earmarks, he's talked about the Ukraine, he's talked about border regions in Pakistan. He's needs to, in this next debate and in the last couple of weeks, talk about the economy and how he's better for the middle class than Obama. He's got to convince the middle class that Obama is just not going to raise taxes just on the rich folks but after they're done with that, they're going to need more money to do universal healthcare on all these programs, build roads and they will go after the middle class. That's his charge. I don't know if he's capable of doing that because the economy's not always been his strong suit.

Ted Simons:
But does he have the time to do that? Can you turn around a free-fall like this, this quickly?

Matt Benson:
You can in theory. You figure how far this race has moved in the last three weeks, and it was a month ago we were saying, "Boy, McCain is up four points. He may pull this thing out yet." And a month later now Obama is up 10, 11, he's pulled away in all these battle grounds. So certainly the time factor he could. The problem he has is voters in large measures have made up their minds on who is to blame for the economy. They blame the party in the White House. That's how it always is and that's how it is here again. There's only so much McCain can do to separate himself from his party.

Mike Sunnucks:
I think there still are some questions. I don't think Obama has closed the deal yet. He still hasn't closed it. People are concerned about his experience levels, about how liberal he is, about giving a blank check to democrats because they'll have control of Congress in the White House, where McCain could say, "Oh, I could be a --, I could be a moderate."

Matt Benson:
I understand all of what you're saying and I understand they are raising the doubts about his experience and his connections to all these various characters and whatnot. But it doesn't matter when the stock market drops 300 points or 20% in a given week, everything else gets drowned out. That's the issue.

Mike Sunnucks:
But that's McCain's charge. He has to make the argument that, "I'll be better for the middle class folks out there watching this show right now." That Obama and the democrats are going to raise taxes not just on the rich but on the middle class down the road, they're going to cut into trade, which is going to hurt our exports and cost jobs.

Mark Brodie:
The other issue is that people are already voting. In Arizona and elsewhere. People are voting. If you look at the snapshot right now, which is what most polls are, it shows that Obama is up. If you are voting and if you're undecided or you've made your mind up, you're looking at what's happening right now and there's no time for an October surprise. There's no time for anything else to happen.

Ted Simons:
Is Sarah Palin, when all is said and done, did she help him? Did she hurt him?

Mark Brodie:
I think somebody much better qualified than I would have to answer that. She certainly helped him at the beginning. You can debate whether or not she is hurting or helping right now.

Ted Simons:
What do you think?

Matt Benson:
She certainly helped him with the base. But the problem is he picked her before the economy became the "be all and end all." I think if he had the choice again you would have hard time convincing me he wouldn't go with an economic expert like Romney.

Mike Sunnucks:
I think she helped him overall. She helped him with the base; she helped him with the enthusiasm. The problem is McCain. He has got to make the argument on the economy that he's better for the economy than Obama both in stewardship and benefits for the consumers. That's his charge. It's not Palin. Palin has held her own and helped a little bit with the base. He wanted to pick Lieberman which would have had a party revolt.

Ted Simons:
Last question, yes or no, because we've only got about 30 seconds. Stock market next week, let's say it goes up 1,000 points, McCain back in the race?

Mike Sunnucks:
Yes.

Ted Simons:
McCain back in the race?

Matt Benson:
It goes up 1,000 points?

Ted Simons:
1,000 for the week. [Laughter] Why are you laughing? It went down 1,000 points just in a couple of days.

Matt Benson:
I took out all of my money this week and it's $20, I'm not sure how far that's going to get me.

Ted Simons:
Good or bad? McCain back in the race? Still viable?

Matt Benson:
Oh, he's viable now. Goes up1,000 points, of course.

Mark Brodie:
I think if it goes up, everything changes.

Ted Simons:
Including our lineup of shows, probably, if it goes up. Thanks a lot guys, appreciate it.
In this segment:
Matt Benson:Arizona Republic;Mark Brodie:KJZZ radio;Mike Sunnucks:Business Journal.
SPOTLIGHT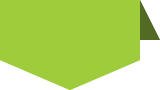 STAY in touch
with
azpbs.
org
!
Subscribe to Arizona PBS Newsletters: