Local reporters review the week's top stories.
Transcript:
Ted Simons:
Tonight on "Horizon" -- the economic stimulus package, we'll look at what's in it for Arizona. The president is planning a visit to Arizona next week to push the plan. And we'll look at ASU and look at how the state universities will change with the latest budget cuts. That's next on "Horizon."

Announcer:
"Horizon" is made possible by contributions from the friends of eight. Members of your Arizona PBS station. Thank you.

Ted Simons:
Hello and welcome to "Horizon." I'm Ted Simons. Joining me tonight, Paul Giblin of "The Arizona Guardian," which is a new web-based capitol reporting service started this year by former-"Tribune" reporters. Also joining me is Mary Jo Pitzl of "the Arizona Republic" and Howard Fischer of Capitol Media Services. Let's talk about Wednesday. Looks like President Obama coming in.

Paul Giblin:
Right, it will be his first visit to Arizona since he won office. He'll be making a first visit to a lot the places. This will be the second half of a two-day road trip. Starting in Denver and be here on Wednesday and he'll speak on the stimulus package. And we expect him to touch on housing issues.

Howard Fischer:
That's what makes Arizona interesting. The stimulus package, perhaps even sometime tonight the senate will finish the vote on that. They kept it open because they were waiting for a lawmaker. He could even choose to sign that here. He does new things to encourage new home buyers above and beyond what's in the stimulus package and when you come to Arizona, where half of the homes are in foreclosure, and you need to stimulate the economy, this is the perfect place.

Ted Simons:
And yet there's Vegas, there's Modesto. There are places that have housing problems. Why do you think he's coming here?

Mary Jo Pitzl:
I haven't been privy to the thinking. Let's say he had an opponent for president that was from the state but I do think more the housing picture here. It's the largest city, with the biggest housing problem, so you could argue that way and its a couple days after the all-star break, maybe there's some residual benefit from that.

Ted Simons:
Could be. Let's get to the stimulus package, which is what he'll be pushing here and possibly signing. Do we know how much Arizona looks to get from the stimulus package? General terms.

Howard Fischer:
No, that's the problem. We have spent all day trying to, A, download the thousand page bill and my computer crashed. B, working with the National Conference of Legislators, which has full-time staffers trying to analyze it and the answer is no, we know that there's a couple of hundred million in road projects. And shovel-ready projects, that's the term of the day. They think they'll get money and we know that the law says you have to start those projects within six months or you lose the money. Beyond that, we know there's some education money, Title 1 money for disadvantaged children. How much? What can be used to offset the education cuts, we don't know. We're working through the details on this.

Ted Simons:
Go ahead.

Paul Giblin:
The other interesting point, none of us know what's coming to Arizona, but apparently no one at the state capitol knows how much is coming to Arizona as well. We were having a discussion with the Republican leadership of the senate on Monday asking them what they thought was coming. They said they didn't know. We said tell us about your conversations with the White House. And they said we don't have any conversations with the white house. They don't know. They're not asking, or at least not earlier this week, asking what to expect. Who knows what will come down?

Mary Jo Pitzl:
It's pretty much a passive attitude. They're waiting to see what's coming their way. And not reaching out trying to shape. And that's drawn some criticism from Phoenix Mayor Phil Gordon, who is a Democrat and the legislative leader, a Republican, no one out there trying to lead the parade for Arizona. There's money to be had.

Howard Fischer:
Lead the parade on what? The bill is the bill/ I know Phil thinks he's going to get money to extend light rail all the way past Anthem. Which is not going to happen, given the way the bill appears to be. Lead the charge on what?

Paul Giblin:
They're trying to figure out next year's budget. If you're trying to figure that out, how much you're going to get.

Howard Fischer:
But it's not going to be adopted until the middle of March. It's not like, oh, my God, let's do it now.

Mary Jo Pitzl:
These are interests, our needs, we've got the housing and education need. We can use help on Medicaid. Why not try to shape it?

Howard Fischer:
But it is shaped, that's my point.

Mary Jo Pitzl:
Well --

Howard Fischer:
Like the legislative conference committees which we'll talk about later. The shape is there, the balloon is set, you can't squeeze it anymore.

Mary Jo Pitzl:
But a change from house to senate. There's always an opportunity to try to get a word in.

Paul Giblin:
It's not like the Arizona legislature doesn't have a couple ringers in Washington. There's a guy named John McCain, there's a guy named Jon Kyl. These people are kind of well connected in Washington and they could help out.

Howard Fischer:
Who voted against the bill and had nothing to say about it.

Paul Giblin:
The voted against the bill, but they know what they're voting about. John Kyl knows just about everything about everything in Washington and he could tell you what's in that bill.

Ted Simons:
Are you saying it wouldn't do Arizona any good to lobby for any part of the stimulus package at any time?

Howard Fischer:
I think it would have done good in the past, but only to a limited extent.

Ted Simons:
Everyone's criticism isn't going and does it right now; the fact is it wasn't done.

Howard Fischer:
But you have a Democratic controlled congress and Democratic president. I'm not sure if John McCain, Jon Kyl, John Shadegg, the John Crew if you will, went ahead it wouldn't have made a damn bit of difference if they weren't going to vote for it.

Ted Simons:
Is our congressional delegation helping or hurting as far as the stimulus package is concerned?

Paul Giblin:
Well, John Kyl and McCain, they're opposed to it. They call it a generational tax bill or something to that effect. But it passed anyway. I was listening on the radio on the way down; they were getting the votes in the senate to pass it.

Ted Simons:
Governor Brewer, where is she in all of this?

Howard Fischer:
Clueless.

Mary Jo Pitzl:
Your words not mine. The Governor, I think she was trying to get through the '09 budget and she had conversations, one with Kyl. If he's opposed, I don't know how much that helps. She wasn't able to move him, but we don't know how Governor Brewer feels about the stimulus. Good, bad, do you want it? It's very unclear.

Howard Fischer:
The one place it could be interesting is on the state transportation board. Most of the members predate her in terms of being appointed earlier. This is a group that's very sensitive to I want my share in each of the transportation districts. How much of this goes to Maricopa because that's where the people live, but the other board members will say wait a sec most of the road miles are out somewhere else. Phoenix residents drive to Vegas. We need that highway up to Kingman improved. And that's going to be an interesting fight.

Paul Giblin:
That's a fight that's been going on in this state since Arizona became a state. Phoenix vs. everyone else.

Ted Simons:
Overall impact on Arizona's economy and education. On healthcare. Big impact? We don't -- we don't know. What is it looking like?

Howard Fischer:
I don't think it's going to make much difference. The education funds are for specific types of programs. And there's a -- specific types of programs. So we're going to be talking --

Ted Simons:
Are we close to losing because we were cutting so much?

Howard Fischer:
That's an issue that may have to be decided for next fiscal year in terms of what's left over. There's a requirement in the bill that you fund at least 2006 levels. In 2006 we were fat and happy with money. And close with universities to be somewhere within $50 million of going below that and if they make an additional $350 million cuts in universities we may lose whatever is in that package for higher Ed. We've got more squish room with k-12, but any more cuts could put us losing that.

Mary Jo Pitzl:
Late Friday afternoon, it's hard to tell what this means for Arizona. We know that the Arizona legislature built in about $500 million from the stimulus package to help balance the current year's budget and we've got to see how that plays out. And that might be all the more important because just yesterday lawmakers were warned they might have to go back in and cut as much as $425 million more. They've said from the night they passed the budget fix two weeks ago that we'll probably have to go back in and do work on it. Now they're attaching numbers to it. Tax collections continue to fall. And, therefore, the stimulus becomes more important.

Howard Fischer:
The January collections which represent sales in December. We're talking about such a miserably poor Christmas season in terms of retail and people not getting bonuses and hired for these retail jobs. Being 20% below the same month a year early, which was 14% below the year before that. This is horrible.

Ted Simons:
No kidding and it's horrible for a lot of folks losing their jobs.

Paul Giblin:
As a guy with personal experience -- [laughter] -- I will tell you in my mind the most important thing of this stimulus package -- whether it gets people employed.

Ted Simons:
If we don't know how much money is coming in, it's hard to -- coming in and if you're an infrastructure person, good for you.

Howard Fischer:
Isn't there an Arizona Guardian subsidy in that one?

Paul Giblin:
I'm hoping.

Ted Simons:
As far as losing jobs, we've got the department of revenue and DES, we're talking livelihoods gone.

Mary Jo Pitzl:
Just today. Department of economic security are going to lay off 620 people, effective immediately. And the department of revenue is going to lay off 200 people. And my view -- and we don't know what kinds of jobs. What positions are going? But the department of revenue that's one of those organizations that actually brings money into the state through tax collections. So, if you start to reduce the staff it raises the question how efficiently they will be processing all those tax collections.

Howard Fischer:
The other part of the equation, the people being laid off at DES, forced to take time off without pay. We've got numbers today of actual people affected. We're talking 20,000 children who will not get the subsidized childcare. Harder for her parents to go to work. Children not getting general assistance. So there's significant numbers.

Ted Simons:
They are. Now how is that playing at the legislature? Is this one of those things we've got to make tough decisions?

Paul Giblin:
Its sounds crazy but they're happy about that. Knowing there's going to be layoffs. We're making the tough decisions. We're making this work. Yeah, from that level, but at the personal level, the guy losing his job, he's not going to think it's working well.

Ted Simons:
At what point does push meet shove? Whatever tempered glee becomes worry?

Howard Fischer:
I think more for the upcoming budget year. For this one, it was kind of a rush plus Janet packing her bags and running out the door. I'm sorry, that's Jan Brewer's budget. She will say its Janet's fault. We've heard the mantra over and over. But in terms of the cuts in education, I'm sorry, it's your fault. There are alternatives that nobody wants to talk about. The fact is you could levy a one cent temporary sales tax.

Ted Simons:
Who is going to bring that, push that?

Howard Fischer:
Well, depends certainly. Are the Republicans willing to do that? I think there's a few looking at cuts in education, people like Rich Crandall, who has been on the school board. You could do a one cent, one year sales tax and raise a billion dollars. Is it politically feasible? That's difficult. But you cannot say the only alternative is to keep cutting.

Paul Giblin:
Ted's right, who is saying that, I haven't heard anyone saying that.

Howard Fischer:
The Democrats --

Mary Jo Pitzl:
They've said from the beginning that the tax cuts are off the table because of the position of the Republican counterparts.

Paul Giblin:
I hear that in press conferences but I don't know who's behind it.

Howard Fischer:
You also have some of the folks talking about, well; we're going to do it as a larger revamp. We're going to revamp and close the loopholes and get more money. Now, do the Republicans who control it want to deal with it? Heck, they don't want to bring back the $250 million suspended in property tax.

Ted Simons:
That's my point. You make sense and it's something that I think people are looking at and talking about but is it viable in the legislature?

Howard Fischer:
Not short term, but I'll bet, again, you can't do it before 10, because you put it on the budget. If you put on the ballot one penny, one year, one penny, two years, people would vote for it.

Ted Simons:
People -- [inaudible]

Howard Fischer:
Legislators are not people.

Mary Jo Pitzl:
And if you count up how many lawmakers have taken the no new tax pledge they would have to think about if they want to break that. The only way this thing will get on the ballot would be for the lawmakers to refer it.

Howard Fischer:
Some of them have interpreted to mean we're not willing to do it ourselves.

Paul Giblin:
We could put on the ballot should we vote for unicorns. It's just not going to happen. There's no such thing as a one-cent tax increase.

Howard Fischer:
You mean there's no unicorns?!?

Paul Giblin:
No.

Mary Jo Pitzl:
When Meacham came in Governor, he was complaining about a temporary tax increase that went on during the Babbitt years and he was by gosh, get rid of that thing and --

Ted Simons:
We still have it.

Mary Jo Pitzl:
We still have it.

Ted Simons:
And we have the universities in trouble, facing serious cuts. Let's talk about as far as ASU cutting programs and limiting students and these things. Who wants to start?

Howard Fischer:
Well, Michael Crow was thinking about closing ASU West, which was not feasible. They are going to start telling all of their employees to take time off without pay. Certain people who enrolled in certain programs will be able to finish it. Some new programs will be gone. But even that is not going to solve it. You're going to have to look at taking the tuition hike and increasing that. The problem is they're trying to come up with short-term solutions for a bigger problem. You've got a university system going back over 130 years here that was built on the idea of campuses and people learning on campus. There's no need for that. We need a broad restructuring on how education is offered in Arizona. And I see you're looking at it.

Ted Simons:
President Howie has spoken. Regent Howie has spoken.

Howard Fischer:
Even Michael Crow admitted that.

Paul Giblin:
A university without campuses, what are you talking about?

Howard Fischer:
You don't have to have 65,000 kids here in Tempe. It isn't necessary. Look at NAU they have courses offered in high schools around the state. There's television. There's --

Ted Simons:
Before we start on higher education in Arizona, let's get back to what is happening here. What about the east and west campus scaling back big time. What are political leaders talking about?

Paul Giblin:
That's a pretty brilliant idea by Michael Crow to talk about getting rid of the east campus because who is out on the east campus? That might be Russell Pearce, who is chairman of the senate appropriations committee and might have a thought or two about closing down the east campus.

Howard Fischer:
You're assuming he would oppose it.

Paul Giblin:
I'm assuming he would.

Mary Jo Pitzl:
Kirk Adams is also the speaker he represents the east side. In testimony yesterday to appropriations committee the presidents of universities were in as well as the presidents of the board of regents and Crow was talking about ASU to have a four-year basic undergraduate college and that looks like it's going to be ASU west. They weren't necessarily going to make that kind of program but that's pretty much where it's headed because of the budget concerns.

Howard Fischer:
And Crow, a number of years ago, said he would like to see the universities less dependent on state aid. And you don't do this by cutting money. You have to think how you're restructuring the system to get to a state-assisted system like Michigan State.

Ted Simons:
Let's go back to Pearce. He said this is a good opportunity for community colleges to step up. How are Arizonans reacting to this kind of debate? You've got Crow and Pearce, president Crow saying to Pearce, you don't want the universities here in the first place.

Mary Jo Pitzl:
Pearce was saying all of the cuts that ASU does provide an opportunity for community colleges which have had declining enrollment. You can say people are voting with their enrollment. They want to go to the university. Does it provide an opportunity for community colleges? Perhaps.

Howard Fischer:
What you were talking about earlier, the fact that not everyone needs to go to a research one university. You don't need to go there to become a journalist. As we've proven anyone can become a journalist. What happens -- what ASU west can become is the start of this two-tiered system?

Paul Giblin:
They're talking about biotech and developing -- I don't know what the word is -- these other high-end science ventures.

Howard Fischer:
You need that, but you don't need everyone on this campus.

Paul Giblin:
You don't want everyone to be in construction still.

Mary Jo Pitzl:
You're sitting here talking about long-term restructuring of higher ed. Universities have to deal with on-the-ground cuts and probably the next couple of budget cycles. The presidents arguing we've got this mission and we have to shift our mission but not overnight.

Ted Simons:
How are the East Valley and West Valley reacting? Obviously they can't be pleased.

Howard Fischer:
We did not have the screaming. People like Linda Gray and even Jan Brewer, who voted for the bonding, where is the screaming?

Ted Simons:
I was wondering about that. A little bit of shock factor there.

Paul Giblin:
I'm with Mary Jo; I'm going to wait a while.

Ted Simons:
Ok, the judiciary committee. A possible look into Arpaio. Let's talk about this a little bit. What's going on here?

Paul Giblin:
The house judiciary committee, the chairman is a Michigan Democrat named John Conyers, he asked for an investigation of Joe Arpaio. Alleging he's doing racial profiling and wants an overview of the 287g program that allows Sheriff's office to enforce federal immigration law. That's on the heels of the request Phoenix Mayor Phil Gordon made last year and it comes at a time when the FBI has been investigating Arpaio for about a year now.

Howard Fischer:
This comes as the federal judge refuses to throw out. It's nice to talk about -- there are real people who have real cases including an aide to Phil Gordon, who said they had set out a roadblock out to Bartlett Lake and if you're like me, go on through. But if you have to be guilty of driving while brown -- "Vere are your papers??" And that's the real concern.

Ted Simons:
Is this a thing that a Sheriff Joe Arpaio hears and says, "I love it"?

Paul Giblin:
I spoke to him on a different topic this morning and he was happy and gleeful, and then I talked to him an hour later after this came out and he was a little bit more concerned. He probably should be concerned, because when you had a George W. Bush in the White House, he might have looked the other way. I think Barack Obama might have a different approach on racial profiling. It might be more meaningful to Barack Obama than it was to George Bush.

Howard Fleischer:
And he could lose that 287-G certification, and that's what worries him.

Paul Giblin:
And that 287-G program, if he lost that, he might actually start enforcing other laws that the Sheriff's office is supposed to.

[Laughter]

Ted Simons:
And Napolitano in this mix means what?

Paul Giblin:
Well that's a sticky wicket! She never did anything while she was Governor here. She, like everyone else in the world, or at least everyone else in Arizona, had a hands-off approach, and Joe was being Joe, so now we'll get to see if she has a backbone.

Howard Fleischer:
She's going to do the same thing. She's going to say it's a Department of Justice and not a Homeland Security issue. Joe is golden and she is not going to say squat on this.

Paul Giblin:
The Department of Justice would be the agency that would look into things like violations of civil liberties and racial profiling. But 287-G falls squarely under Napolitano and she would have a say on that.

Howard Fleischer:
She's going until DOJ comes back with some smoking gun.

Paul Giblin:
She's already said she's going to do a review of the 287-G program overall and the reason that Arpaio is important in this discussion is because he's the one leading the parade on national enforcement of federal laws in this area. He's the lightning rod.

Ted Simons:
We're going to have to stop it right there. Great discussion. Thanks for joining us. Good to have you here.

Ted Simons:
Monday, join "Horizon" for a science special. We'll tell you about a new device that will greatly expand the capacity of flash memory. Plus, learn about Mount Graham's large binocular telescope. That and more, Monday at 7:00 on "Horizon." Tuesday, Senate President Bob Burns and House Speaker Kirk Adams make their monthly appearance to talk about the state budget and other legislative priorities. Wednesday, Senator Jon Kyl will be on the show. Thursday, U.S. Representative Harry Mitchell talks about the economic stimulus plan. And Friday, we're back with another edition of the journalists' roundtable. Coming up -- the Obama stimulus package -- will local politics push billions in spending into pork barrel projects? That's next on "Now." That's it for now. Thank you so much for joining us. I'm Ted Simons. You have a great weekend.

Announcer:
If you have comments about "Horizon," please contact us at the addresses listed on your screen. Your name and comments may be used on a future edition of "Horizon." "Horizon" is made possible by contributions from the Friends of Eight, members of your Arizona PBS station. Thank you. "Horizon" is the source for in-depth reporting and thoughtful discussion about local Arizona issues. Each weeknight, Ted Simons offers civil discourse with knowledgeable panelists who are there not to agitate, but, rather, to educate. "Horizon" works hard to provide you with news and information that is factual, nonjudgmental, varied and balanced. Finding reliable information has never been more difficult and more important. Your contribution now will help assure that thoughtful public affairs programs will always have a home on Eight. Thank you.
In this segment:
Mary Jo Pitzl:Arizona Republic;Howard Fischer:Capitol Media Services;Paul Giblin:The Arizona Guardian
SPOTLIGHT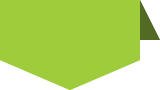 STAY in touch
with
azpbs.
org
!
Subscribe to Arizona PBS Newsletters: