Join us as three local journalists bring you up to date on the news of the week.
Transcript:
GOOD EVENING AND WELCOME TO "ARIZONA HORIZON'S JOURNALISTS' ROUNDTABLE." I'M TED SIMONS. JOINING US TONIGHT: JEREMY DUDA OF THE "ARIZONA CAPITOL TIMES." BOB CHRISTIE OF THE "ASSOCIATED PRESS." AND HANK STEPHENSON OF THE "ARIZONA CAPITOL TIMES."

TED SIMONS: THE DETENTION AND DEPORTATION OF A MESA MOTHER OF TWO MAKES NATIONAL HEADLINES. JEREMY, THIS IS A 35-YEAR-OLD MESA MOM, TWO TEENAGERS HIGH SCHOOL IN THE VALLEY. SHE'S NOW IN MEXICO. WHAT'S GOING ON HERE?

JEREMY DUDA: SHE HAD RUN AFOUL IN 2008 OF IDENTITY THEFT AND USED A FAKE SECURITY NUMBER. SHE WAS RAIDED WHEN ARPAIA WAS BIG ON THE WORKPLACE RAIDS. SHE HAD GONE THROUGH THE DEPORTATION PROCEEDINGS AND THEY EVENTUALLY ALLOWED HER TO STAY. SHE HAD TO CHECK IN EVERY SIX MONTHS UNDER PRESIDENT OBAMA'S DIRECTIVE TO FOCUS ON THE PEOPLE WHO ARE COMMITTING SERIOUS CRIMES THAT ARE IMMIGRANTS. THAT ALL CHANGED WITH PRESIDENT TRUMP'S EXECUTIVE ORDER. HE WANTED TO FOCUS ON ANYONE WITH CRIMES. WHEN SHE WENT IN FOR THE SIX MONTH CHECK IN, SHE WAS BROUGHT IN FOR THAT. NOW SHE'S IN NOGALAS.

TED SIMONS: IS THIS THE FIRST DEPORTATION AFTER TRUMPS DEPORTATION ORDERS?

BOB CHRISTIE: IT'S SUPER HIGH PROFILE. SHE KNEW SHE WAS GOING TO BE DEPORTED. IT GOT NATIONAL NEWS. HER FAMILY, HER LAWYER, A LOT OF MEDIA WENT DOWN THERE WITH HER. A YOUNG MOTHER TORN APART FROM HER KIDS. THAT'S WHAT THE IMMIGRATION COMMUNITY HAS FEARED. AND A LOT OF SUPPORTERS OF IMMIGRANTS THEY HAVE BEEN VERY FEARFUL OF THIS. PRESIDENT TRUMP SAID HE WOULD CRACK DOWN ON VIOLENT OFFENDERS. THE ORDER EXPANDS THAT TO A CONVICTION OR VALID DEPORTATION ORDER. OBAMA'S DECISION TO LET FOLKS WITH VALID DEPORTATION ORDERS BUT WERE LOW LEVEL OFFENDERS, THAT'S GONE. IF YOURE A LOW LEVEL OFFENDER AND HAVE A DEPORTATION ORDER YOU ARE GOING TO GO. IF YOU HAVE A VIOLENT ORDER, YOU ARE GOING. THERE ARE ONLY SO MANY IMMIGRATION AGENTS TO GO AROUND. THAT WAS OBAMA'S ARGUMENT, WHICH IS LISTEN, WE NEED TO FOCUS ON THE PEOPLE WHO ARE REALLY DOING VIOLENT CRIMES. IT'S ARGUMENTATIVE IF THIS WOMAN THAT HAD I.D. THEFT TO GET A JOB TO SUPPORT HER KIDS MEETS THAT.

TED SIMONS: WE HAVE A VIDEO THAT THIS WOMAN HAD IN A PRESS CONFERENCE WITH HER CHILDREN ONCE SHE WAS IN MEXICO, THEY HAD TO JOIN HER FOR THE PRESS CONFERENCE. THE IMPACT ON THE IMMIGRATION DEBATE IN ARIZONA?

HANK STEPHENSON: I THINK THIS HAS BROUGHT IT TO THE FOREFRONT AGAIN. NATIONALLY, ALL EYES ARE FOCUSED ON ARIZONA. THIS IS A WOMAN FIRST ARRESTED UNDER JOE ARPAIO. WE ARE SEEING THAT NAME POP UP AGAIN. DEMOCRATS WANT TO USE IT AS A TALKING POINT. AT THE CAPITOL IT'S COME UP A FEW TIMES. BRINGING US TO 2010, TALKING ABOUT ILLEGAL IMMIGRATION HANDLING IT AT THE STATE LEVEL NOW IT'S AT THE FEDERAL LEVEL, WHERE IS BELONGS BUT IT'S BACK ON THE FOREFRONT.

JEREMY DUDA: IN A SENSE THIS IS THE RESULT OF IMMIGRATION BEING AT THE FOREFRONT IN ARIZONA ALL OF THOSE YEARS AGO, BEFORE 1070, THIS I.D. THEFT LAW WAS NOT THE IMMIGRATION LAW USED TO CRACK DOWN ON FOLKS GETTING FAKE I.D.'S. SHE DIDN'T STEAL SOCIAL SECURITY, SHE JUST USED A FAKE NUMBER. THIS LAW WAS VERY MUCH INTENDED TO CRACK DOWN ON ILLEGAL IMMIGRATION AND THEN SHERIFF ARPAIO USED IT TO THAT EFFECT.

TED SIMONS: AND WE SHOULD MENTION, THERE ARE THOSE THAT SUPPORT THIS ACTION AND THERE ARE MANY. SHE USED A FAKE I.D. SHE WAS CONVICTED. SHE WAS DEPORTED. THE ACTION DIDN'T HAPPEN UNTIL NOW.

BOB CHRISTIE: THAT'S CORRECT. THERE IS A STRONG ARGUMENT TO BE MADE THAT USING SOMEONE ELSE'S I.D. IS NOT A VICTIMLESS CRIME. IF YOU USE SOMEONE'S SOCIAL SERVICE NUMBER, YOU HAVE ACCESS TO THEIR MEDICAID AND BENEFITS THEY MIGHT HAVE. IF MY NUMBER IS STOLEN, AND I GO TO RETIRE IN TEN YEARS, HOLY COW, HOW DID THE EXTRA MONEY COME INTO MY ACCOUNT. THERE ARE A LOT OF THINGS FLOWING FROM A STOLEN I.D.

HANK STEPHENSON: BUT A CRIME BASED OFF BEING HERE AND WORKING ILLEGALLY -- SHE DIDN'T ROB A BANK. IT'S NOT A VICTIMLESS CRIME, BUT IT'S SOMETHING OBAMA PUT AT THE BOTTOM OF THE LIST CRIMES THAT WILL GET YOU DEPORTED BECAUSE IT'S A CRIME TRYING TO WORK HERE. IT'S AN EXTENSION OF BEING HERE ILLEGALLY.

BOB CHRISTIE: YOU CAN ARGUE ANYONE HERE ILLEGALLY AND HAS A JOB STOLE AN I.D. TO GET IT OR IS WORKING UNDER THE TABLE AND VIOLATING ANOTHER FEDERAL LAW AND STATE LAW FOR TAX WITHHOLDING. ALL OF THE ILLEGAL IMMIGRANTS IN THE UNITED STATES POTENTIALLY ARE SUBJECT TO DEPORTATION UNDER THIS POLICY.

TED SIMONS: IT BRINGS BACK 1070, ARPAIO, THINGS FROM ARIZONA'S PAST. HAVE WE HEARD FROM THE GOVERNOR? I KNOW HE'S INTERESTED IN THE STATE'S IMAGE, LAWMAKERS ARE AS WELL. THIS IS BRINGING BACK INTERESTING MEMORIES.

JEREMY DUDA: I DON'T THINK WE HAVE HEARD MUCH FROM THE DUCEY ADMINISTRATION. IT TOOK A WHILE TO COME OUT WITH THE ORDER IN THE FIRST PLACE. I WOULD EXPECT THE DEBATE TO RAMP UP NOW. ESPECIALLY WITH HOW THIS REVOLVES AROUND THE STATE LAW.

BOB CHRISTIE: HE WAS AT THE BORDER WITH THE NEW BORDER CONTROL COMMISSIONER YESTERDAY TOURING THE BORDER. HE HAS AN ISSUE. HE WANTS TOUGHER BORDER SECURITY. HE MIGHT NOT BE VOCAL ON WHETHER HE WANTS 10% OF THE PHOENIX RESIDENTS TO BE DEPORTED, OR WHATEVER THE NUMBER IS.

TED SIMONS: WE'LL HAVE AN UPDATE ON MONDAY. STICK WITH US MONDAY FOR THAT. LET'S CONTINUE, JEREMY, REPUBLICANS ARE FAST TRACKING THE IDEA OF A VOUCHER EXPANSION. WHEN I SAY VOUCHER, FOLKS DON'T WANT TO CALL IT THAT BUT IT IS AND IT WOULD EXPAND THE PROGRAM.

JEREMY DUDA: THE EMPOWERMENT SCHOLARSHIP ACCOUNT, VOUCHER, BILLS IN THE SENATE AND HOUSE TO DO THIS. SENATE COMMITTEE PASSED ONE YESTERDAY. THIS WOULD, AS YOU MENTIONED, DRAMATICALLY EXPAND WHAT HAS BEEN A FAIRLY SMALL PROGRAM THAT INCREASING EVERY YEAR. IF YOU PULL YOUR CHILD OUT OF A PUBLIC SCHOOL, YOU GET THE MONEY THAT OTHERWISE WOULD HAVE GONE TO THAT SCHOOL. YOU CAN USE IT FOR PRIVATE SCHOOL, HOMESCHOOL, WHATEVER EDUCATIONAL PURPOSE YOU WANT AND IT'S CAPPED AT 5500 STUDENTS AND LIMITED TO SMALL NUMBERS, KIDS IN FAILING SCHOOLS, DISABILITIES, MILITARY KIDS, KIDS ON TRAVEL RESERVATIONS. THIS HAS BEEN EXPANDED TO EVERYONE 1.4 MILLION OVER FOUR YEARS.

TED SIMONS: IS THERE A LARGE OUT CRY FOR THE EXPANSION?

HANK STEPHENSON: THE NUMBER OF STUDENTS THAT COULD BE ENROLLED IN IT ARE NOT ENROLLED NOW. IT'S LIMITED. IT WAS A PROGRAM STARTED FOR DISABLED STUDENTS AND HAS GOTTEN A NEW CATEGORY OF STUDENTS EVERY YEAR, THE MOST RECENT STUDENTS ON TRIBAL LANDS. THERE ARE 3,000 -- 3500 STUDENTS TAKING ADVANTAGE OF THIS WHEN THERE COULD BE AS MANY AS 5500. MAYBE IF WE OPEN IT UP TO EVERYONE WE'LL SEE A DRAMATIC EXPANSION OF PEOPLE USING IT, BUT EVEN NOW THOSE THAT COULD USE IT AREN'T.

TED SIMONS: IF WE SEE A DRAMATIC EXPNASION OF PEOPLE USING IT, DOES IT MEAN A DRAMATIC DROP IN REVENUE AND ABILITY OF PUBLIC SCHOOLS TO TEACH KIDS?

BOB CHRISTIE: THE OPPONENTS WOULD ARGUE THAT. NEUTRAL SCHOOL OFFICIALS ARGUED THAT YESTERDAY IN FRONT TO HAVE SENATE EDUCATION COMMITTEE. CHUCK ETHICS WITH THE SCHOOL BOARD BUSINESS OFFICIAL ASSOCIATION, HE'S THE GO TO GUY FOR WONKINESS IN EDUCATION SPENDING. HE SAID IF WE LOSE 1%, IT'S $10 MILLION. 10% IS $100 MILLION. THE NUMBERS ARE ASTRONOMICAL THE AMOUNT SCHOOLS WOULD LOSE.

TED SIMONS: WE HAD DEBBIE LESCO. SHE'S PUSHING THIS AND HAS IN THE PAST. SHE SAYS NO IT WON'T COST THE STATE. IT WILL SAVE THE STATE MONEY. HERE'S HER REASONING.

DEBBIE LESCO: IT NOT ONLY GIVES PARENTS ANOTHER CHOICE OF WHERE TO SEND THEIR CHILD, BUT IT SAVES TAXPAYERS $4,300 PER YEAR PER STUDENT. THE WAY THAT I CAME UP WITH THAT AMOUNT OF MONEY IS THAT RIGHT NOW WE SPEND ABOUT $9,500 PER STUDENT PER YEAR ON A PUBLIC SCHOOL STUDENT. THAT INCLUDES TOTAL FUNDING. AVERAGE ESA SCHOLARSHIP IS $5,200 PER YEAR FOR A NON-SPECIAL NEEDS CHILD. WE ARE SAVING MONEY PLUS GIVING PARENTS AN OPTION.

TED SIMONS: JEREMY, SOME FOLKS HEAR THE NUMBERS AND SAY, THAT'S NOT APPLES TO APPLES.

JEREMY DUDA: SURE, THERE IS A LOT OF NUANCE IN THE NUMBERS. THAT 9500 A FEW THOUSAND OF THAT IS FEDERAL MONEY. SCHOOLS WILL LOSE THAT. SOME OF THAT IS BONDS AND OVER RIDES, THAT KIND OF THING. SENATOR LESCO CLAIMING A FEW THOUSAND DOLLARS IN SAVING FOR STUDENTS THAT TAKE IT. OTHERS ARGUE BECAUSE OF THE DIFFERENT POTS OF MONEY, THE STATE IS LOSING, I THINK 11 OR $1,200 PER STUDENT. THAT COULD BE A PROBLEM WHEN THIS GOES FOR A VOTE.

BOB CHRISTIE: THE WAY IT WORKS NOW, IF YOU GO TO A PUBLIC SCHOOL, YOU GET STATE FUNDING $5,200 A YEAR. IF YOU GO TO A CHARTER SCHOOL YOU GET ADDITIONAL ASSISTANCE. VOUCHER STUDENTS GET $1,100 MORE FOR ELEMENTARY AND $1,200 MORE FOR A HIGH SCHOOL KID. THAT'S WHERE HE CAME UP WITH THE HUNDRED MILLION DOLLARS MONEY THE DIFFERENCE ON THE STATE FUND.

TED SIMONS: HANK, AS FAR AS THE $5,000 WHATEVER THE AVERAGE IS ASSISTANCE, THE ARGUMENT CAN BE MADE AND THERE WAS A REVIEW OF THIS A YEAR OR SO AGO AT THE ARIZONA REPUBLIC, THAT THE PROGRAMS ARE USED BY WEALTHIER PARENTS IN BETTER SCHOOL DISTRICTS BECAUSE THEY ARE THE ONE WHO CAN AFFORD TO MAKE UP THE DIFFERENTIAL. IF YOUR TRYING TO GO TO A 10, 15000$ A YEAR, WHATEVER IT IS ACADEMY, I GIVE YOU $5,000, IT DOESN'T MEAN MUCH IF YOU CAN'T MAKE UP THE DIFFERENCE.

HANK STEPHENSON: THAT'S ONE OF THE IRONIES OF THE ESA ACCOUNTS. THEY ARE DESIGNED FOR POOR PEOPLE, STUDENTS THAT CAN'T GET AN EDUCATION, FOR PEOPLE THAT NEED THEM. THE PEOPLE TAKING ADVANTAGE OF THEM ARE SENDING THEM TO XAVIER, HIGH PRICED PRIVATE SCHOOLS AND GETTING A CHUNK OF OF WHAT THEY WOULD HAVE TO PAY FOR IT.
TED SIMONS: IS THIS LIKELY TO GET PASSED, TO GO THROUGH, WHAT DO YOU THINK?
JEREMY DUDA: THIS COULD HAVE SERIOUS PROBLEMS IN THE SENATE. ONLY ONE REPUBLICAN VOTED FOR THIS IN THE SENATE. YOU HAVE ANOTHER SENATOR BOB WORSELY SIGNALING HE MAY VOTE AGAINST IT ON THE FLOOR. THAT MAY BE ENOUGH TO KILL THIS.

HANK STEPHENSON: THIS IS NOT A NEW IDEA. IT'S BEEN FLOATED AS MANY TIMES AS I CAN REMEMBER GOING BACK EVERY LEGISLATIVE SESSION, A FULL ON EXPANSION TO OPEN THIS TO EVERYONE. IT'S NEVER PASSED THE SENATE BEFORE. IF YOU SURVEY THE LANDSCAPE, IT'S GOING TO BE A TOUGH PUSH TO GET THAT OUT OF THE SENATE AGAIN.

BOB CHRISTIE: THE BACKERS OF THE VOUCHERS SYSTEM WILL SAY THIS IS TAXPAYER MONEY. I PAY TAXES. I SHOULD BE ABLE TO CHOOSE WHERE MY CHILD GOES TO SCHOOL. IT'S A LEGITIMATE ARGUMENT, IT HAS A LOT OF TRACTION IN THE STATE AND IT HAS A LOT OF TRACTION IN THE SENATE NATIONALLY WITH THE NEW EDUCATION SESSION, BETSEY DEVOS. SO WE MAY SEE THIS ON A NATIONAL LEVEL TOO AND THE ARGUMENT MAY BE OVER.



TED SIMONS: WE WILL TAKE A SHORT BREAK, BUT WHEN WE COME BACK WE'LL DISCUSS A PUSH TO REPEAL THE VOTER PROTECTION ACT.

TED SIMONS: WE ARE BACK AND LET'S TALK ABOUT THE PUSH TO REPEAL THE VOTER PROTECTION ACT. CONTINUES RESOLUTION IN THE HOUSE, 2002 REPEALING VOTER PROTECTION ACT, YOU ARE BASICALLY ASKING VOTERS --

HANK STEPHENSON: IMAGINE THAT ON THE BALLOT. REPEAL VOTER PROTECTION ACT. REFERRED BY THE LEGISLATURE

TED SIMONS: TAKE IT AWAY.

HANK STEPHENSON: IT'S A REALLY TOUGH SELL AND EVERYONE AT THE LEGISLATURE REALIZES THAT. THIS IS ALSO NOT A NEW IDEA. IT'S BEEN FLOATED BEFORE ABOUT REPEALLING THE VOTER PROTECTION ACT. IT'S NEVER GOTTEN OUT OF THE LEGISLATURE BECAUSE THEY KNOW IT WILL FAIL AT THE BALLOT AND THEY DON'T WANT TO DRIVE VOTERS TO THE ELECTION. THIS IS DRIVING THE PROTECTION ACT AT LARGE. THERE IS A PUSH BY REPUBLICANS AND KIND OF STEADY THING, THIS YEAR JOINED BY THE CHAMBER OF COMMERCE UPSET ABOUT THE PASS OF PROP 206 MINIMUM WAGE INCREASE. THEY ARE TRYING TO MAKE IT EASIER FOR THE LEGISLATURE TO CHANGE VOTER APPROVED MEASURE AND HARDER TO APPROVE INITIATIVES IN THE FUTURE.

TED SIMONS: AND LETS JUST DEFINE TERMS HERE, THE VOTER PROTECTION ACT REQUIRES THE LEGISLATURE TO HAVE THREE FOURTHS IN BOTH CHAMBERS MAJORITY TO CHANGE WHAT THE VOTERS APPROVED AT THE BALLOT BOX.

BOB CHRISTIE: THAT'S RIGHT. AND THEY CAN ONLY CHANGE IT TO FURTHER A PURPOSE. THEY CAN'T GUT A MEASURE. THEY CANT SAY THE MINIMUM WAGE OF 10 TO $12 AN HOUR, WE WANT TO ROLL IT BACK TO 8. THEY CAN'T DO THAT.THEY CAN MAKE IT BETTER, THEY CAN RAISE THE MINIMUM WAGE BUT THEY CAN DIMINISH IT. IT'S A REPUBLICAN CONTROLLED LEGISLATURE AND THEY DON'T LIKE THAT.

TED SIMONS: THEY DON'T LIKE THAT, JEREMY, BUT THEY BELIEVE THE VOTERS WILL SAY, WE THINK YOU KNOW BEST?

JEREMY DUDA: TO HEAR THEM TALK ABOUT DOING THIS, YOUD THINK THEY BELIEVE THE POWER SHOULD GO BACK TO THE LEGISLATURE. I HAVE HEARD STATEMENTS THAT PEOPLE HAVE LOST FAITH IN THE INITIATIVE PROCESS. BUT I HAVENT REALLY SEEN IN EVIDENCE IN THIS. THE LEGISLATORS HAVE LOST FAITH BECAUSE THE PEOPLE KEEP PASSING THINGS THEY DON'T LIKE TH EMINMUM WAGE INCREASE BUT I CAN'T IMAGINE IT WILL GET TRACTION WITH THE VOTERS.

BOB CHRISTIE: AND YOU HAVE TO REALIZE WHY THE VOTER PROTECTION ACT IS THERE, BECAUSE THE VOTERS PASSED IT IN THE 1990S AND LEGISLATURE SAID THEY DON'T LIKE IT. THEY REPEALED IT, THEY HAVE A REVOLT ON THEIR HANDS AND THEY ARE STUCK WITH IT.

HANK STEPHENSON: ITS WORHT NOTING, THEY CAN REPEAL VOTER APPROVED MEASURES. THEY JUST NEED THE VOTERS TO GO ALONG WITH IT. THEY CAN REPEAL PROP 206, BUT THEY HAVE TO GET VOTERS TO BUY IN ON IT. THEY CAN'T DO THAT A LOT OF TIMES.

BOB CHRISTIE: THE INITIATIVE PROCESS IS UNDER ATTACK IN THE LEGISLATURE. RIGHT NOW, A LOT OF CANDIDATES, SIGNATURE GATHERS, THEY GO AROUND AND COLLECT SIGNATURES. YOU HAVE TO HAVE 150,000 BALLOT SIGNATURES TO GET A VOTER INITIATIVE ON THE BALLOT. THEY WANT TO CHANGE THE RULES, CHANGE THE SYSTEM. PEOPLE ARE PAID BY SIGNATURE. THEY DON'T WANT THAT TO GO AWAY. THEY WANT EVERYONE TO GET FINGERPRINTED AND REGISTERED. THEY WANT TO MAKE MASSIVE CHANGES IN SIGNATURE GATHERING PROCESS TO MAKE IT HARDER.

JEREMY DUDA: IVE HEARD FROM ANDREW CHAVEZ, IF YOU MAKE THE CHANGE ON BARRING THEM FROM PAYING PER SIGNATURE, YOU ARE ONLY GOING TO DO MORE TO LINE THE POCKETS OF PEOPLE LIKE HIM. IF SOMEONE OUT OF STATE IS WILLING TO PONY UP THE MONEY FOR A BALLOT SYSTEM, THAT'S NOT GOING TO STOP THEM AND THAT KIND OF GETS INTO ANOTHER ONE OF THOSE BILLS THAT WAS PASSED YESTERDAY BY REPRESENTATIVE BOB THROPE WHICH WOULD BAN OUT OF STATE CONTRIBUTIONS TO BALLOT MEASURE COMMITTIES. THAT'S PROBABLY GROSSLY UNCONSTITUTIONAL UNDER CITIZEN UNITED, UNDER SOME PREVIOUS SUPREME COURT RULINGS BUT MAYBE WE PASS IT AND NOT LET THE COURTS PUT IT OUT.

TED SIMONS: IF NOT GROSSLY UNCONSTITUTIONAL AND HIGHLY IRONIC. DO WE BAN OUT OF STATE FUNDING FOR EVERYTHING OR JUST THE INITIATIVE PROCESS?

HANK STEPHENSON: WELL WERE CERTAINLY NOT GOING TO BAN IT FOR CANDIDATES. IT'S THE SAME WITH ALL OF THESE. IF YOU GO TO THE SIGNATURE GATHERING BILL IT APPLIES TO THE INITIATIVES. IF YOURE GATHERING SIGNATURES FOR CANDIDATES, THERES NO CHANGE. IT'S HYPOCRITICAL THAT THE THINGS THEY WANT TO CHANGE ARE FOR CANDIDATES AS WELL, CANDIDATES HIGHER SIGNATURE REQUIREMENTS.

TED SIMONS: WE SHOULD CONTINUE TO DISCUSS THESE THINGS VOTERS VOTE ON. THEY CAN VOTE ON ANYTHING THEY WANT, VOTERS HAVE TO CHANGE THIS THEMSELVES.

BOB CHRISTIE: THAT'S RIGHT. EVERY YEAR THERE ARE A BUNCH OF THESE THAT WORK THROUGH THE LEGISLATURE AND END UP END OF THE SESSION, THE LEADERSHIP DECIDES, WHAT DO WE WANT TO SEND TO THE VOTERS. WHETHER THEY MAKE IT OUT OR NOT, THERE IS ENOUGH CONCERN ABOUT THE RANK AND FILE ABOUT THE INITIATIVE PROCESS THAT THEY MAY GO. IT MAY BACKFIRE. WHO KNOWS?

HANK STEPHENSON: NOT ALL OF THEM HAVE TO BE REFERRED TO THE BALLOT. THE CAHNGES TO THE VOTER PROTECTION ACT DO BUT THE CHANGES TO HOW SIGNATURES CAN BE GATHERED THAT'S JUST STRAIGHT BILL THAT CAN GO TO THE GOVERNOR'S OFFICE AND BE SIGNED AND BE LAW.

TED SIMONS: WHAT ABOUT THE OUT OF STATE MONEY? BECAUSE THE IDEA OF OUT OF STATE MONEY SUPPORTING A CAMPAIGN TO BAN OUT OF STATE MONEY TO ME, WOULD BE DELICIOUS.

JEREMY DUDA: THAT WON'T GO TO THE BALLOT. SOMEONE CAN BRING IN OUT OF STATE MONEY TO DEFEAT IT WHICH WOULD BE IRONIC AND DELICIOUS.

TED SIMONS: GAS TAX HIKE. HOUSE COMMITTEE THAT OKAYS, 7-1 VOTE. YOU DON'T SEE THAT OFTEN. EVERYONE AGREES THE GAS TAX IN ARIZONA, PRETTY LOW.

BOB CHRISTIE: IT'S VERY LOW, 18-CENTS A GALLON. IT HASN'T ADJUSTED FOR INFLATION IN A COUPLE OF DECADES. IT'S IMPORTANT TO THE BACKERS TO GET IT. THE LEGISLATURE DOESN'T WANT TO RAISE TAXES, SO LET'S LET THE VOTERS DO IT. THE LEGISLATURES NEEDS 2/3RDS VOTE FOR THE GOVERNOR WOULD GO ALONG WITH THE TAX INCREASE. THEY CAN'T GET THAT OUT OF THE LEGISLATURE. THEYRE HURTING SO BADLY ESPECIALLY IN THE RURAL COUNTIES, FOR ROAD MONEY, THEY NEED THE BOOST TO 10-CENTS A GALLON.

JEREMY DUDA: BECAUSE IT'S A REFERRAL TO THE BALLOT WHERE THEYD BE ASKING THE VOTERS TO DO IT, THEY HAVE ONE ADDED BONUS. IT DOESN'T HAVE TO GO TO DOUG DUCEY'S BALLOT. THE GOVERNOR OF COURSE HAS PLEDGED OVER AGAIN THAT HE WILS NEVER SIGN A TAX INCREASE. IT'S BROADLY POPULAR AMONG BOTH PARTIES.

TED SIMONS: 18-CENTS A GALLON SINCE 1991. THEY WANT TO RAISE IT BY A DIME. THE NATIONAL AVERAGE IS 31-CENTS. YOUD STILL BE BELOW THAT. THE LOW DESCENTING VOTE WASN'T SO MUCH AGAINST THIS, LIKE LETS GET SERIOUS ABOUT THIS AND MAKE IT SOME SORT OF PERMANNENT INDEXING OF THE TAX.

HANK STEPHENSON: WE ARE GETTING MUCH BETTER TO THE GALON NOW. WE HAVE A LOT MORE ELECTRIC VEHICLES AND HYBRID VEHICLES. IT DOESN'T FIGURE OUT HOW TO TAX THAT. THE CURRENT TAX IS BECOMING MORE AND MORE IRRELEVANT AS WE MOVE TO DIFFERENT TECHNOLOGIES RATHER THAN GAS GUZZLING SUV'S LIKE IT WAS IN THE 90'S.

BOB CHRISTIE: THE SMART ANTI CAMPAIGN WOULD SAYS YOU HAVE BEEN STEALING THE ROAD MONEY THE LAST SIX YEARS, THE HIGHWAY USER FUND. IF YOU HADN'T DONE THAT WE WOULD BE IN A BETTER POSITION.

JEREMY DUDA: SURE AND THAT AN INTERESTING BACK DROP TO THE DEBATE AS THE LEGISLATURE HAS SEEN REPUBLICANS SUPPORTING THE GAS TAX INCREASE. THEY ARE AGITATED AGAINST THE GOVERNOR BECAUSE HE DOESN'T WANT TO RESTORE THE HIGHWAY MONEY THE GOVERNMENT KEEPS SWEEPING EVERY YEAR. MAYBE THIS IS A GOOD BARGAINING CHIP.

TED SIMONS: I WANT TO CHANGE THE TOPIC HERE. ON MONDAY WELL HAVE CHANDLER MAYOR HERE TO TLAK ABOUT THIS INTEL PLANT. MUCH FAN FAIR, MUCH WHO HA. TO GET THIS OUT THERE IN CHANDLER AGAIN.
BOB CHRISTIE: IT S A NEW STATE OF THE ART MICRO CHIP PROCESSING MANUFACTURING PLANT CHANNEL WHERE ITS GOING TO BRING THOUSANDS OF JOBS, BILLIONS OF DOLLARS IN SPINPOFF. THE LEGISLATURE WAS VERY HAPPY WITH THAT, THE GOVERNOR IS HAPPY WITH THAT. PRESIDENT OBAMA IS HAPPY WITH THAT. NOW, PRESIDENT TRUMP IS HAPPY WITH THAT.

TED SIMONS: WE SHOULD MENTION THE ANNOUNCEMENT WAS MADE IN THE OVAL OFFICE. WHICH IS KIND OF UNUSUAL BECAUSE THE OFFICE WILL BE BUILT IN CHANDLER. PRESIDENT OBAMA WAS THERE. INTEL CEO WAS THERE FOR THE ANNOUNCEMENT. HANK, WHAT KEEPS IT FROM HAVING A STOP DOWN BECAUSE THE MARKET CHANGES?

HANK STEPHENSON: I DON'T THINK ANYTHING DOES. THAT'S WHAT HAPPENED LAST TIME. IT WAS SET TO GO. THESE THINGS TAKE TIME TO GET UP AND RUNNING. BY THE TIME IT WAS SUPPOSED TO BE UP AND RUNNING, IT WASN'T. AND IT QUITLY FIZZLED OUT PEOPLE FORGET AND A NEW ROUND OF POLITICIANS ARE SET TO TAKE CREDIT FOR SOMETHING THAT MAY OR MAY NOT HAPPEN.

TED SIMONS: INCLUDING TRUMP WHOSE DOING THE SAME THING FOR WHAT OBAMA DID AND SAYS ITS GREAT FOR ARIZONA.

JEREMY DUDA: BACK IN 2011 GOVERNOR BREWER TRIED TO TAKE CREDIT FOR THIS BECAUSE OF LEGISLATION THAT JUST PASSED AND NOW WE SEE IT- SAME WITH OBAMA, AND NOW WE ARE SEEING IT AGAIN.

BOB CHRISTIE: IT'S GREAT FOR ARIZONA. IT'S A STATE OF THE ART, WORLD CLASS, $7 BILLION MICROCHIP PLANT THAT WILL CREATE TREMENDOUS GROWTH. AND TREMENDOUS ECONOMIC IMPART IN THE STATE. THE FACT THAT IT SET EMPTY FOR 4 OR 5 YEARS IS NOT THAT STRANGE IN THE TECH WORLD. THEY BUILT THAT PLANT ORIGINALLY FOR A COMPUTER CHIP. THAT MARKET COLLAPSED NOW THAT THE MARKET HAS COME BACK FOR ANOTHER TYPE OF CHIP, THEY'LL PUT ANOTHER ONE IN THERE.

TED SIMONS: PROVIDED THAT IN THE 3 TO 4 YEARS IT TAKES TO BUILT THAT, THE MARKET DOESN'T CHANGE AGAIN.

JEREMY DUDA: OF COURSE. MAYBE THEY'LL DO IT A THIRD TIME AND A NEW PRESIDENT WILL TAKE CREDIT FOR THAT.

TED SIMONS: INTEL IS NO FAN OF THE NEW PRESIDENT'S 90 DAY TRAVEL BAN BUT THAT WAS NOT MENTIONED AT THE OVAL OFFICE.

BOB CHRISTIE: THE CEO OF INTEL WAS AMAZINGLY QUIET ABOUT THE COMPANY'S OPPOSITION. A LOT OF BIG TECH COMPANIES ARE AGAINST THE NEW PRESIDENT'S IMMIGRATION PLAN. THEY HAVE SPOKEN OUT ABOUT IT. INTEL SPOKE OUT ABOUT IT BUT NOT WITH PRESIDENT TRUMP, WHICH IS SMART IF YOU ARE A CEO.

TED SIMONS: ALL RIGHT, GENTLEMEN. GOOD STUFF.

MONDAY ON ARIZONA HORIZON, WE'LL HEAR FROM A NEW YORK TIMES REPORTER COVERING THE DEPORTATION OF A MESA MOTHER OF TWO, AND WE'LL MEET A VALLEY DOG THAT'S COMPETING IN THE WORLD-RENOWNED WESTMINSTER DOG SHOW. THAT'S MONDAY AT 5:30 AND AGAIN AT 10:00, ON THE NEXT" "ARIZONA HORIZON." TUESDAY: HEAR FROM STATE DEMOCRATIC LEADERS ON THE CURRENT LEGISLATIVE SESSION. WEDNESDAY: A LOOK AT ISSUES AFFECTING THE DISABLED WITHIN THE AFRICAN-AMERICAN COMMUNITY. THURSDAY: WE'LL DISCUSS THE FUTURE OF THE COAL-FIRE NAVAJO GENERATING STATION. AND FRIDAY: IT'S ANOTHER EDITION OF THE JOURNALISTS' ROUNDTABLE.

THAT IS IT FOR NOW. I'M TED SIMONS. THANK YOU SO MUCH FOR JOINING US. YOU HAVE A GREAT WEEKEND.

In this segment:
Hank Stephenson: Arizona Capitol Times; Bob Christie: Associated Press; Jeremy Duda: Arizona Capitol Times
SPOTLIGHT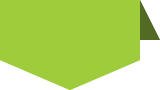 STAY in touch
with
azpbs.
org
!
Subscribe to Arizona PBS Newsletters: