A federal judge stops Proposition 200 from becoming law for now. Opponents of Proposition 200 say this is just the beginning of their legal fight against the initiative. Hear what's next in their strategy to keep the proposition from taking effect.
Transcript:
>>José Cárdenas:
Good evening. I'm José Cárdenas. Tonight on "Horizonte," a federal judge stops Proposition 200 from becoming law for now. Opponents of Proposition 200 say this is just the beginning of their legal fight against the initiative. Hear what's next in their strategy to keep the proposition from taking effect. And you'll meet the new man in charge of the state police agency keeping Arizona's highways and streets safe. That's next on "Horizonte."

>>José Cárdenas:
Earlier this week a federal judge in Tucson blocked the state from enforcing Proposition 200. U.S. district judge David C. Bury granted a temporary restraining order preventing Proposition 200 from taking effect and set a December 22nd hearing. This was prompted by a lawsuit filed by attorneys representing the Mexican-American legal defense and education fun. Fund. The group argues the legality and argues it will jeopardize the health and well being of families that depend on it. Joining us is Phoenix attorney Daniel Ortega. He was at the hearing earlier this week. Thank you for joining us on "Horizonte."

>> Daniel Ortega:
Thank you for inviting me Jose.

>>José Cárdenas:
First just a brief description.

>> Daniel Ortega:
I served for about six years on the Board of Directors in the 1980s and it's involved in civil rights issues, most of which is in the litigation area, litigating cases throughout country that may have some effect on our community. They also have educational programs that are more preemptive in terms of educational -- in terms of education of your legal rights kind of a thing. And, third, they conduct quite a bit of leadership programs.

>>José Cárdenas:
You're co-counsel here. Talk about the parties. Who are the plaintiffs?

>> Daniel Ortega:
The plaintiffs, Jose, we have about 20 of them, currently. Several of them are named. Several are not. Several are fictitious plaintiffs but those who are named in particular are the friendly house. As you know the friendly house --

>>José Cárdenas:
It's a Phoenix organization?

>> Daniel Ortega:
A Phoenix nonprofit that is involved in an array of social services, a lot of which of the services are contracted with the State of Arizona. They also involve an immigration service. We have a firefighter who is a plaintiff. We have a DES worker out of Tucson who is also a plaintiff. We have lots of U.S. citizen children who are plaintiffs. These U.S. citizen children have parents who are undocumented. We have an undocumented person who is in a junior college who is a plaintiff. We have a U.S. citizen who is a plaintiff who feels that her voting rights may be affected by this. So we have over 20 but we have quite a few.

>>José Cárdenas:
And the purpose here is to get, what, a representation of all the different kinds of people who might be affected by the implementation?

>> Daniel Ortega:
Absolutely.

>>

>>José Cárdenas:
Would that explain the DES worker because of the provisions on reporting by employees?

>> Daniel Ortega:
Yeah, I think if that you look at the two groups that are most affected immediately by Proposition 200, you're talking about children who are entitled to benefits, whose parents may not apply for those benefits for fear of being discovered as undocumented, or as being in the United States unlawfully, children who will not be taken to doctors, who may not be taken to schools, who may not be taken to get welfare benefits that they in fact are entitled to. And then, of course, the others are the employees. The employees who have to, in essence become what I've referred to as immigration agents on behalf of the state to determine legal status in order to make people eligible for benefits.

>>José Cárdenas:
Let's talk briefly about who you sued.

>> Daniel Ortega:
Well, we sued the -- Janet Napolitano, first of all, the governor of the State of Arizona. We sued Jan Brewer, the Secretary of State. And we also sued David burns, director of the Arizona Department of Economic Security.

>>José Cárdenas:
why those names?

>> Daniel Ortega:
Largely -- the governor clearly is the one that has to sign the proclamation that makes Proposition 200 law. The governor is also -- has the authority to -- she's over the different departments that provide services to the community.

>>José Cárdenas:
Those are all parties to the lawsuit right now. There's been talk in the papers that Randy Pullen will try to intervene on behalf of the people who are proponents for prop 200. A, do you think that will happen, B, if it does, what impact will it have?

>> Daniel Ortega:
As you say, the question is whether the court allows them. But let's assume the court allows them to intervene this early in the proceedings, and, of course, their argument is that Proposition 200 applies to a whole array of public services, almost all of the public services, which includes marriage licenses, which includes hunting licenses, which includes housing, things that are outside of title 46. As you know, Jose, the Attorney General issued an opinion that said that the only services that would be affected would be welfare services that are a part of title 46, which are not exempt by the federal government.

>>José Cárdenas:
And I want to talk about the Attorney General's opinion. Before we get there, though, you filed the lawsuit in Tucson. Why?

>> Daniel Ortega:
First of all, you know, we have a plaintiff who is from Tucson, a DES worker, number one. We found that it was necessary to file down there because of the climate. As you know in Pima County, Proposition 200 lost, as it did in Cochise County, and we thought it was a good opportunity to go down to Tucson and file this lawsuit.

>>José Cárdenas:
What can you tell us about the judge who is handling the case?

>> Daniel Ortega:
We're very pleased with the judge that we got in this case. We feel he's going to be very fair. Our research shows that he's -- he was a private practitioner primarily in the insurance defense area before he went on the bench. He was appointed about three years ago by President Bush and recommended by Senator Kyl and thus far what we know about him is he's very fair and we expect he will continue to be.

>>José Cárdenas:
Tell us what happened at the hearing on Tuesday.

>> Daniel Ortega:
We filed the lawsuit around 11:00, Jose. After we had a couple of conferences, one with the secretary and another with his law clerk, he set a hearing for 2:00 that same day.

>>José Cárdenas:
Were you asking for a hearing that day?

>> Daniel Ortega:
Yes, we were asking for a hearing largely because the governor was going to sign the proclamation the following day and we thought it important if he was going to grant the TRO that the TRO be granted before the governor had the opportunity to sign the proclamation that would make Proposition 200 law. So after talking to the secretary, after talking to the law clerk, and I think also informing the judge that the Attorney General's office had asked us to inform the court that they wanted to participate telephonically on the TRO, the court gave us an hour on that day to make our respective arguments, and after about an hour's worth of arguments he told us he would have a decision by 5:00, and at about 15 until 5:00 we received an order in which the court granted the TRO and set a hearing for December 22nd at 1:30. The TRO is, in effect until 5:00 on the 22nd.

>>José Cárdenas:
The Attorney General was appearing on behalf of the defendants in the lawsuit, right?

>> Daniel Ortega:
Yes, in addition to the Attorney General, we also had Tim Nelson appearing on behalf of the governor. Tim Nelson is general counsel to the governor.

>>José Cárdenas:
What was reported in the papers was that the Attorney General's argument as to why a TRO shouldn't be issued is they had issued and opinion from their office which gave a fairly narrow construction of the prop 200. Why wasn't that satisfactory?

>> Daniel Ortega:
It's not satisfactory, Jose, largely because it is our position that Proposition 200, should it become law is clearly unconstitutional. The federal government has the sole and exclusive power to regulate immigration. It's our position that because of the reporting requirements and the review requirements by employees of the state that this particular proposition does regulate immigration and that, which is within the strict purview of the federal government. So if --

>>José Cárdenas:
That's your preemption argument?

>> Daniel Ortega:
Yes, preemption. You take the need to review immigration documents to determine whether somebody's here legally, and if you don't do it right, you could be subject to criminal prosecution are probably the biggest arguments that we have.

>>José Cárdenas:
Now, a judge, at least according to the articles in the paper, expressed concern that while he was going to go ahead and issue a temporary restraining order, he seemed to go out his way to point out that it was troublesome that he was doing this even though a majority of the people of the State of Arizona who voted had voted in favor of prop 200.

>> Daniel Ortega:
Jose, as I was pointing out to you earlier, the judge, I thought, stated it perfectly and I want to be able to read what he said about it. That he said, on the other hand, to what you just said, this court is obligated to uphold the constitution of the United States, even when to do so stands in opposition to popular opinion. Clearly the people of Arizona had spoken, but the question is whether the law they passed is constitutional. And we all have to live under this document.

>>José Cárdenas:
You've talked about the preemption argument that you are making. What are the other problems you're asserting as reasons to invalidate Proposition 200.

>> Daniel Ortega:
There are issues with regard to due process, with regard to the denial of benefits and the kind of appeal rights that people have to have their matters reviewed. We're also talking --

>>José Cárdenas:
There's nothing in prop 200 on it --

>> Daniel Ortega:
There's nothing in prop 200 that says once you're denied any benefit based upon a government employee's determination that you're not eligible because of your being here unlawfully that gives you an opportunity to appeal that. It's not in the law and you can't write into the law what's not there. And, of course, the next thing is the fact that there are no clear and objective standards for government employees about what it is will subject them to criminal prosecution.

>>José Cárdenas:
Now, as I understand it, one thing that's not in the lawsuit but is in Proposition 200, is requirement of showing identification to vote. Why is that?

>> Daniel Ortega:
Yeah, the complaint has an allegation regarding the unconstitutionality of that provision as well as the fact that we believe that it violates the voting rights act, but right now the state must get that pre-cleared by the Department of Justice, which means they must approve it before it goes into effect and, Jose, could that take 60, 120, 180 days.

>>José Cárdenas:
So it's in the lawsuit but not currently at issue because of the pre-clearance requirement?

>> Daniel Ortega:
Yes, more briefly we did not include that as a part of our temporary restraining order request. We just simply included it in our complaint.

>>José Cárdenas:
Any expectations or guesses as to what the Justice Department will do?

>> Daniel Ortega:
Well, we clearly feel that they will not pre-clear it, and if they do, we intend to challenge it.

>>José Cárdenas:
And if they don't, is that the end of that issue as far as any litigation in Arizona?

>> Daniel Ortega:
The question is whether the State of Arizona wants to take on the Department of Justice. We doubt it. What might happen is that some U.S. citizens, some citizens of the State of Arizona, might challenge the Justice Department because they have the right to challenge their opinion. It's like the Attorney General's opinion. Everybody's got the right to challenge those opinions.

>>José Cárdenas:
We've got one minute left and I would like to talk a little about the impacts you've already seen from the passage of prop 200.

>> Daniel Ortega:
Well, it's tremendous panic within our community. I mean, total community about what's going to be required of them to receive benefits. Like I said before, the tragedy of all this is the impact it's going to have on children, U.S. citizen children and the fact that their parents who may be undocumented are not availing themselves of the service that they're entitled to.

>>José Cárdenas:
Has that already happened?

>> Daniel Ortega:
It's happening a lot.

>>José Cárdenas:
Do you think the TRO will allay some concerns?

>> Daniel Ortega:
I think the community is celebrating this law was not put into effect and that they're still able to have their U.S. citizen children receive the benefits they've received before, including the fear that they shouldn't send them to school. Now you and I know, okay, that education is exempt from Proposition 200, but those who are uneducated or who fear this law don't necessarily know.

>>José Cárdenas:
Thank you very much for joining us on "Horizonte." He rose through the ranks of the Department of Public Safety and now is in charge. We'll talk to newly appointed Arizona DPS director David Gonzalez in a moment but first Paul Atkinson tells us more about his background.

>> Paul Atkinson:
Governor Janet Napolitano announced the appointment of David Gonzalez as the new director of the Arizona Department of Public Safety last week.

>> Janet Napolitano:
Please join me in welcoming to the podium the director designate of the Department of Public Safety, David Gonzalez.

>> Paul Atkinson:
Gonzalez replaces director Dennis Garrett, who retires at the end of December. DPS is the statewide police agency charged with keeping Arizona's highways and streets safe. Here some background on Gonzalez. He was appointed by President Bush to become U.S. marshal for the district of Arizona. Before his appointment as U.S. marshal, Gonzalez was commander and chief of staff for DPS from August 1995 to April 2002, where he managed the criminal investigation division. He also coordinated the handling of criminal issues throughout Arizona. He served as liaison between DPS and state government for issues affecting the department's criminal justice activities. A registered Republican, Gonzalez must be confirmed by the state Senate. At a news conference, Gonzalez explained why he is coming back to DPS.

>> David Gonzales:
And I remember as a sheriff's deputy sitting and meeting with highway patrol officers, DPS officers up on the freeway, and they had these big shiny cars. My wife said I came to DPS because I like the smoky the bear hats, which I do. And I just thought they were so professional and I said that's the job for me. And I came to DPS, and I don't regret it. I came here because of the traditions and its people and its fine reparation and I come back for the same reasons. Somebody once says you can never come home. I don't know who said that, but they were wrong.

>>José Cárdenas:
Joining us is Arizona DPS director designee David Gonzalez. Thank you form joining us on "Horizonte." I think it was Thomas wolf --

>> David Gonzales:
Thank you. I knew you would know, Jose.

>>José Cárdenas:
I want to start with something that came out in one of the press articles on you. Your admission of having a criminal record --

>> David Gonzales:
During the press conference a reporter asked me what's the most egregious thing I ever did. And I just happened to throw out a time when I met my father-in-law in Vienna on a little vacation, he was a college professor, and it was his most favorite city and he asked me to come meet with him. I flew to Vienna and met with him and we were going someplace and we got on their subway and I asked him, I said, is this public funded? He said, yeah, ride it all time, never paid for it. So as soon as the -- prior of the doors closing, a couple undercover- or plain-clothed police officers came on and all the citizens pulled these books out of their pockets. We knew we were in big trouble. We were cited, paid a fine and were released. So I think that's the extent of my criminal past.

>>José Cárdenas:
Now that we have the scandal out of the way. In all seriousness you have had a stellar record. Give us a thumbnail sketch. What are we missing?

>> David Gonzales:
I started my police career when I was 19 years old, Jose. I'm -- originally from Flagstaff, born and raised there, and sheriff Joe Richards up there, who was one of my mentors, hired me when I was 19 years old to be a patrol deputy and I wasn't even old enough to buy bullets and I was out patrolling and answering calls. When I need bullets for my gun, I would have to go to my sergeant to buy bullets for me. That was kind of an unusual situation.

>>José Cárdenas:
Some undertones of Barney Fife.

>> David Gonzales:
Having been born and raised in Flagstaff, I would meet with DPS officers when I was on patrol as a deputy and I was very impressed with them. They were highly paid, highly trained; I was so impressed, I thought that's the job for me.

>>José Cárdenas:
So it wasn't just the hats.

>> David Gonzales:
Had a little to do it with. I did like the hats. And with this head, there's not many hats that will fit. But I joined DPS and I was -- went to the academy and I was sent to Tucson and I spent my first 10 years with DPS in Tucson as a highway patrolman for two years. After two years as a patrolman, there was a big push for undercover officers at the time with DPS. You have to remember back in the mid-70s it was the heyday of marijuana drug smuggling in Southern Arizona, and I was 23 years old, I looked like I was 16 and they were looking for officers who could go out in the community, infiltrate drug smuggling organizations and buy drugs and make cases, and I transferred to the narcotics unit, undercover unit, was promoted to sergeant from there on in. I was very happy doing that. And then my wife, who was practicing law in Tucson at the time, came home one-day and said, a law firm in Phoenix wants to hire me, can you transfer to Phoenix? I said, let's start packing. That was actually a real pivotal point for me because having worked narcotics for eight years, you kind of live life on the edge a little bit, and you know, you have policies and procedures and it's a type of work where you really do what you need to do to make cases within guidelines of the law and the policies and procedures, but I went to a job called inspections and control. It was a unit that you went in and inspected them to make sure they were following guidelines, state laws, federal laws, and it was -- it really got me to learn about management, administration and it was kind of probably a pivotal point in my career at that time.

>>José Cárdenas:
Were you still doing any front line work when you were in Phoenix?

>> David Gonzales:
I did that for a year and then I was promoted to lieutenant, took over the organized crime section, worked organized crime cases, supervised organize organized crime cases. A couple years later I was promoted to captain where I started the state gang task force and did that for approximately three years.

>>José Cárdenas:
And so your background had you on the front lines in Flagstaff, Tucson and Phoenix. You basically covered the whole state?

>> David Gonzales:
Yes, I did. And as a DPS officer, which was a good thing about it, you work the entire state, you get to know all the local police officers, the different crime issues that are going on from the Grand Canyon to the Mexican border and from California to New Mexico. So it was really -- it's a really interesting to see the different issues that are going on around the state.

>>José Cárdenas:
About four years ago President Bush appointed you to be the U.S. marshal for Arizona. Tell us a little bit about that job.

>> David Gonzales:
Well, the U.S. marshal service is the old Estelella enforcement -- federal law enforcement agency in the country. It was created in the first act of Congress when they started the court system. President Washington appointed the first 13 marshals, and the president still appoints the U.S. marshals to this day. When President Bush won in 2000, I applied for the position, and the way it works in Arizona is Senator Kyl and Senator McCain, they select the appointee and present them to the president and I was fortunate enough to be selected.

>>José Cárdenas:
Tell bus the experiences you had in that job.

>> David Gonzales:
The U.S. marshal service is a great job, and their duties are to arrest federal fugitives, protect the judiciary and the courts, they manage the witness protection program, they manage what we call CON Air, which is basically an airline service that transports prisoners all over the country. Those are their primary responsibilities.

>>José Cárdenas:
And Arizona because of our large Native American reservations does it involve a lot of work on the reservations, field police work?

>> David Gonzales:
Yes, it does. We have an office in Flagstaff that covers the reservations on the north side. But very little of our work is on reservation. We do a lot there, but obviously being so close to the Mexican border a lot of our prisoner issues obviously involved immigration matters and all other types of federal crimes.

>>José Cárdenas:
Given the election results, presumably you could have stayed there for four more years in what seems to be a great job. Why did you decide to go back to DPS?

>> David Gonzales:
You're right. With the reelection of President Bush you just continue on, and I could have done another four years. I got to tell you, Jose, I was raised in DPS. I like that type of police work, working day to day with the community on crime issues, whether it was gangs or it was traffic safety issues, organized crime issues, and I really miss that type of work, and, you know -- and when a police officer comes into a job, I think all of us think about, you know, some day I would like to be ahead of -- the head of a police department or the organization you work for and I had that same dream and the opportunity came open and I thought well -- as you mentioned earlier, it was like coming home, and there's some things that by like to do that by like to change and mold the department the way I think it should be.

>>José Cárdenas:
And I want to talk about that, but first, Janet Napolitano is a Democrat, very prominent one. A lot of attention more recently at the national level. Why did she ask you, a Republican, to take this job?

>> David Gonzales:
Well, I think these law enforcement position, I think astute politicians like the governor, and I think she is, I don't think they look at whether you're Republican or a Democrat. I think they want to get somebody who they think, and I hope I fit this bill, that will do a good job and do what's necessary to protect the citizens and to help the employees in that organization.

>>José Cárdenas:
Did she give you any specific Marching orders?

>> David Gonzales:
No, she didn't. I mean, she just basically -- do what -- do the best job you can and I have confident in you but there was no specific Marching orders.

>>José Cárdenas:
You made some illusions to the major issues that will be confronting you. Let's talk about that. One of them in the past was the allegation of racial profiling by DPS officers. What can you tell us about that?

>> David Gonzales:
Well, you know, DPS has a policy that officers do not engage in racial profiling. It's very basic. You did not stop cars based on the race of the driver. And you don't do it. And I'm not going to tolerate it. I know Dennis Garrett doesn't tolerate it. It's just something that is not done. And there is a big -- there's been some controversy, not just with DPS, but I think all state police agencies throughout the country, that officers are involved in racial profiling. And especially when you have corridors where you have large amounts of drug trafficking, I think you're going to get a lot of those charges. But it is something that I'm very sensitive to and, you know our officers are going to work crime issues. They're not going to work those types of racial issues.

>>José Cárdenas:
I understand from some discussion you and I had earlier that the Hispanic media was quite concerned or there were a lot of questions about DPS and immigration issues. What can you tell us about that?

>> David Gonzales:
Well, they were concerned that the gang task force that DPS manages, the state gang task force, that there were immigration officers assigned to the gang task force, which isn't unusual for a large task force to have federal agencies, state and local agencies all working together. The key is that state and local police officers are not immigration officers. They work crime issues. If immigration officers assigned to the state gang task force are involved in gang issues, and that's what they should be doing, and I will ensure that's what they're doing.

>>José Cárdenas:
What do you think is the biggest issue you will have to deal with when you get there, which is in January, I understand?

>> David Gonzales:
Yes, mid-January. The big issues, and this didn't start yesterday, it's funding officer pay. It's had a dramatic negative result on the agency. DPS officers -- it didn't used to be this. When I came on DPS we were the highest paid and the best trained. Over the years, though, the officers have lost ground. They're probably about 20% underpaid in relation to other major police departments in the Valley, but it goes beyond that also. It's difficult to recruit quality officers when they can look around and go to Phoenix PD or Scottsdale PD or Chandler PD when their pay package are well above that, and all the other issues that go with it, overtime money, healthcare benefits and things like that. Now, there have been officers that have left because they don't see there's a lot at the end of the tunnel and they're not going to get pay raises or they've been coming very slow. But it's one of those issues I need to work with the governor with carefully and the legislature. With that there are not the numbers of highway patrolmen. You drive the freeways every day. It's probably rare you see a highway patrolman out there.

>>José Cárdenas:
We're going to have to leave it there, David but thank you for joining us. We will I'm sure we'll have you back on "Horizonte." To see a transcript of tonight's show or see what's coming up on "Horizonte," go to our website at www.azpbs.org and click on "Horizonte." Thank you for joining us tonight. I'm José Cárdenas. Have a good evening.
In this segment:
Daniel Ortega: Phoenix attorney;
SPOTLIGHT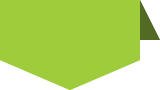 STAY in touch
with
azpbs.
org
!
Subscribe to Arizona PBS Newsletters: