Arizona Democratic Congressman Raul Grijalva talks about immigration, gas prices and the latest issues facing Congress.
Transcript:
Jose Cardenas
>> Good evening and welcome to Horizonte. I'm José Cárdenas. Hear how
universities are getting students in Arizona interested in health career opportunities. Plus, a conversation with Arizona Congressman Raúl Grijalva on immigration, offshore oil drilling, and more. And, we celebrate the past five years of in-depth interviews, coverage of social and political issues, and stories and culture in our community through a Hispanic lens. All this coming up next on Horizonte.

Announcer
>> Funding for Horizonte is provided by S.R.P.

Jose Cardenas
>> S.R.P.'s business is water and power. But our dedication to the community doesn't stop there. S.R.P., delivering more than power.

Jose Cardenas
>> One mission of the University of Arizona's office of outreach and multicultural affairs is to increase and foster diversity of the health care workforce. They are doing this by efforts in Maricopa County and programs being offered. Joining me to talk about these efforts is Patrícia Rodriguez, recently named Associate Director of the Office of Outreach and Multicultural Affairs by the University of Arizona College of Medicine in Phoenix in partnership with ASU.

Jose Cardenas
>> That's quite a mouthful. But congratulations on your new title.

Patricia Rodriguez
>> Thank you very much.

Jose Cardenas
>> Why the focus on diversity in health care?

Patricia Rodriguez
>> We really are finding that as our population grows here in Arizona that we do have a tremendous need for a more diverse physician work force. So our programs are really geared towards getting students interested in medicine as a career.

Jose Cardenas
>> What does this mean for you in your new position? I know you've been involved for a number of years in the program. But as the director, what do you have to do?

Patricia Rodriguez
>> What we'll be doing is continuing some of our efforts in reaching out to the community and letting them to know that there are opportunities in health careers. We do -- that is our focus in the college of medicine in Phoenix have to train more physicians who can then go back to their communities. We have found actually that students who come from underrepresented areas will go and practice in those communities from which they come.

Jose Cardenas
>> When we say underrepresented areas, we're talking not just ethnically underrepresented but also economically and so forth. So you really do canvas the state for these kinds of students.

Patricia Rodriguez
>> We do. Our focus is really -- our programs are open to all students but we really try to encourage those that are first generation college students or those who come from economically or educationally disadvantaged areas to participate in our programs.

Jose Cardenas
>> I want to talk a little bit about how you get these students. But let's first talk about some of the programs that you're involved in. I know one of the key programs is called Med Start. Tell us about that?

Patricia Rodriguez
>> The Med Start summer program is actually a program we have had in Maricopa County for about five years. In Tucson we've had it going for almost 40 years. Basically what that program does it allows students from across the state to come to a campus, either here at the U. Of A. At A.S.U. or the U. Of A. to really have a better understanding of what health careers are all about. They take an English course, for example, for which they get college credit. They also take a health care course. And we also do a little bit of a college 101 just to get them familiar with the process of being enrolled in college.

Jose Cradenas
>> Now, these are kids who are juniors in high school.

Patricia Rodriguez
>> They are students who are juniors in high school, yes. And as part of that experience, we have them tour different hospitals in the area. For example, they visited Banner where they had an opportunity to visit some of the different departments and career tracks that are available there. They also went over to the nursing skill lab at A.S.U. where they were able to practice on different simulations of some of the treatments that they would do nursing, for example. Some of our faculty instructed them on suturing. They were able to do some dissection of a cow eye.

Jose Cardenas
>> This is fun?

Patricia Rodriguez
>> For some of us it's very fun. It allows them to not only learn about the hospitals in the area, the clinics, but to really try these things out for themselves. I've heard from other students that these are opportunities that they don't even get even when they're already in that field. So it's a tremendous opportunity for them to become familiar before they go into a health career.

Jose Cardenas
>> And how many students are we talking about?

Patricia Rodriguez
>> Last year this past summer we had 14 students participate. Again they came from across the state, from the border region, from the reservations. Really students who are underrepresented in medicine. And those are the ones that we're encouraging to take advantage of a program like this.

Jose Cardenas
>> And how do you find them?
Patricia Rodriguez
>> We find them by visiting the schools, for example. We might be invited to do an assembly at a high school. Through our contacts we have a number of partners that we work with here in the county, in the city, and across the state, to really let them know that this program is available as well as other opportunities.

Jose Cardenas
>> Any particular kinds of issues, problems that you run into, in trying to convince these young people that they might have a future in medicine?

Patricia Rodriguez
>> I think part of it's just an awareness. A lot of students don't -- when they go see their doctor they don't see themselves reflected within the field. They don't see doctors who look like them. They may not -- not know that this is a possibility for them. So we do try to work with those students who have expressed an interest in health careers to let them know, for example with the med start program what the process is, what's involved, having that experience of living on campus for five weeks is really built a lot of confidence and really lets them see that this is something that they can do. When they do come to the university, whether it's any of the three universities in the state, they have an understanding of the process and what it means to live on campus, to be away from home. For some families that's a little bit of a difficult issue to have your child go so far away for school.

Jose Cardenas
>> And are there specific criteria that they have to meet in terms of, for example, academics to be eligible for the program?

Patricia Rodriguez
>> For the program we're looking again at juniors. Students who are in their junior -- between their junior and senior year, that's the summer they spend. We do look for them to have express add interest in a health career in some way. Some of them will have volunteered at hospital, for example. Many of them will have taken some kind of science course already or are a little bit familiar with it. And more than anything, it's a willingness to explore these options and to really want to. They know about the opportunities, but they haven't been exposed to them.

Jose Cardenas
>> What about the grades? Do they have to have a certain grade level before you express an interest?

Patricia Rodriguez
>>We focus more on their interests and their motivation and regardless that they may show.

Jose Cardenas
>> Showing desire.

Patricia Rodriguez
>> Desire to do this kind of work, yes.

Jose Cardenas
>> What other kinds of programs are you running?


Patricia Rodriguez
>> We really try to help students all along the pipeline. For example, we've been invited to talk to a kindergarten class. So starting really young. We have the med start program for high school students. For students who are already at the university level we have a program called faces. It's a club that is run here at all the three universities, actually. Where students meet and they talk about topics in health care. They have guest speakers that will talk about their fields in particular. When students are getting ready to apply, we also do workshops. What does it mean to apply to medical school? We inform them of the process of the things that they need to prepare in order to apply. Once they are ready we actually do what we call mock interviews. It's an opportunity for them to practice their interviewing skills. Because that is a part of a process for medical school. You must have an interview with the college. So they're able to come in and practice an interview. They get feedback, you know, this is the correct way to dress. How are you answering questions? And someone in additions might ask you. Once they're in our college, then we do try to see what kinds of services or programs that medical students may want. For example, we offer an opportunity for the students to go to Nogales and shadow doctors in the emergency room there. So it's an opportunity for them to practice their Spanish. We also do offer them medical Spanish course. So it's a number of different opportunities along the way until they become successful physicians in our communities.

Jose Cardenas
>> Patricia, we've got about 30 seconds left. How would students go about getting involved in your program? If they see this program when it airs, what do they need to do to get in touch with you?

Patricia Rodriguez
>> They can visit our website. That might be one of the best ways for them to get in touch with us. And it's www.diversity.medicine.arizona.edu. They can also call me by phone and I can be reached at 602-827-2025. And we'd be more than happy to provide them with any information.

Jose Cardenas
>> Thank you for coming on our show to provide this information.

Patricia Rodriguez
>> Thank you so much for having me.

Jose Cardenas
>> Now a conversation with Congressman Raul Grijalva. Before the recent developments on the economic crisis and development of the $700 billion bank bailout plan. Nadine Arroyo Rodriguez sat down with Grijalva to talk about immigration and other issues in congress.

Nadine Arroyo Rodriguez
>> Many people describe the immigration issue with one word, humanitarian. Where is your party's platform when it comes to immigration reform right now?

Raul Grijalva
>> Essentially the path of legalization, security enforcement, within a year to have a solid comprehensive immigration reform package before congress. That's the commitment of the platform. What's happened to immigration this last session with the majority in congress that the democrats had is that I think we blinked. And we became more concerned with preserving the majority and not taking on an issue that is controversial. And by not doing that, by advocating that leadership, we've allowed others to take it. And the others have made this issue not a humanitarian issue but an issue based solely on criminality. So we've demonized a whole population of people. And it's not just the undocumented. This broad stroke of political profiling is against a people. And to me it's not only an issue of immigration reform, it's a civil rights issue, it's a fairness issue, it's an issue about tolerance. And so immigration has more dimensions than just the undocumented and the immigrant community in this country. It's an added dimension. So there are some things said publicly that would never be tolerated in any other setting or against any other group. It's disturbing, but we bear some responsibility for not having the spine and the political will to engage in this debate that has to happen.

Nadine Arroyo Rodriguez
>> Are you saying the Democratic party needs to be stronger and more stern when it comes to taking on this issue?

Raul Grijalva
>> Absolutely. I said it all the way through. I got in trouble with our leadership when I said we had moot legislation that we were being spineless. And I don't take those words back. I think this issue is of such consequence for the nation, for the social fabric of this country, that we have to take it very seriously. Are we all going to agree on the methodology and the final product? Absolutely not. But not to begin that exercise toward a policy and toward reforming this law I think is spineless and we need to move forward.

Nadine Arroyo Rodriguez
>> How about the local level? How in Arizona the issue of immigration has just become part of everyday living. Taking Sheriff Arpaio in Maricopa County, for instance, bringing up so much stigma on both sides.

Raul Grijalva
>> Political profiling we're talking about. To view a whole community that has been an integral part of the economic development, the social development of this state of ours, part of the cultural and social fabric, not just yesterday but for generations, and with one broad stroke to profile that community as illegal, undeserving of any human equation, that they're not part of the humanity that we all are, there is a moral issue here. And we have to declare that there's a face to this community that you're talking about in one broad stroke. It's the face of success, it's the face of hard work, it's the face of intelligence, it's the face of production to the state. That's the other face in this debate. Arizona has a reputation of being on the point of the spear of some of the most oppressive initiatives and local laws. I don't want our policies here locally and the state level to become the precedent for the rest of the country. And that's why I think congress needs to act.

Nadine Arroyo Rodriguez
>> You sponsored a bill, the saving family home, HR 6116, something that a solution that you provided to the issue of home foreclosure to families, especially in Arizona, and overall across the country. Where is that right now you?

Raul Grijalva
>> We're hoping that that becomes part of the housing initiative in the second round of the session. It didn't get in this time. I think the concept was a little too different for some of the people that were crafting the legislation together. It is receiving more and more support. And I think we'll have enough momentum next time to make it part of that follow up package which will have to happen around the housing market. We did get some good things done in that bill. Housing trust fund, $180 billion for CDBG to help local communities rehab the houses that have already in the inner city been abandoned because of foreclosure. And we're one of the states that leads the nation in foreclosure and more coming online. So for us it's a huge issue. And I think the option of rent to own before you lose your house, which is the legislation I sponsored, is going to become more and more appealing as time goes on.

Nadine Arroyo Rodriguez
>> Your thoughts and what has been happening in Washington with offshore oil drilling and the fact that gasoline pricing, although they're dropping is still an issue.

Raul Grijalva
>> The mantra of my republican colleagues is drill drill drill drill drill. I don't think this is a problem we can drill ourselves out of this. If we tap every available reserve we have in this nation, including Anwar, it would amount to about 4% of our consumption on a yearly basis. But I think we're going to look at drilling. We have to. I think that the public demand and we need to respond to it. I would suggest that there are some in this station around Florida, some of the shore areas, that for many reasons, environmental primarily, but they need to be protected and continue to be protected. I will not vote for drilling in Anwar. I haven't voted in the past and I will not begin to vote for that now.

Nadine Arroyo Rodriguez
>> Do you believe that McCain is going to slide through his home state?

Raul Grijalva
>> No. We're going to make a fight out of it. I think this is a wonderful backdrop to contrast what's being said and what actually happens. Unfortunately our state leads the nation in a failed, broken, dysfunctional immigration policy. Whose backyard is this? We're ranked as the top five in the lowest level of education funding and achievement in the country. Whose backyard is that? The most children proportionally without health insurance in this country. Whose backyard is that? Environmentally, whose backyard it is? Are we going to drill next to the Grand Canyon or not? Those are questions that are part of this state's political legacy. 29 years representing us, Senator McCain, there's some answers he needs to make. And I think Arizona is a wonderful backdrop to make the comparison contrast. And we're going to make a fight out of it.

Nadine Arroyo Rodriguez
>> How about the Latino vote in Arizona?

Raul Grijalva
>> I think it's overwhelmingly for Barack. And I think although right now we're at 65-23, the question is not do they still love Hillary and not Barack. That's not the question anymore. The question people should be asking is, why is Senator McCain 20 points lower than Bush with this same population from four years ago? That's the question that needs to be asked. I think our goal is to get to 70 nationwide. And get us close to that here in the state of Arizona. I think we'll do very well.

Nadine Arroyo Rodriguez
>> Thank you very much, congressman. I appreciate it.


Raul Grijalva
>> Thank you.

Jose Cardenas
>> For the past five years Horizonte has provided a forum for perspective on issues affecting the Latino community. Here's a look back at some highlights.

Nadine Arroyo Rodriguez
>> Phoenix was one of 130 cities across the country that hosted these rallies in what was called a National Day of Action. After fallout from the March rally in Phoenix where many Mexican flags were carried, marchers this time carried the
American flag as a sign of commitment and desire to become legal Americans.

Nadine Arroyo Rodriguez
>> Organizers say that they are aware of the many here and throughout the country that are expressing their feelings on what has transpired in the past several month. They say they are not concerned about those who just want them to go away but yet focus on those who would be affected by unfair illegal immigrant laws. They say it is about momentum and a much greater focus.

Guest 1
>> So what you're saying is -- [overlapping speakers]

Guest 1
>> -- you're saying that if there's a cost associated with dealing with illegal immigration in this country that we can't afford that and we shouldn't do that. Therefore we're not going to enforce that law. Is that what you're telling me, Jake? [overlapping speakers]

Guest 1
>> What other laws don't you want to enforce?

Guest 2
>> Let's spend that money incarcerating violent criminals. Not the person standing on the corner who is only crime is being here without the proper paperwork.

Luis Urrea
>> But the story had been pre 9/11. This was just on the cusp. It was may 2001 when this event happened. And it was the largest single death event, certainly the largest rescue effort in history. The border patrol gave it all up to try to save these people.

Reporter
>> In late 2005, Hispanic magazine released a list of the 50 best places in the country to dine. Mosos Molinos was the only eatery recognized in Arizona. And the restaurant is currently listed in the annual 101 great places to eat in AZ guide. At first glance you may think the restaurant is simple and quaint. But once inside you're in a whole new place. Tradition and the aroma of food entices you.

Jose Cardenas
>> What is generally what's going on in the world today with respect to the attacks on the judiciary?



Sandra Day O'Conner
>> We have seen an increase, I think, in the level of unhappiness in some segments of society with judges and courts. I think that may be triggered by some of the decisions handed down by the United States Supreme Court in some areas.

Jose Cardenas
>> What would you say were the issues you dealt with in Congress that most impacted Arizona?

Jim Kolbe
>> Well, certainly issues dealing with trade. I was very proud to play a major part in the North American free trade agreement. And that opened up an economic relationship between the United States and Mexico, between Arizona and Mexico, that we had never experienced before and increased the amount of trade, the amount of people coming across the border has been enormous since that time.

Linda Chavez
>> Well, first of all I think there's a very simple way of solving our illegal immigration problem right now. And that is to change our legal immigration policy to allow more people to come. Illegal aliens are coming in illegally not because they're too lazy to go down and apply for a visa but because the visas don't exist.

Larry Lemmons
>> What do you think your father would think about what is happening today in terms of immigration reform, that sort of thing?

Paul Chavez
>> I would -- I think the first thing he would do is remind people of the tremendous sacrifice that hundreds of thousands of people make on a daily basis, sacrifice that includes working in difficult conditions under severe heat, and many times working for minimum wage pay.

Jose Cardenas
>> 35 years since the Chicano movement that legitimized the word. Were you surprised about the opposition?

Cheech Marin
>> I really didn't know about the opposition until I started doing this tour and as we started contacting museums. They said, we don't know about the word Chicano. I grew up as a Chicano. My parents grew up as Chicanos. They called themselves Chicanos in the late 80s. Chicano was what we were. It was the first time I heard a term that really identified me. I wasn't really Mexican. Not Mexican. And I hadn't even been to Mexico. But I knew I wasn't the American as those guys.

Reporter
>> Adela is a graffiti buster. Her job is to erase the marks left behind on communities like this one in the West Valley.

Adela Torres
>> We really don't know what you're going to get to see until you get there. Sometimes it's just some small and easy to clean up. Sometimes you're going to get huge whop sites that's going to take you awhile to work on. That's what I love about it. It's different every day.

Reporter
>> 1992, Miriam Flores sued the state for failing to properly educate her daughter who was a student in the Nogales unified school district at the time. Years later the Flores versus Arizona case still struggles to find resolution in the courts.

Reporter
>> It's an art and it's a way of life. With glue made from flour and water along with recycled newspaper, Marimar is a type of culture from our region. And the designs of the pinatas represent our consciousness.

David Iglesias
>> The only hard question initially is do I speak out about this or do I just go away quietly like my former colleague, Johnny Sutton, advised me to do.

Reporter
>> He's one of the valley's most skilled craft artists. Kathryn -- for nearly eight years this Latina has been making all types of arts and crafts with a touch of Latino flair.

Gustavo Arellano
>> I write for the "L.A. Times" once a month. I also value that position. But with a column like this, come on, ask a Mexican. I say, I'm the Mexican. You have to be a little bit outrageous.

Jose Cardenas
>> Here are you guys battling this out in public. Why aren't you sitting down with the sheriff and resolving your differences privately?

Phil Gordon
>> Well, first answer to your question is that this was an attempt by our Phoenix police, certainly backed by me, to work that out. And in the past, the sheriff's office and the city of phoenix police had a working relationship in terms of advanced notice and coordination.

Reporter
>> -- Is one of at least two dozen students at Gateway Early College High School who are undocumented. She is also one of several contributing writers of a published book addressing the issue of Proposition 300. In the book, documented dreams, students offer their thoughts, fears, as well as their appreciation to those who have stood up to what she calls a misguided topic.

Mike Sauceda
>> For 25 years the National Organization of Latino Elected Appointed Officials has educated and helped organize Latino officials from throughout the country. Over the years the organization has grown to represent over 6,000 Hispanic officials. This year's annual conference was held in Washington, D.C.

Reporter
>> Olivas recalls those painful days. Their daughter seriously ill, and the family feels as though the walls were caving in on them. After Angela's death her family decided they never wanted another family to feel that same agony. So through the help of donations, several rooms were transformed into Angela's amigos rooms.



Reporter
>> The Mexican American mirror traces the history of Latinos in Phoenix from the rough and tumble wild west days of the 1860s to the highly-charged civil rights era in the 1970s.

Reporter
>> It is a story of Federico -- the Spanish dramatist and poet who was killed by Spanish Nationalist Militia in 1936.

Jose Cardenas
>> That's all for us tonight. Due to special election coverage here on 8 Horizonte will be pre-empted next week. Thanks for joining us for the last five years. You have a great evening.
In this segment:
Raul Grijalva: U.S. Congressman;
SPOTLIGHT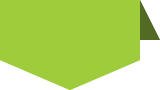 STAY in touch
with
azpbs.
org
!
Subscribe to Arizona PBS Newsletters: