sonora, Arizona was a town for Mexican-American miners, which ceased to exist in 1965, destroyed for an open pit mine.
Transcript:
>> Michael Grant:
Tonight on "Horizon," the glass is more than half full regarding reservoir capacity in the state. We'll talk to representatives of the CAP and SRP about what that means. And you'll learn about Sonora, Arizona, a town for Mexican-American miners, which ceased to exist in 1965, which destroyed for an open pit mine. Plus, we'll tell you about the work of one of the most beloved painters in the west. That's next on "Horizon."

>> Michael Grant:
Good evening. Welcome to "Horizon." I'm Michael Grant. Although we have had a lot of rain recently, Arizona is still in a drought. However, the recent rains, of course, could help us get through the drought by filling the reservoir systems. I'll talk to representatives from the Central Arizona Project and the Salt River Project about the reservoir situation, but first here's a look at how full the reservoirs are.

>> Mike Sauceda:
The drought, but the recent rains are helping us develop a non-rainy day reserve of water. In the Salt River reservoir system overall capacity is 72% full, Roosevelt Lake is 66%. That's up from 42% a year ago. Bartlett Lake is at 83% full. And Horseshoe is at 73% capacity. However, water is constantly being released from those two reservoirs. Canyon Lake is at 94%. Apache is at 97%. Saguaro is at 96%. Those lakes are kept at near capacity in even in times of drought because they are used as flow through. In the Central Arizona Project reservoir system, Lake Mead is 60 to 62% of capacity, 14 feet higher than last October. Lake Powell is at 35% capacity. Snowpack is at 125% in the Colorado River Basin, which feeds the Colorado River, which in turn feed the Central Arizona Project canals.

>> Michael Grant:
Here now to tell us more about our water reservoir situation is Charlie Ester, manager of water resources for Salt River Project, and Larry Dozier, deputy general manager of the Central Arizona Project. We thought between major flood events it would be timely to talk about the reservoir situation. Charlie, I got to hand it to you, last time that you and Tony were on, I think it was about five, six weeks ago, pretty accurate on the short-term, long-range forecast.

>> Charlie Ester:
We said there would be a small break before the next storms came in and I think both Tony and I said when they do they are going to be a little more productive and they certainly have been. We have been getting a lot of precipitation across the watersheds.

>> Michael Grant:
Give me what you think about the balance. Frequently March is really the rainy month if you're going to have a rainy month.

>> Charlie Ester:
Actually the climatological peak for precipitation is the first week in March. There's no reason to believe this is going to quit any time soon. I suspect we'll get several more storms well into March, and in fact the latest forecasts from the national weather service is for the March and April period to remain above normal.

>> Michael Grant:
Larry, it's also been a very good winter for the Colorado River watershed. How good?

>> Larry Dozier:
Yes, it has. It just -- we should have every reservoir of significance on the Colorado River, but primarily Lake Powell and Lake Mead should finish this year fuller than they were last year. Now, that's a little bit iffy for Lake Mead. If it even breaks even, we'll be happy because we expected it to drop 10 feet. But right now, it looks like it could break even next year or be up or down a foot or so and Lake Powell could be 25 feet higher than it was. Those are big reservoirs. They have a lot of room to store water in them and one good year's not going to make up for the effects of five to nine years of drought. But it sure takes the pressure off and gives us a couple more years of breathing room even if we go back into a drought.

>> Michael Grant:
Yeah, Las Vegas has to be breathing a sigh of relief because if I recall correctly, I mean, Mead was getting dangerously close to some of their intake level, were they not?

>> Larry Dozier:
They were getting to the point where they were looking that in four to five years their upper intake would be unable to function. They built a new intake that's 50 feet lower than that and put it in service in the last year or so but it would have limited their ability to meet peak uses and made them have to manage around water quality when you have to take the water off of that top layer that's a little warmer, got a little more algae in it, it's a little more difficult. So this again has given them a real reprieve to work with the rest of the basin states for shortage criteria.

>> Michael Grant:
Charlie, are we getting too much rain -- I mean, in contrast to snow? I know the preference is for snowpack. Why?

>> Charlie Ester:
Well, I think -- you know, after 9, almost 10 years of drought I will take precipitation any way nature gives it to us but ideally you would like to build a large snowpack up on the watershed and have it melt slowly so you can fill the reservoirs in a nice even manner and limit the amount of spill that you have to do, but what we've been getting is relatively warm storms. For example, last weekend's storm snow level was 8,000 feet and we got a lot of rain, it fell on our snowpack. Fortunately the rain was slow enough that it didn't melt a lot of the snow. So we still have quite a bit of snow up there. The other thing we'd like to do is push a little more of this rain onto the salt watershed. The Verde has been favored all season long, and, of course, that's where our smallest reservoirs are. So virtually all the water we have spilled so far has come from the Verde reservoirs.

>> Michael Grant:
Remind us again the basic parameters of the Verde watershed and the Salt River shed.

>> Charlie Ester:
The Verde watershed basically goes from north Scottsdale all the way north to Flagstaff and then west towards Williams and Ashfork. The salt watershed is essentially from Payson east all the way to Alpine, that area. The salt is a little higher, farther in the east part of the state and, of course, the Verde is more in the central and western part of the state. All these storms have been coming in from the southwest, going across northwest Arizona and putting lots of precipitation in that part of the state.

>> Michael Grant:
Larry, where do you guys want it to snow? Give me the geographic definition --

>> Larry Dozier:
We'd really like it to snow in western and west central Colorado, easing over into eastern Utah and up into southern Wyoming. That's the high mountain part of the basins up there that if they get a good snowpack as Charlie says it will melt good and slow on you, come down and carry right on into the late June, July before it finally gets all melted and keeps those reservoirs full right into the middle of the summer. That's -- that area, unfortunately, is not right now the highest levels in the Colorado basin. The southern parts, the San Juan basin, northern New Mexico and some of central Utah, have parts -- parts have more than 150% of normal of snowpack. Right up in there in the head waters of the Colorado we're basically just barely normal. Now, as we said before, there's an average of 120 to 125% over the basin, but the highest and most productive basins are at the lowest of that range.

>> Michael Grant:
Central Arizona Project Colorado River shed, sounds to me really what you're looking for is west of the Continental Divide?

>> Larry Dozier:
West of the Continental Divide and east of the Salt Lake City Wasatch front.

>> Michael Grant:
So from that standpoint, a lot of these storms have been coming up from the El Niño just as as an overall matter, do you prefer more the gulf of Alaska type storms that come down just right to the right spot and then take a sharp left and head in?

>>Larry Dozier:
Those are the kind you like or real heavy El Niño storm that runs all the way up to that highest elevation and still has moisture left to build the snowpack up there. It's early in the season for those high snows. They can get some good wet snows in February and March and even on into April. They'll still be adding snowpack at the highest elevations if we have -- if we continue to have a wet spring.

>> Michael Grant:
You had given me a statistic last time we talked about the subject that one of the salt measuring points on the snowpack at that particular time. What's the current status on that?

>> Charlie Ester:
I think I had mentioned the promontory site which on top of the rim. At this point with so many storms now that we've had, it might be better to talk about general averages. In both the Salt and the Verde both have about 150% of normal snowpack right now, so the long-range forecasts are very promising. It would not surprise me at all if SRP is able to fill its water storage system by the end of the runoff season.

>> Michael Grant:
Including Roosevelt?

>> Charlie Ester:
Including Roosevelt Lake.

>> Michael Grant:
When was the last time that happened?

>> Charlie Ester:
It has been a very long time because our last opportunity truly was 1993 when it was under construction and we had water level restrictions at that point. So you'd have to go back even further, probably 1991 was the last time that Roosevelt was full.

>> Michael Grant:
That's amazing. Because a lot of things have been exposed in Lake Roosevelt that -- people had not seen for a long time.

>> Charlie Ester:
That's true. Roosevelt Lake in the summer of 2002 was down to 10% of capacity. It was virtually empty.

>> Michael Grant:
You know, one of the things, Larry, that we don't talk about very frequently is Lake Pleasant, and I thought that was still a county asset, if you will, but when it was retooled and sort of pumped up, as we say in the biz, what's happening with Lake Pleasant?

>> Larry Dozier:
When the Central Arizona Project was being built, we built a new Waddell dam and moved Lake Pleasant from a less than -- about 160,000 acre-foot reservoir to an 811,000 acre-foot reservoir, and we typically pump water in there from the Colorado River in the wintertime so that we enter the summertime period relatively full and that provide our summer water supply without having to pump it all the way from the Colorado River, and we were still pumping up in there up until this time last week or even a day or two later, but with the storm that came in, we all experienced last weekend, it was particularly wet on the Agua Fria watershed. It was particularly wet on that watershed, the Crown King, Horse Thief basin and up in that area, 5 to 6 inches of rain in some of the wettest spots. So it literally filled up the storage space. We are like 2 feet left of what we would call conservation storage space, and they have we have some flood space on top of that, but this storm this weekend could fill all of that conservation storm space and move into the flood control space.

>> Michael Grant:
And Lake Pleasant is a pretty big bowl.

>> Larry Dozier:
It is now. At the level it is now, it's about 10,000 acres of surface area and, as I say, just under 800,000 acre-feet of storage in it.

>> Michael Grant:
And I didn't realize, but you were telling me that you guys have the plumbing, if you do have to do releases, to at least in small amounts, move that over to -- it's escaping me, where does --

>> Larry Dozier:
We can carry it around to where the CAP canal crosses the Salt River right below the Granite Reef diversion dam. We have an outlet that we can release water out of there. It was put in to provide flood relief outlets from the water that could be captured behind what's called the reach 11 dikes where the Phoenix open and horse world and the parks are, those flood basins, they would release water into our canal and carry it over there. Those basins have no water in them. They did not have any water in them. So if we needed to get up to about 3,000 cfs, that's coup cubic feet per second, at that rate you could probably drop Lake Pleasant 6 inches a day, we could put it in our canal, carry it around and drop it in the Salt River Project with appropriate -- or in the Salt River bed with appropriate coordination with the Salt River Project and the Maricopa County emergency coordinations crews so that most likely the amount we would put in there would be 5 to -- or 10 to 25% of what's going down the river, whatever the orders are scheduled. It would probably be unnoticeable at that particular time.

>> Michael Grant:
Speaking of releases, what's the -- you guys pretty much trashed Tempe town lake. I'm sure you're sorry about that. What's the release expectation?

>> Charlie Ester:
Currently we're releasing about 15,000 cubic feet per second, and that did peak out around 38,000 over the weekend. Right now with the storm coming in and our available storage capacity that we have on the Verde again because the salt should be less of a problem since there's storage space available at Roosevelt, I would anticipate that we can get through this weekend at flows less than last weekend and probably most likely around the 20 to 25,000 range.

>> Michael Grant:
And all SRP water deliveries have now been restored?

>> Charlie Ester:
Yes, in fact subject to board approval in March, but part a board committee today voted to make our full allocation this year from surface water.

>> Michael Grant:
Larry, almost out of time but I know you guys were supposed to come up with a plan pretty quick in case there was a water shortage divvying things up. I assume this makes things a little easier.

>> Larry Dozier:
We are still going to meet with the basin states in April, review the snowpack and I'm sure we will say there's no needed to any changes this year and then we're going to go to work on trying to have some shortage criteria in place. The federal process, and they have to go through a NEPA scoping, is expected to take about two years. We will start on that in April anyway, we don't care how full the reservoirs are. We need to have that done. But it will take a little pressure off.

>> Michael Grant:
Starting April on that?

>> Larry Dozier:
Starting April.

>> Michael Grant:
Larry Dozier from the Central Arizona Project thank you very much for the information. Charlie Ester, I hope the forecasts you're giving me continue to be accurate. Thanks to you as well.

>>Charlie Ester:
Thank you.

>> Michael Grant:
Thomas Wolfe wrote "you can never go home again." While most of do you say have home towns we can return to, those who grew up in one Arizona mining town do not. All this week "Horizon" telling Arizona stories about the people, places and events that make up our state's colorful history. Picnics, parties and parades filled the thriving mining town of Sonora, Arizona, but you won't find it anywhere on a modern day map. It is gone. Paul Atkinson has the tale of a town that lives on only in the memories of those who grew up there.

>> Paul Atkinson:
The town of Sonora, Arizona, exists only in photos and the memories of those who once called it home.

>> Frankie Olmos:
My mother had a lot of pictures, and I started putting them all together.

>> Paul Atkinson:
Frankie Olmos grew up in Sonora in its heyday in the 1940s. At its peak, the population reached more than 5,000 people.

>> Frankie Olmos:
It was a lot of fun. I had a lot of friends. We would go swimming, we would go into the mountains and picnic, we would go on bike rides. It seems like there was so much to do in this small community, and the only entertainment was radios. Very few people had televisions, I'm sure. I know we didn't.

>> Paul Atkinson:
Jesse Hill grew up in the mining town. It was one of three segregated communities established by the local mine around the turn of the 20th century. Ray for Anglos, Barcelona for Spaniards and a town Mexican miners named Sonora after their home state.

>> Jessie Hill:
And the attitude in that early period was that the workers were to be kept separate. They were going to be paid differently or separately, and they were going to live separate from each other.

>> Paul Atkinson:
In time, the town of Sonora took on an identity.

>> Jessie Hill:
So when they came to Arizona, you can say that they reinvented their community, their town. So they brought this richness of family and cultural traditions and customs with them.

>> Paul Atkinson:
Sonorans celebrated traditional Mexican holidays such as Cinco de Mayo and Mexican Independence Day. They also held 4th of July parades and over the years developed an annual fiesta the whole town took part in.

>> Jessie Hill:
We loved those fiestas. They had all kinds of games for the children. We had people that came in from all over the state for those fiestas in that little town. How they managed to spend all that time there partying. But we prepared for that months ahead.

>> Paul Atkinson:
The American pastime of baseball became a way of life in Sonora. A semi pro ball team was made up of miners from Ray and Sonora. They played teams from around the state and usually won.

>> Frankie Olmos:

Every Sunday we'd get dressed, and we knew we were going to a baseball game. The Ray Tigers were really good.

>> Paul Atkinson:
Sonora had become the quintessential American immigrant town but what supported the community's livelihood also led to its demise, for mining no longer took place below ground but above, large amounts of earth were moved to get to copper ore.

>> Frankie Olmos:
We more or less knew that the town was going down because the homes started cracking when they did their blasting. All the homes started cracking. So everybody on the outskirts of town had to start moving out because it was dangerous. That's when the church cracked, too.

>>Paul Atkinson:
The mining company demolished the old church in 1951 and paid for a new one built on the other side of town, complete with a crucifix and an altar imported from Italy. The company could not do the same for people's homes.

>> Christine Marin:
We were one of the first families that had to move out of Sonora. In fact, I was in the 7th grade when we were told that the mine -- the open pit was closer to our home, and I cried, of course. I didn't want to move to ray. That's where we had to go.

>> Paul Atkinson:
By 1963, the remaining residents of Sonora were told they had two years to leave the town.

>> Christine Marin:
No one was paid anything for their homes. We just upped and moved.

>> Paul Atkinson:
The town of Sonora was demolished in 1966.

>> Christine Marin:
So the company didn't just demolish the town without any kind of feeling behind it. The company wasn't that cruel. Simply because the company recognized that these were important families and that they cared enough about their town to want to try and save it.

>> Paul Atkinson:
The mining company paid to have the town's church relocated with the blessing of the Catholic priest.

>> Frankie Olmos:
He parade the rosery in front of the church. I think it took him a week to bring it down, and he walked ahead of that church praying a rosery the whole way, and it's here in Kearny and it's beautiful. We love our church here.

>> Paul Atkinson: A new cemetery was built in Kearny and the remains of graves from ray and Sonora were dug up and buried here. The area where the town of Sonora was located became part of a large pit, the ground that held so 67 life -- much life became lifeless mine tailings.

>> Frankie Olmos:
But after it was all done, then we realized, we didn't have a place to go back to. This was it. It was a permanent thing. It was gone.

>> Jessie Hill:
I don't know, maybe if Sonora would have continued existing, I don't know if our outlook in life would have been as it has to succeed and strive for more. Or we would have still been back there with that guitar music and fiestas and raising our children as we were.

>> Frankie Olmos:
We made good lives for ourselves, and maybe it was a blessing in disguise. I don't know.

>> Paul Atkinson:
In 1999, Sonora was recognized with an historical marker that sits below a hill that once overlooked the town.

>> Frankie Olmos:
There were no records of Sonora, Arizona, but now there is. They can look for it. There's an historical marker. I think it makes people feel a little bit better. There's a since of belonging. They can take their children up there and say, this is where our town was at, and it makes you feel good.

>> Paul Atkinson:
A cross put up by residents more than 50 years ago is the only reminder of what once was a place hundreds of families called home.

>> Jessie Hill:
It was a beautiful life. And it's something that I'll carry in my heart the rest of my life until I'm gone.

>> Michael Grant:
Tomorrow night Arizona stories profiles a fashion accessory that is uniquely Arizona, the Bola tie. We'll learn how Arizona's official neckwear got its start and how the tradition is kept alive.

>>> Michael Grant:
The work of one of the west's most beloved painters, Maynard Dixon, on displea at the University of Arizona museum of art. Dixon believes when painters base their work on native material they could best influence the art observer. Bill Buckmaster gives us a look at the exhibit.

>> Bill Buckmaster:
Few American artists of the 20th century managed to capture the special light and majesty of the southwest like Maynard Dixon.

>> Charles Guerin:
I think that's one of the defining characteristics of western painting to begin with, particularly those artists that painted the paintings in the west, not true with, say, recommendington who did sketches here and went back to his studio in New York and did illustrations for magazines. The plain air painters, the ones that actually worked in that light, they exhibited it, and Dixon had an extraordinary way of capturing that drama, I think, was just very special.

>> Bill Buckmaster:
Betsy, tell me a little about this Dixon. I think it's one of my favorite in the show. It's really terrific.

>> Betsy Hughes:
You made an excellent choice. I think this piece speaks very eloquently about Dixon's acetic. It shows his interest in the Native Americans and also the subtle earth tones he carries through the entire painting from the ground up through the dwelling and into the sky.

>> Bill Buckmaster:
It's a wonderful use of the light, isn't it?

>> Betsy Hughes:
Yes, and the light is really his hallmark. If the works are filled with light, it's a Dixon -- an excellent Dixon quality to the paintings.

>> Bill Buckmaster:
Ansel Adams 'who took this photograph of Maynard Dixon in Tucson in the early 1940s said that Dixon like few people he had known appreciated the whole of the land, as well as its parts and their interrelationships. As Adams said, for Dixon, the west was un-crowded, un-littered, unorganized and above all vital and free.

>> Charles Guerin:
He was one of the few artists that worked in the west that was a true westerner. I mean, coming from California, he grew up in this landscape. He has a sense in his work from my perspective that is really unique. He has a sensitivity to the landscape and to the raw fundamental qualities of the land that I don't see in a lot of other artists of his generation.

>> Bill Buckmaster:
Maynard Dixon made countless drawings that reflected his deep love of the culture of the west.

>> Charles Guerin:
As a young man he contacted Frederick Remmington and showed him work and recommend Inc. ton told him, if you study and work hard you can become an artist but what he finally said is draw, draw, draw and and draw from nature, and he did that. The quality of his drawing is really the quintessential aspect. It's what makes the painting so powerful. He drew first and developed his paintings from the drawings. The drawings are stellar.

>> Bill Buckmaster:
42 Dixon drawings belonging to the University of Arizona museum of art are now on view as part of a two-part show that also features 36 oil paintings and drawings on loan from the sizable Dixon collection of Mr. and Mrs. A.P. Hayes of Scottsdale.

>> Charles Guerin:
We often look for opportunities to show aspects of our collection in -- and to expand upon that with others. Our collection is princeably works on paper. A.P. Hayes's' collection is a mixture are works on paper and works on canvas. So it gave us an opportunity to show the full range of what the artist was doing, not just the drawings.

>> Bill Buckmaster:
During his career that spanned the first half of the 20th century, Maynard Dixon made many trips to Tucson, eventually moving here in 1939 with his third wife, San Francisco artist Edith Hamblin. The couple spent the last years of Dixon's life at this home in central Tucson where Maynard Dixon died in 1946.

>> Michael Grant:
The Maynard Dixon exhibit at the University of Arizona museum of art will be up through April 3rd. Museum located near the corner of park and speedway in Tucson. You can visit our website at www.azpbs.org. Once you get to the homepage, click on the word "Horizon" to see transcripts or information about upcoming shows.

>>> Larry Lemmons:
Arizonans may soon be able to bring their guns into their favorite watering hole. A Senate committee approved a plan to legalize loaded weapons in places that serve alcohol. And efforts by some lawmakers to ban cities on day labor centers for undocumented immigrants. Join us for the Journalists Roundtable on Friday.

>> Michael Grant:
Thanks for being here on a Thursday. I'm Michael Grant. Have a great one. Good night.
In this segment:
Charlie Ester:Manager of Water Resources, Salt River Project;Larry Dozier:Deputy General Manager, Central Arizona Project;
SPOTLIGHT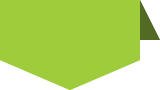 STAY in touch
with
azpbs.
org
!
Subscribe to Arizona PBS Newsletters: