An update from a Capitol reporter about the State legislature, where lawmakers continue to look for a compromise on the State's budget.
Transcript:
>> Michael Grant:
Tonight on "Horizon," at the State legislature, lawmakers continue to look for a compromise on the State's budget. We'll get an update from a Capitol reporter. Plus, the Minutemen Project is a controversial endeavor of private citizens watching the border for illegal aliens and you have less than two weeks to file your taxes. We'll have some last-minute tips to help you get that done. That's next on "Horizon."

>> Michael Grant:
Good evening, I'm Michael Grant. Welcome to "Horizon." State lawmakers have been meeting behind closed doors trying to find a compromise for the State's budget. Meantime, a host of other bills being dealt with at the State legislature as well. Here now with an update on what's happening at the Capitol is Robbie Sherwood, legendary legislative reporter for "The Arizona Republic." Hello Robbie.

>> Robbie Sherwood:
Hi, it's always good to be here.

>> Michael Grant:
Are they making some progress on the budget?

>> Robbie Sherwood:
I don't know.

>> Michael Grant:
All right, strike the 'legendary.'

>> Robbie Sherwood:
Yeah, there goes the myth. Yeah, I think that they are making some progress, but the way it's been described to me is that it might be a little bit of negative progress, which always has to happen before we actually get to the deal. The intelligence we were getting is that they were very, very close. And then after yesterday's meeting, I don't think they're so close anymore. It might have uh - blown up might be too strong a word, but some negative progress --

>> Michael Grant:
I hadn't spotted that before, and if that doesn't go -

>>Robbie Sherwood:
Some new issues introduced, some tough talk, some ruffled feathers, they're back at it right now even as we speak, they're back in the room. I still think they're going to figure something out maybe the end of this week, next week.

>> Michael Grant:
How much of this is minion to minion, and how much of it is, you know, legislative leadership to government directing?

>> Robbie Sherwood:
At this point is whittled down to legislative leadership to government directing, of course anything that they agree with, they're going to go back and try to cover everybody. So it's not as easy for them as it is for her to simply make a demand. The seemingly obvious solution to this is sort of staring them in the face where they all can kind of get out of this with dignity and pride. To me it seems to be that the Governor wants some spending added back in for CPS, all day kindergarten, about $80 million dollars worth. There's about that much in the rainy day fund right now. Legislators already cracked the lid off that fund in order to not borrow any money for their budget. So to me it seems like they're going to have to let her go back in, dig around, get some money out of there, pay for some - add some spending back in. And then if they hold tough on tax cut, maybe some business property taxes, and refuse to borrow any money. Then it seems to me, they could all come out of this thing and declare victory, but it's the little details that they've got to figure out first.

>> Michael Grant:
You know, speaking of the business tax cuts, I have been hearing radio ads this week that invite e-mails, calls, letters, postcards, to the Governor to encourage her to sign the next series of property tax relief bills for businesses that come down the pike.

>> Robbie Sherwood:
I think she will take a -- I don't think she would take a large political risk if she didn't support those. This is a Democratic Governor who has enjoyed a lot of support from the business community, up until now. Going south on this particular tax cut that the business community has been asking for, some equalization on property tax rates for 10 years, there is mechanisms in -- expensive ones in order to hold homeowners harmless from that tax increase, so it doesn't balance out the negative to homeowners. You know, probably she is going to have to support that in order to maintain that support from the business community as she runs for reelection.

>> Michael Grant:
Let's touch on some education related bills. The one which would have, among other things, allowed some community colleges to issue four-year degrees got killed in the senate yesterday?

>> Robbie Sherwood:
They had come over from the house, it had multiple provisions in there, and the Bob Burns told the chairman look, I don't think your bill is getting out of here in this form. She offered up an amendment that pretty much gutted a lot of things. It allowed community colleges to offer four-year degrees and didn't give them any funding mechanism to do it. Even that didn't fly, the bill failed.

>> Michael Grant:
The concern was -- I don't think it was money coming out of the State's general fund but it was going to drive arguably some tax increases at the community college district.

>> Robbie Sherwood:
Yes, the districts were going to have to tax themselves in order to fund the upgrade.

>> Michael Grant:
I recognize nothing is ever dead over there, but do you think this is dead?

>> Robbie Sherwood:
It's not feeling very well. I think this was too much too soon, and you know, pieces of it may end up as amendments onto other bills. That's typically what happened. I wouldn't be surprised to see some elements of it go through, but this very large package, I don't think we're going to see that again.

>> Michael Grant:
In the oops, we should have talked to some other people category, I understand that the proposed referendum to send to a vote to the people in 2006, a proposal that 65 cents be sent in the classroom of every education dollar is not fairing too well?

>> Robbie Sherwood:
Yes, it debuted with a big bang on Thursday, there was a surprise press conference with Weiers and Ken Bennett talked about this referendum that was going to add 65 cents off every dollar -- mandate 65 cents out of every education dollar we spend in the classroom. They said they would drop it early this week. They didn't tell anybody else about this, particularly members of their own leadership teams, their education chairs and this came back on Ken Bennett like a ton of bricks on Monday with some very angry colleagues of his, and they particularly didn't like the tone of the television commercial that they had filmed which said contact your legislator and urge them to support the Republican plan for education. The Republican plan, you didn't even tell us about it and we're the Republicans.

>> Michael Grant:
We're the guys on the other end of the phone when they call.

>> Robbie Sherwood:
Yeah, and so, they didn't like that at all. So it appears it's several votes short of being allowed as a late introduction or even passing. So they all have two options. They can either wait until next year and try the referendum bit again with everybody on board, but if that fails, then there is not enough time to collect signatures. The other option would be to collect signatures for an initiative now, which is how they are going to do it in other states anyway.

>> Michael Grant:
Okay. The voucher bill, are there just not enough votes there? I've lost track, Robbie, where that one is.

>> Robbie Sherwood:
It's still sitting on the launching pad for a full house vote. It's about four votes shy, give or take -- and people don't seem to be moving, so it's not looking good for that. And, you know, like you say, it's never dead until they end the session and the bill hasn't been heard, but it's not feeling well either.

>> Michael Grant:
One that was feeling well but may have taken a turn for the worse is the bill that has to do with trying to restrict methamphetamine production and require the sale of certain cold medication from behind the counter -- that had some new life at the beginning of the week, but I understand it's faltering.

>> Robbie Sherwood:
There has been a lot of road blocks in front of that bill. It was reintroduced as a striker on Monday. It passed out of a committee and was headed for a house floor vote. Then the sponsors of that, Attorney General Terry Goddard, who's pushing for this, and sponsor Tom O'Halleran went to the Phoenix City Council to lobby them for their support for the bill. The council was considering doing their own ordinance on this feeling that the legislature wasn't getting anything done. Some council members, much the way that Bennett-Weiers commercial did, said on television we've got to pressure these lawmakers into hearing this bill, who is standing in front of them. They identified Bob Robson, who's the chairman of the rules committee, which is the next step for this bill. Every bill goes to rules. Robson had been spoken to on this and he was identified as a roadblock. He wasn't then, but he is now, because he is mad over this tough talk. He's vowed to not hear that bill. So if he sticks to that vow, the only hope for the provision to put the chemical behind the counter to allow the tablets to only be sold by the pharmacist, to try to stop meth production, the only way that might get past him now is if it becomes an amendment on to another related bill.

>> Michael Grant:
Robbie Sherwood, thanks very much for the update. Hang in there out there.

>> Robbie Sherwood:
You're welcome.

>> Michael Grant:
There are a couple of bills dealing with immigration issues. One of them would expand proposition 200. Another would make English our official state language, but a group of people is taking illegal immigration into their own hands. Volunteer group known as "The Minutemen" officially launching their month-long border watch project in Cochise County. Christopher Conover reports on the Minutemen Project.

>>Christopher Conover:
Participants came to Arizona from across the country. They say all they want to do is send a simple message.

>> Minuteman:
President Bush and congress need to start doing their job. It's getting old. $34 billion our country spends on noncitizens. It's getting old. Terrorists are coming over the border, 196,000 OTMs.

>> Lawrence Headrick:
I spent half of my life in the military defending the constitution. I felt pretty damn passionate about it then. I haven't changed my mind.

>>Christopher Conover:
On the first day of the month-long protest, participants from across the country gathered in Tombstone to register and receive instructions. While most of the volunteers were men, women also answered the call.

>> Wanda Cisco-Schultz:
We're just average folks, just folks that came here because, we see the huge threat in our citizenship becoming worthless.

>> Christopher Conover:
Participants say they will act as observers at the border letting the border patrol know if anyone tries to illegally cross into the U.S. Not everyone agrees with the Minutemen however.

>> Luis Martinez:
Border patrol should do their part. Nobody else should be involved. The government should be here right now.

>> Christopher Conover:
As the Minutemen milled around in Tombstone waiting to register, protesters made their feelings known.

>> Protestor:
Welcome to our shores. As you welcomed me when I was a stranger in Egypt.

>> Christopher Conover:
Some of the Minutemen are armed and that has some people worried about vigilantism.

>> Rev. Robin Hoover:
The chemistry is ripe for there to be violence out here as a result of the presence of vigilantes. We have a bunch of folks not native to southern Arizona, not wanted too. We also have white supremacy groups here. Our hate mail has risen in volume. The e-mail we get, etcetera, the number of fliers being distributed around talking about invasion and such. It leads to a climate that just doesn't feel right. It doesn't feel good.

>>Christopher Conover:
Historically, Tombstone, Arizona, is known as the home of the gun fight at the OK corral, but the organizers say they won't be responsible for any violence here.

>> James Gilchrist:
You don't need weapons to create change, all you need is a big voice. The policy I've used, the philosophy I use is from someone I learned of when I was a high school student. His name was Martin Luther King. The man never gave up. He kept pushing and pushing with his voice and his preaching. We want to do the same.

>> Christopher Conover:
Gilchrist continued to emphasize that violence is not the purpose of the Minutemen.

>> James Gilchrist:
This is an assembly under the First Amendment. We're here to present our case to the American public. This is how we feel. Mr. Bush, this is how we feel. Listen to us, please. We're not here to engage in war. This is not a war. I've said it three times, I think. If someone fires upon us, we will call law enforcement.

>> Christopher Conover:
The Minutemen did gain the attention of the border patrol. Government officials are outwardly less than happy with the presence of the volunteers and are concerned about violence.

>> Robert Bonner:
If their intention is to take the law into their own hands, their intention is to take assertive behavior against people, whether it's people that are illegally entering the United States or not, that's not appropriate. That violates state law and may violate federal law.

>>Christopher Conover:
The Minutemen also drew the attention of the national media with reporters like Margaret Talev with the Washington D.C. bureau of McClatchy papers traveling to southern Arizona.

>> Margaret Talev:
We have newspapers all over the country in states including California and North Carolina where immigration -- either has always been a real problem or has been a problem in recent years. While our readers have wildly varying viewpoints on what's the right solution and what level of immigration is appropriate, everyone agrees that it's a problem.

>>Christopher Conover:
All of the attention did please at least one man, the mayor of Tombstone.

>> Andree DeJournett:
This is a form of tourism here. You've got media, you've got people. That's business for Tombstone.

>> Christopher Conover:
Legal observers are shadowing all of the events related to the minute men to ensure that nobody's civil rights are violated.

>> Michael Grant:
Procrastinators, tick-tock, nine days and counting until the time to file your income tax returns. We'll look at how many returns have been filed to date and talk about how to get last-minute tax forms and request an extension, the average tax refund amount and the most common filing errors. But first, if you are really stuck on how to complete your return, there is help out there. Merry Lucero reports.

>>Merry Lucero:
AARP tax volunteers help to prepare 90,000 income tax returns last year. This year, they expect to do even more. At the Via Linda Senior Center in Scottsdale, the volunteers giving free tax assistance are keeping busy.

>> Diane Pearson:
We are full. We may add another shift if we have more demand than we have space for.

>> Merry Lucero:
Diane Pearson is a team leader. She double-checks the returns. The IRS trains the volunteers.

>> Diane Pearson:
Training classes last five days and they have to pass a test at the IRS. So they are IRS certified when they are finished.

>> Merry Lucero:
The AARP supplies the computers. The IRS supplies the software and other materials as well as support.

>> Larry Szambelan:
The IRS also contributes hardware and they buy ink jet cartridges for the printer so that we can print the returns. And they supply 800 number help to us directly that's outside of the general public so that we can get through, if we have a client in front of us and we have a question that we don't know the answer to, so we call that 800 number, identify ourselves and then they give us the answer right away.

>>Merry Lucero:
The volunteers enter the data and E-file, saving money for government tax agencies and ultimately for taxpayers.

>> Larry Szambelan:
We're doing probably about 97% of those that will be filed electronically, so it eliminates all of the paperwork for the IRS. They don't have to get stuff in the mail or sort it. They get everything electronically, and they are very pleased to get that.

>> Merry Lucero:
More money saving? Choosing direct deposit for a refund, eliminating the need for the IRS or Department of Revenue to process a check.

>> Larry Szambelan:
And if you happen to owe and some people do owe money, we give them a little form, and we print out a voucher and give them the address and then they send that in on their own. But most folks get money back.

>>Merry Lucero:
To qualify, clients must have a basic return.

>> Larry Szambelan:
We do primarily simple returns. We don't go in and do rentals or depreciation or things like that. When we have a client that comes in with that, we ask them to go to a paid preparer, because we feel like since we haven't been trained there, we want to do our best for all of our clients.

>>Merry Lucero:
The program targets seniors, but they also help those with lower incomes or language barriers, the disabled and anyone who needs assistance with their tax returns.

>> Michael Grant:
Here with more on income tax returns is Bill Brunson. He's the public information officer with the Internal Revenue Service, and Dan Zemke, public information officer with the Arizona Department of Revenue. In fact, speaking of assistance, Dan, I heard just this week, and I know IRS has a similar program, but, there is software companies that for certain groups of people will make their tax software available for free and they can use that and file electronically?

>> Dan Zemke:
That's what's known as the free file alliance. These particular software companies have targeted particular groups of people, sometimes by income, military is one of the choices, EITC eligible individuals, and they will allow them to E-file their tax returns at no charge, just by going on line and, you know, coming through either the Department of Revenue web site or the Internal Revenue Service web site to get to that free file portion of it.

>> Michael Grant:
Well, speaking of filing, Bill, how many returns to date, E-file or snail mail or whatever?

>> Bill Brunson:
We're looking at about 74 million out of approximately 133 million that we expect across the country. In about 47 million have electronically filed. Here in Arizona, we expect 2.3 million Arizonans to file a federal return and of that number, 1,175,000 will electronically file.

>> Michael Grant:
I was doing some fast math on the national numbers. That was well over 50%.

>> Bill Brunson:
A little more. The last two weeks, we'll see a big surge, probably 25 to 30% and then whatever is left over will be extensions to file or people that are just -- or just haven't filed. Shame on them.

>> Michael Grant:
Dan, how about Arizona, what's the pace at currently?

>> Dan Zemke:
Pace thus far, we're slightly behind last year, but we have one and a quarter million returns that have been filed as of last Friday. We are anticipating a total of about 2.4 million. We're right at 50% have filed already. In the next two weeks, well, not two weeks now, in next 10 days we're expecting about 700,000 people to file their returns.

>> Michael Grant:
Okay. Well, you already touched on it, eke, I need an extension. How do I get an extension?

>> Bill Brunson:
The form 4868. Call us on a special phone line. If you use the phone line, we ask that you use the 4868 form as a worksheet and we'll give you a confirmation number on the phone. You right that on the form. Keep that with your records, don't mail it in. Or if you pay your taxes by a credit card which you can do, you can request an extension through that, or if you have the software for doing taxes or if you go to a paid preparer, request the extension to file. The key to an extension of file is to submit the paperwork. It's going to give you four additional months through Monday August 15th to submit your return, not to pay the tax. So, if you owe tax and you think you can't file on time, at a minimum, go ahead and request the extension and then that way you'll have less of a penalty to pay. If you don't file on time and you owe money, it's a 5% penalty. If you file on time and you owe money, it's only 1% or if you request an extension. The best way to go is request the extension if you can't get the paperwork in on time.

>> Michael Grant:
Dan, if I recall correctly, I think if you request the extension from the Feds, you automatically get it from the State, right?

>> Dan Zemke:
Yes, that's correct. We honor whatever extension the Internal Revenue Service has granted.

>> Michael Grant:
Don't you staple it on your return?

>> Dan Zemke:
You don't have to any longer. As of this year, it's not required. You keep that in your paperwork at home and if for any reason we ask for it you've got it then.

>> Michael Grant:
Let me go back to the question that I hear frequently on E-filing. If I E-file do I stand a more likely chance to get audited?

>> Dan Zemke:
Actually you don't. The chances of being audited are pretty much the same regardless of what type of filing you do, E-file or by paper or what time of year you file. It really makes no difference. That isn't the selection process.

>> Michael Grant:
I don't know why people ask that question to tell you the truth what there would be.

>> Bill Brunson:
If you electronically file, the software does the math for you. So it's going to stop you from making mistakes and stop from you getting one of those letters from the IRS or from the Arizona Department of Revenue later on down the line. That's what's nice about electronically filed because of its rate of accuracy. Less than 1% of error rate is associated with electronically filed tax returns. Paper returns, 13-15%. Electronically filed tax returns are the way to go to avoid a problem in the future.

>> Michael Grant:
Dan, speaking of mistakes most common mistakes, things to avoid?

>> Dan Zemke:
Most common are mathematical errors. As Bill indicated, E-file takes care of that for you. Failure to put your Social Security number on the return, failure to sign the return. Or failure to attach any schedules that are necessary to support some of the things that are on your return.

>> Michael Grant:
That just triggered a thought. If you are filing electronically, how do you get that puppy signed?

>> Dan Zemke:
There is a method of doing it electronically. You follow through on the little prompts that they give you and by giving the appropriate information, it identifies the yes indeed it is you who is filing your return, so it can be done electronically. You don't have to worry about paper at all.

>>Bill Brunson:
They give you a personal identification number that's assigned to you the individual.

>> Michael Grant:
A Pin?

>> Bill Brunson:
A pin.

>> Michael Grant:
I understand that. Yikes, I'm entitled to a refund, will using -- E-filing and for that matter direct deposit is that going to speed up my refund?

>> Bill Brunson:
If you select your deposit whether you file paper return or you submit an electronic return, that's the safest most efficient way because it can be directly deposited in your checking or savings account. If you electronically file you are looking at 10 days to two weeks. Paper return, processing is about 4 weeks but that check can't be lost or stolen. If you file paper, select direct deposit. If you file electronically, and have a refund coming, definitely you want it to be directly deposited in your checking or savings account.

>> Michael Grant:
Okay. How about most frequently overlooked, perhaps, you know, credits, or deductions or those kinds of things that I'm entitled to from a federal standpoint?

>> Bill Brunson:
We're looking at the earned income tax credit to be overlooked or to be incorrectly computed. The child tax credit is another one that comes to mind. So, if you are, say, eligible to receive a credit by electronically filing the software is going to ask you particular questions or if you go to a paid preparer or as Merry had in her segment earlier, if you go to free tax help sites, those folks are trained to see if you qualify for the earned income tax credit. It can be worth up to $4300 for a worker who doesn't make a lot of money this year.

>> Michael Grant:
Bill, I seem to recall and perhaps this was year before last and it's all over at this point, but, you know, some special checks got cut and you had to be careful that you already hadn't gotten a portion of the earned income tax credit. I think that was at that point in time when the ---

>> Bill Brunson:
It was with the child tax credit, and you received -- depending upon your marital status, in late 2002 or 2003, because this is back in time, folks, a certain check amount, and then when you filed the actual return, you received the remainder amount that have credit which was basically $400 if you were a married couple filing with one child.

>> Michael Grant:
But that's over?

>> Bill Brunson:
Yes, there isn't been that kind of legislation enacted at this point.

>> Michael Grant:
Dan, at the state level, unlike the Feds, you can take your medical expenses, that's one thing.

>> Dan Zemke:
If you itemize deduction you can take 100% on your state return, and there is a state itemized deduction adjustment schedule which basically starts at your federal return and then makes those adjustments, but the medical is the biggy.

>> Michael Grant:
I seem to recall that's about the only major difference between the state and fed.

>> Dan Zemke:
That's the one that would affect the most people, yes.

>> Michael Grant:
Okay, Dan Zemke from the Department of Revenue, thanks very much for joining us.

>> Dan Zemke:
Thank you, Michael.

>> Michael Grant:
Bill Brunson, our thanks to you as well and best of luck to every taxpayer out there. You can link to the IRS web site from our web site. To do that go to www.azpbs.org. You can also see transcripts and upcoming "Horizon" topics, and tomorrow, Governor Janet Napolitano joins us on "Horizon." You can send us a question for the Governor via e-mail at h[email protected]. Here is a look at what the Governor may discuss.

>>Mike Sauceda:
When state lawmakers presented their budget to a-Governor Janet Napolitano, she vetoed more than a dozen parts almost immediately. Since then Republican legislative leaders have been meeting with the Governor and an agreement could be made soon. We'll talk to the Governor about that and many other issues Thursday at 7:00 on channel 8's "Horizon" program.

>> Michael Grant:
On Friday, please join us for the Journalists' Roundtable edition of "Horizon" when we discuss the weeks' news events. It's been an incredible Wednesday. I thank you for being here. I'm Michael Grant. Have a great one, good night.
In this segment:
Robbie Sherwood:Legislative reporter, The Arizona Republic;Bill Brunson:Public Information Officer, Internal Revenue Service;Dan Zemke:Public Information Officer, Arizona Department of Revenue;
SPOTLIGHT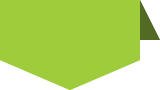 STAY in touch
with
azpbs.
org
!
Subscribe to Arizona PBS Newsletters: