senator Jon Kyl talks about the details of his plan to deal with the issue of illegal immigration. Attorney General Terry Goddard had a search warrant served on the Colorado City school district as an investigation into financial mismanagement continues. And Senator John McCain played a key role in this week's compromise over filibusters in the U.S. Senate. That's next on "Horizon."
Transcript:
>> Michael Grant:
It's Friday, May 27, 2005. Senator Jon Kyl talks about the details of his plan to deal with the issue of illegal immigration. Attorney General Terry Goddard had a search warrant served on the Colorado City school district as an investigation into financial mismanagement continues. And Senator John McCain played a key role in this week's compromise over filibusters in the U.S. senate. That's next on "Horizon."

>> Underwriter:
"Horizon" is made possible by the friends of channel 8, members who provide financial support to this Arizona PBS station. Thank you.

>> Michael Grant:
Good evening, I'm Michael Grant. And this is the Journalists' Roundtable. Joining me to talk about these and other stories are Le Templar of the "East Valley Tribune," Robbie Sherwood of the "Arizona Republic," and Howie Fischer of "Capitol Media Services." Immigration reform continues to be a hot topic. On Thursday, Senator Jon Kyl joined with Texas Senator John Cornyn to release the details of a proposal to deal with illegal immigration. Le, what's the scoop?

>> Le Templar:
First of all, they only released part of their plan, but the two senators have been working for months. They had key subcommittees related to immigration. They've been working for months on a proposal that they hope will get the blessing of President Bush. They got beat to the punch a month ago by John McCain and Ted Kennedy on their own comprehensive immigration plan. For weeks, these two guys have been hounded by reporters such as me wanting to know what are you guys going to do? So they did a press conference in D.C. looking at the first section of the plan, which deals, not surprisingly with enforcement. That's been Kyl's bailiwick since he went to the senate. And so they want to spend approximately a $5 billion dollar plan, which will include $500 million for surveillance technology at the border, another $500 million a year for homeland security efforts, $10,000 more in border patrol. Avenues for appeals to make it easier to deport immigrants who have been picked up. And all sorts of avenues that tighten the works here. What's still to come that Kyl says is coming is another portion of the plan that will be included in a final bill that would, what he calls, a guest worker program but looks like a temporary worker visa program. In essence people who are already here who qualify for that of 3 to 6 years, but they have to leave the country to apply for permanent residency, unlike the McCain-Kennedy plan which says if you are already here in the country, pay a fine and pay your back taxes and wait six years, you would be allowed to apply for residency while you are here.

>> Howard Fischer:
That's the key stumbling block, to assume if there are 10 million or 15 million people here illegally, that they are in fact suddenly going to go home to apply for citizenship. Let's see, I go home, get in line, wait for citizenship or entry which may or may not come, versus I'm here.

>> Michael Grant:
Couldn't we treat it like spring break?

>> Howard Fischer:
Well, that's true, we all go down to Rocky Point and hang around down there and take several hours to get across the border anyway for legal citizens, but I don't see it as being realistic to assume that people will go home without some knowledge that they'll at least be able to come back to work.

>> Robbie Sherwood:
It's not realistic at all, but if it's taken out of the plan, then it gets tagged with the dreaded "A" word, which is amnesty. If do you that, the people who are using this as a political issue and it's burning pretty hot right now here and in other southern states will jump all over it and not be for it.

>> Le Templar:
Kyl is running for election next year. Unlike McCain, he needs the conservative base of the Republican Party behind him to make sure he wins. So what may happen is as he offers the more far-right alternative on paper, and isn't going to scream bloody murder if elements of the McCain program ends up in the legislation -- I don't know if that's true or not because he has been a staunch enforcer of the border issue guy, but he can't afford, unlike McCain, he can't afford to anger their conservative base because that's where his strongest support comes from.

>> Howard Fischer:
But you are presuming, though that, many of these real conservatives even like a guest worker program. You have folks that believe that just the fact that having people here illegally drives down wages, takes jobs from U.S. citizens and it's not a question of people who are washing the dishes at some of the resorts in Paradise Valley, we're talking about the construction industry, framers, people like that. Those are better paying jobs.

>> Le Templar:
There is almost nobody who realistically believes we could round up 10 to 15 million people and send them back to wherever they came from. That's the issue. Kyl admits that. It's only the most radical on immigration control who think that's possible.

>> Howard Fischer:
So he thinks he's they are just going to queue up at the end of six years and say hasta la vista, baby?

>> Michael Grant:
I'm still liking the spring break plan. I'll pass that along. Well, you do have, obviously two proposals in the senate, prospect of passage of something this year?

>> Le Templar:
Some of the experts on immigration policy I talked to this week say we have some of the best potential since September 11th of perhaps seeing some major change. More attention has gone to this issue nationally. Minutemen played a role in that with their project in April. With McCain looking at a presidential run and the filibuster issue, which we'll talk about later in the show, he's getting more national attention. Kyl is in leadership in the senate. Both being an Arizona border state, they can pretty much write the books on what happens in the senate. The trick is do they does that get through the house?

>> Michael Grant:
Supporters of proposition 200 will take the attorney general opinion interpreting proposition 200 in a way that they didn't like and take it up to the Court of Appeals. Do I have this straight?

>> Howard Fischer:
Ah, yes. You know, this is an interesting one. As you remember, after Prop 200 was enacted, Terry Goddard issued an opinion. He said, look, Prop 200 did not define what are quote state and local public benefits, which are off limits to illegals. He said let me do some discerning here as far as what the definition -- and there are no definitions in there -- and fact that they put in title 46 which is the state's welfare code. After Terry got through slicing and dicing, we were down to like two programs that were affecting 12 people. The supporters said no, you are wrong and asked now retired Judge Barbara Jaret to go head and say, Terry, you're wrong and here is the new interpretation. Well, Judge Jaret said, excuse me, I don't get to tell the attorney general to change his mind and that his opinion is wrong. What she said to people like David ADNEY and Russell Pearce were come back with a live case. Come back with a case where somebody is getting services they shouldn't.

>> Michael Grant:
Find someone who is getting services who they don't deserve in your opinion and bring that case.

>> Howard Fischer:
And that was the plan until last week when they said, no, we want the Court of Appeals to overrule Judge Jaret, say that she didn't give us due process, and we want the Court of Appeals now to let us go back and, again, try to get Terry to change his mind and say, things like tuition breaks for illegals are illegal. And ACCESS which is not a title 46 program is illegal and all these other programs.

>> Robbie Sherwood:
All of these other service, there was an attempt legislatively to expand Prop 200 and those got vetoed by the Governor. Something tells me that this is all shaping up outside of a sincere attempt to get this legislation and expand Prop 200 but it's shaping up as possibly their most damaging campaign issue in 2006 against Terry Goddard and Janet Napolitano provided candidates rise up to run against them.

>> Le Templar:
And the net effect of what the attorney general did by issuing this has been and then Governor Napolitano by issuing an executive order demanding all state agencies follows it, they are arguing that these two state officials who opposed the initiative now are working to undermine it. They want the courts to put a stop to it.

>> Michael Grant:
What collusion going around.

>> Howard Fischer:
That's the interesting part, where they is say the essence of the initiative process which is very much in Arizona's history, is the people get to decide, they are the legislature, and they say, if you let this stand, you can an attorney general who issues a narrow opinion and a Governor saying only obey it to the extent of the AG's opinion which gives her legal cover, and you've eviscerated the process.

>> Michael Grant:
Robbie, top Republicans, legislatively obviously still a little miffed at the Governor's vetoes and in particular, they sent a message back on what they should do about the English language learning.

>> Robbie Sherwood:
They got together as a leadership group this week and they are going to get together as a caucus next week, so prepare for more miffage, if that's a word or miffing. But what they told the Governor was that you vetoed this, you broke it, you fix it, to paraphrase Howie 15 minutes ago in the green room. I'll give credit where credit is due. They said, you know, you -- your reasons for vetoing this were not yours to give. This is a decision that the judge should have made, and so, you know, let him reject it, not you.

>> Le Templar:
Part of the issue here is who said what to whom and when. Did the Governor agree to sign a Flores bill, name of the case, with the Republicans consulting with the Democrats or did they agree to give the Democrats veto power? It's a variation of the argument did the Governor want a five-year sunset versus a five-year review? So sure enough, the Republicans, you know, knowing that election is coming, had these little bumper stickers printed up that say she lied. I want you to know this, folks, how easy it is to cover the S and say he lied, maybe. So this is a dual use bumper sticker if you'd like for the next campaign.

>> Michael Grant:
All right, any other possibles on actually working with the Governor to try to get something down to the Tucson judge?

>> Robbie Sherwood:
I think it's going to take months for them to get over and begin to work together on this especially with the rhetoric is somewhat personal at the moment, and you know, I don't have high hopes. But I think they will get together sometime later in the summer and give it a try, but the Republicans are vowing to send up the exact same thing they sent.

>> Howard Fischer:
It isn't going to wait that long. Tim Hogan is the attorney. Tim got Judge Rainer Collins to issue an order earlier this year saying we've given you a deadline because I don't want another school year to start without kids getting the funding they need. So Tim is willing to sit back and see what happens. There is the caucus Tuesday for Republicans to rant and rave. He said here's the deal Howie, mid-June, I don't see something, I go into court and I ask the judge to hold the State in contempt. What does that mean? Tim has a little idea. He said, when states don't comply with federal law, the way you get their attention is you withhold federal funds. He doesn't want to withhold education funds, that's counterproductive. What do we have left? $400 million a year in highway funds and in this state where they plan to pave the entire East Valley, that may get some attention.

>> Robbie Sherwood:
Tim Hogan did not think much of the Republican plan. He thought that was a nonstarter with the judge and he would argue strongly against it.

>> Michael Grant:
Tim Hogan not like something the Arizona legislature did? Knock me over with a feather. The State of Arizona is trying to recover nearly $5.5 million in overpayments to taxpayers involved in a lawsuit. On Thursday, Maricopa County Superior Court Judge Paul Katz said he would issue a ruling on the case in September. Robbie, let's sort this out. Remind us the basis for the Ladwig case.

>> Robbie Sherwood:
This is the Ladwig tax case, a class action suit brought by the estate of a deceased women in the early '90s over illegally taxed dividends from stocks. The state used to not tax in-state dividends, but would tax out of state dividends and that was ruled unconstitutional. Her attorneys won, and they won big in a class action. The state is now forced to repay $300 million to the wronged taxpayers, 50% last year and two more payments of 25% each. Well, when dealing with these 800,000 taxpayers, they made errors on about 1300 which is a pretty good ratio, I want to give them a little credit, a fraction of 1% error rate, but that adds up to real money, 1300 people, 5.5 million, and some of the errors were profound in computer glitch caused one couple to get $1.5 million more than they were due in this, another one --

>> Michael Grant:
Your favor, though?

>> Robbie Sherwood:
In their favor, yeah. One was a keyboarding error, probably transposing some digits a temp worker working there, gave a taxpayer -- and we don't know these people's names because they are protected, gave this one taxpayer who had gotten $1.50 in dividend income back in the 80's, he got a check in the mail for $17,000.

>> Michael Grant:
When you factor in the rate of inflation, though --

>> Robbie Sherwood:
What the judge did also besides setting a hearing date in September to rule on whether or not the state can go and get this money back from these people, which is going to be a fun exercise, but he also stopped a July 20th payment that was about to go out that was going to compound the error by sending another $3 million to the same group of people who had already been overpaid.

>> Michael Grant:
That has been interdicted for the time being?

>> Robbie Sherwood:
They are not going to get any more money.

>> Michael Grant:
We'll find out in September about the balance of it. Attorney General Terry Goddard serving a search warrant on the Colorado City school district?

>> Le Templar:
Yeah, he's anticipating taking over or having received or taking over control of the district in August when a new law goes into effect that the legislature pass this had year, apparently with concerns that district officials might start destroying records, so he served a criminal search warrant, seized what he described as boxes and boxes of records, computers with hard drives, that sort of thing, to be sure they have all of the records protected. Another interesting issue here in this overall case dealing with polygamy, a Utah judge today ruled an outside auditor can take over the trust that the church up there created decades ago to control all of the land and the homes that the people live on. The concern was that the prophet Warren Jeffs was draining off the trust, perhaps selling off a lot of the property, so he can move the money to his new compound in Texas.

>> Howard Fischer:
One of the interesting issues with this whole school district is originally a lot of the FLDS kids had attended the schools then the prophet had a vision and said to the parents pull your kids out, home school them. So the kids left in the school are not FLDS church members, but the school board is controlled by FLDS and the officials are FLDS, and that's why the question has come up, where is the money going? You are spending money on kids that aren't your own so you may not care about the kids. The teachers haven't been paid but the airplane payments have been kept up.

>> Michael Grant:
Le, I was going to ask you if they used the airplane to fly all of the boxes of documents back down to Phoenix. Was he able to borrow the thing?

>> Le Templar:
I don't know about that. But, yeah, that's part of what's going on here. They are investigating whether there is fraud going on in this district by using the airplane, no other district in the state has one, some of the allegations came out in an affidavit used to get the search warrant that said potentially they were taking money and buying personal vehicles for staff members who were in the church, and letting them use them whenever ever they wanted.

>> Michael Grant:
No possibility it was part of some vocational or educational program?

>> Le Templar:
They have to argue something.

>> Robbie Sherwood:
The thing to understand about that community, there isn't any jobs there. There is nothing. The only money coming in there is either through state welfare programs or through education dollars, and so the allegation is that they are just, you know, taking this and cashing out the state's tax dollars in order to keep their lifestyle in their sect afloat financially.

>> Michael Grant:
In the meantime the attorney general also trying to convince the U.S. Supreme Court filing an amicus that there should be a federal shield law for journalists?

>> Howard Fischer:
This is an interesting case. You may remember sometime back, Joseph Smith -- sorry, Joseph Wilson. I'm getting my LDS stuff mixed up -- wrote a column criticizing the war in Iraq. Joseph Wilson, again, is a former ambassador. And Robert Novak a conservative columnist writes a column essentially outing Wilson's wife as a CIA operative, and then some other reporters started nosing around. One of them is Judith Miller who works for the New York Times. The government says it's a crime to out a CIA operative. Now, they don't go ahead and subpoena Novak, god forbid, the guy who actually wrote about it, so they subpoena Miller in a "Time" magazine reporter and they say well, wait a second, we don't have to reveal sources. Most states have -- in fact 49 of the 50 states have either an explicit or implied shield law. In Arizona it's very broad. A journalist doesn't have to reveal sources in a civil, criminal, legislative hearing anywhere, anyhow. Federal courts say wait a second, congress has never enacted a similar shield law. So they lost at trial courts, lost at the federal circuit court. Now it is before the U.S. Supreme Court. What Goddard and other attorneys did is say look, it's important that you recognize an implied shield law. Their interest and their fear is that if there is no federal shield law, any time somebody wants to find out my source or Robbie's source or Le's source, they go into federal court, and then we're not protected by the State shield law. So their argument to the U.S. Supreme Court is please recognize a federal implied shield law so we don't eviscerate the state shield laws.

>> Michael Grant:
An audit shows a tracking system used by Child Protective Services is causing the agency problems. Workers say it's hindering them from doing their jobs. Howie, what's the problem?

>> Howard Fischer:
The problem is garbage in, garbage out oh nothing in, nothing out, which is the larger problem. They have a system that they set up in CPS. It stands for child help something, one of these things. Everybody loves acronyms. CPS workers go to that when they want to find out has a child been reported abused before, have there been problems with the family, does the kid have a history of mental illness or something else. And they go there, can't get in the system, or they find that the system information is outdated or doesn't exist. So you go out to a home, you think you are there on a first call, and then only later you find out this is the fifth call. They found other problems. They can't track families. Addresses change, and they cannot track down the families. A kid has a history of needing mental help, and nobody has bothered to report that because somehow it keeps slipping through the system. So the auditor general did a survey of the CPS workers, and 13% of them said, look, you are endangering children, and half of the CPS workers said overall they are having a hard time doing their job. She put out a report saying to DES, Department of Economic Security, which runs CPS; you've got to fix it. Now, David burns is DES director said we're working on it, we're trying to get it fixed and it's going to take time.

>> Michael Grant:
Is it going to come down to money?

>> Howard Fischer:
Oh, everything comes down to money. He hasn't specifically asked for it, but one of the interesting money angles on this is that they used this child system and case management system to ask the legislature for more money. Well, if the system isn't accurate, then how do you know how much money you need?

>> Michael Grant:
We started the money talking about Arizona Senator Jon Kyl let's close or near to, talking about Arizona Senator John McCain. He, of course, brokered the deal, although no details of the deal can be released on the filibuster nuclear option there in the senate. You know, you mentioned the conservative base. My feel is he -- not that he was ever really chummy with the conservative base, but I think he probably permanently alienated --

>> Le Templar:
based on the reaction I've been reading about this week, whatever lingering support true ultrasocial conservatives had for John McCain, it's probably gone away. They really wanted the nuclear option invoked now to make sure that Democrats in the future can't filibuster a conservative Supreme Court nomination from President Bush. And the deal that John McCain worked out protects that option, at least in an extraordinary circumstance, and the idea that's supposed to be most of the time the president's nominees get a vote up or down. A lot of the fallout has been that two days later the Democrats turn around and in essence filibuster John Bolton, the nominee to the United Nations. But John McCain got positive press out of this. He became the champion for people looking for leadership out of this deal to Bill Frist's detriment.

>> Michael Grant:
But Robbie, if you need Republican primary votes for a presidential nomination, obviously this isn't the way to go after a lot of those votes. I think the other significant political thing is this really motivates people to get out and do something actively against John McCain.

>> Robbie Sherwood:
Now, and it's not 2008 when it's going to happen, but -- and we saw what happened to John McCain in 2000, and at the hands of the same people who are mad at him now, and the political machinery that works in those fields. But, he may be looking ahead to, you know, well what's the country going to be like in 2008? Is it going to be more like Bill Frist or more like me? Is there going to be a crawl back to where I'm at -- and also John McCain, some of the architects of the campaign against him in 2000, Carl rove, et cetera, are -- McCain came to bat for Bush, and the Bush people are still indebted to John McCain for his victory somewhat. So as long as some of those individuals who are so talented are not going to be coming after him, maybe it's worth the risk.

>> Howard Fischer:
But there is one other small piece to the equation here. It's like when the Governor vetoed the bill that the NRA voted. The people who hate John McCain, who hate the fact that he is a moderate, hates the fact that he sides with Democrats, hates the fact that he is not out there calling people baby killers are not going to vote for him anyway in the primary, so I don't think he loses much on anything on this one.

>> Michael Grant:
I've got to ask you about the grade the Sierra Club gave Governor Napolitano because I was shocked and or astonished or words to that effect.

>> Howard Fischer:
You just had your tongue off, you can't do a thing with it. The Governor got an A from the Sierra Club, no big surprise that a Democratic Governor gets an A. Gave her a C this year. That's not just fair to midland, that's pretty poor. They are unhappy because she signed two bills that they opposed and signed them after vetoing earlier versions. One is the forest health bill. So the Republican legislature made some cosmetic changes in it, but it still goes ahead and gives tax breaks to companies for logging old growth. The other is an ecoterrorism bill that they say is unnecessary, so they say she wants a better grade next time, stop signing so many crappy bills.

>> Michael Grant:
Stop signing the bills. On that note we have to stop doing this program, panelists. We are completely out of time. If you would like to see a transcript of tonight's program -- I don't know why -- please visit our web site at www.azpbs.org. When you get there, click on the word "Horizon." That is going to lead you to transcripts, links and, of course, important information on upcoming shows.

>> Larry Lemmons:
A Memorial day edition featuring the stories of native Jose Jimenez, who was awarded the medal of honor for his valor in Vietnam, Mike Williams, the second marine from Arizona to die in combat in Iraq, and veterans return every year to honor their comrades who died while training at Falcon Field. Monday night at 7 on Channel 8's "Horizon."

>> Michael Grant:
Tuesday, we'll tell you about reports of possible financial mismanagement, those we talked about in the Colorado City School District and allegations that Mexico residents are crossing the border to attend Arizona schools. Wednesday, a look at Decision Theater at Arizona State University, which allows policy makers to see in 3-D the effects of their decision on the environment. Thursday, it's "First Thursday, the Governor on Horizon." Thank you very much for joining us for this Friday edition. I hope you have an incredibly memorable weekend. I'm Michael Grant. Goodnight.


In this segment:
Le Templar:East Valley Tribune;
SPOTLIGHT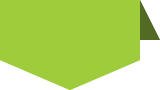 STAY in touch
with
azpbs.
org
!
Subscribe to Arizona PBS Newsletters: