Governors of the western states meet in Arizona to talk about disaster preparedness, jobs, education, and other issues.
Transcript:
>> Michael Grant:
TONIGHT ON "HORIZON" THE 2007 FARM BILL THE IMPACT THE ENTIRE COUNTRY AND ARIZONA. THE UNDERSECRETARY OF THE USDA JOINS US TO TALK ABOUT WHY.

>>> AND GOVERNORS OF WESTERN STATES MEETING IN ARIZONA TO TALK ABOUT DISASTER PREPAREDNESS, JOBS, EDUCATION AND OTHER ISSUES.

>>> PLUS, THE BENEFITS OF INCREASING ARIZONA'S OPPORTUNITIES IN THE BIOSCIENCES AND BIOTECHNOLOGY TAKEN UP AT THE ARIZONA TOWN HALL. THOSE STORIES NEXT ON "HORIZON."

>> Michael Grant:
GOOD EVENING. I'M MICHAEL GRANT. WELCOME TO "HORIZON." ARIZONANS HAVE AN OPPORTUNITY TOMORROW TO HAVE AN IMPACT ON IMPORTANT FEDERAL LEGISLATION, THE 2007 AGRICULTURE BILL. USDA UNDERSECRETARY FOR NATURAL RESOURCES, ENVIRONMENT AND THE FOREST SERVICE, MARK REY, IS IN TOWN CONDUCTING A LISTENING FORUM ON THE BILL. HERE TO TALK ABOUT THE FARM BILL AND THE FORUM IS USDA UNDERSECRETARY MARK REY. MR. UNDERSECRETARY, WELCOME TO ARIZONA.

>> Mark Rey: HANK YOU. PLEASURE TO BE HERE, MICHAEL GRANT.

>> Michael Grant: WHAT KIND OF ISSUES ARE WE LISTENING ABOUT TOMORROW?

>> Mark Rey: WELL, WHAT WE HOPE TO DO IS TO HEAR FROM RANK AND FILE FARMERS, RANCHERS, RURAL RESIDENTS, RURAL LANDOWNERS, ABOUT HOW THEY THINK FARM POLICY HAS FARED UNDER THE LAST FARM BILL, WRITTEN IN 2002, AND WHAT SORTS OF ISSUES THEY'D LIKE US TO FOCUS ON AS WE WORK WITH CONGRESS IN DEVELOPING THE NEXT FARM BILL, WHICH WILL LIKELY HAPPEN IN 2007.

>> Michael Grant: FARM SUPPORT POLICY.

>> Mark Rey: THAT WOULD BE ONE AREA. 2

>> Michael Grant; THAT IMMEDIATELY COMES TO MIND.

>> Mark Rey: THAT WOULD BE ONE AREA. ANOTHER AREA WOULD BE THE COMPETITIVENESS AMERICAN AGRICULTURE IN THE WORLD MARKET. WE'RE DEPENDENT UPON WORLD MARKETS INCREASINGLY FOR UTILIZATION OF OUR AGRICULTURE PRODUCTS, PRODUCTIVITY. THE FARM BILL HAS A LARGE AND ROBUST CONSERVATION TITLE, PARTS OF WHICH HELP FARMERS AND RANCHERS KEEP THEIR LANDS AND FARMS AND RANCHES BY SLOWING DOWN THE RATE OF SUBDIVISION AND DEVELOPMENT.

>> Michael Grant: THAT CERTAINLY WOULD BE A MAJOR ISSUE HERE IN ARIZONA.

>> Mark Rey: RIGHT.

>> Michael Grant: THE STATE, AS YOU UNDOUBTEDLY KNOW, USED TO BE VERY HEAVILY AGRICULTURAL, AND NOW IT'S MOSTLY -- WELL, I WONDER, YOU KNOW, HOW MANY CONDOMINIUM COMPLEXES OR SINGLE-FAMILY HOMES I CAN CITE.

>> Mark Rey: THAT'S A SITUATION THAT'S COMMON THROUGHOUT THE INNER MOUNTAIN WEST. IN THE LAST TWO DECADES, OVER ALMOST 2.5 MILLION ACRES OF PRIVATELY-OWNED FARM AND RANCHLANDS HAVE BEEN SUBDIVIDED AND CONVERTED INTO TOWN HOMES, CONDOMINIUMS, AND THAT'S A LOT OF GOOD AGRICULTURAL LAND. THE FIVE FASTEST-GROWING STATES IN THE UNION WERE NEVADA, WHERE WE JUST HELD A FARM BILL SESSION TODAY, NUMBER ONE. NUMBER TWO WAS ARIZONA. AND THE OTHER THREE WERE ALL INNER MOUNTAIN STATES -- COLORADO, IDAHO, AND UTAH. SO THAT'S A BIG PROBLEM THROUGHOUT THIS PART OF THE COUNTRY.

>> Michael Grant: LET ME CIRCLE BACK TO THE COMPETITIVENESS ISSUE. 3 DISABUSE ME OF THIS IMPRESSION, IF I'M WRONG. WHILE I THINK THE UNITED STATES FACES A TON OF COMPETITIVE CHALLENGES IN INTERNATIONAL ECONOMY, AT LEAST I ALWAYS THINK THAT THE ONE THING THAT WE DO EXCEPTIONALLY WELL IS AGRICULTURE.

>> Mark Rey: THAT'S ABSOLUTELY CORRECT. AND THAT'S BEEN REFLECTED IN INCREASING AGRICULTURAL EXPORTS OVER EACH OF THE LAST FOUR OR FIVE YEARS. LAST YEAR 27% OF FARM INCOME CAME FROM SALES OVERSEAS. THE REAL ISSUE NOW IS CAN WE THROUGH THE TRADE NEGOTIATIONS THAT ARE ONGOING TODAY AND THE FARM BILL THAT WE DEVELOPED IN 2007 SET UP A SYSTEM OF FAIR TRADE AND FREE TRADE SO THAT WE CAN MOVE MORE OF OUR PRODUCTS OFFSHORE.

>> Michael Grant: SO COMPETITIVENESS IN THIS CONTEXT REALLY BECOMES THINGS LIKE TARIFF POLICY, PROTECTIVE TRADE BARRIERS, THOSE KINDS OF THINGS?

>> Mark Rey: THREE CATEGORIES OF THINGS. ONE, SUPPORT PAYMENTS WITHIN COUNTRY, WITHIN EACH COUNTRY, THAT DISTORT MARKET PRICES. SECOND, EXPORT SUBSIDIES THAT COUNTRIES GRANT THEIR AGRICULTURAL PRODUCERS, AND THIRD IMPEDIMENTS TO FREE TRADE, TRADE BARRIERS THAT A NUMBER OF COUNTRIES ERECT TO KEEP OUR PRODUCTS OUT OF THEIR COUNTRIES.

>> Michael Grant: I'M NOT SURE HOW THE AGRICULTURAL COMMUNITY VIEWS THIS, BUT A LAY IMPRESSION OF FARM SUPPORT POLICY. IT GOES TO THE WRONG PEOPLE. IT DOESN'T GO TO THE SMALL FARMER. IT DOESN'T GO TO THE FAMILY FARMER. IT GOES TO THE LARGE 4 AGRICULTURAL COMBINES THAT QUITE HONESTLY SHOULDN'T GET IT.

>> Mark Rey: WE'VE HEARD THAT IN THESE FARM BILL SESSIONS THROUGHOUT THE COUNTRY, AND THAT'S ONE OF THE THINGS WE WANT TO FOCUS ON -- WHAT'S THE BEST WAY TO PROVIDE FEDERAL ASSISTANCE TO AGRICULTURE AND HOW SHOULD THAT ASSISTANCE BE DISTRIBUTED. BUT THE IMPORTANT THING, I THINK, IS LOOKING FORWARD IN 2007 IS THAT WE HAVE TO DEVELOP A NEW FARM BILL THAT PROVIDES US THE OPPORTUNITY TO ACCESS FOREIGN MARKETS AND WE HAVE TO MATCH OUR TRADE POLICY WITH OUR FARM POLICY. THE REASON FOR THAT IS THIS -- OUR RATE OF CONSUMPTION OF AGRICULTURAL PRODUCTS IS INCREASING AT ONLY HALF THE RATE OF OUR PRODUCTIVITY. SO UNLESS YOU AND I AND EVERYONE IN AMERICA ARE GOING TO COMMIT TO EATING TWICE AS MUCH ON A DAILY BASIS, LOSING THE WAR ON OBESITY, YOU KNOW, THAT THE FUTURE FOR AMERICAN AGRICULTURE LIES ABROAD, LIES OVERSEAS.

>> Michael Grant: LET ME JUST -- AND I THINK WE HAVE A SLIDE HERE THAT WE CAN THROW UP ON THE SCREEN. I WANT TO GIVE DETAILS. THIS WILL BE 9:00 A.M. TO 12:00 TOMORROW. IT'S AT THE CROWNE PLAZA HOTEL, PLAZA ROOM, AND THAT IS 2532 WEST PEORIA AVENUE IN PHOENIX. IT'S BASICALLY --

>> Mark Rey: NORTH PHOENIX.

>> Michael Grant: -- PEORIA AND INTERSTATE 17. UNDERSECRETARY OF AGRICULTURE MARK REY, THANK YOU VERY MUCH FOR JOINING US. ENJOY YOUR STATE IN THE VALLEY.

>> Mark Rey: THANKS FOR HAVING ME. I ENJOY IT EVERY TIME I COME TO PHOENIX.

>> Michael Grant: GOVERNORS OF SEVERAL WESTERN 5 STATES HAVE ARRIVED IN SCOTTSDALE TO TAKE PART IN THE WESTERN GOVERNORS' ASSOCIATION CONFERENCE. THERE ARE THREE PRIMARY ISSUES ON THE AGENDA, BUT THEY SAY THEY'LL CERTAINLY TALK ABOUT OTHER MATTERS OF INTEREST. LARRY LEMMONS TAKES US TO THE CONFERENCE KICKOFF.

>> Janet Napolitano: I WANT TO ECHO WELCOME TO ARIZONA, THOSE OF YOU WHO HAVE COME FROM AFAR. WE'RE GLAD TO HAVE YOU IN OUR STATE. SPEND LOTS OF MONEY. THAT WOULD BE HELPFUL FOR OUR ECONOMY, BUT I THINK OVER THE NEXT DAY, DAY AND A HALF, WE WILL HAVE SOME USEFUL DISCUSSIONS ON ISSUES THAT CONFRONT US ALL THROUGHOUT THE WESTERN REGION.

>> Larry Lemmons: THE WESTERN GOVERNORS' ASSOCIATION 2005 WINTER CONFERENCE IS UNDER WAY. ON THE AGENDA THIS YEAR IS EMERGENCY PREPAREDNESS, TRANSPORTATION AND TRADE, AND JOBS OF THE FUTURE. THE CONFERENCE IS A WAY TO COMMUNICATE ACROSS PARTY LINES TO THE NEEDS COMMON TO THE WESTERN STATES.

>> Janet Napolitano: WE HAVE A LOT OF INTEREST. AND ON SOME ISSUES WE'RE AT KIND OF DIFFERENT ENDS OF THE CONTINUUM. YOU'VE GOT WYOMING AND MONTANA, THEY'RE ENERGY PRODUCERS. SOME OTHER STATES ARE CONSUMERS OF ENERGY. SO YOU GOT EXPORTERS AND IMPORTERS. YOU HAVE SOME STATES IN THE WEST THAT ARE GROWING AT RECORD RATES. OTHERS THAT ARE STAGNANT OR EVEN LOSING POPULATION. YOU'VE GOT TO DEAL WITH THE 6 DIFFERENT GROWTH PATTERNS. BUT THE ISSUES OF COMMONALITY ARE OF SEVERAL TYPES. ONE IS WHAT I WOULD CALL FEDERALISM ISSUES, BECAUSE THE WESTERN STATES HAVE SUCH A LARGE AMOUNT OF FEDERAL LAND, LARGE PRESENCE BY FEDERAL AGENCIES AND THE FEDERAL MILITARY. THAT IS SOMETHING THAT WE ALL HAVE IN COMMON. I BELIEVE THE ISSUES WE'RE DISCUSSING TODAY, THE CHALLENGE WITH WORK FORCE, IN GETTING THOSE GOOD JOBS IN OUR REGION, AND KEEPING THEM HERE, THAT IS SOMETHING COMMON TO ALL THE STATES. PROBLEMS AND ISSUES REGARDING EMERGENCY MANAGEMENT. OBVIOUSLY ANY STATE CAN HAVE AN EMERGENCY. IT MIGHT BE A FOREST FIRE, NOT A HURRICANE. THAT'S WHAT WE GET IN ARIZONA. THAT'S WHAT THEY GET IN MONTANA AND UTAH AND WYOMING AND SOUTH DAKOTA, BUT WE STILL HAVE IT. AND SO WE STILL HAVE TO PLAN ACCORDINGLY. AND WE NEED TO THE RIGHT RESOURCES TO DO THAT. SO THOSE ARE THE SORTS OF THINGS THAT BIND US TOGETHER.

>> Larry Lemmons: GOVERNOR JANET NAPOLITANO IS CURRENTLY THE CHAIR OF THE ASSOCIATION, PARTICIPATING IN THE CONFERENCE TODAY ARE THE GOVERNORS OF SOUTH DAKOTA, MONTANA, WYOMING. FIRST ON THE AGENDA A DISCUSSION ABOUT SUSTAINING ECONOMIES IN THE NORTHWEST.

>> Janet Napolitano: WE'RE A RAPIDLY-GROWING STATE WITH A RAPIDLY-GROWING CORPORATE PRESENCE AND RAPIDLY-GROWING HIGH-TECH SECTOR. THESE ENTITIES ARE CREATING DEMAND FOR LOTS OF JOBS AND FOR 7 A WORK FORCE THAT IS VERY HIGHLY SKILLED AND TRAINED. AND I WILL SAY SOMETHING THAT'S NOT A MYSTERY TO ANYBODY, THAT IF WE WANT TO KEEP THESE BUSINESSES OR BRING MORE IN, WE HAVE TO PRODUCE THE KINDS OF WORKERS THAT CAN FILL THOSE JOBS.

>> Larry Lemmons: THE WESTERN GOVERNORS' ASSOCIATION IS DUE TO WRAP UP TOMORROW.

>> Michael Grant: HERE WITH MORE ON WESTERN GOVERNORS' MEETING IS MIKE ROUNDS, THE GOVERNOR OF SOUTH DAKOTA, AND VICE-CHAIR OF THE WESTERN GOVERNORS' ASSOCIATION. GOVERNOR, WELCOME TO THE VALLEY.

>> Mike Rounds: THANK YOU VERY MUCH. APPRECIATE THE OPPORTUNITY.

>> Michael Grant: YOU ARE GOING TO MODERATE THE DISCUSSION ON EMERGENCY PREPAREDNESS TOMORROW. OBVIOUSLY WE'VE BEEN FOCUSED A LOT ON THAT WITH KATRINA, RITA, WILMA. YOU KNOW YOU'RE IN BAD TROUBLE IN HURRICANE SEASON IF YOU'RE UP TO THE W'S. DID SOUTH DAKOTA RECEIVE ANY EVACUEES FROM KATRINA?

>> Mike Rounds: WE ACTUALLY WERE SET UP TO RECEIVE ABOUT 1,000 OF THEM. NONE OF THEM WERE ACTUALLY DELIVERED TO US. SO WE MADE THE PREPARATIONS, PREPARED THE LOCATIONS, SET UP THE TEAMS, AND RESPONDED TO THE REQUEST, BUT WHAT WE FOUND OUT WAS A LOT OF THOSE FOLKS REALLY DIDN'T WANT TO LEAVE AND GO THAT FAR AWAY FROM HOME. A LOT OF THEM CAME INTO THE STATES RIGHT AROUND THERE, BECAUSE THE ONE THING THAT WE DID FIND OUT IN THIS -- IN THIS TERRIBLE YEAR OF DISASTERS WAS THAT THE AMERICAN PEOPLE, STATE AFTER STATE, THEY ROSE TO THE OCCASION. THEY WANTED PEOPLE TO COME. THEY WANTED TO FIND WAYS TO HELP. AND A LOT OF THE ASSISTANCE AND THE LOCATIONS WHERE THEY WENT TO WERE IN THE STATES SURROUNDING THE AREAS THAT WERE IMPACTED.

>> Michael Grant: IT'S TRULY REMARKABLE, IN FACT, STARTING WITH THE TSUNAMI LAST HOLIDAY SEASON, THE AMOUNT OF OUTPOURING THAT THE PUBLIC WILL HAVE FOR THAT, AND FOR THAT MATTER THE REAL STRAIN THAT IT PUTS ON AGENCIES LIKE RED CROSS AND OTHERS WHO ARE FIRST RESPONDERS.

>> Mike Rounds: IT DOES. AND YET THE THING THAT MOST -- WE WERE TALKING EARLIER, THE ONE THING WE ALL AGREED ON WAS, IT WAS AMAZING THE PENT-UP DESIRE TO HELP ON THE PART OF THE AMERICAN PUBLIC. EVERY ONE OF OUR OFFICES I THINK WAS DELUGED WITH PEOPLE WANTING TO FINDING A WAY TO CONTRIBUTE, FINDING A WAY TO HELP THESE PEOPLE IN NEED. THAT'S THE ONE THING ABOUT THE SPIRIT OF THE AMERICAN PEOPLE, IS THEY REALLY DO FEEL LIKE THEY'RE ONE COUNTRY, AND WHEN THEIR NEIGHBORS ARE HURTING THEY WANT TO RESPOND. AND ONE OF THE CHALLENGES WE HAD WAS TRYING TO FIND WAYS TO CHANNEL THAT ENERGY.

>> Michael Grant; TO FUNNEL THAT, YEAH, RIGHT, SURE.

>> Mike Rounds: ABSOLUTELY, IN ORDER TO ASSIST. YOU KNOW, WE PUT TOGETHER TEAMS OF VOLUNTEERS THAT CAME DOWN. WE STAYED IN CONTACT WITH THE EMERGENCY SERVICES PERSONNEL. WE OFFERED DIFFERENT TYPES OF EMERGENCY SERVICES. WE PUT TOGETHER THE LISTS OF THE PEOPLE THAT HAD SPECIALTY TRADES 9 AND SO FORTH.

>> Michael Grant: UH-HUH.

>> Mike Rounds: THAT WAS AT THE STATEWIDE LEVEL, BUT AT THE LOCAL LEVEL WE ALSO FOUND TIME AND TIME AGAIN PEOPLE WERE PUTTING TOGETHER PLANS TO BE ACTIVELY INVOLVED BECAUSE THEY WANTED TO.

>> Michael Grant: WHAT IS THE WESTERN GOVERNORS FOCUS ON IN TERMS OF EMERGENCY PREPAREDNESS? OBVIOUSLY HURRICANES ARE UNLIKELY HERE, BUT WE HAVE OUR OWN FORMS OF NATURAL AND SOMETIMES PRETTY SWEEPING DISASTERS.

>> Mike Rounds: I THINK EVERY GOVERNOR WILL TELL YOU WE'RE JUDGED ON HOW WE RESPOND IN THE CASE OF AN EMERGENCY. AN EMERGENCY IS NOT SOMETHING THAT IS PLANNED FOR, IT'S SOMETHING YOU HAVE TO RESPOND TO. IT'S WHETHER OR NOT YOU'VE DONE YOUR HOMEWORK IN ADVANCE, WHETHER OR NOT YOU'VE PUT TOGETHER THE TEAMS AND THE ORGANIZATIONAL STRUCTURE SO THAT YOU CAN RESPOND BASED UPON THE TYPE OF EMERGENCY THAT MIGHT COME IN TO YOUR STATE, OR BE PART OF THE CHALLENGES FOR YOU IN A STATE.

>> Michael Grant: WHERE DO YOU THINK OUR COLLECTIVE PLANNING MIGHT BE WEAK ON AN INTERSTATE BASIS? WHAT NEEDS TO BE FOCUSED ON?

>> Mike Rounds: ONE OF THE REASONS FOR THIS GET-TOGETHER, AND ONE OF THE REASONS FOR THE SESSION TOMORROW IS TO IDENTIFY THOSE AREAS ALREADY AFTER THIS HURRICANE SEASON AND TO LISTEN TO WHAT WE COULD DO DIFFERENT, BECAUSE IT MAY NOT BE A HURRICANE IN ARIZONA, IT MAY NOT BE IN SOUTH DAKOTA, IT MAY VERY WELL BE A BLIZZARD, IT MAY BE A FOREST FIRE, IT COULD BE A 10 FLOOD, COULD BE A TORNADO. WHAT WE DO KNOW IS, IS THAT THE WAY THAT YOU RESPOND IN STRUCTURE IS SIMILAR IN ALL OF THE DIFFERENT STATES. WE RECOGNIZE THAT FEMA HAS A ROLE TO PLAY. WE RECOGNIZE THE FEDERAL GOVERNMENT HAS A ROLE TO PLAY IN THOSE AREAS IN WHICH THE STATE IS NOT LARGE ENOUGH OR POWERFUL ENOUGH TO RESPOND ON ITS OWN. WHAT WE WANTED TO DO HERE WAS FIND OUT ABOUT THE INTERACTION BETWEEN THE FEDERAL GOVERNMENT AND THE STATES, LISTEN TO WHAT THE STATES FOUND OUT ABOUT THE SUCCESSES THAT THEY HAD AND THE CHALLENGES THAT THEY FOUND THAT THEY WOULD DO DIFFERENT. WHAT WE CAN DO AS WESTERN GOVERNORS IS TO LEARN WHICH PARTS WORKED THE BEST. WE ALL START OUT WITH BASICALLY A CONCEPT THAT WE'VE LEARNED FROM THE MILITARY, AND THAT IS WHAT WE CALL DEVELOPING A UNIFIED COMMAND STRUCTURE.

>> Michael Grant: UH-HUH. GOOD COMMUNICATIONS, INTERRELATIONSHIPS, THOSE KIND OF THINGS?

>> Mike Rounds: GOOD COMMUNICATION, BUT THERE'S MORE TO IT THAN THAT, BECAUSE UNDER A UNIFIED COMMAND YOU IDENTIFY WHAT THE COMMAND STRUCTURE IS, YOU BRING IT IN, AND PEOPLE KNOW WHAT THEIR ROLE IS IN THE CASE OF AN EMERGENCY. YOU PLAN IN ADVANCE FOR HOW YOU WOULD RESPOND. AND WHETHER OR NOT YOU'RE PART OF THE UNIFIED COMMAND, YOU'RE RECEIVING DIRECTIONS FROM UNIFIED COMMAND AND SO FORTH. IF YOU DON'T HAVE THAT SET UP ALREADY, YOU'RE GOING TO NEED IT, BECAUSE THAT'S THE TYPE OF A STRUCTURE THAT WE USE AT THE NATIONAL LEVEL. 11 THE GOVERNORS RECOGNIZE THAT, BUT WHAT WE WANT TO DO IS MAKE SURE THAT WE LEARN WHAT WAS DONE CORRECTLY, AND ALSO THOSE AREAS IN WHICH WE WERE CHALLENGED AS STATES IN THE LAST DISASTER.

>> Michael Grant: WHAT WAS FUNCTIONAL AND WHAT WAS DYSFUNCTIONAL. I DO WANT TO TOUCH ON ONE OF THE OTHER SUBJECTS THE GOVERNORS ARE TAKING UP, JOB PREPAREDNESS. NOW, WHAT DOES THAT MEAN?

>> Mike Rounds: IT'S A BROAD SUBJECT, BUT ONE THAT -- IT'S ONE THAT RECOGNIZES THAT WITHIN ALL OF THE -- OF THE WESTERN STATES -- AND WE'VE GOT 18 WESTERN STATES, AND THE THREE FLAGSHIP ISLANDS IN THE PACIFIC THAT BELONG TO THE WESTERN GOVERNORS' ASSOCIATION. WE ALL KNOW IF WE'RE GOING TO SUCCEED WE'VE GOT TO HAVE YOUNG PEOPLE PREPARED FOR THE JOBS OF THE FUTURE, EVEN IF WE DON'T KNOW WHAT THOSE JOBS ARE. WE ALSO KNOW THAT THERE IS A GROWING NUMBER OF PEOPLE THAT ARE OVER THE AGE OF 65. IT USED TO BE THAT PEOPLE OVER THE AGE OF 65 WERE RETIRING AND THEY WERE IN THE TWILIGHT OF THEIR YEARS.

>> Michael Grant: NOW, THEY REFUSE TO GO AWAY.

>> Mike Rounds: ABSOLUTELY. AND WHAT WE WANT TO DO IS TO FIND A WAY TO TAKE ADVANTAGE OF THAT SPECIAL TALENT THAT'S OUT THERE, THAT MAYBE WE'RE NOT UTILIZING AS WE SHOULD BE DOING. BUT WHEN WE TALK ABOUT PREPARING FOR THE JOBS OF THE FUTURE, WE HAVE TO RECOGNIZE THAT WE'RE NOT JUST COMPETING WITH ONE ANOTHER ANYMORE, WE'RE COMPETING WITH THE REST OF THE WORLD. THOMAS FRIEDMAN HAS A BOOK OUT CALLED "THE WORLD IS FLAT, A BRIEF HISTORY OF THE 21ST CENTURY." AT A NATIONAL GOVERNORS 12 CONFERENCE WE HAD HIM COME TO SPEAK TO US ABOUT WHO OUR CHALLENGERS WERE. IT'S INDIA, CHINA, LITERALLY ANYBODY WHO CAN PUT TOGETHER ENOUGH MONEY TO BUY AN INEXPENSIVE P.C. AND THEN CONNECT TO THE WORLDWIDE WEB.

>> Michael Grant: THAT'S RIGHT.

>> Mike Rounds: TO THE INTERNET. THOSE ARE THE CHALLENGES WE'VE GOT OUT THERE. YOU KNOW, WE'VE GOT FEWER AND FEWER YOUNG PEOPLE GRADUATING FROM HIGH SCHOOL, BECAUSE -- AND OUR POPULATION WE'RE GROWING OLDER, BUT WE DON'T HAVE AS MANY YOUNG PEOPLE GRADUATING AND YET WE NEED TO FILL THE JOBS THAT THE PEOPLE RIGHT NOW ARE IN THEIR 50'S AND 60'S, WHEN THEY START TO RETIRE, UNLESS WE CAN EITHER ENTICE THEM BACK INTO THE JOB MARKET, THEY HAVE TO HAVE PEOPLE TO TAKE THOSE JOBS OVER.

>> Michael Grant: GOVERNOR MIKE ROUNDS OF SOUTH DAKOTA, WE APPRECIATE YOU JOINING US. NICE TO GET SOUTH DAKOTA'S PERSPECTIVE. BEST OF LUCK.

>> Mike Rounds: THANK YOU. APPRECIATE THE OPPORTUNITY TO VISIT WITH YOU.

>> Michael Grant: CAN ARIZONA PLAY A LEADING ROLE IN THE WORLDWIDE EFFORT TO FOCUS ON BIOSCIENCE AND BIOTECHNOLOGY? THE AIM IS TO ADVANCE HEALTHCARE, IMPROVE THE QUALITY OF LIFE FOR ARIZONANS THROUGH BIOSCIENCE-RELATED ECONOMIC DEVELOPMENT. THAT WAS THE TOPIC OF THE MOST RECENT ARIZONA TOWN HALL. IN A MOMENT, MORE ON THAT. FIRST MERRY LUCERO LOOKS AT AN ARIZONA FACILITY SPEARHEADING INNOVATIVE BIORESEARCH.

>> Merry Lucero: THE BIODESIGN INSTITUTE ON 13 THE A.S.U. CAMPUS IN TEMPE IS MADE UP OF FOUR INTERCONNECTED BUILDINGS WITH 800,000 SQUARE FEET OF ADVANCED RESEARCH SPACE. THE FACILITY EMPLOYS PROFESSIONAL RESEARCHERS AND TRAINS GRADUATE STUDENTS FOR RESEARCH ROLES IN AN ACADEMIC ENVIRONMENT OR IN PRIVATE INDUSTRY. AREAS OF RESEARCH INCLUDE NANOTECHNOLOGY, BIOELECTRONICS, MOLECULAR RESEARCH, CANCER, CENTRAL NERVOUS SYSTEM AND IMMUNE DISORDER RESEARCH, ENVIRONMENTAL BIOTECHNOLOGY, AND GENOMICS. THE BIODESIGN INSTITUTE'S COLLABORATIONS INCLUDE DOZENS OF ACADEMIC, NONPROFIT AND FOR-PROFIT ORGANIZATIONS, IN FIELDS AS DIVERSE AS HEALTHCARE TECHNOLOGY AND ELECTRONICS, AGRA SCIENCES, LAW ENFORCEMENT, AND NATIONAL SECURITY. THE BIODESIGN INSTITUTE REPRESENTS THE STATE'S LARGEST INVESTMENT TO DATE IN BIOTECH RESEARCH FACILITIES.

>> Michael Grant: JOINING ME NOW TO TALK MORE ABOUT BIOSCIENCE AND BIOTECH IN OUR STATE IS JACK LUNSFORD, PRESIDENT OF WESTMARK, AND LARRY ALDRICH, C.O.O. OF THE CRITICAL PATH INSTITUTE. LARRY, POP QUIZ, WHAT'S NANOTECHNOLOGY?

>> Larry Aldrich: IT'S TINY, MICHAEL GRANT.

>> Michael Grant: VERY SMALL.

>> Larry Aldrich: VERY SMALL.

>> Michael Grant: YOU NEED A MAGNIFYING GLASS TO FIGURE OUT WHAT THAT IS.

>> Larry Aldrich: ABSOLUTELY.

>> Michael Grant: DID YOU GUYS ASSESS WHERE ARIZONA IS IN BIOSCIENCE, BIOTECH?

>> Larry Aldrich: I THINK THE TITLE PRETTY MUCH SAID IT WELL, MICHAEL GRANT. IT WAS MAXIMIZING OUR OPPORTUNITIES. 14 AND I THINK BASICALLY WE ASSUME THAT WE HAVE SOME VERY GOOD OPPORTUNITIES TO PLAY A ROLE IN THE BIOTECH FUTURE. AND WE SPENT MORE TIME LOOKING AT THE THINGS THAT WERE HAPPENING AND HOW DO WE LEVERAGE THOSE ACTIVITIES INTO STRONGER OPPORTUNITIES DOWN THE ROAD.

>> Michael Grant: WELL, CLEARLY THERE HAS BEEN TREMENDOUS FLURRY OF ACTIVITY, THERE'S NO DOUBT ABOUT THAT. WE HAVE ONE OF THE LEADING JEWELS IN THE CROWN, AND THERE'S A VARIETY OF OTHER THINGS GOING ON, INCLUDING BUT NOT LIMITED TO THE A.S.U. CAMPUS. I GUESS THE ISSUE IS HOW FAR DOWN THAT ROAD ARE WE? WHAT DID THE TOWN HALL THINK ABOUT THAT? I MEAN, IS IT AN INFANCY THING? OR ARE WE GETTING CLOSE TO AN OFF RAMP? WHAT?

>> Larry Aldrich: I THINK WE'RE TAKING STEPS. I THINK THE ROAD MAP, PART OF AN EARLIER EFFORT THREE YEARS AGO WAS A STEP DOWN THE PATH. I THINK THE BACKGROUND PATH WAS ANOTHER STEP FORWARD, AND THE TOWN HALL CONTINUED THAT PATH. I THINK IT WAS GENERAL CONCLUSION THAT WE WERE -- WE ARE ON A GOOD PATH. WE CAN DO SOME GREAT THINGS. WE CAN ADD SOME GREAT VALUE TO THE STATE IF WE DO IT RIGHT AND IF WE'RE FOCUSED.

>> Michael Grant: WHY DO WE HAVE TO DO IT RIGHT? I MEAN, WHY DON'T OUR NATURAL SALES POINTS, JACK, JUST DO IT FOR US?

>> Jack Lunsford: WELL, WE TALKED ABOUT THAT. AND, YES, WE HAVE ALL OF THE SIX C'S, CLIMATE AND CONSTRUCTION, CITRUS AND COTTON AND EVERYTHING ELSE, BUT IT BECAME CLEAR THAT WE'RE COMPETING AT A DIFFERENT 15 LEVEL IN THE AREAS OF BIOSCIENCE AND BIOTECHNOLOGY, AND MANY OF THE GROUPS TALKED ABOUT THE FACT THAT WE CAN'T COMPETE JUST ON OUR LAURELS THAT WE HAVE, AND THIS IS A GREAT STATE. WE HAVE TO HAVE THE BRAIN CAPACITY, ALL THE WAY STARTING AT THE K-12 LEVEL. WE NEED TO FOCUS ON MATH AND SCIENCE, AND REALLY BUILD THAT BASIS AND THAT FOUNDATION THAT OTHER STATES HAVE BEEN DOING. YOU KNOW, CALIFORNIA'S COMMITTED $3 BILLION TO THESE KINDS OF THINGS. THAT'S TOUGH COMPETITION. BOSTON IS DOING MANY WONDERFUL THINGS. SAN DIEGO. ALL OF THESE KINDS OF AREAS. SOMEBODY EQUATED IT, THAT THEY'RE ALREADY OUT THE DOOR AND WE'RE JUST STARTING TO GET DRESSED.

>> Michael Grant: I LIKE THAT. I GOT YOU.

>> Michael Grant: I MEAN, OBVIOUSLY THERE'S A FLURRY OF ACTIVITY GOING ON DOWNTOWN, EITHER CURRENTLY OR PLANNED. THE U. OF A. MEDICAL COLLEGE, OBVIOUSLY THE BRANCH CAMPUS FOR A.S.U. IS THAT PART OF THE WE'RE GETTING DRESSED THING?

>> Jack Lunsford: CLEARLY THERE WERE RECOMMENDATIONS THAT CAME OUT AND REINFORCED THE ACTIVITIES, WHETHER IT'S C-PATH, WHETHER IT'S BIODESIGN, WHETHER IT'S TGEN, STRONG COMMITMENT TO MOVE FORWARD ON THE UNIVERSITY OF ARIZONA MEDICAL CAMPUS IN PHOENIX. PEOPLE REALIZED THE IMPORTANCE OF THAT, TO FURTHER THE COLLABORATION THAT WE ALREADY HAVE STARTING WITH U. OF A. AND A.S.U. AND N.A.U., AND THE WHOLE 16 FOCUS IS, AS LARRY SAID, WAS THIS IS MAXIMIZING OUR OPPORTUNITIES IN THIS AREA. WE'VE GOT TO BE FOCUSED AND MOVE FORWARD ON THOSE KINDS OF PROJECTS. BUT WHAT WE CAN'T THINK THAT THOSE ARE THE ONLY THINGS THAT ARE OUT THERE. WE CAN HAVE MANUFACTURING FROM PRODUCTS THAT WILL EMERGE. WE CAN HAVE ADDITIONAL DRUGS COME FORWARD. SO WE CAN'T LIMIT OUR THINKING TO JUST THE MEDICAL SIDE AND JUST THE -- THE UNIVERSITY OR THOSE KINDS OF EFFORTS.

>> Michael Grant: YOU KNOW, LARRY, I THINK SOMETIMES ONE OF THE PROBLEMS IN THESE AREAS IS THE FACT THAT THE GENERAL POPULATION REALLY CAN'T FIGURE OUT NANOTECHNOLOGY. I MEAN, THERE'S SOME THINGS THAT ARE A LITTLE MORE INTUITIVE, AT LEAST FOR MOST OF US I DON'T THINK THESE THINGS ARE. PERHAPS IT MAKES PUBLIC POLICY AND WHERE TO GO, AND FOR THAT MATTER WHERE NOT TO GO, A LITTLE MORE DIFFICULT.

>> Larry Aldrich: IT'S A CHALLENGE. I'M NOT A SCIENTIST. I'VE HAD TO LEARN THE LINGO LIKE MANY OTHERS HAVE HAD TO DO, AND OFTEN THE LANGUAGE BECOMES A BARRIER, BUT THE PUBLIC WILL SEE IN A SHORT TIME THE IMPACT OF HEALTHCARE. WE OBVIOUSLY HAVE A $700 MILLION TO $800 MILLION MEDICARE BILL COMING DOWN THE PIKE, HUGE DEMANDS, ESPECIALLY IN THIS STATE, AS OUR POPULATION AGES FOR NEW DRUGS THAT COMES THROUGH THE PIPELINE TO BE SAFE, TO DO IT BETTER, AND NOT COST AS MUCH MONEY AS THEY DO. IT'S GOING TO BE ON THE MINDS OF VOTERS VERY, VERY SOON.

>> Jack Lunsford: WE HAVE A GREAT LABORATORY 17 HERE, MICHAEL GRANT, BECAUSE OF THE DIVERSITY OF OUR POPULATION AND THE AGING OF OUR POPULATION. SO WE HAVE GREAT OPPORTUNITIES TO DO ALL OF THESE KINDS OF HEALTH TASKS AND TRY TO DEVELOP NEW TREATMENTS AND NEW MEDICATIONS AND ALL OF THAT KIND OF STUFF. AND WE CAN USE OUR OWN POPULATION AS A LABORATORY, WHICH IS UNIQUE. GOING BACK TO YOUR PREVIOUS QUESTION, THAT MAKES US UNIQUE, MORE SO THAN MANY OTHER COMMUNITIES.

>> Michael Grant: SO WE'LL SEE MORE OF THESE ADS SAYING "IF YOU SUFFER FROM THE FOLLOWING THING, WE HAVE A TRIAL STUDY THAT YOU CAN JOIN"?

>> Jack Lunsford: WE CAN DO CLINICAL TRIALS RIGHT HERE. IT WAS A TOPIC IN OUR GROUP, OF MAJOR CONVERSATION, OF CLINICAL TRIALS, THE AVAILABILITY OF A DEFINED POPULACE WITHIN DIFFERENT COMMUNITIES WITHIN THE STATE.

>> Michael Grant: LET ME TOUCH ON A COUPLE OF THE RECOMMENDATIONS, LARRY.

>> Larry Aldrich: SURE.

>> Michael Grant: BASICALLY TOWN HALL PARTICIPANTS SAID THE SO-CALLED TECH TRANSFER CONSTITUTIONAL AMENDMENT INVOLVING THE UNIVERSITY SHOULD BE TAKEN BACK TO THE PEOPLE NEXT YEAR.

>> Larry Aldrich: THEY DID. WE CLEARLY HAVE A PROBLEM IN OUR CONSTITUTIONAL LANGUAGE, AND THAT PROHIBITS THE STATE, AND THEREFORE THE UNIVERSITIES, FROM PROVIDING THEIR TECHNOLOGY, TRANSFERRING IT OUT TO ENTITIES, AND THEREFORE CREATING VALUE. THE GREATEST EXAMPLES ARE GATORADE, THE UNIVERSITY OF FLORIDA, AND GOOGLE, SOON-TO-BE A NEW RESIDENT IN PHOENIX, WHERE STANFORD UNIVERSITY MADE AN 18 ENORMOUS AMOUNT OF RETURN FOR ITS INVESTMENT BECAUSE THEY WERE VERY VISIONARY. AND THOSE ARE THE OPPORTUNITIES I THINK OUR UNIVERSITIES WOULD LIKE TO LEVERAGE. THEY SHOULD BE ABLE TO LEVERAGE THEM. THEY'RE COMING UP WITH MARVELOUS RESEARCH, WITH HUNDREDS OF MILLIONS OF DOLLARS IN GRANT MONEY COMING INTO THE STATE, AND WE NEED TO TURN THAT FROM WHAT IS CALLED FROM THE LAB BENCH TO THE BEDSIDE, MAKING THIS AVAILABLE FOR PEOPLE.

>> Michael Grant: AND ALMOST OUT OF TIME, BUT ALSO SOME FOCUS ON RURAL TELECOMMUNICATIONS INFRASTRUCTURE.

>> Jack Lunsford: ABSOLUTELY. FOR EXAMPLE, WE HAVE TELEMEDICINE, BUT IF YOU DON'T HAVE INCREASED BROADBAND CAPACITY UP TO RURAL AREA, IT WON'T DO YOU ANY GOOD. SO WE NEED TO HAVE THAT IMPROVED INFRASTRUCTURE ACROSS THE STATE.

>> Michael Grant: JACK LUNSFORD, THANK YOU VERY MUCH FOR JOINING US.

>> Jack Lunsford: THANK YOU, MICHAEL GRANT ALDRICH.

>> Michael Grant: LARRY, GOOD TO SEE YOU.

>> Larry Aldrich: THANK YOU.

>> Merry Lucero: FROM KINDERGARTEN THROUGH 12TH GRADE, CHARTER SCHOOLS AND OUR STATE'S UNIVERSITIES AND COMMUNITY COLLEGES, ARIZONA'S PUBLIC EDUCATION SYSTEM IS CHALLENGED BY RECORD ENROLLMENT AND FUTURE POPULATION GROWTH. IN A "HORIZON" SPECIAL WE LOOK AT SOME OF THE LATEST CHANGES IN ARIZONA'S EDUCATION SYSTEM WEDNESDAY ON "HORIZON."

>> Michael Grant: THANK YOU VERY MUCH FOR JOINING US ON THIS TUESDAY EDITION OF "HORIZON." I'M MICHAEL GRANT. HAVE A GREAT ONE. GOOD NIGHT.
In this segment:
Mike Rounds:Governor of South Dakota, and Vice-Chair of the Western Governors' Association;Jack Lunsford:President, Westmark;Arry Aldrich:C.O.O., Critical Path Institute;
SPOTLIGHT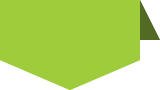 STAY in touch
with
azpbs.
org
!
Subscribe to Arizona PBS Newsletters: