HORIZON marks the milestone by counting down the top eight stories from the past 25 years. Find out what made the list and relive these important moments that have defined Arizona.
Transcript:
Michael Grant:
Good evening. I'm Michael Grant. A number of land fills in the Salt River bed are polluting the local ground water.

Paul Atkinson:
For 25 years, Horizon has brought viewers a comprehensive look at politics and public policy in Arizona.

Chris Herstam:
There is no other show like it on television. Because of its in-depth analysis, and its probing interviews of policymakers.

Michael Grant:
You passed the opportunity to make the Supreme Court appointment. Why did you do that?

Bruce Babbitt:
Mike, it was a close call but I took a look at attorney general's opinion of the merit selection laws and the constitutional amendment. I think it's Mecham's appointment and it seems to me if I try to take that from him I politicize, if you will, a system which has worked very well.

Paul Atkinson:
Every Arizona governor since Bruce Babbitt has appeared on Horizon. Guests have included members of congress, state and local leaders, and prominent members of the business community.

Phyllis Palacio:
You blame the federal regulators for the down fall of Lincoln the whole S&L industry. Why?

Charles Keating:
Well, you don't think that for one minute I've caused a $500 billion bill to the taxpayer, do you?

Paul Atkinson:
While personalities have sometimes taken center stage, Horizon's focus has always been about the issues confronting Arizona.

Alfredo Gutierrez:
You have this intense focus on public policy on local issues. On things that matter to the people in this state that simply no other television station can do. Or will do.

Michael Grant:
Here to talk about the bill is the sponsor of house bill 2577, State Representative Russell Pierce. Also here with us is Democratic State Representative Steve Guyardo. Welcome to both of you. We have never discussed this issue on the show.

Steve Gallardo:
New topic. New topic.

Paul Atkinson:
Monday through Thursday's Horizon's shows feature discussion on in depth topics and current events. Friday is devoted to reporters, editors and columnists who provide an insightful look at week's top stories.

Voice Over:
You have people like Howie Fischer who is very capable of being very obnoxious and he usually displayed that sense of humor and his ability to be obnoxious and blunt on the Friday edition.

Howard Fischer:
Terry Goddard framed himself as an outsider and became maybe mayor of this town.

Lew Ruggerio:
Senator John McCain, myth or legend? Kevin:

Paul Atkinson:
Horizon has had many fill-in hosts of the year but the voice and hair viewers have come to recognize is Michael Grant.

Doug MacEachern:
I have always thought of Michael's greatest asset besides his perfect hair, was his equanimity. His calm demeanor and his fairness to everybody in front of the camera.

Paul Atkinson:
For a quarter century. One local television program has offered viewers substantive information on the issues facing Arizona.

Bruce Merrill:
I hope 25 years from now that Horizon is still as dominant as it is at this point and Michael Grant is still doing it.

Michael Grant:
Good evening. Welcome to Horizon's 25th anniversary special. I'm Michael Grant. Tonight we will be counting down the top eight stories Horizon has covered in its 25-year history. We will also share some stories with you about that Friday tradition, the Journalist Roundtable, and other features Horizon viewers have enjoyed over the years. You might notice a different look and feel to Horizon tonight. We also debut a remodeled set and new graphics. Joining me are a number of guests you have seen on Horizon over the years. Jana Bommersbach was a Phoenix New Times editor and is now an author and columnist for Phoenix Magazine. Mark Flatten was a political reporter for the Scottsdale Progress. That paper is now part of the East Valley Tribune. Mark is a special projects and investigative reporter. Howie Fischer was a capital reporter for the Arizona Daily Star. He now runs his own company, Capitol Media Services. Alfredo Gutierrez was senate majority and minority leader. He is now president of Tequida and Gutierrez, a Spanish language marketing company. Mr. Gutierrez also hosts a daily radio show on Radio Campesino 88.1-fm. Art Hamilton retired from the Arizona House of Representatives as house minority leader after serving 26 years. Art is a partner in the public affairs firm Hamilton, Gullett, Davis and Roman. Matt Salmon served as a state senator and U.S. congressman. He is now director of governmental affairs at Phoenix office of the law firm Greenberg Traurig. Mr. Salmon also chairman of the Arizona Republican Party. And Keven Willey was a legislative reporter at the Arizona Republic. She is now vice president and editorial page editor at the Dallas Morning News. And she was just dying to come back for this show. A procedural note, because we have a large number of guests and just a few seats, we will be rotating guests in and out of our panel discussions. We asked our panelists and the producers of Horizon what they thought were the top eight stories in the 25-year history of the program. Number eight is publicly financed stadiums. Since the mid-1980's, Horizon has devoted dozens of shows to the issue of, should we build stadium? How should we pay for them and why should they be located? In 1994 Horizon broadcast live a six-hour stadium district board meeting that would approve what is now known as Chase Field.

Male:
Thank you, people, for your lesson in the perversion of democracy in this country. [Laughter] the way I was raised, the majority rules. 60% of the people don't want it. You people want to cram it down our throats. So no matter what we say it's a done deal. You know it. We know it.

Male:
There's no further business come from this hearing. We close. [Applause]

Michael Grant:
There you have it. As expected, the board has approved the plan to build a baseball stadium under that proposal, if Arizona is awarded the major league expansion team, a quarter cent sales tax will be levied in Maricopa County. Taxpayers would contribute no more than $238 million. That money would pay for a 50,000-seat retractable roof stadium to be located in downtown Phoenix.

Michael Grant:
City of Glendale score as coup by getting the coyotes to building a new arena after the City of Scottsdale had the deal with the Elman companies all wrapped up. In 2002 national football league realigned moving the Arizona Cardinals from the NFC east to the NFC west. Thursday night the tourism and sports authority voted to move the Cardinals home from the east valley to the west valley. Barrett, how did this happen?

Barrett Marson:
I think a lot of people are still trying to figure out exactly how it happened.

Michael Grant:
Give me a 30-seconds sin pop sis of the past two years.

Barrett Marson:
First Tempe, then Mesa, then Tempe then Glendale.

Michael Grant:
Jana. Welcome back.

Jana Bommersbach:
Thank you very much. It's nice to be here.

Michael Grant:
It wasn't until we started thinking about this thing that it's entirely possible that the vast majority of our broadcast time over the past 25 years has been spent on some form of sports facility.

Jana Bommersbach:
I think that's probably true. I mean, this became a great wave in the valley back when they decided they wanted to be a big city and this was the way this do it. They just steam rolled over everybody who didn't believe in public financing. And, in fact, political heads rolled eventually and there were all kinds of match in nations but it became a story that went on and on and on and we have built stadiums for. But the girls. Boys have all their toys, guys. And so you have got every conceivable sport except anything for the girls.

Michael Grant:
On a slightly more serious note, art, was it a watershed event? This whole debate over no public money for private works? Did it change our attitudes?

Art Hamilton:
I think it changed certainly the landscape of the city. And I think -- and the valley and changed the landscape of politics. The reality is there are people who lost jobs because of it. But I think once we began going down the road, once we got our toe in the water, so to speak we did begin building a lot of stadiums and a lot of arenas and it frankly has -- well, improved is something I won't argue with my friend Jana but it certainly changed the landscape of the valley.

Howard Fischer:
This goes to the whole issue that Phoenix for a long time suffered from this inferiority complex, we are not a real city unless we have a baseball team or an ice hockey team or unless we have a football team. Of course, we are still waiting for a football team but that was the whole thing. That's why we wanted to throw public money after it and hopefully we have grown up enough and we are going to stop doing that kind of giveaway.

Michael Grant:
Political consequences. There were a number out of that.

Howard Fischer:
Well, certainly Supervisor Bruner found in running for congress people had a very long memory and they weren't going to go ahead and let him take a pass on that. And then, of course, our good buddy Mary Rose Wilcox, we all heard the audio. When somebody decided to march into the board of supervisors chambers and fire a pistol into her soft fleshy part shall we call it.

Michael Grant:
And I always suspected, Jana, that Betsy Bayless was very, very happy her family had that warehouse.

Jana Bommersbach:
I think she was thrilled she could execution herself from this vote and not have to be part of this whole massacre that would happen afterwards. The other big thing that happened is the City of Phoenix voters were so angry that the City of Phoenix that approved the first stadium without going to the people that we passed a referendum saying you can't spend more than $3 million on a sports facility without asking us specifically. And so then later when they wanted to build the parking garage for the stadium, they called it a 2,000 space parking garage. You would think we were the northwest historical city in --

Howard Fischer:
Jana, lots of people want to go to that science and history museum.

Jana Bommersbach:
All in ten minute time. All in ten minute time.

Michael Grant:
Speaking of approving things, congress approved the Indian Gaming Regulatory Act in 1988. That was seen as a Maine means to let Indian communities be self-sufficient and act allowed tribes to offer gaming. But some types needed approval by the state. Horizon covered the many problems and solutions that ensued.

Michael Grant:
Tonight on Horizon, the issue of whether to continue to allow gaming operations on Arizona's Indian reservations. We will soon find its way to federal court. Good evening. I'm Michael Grant. In the state of Arizona, and across the nation, Indian tribes are using games of chance to boost their local economies. By doing so quite often they are gambling with the patience of state and federal officials.

Voice Over:
on May 12 federal agents seized an opportunity and about 300 casino-style individual zero game from the Fort McDowell Apache community's gaming hall in an early morning raid. But what federal agents didn't bargain for was that 100 tribal members would create a blockade of cars, trucks, and heavy construction vehicles that will keep the video machines from leaving their reservation. After the blockade went on for over five hours, Governor Symington made his way to a location near the reservation to meet with the tribal president to defuse what was perceived as an explosive situation.

Fife Symington:
As you know this is not just the state of Arizona. This is also a federal issue. It's the federal government as well. But we are determined to resolve it and I hope that you all will help us we re solve it by allowing these trucks to pass that leave their loads behind and we can defuse this situation.

Michael Grant:
A record amount of money spent this election cycle, almost $40 million alone on the three gaming initiatives. Proposition 200 sponsored by the river Indian tribes, and 201 backed by the race tracks lost by wide margins. 17 tribe initiative prop 202 has a slight lead.

Michael Grant:
Mark, you were actually there. That day.

Mark Flatten:
Yes, I was. And it turned out as a very -- it wasn't a planned event. It was spontaneous. The feds came in because there were slot machines that had been brought out illegally. And initially some people just, just that were there just pulled their trucks up and wouldn't let them out and it grew from there. It really grew into a spontaneous movement and in the course of the day.

Michael Grant:
Incidentally did we ever find out who the federal procurement officer was who ordered the Mayflower van to the Indian reservation? [Laughter]

Michael Grant:
Does that work? We closed with a shot of the 2002 proposition. Alfredo, can you make an argument that the Mayflower van at the Indian reservation led to the election of Janet Napolitano in --

Alfredo Gutierrez:
You can certainly make an argument that the initiative and the amount of money spent on the initiative to get out the vote to get out folks who otherwise wouldn't have voted for Indian gaming had an impact on democratic turnout. The kind of people who were coming out to vote specifically to vote for Indian gaming weren't the religious right. And so it's likely they were voting democratic, and likely they were voting for the governor. That's where the impact was.

Michael Grant:
Now, to go with, to sort of warp a Ronald Reagan line, let's ask ourselves, are we better off now than we were 16 years ago?

Jana Bommersbach:
We certainly are better off than we were 16 years ago. I think its poetic justice after Arizona's history of messing over the Indians they ends up with billion dollar casinos and all the uranium in the world. In 2005, they brought in $1.67 billion into the casinos of Arizona. We have 22 casinos now. And eight of them are right in the urban area here in Phoenix and they gift state back like $65 million and $80 million and apparently this year so far the revenuers up more than ever and all that money is going to great public facilities. Education, to anti-gambling illnesses. It supports the gambling bureaucracy that we have to do to regulate them. Wildlife conservation, that's where all that money is ear marked for.

Mark Flatten:
What may be even more important is what gaming did. Is it took the poorest of the poor in America and gave them essentially seed money. And if you look at what's going on at Salt River, Gila River, it's not just casinos anymore. They have used that to spur economic development and when you talk to tribal leaders, what they will tell you we know gaming will not last forever. We maybe have 25, 30-year window on gaming and a lot of tribes are using that as the engine to get their economic development going so they don't fall back into that poverty in the long term.

Alfredo Gutierrez:
The focus of what gaming didn't do as well. Because the argument you recall was that the effort was going to open up wide, demons and crocodiles were going to come out and eat us all up and all kinds of horrendous things were going to happen. We would become morally corrupt as a society, as a people, almost instantly if Indian gaming came about. It's come about, it's had extraordinary effects and we continue to as morally deficient we were as the day before Indian gaming passed.

Jana Bommersbach:
The other thing it did it brought the Indians to the table. They didn't have any economic power whatsoever and now they have an economic power and they are now at the table. And it's about time. And that has been a great political benefit for them, too.

Michael Grant:
All right. I am at the camera here. We will resume the top eight story count down in a moment. But we are going to divert our attention to a staple of Horizon, the Friday edition when a panel of journalists discusses the week's top stories. It's a chance for viewers to get the inside scoop but it also helps the journalists as well.

Michael Grant:
The thing is this evening talk about these and other issues or Max Jennings, executive editor of the Mesa Tribune, Keven Willey, legislative reporter for the Arizona Republican, and Howard Fischer, Phoenix bureau chief for the Arizona Daily Star. Let's start out with politics. That's always interesting.

Mike Sauceda:
The premise was simple. Invite capitol, business reporters along with newspaper editors to discuss the week's top stories.

Michael Grant:
Right?

Keven Willey:
I think you are absolutely correct on that. There is a desire on the part of many democrats to preclude what happened to republicans several years ago in a very divisive primary that led to the eventual election of Dennis D. Deconcini to the senate slot.

Richard de Uriarte:
It gave us an additional forum where it's not just the little byline but you can offer a little bit of humor or the side shows that sometimes the straight reporting couldn't.

Richard de Uriarte:
What Siegel said was a legitimate arguing and debating point for an attorney general's office.

Mike Sauceda:
The Journalist Roundtable also gives reporters a bit of notoriety. Maceachern worked for The Phoenix New Times, the East Valley Tribune and Arizona Republic over the past three decades.

Doug MacEachern
At the print journalist I am best known among people that recognize me on the street as a member of the Journalists Roundtable on channel eight.

Michael Grant:
MacEachern says such recognition came in handy when he and Tribune Reporter Mark Flatten visited a scary looking compound following the bombing of the Oklahoma City Federal Building in 1995.

Doug MacEachern:
Three very big guys who just had this look on their face like, we don't want you here, came out of the front door and I thought, oh, my god, we are done for now. And they sort of stopped and they weren't really look at me. They have looking at Flatten. And finally one of them, I think the biggest one, pointed his finger at Mark and said, I know you. You are on Horizon. I like what you got to say.

Mike Sauceda:
Appearing on the Friday show wasn't always easy for reporters. Especially when Howie Fischer or then Legislative Reporter Pat Flankery were on.

Doug MacEachern:
I both admired and was totally frustrated by every moment on the show with those two. Especially when they were on together. Because you just couldn't intellectually keep up with them.

Mike Sauceda:
One who could was John Kolbe, political columnist for the defunct Phoenix Gazette.

John Kolbe:
The scope of the Symington victory was stunning.

Richard de Uriarte:
He was a man of enormous personal integrity and journalistic. He got it right. Kolbe would get it right. In analyzing the stories. And that's not easy.

Mike Sauceda:
During the Mecham Administration Kolbe earned the distinction of being a nonperson to Governor Evan Mecham who would purposely not recognize him following a column he had written about the governor.

Evan Mecham:
So I thank you.

John Kolbe:
Governor, what specifically has happened with to make this --?

Evan Mecham:
Do we have any questions, please?

John Kolbe:
Governor, what has happened to --?

Evan Mecham:
Do we have any questions, please?

John Kolbe:
Governor --

Evan Mecham:
It's good of you to be here today. Thank you.

Richard de Uriarte:
Basically, they were fulfilling his right to ask a question that the governor would not acknowledge.

Michael Grant:
Are you really banning John Kolbe from your press conferences?

Evan Mecham:
He is really not a reporter. He is a columnist. I didn't think he needed to be around me and I just quietly and sort of I thought in a dignified manner asked them to keep him away. He doesn't needs to be around me or write his fiction and so I would like to have him away and as far as my part, he doesn't exist anymore. And that's where it is.

Michael Grant:
A regular guest Kolbe's appearance in a 1998 year end prediction show would be his last. John Kolbe died two months later from colon cancer at the age of 58.

Richard Uriarte:
What can you say about John Kolbe whose presence has not been matched? As a political persona in Arizona since his death.

Michael Grant:
Horizon lost another of the roundtable's original guests when Tribune Editor Max Jennings took the helm at the Dayton Daily News in 1988. Jennings retired in 1999. He died of a heart attack last year while skiing at Taos, New Mexico. He was 63. Number six on our top eight stories count down is an issue that has been at the forefront for the past couple of years, immigration. While Horizon has covered immigration for years, the subject heated up with the passage of prop 200 in 2004.

Michael Grant:
The most controversial measure on the ballot this year. Opponents and supporters of proposition 200 gathering last night to wait for the results on the measure which was approved. Mast tells us more.

Mike Sauceda:
Proposition 200 supporters at a quiet gathering in Central Phoenix last night. The quietness stands in contrast to the controversy create by the ballot measure to deny certainly benefits to illegal immigrants and make it harder for them to cast fraudulent votes.

Michael Grant: Tonight on Horizon, marchers take to the streets to protest the national proposal that would make illegal immigrants felons. Now some in the state legislature want the same local law. Here in the valley hundreds of immigrants took to the streets and gathered at various valley locations and as that Nadine Arroyo today was about immigrant reform as well as anti-illegal immigration sentiment.

Marchers:
The people united will never be divided. The people united will never be divided.

Nadine Arroyo:
A day without immigrants and many of them made their way to the streets for a call to action for fair immigration reform. No working, no shopping, no immigrants. These are illegal immigrants and citizens who believe that less is more.

Michael Grant:
Tonight on Horizon, the first case to be prosecuted in Arizona's new human snuggling law has been partially thrown out. Maricopa County Superior Court Judge says incriminating statements made by illegal immigrants does not constitute proof of a conspiracy. Tonight we talk with Andrew Thomas, Sheriff Joe Arpaio, and their efforts to curb the floe of illegal immigrants into the state. Matt, welcome back.

Matt Salmon:
Great to be here.

Michael Grant:
Why has this become such a polarizing issue?

Matt Salmon:
I think because we are a border state. It's become a big issue nationwide because there's been a lot of attention. I think mostly coming from the border states but people are really, really frustrated with the porousness of the borders and it really hasn't been any kind of federal action. What I think is really interesting, and Alfredo made a comment about off the air about some of the politicians and how they are views have changed. Not one elected official that I can remember came out in support of prop 200. That was just a couple of years ago. Republican or democrat. And this year, everybody is scrambling to refocus their position on immigration. In fact, it was in our second or third debate when I was running for governor against Janet Napolitano. And she looked in the camera and very forcefully said Matt Salmon is such an extremist that he voted to put our national guard on the border. Now look what's happened. What a difference a day makes. It's amazing.

Michael Grant:
Your take on the polarization? This one really --

Alfredo Gutierrez:
We haven't seen anything like this since the 1950's when the national guard, forget the National Guard, the army was at gunpoint taking away anybody who looked like me. We haven't seen anything like this. But the reality is, I didn't see it happening? Because we have an incompetent congress. It was incompetent in 1986 when it passed Simpson Masouli. Many of us testified and warned them, especially, about the inept and incapable section having to do with employer sanctions. We talked a great deal about that. But western growers, the Chamber of Commerce had such influence that they created this circumstances, the circumstance goes on. It isn't going to be resolved by a fence. It's going to be resolved by the same market forces that created it and you have got to go to those market forces.

Michael Grant:
In the meantime, it just drives the policy issues down at the capitol.

Howard Fischer:
Well, going back to do point that Matt was making, you cannot run for office in this area and not have a position that, in some way, you are going to do something. You may not like the idea of a fence. You may not like the idea of the guard on the border or employer sanctions but somewhere in your platform there will be something to say what you plan on doing about it. Because not a single candidate is going to tell what you is happening now is acceptable. Four years ago Janet Napolitano couldn't have found the illegal immigration issue with a road map and a compass. Now she's all over it. We have done this, we've done that. And she recognizes that that's the only way she is going to get reelected.

Alfredo Gutierrez:
It's important to note this too shall pass. Colonial Pennsylvania was one third German. The most anti-immigrant English-only advocate was Benjamin Franklin and he described Germans as having a very dark complexion, by the way and said they wouldn't possibly learn English any more than they could change their complexion. In 1764, those German, dark Germans apparently got up and voted him out of office out of the Pennsylvania Council. And amazingly by the way Franklin became a major proponent of bilingual education shortly thereafter. I mention that story because it's going to happen again.

Michael Grant:
Two words have come to symbolize a legislative fiasco in Arizona. Alt fuels, after it passes in the 2002 legislative session. Its architect, Jeff Grosscost, came on Horizon to pitch its merits.

Jeff Grosscost:
I help clean the air. If you want to drive on a domestic product, you can go out and Amanda can give you a grant to pay for a portion of that vehicle.

Michael Grant:
A legislative committee looking for answers in the alternative fuel debacle grilled the law's architect and others Tuesday. House Speaker Jeff Grosscost explained his role in the creation of the alternative fuel rebate program. It began as a creative way to help clean Arizona's air but turned into one of the biggest public policy blunders in state history. Tonight on Horizon, a look back at what went wrong with an alternative fuels tax credit program and the damage it created.

Michael Grant:
Good evening. I'm Michael Grant. A year ago today, lawmakers hastily passed a bill in the waning hours of the year 2000 legislative session. That bill created an alternative fuels tax credit program that was estimated at this time to cost the state $3 million. The price tag could reach $200 million when all is said and done. But the damage doesn't stop there. People's lives, politicians' careers and the legislative process have all been affected.

Previous Guest:
What's the latest? Where are we? One year away from the special session. What have we spent? What are we looking at?

Janet Napolitano:
Well, we have basically spent between $134 million and $139 million in alt fuels credit program which is better than November before the special session where the numbers were ranging as high as $700 million.

Michael Grant:
Welcome back from the big D. Thank you very much.

It's a pleasure to be here.

Michael Grant:
Thanks for joining us. I want to talk about the blame game thing. Obviously, Jeff Grosscost got a lot of blame understandably so. Did Jane Hull get off too late you think?

Keven Willey:
I think that's a fair observation or something to talk about. Certainly she absorbed much less of the responsibility for this than anybody else. However, I think that the burden of responsibility has to rest with both the house and the senate, not to mention the sponsor of the bill. Both chambers passed this bill without fully appreciated what its consequences would be. The fact that the third party involved, the governor's office, didn't realize it either is a bad thing. But the burden rests I think on the front end more than on the back end.

Howard Fischer:
And this comes down to the problem we have been talking about around this table for 25 years which is the legislate with leisure. We get these yellow fact sheets and they explain what the bill does according to the analyst and we get these figures of this will cost so much. In fact, the alt fuels bill only made one small change in the law. We always had alt fuels tax credits. This just made it refundable credit so you can get back more than you spend. So who was supposed to predict and how do you predict how much that was going to cost?

Keven Willey:
The fact that passed out of both chambers after analysis by staff, by allegedly by legislators, by lobbyists, everybody involved and nobody anticipated what a huge explosion that would be. It was the stealth bill. It was a delayed reaction. It took months for that to explode but when it exploded, it really exploded.

Art Hamilton:
These people forget in terms of changes the initial bill dealt with new registration but the bill that was to be passed should be with all registrations. So it's a pool that could apply from these bills, very narrow to the areas and the valley is that you had Jeff Grosscost negotiating with the E.P.A. on batch of the state of Arizona. A legislative leader.

Michael Grant:
Art, you are happy to report the legislature learned its lesson and now every word of every bill is read in great detail.

Art Hamilton:
They probably read every word within the next 10 years after they passed them. But not quite yet before they passed them. Which is, in fact, a real problem.

Howard Fischer:
And that deals with one of the small problems which is term limits. You don't have the history, you don't have an Art Hamilton around who has been there and said, we tried this five years ago, here's the pitfalls. I want to know who's been down at capitol longer than anybody else. Me. That's scary.

Michael Grant:
Scary you have been on this show for so long, too Howie. Nicely scary. Before leaving office in 1987, Arizona Governor Bruce Babbitt signed an executive order creating a Martin Luther King, Jr. Day. That set off a controversial chain of events that did not end until voters passed a holiday six years later. But first, last Thursday Governor Mecham proclaim would the third Sunday in January as Martin Luther King Jr. Civil Rights Day. The day is an unpaid observance rather than a state paid holiday. The question that will be facing Arizona's legislators for the third time in as many years is whether Arizona will join the Federal Government and 44 other states in commemorating the man and the movement with a state paid holiday.

Voice Over:
For the 8,000 marchers it was a time to hear speakers reaffirm their commitment to making King Day a reality.

Voice Over:
Arizona is the only state without a holiday honoring Martin Luther King Jr. It's also the only state to ask voters if a paid holiday honoring the civil rights leader should exist. The question has been tossed around for a number of years beginning with legislative debates in 1975. Former Governor Bruce Babbitt, in 1986, declared a Martin Luther King Holiday by executive order. Govern Evan Mecham called it illegal. Mecham did declare an unpaid Martin Luther King Jr. Civil Rights take to be observed on Sunday, but still the controversy continued. In the 1990 General Election, Arizonans voted against two Martin Luther King propositions. One which would have replaces Columbus with King Day and the other would have added King Day to the list of state paid holidays.

Michael Grant:
This one was a tough one. You had a lot of moving parts to it. I had forgotten that it stands six years. How do you explain this long saga in Arizona history and 45 seconds or less?

Art Hamilton:
There were some people who made a decision that the King holiday was not a holiday that would pass on their watch. If it passed, it would pass long after they were gone. They made that judgment. They thought politically it was as difficult for them as immigrant is today. And they simply would have preferred it to go away and it was an issue that simply would not quietly or peacefully go away.

Michael Grant:
Then you got the conflict between the two holidays. We tried that. Forget about that.

Art Hamilton:
This year we tried but ultimately it's now the law in Arizona. But that was rejected because it was said we couldn't get rid of the present number. George Washington was honored and Abraham Lincoln was the patron saint of the Republican Party. You can't possibly have federal treatment and that's why the Columbus Day issue which really foisted upon us. We never wanted to do the Columbus Day switch.

Mark Flatten:
I think what made this such a difficult issue is it got so tied up in so many different things. If you look at what really trig either this it was Evan Mecham repealing the original holiday. I think legally he is right. He had a tone from the attorney general that says this is a yell holiday. You can't delay it. Karen Warner had won she probably would have had to do the same thing. But the way Mecham did it, he did it with such vitriol, almost such flippancy that that made them choose sides. And that animosity continued and continued.

Keven Willey:
You know this was a pivotal issue. I was a new legislative reporter in the house when this issue first bubbled up. And I remember a floor speech given by a late legislator who rose up and proclaimed Martin Luther King was a hero for black people but he is not a hero for the rest of America-- I was at the press table. I couldn't believe what I had heard. I had to leave the floor of the house to recover my composure. I was so astounded by that. And that was part of the problem.

Michael Grant:
NFL didn't help us.

Howard Fischer:
I was going to say. I think what you saw is the first go around with Mecham. There was a lot of hate and anger. A lot of it swirled around Mecham and everything else. The second time you had so much interference. You had bad stuff on both sides but you had the NFL saying, if you don't get King holiday we will not play the Super Bowl which led to the greater bumper sticker ever all time, "NFL, go to hell and play the Super Bowl." They waged a fairly low key campaign. It was the first time they said let's just do it on its own merits. And it passed.

Michael Grant:
Now on to other three top stories. J. Fife Symington III won the governor's race with Terry Goddard. Symington won reelection in 1994. But he resigned from office three years later.

Michael Grant: Since 1972, Fife Symington has been a player in the valley. He was only 27 years old when named to do board at Southwest Savings and Loan. At age 35, he formed his development company. And 11 years later, he was governor. And the governor secretly in financial ruin. That precipitated a series of events which brings us to the point we are today. Six days from the start of the criminal trial.

Fife Symington:
I have never been one to linger and I don't intend to start now. My lot is to offer best wishes and full support, to say thank you and to move on.

Michael Grant:
The governor announces he will step down from office after being found guilty on seven criminal counts. His bank fraud conviction nearly two years ago led to his resignation as governor. Today, though, those conviction was overturned by a Federal Appeals Court. The decision was based on the dismissal of jury instructions during deliberations. The appeals court ruled it was wrong to dismiss Ms. Colty. It was the end of a nearly decade long struggle and it ended with the stroke of a pen. Former Arizona Governor Fife Symington, the recipient of one of over 100 pardons from former President Clinton. You are 48 hours or so into this knowledge. What does having this 10-year plus albatross off of your neck feel like?

Fife Symington:
Well, it sure feels like it's off my neck. But I am just getting used to living without that threat being there for 10 years. Most people don't realize that this actually started before I ran for governor.

Michael Grant:
Howie, did the press not ask enough questions about Fife Symington's personal finances?

Howard Fischer:
I think that there's a good case to be made for that. None of us, and I came from business reporting back ground. But I couldn't look at Fife Symington's books that were public. Remember, this is a privately held company. And say, did he, in fact, lie on this official statement? It took bringing that stuff public when, in fact, he was sued by the pension funds and you could compare what he signed and what other statements he was giving someone else. Could we have reported at the time? Certainly Terry Goddard was making at that time. It was it provable? Who knows? In 1994 everyone knew his financial condition and reelected him anyway.

Michael Grant:
Terry did try to make an issue out of it in 1990, Kev, and it got really no traction.

Keven Willey:
And even more than Terry Goddard, remember the republican primary --

Matt Salmon: Barbara Barrett.

Keven Willey: I was blanking on the name. She made quite an issue of this and created most of it smoke. Most of us thought it was smoke. When you look back on it she was rather prophetic.

Matt Salmon:
Almost her campaign focused on financial dealings.

Howard Fischer:
That brings up the question, does that matter? There are a lot of people who would say Fife Symington was a good governor, shouldn't have been driven from office and it was his private life that got in the wave it.

Michael Grant:
You had an interesting political point, matt. Did he, did he run to the center and then govern to the right? Was --

Matt Salmon:
Yeah. Very much so. In his first campaign, he very much ran as a moderate. And it's totally opposite from a typical republican campaign. Because typically they run more to do right and then govern more to the left. It was just exactly opposite.

Keven Willey:
He ran as a successful businessman and he ran as a moderate republican. The quote of the nose vote. Who deserved a poke in the nose with the infamous quote? He governed as a financially embattled governor. And as a very conservative governor, so he governed very differently on both fronts than how he ran.

Howard Fischer:
I asked him when he was governor, what changed? He said I think I've been in here and maybe the more you look at government you realize less that it's the answer. He was also very much against a lot of the Washington edicts and he was going to do his bit to show we are the sovereign state of Arizona.

Keven Willey:
Who was the real Fife Symington?

Matt Salmon:
I think when he first ran, this is a person that actually evolved. While he was in office. He became more and more distrusting of government as time went on. I also think part of it, too, was the kind of people that he surround himself with. The staff people. Remember his first chief of staff was Bunny Baddisher. Remember that? When he changed directions and chief of staff,-

Keven Willey:
Wasn't it --

Matt Salmon:
It was actually one in between, I think. But you know, he really -- he really moved along the continuum. I think the really interesting thing to point out, you know, in Governor Symington's tenure because he was elected the same time he was. We had passed a constitutional change in the state, you might recall, of 50 plus one requirement for governor. Because of that, there was not a 50-plus difference between he and Goddard and we were on governor lists for the first three months that I was in the state legislature; it was a really interesting time.

Howard Fischer:
What do you think Rose Moffard was? Chopped Liver?

Michael Grant:
Elected governor.

Howard Fischer:
Ok.

Michael Grant:
However, Arizona politics did gain national attention in 1991 with AzScam. That started as an undercover sting operation in which lawmakers were offered bribes in exchange for their support on a fake gaming bill. It ended in the criminal indictments of 18 people including seven lawmakers who took the money.

Male1:
I say to you what we are doing here is not 100%. I'm sorry. Wait a minute. 20, 40.

Male 2:
Wave to the camera.

Male 1:
There's no cameras. Let's shake hands on our deal. I have your vote. And I have your support and your sponsorship.

Michael Grant:
Tonight on Horizon, a special report on the scandal that rocked Arizona politics. Good evening. I'm Michael Grant. This time last year most Arizonans were glued to their TV sets tuned in to highlights from AzScam. One editorial likened it to cockroaches caught in the spotlight trying to flee. Joining us this evening to talk about AzScam is Jim Meredith, former member of the House of Representatives who I might add has completed his community service. Jim, welcome to the show.

Jim Meredith:
Thank you, Michael.

Michael Grant:
When you took that $9300, did you have any doubt in your mind you were could go something wrong?

Jim Meredith:
Yes, I did. There's one lesson that I learned on this incident is that the doubts were there. My gut instincts were saying something is wrong here. I shouldn't be here.

Michael Grant:
Matt, let me pick up where we left off. How did it feel coming in as a freshman in the legislature as that thing broke?

Matt Salmon:
Right after AzScam? It was incredibly surreal. One thing, Carolyn Walker, who we had to vote to expel after I became a state senator, worked for me when I was director of public relations for U.S. West. And so, you know, we had a relationship. I mean, it was strange. And everyone was walk around on egg shells.

Michael Grant:
You know, Alfredo, I always thought one of the weird things about AzScam was it was a dumb proposition. Why would somebody from Vegas come here to Arizona and offer money to open the state to be competition to Vegas? Does anybody ever tumble, I'm not quite sure.

Alfredo Gutierrez:
Watch the tapes. Because I think you watch them in retrospect, we were absolutely shocked, horrified. But you watch them perhaps a year later and this is a comedy. This is -- the, you know, group of people. They remember not the brightest lights in the legislature, and most cases they were really, really dull. They were focused on and they went after it. Kenny went out and tried to recruit. He went after a variety of members but most members looked at him like he was crazy and walked away.

Michael Grant:
Jana, there was a lot of discussion early on about whether or not this was a fair sting operation.

Jana Bommersbach:
True. It was. But this guy, this savvy guy was a badda-bing guy. It was so -- Tony Soprano, a caricature of that. I know police officers that were in that sting and they would go home at night and take showers for hours to get rid of the stench from what they were seeing on these. But it was weird scenario. You can't imagine falling for this guy and then to be so incredibly ridiculously greedy for little things. Somebody wanted the shrimp concession at the ballpark; somebody wanted a better seat in the legislature to watch the girls' names.

Matt Salmon:
Somebody was going to put an ice pick up somebody's nose? Goofy.

Mark Flatten:
The thing I remember about that time is it was really unlike any other time at the legislature. Even the Symington era, those were problems with the governor's office. This was the integrity of the legislature. We saw a lot of very bad behavior. Don Kenny, carrying cash around in his gym bag. But we also saw I think some of the best in our politicians for lack of a better term. I know reporters are used to being cynical but I think of Jane Hall who will probably go down in history as a rather mundane governor. I think her finest hour was AzScam. She offered to wear the, she would not tolerate anybody this was connected to it. Politics didn't matter, friendships didn't matter. All that mattered to her was the integrity of the senate. And in the senate, long friendships meant nothing to him at this point. All that mattered was the integrity of the institution.

Matt Salmon:
The really sad thing in that whole thing, and I think we all agree with what happened with Jim Hardigan. Jim ended up with penalties and I think most people to this day believe that he was kind of a victim of circumstance.

Michael Grant:
But minor can't pay violation, wasn't it? Basically --

Matt Salmon:
400 too much.

Alfredo Gutierrez:
Yeah, it's the gym, Meredith or Raymond was -- absolutely unfair. Let me say something about that. The leadership of the legislature and how I think it perceives itself or has historically. Stan Turley and myself, and others who dominated the legislature. And the 1970's and 1980's. But it was a higher calling. It was a higher calling. It was a mission. It was a sense of obligation and responsibility. And for these people to have just simply defiled it in a fashion deserved, from my point of view, much worse than they got. Almost all these folks got off in less than a year.

Mark Flatten: There's another things that bears mentioning. The bat guys are easy to point a finger and say bad guys. The few here roars easier to point. The ones I think people should be concerned about are the ones in the middle that knew somebody was trying to bribe them and didn't do a thing about it. Just let it go.

Michael Grant:
No other political figure has had as much impact on Arizona's reputation in the past 20 years as Evan Mecham, a perennial candidate and anti-establishment conservative, Evan Mecham lasted 15 months as governor before he was impeached.

Michael Grant:
Good evening. I'm Michael Grant. It's been exact lie two months since Evan Mecham took oath of office as Arizona's first republican governor in 12 years. By and large it has been a fairly tumultuous two months. At times a frustrating period of time for the governor, his budget proposal for next fiscal year has largely been ignored by lawmakers and his appointments --

Voice Over:
Yesterday the process of calling a recall election begins Governor Mecham entered a new phase. Over 388,000 signatures were submitted to the secretary of state's office as hundreds of recall supporters outside the capitol building chanted for the governor's removal.

Recall Supporters:
Recall. Recall!

Michael Grant:
I'm Michael Grant. Another chapter in Arizona history was written today as the senate opened its impeachment trial. Governor Mecham been convicted on impeachment charges. He becomes the eighth governor in United States history to be forced out of office throughout impeachment process. Late this afternoon senators decided to take a vote. The first one came within two votes of quitting the governor on article 1, the obstruction of justice charge. Second vote was more lopsided 26-4 against the governor. He was found to be guilty of misusing his protocol fund. And finally senators decided not to bar Mr. Mecham from holding any other public office in the state of Arizona.

Michael Grant:
Keven, speaking of voting any doubt this was the number one story in the past 25 years?

Keven Willey:
Absolutely not. I think the unanimity around this table is proof of that.

Michael Grant:
I think Art, that -- actually, it was an 18-month run. It was Evan Mecham bumping off the state's most powerful man, Burton Barr, in September, and then it ran for 18 months. It was just absolutely incredible.

Art Hamilton:
It was bizarre in the extreme. Everything that you would ever want to know and laugh about, from Arizona republics happened in those 18 months. The people say he can't be any worse. And at some point we figured out the only reason he opened his mouth was to change his sock. Every time it was an event every time he spoke. We were actually selling tickets to people to go and listen to his press conferences. They were a thing of absolute beauty.

Jana Bommersbach:
Do you remember how consumed our lives -- all of us covering this, that's the only thing you did. You ate, slept, and drank; you went to catch up with everything else so your whole life was you had nothing. You couldn't do projects, anything. You were just consumed with this thing.

Michael Grant:
This was one of the things that I remember most about it. I always listen to the radio when I'm headed from the office over to the station? Well, then I was really listening to the radio because there probably had been something concerning Evan Mecham in the last three hours we were going to have on the show and I was trying to catch up.

Mark Flatten:
If you compare Mecham to Watergate, Watergate was done by diligent investigative reporting. The Mecham story was made by micro cassette recorders. Oh, Evan is giving a speech to the rotary club. You turned on your tape recorder.

Keven Willey:
There's a real kind of a lesson of journalism here in that many people who had covered Evan Mecham's five or six previous campaigns knew quite well what kind of a wing nut he was. But because those stories had been written and some reporters had written them two or three dozen times, I think going into the 1986 campaign, he was subjected to far less scrutiny because a lot of people we have already read that. What we forgot was that Arizona has a transient population and just because we knew of the state, I think in hindsight, even those of us who covered the campaign and in October of 1986, I remember doing a very in-depth Mecham story I later was very proud of. I don't think we did enough of that. I don't think we did enough of that.

Jana Bommersbach:
I think what's obviously interesting is Mecham was a real oddity. When he finally took power and was elected, this was a very extreme right wing guy, really weird ideas picking, he was a term of endearment. All this -- right. All this bizarre stuff but what strikes me now 25 years later is that that's kind of the norm. The yardstick. Now we look at all the other -- so much of Mecham's stuff is now there and looks like every day.

Mark Flatten:
If you look at what Mecham did legislatively as the governor, it's not, it wasn't that nutty. When you talk to somebody like Jim Skelly, a very conservative guy, he says, the things he was doing in the legislature, in bills, was fine. But it was his mouth that kept getting -- I still remember a press conference during the impeachment. Mecham got up, I think it was a press conference, and just was outraged. He said, this impeachment is nothing more than a political trial. [Laughter] and we all looked at each other and went, yeah! And that really was Mecham's down foul. It was politics.

Michael Grant:
What was the big message from this thing? I mean, there's a lot of doubt as to whether or not Mecham should have been impeached or we should have let the other processes play out.

Art Hamilton:
I said it before and I would say it again as much as it aggravated people, if I had to do it all over again, I would have let the recall go forward. He was impeached, convicted and removed. He managed to get acquitted at his trial and for as long as he had been on the planet, even yet he maintains but for the political trial, he would have served out his term as governor. That's not true. But the fact of the matter he believes and I do believe if I had to do I all the over again I would have let him swing in the breeze.

Jana Bommersbach:
You know, Barry Goldwater probably had the best line. We had some damn good governors and it took us a long time to get a really bad one. He was thinking about Evan Mecham.

Michael Grant:
Panelists, with that we are out of time. Thank you very much. Thanks for joining us, really, on the 25th. It's kind of hard to believe it has been 25 years. It seems like only slightly last century. Special thanks to all of those who have made Horizon possible, the guests over the years, the producers, the directors, the engineers, the student television crew, and everybody else who occupy the two floors here at channel eight. We begin year number 26 tomorrow. Hope to see you then. Thank you very much for joining us this evening I'm Michael Grant. Have a great one. Good night.
SPOTLIGHT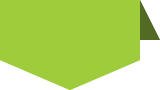 STAY in touch
with
azpbs.
org
!
Subscribe to Arizona PBS Newsletters: