Phoenix Children's Hospital is planning a major expansion. The hospital's CEO, Bob Meyer, will tell us more about it.
Transcript:
Michael Grant:
Tonight on "Horizon," President Bush lays out his new plan for Iraq which calls for 20,000 more troops to that country. We'll get local analysis of the President's plan.

Michael Grant:
One lawmaker calls the big capitol plaza ugly, and he's proposing a landscaping makeover. Plus the governor calls for more health insurance for children, but also needed are more health care facilities. To tell you about expansion plans for one hospital, that's coming up on "horizon."

Announcer:
"Horizon" is made possible by contributions of friends of the 8, members of your Arizona P.B.S. station. Thank you.

Michael Grant:
Good evening. Welcome to "Horizon." I'm Michael Grant. President Bush took responsibility for mistakes made in Iraq and laid out a plan to pull the country out of the current level of violence that engulfs it, President Bush sending more than 20,000 troops to Iraq to help bring order to that country. Here now to talk about the President's plan and reaction to it is Paul Kinsinger, a clinical professor of business intelligence at the thunderbird Garvin School of International Management. Kinsinger spent 20 years with the central intelligence agency. And, Paul, much of that focused on the Middle East.

Paul Kinsinger:
Exactly.

Michael Grant:
Give me an overall reaction to the president's plan.

Paul Kinsinger:
Well, as you and I were talking about earlier, Michael, I think the sense probably in the administration is this is the best of a number of bad options, that essentially we're stuck here in this place, made a number of mistakes, and the president's looking for some way to try to get some traction that doesn't look like an abject withdrawal and defeat for his administration and his policy. So I think -- you know -- it looked for several weeks as if this was going to be the outcome as opposed to some kind of phased withdrawal that he was going to buck the trend -- the perceived trend -- from the election, from the Iraq study group, all of which would seem to be the winds of change about pulling down the U.S. profile in Iraq. It's going the other way, and that seems to be the way it is.

Michael Grant:
I always hesitate to speak for most Americans, but I'll take a shot at it.

Paul Kinsinger:
Yeah.

Michael Grant:
I think most Americans are concerned about the chaos that could and probably would occur in Iraq with an abrupt pullout both internally as well as what that means to the stability of the region.

Paul Kinsinger:
Yeah.

Michael Grant:
I think they also scratch their heads a lot, though, trying to figure out what success is --

Paul Kinsinger:
Yeah.

Michael Grant:
-- in this thing. Is there any way in this context -- I mean, even Vietnam, you had a line you could kind of measure success. Is there a way you can say, "Ok. We've done our job. Now we can get out."

Paul Kinsinger:
I hope this administration has done some of that, and I hoped they have talked with the Iraqi government about that, and my guess is they have set out some lines in the sand for the Maliki government to be cognizant of. I don't think a lot has been made of it so far, because we don't want to make it absolutely clear to the insurgents what those lines are, for example, and we probably want to have a little wiggle room for the Maliki government to deal with here. But I've got to believe this is not an open-ended commitment, that there have been some clear-cut signals sent on this. And -- you know -- it's going to depend on a couple things now, and the big one is can the Iraqi government actually come through on the big part of this burden that they're going to have to shoulder? And then the second one is the political context that the president's going to have to maneuver in here in this country.

Michael Grant:
Why so difficult? I mean, you've had the Iraqi population participate seemingly very enthusiastically in a couple of elections.

Paul Kinsinger:
Yep.

Michael Grant:
Why the difficulties getting the Maliki government to step forward?

Paul Kinsinger:
A couple reasons, I think. What we have seen -- and -- you know -- we need to be cognizant of just that, that the Iraqis as 4 a people have taken some hard steps already. But -- you know -- much of the heavy lifting is yet to come, and that's in terms of restoring security and stopping the revenge-driven killings back and forth in Baghdad and also between the Sunni and Shia populations. This is about snuffing out years, decades of pent-up frustrations.

Michael Grant:
Centuries maybe.

Paul Kinsinger:
Centuries of pent-up frustration, revenge and faith driven. Real heavy lifting to find a way to bring about a solution to that. And then the massive amount of reconstruction that has to go on. You know, we Americans see the footage of Iraq, but you've got large parts of this country that are nowhere near in as good shape functionally as they were even under Saddam and U.N. sanctions for years, running water, electricity, the basic things we take for granted and that even many Iraqis were able to take for granted, although under a dictatorship, not there anymore.

Michael Grant: T
he focus is obviously on 20,000 more additional troops, but there are a lot of other moving parts to the president's plan, including the establishment of these, what I would call, mini camps in particularly troublesome areas.
Paul Kinsinger: Right.

Michael Grant:
Strategy for success you think or not?

Paul Kinsinger:
Well, you know, the prior strategy that was designed to clear, hold, and build didn't work, because it depended on Iraqi security forces to hold and allow for building to be done, central reconstruction, and they were not up to the task late last summer and through the fall. So now basically, in this classic counterinsurgency way of clear, hold, and build, the hold is going to be more on the back of American troops in each of these areas, hopefully bolstering, providing -- you know -- additional spine to a renewed effort by the Iraqis, and this is, as we discussed before, another key part of this. Can the Iraqis make this work? Can they step up to the plate and bring enough security forces to bear to do some of the hard work themselves here?

Michael Grant:
Where do the Kurds factor in here? The focus is obviously on the Shia and the Sunni. It seems to me that -- I'm not sure I'd refer to the Kurds as a neutral party, but they don't really have a dog in that particular fight.

Paul Kinsinger:
Yep.

Michael Grant:
Can they be helpful, and will they be willing to be helpful?

Paul Kinsinger:
You know, this is a very important question, I think. The Kurds -- you know -- while the Sunnis have largely occupied the central part of Iraq and the Shia the south, they do intermingle in Baghdad particularly, 6 some odd million people, both sexes largely represented in the city, which is one of the reasons they're cheek to jowl and we have a lot of sectarian violence there. The Kurds are nearly confined to the northern part of Iraq where there are little or no Shia. There are some Sunnis in the oil-rich part of Kurdistan. But the Kurds do have a more open way up there, a more peaceful way, because they're not rubbing cheek to jowl.

Michael Grant:
Right.

Paul Kinsinger:
Can they be more helpful?

Michael Grant:
Can they be deployed?

Paul Kinsinger:
That's a big question. Again, we were discussing this earlier, and part of the plan for Iraqi Reemployment in and around Baghdad is to bring Kurdish units in -- Kurdish military units into some of the Shia areas in Baghdad. Will they deploy, first off, or will they not agree to do this? And secondly, even if they do deploy, will they be willing to do what it takes to keep the peace, separate the combat -- separate the combatants in the area? Those units have typically stood by and let sectarian violence go on, just simply said, "this is not my fight."

Michael Grant:
Paul Kinsinger, thank you very much for joining us. We appreciate the insight.

Paul Kinsinger:
Thank you for having me, Michael.
Michael Grant: One state lawmaker used some pretty strong language to describe the state of the mall at the Arizona state capitol, but that lawmaker has come up with a way to beautify the capitol plaza and honor veterans as well. Mike Sauceda tells us more about the makeover of the Arizona capitol plaza.

Mike Sauceda:
The weather vane that sits atop the dome, when facing east, she overlooks the capitol plaza, situated between the house, senate, and state capitol that is rather plain. Representative Gary Weiers uses stronger words.

Jerry Weirs:
I come around the corner every day. I've been chastised for saying this, but it's butt ugly. Our mall is not pretty at all. It's nothing that I'm really proud of. It's got a beautiful building behind me, but the buildings on both sides, I think, are probably communism at its best in the 1960's. We need to come up with something that honors our veterans and beautifies this capitol. We have thousands of tourists that come here as a place to come to visit our capitol, and yet, when they get here, you can see that they're trying to figure out why. Why don't we have something nice as other states?

Mike Sauceda:
So Weiers drew up a bill last year that was passed and signed by the governor to build a memorial in the capitol plaza area with several goals in mind.

Jerry Weirs:
Aimm, Arizona's independent military memorial, this will be paid strictly by donations. This won't be any taxpayers' money whatsoever. And it is in fact to honor our -- our soldiers that are currently serving and have served in the past. The whole idea was to get our liberty bell back on display, which is one of the 50 originally cast from the original liberty bell. Each state was provided one. And that's been deteriorating sitting out here in this plaza, exposed to the elements. We wanted to protect it. The memorial to my right has got about seven things wrong with it. There's names misspelled on it, people that are on it that shouldn't be where they are. They should be on opposite sides. So we want to clean that up, get that back to where it is. Our flagpole has been in the ground better than 50 years, and rather than one large flagpole, we thought three flagpoles, one for the state of Arizona, one for P.O.W.'s, and of course our American flag. And then -- you know -- if you look behind me, there's nothing. There's no shade. There's no anything. There's no place for -- in the summertime or spring when it starts getting awfully warm for people to sit and be comfortable with shade. So we wanted to provide shade. And literally a friendly environment, where people can come here and relax and maybe do some work outside and enjoy this beautiful Arizona weather we have.

Mike Sauceda:
To get the project design, Weiers turned to University of Arizona students in the architectural masters program.

Helen Walthier:
We were asked by representative Weiers to do a redesign of the capitol plaza for the Arizona state capitol building. We started the project in early November, came up and did a site visit, and then each of the teams were sent back to do an exploration of the issues presented so that we could come up with final recommendations. And that's what we've presented on our boards.

Mike Sauceda:
Ariel Fischer submitted a plan. Her plan meets several goals outlined by representative Weiers.

Ariel Fischer:
Our proposal for the capitol plaza design is intended to represent Arizona in its most basic form. We want to be able to relate to everybody who lives here. So we intended our design to be composed mainly of Arizona state materials and representing the most prominent features of the state, which are the Grand Canyon and the sun. We have these both represented in a ground plain of polished granite inlay in the center of the plaza surrounded on all sides by shade trees and different various native vegetation which will provide comfortable spaces for visitors and employees alike.

Mike Sauceda:
Zach Babb submitted a plan also. He said this is a good opportunity for landscaping architectural students.

Zach Babb:
It's an applied exercise, where we get to use everything we've been learning so far and apply it to a very specific problem that's going to have a very specific -- a series of problems with a series of specific solutions.

Michael Grant:
While the state capitol mall will be getting a makeover, Phoenix Children's Hospital will be undergoing much bigger changes. The 450 million-dollar expansion will not be completed until the year 2030. It is aimed at meeting the needs of an ever-increasing population 10 of children in the valley. Besides the hospital expansion to 513 beds from the current 299, there will also be clinics created throughout the valley by phoenix children's hospital. Here now to tell us more about the expansion is Bob Meyer. He is C.E.O. of the hospital. Bob, it's good to see you.

Bob Meyer: Thank you.

Michael Grant:
You know, you reminded me -- I'd forgotten about this, but originally phoenix children's hospital was the old doctors' hospital.

Bob Meyer:
Yeah. We purchased that facility back in 1997. Actually closed on the deal in 1999 to renovate it into a freestanding children's hospital. But, yeah, it has a long legacy at that location and has been around quite a while.

Michael Grant:
I touched on a couple of the stats. Give us more. How many hundred square feet involved in this expansion?

Bob Meyer:
We're expanding the hospital by about 800,000 square feet, and really what we're doing is planning for the future. The building, while it's nicely renovated and it's met our needs well, is being -- it isn't current technology. The architecture and much of the shell of the building is 50 years old. So we're in the process of basically beginning the rebuilding of the entire hospital to a modern facility that we believe the community needs.

Michael Grant:
And it truly is an expansion. In other words, you'll stick with the existing square footage, and this is moving out mostly west, I think you told me.

Bob Meyer:
Yeah. We'll be expanding to the west. Like I said, because we really have to operate the hospital, continue to operate it for some time, we want to build to the west and have very little impact on our patients or current operations as we build.
Michael Grant: Ultimately -- and we're talking an almost 25-year profile to full buildout, but what does it allow you to do that the children's hospital currently cannot do?

Bob Meyer:
Well it's predominately a couple of issues. One is capacity. When we built the hospital, renovated the hospital, we expanded our capacity by about a third, of which we used up all of the existing capacity we have. And that's just a phenomenon of the huge population growth in the area which we continue or we expect to continue very much through the next couple or 25 years. There were about 900,000 to a million children currently in the valley. We expect that to grow to 1.6, 1.7 million children by 2030. It creates a huge deficit in needs for capacity. The other is, again, a more technologically current building. Higher floor to height ceilings, those type of things, different designs, more modern architecture which will allow us to use the technology and the other things that continue to emerge in health care as we go. 'Cause we are a hospital, and we're a very high-acuity or high-end hospital, so we have very exotic technologies in a hospital as well.

Michael Grant:
Now, I know you've been adding more specialty areas. Does the expansion also allow you to enhance specialty items in areas already added, perhaps look at other specialty areas that perhaps now the constraints don't allow?

Bob Meyer:
Yeah. We're looking at a number of new programs and have been adding them over time. In 2003, we opened the first pediatric bone marrow transplant center in Arizona in conjunction with the mayo clinic. Since then, we've added service lines and pediatric rheumatology, dermatology, so it's a continual expansion. The most recent expansion in our service lines is actually the epilepsy center that we've just opened. And all this is a combination of square footage and buildings, technology, but also recruiting physicians. We've recruited 60 pediatric specialists and sub specialists to phoenix in the last three years.

Michael Grant:
$450 million, pretty soon you start talking real money.

Bob Meyer:
Mm-hmm.

Michael Grant:
How does the financing come along for this large an expansion?

Bob Meyer:
Well, it's a combination of three things. One is obviously the income from operations that we make on an ongoing basis. Philanthropy. The community has been very supportive of what we're doing in terms of funding. And we'll go to the debt market and have gone to the debt market to fund the expansion as well.

Michael Grant:
Well, the valley, as you pointed out to me -- and I think we tend to forget children are not just small adults, so it's important to have a facility like a children's hospital.

Bob Meyer:
It's interesting, because actually we run the gamut in size of instruments and so forth for everything from premature infants to adults or adolescents. It's a wide range of sizes of equipment and various other things but also having the personnel that want to take care of children. You know, children are more difficult to manage. Many of them, because our population tends to be very young, they can't speak and so forth. I mean, obviously they're too young. You get into actually being able to have people that want to work with those children and work very well.

Michael Grant:
Bob Meyer, thanks very much for the info. Best of luck.

Bob Meyer:
Thank you.

Michael Grant:
For 25 years, "Horizon" has been bringing you coverage of the big stories in Arizona and the valley. We have been commemorating the anniversary with a look back at the top eight stories we have covered over the last quarter century. Since the mid 1980's, "horizon" has devoted dozens of shows to the issue of should we build stadiums and how should we pay for them and where should they be located. Here is a look back at some of our stadium coverage and a discussion about the controversies.

Citizen commentator:
Thank you, people, for your lesson in the perversion of democracy in the country. I mean, the way I was raised, the majority rules. 60% of the people don't want it. You people want to cram it down our throats. So no matter what we say, it's a done deal. You know it. We know it.

Jim Bruner:
There's no further business coming before this hearing, we close.

[applause]

Michael Grant:
There you have it. As expected, the board has approved the plan to build a baseball stadium. Under that proposal, if Arizona is awarded a major league expansion team, a quarter cent sales tax will be levied in Maricopa county. Taxpayers would contribute no more than $238 million. That would pay for a 50,000-seat retractable roof stadium to be located in the downtown area.

Michael Grant:
A new arena in the west side city that -- after it seemed like the city of Scottsdale had the deal with the Ellman companies all wrapped up. In 2002, national football league realigned, moving the Arizona cardinals from the N.F.C. east to the N.F.C. west. Thursday night, the tourism and sports authority voted to move the Cardinals home from the east valley to the west valley. Barrett, how did this happen?

[chuckling] Barrett Marson:
I think a lot of people are still trying to figure out how exactly it happened.

Michael Grant:
Give me just a quick 30 seconds synopsizing the past two years.

[laughter]

Barrett Marson:
First Tempe, then mesa, then Tempe, then Glendale.

Michael Grant:
Jana.


Janna Bommersbach:
Michael.

Michael Grant:
Welcome back.

Janna Bommersbach:
Thank you very much. It's nice to be here.

Michael Grant:
You know, it wasn't until we started thinking about this thing that it's entirely possible that the vast majority of our broadcast time over the past 25 years has been spent on some form of sports facilities.

Janna Bommersbach:
I think that's probably true. I mean, this became a great wave in the valley when they decided they wanted to be a big city and this was the way to do it, and they just steamrolled everybody who didn't believe in public financing. Political heads rolled eventually, and there were all kinds of machinations. We've now build stadiums for everybody except the girls, and the boys have all their toys, guys. You've got every conceivable sport except for anything for the girls.

Michael Grant:
Was it a watershed event, this whole debate over no public money for private works? Did it change our attitudes?

Art Hamilton:
I think it changed certainly the landscape of the city and the valley and changed the landscape of politics. The reality is there are people who lost jobs because of it, but I think, once we began going down the road, once we got our toe in the water, so to speak, we did begin building a lot of stadiums and a lot of arenas, and it frankly has -- well, "improved" is something I won't argue with my friend, Jana, but it certainly changed the landscape of the valley.

Howard Fischer:
This goes to the whole issue that Phoenix for a long time suffered from this inferiority complex: we're not a real city unless we have a baseball team. We're not a real city unless we have an ice hockey team, football team. Of course, we're still waiting for a football team, but that was the whole thing. Hopefully we've grown up enough and we're going to stop doing that kind of giveaway.

Michael Grant:
Political consequences. There were a number around that.

Howard Fischer:
Well, certainly supervisor Bruner found that money for congress, people have a very long memory, and they weren't going to go ahead and let him take a pass on that. And then of course our good buddy, Mary Rose Wilcox, we all heard the audio when somebody decided to march into the board of supervisors chambers and fire a pistol into her soft fleshy parts, shall we call it.

Michael Grant:
And I always suspected, Jana, that Betsy Bailiss was actually very, very happy that her family had that warehouse.

Janna Bomersbach:
I think she was thrilled that she could excuse herself from this vote and not have to be part of this whole massacre that would happen afterwards. The other thing is that the city 17 of phoenix voters were so angry that the city of phoenix had approved the first stadium without going to the people that we passed a referendum saying, "you can't spend more than $3 million on a sports facility without asking us specifically." and so later, when they wanted to build the parking garage for the stadium, they called it a 2000-place parking garage for our historical museum. You would think we were the most historical city in the entire world.

Howard Fischer:
Jana, lots of people really want to go to that science and history museum.

Janna Bomersbach:
All in 10 minutes time.

Announcer:
A big week at the state's capitol as governor Napolitano is sworn in for her second term and delivers her state of the state address, and democrats are trying to determine if their new numbers in the chambers will give them added power. "The Journalists' Roundtable" Friday at 7:00 on "horizon."

Michael Grant: Thanks very much for joining us on a Thursday evening. I'm Michael Grant. Have a great one. Good night. "Horizon" is made possible by contributes from the friends of 8, members of your Arizona P.B.S. station. Thank you.

Announcer: 8 is a service of Arizona State University, supported by viewers like you. Thank you.
In this segment:
Paul Kinsinger:Clinical professor of business intelligence, Thunderbird Garvin School of International Management ;Bob Meyer:C.E.O., Phoenix Children's Hospital;
SPOTLIGHT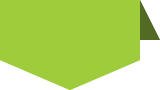 STAY in touch
with
azpbs.
org
!
Subscribe to Arizona PBS Newsletters: