Don't miss HORIZON's weekly roundtable where local reporters get a chance to review the week's top stories.
Transcript:
>> Howard Fischer:
It's Friday, June 22, 2007. The Legislature finally ended this year's session. We'll take a look at what measures passed and what didn't. Lawmakers got tough on businesses that knowingly hire illegal immigrants and the legislature finally adopted a 10.6 billion state budget. That and more coming up on Horizon. Good evening, I'm Howard Fischer and this is The Journalists' Roundtable. Joining me to talk about these and other stories are Dennis Welch of the East Valley Tribune, Mike Sunnucks of The Business Journal and Christina Estes of KTAR Radio. Well, it's finally over. After 164 days, the legislature went home. Let's start and take a look at what they accomplished, Dennis, the big thing, employer sanctions. What's in the bill and who's going to get hurt?

>> Dennis Welch:
They finally passed the Employer Sanctions Bill after they couldn't last year. Basically what it says in there, it's kind of a two-strike provision in there. That if you're caught knowingly or intentionally hiring illegal aliens you could get your business license revoked for 10 days. And the second time you lose your business license, second time you're out, you're done, close up the doors.

>> Howard Fischer:
Obviously the issue here, Mike, has been that in prior years we've had bills to go after the illegals, that say you can't get certain services, you can't be here. We had a Trespass Bill this year. They seem to finally recognize that part of the problem is the magnet of jobs. Will this keep companies from hiring illegals?

>> Mike Sunnucks:
Yeah. I think it will scare a lot of companies off if the states and the Feds are serious about enforcing. The problem in the past has been that they haven't enforced these laws. Back in the 80's and early 90's you'd see the Feds come in and sweep restaurants in major cities once in a while and the employer would get into trouble and they'd get all the bus boys that were undocumented out. They stopped that under Clinton and Bush continued that. They focused on the border, which they haven't done a very good job of securing. So now they're focusing back on the employers. A lot of employers know they're hiring illegals. They like illegals because they're hard workers and they work for less and they work under the table. You see them in hospitality, construction and agriculture services. So the question becomes how do you enforce it and how are you going to have the resources and wherewithal for all this?

>> Christina Estes:
What a lot of people don't know about this is that this pilot program is a voluntary federal program that's been in place for a few years. Now there are only 15,000 employers nationwide that use this. The problem people point out is why is it voluntary and not mandatory. And another problem that people point out is that employers know that it's voluntary so they choose not to use it because they don't really want to know.

>> Howard Fischer:
That becomes one of the points behind this bill. It says in here the employers should use the program and if you use the program and you're found to have hired an illegal, you have what they call rebuttable presumption there. Will this get more companies to now check everyone through the database?

>> Christina Estes:
I think the state lawmakers certainly hope so. That's not a pass for them. But my goodness, if I'm an employer and I'm saying I'm going to follow the law and I did and you come to me and say you hired an illegal worker, I can at least say I tried.

>> Mike Sunnucks:
But you see a lot of scoff laws abusing the system a lot, where the fake social security numbers show up with a small number of companies that are constantly doing that. Then you find certain industries where it's kind of a wink and a nod - construction and things. They kind of have a hunch that people are undocumented or have fake IDs, but they don't look too hard.

>> Dennis Welch:
I think the interesting thing is, if the governor does sign this bill into law -- and we really don't know yet what she's going to do -- the legal standard there of knowingly and intentionally is really high. How are you going to be able to prove that somebody knowingly hired somebody that was here illegally as well as intentionally?

>> Mike Sunnucks:
I think you see at the federal level where the feds have gone in lately and pulled meat packing companies and said we know you have a lot of problems here. You have illegals here, clean up your act.

>> Dennis Welch:
Once you get them into a court, that standard becomes knowingly and intentionally. I think that's a hard thing to prove.

>> Howard Fischer:
It's interesting. That came up in discussion in which Russell Pearce said intentionally is the higher standard in which you're actually going out and trolling for illegal immigrants. That's an interesting question, Dennis. Mike, you work with the business community. Is it a wink and a nod? Do the construction companies here, the restaurants and hotels, know they're hiring illegals and choose to say, I don't see anything?

>> Mike Sunnucks:
I think it's a mix. I think some companies make an effort. They might get duped by fake ID's and fraudulent documents but some make an effort. Some don't care at all. They pay people under the table. They want them for cheaper labor and to avoid the taxes and workers' compensation. Other companies do the wink and a nod. They know immigrants work hard. The thing that's kind of lost here is, businesses like the immigrant labor, not only because they work for cheaper than Americans, it's because they're reliable, usually. They work very hard. They do jobs a lot of people don't want.

>> Howard Fischer:
Christina, one of the pieces of discussion that came up during the legislative debate is you have a company with 1,200 people. Turns out some human resources manager thinks they can get a couple of cheap janitors, hires a couple of illegals. So you have two illegals. You close down the company and 1,198 American workers are out of work. Is this fair to say because a company screwed up or some employee screwed up, to say we're going to close the company?

>> Christina Estes:
Well, I think probably slim to none that we would really see that happen. Think about it, if there really, truly is a scenario like that and when we look at other issues, English language learners, my goodness, things get tied up in the court for years and years. I don't necessarily think if one company with 1,200 employees is caught knowingly hiring, they're going to shut down like that. I think we'd see a court battle in that respect. But again, this is a national voluntary program. And of course there aren't that many employers;15,000 across the country participating. So I have yet to hear of any company being closed down under those circumstances.

>> Dennis Welch:
To that point, too, are you really going to shut down a large company like Intel or private ambulance companies that provide most of that type of service throughout the Valley? You know, the Southwest ambulances, the P.M.T. ambulances out there. Are you going to shut them down if you do find they've been hiring illegals?

>>Mike Sunnucks:
I think the public wants habitual offenders shut down.

>> Dennis Welch:
Why not punish the business owner instead of punishing the employees, who just go to work and pay their bills?

>> Mike Sunnucks:
What we're lacking in our system right now is any kind of enforcement or follow-through. It comes through on these existing laws they don't enforce or it comes through down at the border wall. The public is frustrated because they don't see any follow-through on it if the idea with sanctions is to scare companies into obeying the law.

>> Howard Fischer:
Part of the issue, Dennis, is that federal law pre-empts the state except for one area, licensure. So you're saying we'll punish the chairman of the board of Intel for this but not close down the company. I don't know if there are any other remedies there.

>> Dennis Welch:
That's why it leaves a lot of speculation as to what the governor is going to do. This may provide a reason for her to veto the bill.

>> Mike Sunnucks:
I don't think she can. I think the atmosphere and this issue for her, if she wants to run for the Senate or have a political future beyond this, she can't look that weak on immigration. I think right now she has to sign it.

>> Dennis Welch:
And earlier this week at a press conference, weekly press briefing, she kind of hinted -- I don't know hinted but definitely laid the groundwork for a rationale for signing the bill. She said that she's always said you can't just fight illegal immigration by putting troops on the border, that you have to go after the labor market.

>> Howard Fischer:
Let's talk about another big issue - the budget. We now have a $10.6 billion spending plan. A lot of businesses are unhappy they didn't get their corporate income tax cut or expanded R&D tax credits. Are they just crying all the way home?

>> Dennis Welch:
There were some property tax cuts and some other tax cuts passed a couple of years ago. The Science Foundation Arizona, which doles out grants to biotechnology companies and science-based companies got some funding. The funding for the University of Arizona Hospital Medical School went through. So they didn't get the big enchilada tax cut but they got those in previous years. I wouldn't say they were too upset. There were specialized businesses that did really well. The D.U.I. locks, the cervical cancer virus vaccine maker, there was some funding for that.

>> Christina Estes:
Do the budget cuts for businesses include some help for them when it comes to the equipment? That was something I often heard a lot was we need some help in that respect.

>> Howard Fischer:
There is one of them where I recall, Mike, if you buy new equipment you get accelerated depreciation and also accelerated reduction of property assessment.

>> Mike Sunnucks:
Yeah, that was one of the things they did. It's not a big piece of the pie. The thing that was interesting was the R&D tax breaks. They thought about expanding those and gave business folks a list of 'what do you want.' They kind of chose the Science Foundation Arizona and the medical school over R&D, which is interesting, because you can use that R&D for, say, energy, and high gas prices are a big issue, but that seemed to be left by the wayside.

>> Howard Fischer:
There was one more tax break there. The poor National Basketball Association said, you know, we'll consider the Valley for our 2009 all-star game only if you don't tax our tickets. And somehow, that became an incentive they were willing to live with.

>> Dennis Welch:
Yeah. It's one of the few things I guess that when we're talking about the overall tax plan and stuff like that, there just wasn't much of that in this year's budget as opposed to previous years where you had record tax cuts. And I guess the rationale is if we can get the NBA all-star game here that will engine up the tax revenue for people coming in from out-of-state that wouldn't normally be here.

>> Mike Sunnucks:
I think this is the worst kind of incentives and tax policy, not just in Arizona but other states too. Why don't you give a nice tax break or something to small business or R&D or energy R&D, instead of professional sports? We build stadiums for these people, all these incentives for these professional sports teams.

>> Howard Fischer:
But here's the problem, Mike. Their argument is, the NBA said, if you do not give us the break from your sales tax to the tickets, we don't bring the game here and we don't bring all the money. So is it kind of a question that they're squeezing one of our body parts?

>> Mike Sunnucks:
I think so. And I think we should just tell them no. We're going to give it to Main Street small businesses who are here every day who are creating 9 out of 10 jobs? Not Kobe Bryant and Shaq.

>> Dennis Welch:
Don't they benefit from all the people who come out here?

>> Mike Sunnucks:
It's a one-time thing. It's a one-time thing and it's the worst kind of corporate welfare.

>> Dennis Welch:
It's a kind of a high-profile event that you have.

>> Mike Sunnucks:
You just want to hang out with them.

>> Christina Estes:
I think it's interesting that the state lawmakers went after the cities when it came to tax incentives.

>> Howard Fischer:
Nice segue. Thank you. The legislature did decide at least as far as Maricopa and Pinal county, we're not going to allow cities to do giveaways for shopping centers, Bass Pro shops, Cabellas, etcetera. They decided that somehow, even though the city says we're benefiting, we're not going to let you. Is this fair?

>> Christina Estes:
A few years ago, I think it was Mayor Gordon and Mayor Manross got together and said, hey, we're going to work this out because we don't want to be fighting with each other. Let us work it out.

>> Mike Sunnucks:
They never did anything.

>> Dennis Welch:
No, they did. They created a tax incentive free zone, Tempe and Phoenix and places that were already built out.

>> Mike Sunnucks:
They talked about doing that with Peoria and they never followed through. They talked about that for years with Scottsdale, along Scottsdale Road about sharing revenue. They never did. They would always put it off. What they would say is we hate incentives, we hate incentives, until Bass Pro Shop comes along or somebody they think is the best thing in the world. Then it's important.

>> Dennis Welch:
That's what Bob Robson told me. Listen, these cities and towns knew this was coming. We gave them every opportunity to take care of this themselves and they didn't. That's why we had to step in.

>> Howard Fischer:
Okay. And that seems to be what happened. We saw the $100 million for the City North project, so they build on the Phoenix side of the line versus Scottsdale and then Surprise, I guess that's what drove it over the edge, Dennis. $240 million for Westcor. Are cities just stupid? Are they not noticing there are legislators there?

>> Dennis Welch:
They just get blinded by these sales tax revenues. As we all know, cities depend on that sales tax to fund their police force and basic city services like that and they see this type of thing and it becomes so competitive. Who can get the next IKEA, per se.

>> Mike Sunnucks:
The cities do make profit. It's not like they're giving away the farm here. It's a sweetheart deal for the developers and whatever store. But in the end they end up making the money. The thing that Howard mentioned is, why are they doing these things in the middle of the legislative session? How about in August or November, when nobody is around here at the Capitol? They throw it in their faces. It was arrogance and they deserved what they got.

>> Howard Fischer:
The cities say we would not have gotten the Cabellas, the Bass Pro Shops or IKEA out here on I-10, if we had not granted the incentives. So is it fair to say, you come here and we'll rebate part of the sales tax you collect? Or is it really giving IKEA a benefit, let's say, over a furniture store up the block?

>> Christina Estes:
On the flip side people will say that's ridiculous. They'll build where they're going to get shoppers. So if you have shoppers in Surprise or north Phoenix, some people will say they're going to build it because they know people will shop there. You don't have to sweeten the pot and give the perks. On the other hand you have the folks from the cities saying but we're going to get all this sales tax. What would be interesting is if a few years from now people actually looked and compared what we thought we were going to get in sales tax revenue and what the reality was.

>> Dennis Welch:
I think incentives can be used as a good economic tool as far as getting developers to build critical infrastructure like sewer lines and stuff like that. What we've just talked about, though, is this abuse of it. $200 million for a shopping center? That's a lot.

>> Howard Fischer:
A bunch of other things we need to get to today - what the legislature did and what they didn't do. Dennis, 164 days after the judge said you will enact an English Language Learner program by the end of the session. I don't remember seeing one. Okay, now what?

>> Dennis Welch:
Well, now we face fines yet again just like last year. Once again they kind of sidestepped this issue and we could be forced into a special session to deal with this thing.

>> Mike Sunnucks:
Did anybody offer a plan this year, a new plan? There was really not much offered again.

>> Dennis Welch:
They hardly talked about it. It was like coming into the session, people said we have to address this and they just ignored it.

>> Howard Fischer:
Well, no, I think part of it was, they said we believe our last plan is legal and we'll take it to the ninth circuit. I mean, at what point are we going to get on with it. This lawsuit started in 1992. Are we going to have another generation of kids that aren't going to get to learn English?

>> Christina Estes:
From an outsider's perspective, when you talk to regular people, it really boggles their mind. Many people have no idea it's been going on for 15 years. It's ludicrous when you think about it. Really, I get the reasoning and some of the explanations or excuses, but to a normal person there really is no excuse that this is going on.

Mike Sunnucks:
Nobody looks good in this - the judge, the legislature, the governor, nobody seems to want to find an answer.

>> Howard Fischer:
Dennis, is the way to get their attention to jail the speaker and Senate president and stay there until we fix it?

>> Dennis Welch:
We've been talking to Tim Hogan, plaintiff's attorney. He says one thing he might do is go after Senate President Tim Bee and Speaker Jim Weiers on a personal level and not just at the state legislature level.

>> Howard Fischer:
Another thing that didn't get done or didn't get undone, D.U.I. interlocks. Earlier this year the legislature said we're going to require these interlocks for everybody convicted of drunk driving, not just repeat offenders or the most intoxicated. There was a big move to repeal that. That seems to have fallen by the wayside. Was this a question of the restaurant industry not having enough clout to undo it?

>> Mike Sunnucks:
We passed this earlier in the year and the governor signed it. Then there was this kind of buyer's remorse, partly from the restaurant industry, partly from folks that maybe have one D.U.I., then they had to put an interlock breathalyzer device on all their cars so their spouse and kids have to deal with this, too. And so suddenly they tried to undo it but time kind of ran out. There's about six companies, I think, that make these things so you can buy them. I think it makes sense. I think overall the concept makes sense. The offenders pay for it, they lease them for like $70 a month, so it's a safety thing.

>> Howard Fischer:
So is an interlock a better alternative than simply fining people and jailing them in terms of preventing repeat offenders?

>> Christina Estes:
I think a lot of people think so and certainly hope so. But I'm not really sure to have an interlock device on your vehicle, what sort of escapes there are and if there are certain ways to get around it. Because it sort of depends on who you ask, the answer you get. And you guys may know a little bit more about this.

>> Howard Fischer:
What do you think? They drink a lot and drive?

>> Dennis Welch:
It's certainly a better alternative for the companies that make these interlock devices.

>> Mike Sunnucks:
They make out from it. But we have way too many D.U.I. folks in jail right now. If they're first offenders a lot of them are non-violent. This is their only offense and maybe it's a better alternative than having them sitting in jail. Maybe we should have real criminals in jail.

>> Howard Fischer:
One of the interesting things buried deep in the budget, Christina, was money to say we're now going to do more D.N.A. testing for the database, not just those convicted but those awaiting trial. Tell me a little about this and where the civil libertarians come in.

>> Christina Estes:
Conservatives and liberals both raise issues to this, which doesn't happen too often. Right now if you're convicted of certain felonies, your D.N.A. sample is collected and stored. This piece of legislation that's part of the budget which is another part, that people were upset because there was no discussion and public hearing on it, it says if you are arrested on certain crimes, you could be acquitted and never charged yet they're able to take your D.N.A. sample and store it. A lot of people have concerns with that.

>> Dennis Welch:
The governor said she looks at this as the modern fingerprinting. I would agree with her on that. If you get booked into jail you get fingerprinted. I don't see the big difference. It's not like they can use your D.N.A. for anything.

>> Christina Estes:
But they can make mistakes. That would be my sort of fear.

>> Dennis Welch:
What kind of mistakes?

>> Christina Estes:
I don't know who's labeling and who's putting it where.

>> Dennis Welch:
They could make the same mistake for fingerprints.

>> Christina Estes:
Exactly my point. So if I'm an innocent person, arrested for something and they find out they made a mistake and you should never have been arrested. But my D.N.A. is next to so-and-so's and they pull mine.

>> Mike Sunnucks:
They can go right now and get court orders and warrants for people's D.N.A. in serious cases. The question about this bill was they extended it to a lot of crimes, not just typical sex crimes and murder, it went down to burglary and prostitution. The other thing is, if you're arrested and you get your D.N.A. taken, it's upon you to petition to get out of the state database. That seems they can revisit that if they arrest somebody and they're proved innocent, they don't have to take those steps.

>> Howard Fischer:
On a personal level, we know Dennis doesn't care if we got his D.N.A. We're going to swab his cheek later. Tell me, Mike, do you care if the state has your D.N.A.?

>> Mike Sunnucks:
I don't.

>> Christina Estes:
Well I do. I have some personal privacy issues. Not because I've been convicted or am planning on committing any crimes. But I don't know, it's such personal information? I mean I just have concerns over it. I totally get people saying, you know what, we don't need to wait for Howie to commit another crime.

>> Mike Sunnucks:
My only problem is the list of crimes. It was a little expansive list of crimes that weren't as serious as the sex crimes and murders for which we would usually use that type of evidence.

>> Howard Fischer:
Want to get a little bit off what they passed to what they did. Apparently in the closing hours of the session, there was a debate on criminal legislation, there was a bit of an altercation afterwards between a couple of lawmakers. Dennis, you got sort of a firsthand look at some of this. What happened?

>> Dennis Welch:
In the late hours on the last night of the session, everybody is working real hard to get the session over with. Everybody's got their bills, they're pushing them. There's a lot on the line for these folks. They've worked all year long, it's very personal and tensions run high. Well, right around 9:00 p.m. the place was buzzing with talk about this altercation that happened between Rep. Jonathan Payton from Tucson and Rep. Tom Prezelski from Tucson and apparently had to do with a bill regarding felons and their right to vote. Afterwards, apparently, we heard that the two were in a very heated discussion. Depending on who you talk to, as I like to say, the accounts were divided among party lines. Republicans said the Democrats lunged at Payton and Democrats of course said, well, no, they just walked away and they agreed to disagree.

>> Howard Fischer:
So Mike, you've been down there sometimes at the end of the session. Is it just the question of a session that should have ended in 100 days? It's 164 days and tempers just get frayed?

>> Mike Sunnucks: Y
eah, it's part of that. The long hours, the late votes. A lot of last-minute horse trading and shenanigans go on. Like the D.N.A. bill was added in the last seconds and it was to secure some budget votes from what I could tell. It's just a symptom of our politics right now. It's very divided, very partisan, very nasty. There's folks on both sides of the aisle that don't reach across very often. Maybe you saw that in the old days. The old Tip O'Neill, Ronald Reagan days or even Burton Barr here in Arizona, but you don't see that now. It's stick with your own and a lot of party line votes and nastiness.

>> Howard Fischer:
One more subject before we leave. Bill Clinton is coming to the Valley. Who's he talking to? What's he going to say? Is he just a stalking horse for Hillary?

>> Mike Sunnucks:
He's coming for a fundraiser for the state party at the Phoenician on Monday. They've been pretty effective down south raising money. He's buddies with Jim Pederson, who's the former state chairman. One thing you see Bill doing is he's going to a lot of red states. Hillary is obviously focused on Iowa and New Hampshire and with her buddies in Hollywood and New York City. And Bill's kind of working the heartland a little bit to try to prop her up. I think you'll see him be more active and aggressive.

>> Dennis Welch:
How much are they looking to raise at this?

>> Mike Sunnucks:
I don't think it's a lot.

>> Christina Estes:
It's cheap. 200 bucks to the public for ticket. Mitt Romney's was exceptionally higher, I recall.

>> Mike Sunnucks:
There is some V.I.P. stuff where you can get to chat personally with Bill.

>> Dennis Welch:
That's called a cheap date.

>> Howard Fischer:
Well, as you pointed out, this is generally a Republican state, although Arizona did go for Clinton in one of his two elections? Is there support for him still here?

>> Christina Estes:
Well, certainly among the Democrats. A lot of Republicans really love to hate Bill Clinton and no matter, what. Of course, George Bush the elder certainly thinks differently of him now. But a lot of Republicans will go to their grave thinking he's just evil.

>> Mike Sunnucks:
He came out a couple times, he came out for Dennis Mitchell at the end of the last cycle. One thing to point out on Clinton, that was a race in which Ross Perot did well, so that kind of helped Bill.

>> Howard Fischer:
Fair enough. That was a great discussion. Tuesday we continue with our "Made in Arizona" series with a look at the film industry. We'll also have the latest Cronkite Eight poll with immigration questions. Wednesday a glimpse into the wine industry. Thursday we wrap up our series by telling you about aircraft evacuation slides in Phoenix. We'll be back next Friday with another edition of the Journalists' Roundtable. I'm Howard Fischer. Good night.
In this segment:
Dennis Welch:East Valley Tribune;
SPOTLIGHT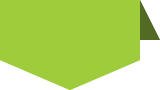 STAY in touch
with
azpbs.
org
!
Subscribe to Arizona PBS Newsletters: