Rob Melnick, Director of ASU's Morrison Institute for Public Policy, and Jonathan Fink, Ph.D., Director of ASU's Global Institute of Sustainability, discuss the Morrison Institute's new study, "Sustainability for Arizona, the Issue of Our Age."
Transcript:
Ted Simons:
Tonight on "Horizon," we examine the Morrison Institute for public policy's new study, "sustainability for Arizona, the issue of our age."
and Mexican-born Arizonan Sylvestre Herrera at the age of 91. Herrera was awarded the medal of honor for his deeds during world war ii. We look back at his courageous actions. Plus, this year, more than 37,000 Americans will be diagnosed with pancreatic cancer and nearly 34,000 will die from the disease. Raising awareness about pancreatic cancer. Those stories next on "Horizon."

Announcer:
"Horizon" is made possible by contributions from the friends of Eight, members of your Arizona PBS station. Thank you.

Ted Simons:
Hello and welcome to "Horizon." I'm Ted Simons. A new study suggests the most pressing issue for Arizonans in the near future is that of sustainability. Today the Morrison Institute for public policy released a number of articles and essays by Arizona leaders and researchers involved in the pursuit of making a high quality of life possible for future generations in our state. The new study, "sustainability for Arizona: the issue of our age" includes essays from city mayors, archaeologists, C.E.O.'s, and others. Here now to talk about the new study, Rob Melnick, the director of the Morrison Institute for public policy, and Jonathan Fink, director of A.S.U.'s global institute of sustainability.

Ted Simons:
Gentlemen, thank you for joining us on "Horizon." Global Institute of Sustainability, what are we talking about here?

Jonathan Fink:
This is an initiative that encompasses the entire university, research, teaching, business operation components that all deal with sustainability. By sustainability, we mean how can we maintain our quality of life in a way that doesn't damage the environment, allows for economic growth, social welfare all at the same time.

Ted Simons:
Sustainability doesn't necessarily have to do with environment.

Jonathan Fink:
Not exclusively with environment. It is really trying to find a balance among environmental values, social values, economic values.

Ted Simons:
What was looked at in the new study and what was found?

Rob Melnick:
The first thing the study looks at is what is sustainability. It is one of those words that politicians, civic leaders use all of the time. We balance the interaction between -- we looked at Arizona's history. Arizona is an example of sustainability of work. Otherwise we wouldn't have millions of people sitting here in the desert where there is no water in a sense. We looked at perspectives that people had on sustainability, because this ranges from personal perspectives to corporate, to civic perspectives, institutional perspectives. We looked at examples of sustainability at work in the private and public sector and nonprofit sector. Sustainability is a know it when you see it thing.

Ted Simons:
The people you talked to to get these perspectives, who was talked to and what they offered?

Rob Melnick:
It depends on where you sit. An author of one of the essays, who happens to be the mayor of Winslow, is also a historic preservationist, so he looked at it in one perspective, and John Fink, to my left here, is one of the authors, Mayor Gordon took a third. People tend to look at sustainability through the lens of either their personal or business perspective.

Ted Simons:
From your perspective, john, what did you offer to the report and what are you looking for as far as getting a consensus of opinion or just an idea of something that everyone can agree on?

Jonathan Fink:
What I wrote about in the report was how studying metro Phoenix could have relevance for cities around the world. What is it that we could learn here that would be helpful to the world's population? And in terms of what it is that we're trying to get people to come to a consensus about, in part there is a sense of urgency that we really have issues that have to be confronted, including climate change, but also global disparities in economic opportunities, and that it is really the time now to figure out ways to address these, either through technology or through political processes or economics.

Ted Simons:
Can you speak more about how Arizona can be a good model here?

Jonathan Fink:
Sure. Most of the people in Arizona live in Tucson and Phoenix, and metro Phoenix is an excellent laboratory for the kinds of issues that are going to affect people in cities around the world. We have two find a reliable source of water and supply of water for our population. We have to have ways to grow where the air pollution isn't damaging to our health. We have to have transportation systems that work and can get people around. We have some special situations here in Phoenix. One is something called the urban heat island effect, whereas you make the city larger and larger, the pavement absorbs heat during the daytime, radiates it back at night and makes the nighttime temperatures higher than they have been in the past which leads to larger amounts of energy consumption. We have issues related to migration of people into this metropolitan area from other parts of the world. And these are all the kinds of issues cities elsewhere will be dealing with in the future.

Ted Simons:
Rob you mentioned how important the public/private aspect of this is down the road. It is important, if business doesn't get on board, all you know what breaks loose. Talk more about that. Again, sustainability not necessarily being environmental only. It is how we're going to live together.

Rob Melnick:
Yes, it is. The chief executive officer of Dial Corporation which has its headquarters here, he writes an interesting essay about Dial, what they're doing to maintain a more sustainable business, basically. Smaller packaging, less waste in the production process of their products, but also less trucking costs and fuel costs, less weight and so on and so forth. That's a great example, as are many other examples. Wal-Mart is a genuine leader in the field of sustainability, and who would have thought that five years ago? That was a very different image that Wal-Mart had. It is important that government and businesses work together in a common purpose to make sure regulations on business promotes sustainability, and not in a way that puts business at risk, because they are at the end of the day in market where they have to be able to sell products, not just comply with government regulations.

Ted Simons:
I know a lot of folks on the business side reports similar to this, at any time these kind of concerns are made regarding the future, how are we going to change, develop, predicting all sorts of doom and gloom. Does this report -- is this an optimistic report?

Rob Melnick:
I think it is a report -- I am not sure if i would call it an optimistic report, but i wouldn't call it a pessimistic report. It is a realistic report. It lays out the challenges and opportunities. The opportunities outweigh the challenges in a sense that we have found a way. There as urgency to find that way right now. There are going to be a lot of things we will have to come to grips with as individuals, citizens, businesses and institutional leaders to create a future that is sustainable. That the next generation is not going to be at risk of a less quality existence than what we had.

Ted Simons:
John, are we able to handle this? Can we develop? Can we grow? Can we learn from a report like this? You know how politics can be. It is pretty partisan out there. Will this turn enough heads to get us down the road?

Jonathan Fink:
I certainly hope so. What's nice about this particular report is it is quite balanced, and they're not going to be many things in here that people find threatening. The fact that we're talking about sustainability as opposed to climate change makes a difference. Climate change is a major part of sustainability, or at least adapting to climate change. That has become a very partisan issue, unfortunately, and here we're talking about a more holistic view which I think will be more acceptable to a broader spectrum of leaders.

Ted Simons:
Was there anything in the study that surprised you?

Jonathan Fink:
Some of the perspectives, I don't know if they surprised me, but they added to my understanding of sustainability in Arizona. Like the essay from the mayor of Winslow, and there was a report from cattle ranchers association, other perspectives that I hadn't been exposed to before which gave a broader and richer picture of what the issues are in Arizona, how complex they are and how many different places we can look for solutions.

Ted Simons:
I asked Rob whether this was pessimistic or optimistic report, called it a realistic report and that seems to make sense, but does it kind of lean in any direction? Is there a real call for action here?

Jonathan Fink:
I think there is. The underlying message here is that we can't have this as a purely academic topic that we're going to talk about a couple of days during the week and then go back to our real lives because I think sustainability is going to affect everybody's real lives, either in business sector or our private lives in the future and that is something very serious.

Ted Simons:
That's a good point. How do you keep this from being an academic exercise where a bunch of people think about stuff but nothing seems to happen?

Rob Melnick:
First of all it is in the presentation. When you read the report, it is very inviting; lots of pictures, graphs, written so people can read it. It is not written in what I would call a particularly academic language. So, we make every attempt we can to make sure that the public, not just the elite, have access to the report, through the web, distributions, putting them in libraries, and beginning to engage in discussion. At the end of the day, a lot of these reports, whether it is on sustainability or other policy topics, platforms from which to speak, platforms from which to speak where there are facts that people can agree on, common sense of definition, different perspectives put in play so people can talk with a back ground of material rather than just strictly by some gut instinct or opinion.

Ted Simons:
Not going to get lost in a drawer somewhere?

Jonathan Fink:
Hopefully not. Very attractive documents and easily accessible. One of the things it is going to do is help put Arizona on the map as one of the places that is really addressing these issues in a serious way. We tend to get overshadowed by our neighbors to the west and people outside of the U.S. when they think about sustainability, they think about California only. This will point out why Arizona is an important place to look at as well.

Ted Simons:
Thank you for joining us.

Ted Simons:
The year was 1944, and Sylvestre Herrera was a young man in Arizona. Herrera didn't have to go serve for the United States in World War II. He was a Mexican citizen brought into this country when he was 18 months old. But Herrera, who was brought up here, went to fight for what he believed was his country and earned the United States highest medal for bravery, the Congressional Medal of Honor. Herrera passed away yesterday at his Glendale home. He was 91. A few years ago, Herrera told his story to our Mike Sauceda.

Music:
Oh beautiful, for spacious skies

Mike Sauceda:
It was not even really his war, but 84-year-old Sylvestre Herrera didn't find that out until he was 27. That's when his father told him he was really his uncle, and that Herrera was not really a U.S. citizen. In fact, he was born in Mexico, had been brought to El Paso as a baby when his parents died. His uncle told him his Mexican citizenship meant he didn't have to go to war after being drafted. But Herrera had a family and this was their country.

Sylvestre Herrera:
That was the hardest part for me. Leaving my family.
Mike Sauceda: and this was the country he loved. So in January of 1944, Herrera was drafted into the army, spent time in boot camp, and spent seven months on the front line with the army's 36th infantry division. On March 15th, 1945, his odyssey as a war hero was sealed. He was fighting near the French German border.

Sylvestre Herrera: We were ordered to advance and for me, I was a first scout, I was always in front. About a quarter of a mile ahead of everybody. My second scout and I we were always in the front. We were stopped by artillery, took cover.

Mike Sauceda:
With his M1 rifle, similar to this one, and a hand grenade, he took out a Nazi machine gun nest. Then he went where only angels and war heroes dare tread- into a landmine field surrounding a second machine gun nest. His foot found one land mine, another one blew up in step with the first. Both feet were gone.

Sylvestre Herrera:
I think I shot about three guys from that machine gun. Because I must have got him right in the center. and one, I hit him in the shoulder. After that, I almost passed out, and that's when my, the rest of my squad finished up.

Mike Sauceda:
Herrera never passed out. What kept him going?

Sylvestre Herrera:
Love, love of country, love of my fellow man.

Mike Sauceda:
He was saved by this medic and when medical personnel treated him they pried this rock from his clenched fist. He later made it into a necklace. Herrera said the tank spun round and round because only one track was intact. On august 23rd, 1945, while on back in Phoenix, he received this telegram informing him he was going to be awarded the greatest military decoration, the Congressional Medal of Honor. He traveled to Washington, where President Truman placed it around his neck. A day when 28 were honored.

Sylvestre Herrera:
I didn't expect anything. But, yeah I'm proud, I'm proud. But I didn't go out telling, hey, I got the Medal of Honor.

Mike Sauceda:
Truman was his favorite president.

Sylvestre Herrera:
He didn't take any, no bull from anybody. Remind me of myself.

Mike Sauceda:
His attitude got him in trouble a few times, but an attitude that makes war heroes.

Sylvestre Herrera:
I made sergeant three times and I was busted three times. For fighting an officer. He gave me -- he gave us an order, and I lost most of my squad. So I went over there and got even with him.

Mike Sauceda:
Herrera says his Mexican heritage may also have helped him in battle. His great uncle fought alongside poncho via. After he received his award, Herrera day in Arizona, he was given a parade.

Sylvestre Herrera:
I was scared, I didn't know what to do.

Mike Sauceda:
Arizona residents raised $14,000 so Herrera could buy a home. He bought two and a half acres, and had this home built on the land. Herrera is a hero in the classical sense. He has mixed feelings on how he got his medal.

Sylvestre Herrera:
It is not fond to remember that you have to kill people to be where you are. We had no choice, they were shooting at us. We had to fight back.

Mike Sauceda:
Herrera is the only man in history to have the Congressional Medal of Honor and the Mexican equivalent. Awards won by him and other Hispanics help Latinos.

Sylvestre Herrera:
Yeah, uh-hmm. We got up a little much, a little higher.

Mike Sauceda:
After the war, Herrera went to school on the G.I. Bill and became a leather tooler. He learned silversmithing on his own and earned his living on both trades. A term for a military command room is where he keeps his medals and other memorabilia. Pictures of him with presidents and other famous people abound. The room reflects his heroic nature as well as the life he settled into after war. He has five kids, 11 grandchildren and 3 great grandchildren. Although the world paints him as a hero, he doesn't feel he is one.

Sylvestre Herrera:
No, one way or the other. I don't like to act big, because that would belittle me.

Mike Sauceda:
Sylvestre Herrera was inducted to the Arizona Veteran's hall of fame in 2001.

Ted Simons:
The pancreas is a six-inch gland in your abdomen that has two main functions. It produces enzymes that help in digestion, and hormones that help maintain the proper level of sugar in the blood. When cells in the pancreas grow out of control, a tumor can develop. Pancreatic cancer is the fourth leading cause of cancer death in the nation and the third leading cause of cancer death among men age 40 to 59. November is pancreatic cancer awareness month, and here to help us learn more about the disease is Kay Kays, a volunteer with the pancreatic cancer action network and a 13 year pancreatic cancer survivor. I understand we can now move it to 14 years.

Kay Kays:
Yes.

Ted Simons:
Congratulations.

Kay Kays:
Thank you. I am happy to give that report. I don't think a lot of people realize how deadly this disease is. it is the fourth leading cause of cancer death in the united states, and 75% of cancer patients die within the first year. And it has a 99% mortality rate.

Ted Simons:
Why is that mortality rate so high?

Kay Kays:
Because we have no research. When i say we have no research, it is very, very low compared to all of the other cancers. The first five are lung, colon, breast, pancreas, and prostate. And of those five, we are the least funded

Ted Simons:
Why is that? Is it because most people think of pancreatic cancer, it is found so late in the game that folks think there is no answer to it?

Kay Kays:
It's really, you know, hard to say. We really have pushed for the research. The pancreatic cancer action network, a comprehensive national organization that advances research, supports patients, and creates hope. So, you know, they have pushed for the research, but they're just real -- it just really isn't out there.

Ted Simons:
Symptoms of the disease. You mentioned that it is caught often late in the game. Are there symptoms?

Kay Kays:
There are symptoms. You might -- because of where it is located, behind the stomach, so you feel it might be something else having to do with stress. Or I overate. It will go to the back. You will go in and you will think it is gallstones; it could be pancreatitis, different things like that will lead up to it.

Ted Simons:
How is it diagnosed?

Kay Kays:
Mostly CAT scan, they will look at blood work. Right now we have no early diagnosis. That's really what we're really pushing for. Working on biomarkers genetically, but, again, this is something that is still in research. Some of our best medicines might still be in research. We only have one chemotherapy.

Ted Simons:
Cancer in general, we have learned so much more about cancer in general the last 10, 20, five years even. So many advances. Are we not seeing this with pancreatic cancer, is it still pretty much the same?

Kay Kays:
Pretty much the same as 25 years ago. The survival rate has not changed. It is our research funding. That is why the Pancreatic Cancer Action Network, one of the main priorities to push for research and give money. This year they gave over $1 million to pancreatic cancer research. That was established through team homes that are in each state doing fund raising, and 85% of the money raised goes towards programs and research.

Ted Simons:
And in a minute we will show a web site where folks who do want to help as far as funding is concerned can get in contact with the organization and do so. But more about the disease. Are there risk factors involved? Family history? How does that play into it?

Kay Kays:
They do have risk factors. Of course smoking, smoking is the number one risk factor for pancreatic cancer. Obesity is coming up; diabetes is something that they are looking at in research. Like I said, it is something that is being looked at. There just hasn't been enough research done.

Ted Simons:
14 years for you, congratulations, a great story. What have you done that maybe other folks who are diagnosed with pancreatic cancer, what can they learn from you?

Kay Kays:
What I've learned is knowledge is power. Again, Pancreatic Cancer Action Network has been able to give me information specifically on pancreatic cancer that has helped me make very good health care decisions. They've let me know who the specialists are in my area to get to, and that second opinions and third opinions are very important.

Ted Simons:
Education is the bottom line here.

Kay Kays:
Education is the bottom line. Education gives you hope. And without hope, there is no fight, and being knowledgeable about the disease you need to fight hard, fight back, and go beat it.

Ted Simons:
In your case, is that what you had to do? Did you have to tell doctors, if not verbally, but to yourself, no, I'm not accepting this. You don't know what you're talking about. I'm going in a different direction.

Kay Kays:
Actually, some of them yes. There are very knowledgeable and wonderful doctors out there, but some have not seen pancreatic cancer since they were in college. When I was first diagnosed, my oncologist said to me, Kay, I know nothing at all about pancreatic cancer. Had it been lung or breast, you know, so that's where I got the second opinions, consultations from other different places like mayo clinic and the Arizona cancer center, and she worked with them in preparing my treatments and that.

Ted Simons:
Thank you for stopping by. Congratulations and best of luck to you. There is a link to pan can on our web site. Please visit azpbs.org.

David Majure:
Senator John Kyl joins us to talk about the presidential race, immigration and various other issues facing Arizona and the rest of the nation, plus we take a look at the variety of economic development that is taking place in Indian country. It is more than just casinos. Those stories Wednesday at 7:00 on "Horizon."

Ted Simons:
That's it for now. Thanks for joining us on "Horizon." I'm Ted Simons, you have a great evening.

Announcer:
If you have comments about "Horizon," please contact us at the addresses listed on your screen. Your name and comments may be used on a future edition of "Horizon."
"Horizon" is made possible by contributions from the friends of Eight, members of your Arizona pbs station. Thank you.
In this segment:
Rob Melnick:Director, Morrison Institute for Public Policy;Jonathan Fink:Director, ASU's Global Institute of Sustainability;Kay Kays:Volunteer, Pancreatic Cancer Action Network;
SPOTLIGHT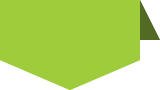 STAY in touch
with
azpbs.
org
!
Subscribe to Arizona PBS Newsletters: