Governor Janet Napolitano appears on HORIZON for her regular visit to discuss issues such as state benefits for domestic partners, the 3-in-1 I.D. and the increasing red ink in the state budget.
Transcript:
Ted Simons:
Tonight on "Horizon," the employer sanctions law is in court this afternoon. We'll hear what Governor Napolitano has to say about it. The state budget deficit is now at an estimated $1 billion. Governor Napolitano will tell us how she plans to deal with that. And the governor will tell us about a deal she recently cut with homeland security on a three-in-one license. That's next on "Horizon."

Announcer:
"Horizon" is made possible by contributions from the friends of eight, members of your Arizona PBS station. Thank you.

Ted Simons:
Hello and welcome to "Horizon." I'm Ted Simons. A hearing on a second lawsuit against Arizona's new employer sanctions law was held this afternoon. The first one was tossed out because it targeted the wrong agencies and showed no cause for harm. Today the same judge who heard the first suit heard the new suit filed against county attorneys. Also, our state budget deficit, which started in the hundreds of millions, has grown to an estimated one billion dollars. Here to talk about those two big issues and other pressing state issues is Arizona governor Janet Napolitano.

Ted Simons:
Governor, good to have you back.

Governor Napolitano: Thank you.

Ted Simons: Let's start with the breaking news regarding employer sanctions law. The judge saying not today.

Governor Napolitano: There was a hearing this afternoon. I just talked to somebody from my staff who was in the courtroom and the judge did not rule today. He said he would rule by the end of the week. The issue before him is should he enjoin the law, prevent the law from going into effect on January 1st, delay the effective date so everybody can get all of the legal issues hashed out.

Ted Simons:
Is there any indication on how he will go with this? What do you see?

Governor Napolitano:
It sounded like nobody could tell. He was asking questions of both sides. There are lots of lawyers in the courtroom, obviously, and so we will wait for his ruling and then, of course, whatever he rules will be appealed to the court of appeals. The legal process will move along in terms of what I am doing as governor, though, is working with ICE, Federal Immigration Customs Enforcement or Implementation, and listening to people with their concerns about the bill. As I said from the get-go, you can't deal with immigration solely as a border issue. You have to deal with this incessant demand. When the congress and administration failed to pass the federal fix to immigration which really is what needs to happen, the states are on their own to do what they think is necessary. States all over the country are moving into directions similar to Arizona.

Ted Simons:
Let's say the law does take effect January 1st. How would you like to see it changed, tinkered with, fixed? What concerns you the most?

Governor Napolitano:
When I signed the bill into law, I signed a letter saying these are things that are not clear in the drafting of the law. How do you deal with a business that has multiple franchises? If one of the franchisees intentionally, knowingly repeatedly hired illegal labor, do all of the -- what do you do about critical infrastructure? Do you shut down a nursing home if it's found to have repeatedly and intentionally hired illegally? What about the money? What about an express nondiscrimination provision in the bill so it is not used as an excuse for racial profiling. I have already raised those concerns, a few others have arisen over the course of the summer. I invited the legislature if they wanted to come back in special session to deal with these, they didn't want to do that. They wanted to hear from their own constituents on what was going on. I expect we will hear more when the session begins.

Ted Simons:
A concern, one that is getting the play right now, is whether or not this applies to all employees or employees hired after January 1st. As you read the law, how does that work?

Governor Napolitano:
I think the intent was to be prospective, go into the future. Now there has been a question raised. That is an ambiguity that can be cured. Let me make a point about that. By keeping this in statute, as opposed to not doing anything, we can make those changes and clarifications so that employers can comply with the law, enforce the law, deal with the whole issue of employer demand for illegal labor. The option is an initiative, and if an initiative passes, you can't change it even if it has all kinds of unintended consequences. Carved in stone.

Ted Simons:
You see it after January 1st, as far as that provision regarding new hires as opposed -- Representative Russell Pierce says I wrote the bill and my intention was to have it for all employees

Governor Napolitano:
With all respect, he didn't write the bill. A lot of people involved with the bill. I think the notion was it is a big enough deal to go look for -- look for the future. Let's not disrupt, let's not go back and give any county attorney in this state to go into any business's records all of the time. Those are the things that the legislature can clarify.

Ted Simons:
Are you concerned that so few businesses have gone ahead and signed up with e-verify?

Governor Napolitano:
I'm puzzled. By executive order, I ordered the state government to use e-verify 18, 20 months ago. We're a large employer. We're probably hiring 4 or 500 people any given month all of whom we run through the e-verify system. We find it efficient, quick, effective, a way to give ourselves comfort that we are hiring people in the state legally. A lot of logistical arguments raised, I must say to me they fell on a skeptical ear, because we as a state were already doing it.

Ted Simons:
They say they're being advised to hold off and see what gives. You're saying no reason to hold off, eventually that will have to work one way or the other.

Governor Napolitano:
It's always been the law. You have to comply with federal immigration law. There is nothing that Arizona has done that somehow rewrites federal immigration law. To me, you ought to have a system in place to comply with that if you are doing a lot of hiring. The only thing that Arizona has added on is a state sanction that has some teeth to it, and that's what all of the uproar is about. It is a new law. A law that the state is moving on. Why? Because the federal government has not moved. It is apparently stuck and as they are on a whole host of issues.

Ted Simons:
I want to get back to that in a second. There are a couple of initiatives out there I want to get your comments on. Deny citizenship to babies born to undocumented people here in the United States. Your thoughts on that.

Governor Napolitano:
Well, unless you go to amend the U.S. Constitution, it is a waste of time and paper.

Ted Simons:
Okay. Another initiative floated around out there is not recognizing driver's licenses from states that don't necessitate -- the legal resident fact isn't shown in the registration. In other words, the state -- we're not going to recognize your driver's license here in Arizona.

Governor Napolitano:
I will not play the speculation game. There will be lots of initiatives and things taken out over the course of the spring. Whether or not they get on the ballot is an open question. In my view, we have the employer sanctions law on the books. It is a new law. It has some things about it that may need to be clarified and changed as we move forward. I anticipate that. We need to do it in a smart, intelligent way. But, again, immigration needs to be dealt with both as a supply issue -- to me that means security, border security and all of the rest, and a demand issue. And the demand issue is on the employer's side. That to me -- all of those things need to be done, and, again, with the failure of the congress, their lack of stomach to really force this issue to closure and the inability, unfortunately of the president to get enough republican votes to do it in the way that he proposed, which I agreed with most of what he said. I thought he had the right elements involved in his proposal. The state has to now -- has now to move.

Ted Simons:
City of Phoenix wants to move. Apparently Mayor Gordon has got some ideas to move regarding changing police procedure in terms of undocumented workes, stopping them, with misdemeanors and such -- you know what is going on here in Phoenix. Your thoughts.

Governor Napolitano:
Well, I think what he has done is basically what he had to do, which is get to -- pull together a panel of people who are experienced in complicated law enforcement matters. You have a former U.S. Attorney, former Attorney General, county attorney on that panel, listen to the arguments on all sides. Hear from the people, and make recommendations about what the Phoenix Police Department policy ought to be. I think now -- I think the various points of view have been well and repeatedly expressed. Now it is time for that panel to sit back and make its own recommendations to the mayor about what should the policy of the Phoenix police department be.

Ted Simons:
Do you understand what kind of pressure he is feeling though?

Governor Napolitano:
You know, yeah. I can understand it. And -- but, you know, when you have these offices, you expect to get that pressure from time to time.

Ted Simons:
But do you think he did the right thing? I mean, this is causing a lot of concern in a lot of parts of the community.

Governor Napolitano:
I understand the concern. Part of that is just how it evolved over time and the like. But we're there now. We all live in this community. And it is incumbent upon us to make this community work. And what he is trying to do is have a -- get a set of recommendations from some very able people about what would help in this situation, vis-à-vis the Phoenix Police Department. Let's hear what the recommendations are.

Ted Simons:
A couple more points on this, the "New York Times," Wall Street Journal, last Friday, front page stories in both papers regarding Arizona's Employer Sanctions Law

Governor Napolitano:
And an editorial today…

Ted Simons:
You're right, today. When you travel out and about and you do get around, the country and the world, when it comes to this particular issue, how do people see Arizona?

Governor Napolitano:
Well, I think -- they don't know a lot about it. So when I lay out what has happened here and what is happening, they understand the legitimate frustration of Arizonans with the whole immigration issue. They also understand if they're in the United States that Arizona is not alone here. This is rippling through lots of states around the country. National council of state legislation was in town for a meeting, and 1,500 bills or something already in the works around the country on immigration. If the federal government doesn't act on something that should be done federally, and that is what I lobbied for, worked for, their failure to act left a vacuum. Arizona being one of the most -- having a heavy impact on illegal immigration is moving probably further than most right now, but others will be moving I predict.

Ted Simons:
This three-in-one, what is happening here? What is this all about?

Governor Napolitano:
This is simple. It got convoluted. Here is what I am proposing. We have an optional driver's license in Arizona that you can get. We keep the basic driver's license. That stays. For an additional fee, minimal fee, just to cover our costs, you can get an enhanced driver's license with three functions. A, it would serve as your driver's license. B, you could use to travel back and forth to Mexico and Canada. The Western Hemisphere Travel Initiative, the new law goes into effect this year, unless you have something like that or a passport, you will not be able to get back and forth across the border. This would suffice. The third issue it would be able to be used for is an employer could use that license to rely on it for purposes of verification of citizenship in Arizona. It could be used for the employer's sanction law. That is the three-in-one. Driver's license, travel to and fro Mexico and Canada, employer's sanctions law.

Ted Simons:
There is concern, and a lot of concern regarding what is embedded in this license --

Governor Napolitano:
All that is embedded in there is a chip. The chip has on it a random number. That random number is only usable if you can hack into the motor vehicle department data base. It has no other information on that chip. And that chip only acts at certain -- within -- within certain confines. So, there is no private information on the chip. Quite frankly, if you can hack into the data base, you don't need the driver's license. A lot of speculation about the chip and misinformation unfortunately about it.

Ted Simons:
Optional now. Can you guarantee in the future that this will not be the only drivers license where people would be worried about what's in their chip, who's tracking me around the intersections, watching me where I go --

Governor Napolitano:
You can't track on that chip. All this chip has on it is a random number. That's it. So, you can't use it for that purpose. All of those speculations and fears and all of that just won't happen. But what you will have is the ability to have a very inexpensive document that you can use, if you are going back and forth to Mexico or Canada, that employers can rely on for purposes of this new state law and for driving. That's all it is.

Ted Simons:
Another criticism is that you acted without enough input from those who do -- the ACLU from one side, the John Byrd Society on the other side, a lot of people with concern that maybe you acted without enough input from them.

Governor Napolitano:
I think they acted without getting information. You could go both ways on that question. They did a press conference. They had inaccurate information about this, and, you know, they were supported by a state senator who last time I looked was anti-NAFTA, wanted Arizona to secede from the union. I believe this new license is an option. If you don't want to do it, you don't have to. You can use it for these purposes I described. It is relatively inexpensive and a way to work our way through these laws that are coming into effect now. My job was to find pragmatic alternatives for Arizonans, to give Arizonans choices and this is a good choice for Arizona.

Ted Simons:
Ninth circuit court saying English Language Learner, E.L.L. is concerned, the two sides why don't you get together and work this out through mediation. How realistic was that particular suggestion?

Governor Napolitano:
Well, as someone who has spent hours and hours in meeting rooms with legislators trying to work the issue out, I found it an interesting suggestion. If you can mediate, you always want to mediate. The issue would be, of course, would the legislature agree to be bound by a mediation result. Without that kind of agreement, then all you have built is yet another mechanism for delay into the process. Mediation, commitment by the legislature they will agree to be bound by it and we work through that process, that could have some validity. When I used to be a lawyer and advise clients, we often used mediation process. Given the years, hours, tensions and everything else involved in this thing, and the legislature as basically a party here, what we really need the court to do is rule.

Ted Simons:
Getting it out of the court in any way, shape, or form would be a good thing to kick start the process. You're saying not necessarily.

Governor Napolitano:
We have had over ten years of process. Many of us have tried to get this resolved. Out of the courtroom, into the classroom. Get the dollars out of the lawyers and into the teachers. I have not yet reached any reasonable agreement with the legislature on this. They have not been willing to invest on teaching kids English. I think children need to learn, write, speak it as soon as they can. This takes money and a commitment to the process and result. Haven't been able to get it from the legislature and the court should rule.

Ted Simons:
Speaking of money, this budget just seems to grow and grow as far as the shortfall is concerned. Original ideas regarding hiring freezes, rainy day fund tapping and such, is that still viable as these numbers go up?

Governor Napolitano:
Yes, yes. I have been deeply involved in the budget both for the fiscal year we're in, and an '09 budget prepared for the legislature to present to them in January. The answer is yes, it is a three-legged stool. You have to cut spending, defer spending, use our rainy day fund. When I became governor, we didn't have a rainy day fund. We have over $700 million. We are going to need to use it. It is raining. You have to be able to bond for school buildings, draw the cash back into the general fund to be used to pay the teachers teaching in the school buildings.

Ted Simons:
Is this an opportunity for you as some have suggested to reconfigure where this money goes and move some things in to certain areas -- is there an opportunity for you to change things around?

Governor Napolitano:
Yes, and it has required me and, as I do every year, but really with -- really with a raising eye right now to go back to look at what can and should be changed. Realize a lot of our budget is untouchable. Voter approved, protected and all of the rest. With the confines of all of the limitations you have on a budget, there are changes that can and should be made and this is a good time to make them. My fundamental philosophy is that this downturn is temporary. It may be a year, two years, hopefully not three, but no one can tell you where in that time frame you are going to land. Here is what we know about Arizona. When our economy goes down, it goes down quickly and steeply. That's what we're seeing now. When it rebounds it comes up equally steeply and quickly, and usually to a higher level than where we were when we started. We need to have the assets in place to take advantage of that. That means your higher education institutions need to be supported so they're there. You need to keep working on the infrastructure of the state. My job, my vision for Arizona is to manage us through this downturn in such a fashion that we are well positioned for the upturn to come.

Ted Simons:
Let's get back to education. Math and science requirements for high school graduation, the idea is to up them, make them more difficult. Teachers are saying all you're doing is setting kids up for failure.

Governor Napolitano:
I think they're wrong. Kids meet whatever challenge you put before them. If you set the bar higher, they meet that. We have plenty of school districts that already use these higher standards, and their graduation rates are higher, if anything, than districts who do not. The goal of the state board of education is one that I fully support. We need to raise the level because our students need to graduate from high school with more math and science competencies. We need to make sure that the education system from pre-k through is educating these students so they are capable of taking and passing these classes --

Ted Simons:
Do we have enough teachers and lab space for this?

Governor Napolitano:
Yes, we will. I was in a meeting specifically on that issue. I had been meeting with the university presidents on that issue, do we have enough teachers? We do, we will, we can, and we must.

Ted Simons:
The Department of Administration, domestic partners extending benefits, getting the attention of folks here. Why did you extend this particular benefit?

Governor Napolitano:
The Department of Administration did this in part for a number of reasons. One, it is the fair thing to do. You should give the same benefits to employees doing the same work. We were behind the curve actually. Virtually all large cities and employers in Arizona already were doing this, and we compete against them for employees. So not doing it was really hurting it on the employment side. And three is -- we can do it. We can afford it even in a down budget time.

Ted Simons:
There is some suggesting that this might antagonize lawmakers -- are you worried about a backlash on something like this?

Governor Napolitano:
Whenever you take an action, you can have a backlash. You propose a new driver's license, you get a backlash, even when the things make total sense and help move Arizona forward. We may have a backlash, but as I said before, it is the right thing to do. To me economically, you ought to treat employees the same who are doing the same kind of work. It matches what other cities and employers in the state have been doing for years. In fact, the proposed state policy mirrors that of the city. So, to me this is already -- already a well established fact in Arizona.

Ted Simons:
Something you may have to work with some folks on, state land trust reform. Where are we on this? This can be a difficult topic. We don't have too much time. What are you seeing where we need to go with this?

Governor Napolitano:
An agreement with the legislature for one referendum on the ballot for '08. I am meeting with key legislators to see if we can there.

Ted Simons:
Optimistic?

Governor Napolitano:
I'm always optimistic. I think we made real progress over the summer.

Ted Simons:
As far as politics are concerned, suggestions that maybe Arizona needs a little bit more in the way of representation, more folks down there at the state capitol. What do you think about that?

Governor Napolitano:
Dealing with 90 is plenty.

Ted Simons: Okay. [laughter] I had a funny feeling that would be your response.

Governor Napolitano: Look, governors, legislatures, they have relationships in the tug of war. Tough job, being asked to deal with difficult issues, and what I am hoping for is that we realize we all have a job to do, let's get it done.

Ted Simons: International House of Pancakes couldn't get you to move the date of the primary.

Governor Napolitano: You know, go figure. As tempting an offer as that was.

Ted Simons:
Always good to see you. Thank you for joining us. That's it for "Horizon."

Larry Lemmons:
In January, the new employer sanctions law goes into effect. We present Arizona's immigration strategy. We look at the potential impact of the new law on businesses and employees and look at the history of employer sanctions, Wednesday night at 7:00.

Ted Simons:
That is it for "Horizon." thank you for joining us. I'm Ted Simons. You have a great evening.

Announcer:
If you have comments about "Horizon," please contact us at the addresses listed on your screen. Your name and comments may be used on a future edition of "Horizon."

Announcer:
"Horizon" is made possible by contributions from the friends of eight, members of your Arizona PBS station.

In this segment:
Janet Napolitano:Arizona Governor;
SPOTLIGHT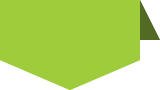 STAY in touch
with
azpbs.
org
!
Subscribe to Arizona PBS Newsletters: