Republican Congressman John Shadegg debates challengers Democrat Bob Lord and Libertarian Michael Shoen on issues important to Arizona's Third Congressional District.
Transcript:
Ted Simons:
>>> Tonight on "Horizon" Arizona's 3rd congressional district has long been considered a safe seat for Republicans. This year, Republican John Shadegg is getting a run for his money from challenger bob lord. Also in the race, libertarian Michael Shoen. A congressional three debate next on "Horizon." "Horizon" is made possible by contributions from the friends of 8, members of your Arizona PBS station. Thank you.

Ted Simons:
>> Good evening and thanks for joining us tonight on "Horizon." I'm Ted Simons. Before we get to our debate, tonight there's the latest news. A big comeback for Wall Street today. The rally came on news that a plan being is worked out to get loans moving again. Also helping the rally signals that European governments are working to help their banks. The Dow gained 936 points or 11%. The biggest one-day gain since 1933. Congressional district 3 covers the northeast part of the valley although republicans have a voter registration edge in the district. Democratic challenger bob lord has mounted a serious challenge to incumbent republican John Shadegg with national attention being paid to the race. Shadegg is a 58-year-old public attorney representing the district since 1994. Bob lord is an attorney. He's got no political experience. Michael Shoen is a libertarian, 62, retired attorney and political activist. Tonight a debate between the three men seeking to represent Arizona's 3rd congressional district. We begin with opening statements from each candidate. Order was chosen at random. We start with Michael Shoen.

Michael Shoen:
>> Thank you. For 25 years, we've been accumulating debt. Personal, corporate and government. Leveraged debt multiplies return on equity so equity looked pretty good until finally recently potential new debt holders bolt. A reckoning is here today, our equity wasn't worth that much. A nation can increase its wealth through manufacturing and export surpluses. Our politicians sent manufacturing overseas and didn't replace it. They borrowed from other nations while our net wealth decreased they deregulated and then encouraged financial gimmicks like artificial housing values to create pyramid scheme prosperity. They ran deficits and printed paper dollars in t-bills with nothing to back them up. They stole from the social security trust fund. They started wars they knew we couldn't pay for. They can't locate trillions of misplaced dollars according to the g.a.o.

Ted Simons:
>> Thank you Mr. Shoen. Bob Lord?

Bob Lord:
>> Thank you, Ted. And thanks to PBS for hosting this debate at such a critical junction in our nation's history.

>> Bob Lord. I've been a business attorney here in Arizona for 21 years. I'm running for congress because the challenges we face demand fundamental changes in Washington. My wife, Tammy, and I have lived the American dream. We both were born to modest circumstances. We were fortunate enough to attend fantastic public schools. We worked hard. We learned and built a very good life for ourselves. As a business attorney, I've helped hundreds of my clients achieve the American dream as well by starting their own businesses and create jobs here in Arizona in the process. I'm concerned and I'm sure many of you are that our American dream could be slipping away. If we're to save it, we must make fundamental changes in Washington. In district 3, we need a change from ideological, intensely partisan leadership to commonsense, pragmatic leadership. I believe i can be that leadership and I'm looking forward to this debate with john and Michael here tonight.

Ted Simons:
>> Congressman?

John Shadegg:
>> Thank you, Ted. I want to thank channel 8 for doing this. You do this every year. I appreciate it very much. It's a tremendous privilege for me to represent the people of the 3rd congressional district. I look forward to tonight's debate and to continuing to work with the people of Arizona. I have a long history in this state. I'm a second generation native. I learned from my father and Barry Goldwater. My father wrote Barry Goldwater's campaigns and wrote his speeches that the second most important aspect of public life is integrity. That's vitally important. We face incredibly challenging times right now. We need to make sure we've got leaders with knowledge, experience and solid philosophy. I'm the guy that delivered that in this district time and time again through the years. I think i represent the people of the 3rd district well. They're conservative. They've got Arizona values. I've tried to carry those values to Washington. It's been a privilege to serve. I'd like the opportunity to continue to fight for the people of Arizona and for their conservative values for lower taxes and less interference in our lives. I look forward to the debate.

Ted Simons:
>> All right. And thank you, gentlemen. Let's get it going here. Congressman, I want to start with you. Let's talk about what is on everyone's mind right now. The economy, the credit crisis. The first rescue plan you voted against. The second one you voted in support. Why?

John Shadegg:
>> It made two big changes. Quite frankly, i've said they didn't change my vote. I changed their bill. From the beginning of the crisis forward, i argued that we needed to change what is called the mark to market rule. It's an accounting rule. Many businessmen in Arizona I talked to in the week running up to the first vote said, look this rule this accounting rule, mark to market is artificially depressing the value of these real estate-backed assets because it requires to you mark everything down to the instantaneous value which sometimes it could be zero. That was a change i wanted. That was the change i got. They came to me 40 minutes before the first vote and said congressman, they're willing to make that change and promise you they'll make that change if you change your vote. I said, I don't deal in promises. The second change I asked for was the change in fdic insurance to take it from $100,000 to $250,000. Many businessmen had said to me it wasn't enough. We needed to regain confidence in the market. I also had many businessmen call me between the two votes and talk to me about the situation they were in. Some people said, look, i have a rolling line of to make my payroll. I won't be able to make payroll next week if something isn't done. I had a farmer come to me and say that he'd been told by Dow chemical he couldn't get chemicals on credit anymore. That he had to pay in cash in full in advanced. I couldn't see causing Arizonians to lose their jobs. Car salesmen or car mechanics to lose their jobs because of a refusal to do something.

Ted Simons:
>> If you had represented the 3rd congressional district, how would you have voted on the first plan? How would you have voted on plan number two?

Bob Lord:
>> Thanks, Ted. I actually did go on record on both occasions. I was in the same place as john both times. I think the second bill was improved. There was tax relief. It was a step in the right direction. I was in favor of the increase in the fdic limits. I liked the stimulus for alternative energy that was placed in the second bill. But more importantly, we got to a point where the risk of doing nothing was far greater than the risk of passing that bill. We needed to restore confidence. We needed to do something to get the credit markets flowing again. I thought it was time to act.

Ted Simons:
>> Your ideas on what has been going on with wall street and Washington?

Michael Shoen:
>> The short run or the long run? In the long run, I agree with Alan Greenspan we can't keep up with what we've been doing. Before he left, he was warning everyone unless we start producing more and stop borrowing what we've been borrowing, some day we'll have a credit crunch. People will want their money back. Stock prices and house prices will go down. Part of that is happening today.

Ted Simons:
>> if you were representing the 3rd congressional district, let's say under a McCain presidency and the president's bill comes before congress, buying up bad mortgages, renegotiating them at the home's new value. That's senator McCain's plan. If you were in congress, if you were in the white house, you saw that bill, how would you vote?

Bob Lord:
>> I believe that under the rescue package, treasury is authorized and in fact or the intention is that treasury will be buying up mortgages. And also mortgage instruments. So that should be happening anyhow. I'm not -- i believe that senator McCain has had two different plans on that front. The first time it appeared that the idea was to buy those mortgages at their current values. And the second time, it was to buy them at the face value, the original mortgage amount. I'm opposed to that. That would be a gift -- a giveaway to our financial institutions. I don't think we can go there. I don't think we can make the taxpayers' money to make a gift to the financial institutions.

Ted Simons:
>> Conversely, a president Obama who announced a plan today regarding what is happening on wall street and the credit crunch, 90-day moratorium on foreclosures, penalty-free access to retirement savings, more money to local and state governments, income tax credits for new businesses for new hires. If you remain in congress and there's a president Obama with that bill before you, how would you vote?

John Shadegg:
>> No vote. Quite frankly, i think we need to get private capital buying these assets. That's one of the things house republicans wanted from the get go. I had people telling me running up to the first bill when we were learning what was going on that the moment word hit the street that the government was going to buy these assets, private negotiations, where the holders of the assets, banks, stopped selling them to private investors at 30 or 40 cents on the dollar in the belief they can get the government to buy them at 100 cents on the dollar. I think I have to give a lot of credit to John McCain. He stepped into Washington and said look, the house republicans are the only ones that think we need to modify this plan. Bob just said he liked the second bill. He didn't like the first bill. The changes between the first bill and the second bill were largely john McCain stepping in and saying no to senate democrats. No to senate republicans. No to the white house and saying, I'm going to side with house republicans who don't want this big government solution. If anything, i wish he'd stayed engaged longer but I think he was concerned that he would be forcing himself into that issue too deeply given that the democrats are attacking him. But the reality is the bill improved, in part, because John McCain stepped in and quite frankly, the first bill would have been dramatically worse if John McCain hadn't stood up in the cabinet room of the white house and said to everyone in the room, you're wrong. House republicans have some points here.

Ted Simons:
>> are you buying that?

Bob Lord:
>> Um, I, um, I wasn't there in the negotiations between John McCain and others. I can't comment, Ted.

Ted Simons:
>> Ok. Let's move. I -- i -- go ahead real quickly.

Bob Lord:
>> I will have time for that later.

Ted Simons:
>> Ok. All right. Congressman, the concept of privatization of social security. How do you feel about it?

John Shadegg:
>> I think it's a mischaracterization of the term. Social security is on shaky financial ground on the long term. We need to do something to resolve that. You either have to raise taxes, which I don't think is viable, or you have to cut benefits which I will never vote for or you have to figure out a way to strengthen it financially and allowing younger Americans to invest and take advantage of what Einstein called the most powerful force in the world, compound interest is the step that has to be taken to strengthen the funding behind social security. When it was created, there was something like 60 workers for every retiree. Now we are down to two or three workers for every retiree. A pay-a as-you-go system could work when you have 30 or 40 workers per retiree. It can't work when there's two workers per retiree.

Ted Simons:
>> Entitlement reform. Something's got to be done, correct?

Bob Lord:
>> You have to look in terms of privatization of social security, Ted on what is happening now. One thing's clear from this disaster we're seeing is that the policies of massive deregulation, letting the markets run wild, this belief this crazy belief that wall street could regulate itself and john's been one of the biggest cheerleaders for those policies, those policies haven't worked. They failed us. And fortunately, back in 2005, when privatization of social security was on the table, um, we didn't go along with George Bush and with john and agreed to that. Because if we had done so, folks approaching retirement, folks in their late 50's would find themselves after making investments in stocks that were perceived to be ultra safe, Fannie Mae, Freddie Mac, they would find themselves without their retirement savings or part of their retirement savings and no safety net to lean back on.

John Shadegg:
>> um, bob likes to talk about massive deregulation having caused this problem. In point of fact, it's not massive deregulation. There's been no deregulation of the financial sector he's referring to. What's happened is that -- and to the extent there was, it was oppositioned by democrats in congress, namely barney frank, of tightening the reigns on Fannie Mae and Freddie Mac. It was democrats who resisted on tightening the reigns of Fannie Mae and Freddie Mac. This crisis of largely caused by the federal government urging lenders in this country to make shaky loans. A whole series of policies began with the community reinvestment act and policies that were carried out by Freddie Mac and Fannie Mae and policies that were carried out by the federal reserve at the urging of congress that caused too much money to go into the market at too high of interest rates.

Ted Simons:
>> Entitlement reform in general of what you're hearing?

Michael Shoen:
>> it's not true that deregulation didn't work or deregulation didn't cause this. In the summer of 2000, the insurance requirements for credit default swaps were basically eliminated so that financial institutions were buying these packaged and bundled mortgages. They were having insurance. It wasn't backed up it would have worked if we said to the financial institutions, you're going bust. That's deregulation. That was the market disciplining these businesspeople. But a congress said, no, we're not going to let deregulation work.

Bob Lord:
>> Ted if I may?

Ted Simons:
>> Please.

Bob Lord:
>> it's not only deregulation but a mindset that is stubbornly refusing to consider deregulation when wall street was on a drinking binge in 2003, 2004 and 2005 and there was no one there, no one in power in congress or in the white house to say, hey, you're done drinking for the night and here we're faced with the hangover. That's the problem. It's a mind-set. It's a philosophy that the markets could regulate themselves and we don't need oversight from government. We need to restore the oversight.

Ted Simons:
>> Did the market swings over towards deregulation like we saw in the 70's?

John Shadegg:
>> We saw the congress pushing money into the market. The community reinvestment act says Americans should own the home. I'm for that when Clinton came in he rewrote it saying to banks if you don't make loans that aren't the kind of loans would you normally justify, you'll be punished. The regulations actually said that. So there was greed on Wall Street. I mean, if we don't talk about punishing greed wall street, I'm for punishing greed on wall street but the government set the policy that said we want to you loan and we'll punish you if you don't loan. We want low interest rates. They told Fannie Mae and Freddie Mac you need to push money out into the market. Then there were hearings. John McCain stood up and Richard Baker from Louisiana stood up and said Fannie Mae and Freddie Mac are fine. They're not just fine.

Michael Shoen:
>> During that time I was working at an investment manager. It was all throughout the legislature known by everyone there was a conscious policy by the secretary of the treasury working with the Federal Reserve to increase consumer demand by allowing easy money out there for to purchase homes so people's net worth would increase. They think they would have more money. We could keep this economy going. It was pretty short term but that's what happened.

Ted Simons:
>> I want to move on to -- and I know you've criticized the congressman regarding his allegiance to the bush administration. This was something you saw as an attack on his positions. If an Obama administration comes in and you are representing the 3rd district, would you not try to help him get his policies through?

Bob Lord:
>> I'll help him get his policies through as long as they're in the interest of the 3rd district of Arizona but, Ted, there's areas where i disagree with my fellow democrats. I'll give you an example. Capital gains and dividends, the current rate is 15%. Fellow democrats are looking to raise those. That would be the wrong thing to do. They've been internalized in the capital markets. If we were to raise the rates now, it'll harm the capital markets at a time where they're the most fragile. Other areas like gun ownership rights and agricultural subsidies where I disagree with my fellow democrats. That's where john and i disagree. John has said its duty to support Republican Party leadership. 98% of the time he's voted with that party leadership. The "Arizona republic" characterized him as always intensely partisan. This is how bad it got. With the 21st century g.i. bill enacted earlier this year, the first time it came up, this is a bill that will give our troops returning from Iraq and Afghanistan, the soldiers and marines who risked their lives for their country the chance to get a first-class college education. First time it came up, George w. Bush said to vote no. John did. Second time around, George Bush said to vote yes and john voted yes. I represent something different. I won't blindly follow my party's leadership.

John Shadegg
>> Ted, you described it accurately. It is an attack. It is an unfounded attack. Yesterday's "Arizona republic" ran an editorial strongly endorsing me calling me a standout in congress. On this charge of voting with president bush all the time, they said, few lawmakers of either party can claim to have opposed the domestic spending proposals of the bush administration as ardently as John Shadegg. Then they went on, as for the defining crisis of the bush era, the Iraq war, the only republican to stand up to the administration as early and consistently as John Shadegg was john McCain and that's -- and that specific charge that i vote as a factotum of the bush administration, this newspaper said doesn't square well with reality. And Bob Robb, the republic's editorial columnist called that George by Mr. Lord fundamentally false. I voted against each of the bush administration's major legislative initiatives. You can't find a congressman that stood up more to them. In the first year in congress, I stood up to the republic leadership so much, they promised me a committee assignment and took it away. This charge is just manufactured.

Bob Lord:
>> 98%, always intensely partisan. These are the republic's words. Always intensely partisan. 98% is a lot. No party is right 98% of the time when I'm in congress, I won't care if it's a democratic idea or a republican idea. If it's a good idea, I'll support it if it's bad, I won't.

John Shadegg:
>> Bob likes to throw that statistic out. It's because bob doesn't understand the way the congress works. The truth is there are dozens of procedural votes every single day. Procedural votes on a rule. Procedural votes on a previous question. There are many, many, many, many, many, many of them. Everyone on both sides votes down on party lines on those. In Tucson, same charge being made against a democrat by a republican and a true ad watch here in Arizona says the ad is false. It demonstrates bob doesn't understand about the procedural votes. He can use any number he want. Bob Robb says the charge is fundamentally false.

Ted Simons:
>> That brings me to the next question. As representing the 3rd congressional district, are you representing the citizens? Are you though going to Washington instead to say, i think this works? I'm not so sure if my constituents understand it or may agree but this is something that I believe in. It may go against the administration or against my party or my constituents. Is that what you are? Or are you basically a rubber stamp for your constituents?

Bob Lord:
>> I don't think you're a rubber stamp for your constituents, Ted. I think that the old definition of a good representative is someone I agree with most of the time and whom i respect all the time. There are principles that I stand for that I won't change because the voters in my district are urging me to. I'll do what I think is best for my district and best for the country. And that won't always be popular.

Ted Simons:
>> How about you? Voters say something, you think something else. Which way do you go?

Michael Shoen:
>> I have to act according to my conscious and I have to communicate with people i represent and I have to understand what they need. I have to act according to my conscious. I've always tried to do that.

Ted Simons:
>> we have about 30 seconds. Again, the role of a representative in Washington?

John Shadegg:
>> Edmond burke wrote a thesis called duty to constituents. It hangs on the ball in my office. It says it's your duty to vote your conscious and beliefs and defend them when you get home. The republic said for his remarkable consistency, dare we say for his adherence to principle, the "Arizona republic" strongly recommends district 3 voters return John Shadegg to congress for sticking to my principles.

Ted Simons:
>> We're going to try to stick to our time table here. It's time for closing statements. We have about 30 seconds for each of to you go ahead and wrap up it and i do believe we're going to start with bob lord. Bob, you have 30 seconds.

Bob Lord:
>> Thank you. Thanks Ted, for hosting this debate tonight. I have spoken to thousands of voters in district 3. The fact is, we need a change in leadership. Those voters are deeply concerned. But they know that with a change in leadership, we can restore the American dream for our children and our grandchildren. I'll fight for an economy that works for all Americans, for energy independence, for health care, for all and for better education for our children and I'll reach across the aisle to do it. I'm asking for your vote in November. Thank you very much.

Ted Simons:
>> All right, Michael Shoen?

Michael Shoen:
>> Like Ron Paul, I would never vote to raise taxes. I would never take away a citizen's constitutional rights. I would never surrender congress's constitutional responsibility to regulate commerce or currency or declare war. I would never vote our nation into debt. I would never accept a penny of the outrageous congressional pensions.

Ted Simons:
>> all right, thank you. Congressman?

John Shadegg:
>> Ted, thank you very much. I want to thank channel 8 for making this possible. Most of all, i want to thank the viewers who took the time to watch tonight. Representing the people of the 3rd congressional district has been the single greatest privilege of my life. Every night when I walk back from a vote, I look back at the capitol dome over my shoulder and i see those lights shining up on it and sometimes it's raining and it glistens and I get goose bumps. This is a tremendous privilege. I've been there in good times and bad times. I was there for an impeachment. It's been a great honor. I grew up in the shadow of Barry Goldwater and I believe like Ronald Reagan said, this is a shining city on the hill. I'd appreciate your vote.

Ted Simons:
>> All right, gentlemen. Thank you very much. We appreciate your participation in you on our debate.

Ted Simons:
>> Tomorrow on "horizon," we feature another political debate, this time between two of the three candidates running for Maricopa county sheriff, sheriff Joe Arpaio declined the debate. That's Tuesday at 7:00 on "horizon." Wednesday, we're off for another presidential debate, join us Thursday for a Supreme Court preview with asu law professor Paul Bender. That's it for now. Thank you so much for joining us. I'm Ted Simons. You have a great evening. If you have comments about "horizon" please contact us at the addresses listed on your screen. Your name and comments may be used on a future edition of "horizon." "Horizon" is made possible from contributions from the friends of 8, members of your Arizona PBS station. Thank you.

In this segment:
Bob Lord:Democratic candidate, U.S. Representative in Congress, District 3;
SPOTLIGHT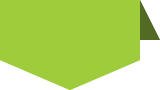 STAY in touch
with
azpbs.
org
!
Subscribe to Arizona PBS Newsletters: