Economist Elliott Pollack recently released a comprehensive look at the Arizona economy, and the news is not good. Pollock discusses his report.
Transcript:
Ted Simons:
Tonight on Horizon, is Governor Janet Napolitano leaving for the department of homeland security? We'll talk about what such a move would mean to Arizona.

Ted Simons:
The state's jobless rate is at its highest level in five years. A local economist will talk about just how tough the economy is. And a Cronkite school of journalism is celebrating its 25th anniversary this week. I'll talk to the dean of the school about the anniversary and the school's new downtown home. That's next on Horizon.

Ted Simons:
Horizon is made possible by contributions from the friends of eight, members of your Arizona PBS station. Thank you.

Ted Simons:
Good evening and thanks for joining us tonight on Horizon. I'm Ted Simons. News outlets all over the country are reporting that Arizona governor Janet Napolitano has apparently been offered the job of homeland security chief by the Obama administration. No official word as yet on the offer or whether or not the governor will accept. Arizona senator John McCain says Napolitano's experience warrants fast confirmation. If Napolitano leaves, Arizona republican secretary of state Jan Brewer is next in line to become governor. Brewer issued this statement "at this time I have not heard from the current governor and am focusing on my job of certifying our state's voting results. Until such time they hear from the governor I will have no further comment." here now, though, to comment about the governor's potential move is -- "Arizona Republic" columnist Bob Robb. Thanks for joining us.

Bob Robb:
Good to be with you.

Ted Simons:
If asked will she take this position?

Bob Robb:
Well, I don't think the speculation would get this far afield where virtually every news outlet in the world has announced that she will be the choice if it wasn't very certain that he was going to offer and she was going to accept.

Ted Simons:
o the accept part, you think, it's almost to the point where you can't say no.

Bob Robb:
I don't think she would have allowed it to get this far if she was going to say no. My guess is there's a formalistic vetting process that just hasn't gone through all the mechanisms yet. That's all that we're waiting on.

Ted Simons:
Is this a position that suits her talents? And if so, how?

Bob Robb:
It certainly suits some of them. The department of homeland security is a sprawling agency that was cobbled together after 9/11, which includes border security and customs enforcement, the coast guard, and emergency response. The federal emergency management agency that was such a controversy under president bush. And certainly as a border governor she's dealt with the border issues. As an attorney general she's dealt with law enforcement issues. And as a governor she's handled emergency response, the fires that we had in Arizona. The department also has a degree of threat assessment with respect terrorism. And that would be the one area where her direct experience is less extensive. Shy did have when she was the district attorney -- the federal district attorney here in the state she did have some minor responsibilities. But I would say that would be the only point of her resume' that's not awfully strong.

Ted Simons:
Is this a good political launching pad? Or do you see this as -- because I got to tell you, the homeland security chief sounds like a pretty thankless position.

Bob Robb:
I think it is a thankless position. And I also think it is an impossible position. The Congress in the after-9/11 rush to judgment, triggered by the report of the 9/11 commission, cobbled together this huge agency that's simply too big to function well. And it only gets in the news when it screws up. So I really do believe that it's probably a rewarding job and it's an important job, but it's not one where when you get done everyone's going to say, hey, I think she really did a terrific job.

Ted Simons:
With that in mind, what does this do to any possibility of her running for a senate seat either in 2010 against McCain or perhaps an open seat or against Jon Kyl in 2012? Or does it suggest that she just might go back to Washington, enjoy life back there, and look for other political opportunities either in Washington or in other states?

Bob Robb:
I think it could cut either way. She leaves the state enormously popular. Her 2006 election defied political gravity. She won over 60% of the vote in a state that has a republican plurality in terms of registration. And serving in the Obama administration may very well add to her credentials and put her in a position to be a strong contender, which she would be at present. She is leaving the state, however, in a deep deep financial hole. At present that hasn't affected her political popularity. But as the state struggles to fill that hole, some of the blame for it may be reflected back on her, and a degree of resentment that she created this problem and then skadoodled.

Ted Simons:
Let's talk about the possible success or here, next in line is Jan Brewer, secretary of state. Who is Jan Brewer and what would a Governor Jan Brewer be like?

Bob Robb:
Well, Brewer first became a state legislator in the 1980s and was a very hard-working state legislator, moved on to the county board of supervisors and then was elected to the secretary of state position in 2002 against a fairly strong democratic challenger in Chris Kaminski. She's easy to underestimate. Brewer is a very hard worker. I got to know her when she first became a legislator. And she was one of these legislators who read the bills diligently and really did her homework. She's been very politically popular in the area, the west side where she has represented. And she's easy to underestimate because she's not smooth, she's not self-evidently on top of things or articulate. But she's a hard worker. And as secretary of state she recruited a very competent staff, which would reflect well. So I think there's a chance -- I think a lot of democrats are saying, well, oh, goody, it's the peter principle in action. She's risen to her point of incompetence. But I think she may surprise because she is a hard worker, she has recruited a good staff, good-hearted, never question her motives. Tough, tough problems that she's inheriting, however.

Ted Simons:
and that's my last question real quickly here. It's almost as if the G.O.P. Now has what the democrats had back in Washington, that is everything you want provided of course the governor does leave and Jan Brewer becomes governor. A lot of pressure with everything you want.

Bob Robb:
The one thing that the Republicans here don't have that Democrats in Washington do is a set of problems that everybody blames on your predecessor. So the Republicans now have the power, but with it they have enormous challenges with respect to the state budget.

Ted Simons:
All right. Very good. Good to see you again. Thanks for joining us.

Bob Robb:
Good to be here.

Ted Simons:
Arizona's jobless rate increased to 6.1% in October, the highest in act five years. Arizonans lost nearly 71,000 jobs compared to last October, and over 30,000 jobless claims were filed last month, the highest monthly number in 30 years. I'll talk to an economist on the state's economy, but first Lee McPheters, a professor emeritus at the Siedman institute.

Lee McPheters:
So the whole issue then relating to duration is we have about six to nine months of more bad economic news. Unemployment rates are probably going to continue to rise all through this period. Wouldn't surprise me to see 8% unemployment, job growth is going to continue to be weak, but a year from now, a year from now when we give you an update on where we are with this economy, it is very likely that we are going to be seeing positive growth again. And for those of us here in Arizona, that is a particularly positive outlook because when the recovery begins, if this is like all past cycles that we have seen in the entire post-war period, the Arizona economy recovers much stronger and much quicker than the nation as a whole once that recovery sets in. So again, kind of the bottom line, the issue is duration of this downturn. The answer is six to nine months of more bad news, a year from now we hope to have the U.S. And Arizona back on track.

Ted Simons:
Joining us now is economist Elliott Pollack of the Elliott D. Pollack and company. Elliott, it's good to have you here. We always have you here when things aren't going all that well.

Elliott Pollack: That's been a lot lately.

Ted Simons:
Yeah. Let's talk. The state of the valley's economy, it sounds like the worst is still to come?

Elliott Pollack:
I'm afraid so. Lee's perception is correct. I think that next six to nine months will still be very rocky. We still have the average guy has too much debt and not enough savings. That's going to take awhile. Businesses going to start cutting back because of a the rest of the world is going to be importing less from us than they have been. The housing situation is probably no better than it was a year ago. And so there's really nothing to turn things around in the near-term. The second half of next year will start to look better but only because the comparisons will be so easy because things are so terrible now that they'll start to look a little better. But in terms of any real major turnaround, we're still a long way away from it.

Ted Simons:
You say maybe six to nine months before hitting bottom. How long do we stay at the bottom?

Elliott Pollack:
Well, I think this is clearly going to be an u recovery. There's nothing that's going to kick it out fast. Again, the average guy is going to take awhile to pay down his debt and to get more traditional savings. In the 90s it was masked by stock market profits. In the early part of this decade people used the house as credit card and now that's gone. Now we have to pay the piper for that overspending and it's going to take awhile. Again with housing we have a lot of inventory to work off. Even if the government does stem foreclosures they're not going to stem all of them. So my guess is that housing market isn't back to normal probably until 2012.

Ted Simons:
And normal means for homeowners looking at their assessments from the years past, normal is what?

Elliott Pollack:
Normal would be 35,000 per. This year we end one about 14,000, my guess about 10,000 and rachet up from there. From the average guy wondering when housing prices are going to stop declining, my guess is you probably have another year of decline.

Ted Simons:
back to 2001, 2, 3 levels?

Elliott Pollack:
probably. The entire bubble in prices has been wiped out, by the way.

Ted Simons:
How much of what we're seeing nationally but mostly locally here, how much is that psychological?

Elliott Pollack:
Well, a lot of it's psychological. Almost the entire credit situation at this point is psychological. It's past economic. Now people are simply scared. They're scared that is their bank good? Banks are scared if we loan money to other banks are we going to get repaid? If we loan money to corporations for 24 hours in terms of commercial paper are we going to get repaid? This has gone past an economic problem. This is a psychological problem which is making it worse. It will take a long time to totally fix. My guess is it's going to take a year until people start to get to the point where they were before this all started.

Ted Simons:
And how do you get to that point when banks are so hesitant to lend to each other, how do you convince the average Joe and Jane to start spending out there?

Elliott Pollack:
Well, it's going to be difficult. And it's not that credit isn't available, it's that a lot of people can't qualify now. Around that's the reality. -- and that's the reality. The credit situation between 2002 and 2006 was an aberration in history for credit to be that easy. And people have to get used to the idea they actually have to have a job and a source of repayment before they're going to get a loan. And they have to get used to the idea they can't have a lot of their money tied up in payments of previously accumulated debt and they have to have some cash in the bank. These adjustments take time.

Ted Simons:
As far as governments are concerned and government stimulus plans which seem to be very popular right now, both again nationally and locally, make sense to you?

Elliott Pollack:
Some of them make sense, some of them don't. The bailout was necessary. I don't like the for mat of it. I think there were lots of other ways to do it that didn't take that much cash. The bailout of the auto industry will either be a complete disaster or it could be a remaking of that industry if you get new management, you abrogate the union contracts and pare down to a size that's no. But all these talks about all the auto workers being laid off and the 5 million job ripple effect? That's nonsense. Even if they go into bankruptcy they'll still function and come out stronger and with less capacity which is what they need. But though also need to do something with the union contracts. They also need new management. Why would you give $25 billion to the same people who got you here?

Ted Simons:
indeed. Closer to home, though, a state infrastructure program where something is done where the state helps build things that either need rebuilding or repairing?

Elliott Pollack:
The state should be doing that now. Keep in mind one of the mainly purposes of government is to build infrastructure that people can't build individually. Now is the time to do it simply because you'll be creating jobs when you need jobs and you'll be getting a great deal on commodity prices. Sew the state will -- so the state will benefit and the people who live in the state will benefit. It's a great idea. Maricopa County is talking about doing it by building the court building downtown. The state should be doing it especially on roads and bridges where we really need the help. And so hopefully they can do that and do it quickly.

Ted Simons:
With all this bad news, any good news out there? Any grass growing up?

Elliott Pollack:
Well, the only good news, is two pieces of good news. One, phoenix is now once again the most affordable housing market west of the Mississippi with the exception of the Texas cities. And we lost that for awhile but we're affordable again. The second thing is, the underlying dynamics of phoenix and Arizona are every bit as good today as they've ever been. We are dealing with national problems. We're dealing with the aftermath of the housing bubble. We'll get by it and we'll continue to grow again. But it's going to be no fun for the next six to nine months.

Ted Simons:
What do you say we end on the good news? How's that?

Elliott Pollack:
Great.

Ted Simons:
Thank you, Elliott, for being here. We appreciate it.

Ted Simons:
This week the Walter Cronkite School of journalism and mass communication at Arizona state university is celebrating its 25th anniversary. Celebrations are taking place at the school's new building in downtown phoenix. Yesterday I sat down and talked with Chris Callahan the dean of the school. The interview was done in a practice studio at the new facility.

Ted Simons:
Chris, thank you for joining us on Horizon.

Chris Callahan:
Thanks for having me, Ted.

Ted Simons:
The idea of reinventing journalism education. You talk a lot about that. Explain.

Chris Callahan:
We're at a crossroads in journalism. And the fact of the matter, is journalism and the need for great news has never been greater. But people are -- people want local news, people want national news. They're just getting it in a lot of different ways. And the economic models for newspapers simply don't work anymore.

Ted Simons:
Newspapers, magazines, they don't work anymore. Will they ever work again?

Chris Callahan:
I think they will. And I think one of the things that the industry is going through now is trying to discover how that's going to work. They have the content. What we need to do is help -- and part of the job of the journalism school is to help the industry figure out what is the new economic model, how are we going to distribute that information, and then at the end of the day how are these companies going to make money from distribution of that news?

Ted Simons:
With a moving target like that, how do you approach teaching students?

Chris Callahan:
One of the things that we focused heavily on is the notion of flexibility. And the notion that your future is going to change. When I was coming up in journalism school it was a linear path. I wanted to be a national correspondent so I would start off at the small market and state size and then to Washington. The tracks were much more traditional. Today students really have the ability to invent their future because the media is changing so rapidly.

Ted Simons:
You talk I know as well and the school emphasizes multiplatforms is. That another way of saying, diversify, get to know how to do a lot of different things?

Chris Callahan:
That's absolutely right. We've created a new curriculum where no matter what you want to study or specialize in, you are going to become familiar with all the different platforms.

Ted Simons:
This building is amazing. The school is absolutely amazing. I've never seen anything like it even in commercial broadcasting. These kids are getting the best. But they're getting the best in terms of technology. Are they still getting the best and is the technology perhaps -- could it possibly supercede the old who what when where why?

Chris Callahan:
That's a great question. And could it, absolutely. One of the things where we did where we reconceptualized our curriculum was having two main thrusts, one digital media, the future, new ways to distribute information. The other was really redoubling what I would call traditional journalism values. The values of Walter Cronkite: accuracy, integrity, fairness. And we focus as much if not more on that end of the equation than on the digital media and we're trying to put those two things together. There's a real danger if you focus exclusively on the new technologies, you'll lose the most important aspects of journalism.

Ted Simons: There's also a danger -- a danger with so much concentration in the broadcast path I'm sure you concentrate a lot on the technology. If you're in the print journalism path. Is there even a print journalism path anymore or is that blended in?

Chris Callahan:
It's blended into a multimedia sequential we have.

Ted Simons:
Okay. With that in mind, do you -- you got to make sure the students are well-rounded, still, don't you? They still have to know about history, sociology, English, all those other things that the students aren't all that excited about but have to know.

Chris Callahan:
That's absolutely right. This is true of most national journalism programs. Two-thirds of your coursework has nothing to do with journalism. It's in the liberal arts, sociology, psychology, history. It is in the broad-based liberal arts course work going back to that old adage that reporters need to know a little bit about a lot of things.

Ted Simons:
Not only that, they need to connect with people, too. There has to be a sense of humanity involved to where they know a little bit about this so that when they report on that they kind of got a little bit of a broad spectrum.

Chris Callahan:
That's exactly right.

Ted Simons:
I know it's very important and it was very important for you to have this downtown, in downtown phoenix. Why such a big deal?

Chris Callahan:
Well, it is a huge difference. And first and foremost it's the physical location, being in the fifth largest city in the country. Tempe is one of my favorite towns in the world. And it's a great college town. But it's just that. It's a college town. The issues, the demographics, the way you cover a college town is very different than the way you cover quite frankly the rest of the country. It doesn't look like the rest of the country. Phoenix is much more illustrative of the kind of places our students are going to go to and the kind of communities they're going to cover.

Ted Simons:
With that in mind, what is offered here for folks who haven't had a chance to tour the building, they see it maybe from the outside. Architecturally it's also quite modern and quite stunning. But inside there's so much going on here. Give us a very brief tour if you could on just what's inside here.

Chris Callahan:
We've placed an emphasis on hands-on learning. So as you walk through the building we have seven fully operating news rooms and innovation laboratories that are very much -- quite frankly they are at a par or better than professional news rooms. And research and development spaces. We have seven other digital computer labs, we have a radio news room, a television news room, two TV studios, two control rooms, and about 280 digital work stations just for students all around the building.

Ted Simons:
My goodness. This may be an odd question, but it is so state-of-the-art here, and students traditionally in journalism will start in smaller towns and in smaller markets, how do you prepare the student who's had all this for what's going on in Yuma or Topeka?

Chris Callahan:
Well, it is a little bit of a culture shock when they go into some of those smaller markets. But with today's technology, a lot of what the journalist does is the backpack journalist. And a lot of that you can do on a good laptop with a fairly inexpensive video camera. And a lot of the things that we're teaching here with very high technology equipment you can do those same functions in a fairly inexpensive way.

Ted Simons:
Obviously students of today are different than what we used to. Then it was write a good sentence, make it easy to read, get your facts right. The student of today, are they so used to the gadgetry, they can figure this stuff out?

Chris Callahan:
They are -- for us it's a second language. All of this digital information and all of the technology, I have to translate into my head. These students are digital natives. They grew up with computers, with cell phones. It is very natural to them. While they may not know a particular piece of technology, it's very easy for them to learn. It's much more intuitive.

Ted Simons:
With that in mind, what does Walter Cronkite school, what does this particular school offer that from what you can tell -- and your experiences because you've been at other universities as well -- right now is this state-of-the-art?

Chris Callahan:
This is -- as far as weep can tell -- it's hard to measure these things, but do I not think that there is another journalism education complex out there that is comparable to this building. We're being told that by network executives who have come in to visit from national media leaders all around the country. This really right now is the premiere facility.

Ted Simons:
So what do you see is the biggest challenge?

Chris Callahan:
Well, trying to define what that future is going to be. People ask all the time, what is journalism going to look like in five or 10 years? I don't pretend to know that. What I do know is that answers to these challenges of the news industry is facing need to come in large part from these young people. So what we're trying to do is give them the tools on how to think about the future. Have them thinking in innovative ways. The news room culture really has not in the past placed a premium on creativity, on innovation, on group dynamics. That needs to change. And we're really trying to change that with things like our night center for digital media entrepreneurship. These kinds of programs, the media innovation lab. Multidisciplinary. We're even bringing in students from other disciplines which is quite frankly unheard of.

Ted Simons:
indeed. And there's an emphasis I know on the business of journalism as west that's important maybe never more so than now.

Chris Callahan:
That's exactly right. One of the things -- it was almost in the path of learning about the business side. The reality of it is, the biggest problem that newspaper industry is certainly face something that economic model that's worked so well for so long has failed. There needs to be a new system in place and systems in place. We're convinced that the answers are going to come in part from these young digital natives.

Ted Simons:
Very good. Chris, thank you so much for joining us. We appreciate it.

Chris Callahan:
Thanks so much for having me, Ted.

Ted Simons:
festivities at the school will be capped tomorrow with the Cronkite awards luncheon where PBS news hour host Jim Lehrer and former host Robin McNeil will be given the Cronkite award. Coming up next it's Horizonte with issues examined through a Hispanic lens. That's it for now. I'm Ted Simons. Thank you so much for joining us. You have a great evening.
In this segment:
Bob Robb:Columnist, Arizona Republic;Elliott Pollack:Elliott D. Pollack and Company;Chris Callahan:Dean, Walter Cronkite School of Journalism, Arizona State University;
SPOTLIGHT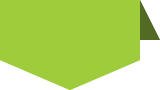 STAY in touch
with
azpbs.
org
!
Subscribe to Arizona PBS Newsletters: