Join HORIZON for a tour of artist Dale Chihuly's latest blown-glass display at the Desert Botanical Garden in Phoenix.
Transcript:
Ted Simons:
Tonight on "Horizon" -- we are just hours away from a special moment in history. The swearing in of the first African American president in the United States. We'll discuss the impact of that and presidential and inauguration history. Plus, hear what the business community wants from the legislature. Then we wrap up with a video tour of an incredible glass art display. That's all next on "Horizon."

Ted Simons:
Good evening. Welcome to "Horizon." I'm Ted Simons. President-elect Barack Obama made history in November when he was elected as the 44th president of the United States. Tomorrow, more history will be made as president-elect Obama is sworn in as the nation's first African American president. Appropriately, here to discuss that are two Arizona State University history professors, Matthew Whitaker and Brooks Simpson.

Ted Simons:
Are expectations too high for Barack Obama?

Matthew Whitaker:
Yeah, they're too high. I don't envy him. He's coming in with the worst economic crisis since the Great Depression. Two wars and all sorts of domestic problems and strife-- but I think people are yearning for some change. I think he gave a message of confidence. A message of hope. And I think people want him to deliver on that, but I think that given the gravity of everything, it's going to be hard.

Ted Simons:
To that end, will the honeymoon period be longer than usual?

Matthew Whitaker:
I think that depends. If there are signs that we're moving in the right direction, there are signs that president Obama is making progress and not sort of wilting under pressure and that he maintains that confidence.

Ted Simons:
The inauguration speech itself, expectations too high there?

Brooks Simpson:
Already he's talked to lots of people about what he wants to say and how memorable he wants it to be. He's looking at inauguration addresses by Lincoln, Kennedy, Franklin Roosevelt. He's got to make a short, crisp speech if he wants to ranked in those leagues.

Ted Simons:
What makes a good inauguration speech?

Brooks Simpson:
I think you have to set out the vision thing, as George Herbert Walker Bush used to say. You have to set it out in memorable phrases. You can't get into detailed policy recommendations. Stick to the big picture and give people a sense of where you want to go. That uplifts them in their hearts and souls as well as engages their minds.

Ted Simons:
How can he do that when just being elected itself is so uplifting to so many folks?

Matthew Whitaker:
Well, I think what he has to do is demonstrate that he believes in America. He's the embodiment of the promise of America. What we can do in the face of adversity. And communicate that to other Americans. I think that's what people are looking for.

Ted Simons:
The African American community in particular, just in general, as general as you want to get, what does this mean? A, what does it mean, and I want to follow up with -- have people kind of said, all right. This is a done deal, let's get moving?

Matthew Whitaker:
I think it means a lot of things. One of the things it means for many black people is that at the very least, some of the old excuses don't really hold anymore. He has reached the highest pinnacle a person can reach. Not only in the United States, but in the free world, but there are still problems, and they still exist. And in some ways, he's still a statistical outlyer, but still, there's a tremendous optimism that we're moving in the right direction.

Ted Simons:
Is there too much an expectation from the black community on what President Obama will achieve?

Matthew Whitaker:
I think black people probably have a better sense of what he can achieve than others in some ways. I think there are some lofty goals, expectations in the black community that are too high, but I think -- too high, but they realize he faces a lot of problems that we all face, but also bears the burden of black people all around the globe. He's being watched. Not only as the President of the United States, but as the first black president of the United States. Like don't mess up.

Ted Simons:
Yeah, as far as transition. Times have changed over the years as far as administrations are concerned.

Brooks Simpson:
We have much shorter times. The inauguration used to be March 4th. And now it's January 20th. And has been since the 1930s. I think Obama has learned from what happened during the Clinton administration. He wants to get going as soon as possible and keep his eyes on the main goals of the administration.

Ted Simons:
Why was the inauguration date changed?

Brooks Simpson:
Because during the 1930s with the crisis of the Great Depression, it was felt the transition between -- and once F.D.R. was in office, he agreed it should be shortened.

Ted Simons:
You mentioned the Clinton administration. Will there be comparisons, the Obama administration to the Clinton administration, or more of a comparison, say, to J.F.K. Or others?

Brooks Simpson:
I think first to his immediate predecessor, George W. Bush. And to Clinton -- I think that he's got a lot of challenges. And brings up some of these comparisons him. I think it might be something you might want to think about when you continue to compare yourself to Abraham Lincoln. You're comparing yourself not to a reality, but an image that we have of the 16th president. But --

Ted Simons:
Matthew, do you agree with that?

Matthew Whitaker:
I do. And many people have remarked particularly with his cabinet he selected that it's sort of Clintonites and where is the change that we see? It's a change from the Bush era, but these are not entirely new people we see. The comparisons to Lincoln, now he's comparing himself to a great that's taken on mythological proportions and there's dangers.

Ted Simons:
Compare and contrast an inauguration speech with a convention speech. A campaign speech.

Matthew Whitaker:
I think an inauguration speech -- and you've already said this. Brooks said this earlier. I think an inauguration speech, people are looking for inspiration. Looking for the affirmation of the greatness of America and that can-do spirit in a succinct concise inspiring way. Not the nuts and bolts policy sort of thing. Particularly at a moment like this. We remember catch phrases like, "There's nothing to fear but fear itself" and "Don't ask what your country can do for you but what you can do for your country." Nobody -- few people remember anything else those folks said but they remember that.

Ted Simons:
Do you agree with that? Has to be something to hang your hat on? Somebody has to have something for the news clips?

Brooks Simpson:
The other thing, you're speaking to all Americans now as opposed to convention speeches. He's got to speak to the people who voted against him as well as continue to rally the people who supported him through this. He's a different person now than he was just before he took the oath of office.

Ted Simons:
We talked about transitions. With the Bush administration, the approval level is very low right now. How much does that play into the transition knowing that you're not necessarily fighting someone who lost the election, that administration did not lose the administration. And also someone who's not really hanging on too hard to what they achieved?

Brooks Simpson:
I think actually, one of the contributions of George W. Bush during his presidency will have been his willingness to make this transition as painless as possible for Obama while retaining the rights of being president until the last moment. He's worked very hard at trying to make this a smooth transition. It's an excellent opportunity for Obama to build upon that opportunity because if handled correctly, this could be seamless. Whether it's being handled correctly as we've seen over the last week or so, debates about cabinet appointments and the like, that's different.

Ted Simons:
Inauguration day should be -- it really should have that -- talk about change. It should really feel like change, should it not?

Matthew Whitaker:
Oh, certainly. There's something new coming in. A spirit of hope, a spirit -- a spirit of transition. And one of the things that George Bush has done, he's demonstrated -- done things in the last few weeks, he's been very transparent in acknowledging some of the disappointments that his administration has had. Paving the way, allowing Barack Obama to continue to drum the message that we've got to do this together. No one is perfect. There's no saviors or messiahs here.

Ted Simons:
Last question: do you sense a surprise in the first 100 days from the Obama administration? Something that we can't even predict right now?

Matthew Whitaker:
Oh, my goodness. There's always things we can't predict. The question is, how will we handle it? What that surprise may be, I can't say.

Ted Simons:
I'm talking about games in the military, with the -- is there something that Obama could do that could blow up?

Brooks Simpson:
There are things he could do, but one thing we have here is a person who has studied transitions carefully and if he's learning from history, he will learn that the Clinton people got off on the wrong foot and he'll understand, keep your eyes on the major issues. Like the 1992 campaign, it's the economy, stupid. It's the economy stupid.

Ted Simons:
Thank you for joining us. If you would like to see that interview again on the web, here's how.

Ted Simons:
When finished watching tonight's "Horizon," don't forget to check our website. Go to www.azpbs.org. Once you're on our home page, click on the word "Horizon" under the public affairs section. That will take you to the "Horizon" home page where you can access features to help you become better informed. The first feature you might notice is video of the latest show. If you would like to view previous sections click on archives above the video box. You'll have access to a summary of topics, a guest list, a transcript and video. Back on "Horizon's" home page, you can see what's coming up on "Horizon." if you would like to be alerted about topics, sign up for an RSS feed. Maybe you would like an audio pod cast. That's available on our home page. And check out the latest poll or order a DVD of a show. "Horizon" educates people beyond the scope of the program. Links to hundreds of sites gathered over the years by "Horizon" producers. We're known for political coverage. It's for those who want to keep up with what's happening in Arizona. It's been a tough year for anyone who wants to push an agenda, here to talk about that is Suzanne Taylor, vice president of public policy for the Arizona Chamber of Commerce. Thanks for joining us.

Suzanne Taylor:
It's my pleasure.

Ted Simons:
How is the budget crisis impacting the Chamber's agenda?

Suzanne Taylor:
The budget is our number one issue this year. All of our members recognize and frankly the statewide business community recognizes this is a critical issue for the state to address and we must do it in partnership with the new leadership we have at the legislature. Speaker Adams and President Burns and the incoming administration we have with Governor Brewer.

Ted Simons:
Since it's been suspended there have been attempts to make that permanent. Your thoughts.

Suzanne Taylor:
It's critical that we make that suspension permanent. Businesses are already suffering from the credit crunch. Reduction in consumer demand and the economic downturn and if that tax is allowed to come back, it will be rubbing salt into the wound.

Ted Simons:
And yet the other side says that's money that's desperately needed right now in state coffers.

Suzanne Taylor:
The last thing we want to do is make it difficult for businesses to retain jobs in Arizona.

Ted Simons:
Does the chamber think it's of a good time to raise taxes?

Suzanne Taylor:
It's not good policy. We really want to focus on making Arizona a good place to run a business. Our focus needs to be on retaining the businesses we have, but we also want to look toward the future and make sure we have competitive tax policies that make our state an attractive place for new businesses.

Ted Simons:
If certain aspects of tax policy goes toward higher education, training an educated workforce, is there not a trade-off?

Suzanne Taylor:
Obviously businesses care very deeply about having a qualified and educated workforce. So there's a balancing act. That's why we have a legislature in place to look at these trade-offs and make sure that our expenditures are evaluated and costs are weighed against the benefits.

Ted Simons:
The chamber is looking for regulatory reform. How?

Suzanne Taylor:
It's on the economic environment we find ourselves. This is a time we should be looking at ways to reduce the costs businesses have so they can focus their limited resources on retaining jobs and this is a time when we need to evaluate whether the growing regulatory state is the right approach. So we're looking at promoting policies that would reduce the cost of compliance for businesses and enable them to put more of their resources toward job creation rather than to complying with layers of regulation.

Ted Simons:
How do you convince, though, a skeptical public that sees a lack of regulation in finance and Wall Street and says someone was either asleep at the switch or no one was at the switch? How do you convince them that a lack of regulation is the way to go?

Suzanne Taylor:
We're not advocating for a lack of regulation. We think the appropriate approach is to take a very careful look before any new regulations are put on the books at this time. And there should be a careful cost benefit analysis. If the benefits outweigh the costs, then the regulation should move forward, but if not, we need to be very, very careful in this economic environment.

Ted Simons:
Let's talk about the concept of the private sector helping Arizona in these troubled times. How can that happen?

Suzanne Taylor:
There's a number of ways that can happen. One part of a broader solution to the budget may be looking at where certain government functions can be privatized, so one of the legislative agenda items for which we're advocating is to put in place a process to see are there functions of these state agencies that the private sector can perform at a cheaper cost or provide better goods or services. So that's just one example of how businesses could help.

Ted Simons:
Give me an example of the private sector doing it less costly than the state.

Suzanne Taylor:
I would want -- we would want to put in place a process where we could look at the functions the government has and say, is this something that could be performed more cost effectively by the private sector?

Ted Simons:
The concept of a state stimulus plan. One side says get this out there so people can get to work. The other side says this is government encroaching on the free market. The chamber says?

Suzanne Taylor:
It depends on what's in the plan. I mean, certainly we need to be looking at making Arizona a competitive place to do business and that's why we continue to be focused on tax policy and regulatory reform. So it's all about making Arizona an attractive place.

Ted Simons:
A state stimulus plan, upwards of a billion dollars for infrastructure and roads and these things. If that makes Arizona more attractive, does that -- let's go back to tax policy. Does that outweigh certain ideas regarding raising taxes?

Suzanne Taylor:
I think it depends on what the plan looks like. It seems likely we've going to have a federal stimulus package. And it's going to be important to look at what dollars are coming in so they're applied to our critical infrastructure needs, Medicaid and education is the best.

Ted Simons:
Climate change, how does the chamber look at these things?

Suzanne Taylor:
Climate change is an issue that would be ideally dealt with on a global basis. China and India, these emerging industrial economies. Because it is a global climate, is to deal with this on a multinational basis. That's the preference that we think should be made for climate change.

Ted Simons:
But do we not try to do our best here, just because China and India aren't doing their best, do we say we should just go ahead and pollute?

Suzanne Taylor:
We should do our best here. The market is driving more businesses to put in place changes to the way they do their operations. So I absolutely believe the businesses will step up to the plate.

Ted Simons:
Last question: troubled times. Are you nonetheless optimistic?

Suzanne Taylor:
I am. Hope springs eternal. I feel good about the leadership we have in place for the state. The speaker and the president and the incoming governor are thoughtful leaders and I believe they're willing to work in partnership with the business community and put forward a budget that's going to get our economy back on track.

Ted Simons:
Are you more optimistic than a few months ago?

Suzanne Taylor:
I think that we have a great opportunity here to put in place policies that can renew or growth and get us back on the -- back to be the state that grows and the economy where everyone wants to move here.

Ted Simons:
All right. Thanks for joining us here on "Horizon."

Suzanne Taylor:
Thank you.

Ted Simons:
Dale Chihuly's blown-glass artwork has been exhibited all over the world to rave reviews. It's now available to valley art lovers at the Desert Botanical Garden in Phoenix in a colorful feast for the eyes. Mike Sauceda and photographer Richard Torruellas give us a video tour of the latest Chihuly installation.

Mike Sauceda:
Imagination. Light. Gravity. Human breath. Those are the hallmarks of Dale Chihuly's artwork now on display at the Desert Botanical Garden in Phoenix.

Christin Cracht:
I think his work is very happy and it's appealing because it's so colorful and because it is in a garden setting, it really -- it kind of feels very natural among the plants of there's a synergy between the plants and glass and I think it stands out. It's colorful and playful.

Mike Sauceda:
Another word to describe Chihuly's work, organic. Many of his pieces seem like a part of nature. Like this glass tower made specifically for the desert botanical gardens. The pieces right when you come in to the entrance, at the upward spiral, were made specifically for the garden. This is their debut here.

Christin Cracht:
Some of the pieces have been shown in other garden exhibits around the world but that's very exciting for us to have them here. Because they do it different in a desert setting than perhaps a tropical garden. We're happy to have them here. And each time they're installed, they're installed differently so they don't look exactly the same. They may have a different shape; colors might be in different places than in the other exhibits.

Mike Sauceda:
When visitors first drive up, they'll get a sneak peak with the 30-foot neon tower. Planning for the installation is precise. He came out a year before the exhibit to select locations for the hand-blown glass art.

Christin Cracht:
The planning started in advance. We had site visits from the people who worked at the Chihuly studios and started working the garden and did come out multiple times to plan out where they were going to place the pieces and which pieces would be in each location. So there was a lot of planning that went on well in advance.

Mike Sauceda:
As people strolled through the desert botanical gardens, they're treated to light created by Chihuly.

Christin Cracht:
Some of them are more subtle. Some are tucked away. Like for instance in the shade garden, that's off the path, kind of a quiet area to see the pieces and out on the desert oasis, on the plants and people trail. That's tucked away. The map does help for those locations.

Mike Sauceda:
Other installations are clearly the beautiful creation of a man and not nature.

Christin Cracht:
Everyone looking dazzled, especially when they see the scale. To read about them, to hear about their size in an article is one thing, but to come and see them in person and see how large and how bright and colorful they are, they're much more dramatic in person than people are expecting. So when they get to the garden and see them, like the piece right behind us, it's like, oh, wow! They weren't expecting it to be quite that magnificent in person.

Mike Sauceda:
The glass boats especially draw crowds. Because the display is out in the open desert air, special cleaning is needed for the artwork.

Christin Cracht:
There's a whole process involved of wearing white gloves and we have a special glass cleaner that's friendly to our plants as well.

Mike Sauceda:
Reservations are required to view the Chihuly installation. They're sold in four-hour blocks.

Christin Cracht:
The pieces in the daylight, the sun, they really look great. But in the evening, when they're all lit up against the dark sky, it's very dramatic. It's almost like two exhibits, seeing it in the day and then again at night. I would highly recommend if people have the opportunity to come and see it in the evening hours, it really looks beautiful.

Ted Simons:
And that's it for now. Thank you for joining us. I'm Ted Simons. You have a great evening.

Announcer:
If you have comments about "Horizon," please contact us at the addresses listed on the screen. Your name may be used on a future edition of "Horizon." "Horizon" is the source for in-depth reporting and thoughtful discussion about local Arizona issues. Each weeknight, Ted Simons offers civil discourse with knowledgeable panelists who are there not to agitate, but, rather, to educate. "Horizon" works hard to provide you with news and information that is factual, nonjudgmental, varied and balanced. Finding reliable information has never been more difficult and more important. Your contribution now will help assure that thoughtful public affairs programs will always have a home on Eight. Thank you.
In this segment:
Matthew Whitaker:History professor, Arizona State University;Brooks Simpson:History professor, Arizona State University;Suzanne Taylor:Vice president of Public Policy, Arizona Chamber of Commerce;
SPOTLIGHT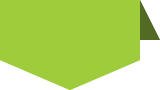 STAY in touch
with
azpbs.
org
!
Subscribe to Arizona PBS Newsletters: