Arizona journalists review the week's top news stories.
Transcript:

Ted Simons: Good evening and welcome to "Horizon." I'm Ted Simons. Joining me tonight are Mary Jo Pitzl of "The Arizona Republic." Luige Del Puerto of "The Arizona Capitol Times." And Steve Goldstein of KJZZ radio. A busy week at the Arizona state senate. Let's start with a group of controversial immigration bills. Mary Jo, talking five bills here. What exactly were they covering?

Mary Jo Pitzl: The ones set up to challenge the 14th amendment and deny birthright citizenship to kids who were born here to parents who are in the country illegally. That bill is controversial and been talked about since last session. That was -- that was two of the bills and then there were others. A catch-all bill that threw in everything. Requiring to provide proof of citizenship to rent a car. Another to require schools to check the citizenship status of students hospitals to check the citizenship status of people who come in.

Ted Simons: Surprised that these didn't make it?

Luige Del Puerto: Not at all. It was whether they had the support was iffy to begin with. If there was anything surprising, it was the level of rejection they received in the senate. Russell Pearce put them up on the board, nonetheless, knowing they did not have the support to pass. It wasn't surprising

Ted Simons: This has to be a -- a kick in the gut for Russell Pearce. This is his baby and they all went down.

Steve Goldstein: Using the terms, lack of political courage. I think his expectations he's in the right on this and if you go the other way, you don't get it. It comes back to which part of illegal don't you understand?

Mary Jo Pitzl: One thing to keep in mind, most of the immigration legislation that's come out of legislation with Pearce's authorship, usually doesn't happen the first time around. He keeps away -- keeping picking away at it. Took a couple of years for employer sanctions and S.B. 1070 to happen and these were just a little premature, not ready for prime time and divided Republican caucus emphasized that point.
Ted Simons: Who were the Republicans voting against this? Were these folks that -- do we call them moderates anymore? Seems like everyone wants to be an conservative.

Luige Del Puerto: The Republican caucus was pretty much split down the middle for most of this -- most of these bills. John McComish, rich Crandall. Steve Yarbrough. And I think at one point, even Scott Bundgaard voted against one bill. And senator Linda gray voted against most of the bills and even Sylvia Allen voted against the omnibus immigration bill.

Steve Goldstein: I think Arizona deciding which federal bills they were going to follow, started a mini caucus which included Steve Pearce, which I don't know if you can characterize them as moderates but going with the state's economy over illegal immigration.

Ted Simons: Is that what this was? Not the time for?

Mary Jo Pitzl: One of the senators said it was immigration fatigue. It's been immigration, immigration, every year while the state is going through the big budget crisis and they had enough. There was pushback from the business community. And it wasn't a surprise that Allen voted no on 1611 the omnibus, and voted against it in committee and never explained why she was voting no at the time.
Luige Del Puerto: She explained a few days later. She said 1070 is still in the courts, let's wait until whatever the resolution is her assumption is that the state would win that battle and then we would see the provisions under injunction and after that is correct do the other bills.
Mary Jo Pitzl: 1070 is in the court and employer sanctions still in the courts and a lot of the senators felt that the legislation was going to tee up another round of lawsuits and expensive litigation, let's let the things underway play out.

Ted Simons: Mary Jo mentioned the business community stepping up on this one and making their votes known. 60-some-odd CEOs.

Steve Goldstien: And the head of PetSmart who put themselves out front to say this is going to hurt the Arizona commerce. I think there was so much pushback that the business community was blindsided or didn't act and the times. interesting, right before the votes happened.

Ted Simons: But this is not officially dead or is it pretty much officially dead this session?

Luige Del Puerto: Most of the bills died and received -- what? -- 12 votes, one got 14 votes. It's tough to revive a bill when it loses by four votes at least and the presumption they may be able to get a reconsideration on these bill, but the prevailing sentiment they still would die if they voted on them again.
Mary JO Pitzl: Intriguingly, the governor through her spokesperson, said well, we're going to see immigration bills yet this session. We couldn't get detail. Pretty much saying these are not going to be carbon copies of what the senate just voted down but immigration legislation is still alive and well.

Ted Simons: We'll get to the governor regards AHCCCS cuts but the senate released a budget and it set off a whole bunch of alarms. Two-year spending plan on this one?

Mary Jo Pitzl: No.

Ted Simons: It's not?

Mary Jo Pitzl: No.

Ted Simons: Ok.

Mary Jo Pitzl: Well -- I'm sorry, it combines the last three months of this current fiscal year with next year. Yeah, so a year and a bit and through some creative accounting they're going to be able to get the deficit down to zero, so they believe they can start the fiscal year '12, if this thing pass, maybe two minutes after midnight. The budget will be in balance and revenues align with spending but they'll only get there by making cuts, because the will have the senate is we're done with borrowing. We're done with tricks and accounting maneuvers.

Ted Simons: And education gets hit hard.

Steve Goldstein: Even in governors brewers budget universities are going to get hit hard. I want to say $170 million.

Mary Jo Pitzl: About a 20% cut.

Steve Goldstien: And an additional $60 million with the senate plan, the cuts have to be made regardless. But you have to wonder based on what Shelton and crow said, if it isn't just a little bit of a payback.
Ted Simons: What do you make of it? So much of what the governor wants to do, the senate steamrolled over those things?

Luige Del Puerto: I think the senate is saying no to the governor's plan. They're putting out their proposal and saying, governor, we don't like your proposal and this is the baseline we're negotiating from. I think to a certain extent, it sets a marker for the senate. Saying we want this marker this low. We want the cuts this much and then we're going to meet at some point but they're hoping whatever the point is going to be near the budget.

Ted Simons: There's a lot of shifting to counties in this budget as well.
Mary Jo Pitzl: Counties are subdivisions of the state as lawmakers remind county officials and the big shift is about $55 million and involves jail costs and the proposal in the last year of an inmate sentence, they will be transferred back to the county which they were prosecuted or if the county doesn't want to take them in, they can pay the state for the incarceration for the last year. Andrew Biggs said this is reversing a process we had in place for 30 years but back in the day, the counties used to pay this. There is dispute if his recall is correct. We're checking that out. But said the states stepped in when the counties were broke. We're broke now, we need you to step in.

Steve Goldstein: I spoke with former senate president Bob Burns this week who said he didn't want to judge anyone but thought it odd that the senate would not really negotiate with the governor and the governor expressed surprise at that.

Ted Simons: The house, Luige, what's going on over there? The numbers copacetic there?

Luige Del Puerto: The big question has been is the house in approval, does the house approve the senate plan and we've heard the senators say in principle, we're in agreement but not quite there yet. I think the house and senate fiddle with the numbers but the big numbers, basically the amount of cuts is -- is what they want the state -- they want the cut to be as big as possible. So yeah, I think in the next few days, see the house and senate and to a certain extent, the governor starting to negotiating the final budget.

Mary Jo Pitzl: And apparently, negotiations have been going on. But back to Steve's point, usually there's not a budget announced or moved for a vote until the governor and house and senate have reached an agreement or gotten to the point they can't agree -- going back to the Napolitano years. But in this case, negotiations are still ongoing and the senate stepped out and I think a lot of the suggestion is that senator Pearce said I'm not going to move the immigration bills until we do the budget. They get the budget done and the next day the immigration bills. There was a lot of agreement in the senate on the budget and hit the internal 60-day deadline. They wanted to move.
Ted Simons: Is this something that the governor would sign? Something like this?

Mary Jo Pitzl: It's hard to say. She put down her marker about education. Especially K-12 and the senate budget, maybe a $300 million difference between -- between her position and the legislature. So it's mixed signals. Very tellingly, the senate budget does not include her latest Medicaid plan which came out the eve of the budget, the bills had already been written and so we've got to figure there's got to be room for negotiation there.

Luige Del Puerto: And one -- the most novel aspect of the senate budget, letting the fiscal year expire with a deficit and in previous years there's an attempt to adjust and balance the fiscal year crisis or deficit even if they're using accounting gimmicks or borrowing or what have you, the senate in this particular budget decided we don't have the money to pay for everything and we can cut as much as we want, there's three, four months left in the fiscal year. Let $370 million stand and resolve it in the next fiscal year.

Ted Simons: Steve, Mary Jo mentioned the governor is scaling back cuts to AHCCCS. Talk to us about this and what reaction it's getting, especially from the hospital groups.

Steve Goldstein: Not positive reaction. The governor's initial plan 280,000 people off AHCCCS. She got a note from Kathleen Sebelius --

Mary Jo Pitzl: A little note.

Steve Goldberg: Arizona can do whatever you want, and we'll talk about a lawsuit later on. And I want to go back to the senate plan, including the governor's original plan, 280,000 people off AHCCCS. Andy Biggs, the senate appropriations chair, talked about eliminating AHCCCS entirely. That's a different point. 120,000 plans would initially be affected by the plan. It's almost by attrition of the idea that once people are -- the membership -- and that would be frozen. In essence, going forward, there would not be childless adults in the plan.

Ted Simons: Limited stays for AHCCCS patients and cuts reimburse by 5 % -- along these lines.

Mary Jo Pitzl: And imposes co-pays on the part of AHCCCS patients which is a popular notion. The general public doesn't get it that some people can walk in and get healthcare without putting any money down. And that's been rejected in the past by the federal government so there's elements in the governor's plan that have already been rejected.

Ted Simons: And we talked about the hospital groups and they have an idea on a bed tax. Does this impact us? What happened to that negotiation?

Luige Del Puerto: I think the hospitals are still pushing for a bed tax. They want that to happen. Instead of a direct cut to AHCCCS. The interesting thing about the governor's plan, she's moved from letting go 280,000 to softening it a little bit and may be an indication she's willing to negotiate more -- may be willing to negotiate more.

Steve Goldstein: The idea every six months someone will forget to reenroll and then where are you?

Mary Jo Pitzl: It's concluded that's a hassle on the part of the administrators that it's not worth.

Ted Simons: All right. We have a change in the senate majority leader. Scott Bundgaard out, Andy Biggs in. Do we know who voted?.

Luige Del Puerto: It was a closed door vote. In the morning, they voted to replace him and did not elect a new senate majority, that afternoon, they selected Andy Biggs. It was done in secret ballot. We don't know, the vote was 9 - 12 basically 12 people saying replace and nine against. We don't know who the lawmakers are because it's a secret ballot. Comfortable doing it that way and so -- yeah, so Andy Biggs is now the majority leader and during the discussion and in budget, he presided over the caucus. Steve Pearce, the majority whip wasn't there, and he was the one presiding.

Ted Simons: What does it mean, what hangs down there?

Mary Jo Pitzl: We'll have to get a new appropriations chairman. But the budget may be pretty far down the road. It will be interesting to see who president Pearce puts in as appropriations chairman. Andy Biggs is a solid conservative. Very much adheres to constitutional principles, far more than other members of his caucus. He voted against the bill that says we can pick and choose which federal laws we'll follow.

Ted Simons: Is he the kind of majority leader that people want to rally around. Seems like he goes his own way.

Steve Goldstein: He definitely goes his own way. It's the case that just because you have a stronger majority leader doesn't necessarily mean you're going to get the votes you want to get.
Luige Del Puerto: Lawmakers Russell Pearce and Andy Biggs when not in leadership, they were free to push their agenda and vote against bills and speak very publicly against bills that the majority of their caucus support. So it's interesting what kind of changes we would see as he tries to accommodate basically two roles, pushing for his agenda and beliefs and interests, at the same time, he's trying to get members, or legislation of his members also advanced and the legislation he might dislike.

Mary Jo Pitzl: Perhaps I'm wrong, but I think the more derisive issues have sort of come and gone already and it was a unanimous vote of the Republican caucus for the caucus. Since the message on the immigration bills, we want to focus on jobs and the budget and if they move forward on that path, I think there's not going to be a lot of problems.

Ted Simons: What happened to the ethics complaint? Something must have gone on there.

Mary Jo Pitzl: Senator Ron Gould, the chairman of the ethics committee, says he's going to drop the complaint for now and wants to wait and see -- wants to let the criminal investigation, the police investigation into the Bundgaard fracas wrap up without this interfering.

Ted Simons: And Bundgaard still saying it was self-defense.

Steve Goldstein: And senator Pearce too. It's been a good day for the P.R. flaks.

Ted simons: Before we wrap this up. Target -- funding targets for sheriffs was an interesting piece of legislation. Carving out. Talk to us about this.

Mary Jo Pitzl: Among the many little hidden gems in the budget, is one that is taking out Pima county from receiving gang enforcement money and that's pretty clearly -- very clearly aimed at the Pima county sheriff. Dupnik has issues with 1070 and Pearce says if you won't follow the law, we're not going to give you money to enforce it. Another provision within the same budget bill one is a exempts the Maricopa County sheriff from procurement rules and gives sheriff Joe out of the hot water with the supervisors.

Ted Simons: This means Pima county doesn't get illegal immigration gang enforcement money but sheriff Joe gets a big --

(laughter)
Ted Simons: We have a minute left. As far as the budget is concerned, are we looking at the senate throwing out numbers and this is the baseline, take it from there. Is this something they're going to be rock solid on?

Mary Jo Pitzl: I think they're rock solid.

Ted Simons: What do you think?

Luige Del Puerto: I think every Republican in the senate voting for and has the weight of a united front. It may be a bargaining chip but a fine chip -- something you can take to the bank and say this is our budget and pretty solid with the votes in advancing the budget.

Ted Simons Got to stop it right there. Great conversation. Appreciate it.



In this segment:
Mary Jo Pitzl:The Arizona Republic;Luige Del Puerto:The Arizona Capitol Times;Steve Goldstein:KJZZ Radio;
SPOTLIGHT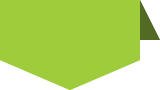 STAY in touch
with
azpbs.
org
!
Subscribe to Arizona PBS Newsletters: