World-renown physicist Lawrence Krauss, an ASU professor and Director of the ASU Origins Project, discusses the significance of the Higgs boson particle and the science of climate change.
Transcript:
Ted Simons: GOOD EVENING AND WELCOME TO "ARIZONA HORIZON." I'M TED SIMONS. ASU PHYSICIST LAWRENCE KRAUSS VISITS THE "ARIZONA HORIZON" EACH MONTH SET TO GIVE US AN UPDATE ON SCIENCE NEWS. TONIGHT, IN A HALF-HOUR SPECIAL, DR. KRAUSS WILL TALK ABOUT THE CLIMATE CHANGE DEBATE, SUCH AS IT IS, AND THE HIGGS-BOSON PARTICLE, SUCH AS IT MAY BE. HERE IS DR. KRAUSS. GOOD TO SEE YOU.
Lawrence Krauss: GREAT TO BE BACK. A LOT TO TALK ABOUT HERE. A LOT OF SCIENCE.
Ted Simons: HIGGS BOSON, AM I SAYING IT RIGHT? BOSON -- WE WILL CALL IT THE HIGGS. THAT IS A GOOD IDEA. WHAT IS A HIGGS AND WHAT IS A BOSON. ?
Lawrence Krauss: GOSH, HERE WE GO FOR THE HALF HOUR. QUICKLY, PLEASE. YOU KNOW, THIS BIG DISCOVERY IN JULY, THIS PARTICLE THAT APPEARS TO BE RELATED TO THIS REMARKABLE FIELD THAT WE THINK EXISTS AROUND THE WHOLE UNIVERSE, WHICH CAUSES PARTICLES TO HAVE MASS. THERE IS THIS BACKGROUND FIELD THROUGHOUT SPACE WE POSTULATED AND AS PARTICLES GO THROUGH IT LIKE SWIMMERS IN MOLASSES, THEY GET SLOWED DOWN, SOME PARTICLES INTERACT MORE STRONGLY AND HEAVIER, AND SOME LESS STRONGLY AND LIGHTER. SOME PARTICLES LIKE LIGHT DOES NOT INTERACT AT ALL. AT A BASIC LEVEL, ALL OF THE MASS IN THIS ROOM IS KIND OF AN ACCIDENT OF OUR EXISTENCE. IT SOUNDED SO REMARKABLE, MANY PEOPLE, INCLUDING MYSELF, THOUGHT IT WAS A LITTLE TOO SLIMY TO BE TRUE. BUT THE THING ABOUT PHYSICS, YOU CAN CREATE THAT FIELD THAT YOU CAN'T SEE BUT IF YOU SLAP IT HARD ENOUGH, PHYSICS, Quantum Mechanics, TELLS US IF YOU SLAP IT HARD ENOUGH AT A SINGLE POINT YOU WILL PRODUCE PARTICLES. THAT IS WHAT THE LARGE HADRON COLLIDER IN GENEVA IS DOING, SLAPPING EMPTY SPACE HARD ENOUGH TO PRODUCE PARTICLES IF THE HIGGS FIELD EXISTS AND THOSE PARTICLES HAVE BEEN DISCOVERED, PARTICLES THAT WE THINK MAY BE THE HIGGS HAVE BEEN DISCOVERED. THERE IS ENOUGH DATA, AND A NEW REPORT, ORIGINAL DISCOVERY CAME OUT IN JULY. AND IN KYOTO A FEW WEEKS AGO, THEY ANNOUNCED FIVE TIMES MORE DATA. THERE IS MUCH MORE DEFINITIVE EVIDENCE THAT THE PARTICLE IS REALLY THERE. THEY HAVE NOT BEEN ABLE TO TAKE THE FINGERPRINT OF IT TO PROVE IT IS THE HIGGS PARTICLE.
Ted Simons: WHY CAN'T THEY DO THAT --
Lawrence Krauss: THEY'RE LOOKING, I THINK IN JULY, THEY HAD 80 EVENTS, BUT THERE ARE MORE THAN A MILLION COLLISIONS OCCURRING EACH SECOND AT THE LARGE HADRON COLLIDER, EACH WHICH PRODUCES UP TO A FEW THOUSAND PARTICLES. A MILLION TIMES A SECOND, MORE DAY IT EACH SECOND THAN EXISTS IN ALL OF THE LIBRARIES OF THE ENTIRE WORLD. TO SIFT THROUGH THAT AND TRY TO FIND THE FEW EVENTS THAT YOU ARE LOOKING FOR, IS REMARKABLE. IT IS MUCH HARDER THAN FINDING A NEEDLE IN A HAYSTACK.
Ted Simons: ANY SCIENTIFIC REASON WHY IT WOULD BE SO DIFFICULT TO FIND? LIKE YOUR LAWN, WEEDS GROW EASY BUT IT IS HARD TO GROW A LAWN.
Lawrence Krauss: IF IT HADN'T BEEN HARD, WE WOULD HAVE DISCOVERED IT ALREADY. THE HIGGS PARTICLE IS VERY HEAVY. IF IT HAD BEEN LIGHTER, WE WOULD HAVE SEEN IT. A LOT OF ENERGY IN A SMALL REGION. WE HAVE NOT HAD THAT MUCH ENERGY. 25 YEARS AGO WE PROPOSED BUILDING AN ACCELERATOR IN TEXAS WHICH COULD HAVE DISCOVERED THE HIGGS. BETTER TUNED TO DISCOVER THE HIGGS BECAUSE IT WAS BEING MADE FROM SCRATCH. CONGRESS IN THEIR INFINITE WISDOM DECIDED TO CANCEL IT AFTER SPENDING TWO TO $3 BILLION. THE TUNNEL ALREADY EXISTED IN GENEVA. 26 KILOMETER WIDE TUNNEL THAT GOES UNDERNEATH BETWEEN FRANCE AND SWITZERLAND, AND THEY COULDN'T MAKE A BIGGER TUNNEL AND THAT CONSTRAINED WHAT THEY COULD DO. WE WERE WORRIED THAT IT MIGHT NOT HAVE ENOUGH ENERGY TO DETECT THE HIGGS. REMARKABLY IT SEEMS TO HAVE. IT IS A VERY DIFFICULT THING TO DO. TAKE PROTONS AND ACCELERATE THEM AT 99.99% THE SPEED OF LIGHT. IT IS -- IT IS AS I HAVE OFTEN SAID, AS FAR AS TECHNOLOGY IS CONCERNED, IT IS LIKE THE GOTHIC CATHEDRALS OF THE 21st CENTURY. IT TAKES THOUSANDS OF PEOPLE DECADES OF TRYING TO BUILD THIS, COMING FROM DOZENS OF COUNTRIES, SPEAKING TENS OF LANGUAGES AND IT ALL WORKS. IT IS KIND OF AMAZING.
Ted Simons: MORE DATA COMING IN, IT LOOKS LIKE BUT WE'RE NOT STILL SURE. YEAH, BUT IT IS SCARY.
Ted Simons: WHY IS IT SCARY?
Lawrence Krauss: IT IS FOR US PHYSICISTS BUS IT IS LOOKING A LITTLE TOO GOOD. IT IS LOOKING JUST LIKE THE SIMPLEST MODEL WE COULD HAVE PRESENTED FOR WHAT THE HIGGS COULD HAVE BE. MOST OF US THOUGHT ACCOMPANYING THE HIGGS IS A LOT OF OTHER STUFF THAT WOULD EXPLAIN OTHER THINGS WE DO NOT UNDER STAND ABOUT NATURE. WHY THE WEAK INTERACTION IS STRONGER THAN GRAVITY. OVER THE LAST 30 YEARS OF THINKING ABOUT IT WITHOUT DATA, BECAUSE WE HAVE BEEN WAITING. WE HAVE BEEN KIND OF LOCKED IN SENSORY DEPRIVATION TANKS, HALLUCINATING, ALL OF THESE SUPER THEORIES, ALL OF THESE IDEAS HAVE COME UP AND WE HAD HOPED THAT TO UNDERSTAND NOT JUST THAT THE HIGGS EXISTS, BUT WHY IT EXISTS WHERE IT DOES, THAT THERE WOULD BE OTHER STUFF THAT WOULD TELL US WHICH DIRECTION WE SHOULD BE WORKING AT IT TRY TO UNDERSTAND EVERYTHING FROM THE UNIFYING, UNIFICATION OF THE THREE KNOWN FORCES TO MAYBE QUANTUM GRAVITY. WE HAVE BEEN WAITING FOR THIS DIRECTION TO TELL US WHERE TO GO. AND NOW IF WE JUST -- IT IS THE NIGHTMARE SCENARIO, AS WE CALL IT. IF IT IS JUST THE HIGGS AND NOTHING ELSE, SURE IT WILL TELL US THIS IDEA ABOUT THE ORIGIN OF MASSES. BUT IT WILL NOT ANSWER THE FUNDAMENTAL QUESTIONS THAT HAVE BEEN BUGGING US FOR 25 YEARS. AND IF WE DON'T KNOW WHICH DIRECTION TO GO, IT IS GOING TO BE HARD TO DETERMINE HOW THE NEXT MACHINE SHOULD BE BUILT.
Ted Simons: BASICALLY, IF THIS BECOMES A SIMPLE ANSWER TO SOME KIND OF STANDARD MODEL OF --
Lawrence Krauss: STANDARD MODEL OF PARTICLE --
Ted Simons: IF IT DOES THAT, WHAT HAPPENS TO STRING THEORY? IT WAITS OUT THERE WAITING FOR MORE EVIDENCE?
Lawrence Krauss: OR ANY EVIDENCE. NOT SOME MORE EVIDENCE, BUT ANY EVIDENCE. FUNNY THING IS, WE ALWAYS HOPE WE'RE WRONG, MORE THAN WE HOPE WE'RE RIGHT. THE STANDARD MODEL EXPLAINS EVERY BIT OF DATA THAT HAS EVER BEEN PRESENTED IN SOME SENSE FOR THE MOST PART IN PARTICLE PHYSICS. EXCEPT MAYBE FOR THE MASSES OF WEIRD PARTICLES CALLED NEUTRINOS AND WE CAN GET THERE IF YOU WANT. BASICALLY THE MOST SUCCESSFUL MODEL WE HAVE EVER BUILT. FUNDAMENTAL QUESTIONS AT THE BASIS OF IT? WHY DOES IT HAVE THE FORM WE HAVE? HOW ARE THEY RELATED TO GRAVITY? THESE ARE THE FUNDAMENTAL QUESTIONS IF WE REALLY WANT TO UNDERSTAND NOT JUST THE FUNDAMENTAL STRUCTURE OF MATTER BUT THE ORIGIN OF THE UNIVERSE AND WE NEED GUIDANCE FROM EXPERIMENT. IF WE JUST CONFIRM THE STANDARD MODEL AND DON'T TELL US WHAT IS BEYOND THE STANDARD MODEL. THERE MUST BE SOMETHING BEYOND IT. THE STANDARD MODEL IS SORT OF UGLY ON ITS OWN. WE REALLY WANT TO KNOW WHY IT HAS THIS FORM IT HAS. AND IN PARTICULAR, THERE IS HUGE DIFFERENCE BETWEEN THE STRENGTH OF THE KNOWN FORCES IN NATURE, AS WE MEASURE THEM AND WE WANT TO UNDERSTAND THAT DIFFERENCE. A LOT OF IDEAS, ASSOCIATED WITH THE HIGGS, SHOULD BE NEW SYMMETRIES OF NATURE, WHICH MEANS A HOST OF NEW PARTICLES, BEST EXAMPLE IS SOMETHING CALLED SUPER-SYMMETRY. FOR EVERY PARTICLE WE MEASURE IN NATURE THERE SHOULD BE ANOTHER PARTICLE WE HAVEN'T YET SEEN, BOSONS -- AND IT IS A BEAUTIFUL MATHEMATICAL FRAMEWORK, BUT THERE IS NO EVIDENCE FOR IT YET.
Ted Simons: AND THIS DOESN'T HELP MATTERS ANY.
Lawrence Krauss: WE THOUGHT RIGHT AROUND THE CORNER, AND WE ALWAYS SAY THAT. THERE WAS REALLY GOOD REASONS -- BECAUSE, IN FACT, IF THESE NEW PARTICLES EXISTED, THEY COULD BE THE DARK MATTER THAT IS DOMINATING MASSIVE GALAXIES WHICH YOU ALSO TALKED ABOUT. THE BEST CANDIDATE FOR THE DARK MATTER THAT DOMINATES EVERYTHING IN THE UNIVERSE. IT WOULD HAVE ALL HUNG TOGETHER. WE HAVE NOT YET SEEN SUPERSYMMETRY. IT IS BEGINNING TO EMBARRASSING IF IT SEES THE -- MANY OF US HOPED BY NOW THERE WOULD BE EVIDENCE OF SOMETHING NEW BEYOND THE HIGGS. HIGGS IS SOMETHING WE HAVE BEEN WAITING FOR FOR 50 YEARS. I DON'T WANT TO PLAY IT DOWN BUT WE REALLY WANTED TO SEE SOMETHING ELSE TO TELL US WHAT DIRECTION WE GO IN. BECAUSE UNLESS WE'RE POINTED BY EXPERIMENT, WE GO OFF IN ALL DIRECTIONS AT ONCE AND IT BECOMES ALMOST METAPHYSICS.
Ted Simons: IT WILL BECOME CHAOS OUT THERE, I COULD START MY OWN THEORY.
Lawrence Krauss: YOU COULD, YEAH, EXACTLY. AND AT SOME LEVEL, ANYTHING GOES. AND IT IS -- WE WILL HAVE TO BE MUCH MORE CLEVER TO THINK OF OBSERVATIONAL WAVES TO PROBE FUNDAMENTAL PHYSICS. I HAVE NO DOUBT WE WILL DO THAT. BUT IN A WAY, EASY ROUTE, LOW-HANGING FRUIT WOULD HAVE BEEN NICE --
Ted Simons: AND YOU MENTIONED HOW SOME SCIENTISTS OFTEN LIKE BEING WRONG BECAUSE IT OPENS UP OTHER AVENUES. TALK ABOUT UNCERTAINTY AND YOU HAVE TALKED ABOUT THIS BEFORE, UNCERTAINTY IN SCIENCE, POWER OF SCIENCE IS UNCERTAINTY. AND SCIENTISTS ARE HAPPY WHEN THEY GET IT WRONG. THAT IS YOU SAYING THAT STUFF.
Lawrence Krauss: I HAVE TO STAND BY IT. SOME PEOPLE THINK -- WE TALK ABOUT CLIMATE CHANGE ACTUALLY IN A BIT. SOME PEOPLE SAY, WELL, YOU KNOW, UNCERTAINTY IS A BAD THING. IN SCIENCE IT IS ACTUALLY A GOOD THING. IN SCIENCE, UNLIKE ANY OTHER AREA OF HUMAN ACTIVITY, WE CAN QUANTIFY OUR UNCERTAINTY. WE CAN SAY WE PREDICT THIS OUT OF 95% CONFIDENCE LEVEL OR 99% CONFIDENCE LEVEL, THAT MEANS 99 OUT OF 100 TIMES WE'RE LIKELY TO BE RIGHT. THAT'S IMPORTANT. IF WE KNOW -- ONCE WE QUANTIFY OUR UNCERTAINTIES, IT TELLS US IN A REAL WAY HOW WELL WE UNDERSTAND NATURE. AND, IN FACT, EVERYTHING IS UNCERTAIN, BECAUSE IF YOU MEASURE THE LENGTH OF THIS TABLE WITH A RULER, YOU WILL GET -- IT WILL BE, YOU KNOW, YOU WILL GET IT PRETTY CLOSE, BUT EACH TIME YOU DO IT, BECAUSE YOUR EYE MIGHT MOVE A LITTLE BIT, YOU WILL GET A LITTLE BIT OF CHANGE IN THE MEASUREMENT. WE CAN NEVER, IN FACT, THE DIFFERENCE BETWEEN NUMBERS IN PHYSICS AND NUMBERS IN MATHEMATICS, NUMBERS THAT COME FROM MEASUREMENT ALSO HAVE A MEASUREMENT ERROR. WE NEED TO KNOW THAT ACCURATELY, WHAT THE ERROR IN THE MEASUREMENT IS AND IN OUR PREDICTIONS ARE TO SEE IF OUR THEORIES ARE RIGHT. THE VERY FACT THAT WE CAN QUANTIFY OUR UNCERTAINTY MAKES IT MUCH MORE POWERFUL THAN IF WE MADE A STATEMENT AND DIDN'T KNOW WHAT LEVEL WE WERE RIGHT OR WRONG WHICH OFTEN HAPPENS IN POLITICS OR OTHER AREAS OF HUMAN ACTIVITY. THE REAL POWER OF SCIENCE BEING ABLE TO QUANTIFY THAT UNCERTAINTY. IT MEANS WE KNOW WHAT WE ARE TALKING ABOUT. WE KNOW WHEN WE DON'T KNOW WHAT WE ARE TALKING ABOUT, WHICH IS PROBABLY MORE IMPORTANT. GETTING IT WRONG IS EQUALLY AS INTERESTING, OF COURSE. IN SCIENCE, NATURE CONTINUES TO SURPRISE US. IT IS MORE EXCITING WHEN WE GET IT WRONG BECAUSE IT MEANS THERE IS MORE WORK TO DO. WE ONLY KNOW IF WE GET IT WRONG OR IF WE GET IT RIGHT IF WE CAN QUANTIFY THE UNCERTAINTY IN OUR MEASUREMENTS AND PREDICTIONS. OTHERWISE, IT IS JUST GUESSING. I WILL GIVE YOU AN EXAMPLE. MANY TIMES PEOPLE CLAIM, FOR EXAMPLE, IN MEDICINE, ON THE BASIS OF ONE OR TWO CASES, THAT SOMETHING IS TRUE. BUT ON THE BASIS OF ONE OR TWO CASES YOU DON'T KNOW YOUR UNCERTAINTY. IF YOU MAKE A FALSE CLAIM THAT LEADS PEOPLE TO GIVE UP TAKING VACCINATIONS, FOR EXAMPLE, YOU ARE DOING REAL HARM. AND SO, WHENEVER PEOPLE LISTEN TO SCIENTISTS TALK AND LISTEN TO CLAIMS, THEY SHOULD ASK, HOW CONFIDENT ARE YOU OF YOUR CLAIM? AND JUST SAYING VERY CONFIDENT IS NOT GOOD ENOUGH. SCIENTISTS CAN QUANTIFY THAT CONFIDENCE. FOR EXAMPLE, THE HIGGS BOSON WAS NOT CLAIMED TO BE OBSERVED UNTIL THERE WAS SOMETHING CALLED THE PHI SIGMA UNCERTAINTY, CONFIDENCE OF 99.99999% ACCURACY THAT WE WERE NOT MAKING A MISTAKE, THAT THE GOLDEN RULE IN PARTICLE PHYSICS IN -- YOU DON'T CLAIM A DISCOVERY UNTIL YOU SEE IT AT PHI SIGMA. QUANTIFYING THAT UNCERTAINTY IS A KEY PART OF SCIENCE.
Ted Simons: GLOBAL WARMING, A LOT OF PEOPLE STILL SEEING A DEBATE REGARDING GLOBAL WARMING -- 125 PLUS SCIENTISTS QUOTE UNQUOTE WHO SAID THAT GLOBAL WARMING DOES NOT EXIST -- FOR THE PAST 17, 16 YEARS THE EARTH HAS NOT WARMED.
Lawrence Krauss: IT IS COMPLETE NONSENSE. FIRST OF ALL, THE SCIENTISTS WERE NOT CLIMATE SCIENTISTS. IN FACT, MANY OF THEM WERE NOT SCIENTISTS. THEY HAD SCIENCE DEGREES. THE IMPORTANT THING IT REALIZE, PH.D. IS JUST A PH.D. YOU CAN GET A PH.D. THIS WILL SAY THE EARTH IS FLAT. I CAN GET 50 PH.D. SCIENTISTS AROUND THE WORLD TO SAY THE EARTH IS FLAT. WOULD THAT BE A CONTROVERSY? PEOPLE SHOULD BE SKEPTICAL. WHO ARE THESE PEOPLE, WHAT IS THEIR EXPERTISE? FIRST OF ALL, GLOBAL CLIMATE CHANGE IS HAPPENING. IT IS NOT SOME WEIRD PREDICTION OF THE FUTURE. IT HAS ALREADY STARTED TO HAPPEN. AND THE EVIDENCE THAT IT -- THAT HUMANS HAVE BEEN CONTRIBUTING AT A SIGNIFICANT FRACTION OF THAT IS UNAMBIGUOUS. IT IS GETTING EVEN SCARIER. WE JUST ENTERED OCTOBER -- MONTH BEFORE LAST, 332nd CONSECUTIVE WARMEST MONTH FOR GLOBAL TEMPERATURES IN HISTORY. IF YOU ARE 27 YEARS OLD, YOU HAVE NEVER LIVED IN A MONTH WHICH IS COLDER THAN AVERAGE. OKAY. AND THAT -- I MEAN THAT ALONE IS TELLING YOU THAT THE EARTH IS WARMING UP. IN FACT, WE CAN MEASURE IT IN OTHER WAYS, ANOTHER INDEPENDENT STUDY THAT JUST CAME OUT IS TELLING US SOMETHING VERY SCARY, THAT THE ICE SHEETS UNAMBIGUOUSLY IN GREENLAND AND ANTARCTICA ARE MELTING AT A RATE THAT ACCOUNTS IN FACT, AS YOU WOULD ACCOUNT FROM GLOBAL WARMING FOR RISE IN SEA LEVELS. RISE IN SEA LEVELS IS NOT FICTION. IT IS HAPPENING. HALF AN INCH IN THE LAST 15, 20 YEARS OR SO. THAT MAY NOT SEEM LIKE A LOT BUT IT COULD BE THE PRECURSOR OF MUCH WORSE. THE PREDICTIONS OF CLIMATE MODELS THIS SAY HUMAN INDUSTRIAL ACTIVITY -- IT IS PHYSICS. IT IS NOT LIBERAL OR CONSERVATIVE, IT'S PHYSICS. YOU PUT MORE CARBON DIOXIDE IN THE ATMOSPHERE YOU ARE GOING TO ATTRACT MORE HEAT-- THE PREDICTION SUGGESTS THAT IN FACT, THEY'RE VERY CONSERVATIVE, BUT SUGGEST THAT THE ICE SHEET IN GREENLAND MAY BE MELTING, AND FOR A WHILE THEY SAID WELL ANTARCTICA MIGHT BE MELTING TOO, BUT THERE WAS NOT UNAMBIGUOUS DATA. EVEN ANTARCTICA WHERE WE PREDICT THE MELTING SHOULD BE LOWER IS ACTUALLY MELTING. THAT IS ANOTHER THING ABOUT GLOBAL CLIMATE CHANGE, IT DOESN'T MEAN IT IS HAPPENING THE SAME EVERYWHERE. IN NORTHERN EUROPE, WE PREDICT IT WILL GET COLDER. SO, CLIMATE SCIENTISTS HAVE COMPLEX MODELS THAT HAVE CHANGED A LOT IN THE LAST 20 YEARS, AND THEIR PREDICTIONS ARE BEING VINDICATED. THIS MELTING IN GREENLAND IS VERY -- IS OF GREAT CONCERN. IT IS NONLINEAR. BECAUSE ONCE IT STARTS TO MELT, IF THE MELTING WATER GOES DOWN BELOW THE ICE SHEETS, THAT COULD TAKE THE WHOLE ICE SHEET OUT TO THE OCEAN. THIS COULD BE NONLINEAR. WE HAVE SEEN THROUGHOUT HISTORY, IF YOU MEASURE OCEAN LEVELS OVER THE LAST 500,000 YEARS AT THE SAME TIME OF CARBON DIOXIDE LEVELS, OCEANS HAVE CHANGED IN DEPTH OR HEIGHT, PLUS OR MINUS 80 METERS, 80 METERS. AND THAT'S --
Ted Simons: FOR THOSE WHO SAY THIS HAS HAPPENED IN THE PAST. THIS IS A CYCLICAL CHANGE -- AGAIN, THESE SCIENTISTS AND WHOEVER THEY ARE, THEY SAY THAT THEY HAVE DATA THAT IN THE LAST 16 YEARS, THEY'RE SAYING THAT THERE IS -- OF COURSE, CRITICS SAY THEY'RE CHERRY-PICKING -- IT IS LIKE BASICALLY SAYING THE EARTH IS 25, WHATEVER MILES LONG OR 17 FEET LONG. WHATEVER YOU WANT TO CHOOSE.
Lawrence Krauss: EXACTLY. IF YOU -- IF YOU -- WE WERE TALKING ABOUT THE AGE OF THE EARTH. IF YOU SAY THE EARTH IS 6,000 YEARS OLD, AS SOME PEOPLE DO, INCLUDING SOME PEOPLE IN OUR STATE LEGISLATURE, AND SENATOR MARCO RUBIO RECENTLY, WHAT IS RIDICULOUS ABOUT THAT, WHAT -- WE WILL COME BACK TO CLIMATE CHANGE, BUT WE MADE THE SEGUE. YOU MIGHT SAY, WELL, WHY CAN'T WE TEACH KIDS -- SOME PEOPLE LIKE TO BELIEVE BECAUSE THE BIBLE SAYS THAT THE EARTH IS 6,000 YEARS OLD. THE POINT IS, THE EARTH IS NOT 6,000 YEARS OLD. IF YOU THINK THE BIBLE INSISTS THE EARTH SAYING THAT YOU MAY WANT IT RE-EXAMINE THE BIBLE. IT IS SUCH A HUMONGOUS ERROR. THE EARTH WE KNOW IS 4.5 BILLION YEARS OLD. LIKE TELLING KIDS IN GEOGRAPHY, YOU CAN DECIDE THAT THE DISTANCE FROM NEW YORK TO LOS ANGELES IS 2,500 MILES OR 17 FEET. YOU DECIDE. 17 FEET IS SO LUDICROUS, 6,000 YEARS OLD IS EMBARRASSING. WE KNOW HUMAN CIVILIZATIONS THAT HAVE BEEN AROUND FOR MORE THAN 6,000 YEARS OLD. WITH CLIMATE CHANGE, INVENTED CONTROVERSY ABOUT THE AGE OF THE EARTH, WHICH -- FOR WHICH THERE IS NO CONTROVERSY AND THIS GLOBAL WARMING HAS BEEN AN INVENTED CONTROVERSY. A LOT OF MONEY HAS BEEN SPENT CONVINCING PEOPLE THERE IS CONTROVERSY. THESE 125 SCIENTISTS -- YOU KNOW, WE HAD A SIMILAR -- BECAUSE YOU CAN GET -- YOU CAN GET PEOPLE WHO DON'T BELIEVE IN EVOLUTION TO -- CAMPAIGNS WITH A FEW QUOTE, UNQUOTE SCIENTISTS. CAMPAIGN, T-SHIRT, 500 SCIENTISTS NAMED STEVE. 125 SCIENTISTS IS NOTHING. THERE ARE 2,000 SCIENTISTS WORKING ON THE INTERNATIONAL PANEL ON CLIMATE CHANGE, PEOPLE WHO DO THIS FOR A LIVING, AND THEY ARE NOT PAID TO PROVE THAT -- THEY'RE PAID TO TRY TO FIGURE OUT HOW IT WORKS.
Ted Simons: COUPLE OF ASTRONAUTS, THEY SAY GLOBAL WARMING DOES NOT EXIST.
Lawrence Krauss: NASA ASTRONAUTS ARE NOT CLIMATE SCIENTISTS. IT ISN'T HE SAID, SHE SAID. THE DATA IS UNAMBIGUOUS. 332 CONSECUTIVE WARMING MONTHS. ICE SHEETS MELTING FASTER THAN THEY HAVE EVER MELTED BEFORE, AND, IN FACT, AS I SAY, HALF AN INCH, AND IT IS ACCELERATING AND THIS HAPPENING OVER DECADES. THERE ARE CERTAINLY, IF YOU LOOK AT HISTORY, GLOBAL VARIATIONS IN CLIMATE OVER CENTURIES AND MILLENIA. BUT THIS IS HAPPENING OVER DECADES ON A TIME SCALE THAT IS EXACTLY THE SAME AS THE EXPONENTIAL GROWTH IN OUR PRODUCTION OF CARBON DIOXIDE. ANOTHER RESULT THAT JUST CAME OUT, WHICH I FIND THE MOST SOBERING, THAT IN SPITE OF ALL OF THE TALK OF THE POTENTIAL DANGERS OF CLIMATE CHANGE AND HURRICANE SANDY AND FLOODING IN LOW-LYING AREAS, 2011 WAS THE RECORD YEAR FOR PRODUCTION OF CARBON DIOXIDE IN THE ATMOSPHERE. IT LIKES LIKE 2012 WILL EVEN BE HIGHER. IF YOU LOOK AT THE MODELS. LET'S TALK ABOUT UNCERTAINTY. THE CLIMATE MODELS SAY WE REALLY NEED TO KEEP THE TEMPERATURE RISE IN THE EARTH TO LESS THAN 3.6 DEGREES UNLESS WE WANTS UNBELIEVABLE OCEAN LEVEL RISING AND STORMS AND -- SO THAT SHOULD BE A TARGET. THAT WAS A TARGET THAT WE TRIED TO MAKE. WELL, BECAUSE WE KEEP ADDING CARBON DIOXIDE TO THE ATMOSPHERE AND IT TAKES HUNDREDS OF YEARS FOR THAT TO GO AWAY, IT IS CUMULATIVE. HAD WE STARTED TO CUT OUR CARBON DIOXIDE PRODUCTION, DUE TO FOSSIL FUEL BURNING, HAD WE STARTED TO CUT IT IN 2011, WE WOULD HAVE HAD TO CUT 3% PER YEAR TO GET TO THE GOAL OF THE EARTH ONLY WARMING BY 3.6 DEGREES. IF WE WAIT UNTIL 2015, WE HAVE TO CUT IT BY 5%. IF WE WAIT UNTIL 2020, WE HAVE TO CUT IT BY 10%. THAT IS NOT GOING TO HAPPEN. SPEAKING OF FISCAL CLIFF, WE ARE ON THE EDGE OF A CLIMATE CLIFF. IT IS ALMOST UNAVOIDABLE THAT THE EARTH WILL HEAT UP AT A LEVEL THAT HAS NOT HAPPENED IN THE LAST 500,000 YEARS.
Ted Simons: AND MAN, CAN, CANNOT ADAPT OR FIND A WAY TO FIX THIS PROBLEM OR --
Lawrence Krauss: I MEAN, IT LOOKS LIKE WE MAY HAVE TO ADAPT. BUT ADAPTING MEANS LIVING A VERY DIFFERENT LIFE. ADAPTING FOR US MEANS DEALING WITH POTENTIALLY MUCH STRONGER HURRICANES, AND EXTREMELY RARE EVENTS HAPPENING MORE OFTEN. BUILDING SEA WALLS AROUND NEW YORK OR GIVING UP NEW ORLEANS. IT IS EVEN WORSE. AGAIN, THE CLIMATE MODEL SUGGESTS THAT IN SOME SENSE THE WORSE EFFECTS WILL BE NEAR THE EQUATOR. NEAR THE EQUATOR ARE WHERE MOST OF THE WORLD'S POPULATION, ESPECIALLY POOR POPULATION EXISTS. HUGE AMOUNTS OF LAND MASS REMOVED, DEVASTATION -- WHEN YOU HAVE TWO BILLION PEOPLE YOU ARE DISPLACING, IF YOU DON'T EXPECT SOCIOPOLITICAL CONSEQUENCES OF THAT, THERE ARE PROBLEMS. WHAT I WANTED TO SAY, WE CAN SAY THIS WITH A -- WITH A 70% LIKELIHOOD, OKAY, THAT WE NEED TO CUT BY THESE LEVEL BY 2020 TO HAVE A 70% -- UNCERTAINTY -- THAT IS THE UNCERTAINTY. THAT THE CLIMATE WILL ONLY RAISE BY 3.6 DEGREES. YOU MIGHT SAY OH, 70%. WHEN YOU THINK OF THE POSSIBLE PROBLEMS, THE FACT THAT THE OCEANS HAVE INCREASED NOT BY PLUS OR MINUS INCHES BUT BY 80 METERS WITH EVEN LESS VARIATION -- YOU HAVE TO SAY CAN WE AFFORD TO IGNORE THIS? WE MAY HAVE TO FIGURE OUT WAYS -- IN FACT, WE ARE GOING TO HAVE A BIG SYMPOSIUM WITH A PUBLIC EVENTS ON CLIMATE CHANGE IN FEBRUARY AT ASU AS PART OF THE ORIGINS PROJECTS THAT I DIRECTS. FEBRUARY 2nd, SATURDAY NIGHT, COME, WE WILL HAVE SOME OF THE WORLD'S EXPERTS. WE WILL TALK ABOUT IF IT IS TOO LATE, MAYBE, HOW TO DEVELOP TECHNOLOGIES TO TRY TO REMOVE CARBON DIOXIDE AND IF IT IS NOT POSSIBLE, WE WILL HAVE TO ADAPT.
Ted Simons: WE NEED TO ADAPT HERE BECAUSE WE ARE RUNNING OUT OF TIME. I HEARD A REPORT THAT CURIOSITY ON MARS HAD FOUND PERHAPS SOMETHING EXCITING AND YOU POO-POOED IT --
Lawrence Krauss: ONE OF THOSE CASES -- ONLY BECAUSE MY SOURCES TOLD ME NOT TO GET TOO EXCITED. WE REALLY HOPED THAT THEY MIGHT DISCOVER METHANE ON MARS. BECAUSE METHANE IS A GAS PRODUCED BY BIOLOGICAL ORGANISMS BUT DOESN'T LAST LONG IN THE ATMOSPHERE. IF YOU FOUND METHANE ON MARS NOW, IT WOULD SUGGEST THAT -- LIFE MIGHT STILL EXIST RIGHT NOW. THERE MIGHT BE COWS ON MARS. BUT METHANE PRODUCING MICROBES ON MARS. IT WOULD HAVE BEEN A HUGE RESULTS. OF COURSE IT HASN'T HAPPENED. WE WILL HAVE TO KEEP WAITING. CURIOSITY, IT WOULD HAVE BEEN AN A BIG SURPRISE IT ME IF THEY HAD DISCOVERED -- I WILL AMAZED IF WE DON'T FIND EVIDENCE OF FOSSILIZED LIFE --
Ted Simons: THIS CURIOSITY, IT IS WORKING PRETTY WELL SO FAR.
Lawrence Krauss: IT IS AMAZING. IT WILL BE EXISTING WITH A NUCLEAR GENERATOR FOR 10 YEARS ALONE ON THE -- IF YOU WANT TO DO GOOD SCIENCE ON MARS, SEND ROBOTS, DON'T SEND PEOPLE. THEY DON'T NEED CONVERSATION, THEY DON'T GET HAPPY, SAD -- IT WILL JUST WANDER LONELY ALONG THE SURFACE OF MARS FOR 10 YEARS. I FIND IT -- IT INSPIRES ME EVERY MORNING I WAKE UP AND I LOOK AT A PICTURE, THERE IS CURIOSITY TAKING PICTURES FOR ME AND DOING WHAT I COULDN'T DO.
Ted Simons: ALL RIGHT, LAWRENCE, THANK YOU FOR ALL OF THIS THOUGHT. MY MIND IS SPINNING. I WILL HAVE TO WAIT ANOTHER MONTH NOW BEFORE WE CAN GET YOU BACK ON THE SET. THANK YOU. GOOD TO HAVE YOU HERE AND THANK YOU FOR JOINING US. THAT IS IT FOR NOW. I'M TED SIMONS. THANK YOU FOR JOINING US. YOU HAVE A GREAT EVENING.


In this segment:
Lawrence Krauss:Physicist, ASU;
Also in this episode:
SPOTLIGHT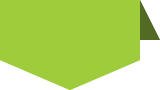 STAY in touch
with
azpbs.
org
!
Subscribe to Arizona PBS Newsletters: