Republican Paul Babeu and Democrat Tom O'Halleran, both vying to represent Arizona's Congressional District One, will debate issues important to the district and Arizona.
Transcript:
TED: GOOD EVENING AND WELCOME TO THIS SPECIAL ELECTION 2016 EDITION OF "ARIZONA HORIZON." I'M TED SIMONS. TONIGHT'S SHOW IS A DEBATE. WE'LL HEAR FROM CANDIDATES COMPETING TO REPRESENT ARIZONA'S CONGRESSIONAL DISTRICT 1. AS WITH ALL OF "ARIZONA HORIZON'S" DEBATES, THIS IS NOT A FORMAL EXERCISE. IT'S AN OPEN EXCHANGE OF IDEAS, AN OPPORTUNITY FOR GIVE AND TAKE BETWEEN CANDIDATES FOR ONE OF THE STATE'S MOST IMPORTANT OFFICES, AND AS SUCH, INTERJECTIONS AND EVEN INTERRUPTIONS ARE ALLOWED PROVIDED ALL SIDES GET A FAIR SHAKE AND WE WILL DO OUR BEST TO SEE THAT IT HAPPENS. CD1 IS HUGE. IT'S THE 10TH LARGEST CONGRESSIONAL DISTRICT IN THE COUNTRY. IT STRETCHES FROM PAGE NORTH OF TUCSON AND TAKES IN MUCH OF EASTERN ARIZONA. ABOUT 25% OF THE DISTRICT'S POPULATION IS AMERICAN INDIAN. THE CONGRESSIONAL SEAT IS BEING VACATED BY DEMOCRATIC ANN KIRKPATRICK WHO IS CHALLENGING REPUBLICAN SENATOR JOHN MCCAIN. WE NOW MOVE ON TO OUR DEBATE. THE CANDIDATES -- PINAL COUNTY SHERIFF AND REPUBLICAN PAUL BABEU, AND FORMER STATE LAWMAKER DEMOCRAT TOM O'HALLERAN. EACH CANDIDATE HAS ONE MINUTE FOR OPENING AND CLOSING STATEMENTS. EARLIER, WE DREW NUMBERS TO SEE WHO GOES FIRST AND THAT HONOR GOES TO TOM O'HALLERAN.

TOM O'HALLERAN: THANK YOU, TED. THANK YOU, HORIZON. I GREW UP IN A WORKING CLASS FAMILY. MY FATHER WORKED DAY IN DAY OUT. EVERY WEEKEND I WATCHED MY FATHER PUT TOGETHER A NOTEBOOK WHAT WAS GOING TO OCCUR WITH HIS ABILITY TO PROVIDE FOR OUR FAMILY IN THE COMING WEEKS. THE BOTTOM LINE HERE IS I HAD A STRONG SENSE OF HARD WORK, ETHICS AND COMMUNITY. AND WHAT'S HAPPENING IN AMERICA TODAY AND IN ARIZONA TODAY, IS THAT IT'S A DYSFUNCTIONAL CONGRESS. WE HAVE TO MAKE SURE WE START WORKING FOR THE MIDDLE CLASS AND WORKING CLASS FAMILIES AGAIN. AND WHAT OUR CHILDREN NEED AND THE OPPORTUNITIES FOR THEIR FUTURE. WHEN I WAS THE LEGISLATURE, I WORKED ON CHILD PROTECTIVE SERVICES AND EDUCATION ISSUES SUCCESSFULLY BRINGING PEOPLE TOGETHER AND UNIFYING THEM.

TED: THANK YOU VERY MUCH. NOW WE TURN TO PAUL BABEU.

PAUL BABEU: WELL, AS YOU MAY KNOW ME AS THE SHERIFF FOR THE PASTS EIGHT YEARS OF PINAL COUNTY AND WORKED HARD LEADING 600 PLUS MEN AND WOMEN, OUR JOB IS TO PROTECT FAMILIES AND ARIZONA AND WE'VE DONE A GOOD JOB. THE LARGEST DRUG BUSTS IN THE HISTORY OF ARIZONA, FIGHTING THE SINALOA CARTEL AND I HAVE HAD THE HONOR TO SERVE OUR NATION. AS AN ARMY OFFICER, STARTED OUT AS A PRIVATE AND I SERVED 20 YEARS, I SERVED A TOUR IN IRAQ AND COMMANDED SOLDIERS ON THE BORDER. I'M FOR ENFORCING THE LAW, SECURE ARE OUR BORDER AND PROTECTING AMERICA. I DON'T FEEL OUR NATION IS MORE SECURE OR MORE SAFE THAN IT WAS EIGHT YEARS AGO. OUR ECONOMY IS STRUGGLING, NATIONAL DEBT IS $20 TRILLION. WE HAVE TO FIX OUR COUNTRY, I WILL BE A PART OF THE SOLUTIONS FOR OUR COUNTRY OF LOWERING TAXES AND REGULATION AND PUTTING AMERICA AND OUR CITIZENS FIRST.

TED: GENTLEMEN, THANK YOU VERY MUCH. LET'S GET IT GOING. TOM, WHY YOU FOR THIS POSITION REPRESENTING THIS DISTRICT IN CONGRESS AND NOT HIM?

TOM O'HALLERAN: I'VE REPRESENTED THIS DISTRICT BEFORE IN MANY AREAS. I'VE LOOKED UPON ISSUES STATEWIDE ISSUES, EDUCATION, HEALTHCARE, AND I HAVE HAD A VERY SUCCESSFUL RECORD IN THE LEGISLATURE ON MAKING SURE I WORK BIPARTISANSHIP ACROSS PARTY LINES AND SOMETIMES AGAINST MY LEADERSHIP AND SOMETIMES WITH MY LEADERSHIP IN ORDER TO FIND SOLUTIONS AND NOT TEAR PEOPLE APART AND MAKE SURE THAT WORKING FAMILY ARE THOUGHT OF FIRST AND I BELIEVE MY SKILL SET, MY EXPERIENCE, BOTH IN LAW ENFORCEMENT AND IN BUSINESS, ALLOW ME TO HAVE THE PERSPECTIVE TO BE ABLE TO DO THAT IN CONGRESS.

TED: SAME QUESTION, WHY YOU AND NOT HIM?

PAUL BABEU: THIS IS ABOUT JOBS AND OUR ECONOMY AND CLEARLY I'M NOT -- AND LOT OF PEOPLE IN OUR STATE ARE STRUGGLING TO MAKE ENDS MEET AND THE GOVERNMENT HAS BECOME TOO LARGE AND COSTLY. EVIDENCED BY A $20 TRILLION DEFICIT. WE'VE GOT TO CUT SPENDING, WE CAN'T CONTINUE TO THINK WE'RE GOING TO SPEND OUR WAY INTO PROSPERITY OR TAX OUR WAY. THAT'S FAILED HERE IN THE STATE OF ARIZONA AND FAILED NATIONALLY AND WE NEED NEW LEADERS. I'M AN OUTSIDER, NOT AS A SHERIFF BUT YOU LOOK AT OUR BUDGET, I HAVE ASKED FOR MORE MONEY, I PROVIDE A CORE SERVICE. I'VE HAD AN 8% BUDGET CUT AND HAD TO KEEP 53 PLUS VACANCIES IN THE SHERIFF'S OFFICE. NO ONE CAN CONVINCE ME IN WASHINGTON WE CAN'T CUT BACK AND SET PRIORITIES AND LIVE WITHIN OUR MEANS BECAUSE IT THREATENS NOT JUST OUR ECONOMY AND HURTS THE TAXPAYER WHILE 95 MILLION AMERICANS ARE OUT OF WORK. IT THREATENS OUR NATIONAL SECURITY.

TED: WHEN YOU GET BACK TO WASHINGTON, CUTTING BACK ON SPENDING IN GENERAL, IS A FOCUS FOR YOU?

TOM O'HALLERAN: INVESTING IN OUR FUTURE IS A PRIORITY FOR ME. MAKING SURE WE LIVE WITHIN OUR MEANS. I AM NOT GOING TO CUT ACROSS THE BOARD WHEN WE HAVE EDUCATION ISSUES TO DEAL WITH, ADDRESSING OUR INFRASTRUCTURE NEEDS AND SECURITY OF OUR NATION WHETHER IT'S WITH OUR MILITARY OR BORDERS, THESE ARE PRIME AREAS WE HAVE TO INVEST IN IN THE FUTURE, NOT JUST MOVE BACK ON. WE HAVE TO PROTECT THE AMERICAN CITIZENS AND MY RECORD IDENTIFIES CLEARLY I CAN DO THAT. I CUT TAXES WHEN APPROPRIATE FOR BUSINESS. PROPERTY TAXES FROM 25% TO 20%. PERSONAL INCOMES $500 MILLION FOR SMALL BUSINESS AND PEOPLE THROUGHOUT OUR STATE. AND FOR OUR CORPORATIONS THAT EXPORT OUT OF THIS COUNTRY. I HAVE THAT EXPERIENCE AND BACKGROUND.

TED: CUTTING WHERE APPROPRIATE AS OPPOSED TO JUST CUTTING TO CUT?

PAUL BABEU: NOT JUST THAT, WHEN YOU HEAR THESE KEY WORDS AS INVESTING, THAT'S CODE FOR MORE OF THE SAME. MORE OF THE SAME IS NOT GOING TO FIX OUR COUNTRY, IS NOT GOING TO BRING TRILLIONS OF DOLLARS THAT ARE OFFSHORE BACK INTO THE UNITED STATES AND GROW AND BUILD JOBS BACK IN THE UNITED STATES. HOW DO WE DO THAT? WE CUT TAXES AND LITERALLY REDUCE ALL OF THESE TAX BRACKETS INTO THREE MAIN CATEGORIES FOR EVERY TAXPAYER AND ALSO THE CORPORATE TAX. THIS IS DIFFERENT AND SOME PEOPLE SAY, WELL, THAT'S NOT GOING TO HELP. WE'LL HAVE LESS MONEY FOR THE GOVERNMENT AND IF YOU BELIEVE THAT CONCEPT, I'M NOT THE GUY TO VOTE FOR, I'M THE GUY THAT SAYS GET GOVERNMENT OUT OF THE WAY AND ALLOW THE JOB CREATORS, SMALL BUSINESS, TO CREATE THE JOBS AND OPPORTUNITIES AND THAT'S WHERE TOO MUCH COSTLY REGULATIONS THAT STRANGLED OUR ECONOMY AND JOBS.

TED: SOME ARGUE THAT GOVERNMENT WAS PUSHED TOO FAR OUT OF THE WAY DURING THE LAST YEARS OF THE BUSH ADMINISTRATION AND WE ENDED UP HAVING A ECONOMIC CRISIS.

PAUL BABEU: A PERFECT EXAMPLE HERE IN ARIZONA, NATIONALLY ON THAT POINT, FANNIE MAE AND FREDDIE MAC AND YOU SEE ALL OF THESE LOANS PROPPED UP BY THE GOVERNMENT AND SEE THIS HOUSING CRASH AND COLLAPSE TAKE PLACE AND OUR GOVERNMENT WAS A PARTY. PICKING WINNERS AND LOSERS. WHAT I'M SAYING IS WHEN YOU HAVE HERE IN ARIZONA, THE FOREST SERVICE, THE EPA, THAT HAVE COME IN IN THE NAME OF TRYING TO PROTECT OUR ENVIRONMENT AND WHAT THEY'VE DONE AND A LOT OF US HAVE TALKED ABOUT IT, THE GOLD KING MINE SPILL, HARMING AND DESTROYING OUR ENVIRONMENT. WHILE THEY'RE SAYING THEY'RE TRYING TO PROTECT OUR FOREST, 20% OF OUR FORESTS HAVE BEEN BURNED IN THE LAST 12 YEARS AND WE'RE NOT ABLE TO ENVIRONMENTALLY -- THAT CAN COMPLIMENT LUMBER AND INDUSTRY.

TED: RESPOND, PLEASE.

TOM O'HALLERAN: PAUL HASN'T CUT TAXES IN HIS CAREER. I HAVE ON A CONSISTENT BASIS CUT PAYROLL TAXES TO IMPROVE THE WORKING CONDITIONS OF WORKING CLASS FAMILIES AND SMALL BUSINESSES IN ARIZONA. PAUL IS -- HAS NOT HAD TO RUN A SMALL BUSINESS LIKE I HAVE AND MAKE SURE THAT THE PAYCHECKS GO OUT TO THE WORKERS IN THAT BUSINESS AND MAKING SURE WE EXPAND THAT BUSINESS AND I HAVE A LOT OF EXPERIENCE BOTH IN THE PRIVATE SECTOR AND THE GOVERNMENT SECTOR MAKING SURE WE DO NOT OVER-REGULATE. REGULATION IS A COST FACTOR AND I WANT TO MAKE SURE THAT COST FACTOR IS NOT PASSED ON TO OUR BUSINESSES TO HINDER THEIR ABILITY TO HIRE OUR CITIZENS.

PAUL BABEU: I CAN TELL YOU THAT WHAT I HAVEN'T DONE BECAUSE THIS IS VERY IMPORTANT, BECAUSE WE'RE TALKING ABOUT GOING FROM BEING A REPUBLICAN AND YOU LOST YOUR ELECTION BECAUSE YOU VOTED FOR MASSIVE BUDGET INCREASES UNDER GOVERNOR NAPOLITANO. AND GOVERNOR BREWER SAID WATCH OUT FOR TOM O'HALLERAN, A 64% INCREASE IN OUR BUDGET. THE REASON WE HAD TO SELL OUR STATE CAPITOL, THE SENATE, THE LEGISLATURE, BECAUSE WE DIDN'T HAVE MONEY AFTER YOU LEFT OFFICE AND WE'VE HAD TO LIVE WITH THAT, A STRUCTURALLY IMBALANCED BUDGET. GOVERNOR DUCEY IS FIGHTING FOR OUR RECOVERY AND IT'S NOT ABOUT SPENDING MORE MONEY, AS MUCH AS YOU LIKE TO SAY YOU'VE CUT PAYROLL TAX, THE RECORD SHOWS THAT MASSIVE INCREASES IN SPENDING -- IT'S THE WRONG TYPE OF PHILOSOPHY OF QUOTE "INVESTING" SENDING TO WASHINGTON AT A TIME WE'RE ABOUT TO COLLAPSE.

TED: WE NEED A RESPONSE.

TOM O'HALLERAN: TAXING TOM. I JUST SAW THAT ONE OF YOUR FUNDRAIDERS REQUESTS. WE HAD ALMOST 1 MILLION PEOPLE ENTER THIS STATE WHILE I WAS IN THE LEGISLATURE. A 27% INFLATION FACTOR. WE HAD TO PAY BACK $2 BILLION WORTH OF FUNDING FOR OUR SCHOOLS AND MAINTENANCE THAT HAD BEEN DEFERRED AND DEALT WITH A LAWSUIT OF ALMOST $600 MILLION AND WE PUT MORE MONEY IN OUR UNIVERSITIES AND COLLEGES AND -- AND OUR K-12 EDUCATION SYSTEM TO IMPROVE THE FUTURE OF OUR CHILDREN AND DEALT WITH CHILD PROTECTIVE SERVICE REFORM AND THE ABILITY OF OUR CHILDREN TO BE APPROPRIATELY -- HAVE HEALTHCARE UNDER KIDS CARE PROGRAM AND MANY MORE, INCLUDING $10 MILLION A YEAR INTO BORDER SECURITY.

TED: AT THE LEAST, CAN YOU USE THE NUMBERS WHEN THE POPULATION INCREASES AS IT DID AND WHEN INFLATION INCREASES?

PAUL BABEU: YOU'RE TALKING TO A SHERIFF WHO HAS RESPONSIBILITY FOR PUBLIC SAFETY IN THE FASTEST GROWING COUNTY IN THE STATE. ONE OF THE FASTEST GROWING COUNTIES IN AMERICA. MY BUDGET DIDN'T GROW BY 64%, IT'S BEEN CUT BACK, 8%. THAT'S MILLIONS AND MILLIONS OF DOLLARS. YOU CAN'T SAY, WELL, OUR STATE IS GROWING AND WE HAVE TO INCREASE SPENDING BY 64%. THAT'S HOW WE GOT INTO THIS MESS. WE HAD TO SELL ALL OF THESE GOVERNMENT BUILDINGS AND GOVERNOR BREWER, ONE OF THE THINGS SHE SAID, THIS IS EMBARRASSING. I WANT THEM TO BUY BACK -- EVEN WHERE THE GOVERNOR'S OFFICE WAS. THAT'S FISCALLY IRRESPONSIBLE.
TOM O'HALLERAN: WE CUT BUDGETS WHEN THEY NEEDED TO BE CUT. IN GOOD TIMES WE CUT TAXES AND IMPROVED OUR INFRASTRUCTURE AND IMPROVED OUR CHILDREN'S FUTURE. THE WHOLE CONCEPT BECAUSE GOVERNOR BREWER SAID SHE WAS IN TROUBLE DOESN'T MEAN IT'S BECAUSE OF WHAT OCCURRED BEFORE. WE WENT FROM A RATING IN THE LEGISLATURE OF IN THE MID TEENS ACCORDING TO THE "ARIZONA CAPITOL TIMES" TO OVER 50%. PEOPLE KNEW THINGS WERE BEING DONE FOR THEM AND THEIR FUTURE. YOU CAN ALWAYS CUT BUT THE IDEA IS TO PRIORITIZE THEM SO THAT YOU DON'T HINDER THE FUTURE OF AMERICA AND WHEN YOU DEAL WITH MORTGAGES IN AMERICA, THE REPUBLICAN SENATE, THE REPUBLICAN CONGRESS AND THE REPUBLICAN PRESIDENT SHOULD HAVE DEALT WITH THOSE ISSUES FOR SIX YEARS, AND INSTEAD THEY CHOSE NOT TO DO THAT.

PAUL BABEU: YOU TOOK THESE VOTES AND THE FACT IS WHEN YOU WERE FIRED FROM YOUR JOB AS A LEGISLATOR, THE LEADERS IN OUR STATE HAD TO PAY OFF THIS DEBT. NOT JUST FOR THE STATE BUILDINGS, WE HAD THE HIGHEST PER CAPITA DEBT PER CITIZEN OF ANY STATE. WE ALL REMEMBER THE CATASTROPHE, THE BILLIONS AND BILLIONS OF DOLLARS IN CALIFORNIA, TO TRY AND GET OUT OF THAT MESS, WE WERE IN FURTHER DEBT PER CAPITA THAN THEY WERE. I WANT TO RAISE THE ISSUE OF COAL. WE HAVE FOUR COAL-FIRE GENERATING PLANTS IN ARIZONA, AND IN THIS DISTRICT WE'RE SEEKING TO REPRESENT. I WANT TO MAKE THIS CLEAR THAT I'LL FIGHT TO PRESERVE COAL AS AN ENERGY SOURCE. NOT BECAUSE OF THE JOBS DIRECTLY -- WE HEARD HILLARY SAY SHE WANTS TO CLOSE COAL MINES AND THEN THE TRAINS AND CONDUCTORS AND ENGINEERS. AND EVERYBODY PAYS ELECTRIC, RIGHT? THE ESTIMATES ARE INCREASES OF AS HIGH AS 40% IMMEDIATELY PASSED ON TO RATEPAYERS SO WE'VE GOT TO DISCUSS THAT ISSUE.

TED: LET'S GET TO THE COAL INDUSTRY, JOBS AND ENVIRONMENT.

TOM O'HALLERAN: I DON'T WANT THE COAL ISSUE TO PASS BY QUICKLY. PAUL KNOWS WELL I'VE GONE AROUND THIS STATE SAYING WE'RE GOING TO PROTECT THOSE JOBS. THIS REGULATORY ENVIRONMENT THAT THE EPA PUT FORWARD WITHOUT UNDERSTANDING THE NEEDS OF OUR SCHOOL DISTRICTS AND WITHOUT UNDERSTANDING THE LONG-TERM VIABILITY OF A NATIONAL ENERGY PLAN AND NOT AS A COUNTRY WHETHER IT'S BEEN IN THE LAST DECADE OR LAST TWO, INVESTING SERIOUSLY IN CLEAN COAL TECHNOLOGY. WE NEED TO DO THOSE THINGS.
PAUL BABEU: YOU CAN'T HAVE IT BOTH WAYS.

TOM O'HALLERAN: I CAN HAVE MY POSITION.

PAUL BABEU: THE LAST DEBATE YOU SAID PUBLICLY YOU SUPPORTED THE EPA'S PLAN.

TOM O'HALLERAN: NO, I DIDN'T.

PAUL BABEU: THAT'S WHAT I REMEMBER. THE "ARIZONA REPUBLIC" REPORTED IT THAT WAY.

TOM O'HALLERAN: NO, THEY DIDN'T. I'VE BEEN REPORTING ACROSS ALL OF THE NEWSPAPERS, ACROSS ALL OF THE PEOPLE WHO REPRESENT WORKERS IN THESE FACTORIES I'M AGAINST THE EPA ENVIRONMENT AND JUST WHAT I SAID WAS A CONSISTENT STORY.

PAUL BABEU: WE WERE BOTH IN HOLBROOK AND TALKED TO THE TRAIN CONDUCTORS AND ENGINEERS, I DON'T KNOW IF YOU REMEMBER, A THIRD OF THEM WERE ON FURLOUGH, THERE'S ABOUT 100, 120 OF THEM IN THAT ROOM. TOM SPOKE FIRST AND I SPOKE SECOND AND THEY ASKED HIM A QUESTION AND YOU CAN ASK SCOTT, THE UNION PRESIDENT AND THE OTHER MEMBERS THERE. THEY RECOLLECT THAT YOU TOLD THEM YOU DON'T TRUST THE REPUBLICANS TO CLEAN UP THE POLLUTION AND THE ENVIRONMENT AND, THEREFORE, YOU SUPPORT THE CLEAN POWER PLANT. LET ME FINISH THE STORY.

TOM O'HALLERAN: YOU WEREN'T THERE.

PAUL BABEU: I WAS THERE.

TOM O'HALLERAN: NO, YOU WERE IN A OUTER ROOM, JUST GOTTEN THERE LATE. I UNDERSTAND WHEN YOU GOT THERE AND THAT'S NOT WHAT I TOLD THEM AND IF YOU SAY THEY RECOLLECT, SO -- THAT'S NOT WHAT OCCURRED.

PAUL BABEU: WELL, LET'S TALK ABOUT 120 PEOPLE -- [SPEAKING SIMULTANEOUSLY] WHY WOULD UNIONS, ALMOST EVERY ONE IN THAT ROOM WERE DEMOCRATS AND THEY VOTED ALMOST UNANIMOUSLY TO ENDORSE ME. THEY GAVE ME A $5000 CHECK AND THEY SAID WE KNOW YOU'RE GOING TO FIGHT FOR COAL AS AN ENERGY SOURCE AND FIGHT FOR OUR JOBS.

TOM O'HALLERAN: AND EVERY OTHER UNION THAT REPRESENTS WORKERS IN THE COAL INDUSTRY AND IN THE POWER INDUSTRY AND HAVE ENDORSED ME AND I'VE GOTTEN CHECKS FROM THEM.

PAUL BABEU: YOU CAN'T GO TO ONE GROUP AND THEN ANOTHER AND SAY SOMETHING ELSE.

TOM O'HALLERAN: THE BOTTOM LINE IS THAT -- THE BOTTOM LINE HERE IS SIMPLE. I'VE BEEN ENDORSED BY THE VAST MAJORITY OF THEM, YOU'VE BEEN ENDORSED BY ONE.

PAUL BABEU: MOST UNIONS ARE GOING TO ENDORSE THE DEMOCRATIC CANDIDATE. I CAME TO SPEAK, ONE OF THE FEW OPPORTUNITIES I WAS GIVEN TO SPEAK TO THE UNION AND I WON THEM OVER, BECAUSE THEY KNOW I'LL FIGHT THE EPA AND STAND UP TO THE PRESIDENT, JUST AS I DID ON THE SECOND AMENDMENT, WHICH I UNDERSTAND YOU CHANGED YOUR POSITION.

TED: HOLD ON, THE SECOND AMENDMENT HAVE YOU CHANGED YOUR POSITION?

TOM O'HALLERAN: I'M A FORMER POLICE OFFICER AND BEEN ENDORSED BY THE NRA MULTIPLE TIMES AND CHANGED POSITIONS AS FAR AS ONE POSITION, I BELIEVE TERRORISTS SHOULD HAVE NOT BE ALLOWED A LOOPHOLE TO PURCHASE FIREARMS IN AMERICA TODAY. I BELIEVE THAT FELONS SHOULD NOT BE ALLOWED A LOOPHOLE TO PURCHASE FIREARMS.

PAUL BABEU: YOU WOULD BE SURPRISED THAT THE NRA HAS UNANIMOUSLY ENDORSED ME.

TOM O'HALLERAN: I WOULDN'T BE SURPRISED AT ALL. BECAUSE ANY LITTLE CHANGE IN THE PROCESS WILL MOVE TO THAT DIRECTION.

TED: DO YOU DISAGREE WITH HIS POSITION REGARDING TERRORISTS AND FELONS?

PAUL BABEU: ABSOLUTELY, I STOOD UP TO PRESIDENT OBAMA FACE TO FACE. ANDERSON COOPER CALLED ME AND SAID, SHERIFF, I KNOW YOU'RE A CRITIC OF PRESIDENT OBAMA WHEN IT COMES TO LACK OF BORDER SECURITY AND LACK OF ENFORCING THE LAW, EXECUTIVE ACTION. AND HE SAYS I'D LIKE YOU TO HAVE YOU ON THE TOWN HALL TO ASK THE PRESIDENT A QUESTION. AND I SAID TO THE PRESIDENT, BECAUSE HE TRIES TO MAKE THE SAME ARGUMENT YOU'RE TRYING TO MAKE THAT ARE FALSE ARGUMENTS, THAT ANY INFRINGEMENT ON OUR SECOND AMENDMENT FREEDOM, WHERE YOU WERE A POLICE OFFICER IN CHICAGO, YOU SHOULD KNOW THIS.

TED: PLEASE, LET ME HIM RESPOND.

TOM O'HALLERAN: PEOPLE SHOULD BE ALLOWED TO HAVE THE PROTECTION IN THEIR CAR, HOMES AND PERSON, I AGREE WITH THAT. I DON'T BELIEVE THAT PEOPLE THAT ARE FELONS AND TERRORISTS SHOULD HAVE ANY RIGHT LEGALLY TO SECURE WEAPONS AND I WORKED AS AN UNDERCOVER OFFICER TO MAKE SURE THEY WERE OFF THE STREETS.

PAUL BABEU: I'M SCRATCHING MY HEAD BECAUSE YOU USED TO BE AGAINST OBAMACARE AND NOW YOU'RE FOR IT, AND AFTER TWO PHONE CALLS AND A QUESTIONNAIRE BY THE NRA, TOM O'HALLERAN IS DARK.

TED: I NEED A RESPONSE.

TOM O'HALLERAN: I KNEW QUICKLY THEY WERE AGAINST THE LOOPHOLE CHANGES, WHY FILL OUT A QUESTIONNAIRE THAT WOULD ALLOW THEM TO DO WHAT'S OCCURRED. AGAIN, I'M A PUBLIC SAFETY, I TOOK AN OATH FOR PUBLIC SAFETY, I WANT OUR CITIZENS PROTECTED. I'M NOT GOING TO DO AWAY WITH THE SECOND AMENDMENT AND I BELIEVE THAT WE NEED -- I'LL MAKE SURE THAT THE SECOND AMENDMENT --

TED: WE NEED TO MOVE ON, I WANT TO GET TO A GENERAL QUESTION REGARDING -- IT'S BEEN BROUGHT UP BEFORE IN THIS DEBATE, YOU WERE ONCE A REPUBLICAN AND THEN BECAME AN INDEPENDENT AND YOU'RE NOW A DEMOCRAT. WHY SHOULD HAVE VOTERS TRUST THAT YOU HAVE A COMMITMENT TO IDEALS WHEN YOU GET BACK TO WASHINGTON?

TOM O'HALLERAN: BECAUSE IT'S THE SAME IDEALS I WORKED ON BEFORE. THE IDEAL IS SIMPLE. TO BE ABLE TO REPRESENT THE PEOPLE OF CONGRESSIONAL DISTRICT 1. THOSE IDEAS WERE NEVER QUESTIONED WHEN I WAS IN THE LEGISLATURE, NO PART OF MY PUBLIC POLICY WAS QUESTIONED WHETHER I WAS REPRESENTING THE PEOPLE BEFORE THE PARTY OR THE PEOPLE BEFORE LEADERSHIP. I LOST MY CHAIRMANSHIP BECAUSE I FOUGHT FOR PEOPLE. I LOST MY BILLS BECAUSE I FOUGHT FOR PEOPLE. THE IDEA THAT I'M NOT GOING TO FIGHT FOR THE CITIZENS OF DISTRICT 1 IS RIDICULOUS.

PAUL BABEU: I DON'T BUY THAT.

TED: WHY NOT?

PAUL BABEU: BECAUSE HE DID REPRESENT A DISTRICT AND THEY SAID WE DON'T LIKE WHAT YOU'RE DOING, AND YOU'RE FIRED. YOUR TAXING AND GROWING OF THE BUDGET 64%, YOU CAN'T HAVE IT BOTH WAYS AND THEN YOU RAN AS AN INDEPENDENT TWO YEARS AGO AND THE MONTH YOU SAID YOU'RE GOING TO RUN FOR CONGRESS, THAT'S A POLITICAL OPPORTUNIST.

TOM O'HALLERAN: YOU CAN'T HAVE YOUR MATH AND NOT ACKNOWLEDGED THE REAL MATH. THE REAL MATH IS 27% INFLATION, THE SET ASIDE -- 27% INFLATION AND THE SET-ASIDES WE NEEDED TO TAKE CARE OF THE 20% GROWTH IN THE POPULATION -- THOSE ARE REAL NUMBERS AND THE NUMBER OF HOW MANY CHILDREN WERE IMPACTED -- [SPEAKING SIMULTANEOUSLY]

TED: THERE HAVE BEEN QUESTIONS -- HOLD ON, THERE'S QUESTIONS REGARDING YOU SWITCHING PARTIES. THERE'S QUESTIONS ABOUT YOU AS WELL. YOU HAVE HAD THE ATTORNEY GENERAL HAVING TO INVESTIGATE ALLEGED ALLEGATIONS OF WANTING TO DEPORT A MEXICAN MAN WHO WAS THREATENING TO REVEAL DETAILS OF YOUR PERSONAL LIFE AND NOW THE FBI IS LOOKING AT LEGAL FUNDS AND --

PAUL BABEU: NOT AT THE SHERIFF'S OFFICE. THIS IS THE REALITY OF THE SITUATION. I HAD AN EIGHT-WAY PRIMARY. WE SPENT $4 MILLION. I EMERGED FROM THE PRIMARY WHEN ALL OF THE CANDIDATES TALKED ABOUT THESE THINGS, THIS HAS BEEN GOING ON FOR YEARS. THE DAY I WIN, TOM AND HIS ALLIES, INSTEAD OF INTRODUCING HIM AND WHAT HE STANDS FOR, ATTACKED ME. I -- [SPEAKING SIMULTANEOUSLY]

TOM O'HALLERAN: YOUR INABILITY TO TELL THE CITIZENS THE TRUTH ABOUT THE FACT THAT YOU KNEW EVERYTHING THAT WAS GOING ON AND A VIDEO COMES OUT AND SHOWS THAT --

PAUL BABEU: THAT PROVES WHAT YOU JUST SAID IS NOT THE CASE. NOT ONLY WAS I NOT INTERVIEWED. THERE WAS NO FINDING OF ANYONE RESPONSIBLE. THAT'S THE -- AND THIS IS THE DEMOCRATS TRYING TO SAY AND DO WHATEVER THEY CAN TO WIN THIS SEAT.

TOM O'HALLERAN: I STAND BY MY STATEMENTS HERE TODAY. THE FACT IS AS AN INVESTIGATOR, I'VE HAD -- CASES TIME AND TIME AGAIN, CASES AND ALL OF A SUDDEN, A VIDEO COMES OUT WHERE THE PERSON TESTIFIED ON THEIR OWN WORD THAT, YES, I KNEW EVERYTHING THAT WAS OCCURRING AND THEN GO BACK OUT AND --

PAUL BABEU: NO, NO, NO, YOU NEED TO LISTEN. THIS WAS A SCHOOL FOR KIDS WHO WERE EXPELLED. THERE WERE SIX THERAPISTS AND A PSYCHIATRIST ON STAFF. I WAS THERE TWO YEARS OUT OF THE 30 YEARS. THE INVESTIGATION STARTED YEARS BEFORE I WAS THERE AND CONCLUDED AFTER I LEFT. I WAS NEVER NAMED IN ANY OF THIS STUFF AND NOBODY WAS FOUND RESPONSIBLE.

TED: THE ARGUMENT WAS YOU WERE HEADMASTER AND EXECUTIVE DIRECTOR. IF YOU DIDN'T KNOW, YOU SHOULD HAVE.

PAUL BABEU: WE TALKED ABOUT THAT BEFORE HERE. THIS INVESTIGATION FOUND NOBODY WAS RESPONSIBLE.

TOM O'HALLERAN: THEY CLOSED THE SCHOOL DOWN.

PAUL BABEU: NO, THEY DIDN'T. THAT SCHOOL --

TOM O'HALLERAN: THE INVESTIGATION KEPT GOING.

PAUL BABEU: AND IT MOVED TO FLORIDA.

TOM O'HALLERAN: GOT THE FLORIDA SCHOOL OPENED UP.

PAUL BABEU: NO, THEY DID NOT.

TOM O'HALLERAN: THEY DID TOO. I READ THAT.

PAUL BABEU: YOU DIDN'T READ THE INVESTIGATION.

TOM O'HALLERAN: THAT WAS THE OTHER DAY.

TED: HERE'S WHERE I WANTED TO GO WITH THE QUESTION.

PAUL BABEU: WHAT ABOUT VETERANS? WE HAVEN'T TALKED ABOUT 40,000 VETERANS.

TED: NO, WE HAVEN'T. THE POINT WAS THAT PEOPLE WERE WORRIED ABOUT YOU BECAUSE YOU SWITCHED PARTIES AND PEOPLE ARE WORRIED ABOUT YOU BECAUSE OF THE HIGH-LEVEL INVESTIGATIONS. HOW WOULD YOU RESPOND TO SOMEONE WHO WAS THE FOCUS OF THAT MANY HIGH-LEVEL INVESTIGATIONS?

PAUL BABEU: PEOPLE KNOW ME NOT JUST AS A SHERIFF, BUT AN ARMY VETERAN. WHY WOULD I GET AN AWARD BY THE SCHOOL COMMITTEES OF ARIZONA AND THE SUPERINTENDENTS AS A HERO OF PUBLIC EDUCATION? WHY LAST YEAR WAS I RECOGNIZED NATIONALLY AS A PROTECTER OF CHILDREN? THIS IS WHY IT'S SUCH A PERSONAL AFFRONT TO ME, BECAUSE IT'S A FALSE SMEAR AND DONE POLITICALLY.

TED: I UNDERSTAND, BUT YOU SAW SOMEONE ELSE WITH THESE -- WOULD YOU NOT BE CONCERNED?

PAUL BABEU: IT WAS NOT A HIGH-LEVEL INVESTIGATION.

TED: THE STATE OF MASSACHUSETTS LOOKED AT IT.

PAUL BABEU: THAT'S DIFFERENT FROM WHAT YOU JUST SAID. THEY ISSUED A LICENSE.

TED: THE SAME QUESTION TO YOU. HOW WOULD YOU FEEL ABOUT A CANDIDATE RUNNING FOR OFFICE WHO IS PICKING A PARTY BY CONVENIENCE?

TOM O'HALLERAN: I WOULD SAY HAS THAT PERSON IN THE PAST, WHAT HAVE THEY DONE, AND IF THEY'VE TAKEN A LOOK AT THEIR PARTY AND SAID, I THINK YOU'RE WRONG AND I WANT TO MAKE SURE THAT THE CHILDREN OF OUR STATE ARE PROTECTED OVER THE THREAT THAT YOU'RE TAKING MY CHAIRMANSHIP AWAY, I TRUST THAT. AND THEY NEED TO UNDERSTAND THAT PAUL LIED TO THE TAXPAYER.

TED: WE'VE GOT TO STOP, BECAUSE WE'VE GOT TO GET TO CLOSING STATEMENTS AND EACH CANDIDATE WILL NOW GIVE A ONE-MINUTE CLOSING STATEMENT AND GOING IN REVERSE ORDER -- PAUL BABEU.

PAUL BABEU: FOR ME IT'S A GREAT HONOR TO SERVE OUR COMMUNITY AND STATE, TO PUT ARIZONA FIRST IN EVERY REGARD. TO PUT AMERICA FIRST, THAT'S WHAT I HAVE DONE AS A SHERIFF. 20 YEARS, ALSO AS -- IN THE ARMY. SERVED AS A PRIVATE WORKING MY WAY UP TO A MAJOR. SERVING IN IRAQ. I'VE ALWAYS PUT THE SAFETY AND SECURITY OF OUR NATION FIRST. THAT'S NOT THE CASE BY THIS ADMINISTRATION, I WANT TO CHANGE THAT, I WANT TO PUT ARIZONANS AND OUR JOBS FIRST. YOU'VE HEARD TONIGHT ABOUT COAL. I'LL PROTECT COAL AND THE JOBS ASSOCIATED WITH IT AND PREVENT A 30 PLUS PERCENT INCREASE IN RATES FOR UTILITIES. I'M FOR REDUCING TAXES AND CUTTING REGULATIONS AND THE PAUL RYAN WAY OF THERE'S A BETTER WAY FOR OUR COUNTRY. IF YOU WANT A BETTER WAY AND GREATER OPPORTUNITY FOR OUR COUNTRY, I ASK FOR YOUR VOTE, YOUR SUPPORT. IT'S MY PRIVILEGE TO SERVE YOU. THANK YOU.

TED: THANK YOU VERY MUCH. AND TOM O'HALLERAN.

TOM O'HALLERAN: I'M ON THE SIDE THAT WORKS FOR THE AMERICAN FAMILIES AND CITIZENS OF CONGRESSIONAL DISTRICT 1. I'VE CUT TAXES AND IMPROVED THE SCHOOLS UNTIL THE REPUBLICANS CAME IN AND DECIMATED FUNDING IN 2010 AND 2011 AND 2012. I HAD LOOKED AT THE INFRASTRUCTURE IN THE STATE AND WORKED ON MAKING SURE OUR FORESTS ARE CARED FOR AND OUR WATER IS TAKEN CARE OF IN RURAL ARIZONA AND MOST IMPORTANTLY, I HAVE A RECORD THAT SHOWS THAT I WORK WITH PEOPLE, I WILL WORK WITH ANYONE FROM EITHER PARTY. WHOEVER THE PRESIDENT IS, YOU NAME IT, I WORK FOR THE BETTERMENT OF THE CITIZENS OF CONGRESSIONAL DISTRICT 1. I'LL BE THERE FOR THEM BECAUSE I ALWAYS HAVE BEEN. I WANT TO THANK THE VOTERS AND MAKE SURE THAT WE UNDERSTAND I'M THE BEST CHOICE FOR CONGRESSIONAL DISTRICT 1 BECAUSE I HAVE THE RECORD ON WHICH TO STAND FOR THAT.

TED: STOP YOU RIGHT THERE. WE APPRECIATE YOU COMING IN FOR THE DEBATE. THANK YOU. THANK YOU, YOU CANDIDATES, AND THANK YOU FOR WATCHING THE SPECIAL ELECTION 2016 DEBATE FEATURING CANDIDATES FOR ARIZONA'S CONGRESSIONAL DISTRICT 1. KEEP WATCHING, "ARIZONA HORIZON" FOR DEBATES AND POLITICAL COVERAGE IN THIS VERY IMPORTANT ELECTION YEAR. THAT'S IT FOR NOW. I'M TED SIMONS. THANK YOU SO MUCH FOR JOINING US! YOU HAVE A GREAT EVENING!

In this segment:
Paul Babeu, Republican; Tom O'Halleran, Democrat
SPOTLIGHT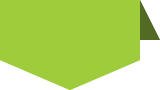 STAY in touch
with
azpbs.
org
!
Subscribe to Arizona PBS Newsletters: