Candidates running to represent Democrats for Superintendent of Public Instruction in the August primary face off in a debate sponsored by the Arizona Clean Elections Commission. Hear what candidates David Schapira and Kathy Hoffman have to say about how they would run Arizona's department of education.
Transcript:
TED SIMONS: GOOD EVENING, AND WELCOME TO THIS SPECIAL "ELECTION 2018" EDITION OF ARIZONA HORIZON. I'M TED SIMONS. TONIGHT'S SHOW IS A DEBATE, SPONSORED BY THE ARIZONA CITIZENS CLEAN ELECTIONS COMMISSION, AND WE ARE ON OUR NEW ELECTION SET, WHERE WE WILL BE HOSTING DEBATES EVERY WEDNESDAY UNTIL EARLY VOTING BEGINS IN AUGUST. TONIGHT WE'LL HEAR FROM THE TWO CANDIDATES RUNNING AS DEMOCRATS FOR STATE SUPERINTENDENT OF PUBLIC INSTRUCTION. AS WITH ALL OF "ARIZONA HORIZON'S" DEBATES THIS IS NOT A FORMAL EXERCISE, IT'S A AN OPEN EXCHANGE OF IDEAS AN OPPORTUNITY FOR GIVE AND TAKE BETWEEN CANDIDATES RUNNING FOR AN IMPORTANT STATE OFFICE. AS SUCH, INTERJECTIONS AND EVEN INTERRUPTIONS ARE ALLOWED, PROVIDED THAT ALL SIDES GET A FAIR SHAKE, AND WE WILL DO OUR BEST TO SEE THAT THAT HAPPENS. THE SUPERINTENDENT OF PUBLIC INSTRUCTION OVERSEES ARIZONA'S PUBLIC SCHOOL SYSTEM, AND RUNS THE DEPARTMENT OF EDUCATION. JOINING US NOW FOR TONIGHT'S DEBATE IN ALPHABETICAL ORDER ARE KATHY HOFFMAN, SHE'S A SPEECH THERAPIST IN THE PEORIA UNIFIED SCHOOL DISTRICT AND HAS SERVED HER ENTIRE CAREEN IN PUBLIC SCHOOLS. , AND DAVID SCHAPIRA, WHO IS A TEMPE CITY COUNCILMEMBER, AND A FORMER STATE LAWMAKER AND HAS WORKED AS A TEACHER. EACH CANDIDATE WILL NOW GIVE US A ONE-MINUTE OPENING STATEMENT WITH THE ORDER DETERMINED BY RANDOM SELECTION. CLOSING STATEMENTS WILL BE GIVEN IN REVERSE ORDER AT THE END OF THE DEBATE. WE BEGIN WITH DAVID SCHAPIRA.

DAVID SCHAPIRA: GOOD EVENING, I'M DAVID SCHAPIRA AND I'M RUNNING FOR STATE SCHOOL SUPERINTENDENT. MY FAMILY HAS BEEN IN THIS STATE FOR MANY GENERATIONS. MY KIDS ARE THE 4TH GENERATION OF ARIZONIANS TO ATTEND PUBLIC SCHOOLS IN THIS STATE. SO I SHARE THE FEAR THAT A LOT OF PARENTS OUT THERE HAVE ABOUT THE FUTURE OF OUR SCHOOL SYSTEM BECAUSE OF THE FAILURE OF LEADERSHIP IN OUR STATE CAPITOL. IT HAS BEEN 24 YEARS SINCE ARIZONA HAS HAD AN EDUCATOR AT THE HELM OF THE DEPARTMENT OF EDUCATION. I HAVE BEEN A CLASSROOM TEACHER IN OUR PUBLIC SCHOOL SYSTEM, OF COURSE A STUDENT IN OUR PUBLIC SCHOOL SYSTEM, I ALSO HAVE BEEN AN ADMINISTRATOR, SCHOOL BOARD MEMBER, AND A STATE LEGISLATURE FIGHTING IN THE TRENCHES FOR OUR PUBLIC SCHOOLS AT THE STATE CAPITOL. I HAVE THE EXPERIENCE NECESSARY TO TAKE THE HELM AND BE READY ON THE FIRST DAY TO TURN THINGS AROUND FOR OUR PUBLIC SCHOOL CHILDREN ACROSS THE STATE. I ALSO BELIEVE THAT EVERY CHILD IN EVERY SCHOOL IN EVERY CORNER OF ARIZONA DESERVES TO HAVE THE OPPORTUNITY TO GET A GREAT EDUCATION, AND IT'S THE ROLE OF THE SUPERINTENDENT TO MAKE SURE THAT HAPPENS.

TED SIMONS: ALRIGHT, THANK YOU VERY MUCH. AND NOW FOR OUR NEXT OPENING STATEMENT WE TURN TO KATHY HOFFMAN.

KATHY HOFFMAN: GOOD EVENING. MY NAME IS KATHY HOFFMAN, AND FOR ME THIS JOURNEY INTO POLITICS BEGAN ABOUT A YEAR AGO WHEN I WATCHED A CONFIRMATION HEARING OF BETSY DeVOS. FOR ME THAT WAS THE TIPPING POINT WHEN I REALIZED WE MUST HAVE MORE EDUCATORS AND TEACHERS RUNNING FOR OFFICE FIGHTING FOR OUR STUDENTS. I'M PROUD TO BE ONE OF MANY DEMOCRATIC WOMEN RUNNING FOR STATE-WIDE OFFICE AS WELL AS A CLEAN ELECTIONS CANDIDATE. AS A SPEECH THEROPIST I HAVE DEDICATED MY PROFESSIONAL CAREER TO WORKING IN OUR PUBLIC SCHOOLS. I WORK WITH STUDENTS ACROSS ALL GRADE LEVELS AND THE STUDENTS I WORK WITH ARE STUDENTS OF ALL ABILITY LEVELS, MANY OF MY STUDENTS HAVE A DEVELOPMENTAL DISABILITY, SUCH AS AUTISM OR DOWN SYNDROME. SOME OF MY STUDENTS ARE BILINGUAL, SOME ARE PART OF THE LBGTQ COMMUNITY, AND SOME SIMPLY HAVE A SPEECH DISORDER SUCH AS, THEY STUTTER. I LOOK FORWARD TO BRINGING AN EDUCATOR'S VOICE TO THE DEPARTMENT OF EDUCATION, BECAUSE I KNOW THAT ARIZONA'S FUTURE STARTS IN OUR SCHOOLS.

TED SIMONS: ALL RIGHT. THANK YOU. LET'S GET THINGS STARTED HERE. DAVID, WHY DO YOU WANT THIS JOB?

DAVID SCHAPIRA: I HAVE KIDS IN THE PUBLIC SCHOOL SYSTEM. I HAVE A KINDERGARTNER AND A SECOND GRADER ABOUT TO BE A FIRST AND THIRD GRADER. AND I AM AS INVESTED AS ANYONE IN THIS STATE TO MAKE SURE THAT THE FUTURE OF OUR PUBLIC SCHOOL SYSTEM IS STRONG. YOU KNOW, IT WORRIES ME -- I STARTED TEACHING 17 YEARS AGO -- ACTUALLY AT THE SAME HIGH SCHOOL I WENT TO IN NORTH PHOENIX, AND, YOU KNOW, I HAVE SEEN THE TRENDS THAT HAVE HAPPENED OVER TIME. MY GREAT GRANDPARENTS, WHEN THEY SENT MY GRANDPARENTS TO PUBLIC SCHOOL IN TUSCON, MY GRANDPARENTS MET AT TUCSON HIGH, THEY KNEW THAT THEY WERE GOING TO GET A GREAT EDUCATION. MY GRANDPARENTS SENT MY PARENTS TO SCHOOL KNOWING THAT THEY WERE GOING TO HAVE ACCESS TO A HIGH QUALITY EDUCATION. MY PARENTS SENT MY BROTHER AND ME, WE WALKED TO SCHOOL EVERY MORNING, AND MY PARENTS HAD THE CONFIDENCE WE WOULD GET THE OPPORTUNITIES WE DESERVED. I SHARE THE FEAR THAT A LOT OF ARIZONA PARENTS HAVE THAT THAT FUTURE MAY NOT BE THERE, BECAUSE WE HAVE A LEGISLATURE, A GOVERNER AND A STATE SUPERINTENDENT OF SCHOOLS WHO BELIEVE THAT EDUCATION IS A COMMODITY THAT SHOULD BE BOUGHT AND SOLD AND SOMEONE SHOULD MAKE A PROFIT. I WANT TO WORK TO MAKE SURE EDUCATIONAL OPPORTUNITIES ARE OFFERED TO EVERY CHILD IN EVERY PUBLIC SCHOOL ACROSS THE STATE.

TED SIMONS: THERE ARE MANY WAYS TO AFFECT EDUCATION IN ARIZONA TO GET YOUR POINT ACROSS, TO MAKE A DIFFERENCE IN THIS STATE. WHY ARE YOU RUNNING FOR THIS OFFICE?

KATHY HOFFMAN: ABSOLUTELY. AS SOMEONE WHO HAS BEEN WORKING IN THE PUBLIC SCHOOLS, I SAW THAT OUR LEGISLATORS AND OUR ELECTED OFFICIALS WERE NOT SPEAKING OUT ON BEHALF OF THE STUDENTS I WORK WITH. FOR EXAMPLE, IN ARIZONA WE HAVE A HUGE POPULATION OF SPANISH SPEAKING BILINGUAL STUDENTS. BUT ARIZONA HAS THE LOWEST HIGH SCHOOL GRADUATION RATE OF ENGLISH LEARNING STUDENTS IN THE COUNTRY AT 18 PERCENT. WE NEED TO DO SOMETHING ABOUT THAT. AS WELL AS MY STUDENTS IN SPECIAL EDUCATION, THEY TRULY HAVE NOT HAD A VOICE AT THAT HIGHER LEVEL OF OFFICE, AND I SEEK TO BRING THAT VOICE.

TED SIMONS: YOU MENTIONED ELL STUDENTS. WE NEED TO DO SOMETHING ABOUT THAT…

KATHY HOFFMAN: [ SPEAKING SPANISH ]

TED SIMONS: SO WHAT DO YOU WANT TO SEE DONE?

KATHY HOFFMAN: FIRST OF ALL WE NEED TO REPEAL THE ENGLISH ONLY LAW. THAT IS ABSOLUTELY HOLDING BACK OUR STUDENTS. WE ARE SEGREGATING STUDENTS INTO A SEPARATE CLASSROOM, RATHER THAN IMMERSING THEM WITH THE NATIVE-SPEAKING, ENGLISH-SPEAKING STUDENTS. AND I DO MY HAVE RESEARCH THAT HAS BEEN PUBLISHED THAT LOOKS AT THE BILINGUAL SPEECH AND THE BILINGUL DEVELOPMENT OF KIDS.

TED SIMONS: ENGLISH IS A SECOND LANGUAGE. SPANISH-SPEAKING STUDENTS IN ARIZONA, HOW DO WE GET THEM BETTER PREPARED, HOW DO WE JUST EDUCATE THEM BETTER?

DAVID SCHAPIRA: WE HAVE TO MAKE SURE FIRST OF ALL THAT THE RESOURCES EXIST, AND YOU KNOW THIS WELL. WE FOUGHT THE FLORES LAWSUIT AS A STATE. OUR LEGISLATURE DECIDED TO SPEND MILLIONS OF DOLLARS ON ATTORNEYS, INCLUDING KENNETH STARR TO MAKE SURE THAT ARIZONA DID NOT HAVE TO PUT THE RESOURCES WHERE THEY NEEDED TO BE TO SUPPORT ENGLISH-LAUNGUAGE LEARNING STUDENTS ACROSS THE STATE. WE NEED RESOURCES IN OUR EDUCATION SYSTEM. THAT IS THE GREATEST PROBLEM IN THIS STATE RIGHT NOW. IT'S THE REASON WHY WE HAVE A TEACHER SHORTAGE AS WELL. IT'S THE REASON WE'RE NOT ADEQUATELY SERVING OUR SPECIAL NEED STUDENTS. ELL STUDENTS DESERVE TO HAVE THE RESOURCES TO MAKE SURE THEY CAN BE SUCCESSFUL. WE NEED TO STOP SETTING THEM UP FOR FAILURE AND STOP SETTING THEIR EDUCATORS UP FOR FAILURE. WE ALSO NEED TO REPEAL THE FOUR HOUR SEGREGATION MODEL.

KATHY HOFFMAN: A LOT OF LEGISLATURES LIKE TO SAY THAT WE NEED TO THROW MORE MONEY AT THE PROBLEM, BUT BY SIMPLY REPEALING THE ENGLISH ONLY LAW, WE CAN STOP HAVING THIS POLICY. WE ARE THE LAST AND ONLY STATE IN THE COUNTRY TO HAVE SUCH A POLICY, AND WE SEE THAT IT'S NOT EFFECTIVE FOR OUR STUDENTS. AS I MENTIONED, WE HAVE THE LOWEST HIGH SCHOOL GRADUATION RATE IN THE COUNTRY, AND WE KNOW IT'S THE RESULT OF THE ENGLISH-ONLY LAW.

DAVID SCHAPIRA: BUT KATHY SAYING YOU CAN DO THAT WITHOUT RESOURCES IS JUST IGNORING THE ROOT OF THE PROBLEM. WE HAVE 2,000 VACANT TEACHING POSITIONS IN THE STATE, TED. THE ONLY WAY TO FILL THOSE IS TO PUT ADEQUATE RESOURCES BACK INTO THE SYSTEM. OUR SCHOOLS TODAY, THIS YEAR, HAD $1.1 BILLION LESS THAN THEY HAD A DECADE AGO. EVEN AFTER THE GOVERNOR'S BUDGET PASSED, THEY ARE STILL GOING TO HAVE $700 MILLION LESS THAN THEY HAD IN 2008. MY KIDS AND ALL KIDS IN THIS STATE DESERVE TO HAVE AT LEAST THE RESOURCES THAT STUDENTS HAD A DECADE AGO.

TED SIMONS: IS CURRENT FUNDING OF ARIZONA EDUCATION SUFFICIENT?

KATHY HOFFMAN: ABSOLUTELY NOT. I COMPLETELY AGREE WE NEED MORE RESOURCES IN OUR CLASSROOM, AND WE NEED TO GIVE OUR TEACHERS COMPETITIVE PAY, BUT NOT JUST OUR TEACHERS, ALSO OUR CLASSIFIED STAFF, AND WE NEED TO MAKE SURE OUR TEACHERS HAVE THE HEALTHCARE THAT THEY NEED, BECAUSE AS WE'VE SEEND THE COST OF HEALTHCARE HAS CONTINUED TO INCREASE, WHILE THEIR SALARIES HAVE FLAT LINED AND OUR TEACHERS DON'T EVEN HAVE PAID MATERNITY OR PATERNITY LEAVE WHICH CREATES SEVERE ECONOMIC HARDSHIPS OUR FAMILIES.

DAVID SCHAPIRA: WHEN I STARTED TEACHING, WE HAD BLUE CROSS BLUE SHIELD, WE HAD A PPO PLAN, IT WAS A HIGH-QUALITY PLAN WITH LOW DEDUCTIBLES AND LOW CO-PAYS. AND NOWADAYS THERE ARE SOME SCHOOL DISTRICTS THAT OFFER NOTHING MORE THAN THESE HIGH-DEDUCTIBLE HEALTH SAVINGS ACOOUNT PLANS, AND THAT'S SAD THINGS HAVE GONE THAT DIRECTION. IT USED TO BE, AND A LOT OF PEOPLE STILL BELIEVE THAT BECAUSE TEACHERS WORK FOR THE GOVERNMENT OR IN PUBLIC SERVICE, THEY MUST GET GREAT BENEFITS, THAT IS JUST NOT TRUE IN MANY SCHOOL DISTRICTS ACROSS THE STATE TODAY.

TED SIMONS: I WANT TO GO BACK TO SOMETHING YOU MENTIONED. THE PHRASE THROWING MONEY AT THE PROBLEM, DO YOU BELIEVE THAT ACCOUNTABILITY IS AN ISSUE AS FAR AS EDUCATION FUNDING IN ARIZONA IS CONCERNED?

KATHY HOFFMAN: IT IS. ESPECIALLY WHEN WE LOOK AT THE DEPARTMENT OF EDUCATION. WE SAW LAST YEAR THAT $86 MILLION OF FEDERAL FUNDS THAT WERE TITLE ONE FUNDS AND SPECIAL EDUCATION FUNDS WERE MISALLOCATED TO THE DISTRICTS. AND THAT'S WHY I SAY WHEN I AM ELECTED ONE OF THE FIRST THINGS I WILL DO IN OFFICE IS AN AUDIT OF THE DEPARTMENT OF EDUCATION TO MAKE SURE THAT EVERY SINGLE DOLLAR OF OUR TAXPAYER MONEY IS BEING PROPERLY ALLOCATED TO THE PROPER INSTITUTIONS.

TED SIMONS: YOUR THOUGHTS?

DAVID SCHAPIRA: WE HAVE… WHEN I WAS IN THE LEGISLATURE, I HEARD A LOT OF PEOPLE SAY -- THE FOLKS IN THE MAJORITY SAY WE NEED MORE ACCOUNTABILITY FOR PUBLIC SCHOOLS. WE HAVE TO FIND OUT WHERE THE MONEY IS BEING SPENT. AND IN REALITY, EVEN AT THAT TIME BEFORE THE CUTS, WE HAD ONE OF THE WORST PER PUPIL SPENDING LEVELS IN THE NATION. WHAT YOU DON'T HEAR OFTEN AT THE LEGISLATURE, AND FROM THE FOLKS IN THE MAJORITY, IS WHAT ABOUT ACCOUNTABILITY FOR CHARTER SCHOOLS AND PRIVATE SCHOOLS THAT ARE RECEIVING PUBLIC MONEY. WHAT I WANT TO DO AS SUPERINTENDENT IS MAKE SURE THERE IS ACCOUNTABILITY FOR TAXPAYER MONEY IN ALL TAXPAYER FUNDED SCHOOLS. CERTAINLY IN OUR PUBLIC DISTRICT SCHOOLS, WHICH BY THE WAY ARE FORCED TO FOLLOW VERY STRICT PROCUREMENT RULES THAT CHARTER SCHOOLS ARE NOT NECESSARILY FORCED TO FOLLOW AND PRIVATE SCHOOLS DON'T HAVE TO FOLLOW AT ALL. WHERE THEY'RE DOING SELF-DEALING AND NOT NECESSARILY SPENDING THE MONEY IN THE WISEST WAYS AND A LOT OF THAT MONEY IS GOING INTO THE POCKETS OF THE OWNERS OF THESE SCHOOLS. WE NEED ACCOUNTABILITY FOR ALL PUBLICLY FUNDED SCHOOLS.

TED SIMONS: YOUR THOUGHTS ON CHARTER SCHOOLS, HOW THEY -- ARE THEY DOING WHAT THEY ARE SUPPOSED TO BE DOING, WHAT THEY ARE MANDATED TO DO? IS IT AN ISSUE OF WHERE THE MONEY IS NOT NECESSARILY BEING SPENT IN THE RIGHT WAY? THE STUDENTS AREN'T BEING TAUGHT AS THEY SHOULD HAVE. SOME REPORTS SAYING THAT RESULTS AREN'T WHAT THEY SHOULD BE. YOUR THOUGHTS?

KATHY HOFFMAN: THIS IS AN AREA THAT DAVID SCHAPIRA AND I DO AGREE ON IN MOST REGARDS. ONE POLICY THAT NEEDS TO CHANGE WITHIN OUR CHARTER SCHOOLS IS THAT THEY SHOULD NOT BE ALLOWED TO SHUT THEIR DOORS AFTER THE HUNDRENTH DAY TO WALK AWAY WITH THE PROFITS. THAT DISPLACES OUR STUDENTS, TEACHERS, THAT DISPLACES AN ENTIRE COMMUNITY, AND THAT'S ONE POLICY THAT MUST CHANGE.

TED SIMONS: DO YOU THINK THAT THE OPTION IS OPEN TO PARENTS AND STUDENTS IN ARIZONA -- I HEAR A LOT THERE ARE MORE OPTIONS THAN ANY OTHER STATE IN THE COUNTRY. IS THAT A GOOD THING?

KATHY HOFFMAN: DEPENDS ON THE SITUATION. WHAT I AM FOCUSING ON IN MY CAMPAIGN IS MAKING SURE THAT WE'RE NOT JUST LOOKING AT THE STUDENTS WHO -- WHO ARE ALREADY -- WE WANT TO MAKE SURE THAT WE ARE RAISING THE VOICES OF ALL STUDENTS, SO WHEN WE LOOK AT CHARTER SCHOOLS FOR EXAMPLE, WE KNOW THAT MANY OF THEM ARE NOT SERVING OUR SPECIAL EDUCATION STUDENTS. AND THIS IS A CIVIL RIGHTS VIOLATION. IF THIS CHARTER SCHOOL SAYS I'M SORRY WE DON'T HAVE THE RIGHT PROGRAM HERE FOR YOU, OR YOUR STUDENT DOESN'T FIT IN WITH OUR PROGRAM AND ISN'T ABLE TO KEEP UP WITH OUR CURRICULUM, THAT'S ALSO AN ISSUE THAT NEEDS TO BE ADDRESSED.

TED SIMONS: FIX CHARTER SCHOOLS? TOO MANY CHARTER SCHOOLS, GIVE MORE ATTENTION TO PUBLIC SCHOOLS?

DAVID SCHAPIRA: TO ANSWER YOUR EARLIER QUESTION. I THINK PARENTS SHOULD ABSOLUTELY HAVE THE RIGHT TO SEND THEIR KIDS TO WHATEVER SCHOOL THEY WANT TO SEND THEM TO. WHETHER IT'S A CHARTER SCHOOL OR A PRIVATE SCHOOL. I JUST DON'T THINK TAXPAYER DOLLARS SHOULD BE PAYING FOR A CONTRACT BETWEEN INDIVIDUAL PARENT AND A PRIVATELY OPERATED SCHOOL. THAT -- THAT TO ME DOESN'T MAKE SENSE. AND IT'S NOT GOOD FOR TWO REASONS. ONE TAX PAYER ACCOUNTABILITY, WHICH WE ALREADY TALKED ABOUT, AND THE SECOND IS ACADEMIC ACCOUNTABILITY. WE AS TAXPAYERS DESERVE TO KNOW THAT THE KIDS IN THAT SCHOOL ARE GETTING A GREAT EDUCATION, AND WHEN WE DON'T HAVE THOSE ACCOUNTABILITY MATRIX IN THESE PRIVATE SCHOOLS THAT ARE PUBLICLY FUNDED, THAT IS MY MAJOR CONCERN.

TED SIMONS: PUBLIC FUNDS FOR PRIVATE SCHOOLS, YOUR THOUGHTS?

KATHY HOFFMAN: I STRONGLY OPPOSE THE VOUCHERS. I DO NOT THINK THAT ANY OF OUR PUBLIC FUNDS SHOULD BE GOING INTO PRIVATE SCHOOLS, NOT BECAUSE THOSE KIDS DON'T DESERVE EXTRA RESOURCES, BUT BECAUSE OUR PUBLIC SCHOOLS ARE SO SEVERELY UNDERFUNDED, WE CANNOT AFFORD TO LOSE ANOTHER DOLLAR OUT OF OUR PUBLIC SCHOOLS, AND THAT'S WHY I LOOK FORWARD TO VOTING NO ON PROP 305 THIS FALL.

TED SIMONS: DO YOU SUPPORT PROPOSITION 123?

DAVID SCHAPIRA: I DID SUPPORT PROPOSITION 123. LIKE MANY PARENTS AND TEACHERS WHO ARE OUT THERE, WE WERE PUT IN A VERY DIFFICULT POSITION OF -- THE SCHOOLS WERE GOING TO GET RESOURCES OR THEY WEREN'T. WAS PROP 123 A BAD DEAL? IT WAS ABSOLUTELY A BAD DEAL. BUT AS AN EDUCATOR AND AS A PARENT OF KIDS IN THE SCHOOL SYSTEM, WE WERE DESPERATE FOR THE FUNDING, FOR THE RESOURCES. I ABSOLUTELY AGREE THAT WE WERE TAKING MONEY OUT OF THE EDUCATION SAVINGS ACCOUNT TO FUND OUR SCHOOL SYSTEM WHICH IS JUST NOT A GOOD WAY TO DO FINANCING AS AN INDIVIDUAL, A BUSINESS OR A STATE GOVERNMENT, BUT WHEN YOU ARE DESPERATE AS AN EDUCATION SYSTEM, THE KIDS IN OUR SCHOOLS COULD NOT WAIT FOR A BETTER DEAL. THEY NEEDED THE RESOURCES AT THAT TIME. BUT WHAT WE REALLY NEED, TED, ARE LEGISLATORS, A GOVERNOR, AND A STATE SCHOOL SUPERINTENDENT WHO ARE GOING TO ADVOCATE FOR ADEQUATE RESOURCES. BY THE WAY THAT IS THEIR CONSTITUTIONAL OBLIGATION IN THIS STATE TO PROVIDE RESOURCES FOR A SCHOOL SYSTEM FOR OUR KIDS.

TED SIMONS: PROP 123 ENDS THE INFLATION FUNDING LAWSUIT, DID YOU SUPPORT THAT PROPOSITION?

KATHY HOFFMAN: I WAS IN THE SAME BOAT. I DID SUPPORT IT AT THAT TIME. I WAS WORKING IN THE VEIL SCHOOL DISTRICT. AND OUR SUPERINTENDENT CAME TO OUR SCHOOL, GAVE A PRESENTATION ABOUT WHAT PROP 123 MEANT FOR OUR SCHOOLS, AND THE WAY HE PRESENTED IT TO US WAS THIS WAS THE ONLY WAY OUR TEACHERS COULD GET A RAISE. AND WHO WAS I TO SAY THAT OUR TEACHERS SHOULD NOT GET A RAISE IN A TIME WHEN I WAS PERSONALLY SEEING OUR TEACHERS LEAVING THE SCHOOL TO GO WORK IN OTHER STATES. WE'RE HAVING A SEVERE TEACHER CRISIS, WITH HAVING A HARD TIME RETAINING OUR HIGHLY QUALIFIED, TRAINED TEACHERS IN OUR PUBLIC SCHOOLS, SO OF COURSE I WOULD SUPPORT ANYTHING WE COULD DO TO ATTRACT NEW TEACHERS TO THE PROFESSION AND MAKE OUR STATE MORE COMPETITIVE WITH NEIGHBORING STATES.

DAVID SCHAPIRA: AN IMPORTANT NOTE JUST REAL QUICK, WHEN PROP 123 CAME OUT, THE OTHER THING WAS THE GOVERNOR, WHO WAS A RELATIVELY NEW GOVERNOR AT THAT TIME, GOVERNOR DUCEY MADE A PUBLIC COMMITMENT THAT THAT WAS STEP ONE, AND STEP TWO WAS THE LEGISLATURE AND THE GOVERNOR WERE GOING TO STEP UP AND DO THEIR JOB. WE LEARNED A LITTLE BIT ABOUT THAT GOVERNOR OVER TIME, AND HE CONTINUED TO BREAK THAT PROMISE YEAR AFTER YEAR. WE SAW 1% STIPENDS INSTEAD OF RAISES. BY THE WAY, ONE PERCENT WAS LESS THAN THE INCREASE IN THE CONSUMER PRICE INDEX, WHICH MEANS THE TEACHERS IN THEORY GOT LESS MONEY IN TERMS OF VALUE THAN THEY HAD THE PRIOR YEAR. AND WE CONTINUED TO SEE THOSE BROKEN PROMISES. WHICH WAS THE REASON FOR THE RED FOR ED MOVEMENT. IT WAS THE REASON TEACHERS WALKED OUT FOR SIX DAYS, BECAUSE OF A SERIES OF BROKEN PROMISES AND DEMANDED THAT THE GOVERNOR STEP UP, AND HE MEET HIS OBLIGATION, WHICH BY THE WAY HE STILL HAS NOT DONE BECAUSE WE'RE STILL 700 MILLION DOLLARS SHORT FROM WHERE WE WERE A DECADE AGO.

TED SIMONS: DO YOU AGREE THE GOVERNOR DID NOT FULFILL HIS OBLIGATIONS?

KATHY HOFFMAN: I AGREE, AND I WAS PROUD TO BE ONE OF THE 78% OF EDUCATORS THAT VOTED YES TO WALK OUT FOR RED FOR ED. THAT ENTIRE WEEK WAS HISTORIC. IT WAS A MOMENT I WILL NEVER FORGET, AND I AM SO PROUD THAT I COULD HAVE BEEN A PART OF THAT FIGHTING TO MAKE SURE THAT ALL OF OUR TEACHERS GOT WHAT THEY NEED. HOWEVER, THERE IS STILL SO MUCH WORK TO BE DONE. AND ONE ISSUE I WOULD LIKE TO BRING UP IS THAT ACROSS MANY OF THE DISTRICTS ACROSS THE STATE, THEY ARE CLASSIFIED STAFF, OR THE HOURLY STAFF, LIKE THE BUS DRIVERS, THE PARAPROFESSIONALS, THE PEOPLE WORKING IN THE FRONT OFFICE. OFTEN TIMES THEY ONLY RECEIVED -- SOMETIMES ONLY 3 TO 5% OF A RAISE, WHEREAS THE CLASSROOM TEACHERS ARE RECEIVING A 10% RAISE, AND THAT IS CREATING A GREATER DIVIDE BETWEEN THESE PROFESSIONS, SO THAT'S ANOTHER ISSUE THAT NEEDS TO BE ADDRESSED.

TED SIMONS: WHAT ABOUT A TAX ON WEALTHY ARIZONANS TO FUND EDUCATION. DO YOU SUPPORT THAT?

DAVID SCHAPIRA: I SUPPORT THE INVESTMENT ACT. WE'VE BEEN OUT COLLECTING SIGNATURES FOR, I'VE COLLECTED LIKE 2500 SIGNATURES ALREADY TO HELP GET THAT ON THE BALLOT, BECAUSE IT WILL FULFILL GOVERNOR DUCEY'S PROMISE THAT HE DIDN'T KEEP. IT WILL GET OUR FUNDING BACK TO 2008 LEVELS, WHICH I THINK IS A GOOD STARTING POINT. WHICH WOULD, BY THE WAY, LEAVE US IN THE BOTTOM HALF IN THE NATION. WHAT THE INVESTMENT ACT DOES IS IT SAYS THE TAX RATES FOR THE HIGHEST INCOME TAX BRACKET, THAT HAVE BEEN CONTINUALLY CUT OVER THE LAST THREE DECADES, BASICALLY WE'RE GOING TO RESET THEM BACK TO WHAT THEY WERE WHEN I WAS A KID, WHEN I WAS IN ELEMENTARY SCHOOL IN 1987, WE'RE GOING TO SET THEM BACK TO WHAT THEY WERE AT THAT TIME. AND BY THE WAY, THE AMOUNT OF MONEY OUT OF EVERY HUNDRED DOLLARS THAT A PERSON IN THAT HIGHEST INCOME TAX BRACKET MAKES, THE AMOUNT OF THEIR DOLLARS OUT OF THEIR INCOME WILL GO INTO STATE TAXES, WILL STILL BE THE LOWEST BRACKET OF ALL OF THE TAX BRACKETS. THE POOREST FOLKS IN THE STATE, BECAUSE OF REGRESSIVE SALES TAXES, WHICH IS THE WAY WE'VE FUNDED SCHOOLS OVER THE YEARS WHICH IS THE WORST WAY TO FUND SCHOOLS, AND REEGRESSIVE PROPERTY TAXES. THE LOWEST-INCOME FOLKS RIGHT NOW SEE THE HIGHEST SHARE OF THEIR INCOME GOING INTO STATE TAXES EVERY YEAR.

TED SIMONS: DO YOU SUPPORT A TAX ON WEALTHY ARIZONANS TO FUND EDUCATION?

KATHY HOFFMAN: I DO SUPPORT THE INVEST IN ED AS WELL. IT GOES BACK TO WHAT I WAS ALREADY SAYING. THE TEACHERS NEED BETTER HEALTHCARE, THEY NEED PAID MATERNITY AND PATERNITY LEAVE, THEY NEED RESOURCES IN THE CLASSROOM TO MAKE SURE ALL OF OUR STUDENTS HAVE THE RESOURCES THEY NEED TO BE SUCCESSFUL IN THE CLASSROOM, AND I THINK ARIZONA HAS -- WE KNOW THAT ARIZONA HAS MADE MORE CUTS TO EDUCATION OVER THE PAST DECADE THAN ANY OTHER STATE, AND I AM PROUD THAT I CAN SUPPORT THE INVEST IN ED MOVEMENT AND BALLOT INITIATIVE, SO WE CAN FULLY FUND OUR PUBLIC SCHOOLS.

TED SIMONS: INTELLIGENT DESIGN. SHOULD BE IT TAUGHT IN ARIZONA CLASSROOMS?

KATHY HOFFMAN: NO. I HAVE MY MASTERS OF SCIENCE. I HAVE PUBLISHED IN A PEER REVIEWED JOURNAL. MY HUSBAND IS A RESEARCHER AND NOW IN MEDICAL SCHOOL. WE HAVE A VERY FAMILY BASED DATA DRIVEN FAMILY. SOME OF OUR DINNER TIME CONVERSATIONS ARE INTERESTING WHEN WE ARE TALKING ABOUT THE LATEST RESEARCH THAT WE HAVE READ. SO WE NEED TO MAKE SURE THAT OUR STUDENTS ARE BEST PREPARED TO GO INTO UNIVERSITIES, AND TO BE ABLE TO BE THE MOST SUCCESSFUL. AS SCIENTISTS, GOING FORWARD, THEY NEED TO KNOW ABOUT EVOLUTION.

TED SIMONS: CURRENT SUPERINTENDENT OF PUBLIC INSTRUCTION SAYS TEACH INTELLIGENT DESIGN ALONG WITH EVOLUTION, LET THE KIDS' FAMILIES DECIDE.

KATHY HOFFMAN: I -- I KNOW THAT WE NEED TO BE USING RESEARCH-BASED DATA-DRIVEN INFORMATION IN OUR PUBLIC SCHOOLS TO MAKE SURE THEY HAVE THE ACCURATE INFORMATION TO BE SUCCESSFUL AS THEY MOVE FORWARD INTO THEIR CAREERS.

TED SIMONS: YOUR THOUGHTS ON THIS?

DAVID SCHAPIRA: IF THE SCHOOL WANTED TO OFFER AN ELECTIVE, THAT WAS A RELIGIOUS STUDIES ELECTIVE, WHERE THEY WOULD TEACH A SPECTRUM OF DIFFERENT RELIGIOUS HISTORIES AND BELIEFS, AND HAVE -- AND HAVE ROBUST DISCUSSIONS AND DEBATE, I WOULD BE FINE WITH THAT, BUT PUTTING IT INTO THE SCIENCE CURRICULUM AS DIANE DOUGLASS HAS DONE IS ABSOLUTELY NOT THE WAY TO GO, AND FRANKLY VIOLATES THE ESTABLISHMENT CLAUSE OF THE FIRST AMENDMENT OF THE CONSTITUTION. BUT THE MORE IMPORTANT ISSUE HERE IS WE HAVE A CURRENT STATE SCHOOL SUPERINTENDENT WHO HAS SEEN FIT -- AND MY FAMILY HAS BEEN IN THIS STATE SINCE THE 40S. I BELIEVE THIS IS THE FIRST TIME THIS HAS HAPPENED AT LEAST SINCE THAT TIME. WHERE A STATE SCHOOL SUPERINTENDENT HAS HAD A ROBUST PROCESS TO REVIEW STANDARDS AFTER 14 YEARS OF NO REVISION. WHERE SCIENCE EDUCATORS AND SCIENTISTS CAME TOGETHER TO CREATE STANDARDS AND CURRICULUM, AND THEN IT WENT TO THE SUPERINTENDENT'S DESK AND SHE ACTUALLY TOOK OUT HER LITTLE RED PEN AND EDITED THEM HERSELF. SHE HAS NO BACKGROUND IN SCIENCE. SHE IS NOT AN EDUCATOR, SHE HAS NEVER WORKED A DAY IN A SCHOOL AND WE HAVE A STATE SCHOOL SUPERINTENDENT, A POLITICIAN WHO HAS NEVER WORKED A DAY IN THE SCHOOL ACTUALLY EDITING OUR SCHOOL STANDARDS. AND THAT'S NOT APPROPRIATE.

TED SIMONS: AND WITH THAT IN MIND IT GOES BACK TO THE OFFICE ITSELF AND WHY YOU ARE RUNNIN FOR THIS OFFICE. WHAT DO YOU THINK YOU CAN ACTUALLY DO IN OFFICE TO CHANGE EDUCATION? BECAUSE MUCH OF THIS GOES THROUGH THE LEGISLATIVE PROCESS.

KATHY HOFFMAN: IT'S TRUE, AND I AGREE THAT THE ROLE OF SUPERINTENDENT SHOULD NOT BE SOMEONE WHO IS MAKING THOSE UNILATERAL DECISIONS. IT SHOULD BE SOMEONE WHO IS MANAGING THE DEPARTMENT, DOING AN AUDIT TO MAKE SURE THE MONEY IS GOING WHERE IT SHOULD BE GOING, BUT MOST IMPORTANTLY THE ROLE OF SUPERINTENDENT IS TO BE A VOICE FOR THE TEACHERS, AND TO STAND IN SOLIDARITY WITH THE TEACHERS. THAT'S ONE THING WE SAW DURING RED FOR ED, WAS DIANE DOUGLAS DID NOT STAND WITH THE TEACHER. IN FACT, SHE THREATENED TO TAKE AWAY CERTIFICATES OF TEACHERS WHO WERE WALKING OUT BECAUSE SHE SAID WHAT WE WERE DOING WAS ILLEGAL. AND I THINK SHE LOST A LOT OF VOTES DURING THAT TIME. BECAUSE WHEN I WAS AT THE CAPITOL TALKING TO PEOPLE, I TALKED TO REPUBLICANS, INDEPENDENTS, AND THEY SHARED WITH ME THAT THEY WERE APPALLED AT HER COMMENTS.

TED SIMONS: AND SOME REPUBLICANS CAME ON THE SHOW AND SAID THAT THEY HEARD FROM PARENTS AND TEACHERS WHO WANTED BETTER PAY WHO LIKED THE IDEA, BUT WALKING OUT OF THEIR CLASSROOMS WAS ABHORRENT TO THEM, AND THEY THOUGHT JUST THAT ACTION WAS THE WRONG WAY TO GO. WHAT SAY YOU?

DAVID SCHAPIRA: TED, I DON'T KNOW A SINGLE SCHOOL TEACHER, AND I TALKED TO MANY IN THE WEEKS AND MONTHS LEADING UP TO THE WALKOUT AT WALK-INS ACROSS THE STATE. BY THE WAY, THAT WAS SOMETHING INTERESTING. COMPARE US TO WEST VIRGINIA, AND OKLAHOMA -- WE STARTED OFF WITH WALK-INS. TEACHERS WANTED TO BE AT WORK. I DON'T KNOW A SINGLE TEACHER WHO WANTED TO WALK OUT. EVERY TEACHER I KNOW WANTED TO BE IN THEIR CLASSROOMS SUPPORTING THEIR STUDENTS. BUT THAT WAS THE ONLY ARROW LEFT IN THE QUIVER AT THAT POINT. DOUG DUCEY MADE CLEAR ALL HE WAS GOING TO DO WAS A SMALL CAPITAL INCREASE, AND AN ADDITIONAL 1% STIPEND FOR THE SCHOOL YEAR. FOR THOSE OUT THERE WHO ARE SAYING THAT DOUG DUCEY OFFERED 20 BY 2020 BEFORE THE WALKOUT, THEY ARE IGNORING HISTORY. WHAT HAPPENED WAS THE WALK OUT WAS ANNOUNCED ON THURSDAY. IT WAS THE NEXT DAY, A FRIDAY THAT THE GOVERNOR ANNOUNCED HIS 20 BY 20 PLAN, WHICH DID NOT INCLUDE ANY DETAILS. BUT IF THE WALK-OUT VOTE HAD NEVER HAPPENED, AND THEY HAD NOT FOLLOWED THROUGH ON THAT ACTION, THIS INCREASE THAT WE SAW FOR NEXT YEAR NEVER WOULD HAVE EXISTED. ONE LAST THING. DOUG DUCEY SAID A COUPLE -- AT THE END OF MARCH, DOUG DUCEY ACTUALLY QUOTED IN A HALLE FISHER PIECE AS SAYING THAT 20 BY 20 WAS NOT GOING TO HAPPEN NOW OR ANYWHERE IN THE NEAR FUTURE. HE CHANGED HIS MIND BECAUSE OF THAT WALK OUT.

TED SIMONS: WE'RE ALMOST OUT OF TIME HERE. I'M SENSING THAT THERE IS NOT A HECK OF A LOT OF DISAGREEMENT BETWEEN YOU TWO ON SOME OF THE ISSUES THAT I HAVE BROUGHT UP. SO MY LAST QUESTION, WHY YOU AND NOT HIM?

KATHY HOFFMAN: AGAIN, I -- I -- I STRONGLY BELIEVE THAT I BRING A VOICE TO THIS ELECTION THAT NO OTHER CANDIDATE IS BRINGING. WHEN WE COMPARE EVEN OUR WEBSITES -- YOU CAN CHECK OUT MY WEBSITE AT ELECTKATHYHOFFMAN.COM, AND IF YOU LOOK THERE AND LOOK AT MY ISSUES, YOU CAN SEE RIGHT THERE, ELL STUDENTS, LGBTQ STUDENTS, CAREER AND TECHNICAL EDUCATION, YOU CAN SEE ALL OF THESE UNDERSERVED GROUPS. AND WE ABSOLUTELY NEED SOMEONE IN THAT DEPARTMENT WHO MAKES IT A PRIORITY TO TALK ABOUT THESE ISSUES. TO TALK ABOUT SPECIAL EDUCATION AND NOT JUST HAVE THE SIMPLE -- WELL, OUR TEACHERS NEED MORE MONEY, AND OUR SCHOOLS NEED MORE MONEY. WE NEED TO HAVE SOLUTIONS FOR ALL OF OUR STUDENTS, BECAUSE THOSE STUDENTS HAVE NOT HAD A VOICE IN THE DEPARTMENT OF EDUCATION FOR A LONG TIME.

TED SIMONS: LITTLE SIMPLISTIC COMING FROM THIS GENTLEMAN?

TED SIMONS: THOSE ARE YOUR WORDS. LAST QUESTION FOR YOU, WHY YOU AND NOT HER?

DAVID SCHAPIRA: IF YOU GO TO MY WEBSITE, WHICH IS DAVIDFORAZ.COM YOU WOULD FIND A ROBUST VISION THAT INCLUDES MANY OF THINGS THAT KATHY JUST TALKED ABOUT. ONE OF THE REASONS ME AND KATHY OF SUCH SIMILAR PERSPECTIVES AS I SAID IS BECAUSE WE BOTH WORKED IN SCHOOLS. WE BOTH HAVE SEEN THE SYSTEM FIRST HAND. AND I WANT TO BE CLEAR AND SAY, I THINK KATHY WOULD MAKE A FAR BETTER STATE SCHOOL SUPERINTENDENT THAN DIANE DOUGLAS. WE HAVE NOT HAD AN EDUCATOR IN THIS JOB IN 24 YEARS. IT HAS BEEN A GENERATION -- THERE WERE KIDS WHO WERE BORN AND HAVE GONE THROUGH OUR ENTIRE SCHOOL SYSTEM SINCE THE LAST TIME WE HAD AN EDUCATOR IN THIS ROLE. THE BIGGEST DIFFERENCE I WOULD SAY IS EXPERIENCE BETWEEN MYSELF AND ALL OF THE CANDIDATES IN THE SUPERINTENDENT RACE. I HAVE BEEN A CLASSROOM TEACHER, AN ADMINISTRATOR, A SCHOOL BOARD MEMBER, AND A LEGISLATOR FIGHTING FOR OUR KIDS.

TED SIMONS: OKAY. WE HAVE RUN OUT OF TIME. IT'S GOOD TO HAVE YOU BOTH HERE. TIME NOW FOR CLOSING STATEMENTS AND GOING IN REVERSE ORDER OF OUR OPENING STATEMENTS, WE START WITH KATHY HOFFMAN.

KATHY HOFFMAN: AGAIN, I WANT TO REITERATE THAT I KNOW THAT ARIZONA'S FUTURE STARTS IN OUR SCHOOLS. I STRONG BELIEVE THAT ONLY THROUGH INVESTING IN OUR SCHOOLS, MAKING SURE THAT ALL OF OUR TEACHERS, ALL OF OUR EDUCATORS IN OUR SCHOOLS HAVE COMPETITIVE PAY, AND PRIORITIZING THE INCLUSION OF ALL STUDENTS NO MATTER THEIR BACKGROUND OR WHERE THEY LIVE. ONLY THROUGH THESE THREE WAYS CAN WE TAKE OUR SCHOOLS FROM THE BOTTOM TO THE TOP. I KNOW THAT I CAN BRING THAT EDUCATORS PERSPECTIVE TO THE DEPARTMENT OF EDUCATION. AND PLEASE, AGAIN, CHECK OUT MY WEBSITE AT ELECTKATHYHOFFMAN.COM, AND FOLLOW ME ON SOCIAL MEDIA. THAT WAY YOU CAN STAY INFORMED ABOUT EVERYTHING WE'RE DOING, AND KEEP UP TO DATE WITH MY CAMPAIGN. BECAUSE TOGETHER WE CAN WIN THIS.

TED SIMONS: ALRIGHT THANK YOU VERY MUCH. AND OUR LAST CLOSING STATEMENT GOES TO DAVID SCHAPIRA.

DAVID SCHAPIRA: I WANT TO TALK ABOUT A HOT TOPIC FROM TODAY. DAVID STRINGER, A STATE REPRESENTATIVE, FACEBOOK LIVED AN INDIVIDUAL ON MONDAY SAYING THERE AREN'T ENOUGH WHITE KIDS TO GO AROUND IN OUR SCHOOL SYSTEM. I WANT TO TALK ABOUT THE DIVERSITY OF OUR SCHOOL SYSTEM AS AN ASSET. I BELIEVE THAT IT IS DIVERSITY IN OUR SCHOOL SYSTEM THAT MAKES OUR SCHOOL SYSTEM AND THIS COUNTRY GREAT. IT'S THE DIVERSITY OF BACKGROUNDS AND EXPERIENCES AND VIEWS THAT MAKE THIS COUNTRY GREAT. I WANT MY KIDS TO GROW UP IN A DIVERSE SYSTEM AND LIVE IN A DIVERSE WORLD. I WILL SEE THAT AS AN ASSET. I HOPE TO BE YOUR NEXT STATE SUPERINTENDENT SO THAT WE CAN LOOK AT THE ASSETS IN OUR SCHOOL SYSTEM AND EXPAND ON THOSE AND LOOK AT SOME OF THE ISSUES THAT HAVE COME UP OVER THE LAST FEW DECADES AND ADDRESS THOSE ISSUES AS WELL. I LOOK FORWARD TO WORKING SIDE BY SIDE WITH EDUCATORS, SUPPORT STAFF, AND STUDENTS AND TEACHERS, AND PARENTS ACROSS THIS STATE TO CONTINUE TO MAKE OUR EDUCATION SYSTEM THE BEST IT CAN BE.

TED SIMONS: THANK YOU, CANDIDATES. AND THANK YOU FOR WATCHING THIS SPECIAL "ELECTION 2018" EDITION OF ARIZONA HORIZON, SPONSORED BY CLEAN ELECTIONS, AND FEATURING THE DEMOCRATIC CANDIDATES RUNNING FOR ARIZONA SUPERINTENDENT OF PUBLIC INSTRUCTION. KEEP WATCHING ARIZONA HORIZON THIS ELECTION SEASON FOR PRIMARY AND GENERAL ELECTION DEBATES. THAT'S IT FOR NOW. I'M TED SIMONS. THANKS SO MUCH FOR JOINING US. YOU HAVE A GREAT EVENING.

In this segment:
Candidates David Schapira and Kathy Hoffman
SPOTLIGHT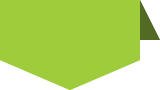 STAY in touch
with
azpbs.
org
!
Subscribe to Arizona PBS Newsletters: