We find out about the life of former Arizona Supreme Court Justice Ruth McGregor in this special Arizona Horizon In Focus.
Transcript:
TED: COMING UP ON THIS SPECIAL IN FOCUS EDITION OF ARIZONA HORIZON. A CONVERATION WITH RUTH MCGREGOR, FORMER CHIEF JUSTICE OF THE ARIZONA SUPREME COURT. WE'LL TALK ABOUT HER YEARS ON THE BENCH AND HER CONCERNS FOR THE FUTURE OF THE JUDICIARY. THE HONORABLE RUTH MCGREGOR NEXT ON ARIZONA HORIZON.

VIDEO: ARIZONA HORIZON IS MADE POSSIBLE WITH THE SUPPORT OF ARIZONA HIGHWAYS MAGAZINE FOR PEOPLE INSPIRED TO ENJOY ARIZONA's UNIQUE OUTDOOR EXPERIENCE AND BY APS WORKING 24/7 TO KEEP ARIZONA ON. AND BY THE CONTRIBUTIONS FROM THE FRIENDS OF EIGHT, MEMBERS OF YOUR ARIZONA PBS STATION. THANK YOU.

TED: GOOD EVENING AND WELCOME TO THIS SPECIAL INFOCUS EDITION OF ARIZONA HORIZON. I'M TED SIMONS. TONIGHT WE VISIT WITH RUTH MCGREGOR WHO SERVED ON THE ARIZONA SUPREME COURT FROM 1998 UNTIL 2009 INCLUDING ONE TERM AS CHIEF JUSTICE. PRIOR TO HER YEARS ON THE STATE's HIGH COURT SHE CLERKED FOR U.S. SUPREME COURT JUSTICE SANDRA DAY O'CONNOR. IT'S BEEN QUITE A LIFE IN THE LAW. WE WELCOME RUTH MCGREGOR TO ARIZONA HORIZON. GOOD TO SEE YOU, THANK YOU SO MUCH FOR JOINING US.

RUTH: THANK YOU FOR HAVING ME.

TED: THERE IS SO MUCH TO TALK WITH YOU ABOUT REGARDING THE LAW. BUT BEFORE WE GET TOO DETAILED. WHAT GOT YOU STARTED IN THE LAW? WERE YOU A LITTLE -- I KNOW YOU'RE FROM IOWA.

RUTH: I AM.

TED: LITTLE IOWA FARM GIRL SAID I WANTED TO BE A LAWYER?

RUTH: NO. WHEN I WAS GROWING UP, WOMEN DIDN'T WANT TO BE LAWYERS. WE THOUGHT WE COULD BE A NURSE OR A TEACHER OR A SECRETARY. SO I NEVER REALLY THOUGHT ABOUT BEING A LAWYER UNTIL I WAS IN UNDERGRADUATE SCHOOL AT THE UNIVERSITY OF IOWA AND I WAS ON THE DEBATE SQUAD. EVERYBODY ELSE WAS A MAN AND ALL OF THEM WERE GOING TO LAW SCHOOL. BUT AGAIN IT WAS JUST KIND OF, YOU KNOW, 3% OF LAW SCHOOL STUDENTS WERE WOMEN. IT JUAT WASN'T MUCH ACCEPTED. SO I BECAME A HIGH SCHOOL TEACHER. I THOUGHT I WOULD FINISH MY PH.D. AND BECOME A COLLEGE PROFESSOR BUT ALONG THE WAY WE CAME TO ARIZONA AND ASU HAD OPENED ITS LAW SCHOOL AND I SAW ANOTHER CHANCE TO DO WHAT I REALLY WANTED TO DO, SO I APPLIED AND I WAY PART OF THE FIFTH ENTERING CLASS THERE.

TED: WHAT YOU REALLY WANTED TO DO. WHEN DID YOU KNOW THAT YOU REALLY WANTED TO DO THAT?

RUTH: I THINK I PROBABLY KNEW IN HIGH SCHOOL. I CERTAINLY KNEW IN UNDERGRADUATE SCHOOL. BUT IT WAS – YOU KNOW, IT's HARD TO IMAGINE HOW LITTLE ENCOURAGEMENT THERE WAS FOR WOMEN TO GO INTO THE PROFESSIONS. IT WAS NOT ONLY THAT YOU WEREN'T ENCOURAGED YOU WERE ACTUALLY ACTIVELY DISCOURAGED FROM TRYING TO TAKE PART IN MEDICAL SCHOOL OR LAW SCHOOL, ENGINEERING. SO IT TOOK A WHILE. I GUESS I HAD TO BECOME MATURE ENOUGH TO DECIDE I COULD REALLY DO WHAT I WANTED.

TED: AND WHAT BROUGHT YOU TO ARIZONA?

RUTH: WELL MY HUSBAND HAD GRADUATED FROM MEDICAL SCHOOL AND WE CAME OUT SORT OF ON A LARK TO PHOENIX. IT WAS A ONE YEAR COMMITMENT. WE THOUGHT WE'D GO SOMEPLACE WE HAD NEVER BEEN. GOOD SAMARITAN HOSPITAL WAS PAYING MORE THAN A LOT OF HOSPITALS SO WE CAME OUT, SPENT A YEAR HERE AND THEN LEFT FOR HIS TWO YEARS IN THE ARMED FORCES WITHOUT ANY INTENTION TO COME BACK. WE HAD CHOSEN THREE CITIES WHERE HE COULD DO THE RESIDENCY HE WANTED AND I COULD FINISH MY PH.D. ASU DID NOT HAVE THE PH.D. PROGRAM I NEEDED. BUT WHILE WE WERE GONE, WE JUST MISSED PHOENIX AND THE DESERT. SO, I SAID, LET's GO BACK. I'LL FIND SOMETHING ELSE TO DO. AND THAT TURNED OUT TO BE LAW SCHOOL.

TED: ISN'T THAT SOMETHING. AT THIS TIME YOU WERE TEACHING, CORRECT?

RUTH: I WAS.

TED: CENTRAL HIGH SCHOOL.

RUTH: I DID.

TED: AND YOU ALSO TAUGHT IN SELMA, ALABAMA. TALK TO US ABOUT THAT.

RUTH: WELL BOB WAS STATIONED AT CRAIG AIR FORCE BASE OUTSIDE OF SELMA, IT WAS AN AIR TRAINING BASE. AND I DIDN'T INTEND TO TEACH. BUT IN AUGUST, I WAS ACTUALLY READING SOMETHING AND I SAW THAT THE HIGH SCHOOL WAS STILL LACKING TEACHERS IN SEVERAL AREAS INCLUDING ENGLISH THAT I WAS QUALIFIED TO TEACH. IT WAS THE YEAR THAT THE FEDERAL DISTRICT COURT HAD TOLD THE SELMA SCHOOLS THEY HAD TO INTEGRATE, 14 YEARS AFTER THE BROWN DECISION AND IT JUST SEEMED AS IF I SHOULDN'T BE SITTING HOME DOING NOTHING WHEN THEY NEEDED TEACHERS IN WHAT WAS A PRETTY DIFFICULT TIME. SO I WENT IN AND I TAUGHT HIGH SCHOOL ENGLISH IN THE YEAR THAT THE SELMA PUBLIC SCHOOLS INTEGRATED.

TED: WOW. YOU CAME BACK TO ARIZONA BECAUSE YOU MISSED ARIZONA.

RUTH: ABSOLUTELY. YES.

TED: AND GOT INTO LAW. WHEN YOU GOT INTO LAW SCHOOL, FAMILY, FRIENDS AT THE TIME WHAT DID THEY TELL YOU?

RUTH: WELL I THINK MY FAMILY WAS EXCITED FOR ME BECAUSE THEY KNEW IT WAS SOMETHING I WANTED TO DO. FRIENDS, ESPECIALLY MY HUSBAND's FRIENDS IN THE SURGICAL RESIDENCIES, WERE NOT AS SUPPORTIVE OF WHAT I WAS DOING. THEY THOUGHT IT WAS QUITE ODD.

TED: ONCE YOU GOT INTO LAW SCHOOL, NOT A LOT OF OTHER WOMEN THERE.

RUTH: THERE WEREN'T. WE ACTUALLY HAD QUITE A FEW WOMEN FOR 1971 THIS WAS, WE HAD EITHER 12 OR 14% OF THE CLASS WAS WOMEN. NOW WITHIN ABOUT 8 YEARS, 30 OR 40% OF MOST LAW SCHOOLS WOULD BE WOMEN. SO WE WERE ON THE BEGINNING EDGE OF THAT. BUT YEAH WE WERE A SMALL PORTION OF THE LAW SCHOOL CLASS.

TED: DID THE SCHOOL TRY AND FUNNEL YOU INTO ONE AREA OR ANOTHER OR WAS IT -- WERE THEY OKAY WITH THAT KIND OF A THING?

RUTH: THE SCHOOL WAS OKAY WITH IT. I NEVER FELT ANY PUSH FROM THE PROFESSORS TO GO INTO AN AREA THAT WAS APPROPRIATE FOR WOMEN. THAT WASN'T TRUE IN PRACTICE IN 1974. WHEN WE GRADUATED, WOMEN WERE STILL BEING ENCOURAGED TO GO INTO TRUST ESTATES OR FAMILY LAW. THOSE WERE REGARDED AS APPROPRIATE PLACES FOR WOMEN. I WANTED TO BE A TRIAL LAWYER. SO THAT WAS SOMETHING DIFFERENT AMONG -- BUT OUR LAW FIRM DIDN'T DISCOURAGE ME FROM THAT. FENNEMORE CRAIG LET ME DO WHAT I WANTED.

TED: DO YOU THINK THAT BEING IN ARIZONA, A YOUNG STATE, VIBRANT AND NOT BOGGED DOWN BY TRADITION, AND THESE SORTS OF THINGS, DO YOU THINK THAT HELPED YOU?

RUTH: I THINK IT MADE ALL DIFFERENCE ACTUALLY. AND NOT ONLY A YOUNG STATE BUT A STATE THAT HAD -- THE COMMUNITY PROPERTY TRADITION, A STATE WHERE WOMEN HAD BEEN LEGALLY PARTNERS WITH MEN FOR A LONG TIME, THE STATE THAT VALUED INDEPENDENCE AMONG WOMEN AS WELL AS AMONG MEN. I THINK IT MADE A LOT OF DIFFERENCE. AND WHEN I WAS IN PRACTICE, I COULD SEE WHEN I SPOKE WITH MY CONTEMPORARIES WHO WERE IN THE EAST COAST WHERE PEOPLE THOUGHT THINGS WERE MORE PROGRESSIVE WERE STILL BEING FUNNELED INTO AREAS MORE APPROPRIATE FOR WOMEN. WHERE AS HERE, I MEAN, HATTIE BABBIT, OUR GOVERNOR BABBIT'S WIFE WAS A TRIAL LAWYER. WE HAD A NUMBER OF WOMEN WHO WERE DOING NON-TRADITIONAL WOMEN's LAW.

TED: AND YET, YOU WERE STILL-- I WOULD IMAGINE, THE FIRST WOMAN TO DO THIS, THIS, AND THIS. DID THAT ADD PRESSURE? DID YOU FEEL THAT PRESSURE?

RUTH: SURE. THERE'S NO WAY YOU CAN'T FEEL THE PRESSURE WHEN YOU KNOW YOU ARE THE FIRST WOMAN LAWYER TO DO X AND WORK WITH THIS PERSON TO TRY A CASE IN THIS JUDGE's COURT. BECAUSE YOU KNOW THAT THERE ARE GOING TO BE STEREOTYPICAL VIEWS. AND IF YOU DO POORLY IT WILL REFLECT BADLY ON ALL WOMEN LAWYERS. SO SURE WE ALL FELT PRESSURE TO TRY TO DO WELL.

TED: DO YOU THINK SOME ATTORNEYS MAYBE EVEN SOME JUDGES WERE HOPING YOU WOULD DO POORLY?

RUTH: I THINK THERE IS NO DOUBT OF THAT. THEY WERE VERY OPEN IN TELLING THOSE OF US IN TRIAL LAW ESPECIALLY THAT WASN'T A PLACE FOR WOMEN AND THAT WOMEN LITIGATORS, THAT's NOT SOMETHING WE SHOULD BE DOING. THE JUDGES WERE SOMETIMES SURPRISED IF WE DID WELL. I REMEMBER ONE OCCASION WHEN THE JUDGE ACTUALLY EXPRESSED HIS SURPRISE THAT I HAD MADE A GOOD ARGUMENT. [LAUGHTER]

TED: IT's NOT THAT LONG AGO, IS IT?

RUTH: IT ISN'T. WELL LONGER THAN WE THINK I GUESS. BUT IT HASN'T CHANGED AS MUCH AS IT SHOULD HAVE CHANGED IN ALL THE YEARS SINCE THEN.


TED: SO YOU THINK THAT STILL EXISTS IN MANY CORNERS?

RUTH: I KNOW IT DOES. IT's NOT AS RAMPANT AS IT WAS IN THE MID 1970S BUT I KNOW TALKING WITH YOUNG WOMEN LAWYERS THAT THERE IS STILL SOME OF THIS THING THAT YOU DON'T GET THE ASSUMPTION OF COMPETENCY WHEN YOU'RE A WOMAN IN A TRADITIONALLY MALE FIELD. YOU HAVE TO PROVE YOUR COMPETENCY OVER AND OVER. PEOPLE EXPECT A MALE LAWYER TO KNOW WHAT HE'S DOING. IF YOU'RE A WOMEN LAWYER THERE IS A TENDENCY TO MAKE YOU PROVE YOU KNOW WHAT YOU'RE DOING. SO I THINK THERE IS STILL SOME OF IT. IT's GETTING LESS AS MORE AND MORE WOMEN GO INTO LAW. BUT I KNOW, AT LEAST I KNOW IT's STILL THERE FROM TALKING WITH YOUNG LAWYERS.

TED: THAT'S INTERESTING BECAUSE YOU WOULD THINK WITH JUSTICE O'CONNOR ON THE U.S. SUPREME COURT AND NOW YOU LOOK AT THE U.S. SUPREME COURT THERE ARE WOMEN ALL OVER IT. YOU WOULD THINK THAT WOULD CHANGE MINDS. BACK TO JUSTICE O'CONNOR. HOW DID YOUR RELATIONSHIP WITH HER- HOW DID THAT START?

RUTH: WELL I KNEW HER BECAUSE JOHN O'CONNOR WAS A PARTNER AT FENNEMORE CRAIG AND THE FIRM APPOINTED A MENTOR LAWYER WHEN NEW LAWYERS CAME ON. AND I GUESS THEY THOUGHT THAT JOHN KNEW HOW TO DEAL WITH WOMEN LAWYERS SO THEY APPOINTED HIM AS MY MENTOR. AND THAT's HOW I FIRST GOT TO KNOW THE O'CONNORS, WAS THROUGH THE LAW FIRM. WHEN SANDRA O'CONNOR WENT TO THE SUPERIOR COURT WE OF COURSE COULD NEVER APPEAR BEFORE HER BECAUSE OF JOHN BEING IN OUR LAW FIRM. SO I NEVER GOT ACTUALLY TO APPEAR BEFORE HER AS A JUDGE. SO I KNEW HER SOCIALLY BEFORE REALLY SHE WAS APPOINTED TO THE COURT.

TED: AND YOU HAD A CHANCE TO CLERK FOR HER. WHAT WAS THAT LIKE?

RUTH: IT WAS AMAZING. I WENT OF COURSE IN SORT OF A NON TRADITIONAL WAY. I WAS OLDER THAN THE OTHER LAW CLERKS. I'D BEEN IN PRACTICE FOR 7 YEARS. I HADN'T DONE A CIRCUIT COURT CLERKSHIP. BUT SHE ASKED ME TO GO WITH HER I THINK ON JOHN O'CONNOR's RECOMMENDATION AND IT WAS -- NO OTHER PROFESSION HAS THE EQUIVALENT OF A UNITED STATES SUPREME COURT. THERE IS NO OVERARCHING GROUP FOR OTHER PROFESSIONS. AND SO ANY TIME YOU HAVE A CHANCE TO BE LAW CLERK TO WORK ANY CAPACITY IN THE SUPREME COURT IS AN EXTRAORDINARY OPPORTUNITY. AND THEN WE GOT TO BE THERE TO WATCH THE REACTION TO HER BEING ON THE COURT. I MEAN, THE FIRST MONDAY IN OCTOBER WHEN THEY ALL WALKED OUT AND FOR THE FIRST TIME THERE WAS A WOMAN AMONG THE 9 JUSTICES, IT WAS -- JUST AN EMOTIONAL EXPERIENCE.

TED: I WAS GOING TO SAY THAT HAD TO HIT YOU PRETTY HARD.

RUTH: IT DID.

TED: TO WATCH THAT. I MEAN YOU-- YOU COULD SEE IN HER FACE, I MEAN. JUSTICE O'CONNOR DOESN'T HOLDS HER CARDS PRETTY CLOSE.

RUTH: THAT'S RIGHT.

TED: EVEN IN HER FACE YOU COULD SEE THIS IS A BIG DEAL.

RUTH: IT WAS A BIG DEAL. THE FACT THAT WE HAD GONE THAT LONG IN THIS COUNTRY'S HISTORY WITH, REALLY, A WOMAN NEVER BEING SERIOUSLY CONSIDERED, YOU KNOW A FEW NAMES HAVE BEEN ABOUT. AND THE FIRST TIME SHE ASKED A QUESTION, THE FIRST TIME SHE ISSUED AN OPINION, EVERYTHING WAS THE FIRST TIME THAT A WOMAN HAD DONE THESE THINGS.

TED: THE IMPORTANCE OF DIVERSITY ON ANYTHING. TALK ABOUT YOUR COURT EXPERIENCE. BUT DO U.S. SUPREME COURTS -- COURTS IN GENERAL, HOW IMPORTANT IS IT TO HAVE DIVERSITY?

RUTH: WELL, YOU KNOW, I THINK WE HAVE SOME PRETTY GOOD RESEARCH ON THIS AND WHAT WE FOUND IS ANY GROUP DECISION-MAKING PROCESS IMPROVES AS YOU ADD DIVERSITY. WHEN YOU ADD DIFFERENT POINTS OF VIEW AND DIFFERENT APPROACHES YOU THINK OF THINGS YOU DIDN'T THINK OF BEFORE AND YOU COME TO A BETTER END PRODUCT. SO I THINK IT's REALLY IMPORTANT THAT WE HAVE DIVERSITY ON OUR COURTS AND IN MANY WAYS WE HAVE VERY LITTLE. IN ARIZONA WE'VE DONE QUITE WELL. ON OUR TRIAL COURT AND OUR COURT OF APPEALS. OUR SUPREME COURT IS STILL LIMITED IN DIVERSITY. I THINK WE NEED TO DO BETTER THERE. THE UNITED STATES SUPREME COURT IS REALLY NOT AT ALL DIVERSE. IT'S -- OKAY, I MEAN, THEY HAVE THREE WOMEN BUT STILL ONLY THREE OUT OF 9. AND THEY'VE ONLY HAD 4 IN THE HISTORY OF THE U.S. SUPREME COURT. BUT BEYOND THAT, IT's -- THE JUSTICES TEND TO COME FROM A VERY NARROW GROUP OF PEOPLE. THEY ALL WENT TO ONE OF TWO LAW SCHOOLS. THERE'S ONLY ONE WHO LIVED WEST OF THE MISSISSIPPI RIVER. WE HAVE ONE AFRICAN-AMERICAN. ONE HISPANIC. WE'VE HAD TWO AFRICAN-AMERICANS IN HISTORY AND ONLY ONE HISPANIC. THAT's A VERY NARROW GROUP FOR A COUNTRY AS DIVERSE AS OURS IS.

TED: YEAH AND MY FIRST IMPRESSION HAVING SEEN THE COURT IN YEARS PAST IS IT's GOTTEN A LOT BETTER WITH THREE WOMEN ON THERE. IT SEEMS LIKE IT's SO MUCH BETTER. HISPANIC, A BLACK PERSON ON THERE AND YOU'RE SAYING, NO WE GOT A WAYS TO GO.

RUTH: WELL, YEAH, I MEAN THERE ARE ALL DIFFERENT KINDS OF DIVERSITY WE SHOULD BE LOOKING AT IF WE WANT TO HAVE A RANGE OF OPINIONS AND POINTS OF VIEWS BEING BROUGHT INTO THE COURT. AND THE COURT HAS EVERY MEMBER OF THE COURT IS EITHER CATHOLIC OR JEWISH. THAT's A VERY NARROW THING FOR A COUNTRY THAT IS DIVERSE IN RELIGION AS THIS COUNTRY IS. SO IN MANY WAYS THE COURT IS VERY NARROW ALTHOUGH IT HAS IMPROVED IN GENERAL GENDER.

TED: NOW, WE TALKED ABOUT YOU BEING THE FIRST IN A VARIETY OF THINGS. YOU DECIDED YOU WANTED TO BE A JUDGE.

RUTH: I DID.

TED: WHY DID YOU LEAVE PRACTICE FOR THE BENCH?

RUTH: WELL YOU KNOW, I NEVER HAD THOUGHT ABOUT IT UNTIL I CLERKED FOR JUSTICE O'CONNOR. AND BEING PART OF THE PROCESS I WAS SO IMPRESSED WITH HOW CAREFULLY DECISIONS WERE MADE AND HOW CAREFULLY THINGS WERE WRITTEN SO THAT THE WORDS MEANT WHAT THE COURT MEANT TO SAY. AND THE OTHER THING THAT WAS HAPPENING IS THE MORE EXPERIENCED AND SENIOR YOU GET AS A TRIAL LAWYER OR AS AN APPELLATE LAWYER, THE LESS OF THE BASIC WORK YOU DO YOURSELF. SO I LOVED RESEARCHING AND PULLING DIFFERENT STRANDS OF THE LAW TOGETHER. BUT PRETTY SOON CLIENTS CAN'T AFFORD TO PAY YOU TO DO THAT WORK. SO ASSOCIATES DO IT. AND SO YOU DO LESS AND LESS WRITING AND LESS AND LESS REALLY DEVELOPING THE THEORY OF THE LAW. SO I THOUGHT I WOULD ENJOY DOING THAT AND APPELLATE JUDGE IS A WAY TO DO THAT KIND OF WORK. I DIDN'T DISLIKE MY PRACTICE. I LOVED MY PRACTICE. I LOVED BEING IN FRONT OF A JURY. IT'S GREAT FUN. BUT IT WAS ANOTHER PART OF THE PRACTICE THAT I WAS HAVING TO GET AWAY FROM THAT I WANTED TO GO BACK TO.

TED: DO GOOD ATTORNEYS MAKE GOOD JUDGES? CAN YOU BE A GOOD JUDGE AND A SO-SO ATTORNEY?

RUTH: CAN YOU BE A GOOD JUDGE AND A SO-SO, IF YOU'VE BEEN A SO-SO ATTORNEY? I THINK IT WOULD BE HARD BECAUSE THERE ARE SKILLS THAT CARRY OVER. THE MOST IMPORTANT SKILL IN MY VIEW TO BEING A GOOD LAWYER OR A GOOD JUDGE IS THE ABILITY TO ANALYZE A PROBLEM THAT COMES TO YOU. I MEAN LAWYERS AND JUDGES ARE REALLY PROBLEM SOLVERS. THAT's WHAT THEY DO. AND IF YOU CAN'T DO A GOOD JOB OF ANALYZING AND THEN APPLYING THE LAW TO THE FACTS YOU HAVE YOU CAN'T BE A VERY GOOD LAWYER. AND YOU CAN'T BE A VERY GOOD JUDGE. SO I THINK IN THAT SENSE THERE'S A BASIC SKILLSET THAT YOU NEED TO BE A GOOD JUDGE AND YOU ALSO NEED IT TO A GOOD LAWYER.

TED: YOUR EXPERIENCE ON THE STATES HIGH COURT, WHAT STANDS OUT TO YOU?

RUTH: OH, GOSH, ARIZONA HAS SUCH A GOOD SUPREME COURT. COURT OF APPEALS TOO. AND I THINK WHAT STANDS OUT MORE THAN ANYTHING WAS HOW WELL WE WORKED TOGETHER AS A COLLEGIAL COURT. COLLEGIAL, NOT IN THE SENSE OF FRIENDSHIP BUT JOINT DECISIONS. IT WASN'T PERSONAL, DISAGREEMENTS WEREN'T PERSONAL. THEY WEREN'T POLITICAL. THEY WERE THINGS THAT WE WORKED THROUGH PROFESSIONALLY AND IT MADE IT SUCH A GOOD EXPERIENCE, AGAIN, TO SEE PEOPLE REALLY TRYING TO GET TO THE RIGHT CONCLUSION FOR THE RIGHT REASON. THAT'S A GREAT WORK ATMOSPHERE TO BE IN.

TED: THAT's INTERESTING BECAUSE U.S. SUPREME COURT JUSTICE JOHN ROBERTS HAS TALKED ABOUT HOW HE'S STRIVING TO GET MORE CONSENSUS ON THE COURT. AND SOMETIMES YOU SEE SOME OF THE FOLKS, SCHOLARS OF THE WORLD KIND OF GOING THEIR OWN WAY AND YOU THINK WELL MAYBE THAT's THE TRAILBLAZER. MAYBE THAT's THE BRILLIANT MIND. BUT NOT NECESSARILY. I MEAN, THE IDEA OF A COURT FINDING CONSENSUS MEANS THIS IS GOOD LAW.

RUTH: AND OF COURSE YEAH. AND IT ALSO MEANS THAT YOU COME TO THE CASE WITHOUT PRECONCEPTIONS. YOU KNOW IF YOU JUST DO KNEE JERK RULINGS AND REACTIONS IT's VERY EASY TO BE A JUDGE BECAUSE YOU DON'T HAVE TO THINK MUCH ABOUT IT. BUT IF YOU REALLY WANT TO EXAMINE THE ISSUES, YOU'LL OFTEN REACH CONSENSUS. I WAS SURPRISED OFTEN AT THE CASES THAT I THOUGHT WE WOULD BE VERY DIVERGENT ON BUT WE ALL WOULD HAVE PREPARED AND WE CAME AND TALKED ABOUT THEM AT CONFERENCE. WE WERE AMAZINGLY CLOSE IN THE ANALYSIS. NOW, THERE ARE TIMES WHEN YOU SIMPLY SEE THE LAW DIFFERENTLY THAN YOUR COLLEAGUES AND THEN I THINK IT's VALUABLE TO WRITE A DESCENT. TO SHOW THAT THERE IS ANOTHER WAY THAT THE LAW COULD DEVELOP HERE. ANOTHER REASONABLE WAY THAT DOESN'T DO DAMAGE TO WHAT's COME BEFORE. BUT THEN THERE'S A WHOLE OTHER CATEGORY OF DESCENTS THAT I CALL THEM VANITY DESCENTS AND THOSE ARE THE ONES WHERE SOMEBODY IS JUST SAYING I'M SMARTER THAN YOU AND WHERE THEY PERSONALLY ATTACK OTHER PEOPLE. I THINK THAT's HARMFUL TO A COURT AND WE REALLY DIDN'T HAVE THAT ON THE ARIZONA SUPREME COURT.

TED: NOW YOU DECIDED TO LEAVE-

RUTH: RIGHT.

TED: WHICH I THINK SURPRISED SOME FOLKS AT THE TIME.

RUTH: IT DID.

TED: SURPRISED FRIENDS, I'M SURE, AS WELL. WHY DID YOU DO IT?

RUTH: WELL, YOU KNOW, IT WAS ABOUT A YEAR BEFORE I RETIRED I STARTED THINKING THAT I COULD IMAGINE RETIRING. I NEVER HAD BEEN ABLE TO -- PEOPLE WOULD SAY ARE YOU GOING TO RETIRE AND I WOULD SAY 'OH I CAN'T EVEN IMAGINE.' AND I STARTED THINKING I COULD IMAGINE NOT GOING TO WORK EVERY DAY AND I REALLY WANTED TO LEAVE BEFORE I FELT I WASN'T GIVING FULL EFFORT BECAUSE YOU NEED FULL EFFORT WHEN YOU'RE SERVING AS CHIEF JUSTICE. AND IT JUST SEEMED THAT 2009 WAS A GOOD TIME FOR ME TO LEAVE. MY HUSBAND WAS RETIRING. THAT MEANT WE WOULD BOTH RETIRE AT THE SAME TIME. WHAT I DIDN'T ANTICIPATE -- I KEPT PRETTY MUCH A SECRET UNTIL THEY ANNOUNCED IT AT THE STATE OF JUDICIARY OVER THE LEGISLATURE AND I GOT CALLS FROM FRIENDS WHO THOUGHT I WAS SICK BECAUSE THEY WERE SO SURPRISED. I HADN'T ANTICIPATED THAT I WOULD CAUSE PEOPLE CONCERN.

TED: WELL, PEOPLE WONDERING -- YOU ARE SICK, MAYBE A FAMILY MEMBER-

RUTH: RIGHT.

TED: THERE'S A CRISIS SOMEWHERE-

RUTH: NO.

TED: BECAUSE THINGS SEEMED TO BE GOING PRETTY WELL FOR YOU.

RUTH: THEY WERE. THEY WERE. AND I ENJOYED MY JOB BUT I ALWAYS THINK YOU SHOULD STOP ANYTHING BEFORE PEOPLE THINK YOU SHOULD. AND I FELT AS IF I STAYED ANOTHER YEAR OR 2 OR 4 IT WOULD BE HARDER AND HARDER TO GIVE A FULL COMMITMENT.

TED: AND AGAIN THIS IS 2009. THIS IS A WHILE BACK. DO YOU WISH NOW, DO YOU LOOK BACK AND THINK, MAYBE I COULD HAVE STAYED A COUPLE OF YEARS.

RUTH: OH, SURE I COULD HAVE STAYED A COUPLE MORE YEARS BUT I HAVEN'T REGRETTED IT. I-WHENEVER ANYONE RETIRES I THINK YOU ALWAYS HOPE YOU'RE NOT GOING TOO LATE OR TOO EARLY. AND ALL YOU CAN DO IS TAKE THE FACTS YOU HAVE AT HAND, ANALYZE THEM, TRY TO COME TO YOUR BEST DECISION AND SAY, I THINK THIS IS THE RIGHT TIME. AND IT TURNED OUT TO BE FOR ME BUT YOU NEVER KNOW FOR SURE.

TED: DO YOU MISS THOSE DAYS?

RUTH: I MISS THE PEOPLE I WORKED WITH AND I MISS -- I TELL PEOPLE I MISS KNOWING WHAT's REALLY GOING ON

TED: I BET YOU DO

RUTH: BECAUSE LIKE EVERYBODY ELSE I HAVE TO RELY ON NEWS REPORTS NOW. BUT I WAS READY TO LEAVE. I WAS READY, KIND OF, FOR A NEW PART OF MY LIFE.

TED: WHAT DON'T YOU MISS? FROM BEING ON THE STATE SUPREME COURT.

RUTH: YOU KNOW THERE WAS NOTHING I REALLY HATED ABOUT BEING ON THE COURT. I THOUGHT I WOULD NOT MUCH ENJOY THE ADMINISTRATIVE WORK AS CHIEF AND I DID. I THOUGHT THAT IT WOULD BE DIFFICULT TO WORK WITH A LEGISLATURE AND WHILE WE HAD OUR DISAGREEMENTS, IT WAS NEVER UNPLEASANT TO WORK WITH THE LEGISLATURE. THEY WERE GENERALLY RESPECTFUL OF THE COURTS ALTHOUGH SOME HAD A DIFFERENT VIEW OF WHAT THE COURTS PROPER ROLE WAS. BUT THERE WAS NOTHING THAT I SAY 'OH MAN I'M GLAD I GOT AWAY FROM THAT.'

TED: WELL WE MENTIONED, YOU JUST MEANTIONED THE LEGISLATURE AND THERE SEEMS TO BE A PERSISTENT PUSH ALONG SOME OF THE CAPITAL TO GET RID OF THE MERIT SELECTION, ARIZONA'S MERIT SELECTION OF JUDGES. TALK ABOUT THE MERIT SELECTION. I KNOW YOU'VE CHAMPIONED THIS AND YOU FOUGHT FOR IT AND CONTINUE TO FIGHT FOR IT BECAUSE IT CONTINUES TO BE THREATENED. WHAT IS THAT SYSTEM AND WHY IS IT SO IMPORTANT?

RUTH: WELL, THE WHOLE BASIS OF A MERIT SELECTION OR COMMISSION-BASED SYSTEM IS TO TRY TO GET POLITICS AND MONEY OUT OF THE SELECTION OF JUDGES. THERE'S NO REASON THAT THE PERSON WITH THE BIGGEST CAMPAIGN SHOULD BE THE JUDGE. IT DOESN'T MAKE ANY SENSE. YOU WOULDN'T CHOOSE A SURGEON OR A DENTIST OR A LAWYER ON THE BASIS OF HOW POPULAR THEY WERE IN THE PUBLIC. SO WHAT THE MERIT SELECTION SYSTEM TRIES TO DO IS SAY, HOW CAN WE USE A SYSTEM THAT RECOGNIZES THE ATTRIBUTES THAT ARE MOST LIKELY TO MAKE SOMEONE A GOOD JUDGE. HOW CAN WE BEST EVALUATE THEIR INTEGRITY AND THEIR INTELLIGENCE AND THEIR WILLINGNESS TO STUDY THE LAW AND THEI ABILITY TO BE IMPARTIAL? AND SO WHAT THE MERIT SELECTION DOES IS HAVE A DOMINATING COMMISSIONS. IN ARIZONA WE EXPANDED OURS IN 1992 I BELIEVE IT WAS OR 1990, SO THAT NOW IS 16 PEOPLE INCLUDING THE CHIEF JUSTICE. MORE ARE PUBLIC MEMBERS, 10 PUBLIC MEMBERS AND 5 LAWYERS. SO WE DRAW FROM A LOT OF AREAS OF PUBLIC EXPERTISE. AND THE PEOPLE I WORKED WITH ON THE COMMISSION WERE JUST EXTRAORDINARY IN THEIR THOUGHTFULNESS AND IN THE SKILLS THEY BROUGHT. SO WHEN YOU GO THROUGH THE PROCESS OF THESE LONG APPLICATIONS AND THEN INTERVIEWING PEOPLE AND DISCUSSING THEM AND THEN SENDING A LIST TO THE GOVERNOR, ARIZONIANS CAN BE REALLY CONFIDENT THAT THE PEOPLE ON THAT LIST ARE QUALIFIED TO BE A JUDGE.

TED: AND YET THERE IS A CONCERN OF THE POLITICALIZATION OF THE COURTS. THERE ARE THOSE WHEN YOU HEAR THE PHRASE, ACTIVIST JUDGE. THAT'S THE ACTIONS OF AN ACTIVIST JUDGE, WHAT DO YOU THINK?

RUTH: WELL, FIRST I REGRET THAT THERE ARE A FEW JUDGES -- I DON'T THINK IN ARIZONA BUT ELSEWHERE TO WHOM THAT TERM APPLIES -- IN THE SENSE THAT THEY APPLY THEIR PERSONAL VIEW INSTEAD OF WHAT THE LAW REQUIRES. SO, BUT FOR THE MOST PART WHEN PEOPLE USE THAT TERM, I THINK THEY MEAN A JUDGE WHO DISAGREES WITH THEM. AND IT'S A GOOD LABEL TO PUT ON. SO IF YOU DON'T LIKE WHAT THE COURT DECIDES AT THE FIFTH AMENDMENT OR THE FOURTH AMENDMENT, MEANS YOU SAY THEY'RE ACTIVIST JUDGES. IN FACT THAT OFTEN JUST MEANS THAT THE SPEAKER WISHES THEY HAD RULED OTHER WAY. BUT JUDGES ARE NOT INTENDED TO BE ACTIVISTS IN THE TERM. WE ARE NOT INTENDED TO BE LEGISLATURES AND YET JUDGES DO HAVE TO INTERPRET THE CONSTITUTION. THAT's ONE OF THEIR PRIMARY RESPONSIBILITIES AND THAT MEANS THAT BECAUSE THOSE QUESTIONS ARE NOT EASY, THERE'S ALWAYS A GOOD ARGUMENT ON THE OTHER SIDE THAT A LOT OF PEOPLE WOULD DISAGREE WITH THEM. SO THAT's WHY IT's IMPORTANT FOR JUDGES TO BE ABLE TO SHOW A REASON FOUNDATION FOR THEIR OPINIONS SO THAT PEOPLE READING THEM CAN FOLLOW ALONG AND SEE HOW THE JUDGE GOT TO THAT OPINION. I THINK IF WE DO THAT CAREFULLY, WE DO MUCH TO GET AWAY FROM THAT. BUT THE OTHER THING THAT HAPPENS IS IN STATES THAT HAVE ELECTIONS WHERE THEY HAVE BECOME VERY POLITICAL, IF YOU ELECT JUDGES ON THE BASIS OF POLITICS, YOU'RE PROBABLY GOING TO GET JUDGES WHO ARE MORE POLITICAL THAN IF YOU HAD ANOTHER METHOD. SO IF WE USE THE COMMISSION METHOD IN ARIZONA, WE SHOULD GET JUDGES AND WE HAVE IN THE PAST WHOSE JUDGMENT IS BASED ON THE LAW AND NOT THEIR POLITICAL LOYALTIES. DURING THE TIME THAT I WAS ON THE COURT, WE NEVER ONCE DISCUSSED ANYTHING FROM A POLITICAL POINT OF VIEW. NOT ONCE. I TRUST THAT IT's THE SAME WAY NOW.

TED: DO YOU FEEL THOUGH THAT THE INDEPENDENCE OF THE JUDICIARY IS THREATENED? PERHAPS MORE NOW THAN EVER.

RUTH: I BELIEVE THAT IT IS. AND I THINK IT'S COMING FROM A NUMBER OF DIFFERENT DIRETIONS. ONE IS THE INCREASED PARTICIPATION OF SPECIAL INTEREST GROUPS IN THE ELECTION AND SELECTION OF JUDGES. THIS IS SOMETHING THAT WASN'T HAPPENING MUCH EVEN IN 2009 WHEN I LEFT THE COURT IT WAS JUST STARTING. BUT NATIONALLY IN STATES WITH ELECTIONS, SPECIAL INTEREST GROUPS FROM OUTSIDE THE STATE ARE NOW CONTRIBUTING ALMOST HALF OF THE MONEY SPENT IN JUDICIAL ELECTIONS AND MORE THAN THAT ON THE TELEVISION ADVERTISING. THIS IS VERY BAD FOR OUR SYSTEM OF JUSTICE WHEN WE HAVE PEOPLE WHO ARE TRYING TO PUSH A PARTICULAR POLITICAL POINT OF VIEW HAVING SUCH AN IMPACT ON THE SELECTION OF JUDGES. THAT's WHY I THINK MERIT SELECTION IS SO IMPORTANT. IS IT PERFECT? DOES IT ENTIRELY WEED OUT ANY POLITICAL INTERESTS? NO. OF COURSE IT DOESN'T. BUT IF PEOPLE REALLY FOLLOW WHAT IS DONE BY THE COMMISSIONS, THEY'LL SEE THAT IT WEEDS OUT A LOT OF THAT. AND PEOPLE WITHOUT ANY POLITICAL POWER -- AS IN MY INSTANCE I DIDN'T HAVE ANY POLITICAL POWER WHEN I WAS NOMINATED FOR A JUDICIAL POSITION, STILL HAVE THE OPPORTUNITY TO BE A JUDGE IF THEY HAVE THE SKILLS.

TED: WELL IT'S OBVIOUS YOU STILL HAVE A PASSION FOR THE LAW.

RUTH: I DO.

TED: IT'S GREAT TO SEE. IT'S GREAT TO VISIT WITH YOU. WE'RE ALMOST OUT OF TIME. BUT I HAVE TO ASK, WHAT ARE YOUR HOBBIES?

RUTH: WELL THEY CHANGE AS YOU GET OLDER. I WOULD HAVE USED TO SAY HIKING. NOW I SAY WALKING. WE TRAVEL A LOT. MY HUSBAND AND I AND FRIENDS AND FAMILY HAVE TRAVELED A LOT SINCE OUR RETIREMENT AND THAT's BECOME A REAL SOURCE OF ENJOYMENT. FIRST WE GO TO THE THEATRE. WE FINALLY QUIT GOING TO FOOTBALL GAMES JUST BECAUSE IT's TOO HOT. BUT WE ENJOY PERFORMANCES OF ALL SORTS.

TED: LAST QUESTION. THAT LITTLE FARM GIRL FROM IOWA,

RUTH: MHM, YEAH

TED: SHE WAS OUT DOING WHAT FARM GIRLS DO. THERE MILKING THE COWS OR WHATEVER YOU DO. DID SHE EVER THINK SHE WOULD BE WHERE YOU ARE NOW?

RUTH: NEVER IN A MILLION YEARS. NEVER.

TED: IT'S AN AMAZING LIFE ISN'T IT?

RUTH: IT HAS BEEN AN AMAZING AND SUCH A -- REALLY IT HAS BEEN A WONDERFUL LIFE.

TED: WELL CONGRATULATIONS. IT WAS GREAT VISITING WITH YOU. I'M SURE THAT A LOT OF FOLKS IN AND AROUND THE LAW WILL BE INTERESTED TO HEAR ABOUT THE LIFE OF RUTH MCGREGOR. IT'S SO GOOD TO SEE YOU. THANK YOU SO MUCH FOR JOINING US.

RUTH: THANK YOU.

TED: AND THAT IS IT FOR NOW. I'M TED SIMONS. THANK YOU SO MUCH FOR JOINING US. YOU HAVE A GREAT EVENING.

VIDEO: IF YOU HAVE COMMENTS ABOUT ARIZONA HORIZON PLEASE CONTACT US AT ONE OF THE ADDRESSES ON YOUR SCREEN. YOUR COMMENTS MAY BE USED ON A FUTURE ADDITION OF ARIZONA HORIZON. THANK YOU.

In this segment:
Former Arizona Supreme Court Justice Ruth McGregor
SPOTLIGHT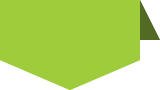 STAY in touch
with
azpbs.
org
!
Subscribe to Arizona PBS Newsletters: