London law enforcement authorities have had their hands full recently with the bombings in their city. We'll talk to former police officer Brad Parker about law enforcement in England. He was recently in England and Ireland to train police there.
Transcript:
>> Michael Grant:
Tonight on "Horizon," good news for the valley's economy. Intel is going to build another computer-chip-manufacturing plant here. Most London police don't carry guns. So how do they handle dangerous situations? We'll hear from a valley man who helped train them. Plus, a visit with outgoing state Democratic Party Chair Jim Pederson, who is rumored to have his eye on the senate seat occupied by Republican Jon Kyl. More on these topics, next, on "Horizon."

>> Announcer:
"Horizon" is made possible by the friends of channel 8, members who provide financial support to this Arizona PBS station. Thank you.

>> Michael Grant:
Good evening, and welcome to "Horizon." I'm Michael Grant. It was quite a coup for the valley. Earlier this week, Intel announced it was putting a new $3-billion-dollar plant in Chandler. We'll talk to a computer Chip industry analyst about the new plant and the high tech industry here, but first, Mike Sauceda tells us more about the new Intel plant.

>> Mike Sauceda:
Preparation for a new 3-billion-dollar plant in Chandler is underway. The new computer-chip-manufacturing plant will be located next to two other Intel plants at Dobson and Queen Creek roads. Tom Franz is an Intel vice president.

>> Tom Franz:
The facility basically will start at the end of what is currently FAB 22, the building you see here.

>> Mike Sauceda:
The new plant called FAB 32 will employ 1,000 people and 3,000 during the construction phase. Why locate the plant in Arizona?

>> Tom Franz:
Combination of things. We went through a pretty rigorous selection process. We looked at the infrastructure from just a power, water, those kinds of things, technical capabilities, where we had facilities, the tax situation, government grants, all of those things kind of came together to make Arizona the place where you put FAB 32.

>> Mike Sauceda:
Franz says a new tax law passed by the legislature this past session which reduces the plant's tax rate was definitely a factor. The plant will open in the latter half of 2007 and will produce 300 millimeter computer chips.

>> Tom Franz:
You from 200 millimeter wafers, the 300 millimeter wafer is 12 inches in diameter. What happens is you get a lot more chips per wafer. And the cost of processing goes up by less than half. You get twice as much but spend 40% more, say, so your costs get down and you are a lot more efficient.

>> Mike Sauceda:
Another invasion at the FAB 32 plant, 45 nanometer technology. That's the size of the transistors on the Chip.

>> Tom Franz:
You get a lot more transistors into a single Chip which you make multiple chips on the wafer. That's how we've gone from Pentium IIs to Pentium IIIs to Pentium IVs to Centrino. It means I can put more performance or more function or more capabilities onto your computer or run it at lower power.

>> Michael Grant:
Here now to talk about the Intel plant and the high tech industry in our valley is Brian Matas. Matas is the vice president of market research for IC Insights, an integrated circuit market research company based in Scottsdale. The company offers analysis of the integrated circuit market. Brian this seems like a pretty big deal. Is it a pretty big deal?

>> Brian Matas:
Yeah, Mike, it's a real big deal. I think Intel is a company who has a great reputation and anywhere that they locate is a big deal for that city, that State, that country. Country, city, states, regions around the world are courting Intel and are looking to have one of these facilities put in their region. Any time you can secure a facility like they are going to be putting up in Chandler, it's a real big deal then.

>> Michael Grant:
Our domestic competition was Oregon and New Mexico.

>> Brian Matas:
Right, for Intel, uh-huh.

>> Michael Grant:
Obviously the change in the tax situation passed by the legislature was a contributing factor. Other factors that you think might have helped Arizona win out over those two states?

>> Brian Matas:
Sure, there are a few. One of them, I think is the fact that they already have an established base here in Arizona, that is, manufacturing some advanced -- using advanced technology with the FAB 22s, which we saw in the interview. That's one reason. There is also a good education base here with ASU and also U of A and NAU. That's providing a good resource for people. There is the living environment out here in the valley that's very attractive as well, and when you put those elements together, as well as what we heard in the interview, that makes just for a very lucrative package for Intel. Everything else being equal, it's just very attractive to come here, versus New Mexico and Oregon have some great things going for them as well, but I think Intel definitely wanted to keep this FAB on a domestic, inside the United States. I think that's probably a big issue for them, too.

>> Michael Grant:
The primary international competition was Ireland, which I know no rap on Ireland but it seemed like a strange competitor.

>> Brian Matas:
It is. There is nothing wrong with Ireland. I'm sure it's a great site, maybe we'll house another Intel FAB, but at this point, what Intel looks for is some continuity with manufacturing, and they've got great relationships here in Chandler and with the people here, they've got a great manufacturing site already and this builds on what they've already established. And it's very leading edge, some of the facilities they have in Chandler right now are pushing the envelope with technology and just to continue with that, with this new fab, I think makes sense for them.

>> Michael Grant:
There was a feeling in some quarters that the valley may be the -- the state had lost some of its edge in the high-tech industry, generally. Wasn't quite as vibrant as attractive, as, say, in the 1980s, 1990s. Does this kind of put us back on the map or is it simply a $3-billion facility that we're very happy to have?

>> Brian Matas:
We're very happy to have it here, but I think it also does attract people to Arizona or make them think twice about Arizona as a place to do business or as a place to set up shop. Whether or not it makes us a leading candidate as a high-tech center in the United States or the world, I'm not so sure about that just yet, but it certainly doesn't hurt when we get something of this caliber to be located in our city.

>> Michael Grant:
You always talk about when the business locates here you focus on the business itself and don't worry about other things that go on in support of the business that it also helps. In the case of a facility like this one, other smaller supplier type businesses that also, you know, get a boost, grow, prosper?

>> Brian Matas:
I think there will be a lot of companies that can ride the coattails of this expansion. I don't see that many support and service companies that are based here in Phoenix or in Arizona that will necessarily make this a boon to their business. There are a lot of satellite offices, whether it's wafer manufacturers, or whether it's purified gases and chemicals, things like this that are located here that support some of the existing IC manufacturing base right now. They'll certainly get a boost from this, but as far as any other companies locating their headquarters here, I'm not sure that's necessarily that's going to be on the agenda.

>> Michael Grant:
It's not that kind of magnet?

>> Brian Matas:
No, not exactly, but it's still something that will help a lot of businesses nonetheless.

>> Michael Grant:
From the descriptions, including the ones that we just saw, this sounds like it's pretty leading-edge kind of processes for Intel.

>> Brian Matas:
Definitely is. It's a 45-nanomeeting process on 300 millimeter wafers. Even when they open in 2007, that's the leading edge of what's available for IC manufacturing. There are a few companies, just a handful, maybe four or five, that have the capability to manufacture at that level. I don't think there is going to be another large FAB that comes on line in late 2007 like we see from Intel, that would be able to compete with that technology, even in another 18 months, 24 months from now. So I think they are -- even though there is a handful of companies at the leading edge, I think Intel with this announcement pushes the envelope further in being one of the most advanced companies in terms of IC manufacturing.

>> Michael Grant:
Brian Matas, IC Insights, thank you for joining us to talk about that.

>> Michael Grant:
Nine suspects were arrested by police in London early this morning in connection with last week's botched bombing attempts. That makes a total of 20 arrested, with three suspects still at large. Also recently, we heard about a Brazilian man shot by police in a London tube. The recent bombing incidents might bring up questions as to how police operate in Britain. We'll talk to a man who trained British and Irish police, but first, Mike Sauceda tells us more about police in London.

>> Mike Sauceda:
Most Americans have vague conceptions about police in Britain as Bobbies who don't carry guns. That part is true. Full-time beat officers or Bobbies are assigned to each bureau in London and do not carry firearms, but carry batons, handcuffs and a chemical spray. The criteria to use the spray is the same as police use here when employing their firearms. City-wide territorial support grooms or TSG units are comprised of 4 to 6 officers along with a sergeant and provide support for Bobbies. They travel in vans and respond to incidents that would be handled by S.W.A.T. teams in America, unless a suspect has a gun. TSG units do not carry firearms but use clear plexiglass shields with officers grouping together to surround a suspect and corner him. They wear stab-proof vests. In cases where there are armed suspects, units with firearms are called into handle the situation.

>> Michael Grant:
Here now to tell us more about police in Britain is Brad Parker, who recently trained police there for a company called "Defend University." Brad, we normally talk to you about cardinal stadium construction projects, but the last time you were in, you were mentioning the training exercise that you had done over in Great Britain.

>> Brad Parker:
Absolutely, it's part of the security aspect that we ended up providing and some of the security aspect that we will be seeing at the Cardinal Stadium as well.

>> Michael Grant:
The usual conception, as was mentioned, is that Bobbies don't carry guns. Most of them don't carry gun?

>> Brad Parker:
That's true, 90% of the 30,000 police in the London metropolitan police department do not carry guns, still.

>> Michael Grant:
Are the armed ones equivalent to our swat forces?

>> Brad Parker:
Absolutely. They have grown since 1996 and specifically since 1991 into more of an S.W.A.T. type of response, giving the London police more of that armed type of response that we saw last week. They've been operating quietly. They get thousands of calls a year between 2500 and 3,000 calls a year for armed response. They have a changing crime situation in London right now. However, it really hasn't burst on the scene like it did with the shooting in the tube last week.

>> Michael Grant:
You were doing this training last fall?

>> Brad Parker:
Right, I'll be rotating again to do additional training this fall again.

>> Michael Grant:
Give us a feel for the training that's underway.

>> Brad Parker:
Well, they have an interesting use of force continuum, a ladder of force. They have a similar situation like we do in American law enforcement, which allows for a reasonable amount of force. In the last 30 years that starting to translate more in great Britain to be a minimal amount of force, and a lot of times, that even translates from a social and political norm to be no force whatsoever. You have to somehow subdue a suspect without hurting the suspect. What we were looking at is different strategies and techniques that allow the smaller officer to effectively defend themselves and still restrain and control subjects.

>> Michael Grant:
You were expressing to me, in fact, amazement at sometimes how they just use words to get people to, you know, go in the paddy wagon and go downtown.

>> Brad Parker:
This is a force that is a great model for some of the best cities' police forces in the world, highly intelligent, highly trained, highly motivated and, quite frankly, a lot of what they use is compliance. They have a high degree of compliance, but they are seeing a criminal element that's starting to emerge that does not comply. In fact they are exceedingly more violent every year, especially from a gun crime.

>> Michael Grant:
You ever the situation with the Brazilian man who was mistakenly shot. They were following, though, fairly standard tactics to be employed when you think you are dealing, perhaps, with a suicide bomber?

>> Brad Parker:
Well, in the context of dealing with suicide bombers, especially from the counter terrorism side, you really are looking at three things that it looks like this situation probably entailed. One is you have to restrict the access of the suspect from going into a crowded area. Say, like the tube. And number two, you have to assume with a bulky quilted jacket in a 70-degree summer weather, that the suspect was in fact wearing a bomb, and that would dictate that the standard response for successfully terminating that situation would be to not shoot the suspect in the body, but in fact in the head.

>> Michael Grant:
Because obviously, you don't want him to trigger the bomb?

>> Brad Parker:
Correct, this would be two things.

>> Michael Grant:
Very dangerous situation for the officers?

>> Brad Parker:
Very dangerous and highly courageous move by the security force that is had to employ this. Unfortunately the results were not what they expected, but the tactics are what you would expect in that kind of situation.

>> Michael Grant:
How much of those tactics, Brad -- I mean, obviously, they've had considerable experience with bombings over there. Unfortunately, they had the long-standing experience with the IRA. How much of that experience do they now bring to bear in situations like this? I would think quite a bit?

>> Brad Parker:
I think you are absolutely right on the money. They have their own London metropolitan police force has their own EOD force. They can tap in the military which has extensive operational experience in Ireland, as you mentioned, Northern Ireland, but they are good about cross-training with other agencies around the world. We're very good at that, too. We have sent officers over from the New York area to cross-train with them. So they are constantly cross-training with the best firms out there.

>> Michael Grant:
Before you get out of here, maybe we can train the camera on those -- you got a couple of gifts from them to thank you for the training.

>> Brad Parker:
Right, after we concluded training with the officers, they -- I was completely surprised but they were completely spontaneous and they actually gave me a couple of pieces of their own uniform kit, which is money right out of their pockets, so very appreciative of that.

>> Michael Grant:
Classic Bobbie hat. Brad Parker, thank you very much.

>> Michael Grant:
Shopping mall developer Jim Pederson has been credited with helping revive the Democratic Party in our state, in part by infusing the party with $7 million. He recently announced his retirement as chair of the party and is rumored to be considering a run for the senate seat occupied by Republican Jon Kyl. Earlier, I spoke with Pederson. Here is that interview.

>> Michael Grant:
All right, I rarely bribe guests, but $10 if you announce for United States senate tonight.

>> Jim Pederson:
It's going to take more than that, Michael, $10, it's going to take more than that.

>> Michael Grant:
No announcement yet?

>> Jim Pederson:
Well, I don't understand what the timetable is. It's a year-and-a-half away, the election, and we're taking a close look at it, and I'm concerned about a lot of the issues facing us this day that haven't really been addressed by our elected leadership on the state level or national level. And whether my contribution can be through elected office -- we'll decide that over the next 30-60 days.

>> Michael Grant:
Key issues, immigration. Is that one of the ones that you feel has not been appropriately addressed locally and nationally?

>> Jim Pederson:
It hasn't been addressed at all. It will be a key issue next year. We need a logical, rational approach for illegal immigration. We just need that. It is T. Hasn't been forthcoming. I like a lot what I see in the McCain-Kennedy bill. It's a multi-pronged approach that makes a lot of sense to me. We have to control the border. That has to be the null one priority, but we have to address the problem of the undocumented people that are already here, and also a proper work visa program.

>> Michael Grant:
Jon Kyl has proposed one that emphasizes the border security aspect, and would put a lot more resources on the border. McCain-Kennedy is generally thought of as perhaps a better economic solution, if you will. Is the right answer fusing those two?

>> Jim Pederson:
Well, think Senator Kyl's bill will be dead on arrival. It does not have bipartisan support. Senator MCCain reached across the aisle and of all people he got Ted Kennedy to co-sponsor the bill. That has a lot of bipartisan support. I think it can gather the support of the many, many communities that are affected by illegal immigration. And I think that's the limit. Hopefully congress will address it soon because the State needs that right now.

>> Michael Grant:
Is Social Security an issue in Jim Pederson's position?

>> Jim Pederson:
It certainly is in terms of preserving that program. All of the federal programs that we've had over the last 60 or 70 years, you have to point to Social Security as being one of the most successful. It literally liberated a whole generation of senior citizens. My grandparents had to move in with us when I was a little kid. I had five brothers; six boys in that family. We gave one bedroom to grandma, we had one bedroom and my parents had the other one, but seniors now have economic independence that they've never had before in the history of this world, if you think about it. A lot of people think it's an investment program, but it's not. It's insurance. It's insurance. It's always going to be there for people. And to talk about privatizing any aspect of that to me is very disturbing.

>> Michael Grant:
Here's, though, the problem. If you don't do something, the math of this gets real difficult in 10, 15 years, as the baby boomer hits retirement age, you get fewer and fewer workers to pay the insurance to fuel the number of retirees that you've got. What do you do if you don't privatize? If you don't make some element of it an investment aspect?

>> Jim Pederson:
Well, it's not only privatization, but we're going to have to face the hard realities. If we want to keep benefits the way they are today, we're going to have to find other revenue sources. If we want to keep the revenue what it is today, we have to cut back on benefits. And you just described what it is. It's a very tough choice. But we have to get at that tough choice, and we have to give a logical, reasonable approach to the American people. You know, I trust the American people to see a plan that works. They are not going to believe in smoke and mirrors, but I really think if we get a practical solution, that perhaps identifies new revenue sources, that takes a good look at benefits, to see if they are still appropriate, I mean, these benefits were defined, you know, decades ago, maybe it's not appropriate for today. But, I think that combination, that middle ground, I think, holds a promise that we can solve the problems of Social Security in the future.

>> Michael Grant:
You just retired as Party Chairman. Generally regarded that you put the Party on some pretty solid footing when you came in, what? January of 2001, looking back, did you think that you could put the Party on that kind of more solid footing in that, what, 4-1/2 year span?

>> Jim Pederson:
I had no idea what I was getting myself in for, Michael not at all. I got into this thing because I thought a strong two-party system was very important to the State of Arizona. We have so many elections that are uncontested. You don't get the debate or the contest of ideas. I'm a strong believer in parties. If you have equally strong candidates presenting their agenda to the people in Arizona, chances are, we're going to see that debate and have a good choice. But so many elections in this state are decided in the primary. And I think if -- if you just have one party that's in charge, that party is going to tend to sway to the extreme. I think that's what's happened in Arizona. But today we have a strong two-party system. I think in '06, we'll have strong candidates from top to bottom on the ballot. Our fund raising infrastructure has been perfected. The state party has never been in better shape financially. I'm optimistic for the future of our party. This will not last one cycle. This will last for many cycles in the future.

>> Michael Grant:
Biggest success in your opinion, the election of Democrats, Governor Janet Napolitano and Terry Goddard to the Governor and attorney general races in 2002?

>> Jim Pederson:
You could certainly point to that as a major success, but, again, if you take a look at the entire four years, it's the establishment of a very sound political structure within the Democratic party, a good, stable staff, you know, a strong functioning office, a fund raising capability. All of those things are critically important to a political party, be it Republican or Democrat, and I didn't -- as strange as it may seem, I'm not that partisan a guy. I don't think the Democrats have a monopoly on wisdom, and the Republicans certainly don't either, but, again, I am a strong believer in political debate. If you don't have that strong two-party system you are not going to get that debate.

>> Michael Grant:
From that standpoint, though, because there is general agreement politically that the Democratic party put a very strong effort in the field last election cycle on all of the things that you identify. Get out the vote fund-raising; all of the mechanics that I think a lot of people don't see that goes into a successful campaign. But, the result, lost seats in the legislature and loss in the presidential rate by 10 points.

>> Jim Pederson:
Yeah. 2004 was not a good year for us, but I don't think that's reflective of the strength of the party. We turned out a record number of Democrats and also independents that were swinging our way on the issues. We'll have to sharpen up our act for next year. It was a very contentious election in 2004. I've never seen a Presidential election so polarized.

>> Michael Grant:
Or long.

>> Jim Pederson:
Or long, you're right. People are motor motivated by negative emotion, and I think that's what happened last year. I don't think that's reflective of the way the state is -- the political demographics. I think the state is very much middle of the road. It's not extreme. It appreciates practical solutions for the problems that we face, and I think the kind of candidates that approach it in that direction, at least statewide, I think have a good chance of winning.

>> Michael Grant:
I'll tell you one thing that I think I learned last November, is that there was a lot of emphasis on the new voter. You touched on this a little bit with independents. Did we really learn that the new voter is not all that different than the old voter?

>> Jim Pederson:
Well, the new voter, if you are not motivated to go out and register and get to the polls, you know, then I wonder when we approach a low efficacy voter, and if we have to really drag them to the polls, I mean, what that says about that individual. So a new voter, if you are talking about a young person registering for the first time, and primarily they are young people, by the time you get into middle age or older, then you have a higher voting incident, but demographically, if you take age, sure, the issues are different. They are different between the younger generation and the older generation. What a political party or candidate has to do is to come up with a broad range of issue proposals that appeal to a broad range of the voting public. The candidate that does that has the better chance of winning.

>> Michael Grant:
All right. Still won't take my $10?

>> Jim Pederson:
Well, it's a little -- you are cheapin' out on me, Michael.

>> Michael Grant:
I'll check back in with you on the fall time frame? Is that when you would expect to make this decision one way or the other?

>> Jim Pederson:
Yes, check back with me in the fall and I'll talk with you.

>> Michael Grant:
The $10 will be on the table. Jim Pederson, congratulations on your tenure as Democratic party chair. Thanks for the time.

>> Jim Pederson:
Thank you.

>> Michael Grant:
Thank you for joining us on the Thursday edition of "Horizon." Hope you will join us for the review of the week's news events, tomorrow. I'm Michael Grant. Have a great one. Good night.
In this segment:
Brian Matas:Vice President of market research, IC Insights;Brad Parker:trained police in London for "Defend University";Jim Pederson:former chairman, state Democratic Party;
SPOTLIGHT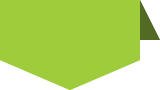 STAY in touch
with
azpbs.
org
!
Subscribe to Arizona PBS Newsletters: