Governor Janet Napolitano joins us in the HORIZON studio to talk about top state issues.
Transcript:
Ted Simons:
Tonight on "Horizon," the state is facing a bigger budget shortfall than previously thought. Hear how governor Janet Napolitano plans to make up for that shortfall. And governor Napolitano starts the week by announcing a plan to stem underage drinking. The governor will talk about that and more. That's next on "Horizon."

Announcer:
"Horizon" is made possible by contributions from the friends of eight, members of your Arizona PBS station. Thank you.

Ted Simons:
Hello and welcome to "Horizon." I'm Ted Simons. The state's budget shortfall is now expected to be much higher than the previously stated figure of $600 million. Governor Janet Napolitano announced a plan to deal with the $600 million shortfall, but will now obviously have to revise her plans. Also, the governor launched a new program this week to help stop underage drinking. She also talked about the fight over s-chip, the program to provide health care for children. Here now to talk about those topics and more is Arizona governor, Janet Napolitano.

Ted Simons:
Governor, good to see you.

Janet Napolitano:
Good to see you.

Ted Simons:
We got a set of figures for x and a plan for x and now all of a sudden here comes y with the committee coming back, saying the shortfall is more than expected. How does this change your original plan?

Janet Napolitano:
What we will adjust so that the budget is back in balance, but it is still basically a three part plan. We had spending reductions and deferrals of payments. We take money out of the rainy day fund still leaving a half a billion in there, by the way. We convert paying cash for schools for bonding for school construction. That mix of things enables us to balance the budget this year.

Ted Simons:
even with this increased number now and with the tax collecting, it doesn't look as strong as it once was.

Janet Napolitano:
that's right. In fact, I had a lengthy budget meeting earlier today. We were going through the numbers, and I'm very comfortable that we can do this. I think the key point to make is no one expects this revenue shortfall to last longer than a year to 18 months. It is not a long-term thing. It is a reflection in the real estate economy. We need to manage our way through this that protects the basic investments we are going to need when we come out of the economic downturn -- go back to the aggressive economic growth we had been experiencing.

Ted Simons:
a lot of calls originally for agency cuts and those sorts of things and we hear more of that now with these numbers coming in. Do the cuts have to happen?

Janet Napolitano:
there will be some cuts. There will be some things that we do, for example, some agencies what are essentially savings accounts. We may move some into the general funds to use them for other purposes. That is what we did in 2003 and 2004. Those mechanisms are clearly available to us. Many folks saying governor just cut spending $700 million. Anyone who says that doesn't understand the Arizona budget. You can't do it unless you cut k through 12 education, or unless you reduce the prison population, like let people out. Kick people off of access which by law we cannot do, and the universities, and of course we're growing the universities right now. There is not 700 to be found in cuts. We want to be strategic in terms of spending reductions, but we need to use these other mechanisms as well.

Ted Simons:
I am hearing concern regarding the school financing plan, the idea of debt in that part of the equation. Concerns there?

Janet Napolitano:
I have none. I propose this every year. Just like you pay for your house with a mortgage because it is a long-term asset you have to live in for many years. We live in these school buildings many years, I don't know of any other state that insists on paying cash for school buildings, particularly when we are building as many schools as we are in Arizona. Since my focus is on what is going on in the classroom, if we can pay over time for the capital costs, we have more freed up to pay for what is actually happening in the classroom.

Ted Simons:
I want it get to that in a second. There is -- what is going to have to happen once the legislature gets in session, are folks overreacting do you think?

Janet Napolitano:
I think there is a balance to be struck here. Am I happy about there being a budget shortfall? Of course not. But do I think it is cause for panic? Is it a cause for going backwards over all of the things we have invested in over the last several years? No. We have mechanisms that make perfect sense, that don't raise taxes, let me emphasize that, don't raise taxes, if properly used will get us through this.

Ted Simons:
speaking of taxes and the concept of raising taxes, transportation needs to be funded as well. It is growing crazy, crazy go nuts out there with the highways, freeways out there and such. What do you think about new taxes for roads? Sales taxes, some other kind of revenue?

Janet Napolitano:
well, I think when you look at transportation, that is a basic infrastructure need of our state, and so what I will be doing this winter when the legislature convenes is offering them a process by which we can arrive at a plan to put for voters and how to pay for the plan. The voters will have to decide, do they want to -- is this worth it to them, per se? It is not just roads. I think we need to be looking at rail. We have been spending a significant amount of time in the past weeks really exploring what would it take to create a rail system up the backbone of Arizona?

Ted Simons:
besides taxing, other options for funding out there, anything?

Janet Napolitano:
sure. Public/private partnerships, different financing mechanisms available, and depending on how big a package, ultimately the legislature agrees to put on a ballot, there could be very well a mix of things that voters are asked to consider. Again, I think people, you know, it's -- these are the big items that people need to be thinking about, thinking in terms of what they want, what it means not to have a transportation infrastructure, to be stuck in traffic all of the time and then see whether there is reasonable options out there. I think there are.

Ted Simons:
the rail system that you mentioned, Phoenix, Tucson talked about here, how feasible is that?

Janet Napolitano:
it's feasible. Not cheap, it's feasible. Also commuter rail in frim say the outskirts of Maricopa County into Phoenix, feasible. So, lots to do there. But, again, as we grow, and we're anticipating, we're a state of 6.2 million, to be over 10 million by the year 2030. We are bursting at the seams where transportation is concerned, and the transportation infrastructure in a way guides the growth infrastructure. People are worried about the growth pattern of our valley cities and towns. Well, that will, once there is a statewide transportation plan in place, or at least a regional that ties into a statewide one, that will govern the growth as well.

Ted Simons:
when we talk about many different avenues here so to speak. How do you feel about toll roads?

Janet Napolitano:
I am not a big fan of toll roads. I don't favor them for existing roads. Now, there are some proposals out there to build new roads that would be toll roads, and there I think, again, we have to look at the whole package, look at the whole complexity of this issue, but my mind is not totally shut to that.

Ted Simons:
it seems when it comes to transportation in Arizona, history of Arizona has been catch up, are we still in that position? Are we getting closer to something that will finally take care, or is it constant catching up?

Janet Napolitano:
we are a very young state. And we're a growing state. Growing more rapidly than any other state. When you have that dynamic, your infrastructure is always going to lag somewhat behind. Transportation, school buildings, all of the rest, even though we have been doing a lot more than almost any state I can name, certainly on a per capita basis, yeah, we're playing catch up, but in a way we're doing it with a vision toward well, where do we need to be in 2020, 2030, when our state is at 10 million, 11 million. What decisions can we make now? What infrastructure can we put in place now that will over that period of time catch us up.

Ted Simons:
I know that you got back from a trip to Canada. Is this the first time a sitting governor has made an official visit to Canada, did I get that right, from Arizona?

Janet Napolitano:
I was surprised when I saw that as well. I was the first to go to Canada.

Ted Simons:
What was the goal for the mission and trip and what was achieved?
Janet Napolitano: it had several goals. One goal in Manitoba was to work on climate change as part of the western climate initiative. Second goal in Ottawa and Toronto work on business linkages, trade linkages and how to strengthen them between Canada and Arizona. They are the second leading trade partner and a lot of potential for growth there.

Ted Simons:
talk more about the relationship between Canada and Arizona. Mexico is obviously a focus on a variety of levels. We do a lot of business in Canada. A lot of those folks are coming down here in the next months.

Janet Napolitano:
we get about 480,000 Canadian visitors a year. That's a lot. Probably 90 to 100,000 Canadians who live here permanently. We do a lot of trade, particularly in things like electronics, for example, between Arizona and Canada. Communications, communications related equipment between here and Canada. We have businesses that have offices in both Arizona and Canada. One of the things I was able to do was to open the stock exchange there, push the buzzer. But in that connection, and have meetings with them about their need to have investment possibilities for their capital and how ripe Arizona is for some of that investment.

Ted Simons:
Canadian prime minister expressed interest in your 3-in-1 I.D. plan- Can you talk a little more about that idea? Where it is and if we can illicit that plan is ever going to happen?

Janet Napolitano:
what I am going to propose to the legislature is we create a second form of driver's license. Keep the kind we have now, but for an additional fee you could get a driver's license that could satisfy your border crossing requirements for the western hemisphere travel initiatives which the feds are about ready to impose on us. That is where Canada comes in. Verify residence for employment status as we move into implementing the employer sanction bill.

Ted Simons:
As far as Canadians are concerned, you talk to business people, regular Joes up there, what do they think of us? What do they think of Arizona?

Janet Napolitano:
Steve Nash. I thank them for Mr. Nash. I said he has been a great representative of Canada. When you have almost a half million Canadians come down here -- we can build on that, not just for tourism, but for trade

Ted Simons:
are we taking them for granted a bit?

Janet Napolitano:
perhaps. I want to show them there are good partnerships to be had and to be made.

Ted Simons:
Arizona indicators, joint project, data base project, what do you think about this?

Janet Napolitano:
I think it is great. What it does is it gives us data points in certain areas that will help guide public policy so that we're not making decisions based on anecdotal stories or, you know, kind of speculation about what might be out there, but we're using real data. So, as we grow and as we look towards diversifying the Arizona economy, work force, education base, all of the rest, planning for growths in the kinds of industries we want to have here, the indicators are very important and will be very useful.

Ted Simons:
what do you think right now, bottom line, most important factor, something along those lines, as far as Arizona growing globally, from where you sit, what needs to be done and what needs to be done now.

Janet Napolitano:
I think the number one thing from the state level, from the governor's chair the number one thing, to continue to work on education, continue to improve the k-12 system, and have more of our students go not just on to community college and university, but to get their degrees.

Ted Simons:
Ok and with that in mind, we got this report from Johns Hopkins university, dropout factories -- we didn't do too well in this study.

Janet Napolitano:
I thought the critique of that study was a well taken one. In our school system we have a lot of movement of students. They counted a student that moved from one high school to another high school as a dropout when they are just enrolled in another high school. The more I'm in this job and look at these studies that come out, the more I think, you know what, they're not useful data, versus the indicators project done in Arizona for Arizonians and has a lot of quality control on it that I think will help guide policy.

Ted Simons:
another factor in education, a hot topic is consolidation, what do you think about that?

Janet Napolitano: I think voters will decide. I think in theory it is a very, very good idea. I would love to see us be able to reduce the number of school districts. The question is how? Everybody is in favor of it until they see what districts are affected. That is something that I will have to again go before the voters.

Ted Simons:
again, I'm not sure, why is it that elementary schools and high schools are in different districts in Arizona? I don't get that.

Janet Napolitano:
I have no idea. School districts are up by different historical accidents in a way, some unified, some not. We have 220 some odd school districts in Arizona. It's a lot. It's probably too many. We have states that have fewer, lots of states that have more. Part is a pattern of how the state was settled and where people were.

Ted Simons:
employer's sanctions law, I understand that you like the law to a certain degree. Better than the initiatives making the rounds right now?

Janet Napolitano:
yes, for a number of reasons, but one of the most important is no state in American history has had a statewide employer sanctions law like the one I signed. We are embarked on a grand experiment. As an experiment, we may not be able to predict with 100% accuracy all that could happen. We will want the ability to change to react to things that happen once the law goes into affect, assuming that it does. A statute allows you to do that because it permits the legislature and the governor to continue to address an issue. Once something is passed by initiative, it carved in stone, in reality there is virtually no way a legislature or governor can change it. I'm not sure in our state that makes sense in this particular area.

Ted Simons:
with the law as it stands right now, what are your biggest concerns?

Janet Napolitano:
well, I have a concern about overuse of the law to discriminate against those legally here. Kind of random application just because people look like they might be from Mexico, as opposed to having complaints filed based on real knowledge about employees being from Mexico. The discriminatory aspect is going to require real oversight and monitoring. A second part is, you know, unanswered legal questions. It's probably not as clear as it ought to be. Some of those I raised in my signing letter. What do you do in an operation that has multiple franchises around the valley? One franchise is found to violate the law do all of them lose their business licenses? Third aspect, some false promising going on in the law that the legislature didn't appropriate the kind of money they know it will take to have full statewide enforcement. Those are some of the concerns I have. I signed it nonetheless, because in my view you have to deal with the demand as well as the supply side. That means employer and enforcement. Given the failure of the president and congress to agree on comprehensive reform -- the state has had to step forward and fill the gap.

Ted Simons:
there is a suit; I think it is going to be heard november 13th -- unconstitutional they say because you have a state override of federal jurisdiction, do they have a points?

Janet Napolitano:
they have an argument. One judge in pennsylvania agreed with them. Like I said, this is the first time a state, as a state, has moved in this direction. So that's what federal courts are there for. They get to hear the arguments and make a decision and I'm sure whichever way the district court rules, appealed to the ninth circuit and then perhaps to the Supreme Court. Litigation has a ways to go. Meantime, my view is to prepare for the law going in effect on the first of January as it is currently written.

Ted Simons:
Other immigration concern, I noticed environmental laws, concerns, took a holiday at the border regarding the fence with secretary Chertoff bypassing those, and what was that all about and how do you feel about that?

Janet Napolitano:
he can in essence waive the federal environmental laws in order to have that go forward. He made the election to do that with respect to a portion of the fence along southern Arizona. I don't know exactly what he was looking at. I may have made a somewhat different choice. I do think you need to have some combination of fencing and posts and radar and unmanned aerial vehicles, enhanced border patrol presence down there and couple that with interior enforcement at the federal level if we are going to have operational control of the Arizona border.

Ted Simons:
I know the state has asked the feds for money, how long are we waiting for that?

Janet Napolitano:
I keep adding late fees to it. This is a national problem. It is clearly -- it appears not to be fixed before the presidential election, and Arizonans are paying a price for that. We started off the program talk talking about the budget shortfall. If I had the money we spend on incarceration costs alone for illegal immigrants in our state prison system, that is a $3.5 million ticket item right there. It is real. It's hard. I've done everything I can. I will continue to press the federal government to pay its fair share. In the meantime, the mayor and I and others are going to have to keep sending the bill.

Ted Simons:
sending invoices and see what happens.

Janet Napolitano:
exactly.

Ted Simons:
s-chip, I guess we had word today, i don't know how far it will go, president interesting quote talking about expanding as an implemental step -- he said it was a trick. He said it was a trick. Respond, please. [laughter]

Janet Napolitano:
no, we had s-chip for years, it didn't federalize health care. They don't care what label is put on it. They want the health care issue fixed. They want it fixed and it needs to be, have the participation of the president and congress to do that nationally. Schip has been around a long time. It really works. It gets kids into health insurance and into health care, better health care, better education outcomes, it is cost effective. To draw out the line in the sand on this when you have had multiple appropriations bills before you on multiple times over multiple years, it is a mystery to me. It's unfathomable.

Ted Simons:
does he have a point, when he's saying state children's health insurance here, yet there are adults in the program?

Janet Napolitano:
there are only adults in the program so much as the federal government has allowed them to be in on a limited basis. Typically, in Arizona's case, adults that are just over the income restriction for access, and by being in the health care system, they make -- the data shows that they are more likely to make sure their kids are going to the doctor and getting all of the checkups they need and the vaccinations and all of the rest of it. You actually augment the amount of care you give the kids if you have on a limited basis some of their parents in there.

Ted Simons:
speaking on kids, i know had you a program unveiled this week, "draw the line" regarding underage drinking. Why this program and why now?

Janet Napolitano:
we determined that underage drinking is the top substance abuse issue for young teens in Arizona. Of course, underage drinking is a gateway to a lot of other things. It is a key factor in traffic accidents and fatalities that involve our young people. We have focused to date our efforts on the teens themselves. The purpose of this campaign, which is drawtheline.com, is to focus on parents. Here is some information. Here is a way to talk to your teen about alcohol. Here's what to watch out for. Don't have the kegger in the back yard. Don't think supervised drinking in the home is safe. We know that that leads quickly to unsupervised drinking outside the home. It is aimed at the parents.

Ted Simons:
aimed at the parents to make sure they're not too un-hip as they talk to the kids about this. That is one of the biggest factors.

Janet Napolitano:
it's there. Most adults drink from time to time in the home or their kids see them drinking in a restaurant. You have to be able to talk to your children about drinking and why it is important to wait until the legal age to drink in that context. There is some, you know, wonderful information out there. There are information packets. The key thing i would do for folks watching this show who are interested is go check out the web site.

Ted Simons:
structural pest control commission, is that going to exist here much longer?

Janet Napolitano:
there is interest in abolishing the mission per se, but the mission to provide consumer protection to Arizona homeowners on the pest control side, if the commission doesn't exist, we will find another home for the mission. We will move it to another mission or board if that would be a better place for it.

Ted Simons:
can the suns beat the spurs this year? Can they do it finally? Is this the year for the suns?

Janet Napolitano:
hope springs eternal. It is a great team. I am looking forward to the season. They open tonight. It will be fun.

Ted Simons:
all right Governor. Thank you so much.

Janet Napolitano:
thank you.

Larry Lemmons:
some Arizona schools are being called dropout factories. 35 on a list by Johns Hopkins university, we will look at why. Arizona, frustrated with roads in the valley, willing to pay more taxes to fix the problem?

Ted Simons:
thanks for joining us on "Horizon." have a great evening.

Announcer:
if you have comments about "Horizon," please contact us at the addresses listed on your screen. Your name and comments may be used on a future edition of "Horizon." "Horizon" is made possible by contributions from the friends of eight, members of your Arizona pbs station. Thank you.

In this segment:
Janet Napolitano:Governor of Arizona;
SPOTLIGHT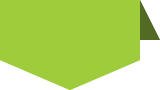 STAY in touch
with
azpbs.
org
!
Subscribe to Arizona PBS Newsletters: