Arizona Senate President Andy Biggs and House Speaker David Gowan talk about the new legislative session and their priorities.
Transcript:
Ted Simons: COMING UP NEXT ON "ARIZONA HORIZON" -- THE ARIZONA LEGISLATIVE SESSION UNDER WAY. WE HEARD THE GOVERNOR'S STATE OF THE STATE ADDRESS. TONIGHT WE HEAR FROM THE PRESIDENT OF THE SENATE AND SPEAKER OF THE HOUSE. THAT'S NEXT ON "ARIZONA HORIZON."

Video: "ARIZONA HORIZON" MADE POSSIBLE BY CONTRIBUTIONS FROM THE FRIENDS OF 8, MEMBERS OF YOUR ARIZONA PBS STATION. THANK YOU.

Ted Simons: GOOD EVENING. WELCOME TO "ARIZONA HORIZON." I'M TED SIMONS. THE ARIZONA LEGISLATIVE SESSION BEGAN EARLIER THIS WEEK AT THE STATE CAPITOL. EACH MONTH WE HERE AT "ARIZONA HORIZON" INVITE LEGISLATIVE LEADERSHIP TO JOIN US FOR A DISCUSSION OF THE ISSUES FACING LAWMAKERS. TONIGHT WE WELCOME SENATE PRESIDENT ANDY BIGGS AND SPEAKER OF THE HOUSE DAVID GOWAN. THANKS FOR JOINING US.

Andy Biggs: THANKS FOR HAVING US.

Ted Simons: THERE'S SO MUCH TO TALK ABOUT. I DON'T GET TO SAY BREAKING NEWS MUCH ON THIS PROGRAM BUT I GET TO SAY A LITTLE BIT OF BREAKING NEWS. LATE IN THE AFTERNOON JUDGE COMES OUT, SAYS TO BOTH SIDES IN THE K-12 INFLATION FUNDING LAWSUIT, SETTLE THE CASE, SETTLE IT NOW. WHAT CAN YOU TELL US ABOUT THIS?

Andy Biggs: WELL, NEITHER THE SPEAKER NOR I WERE THERE. WE HAVEN'T HAD A FULL BRIEFING YET, SO I THINK WE REALLY CAN'T TELL YOU MUCH UNTIL WE SEE THE WRITTEN MINUTE ENTRY OR THE ORDER OF THE COURT. THEN ONCE WE HAVE A CHANCE TO DIGEST IT WE MAY BE ABLE TO MAKE A COMMENT. I CAN'T MAKE A COMMENT TONIGHT.

David Gowan: ABSOLUTELY, UNTIL WE SEE WHAT'S IN FRONT OF US WE JUST FOUND OUT SO WE'RE STILL TALKING WITH COUNSEL.

Ted Simons: IN GENERAL, THE GOVERNOR, STATE OF THE STATE SPEECH, SAYS SETTLE THIS LAWSUIT. DO YOU WANT A SETTLEMENT OF THIS LAWSUIT?

David Gowan: WELL, TED, THAT'S PART OF THIS CASE TOO. PRESIDENT BIGGS AND I HAVE BEEN DISCUSSING THAT AT LARGE. WE'RE STILL IN THE DISCUSSIONS. AT THAT POINT WE STILL HAVE TO GO BACK AND DISCUSS IT WITH OUR OWN MEMBERS. SO WITHIN THAT TIME FRAME WE'LL FIGURE THAT OUT.

Ted Simons: IN GENERAL TERMS, NOT COMFORTABLE SPEAKING ON THAT?

Andy Biggs: LOOK, I MEAN WE COULD TALK ABOUT WHAT HE SAID IN THE SPEECH. WE COULD TALK ABOUT WHAT'S GOING ON, BUT I THINK ONE OF THE MOST INTERESTING DYNAMICS OF THIS IS IF YOU'RE NOT IN THE LEGISLATURE YOU MIGHT THINK THAT IT'S A MONOLITHIC BODY. IT'S NOT. WE'RE DEALING WITH POOR DAVID, THE SPEAKER OF THE HOUSE, HE HAS MORE MEMBERS IN HIS CAUCUS THAN I HAVE IN MY ENTIRE BODY. EACH ONE OF THOSE PERSONS WAS ELECTED BY A CONSTITUENCY, THEY EACH HAVE AN OPINION, AN IDEA WHAT THEY SHOULD DO ON A WHOLE HOST OF ISSUES. SO TO SAY WE NEED TO DO SOMETHING IMMEDIATELY IS JUST NAIVE WHEN YOU CONSIDER THE NATURE OF THE BODY.

Ted Simons: IN TERMS OF NATURE OF THE BODY LAST QUESTION ON THIS REGARDING BUDGETING AROUND THE ORDER, ARE THERE PLAN Bs, PLAN As, PLAN Cs? OBVIOUSLY THERE HAVE TO BE CONTINGENCIES.

Andy Biggs: I THINK WE ALWAYS LOOK AT CONTINGENCIES NOT JUST THIS BUT ANY OTHER POTENTIAL PROBLEM WE MIGHT HAVE OR REVENUE FORECAST WE MIGHT LOOK AT, WE BUILD A LOT OF THOSE INTO BUDGETS. BUT IN THIS INSTANCE WE'RE WAITING IN LARGE PART FOR THE GOVERNOR'S BUDGET PRESENTATION THIS FRIDAY. WE'RE LOOKING FORWARD TO THAT. THEN WE'LL KIND OF WORK TOGETHER WITH THE GOVERNOR'S OFFICE.

Ted Simons: WHAT ARE YOU EXPECTING FROM THE GOVERNOR'S BUDGET?

David Gowan: WELL, I THINK WE'RE GOING TO LOOK AT IT, SEE A BALANCED BUDGET COMING FORTH. I THINK IT'S GOING TO BE ABOUT WHAT HE TALKED ABOUT IN THE STATE OF THE STATE AND THAT IS GROW THE ECONOMY. GROW OURSELVES OUT OF THIS POSITION WE'RE IN. FROM ONE OF THE MAJOR THINGS THAT WE DO WHEN WE'RE LOOKING AT THE BUDGET HERE FROM THE HOUSE SIDE I KNOW IS DISCUSSION ON THE DEREGULATION SIDE. I THINK THAT HELPS OUR GOVERNOR'S VISION HERE PROMOTE THAT GROWTH, GROWING OUT OF THIS. IF WE COULD ASK ALL OUR BUSINESS OWNERS OUT THERE RIGHT HERE AS I'M SPEAKING TO YOU IF YOU HAVE TROUBLES WITH REGULATION IN SOME MANNER SHAPE OR FORM, DISCUSS THEM WITH YOUR LOCAL REPRESENTATIVE OR GIVE US A CALL. LET US KNOW WHAT'S HARMING YOU. CHANCES ARE IF IT'S HARMING YOU IT'S HARMING SOMEBODY ELSE. NO SILVER BULLET IN DEREGULATION. YOU CAN'T JUST SAY HERE'S A BILL. SAYS DEREG AND YOU'VE DONE IT YOU HAVE TO DO IT BY PIECEMEAL IN THAT VIEW WE HAVE TO GET OUR BUSINESS OWNERS TO CONTACT US. THEY HAVE TO COME FORTH AND LET US KNOW THAT AND WE CAN ATTACK THOSE PIECES TO HELP THEM SO THEY CAN HIRE MORE PEOPLE, HELP THEM DO BETTER FOR THIS ECONOMY. WHEN THE ECONOMY IS ROARING AND DOING WELL THAT MEANS MY FAMILY IS DOING GOOD.

Ted Simons: IS THAT ENOUGH, THOUGH? WE HEARD THAT FROM THE GOVERNOR AS WELL. HE'S GOING TO LET US KNOW. THERE'S GOING TO BE A NEW REGULATORY COUNCIL. WE PUT TEETH INTO WHAT EXISTS ALREADY. HOW MUCH OF A DIFFERENCE WILL THAT -- IT WILL MAKE A DIFFERENCE, SOME FOLKS ON BOTH SIDES CAN AGREE TO THAT, BUT ENOUGH WHEN THERE'S HUNDREDS OF MILLIONS OF DOLLARS OF SHORTFALL OUT THERE?

Andy Biggs: I DON'T THINK THAT WAS HIS ONLY STATED SOLUTION. I THINK WHEN HE TALKED ABOUT WHEN HE SAID A COUPLE THINGS THAT CAUGHT MY EAR HE SAID EVERYBODY IS GOING TO HAVE TO TIGHTEN THEIR BELT OR SOME GENERAL BELT TIGHTENING. HE ALSO SAID A LOT OF PEOPLE ARE NOT GOING TO NECESSARILY BE PLEASED WITH WHAT HE'S GOING TO DO BUT HE FEELS THAT HE HAS TO MAKE SOME TOUGH DECISIONS. WHEN YOU TALK ABOUT GENERAL BELT TIGHTENING, TOUGH DECISIONS, I WOULD IMAGINE THAT ALONG WITH THE IDEA OF GROWING THE ECONOMY TO INCREASE STATE REVENUES I THINK YOU'LL BE LOOKING AT TRYING TO FIND EFFICIENCIES IN GOVERNMENT WHICH IS SOMETHING THE GOVERNOR MENTIONED AS WELL AS MAYBE SOME REDUCTIONS HERE OR THERE, OR EVEN CONSOLIDATIONS WHERE YOU MIGHT NEED TO CONSOLIDATE TO REDUCE THE ADMINISTRATIVE OVERHEAD.

Ted Simons: SOME WOULD ARGUE THAT MAKES SENSE. WOULD ALSO MAKE SENSE TO GET MORE REVENUE IN. NO CHANCE WHATSOEVER OF NEW TAXES DOWN THE PIKE?

David Gowan: NO. I THINK RIGHT NOW WE HAVE PROMISED THINGS IN THE PAST FROM THESE TAX CUTS THAT WE HAVE IMPLEMENTED AND WE PROMISED BUSINESSES THAT WE WILL HELP THEM. THEY HAVE THEIR OWN BUSINESS PLAN. IT'S ALREADY SET. SO IF YOU CHANGE YOUR PLAN, MANY WHO MAY BE THINKING OF COMING HERE WON'T COME HERE. THE OTHER SIDE YOU'VE DESTROYED THEIR PLAN FOR THE FUTURE ON HOW THEY ARE GOING TO PROMOTE THEIR BUSINESS. THE HIRING THAT THEY ARE GOING TO DO IN THE FUTURE. YOU CAN'T DO THAT TO BUSINESS AND MY WORD IS YOU CAN'T TAKE YOUR WORD AND TAKE IT BACK. I THINK WE HAVE TO GET THROUGH THIS IN A FACT. WE ARE STARTING TO SEE THE ECONOMY GROW. I BELIEVE IT'S BECAUSE WE ARE HELPING IN THAT NATURE.

Ted Simons: I WAS GOING TO ASK, IT SEEMS AS THOUGH IT'S NOT GROWING ENOUGH AND IT'S NOT GROWING AS FAST AS SOME NEIGHBORING STATES. HAVE WE NOT HAD THAT KIND OF CONSISTENCY? HAS A TAX POLICY BEEN SO BAD IN RECENT YEARS THAT THAT'S THE REASON WHY WE ARE NOT AN ECONOMIC DOMINO RIGHT NOW?

David Gowan: I THINK WHAT WE PUT FORTH HERE IS WE'RE STARTING TO SEE IT BLOSSOM. WE'RE FOLLOWING THAT TRAIL. THAT'S THE POINT I'M TALKING ABOUT EARLIER THAT WE DON'T WANT TO GO BACK ON THAT. WE DON'T WANT TO RETROACTIVELY TAKE THAT AWAY. WE WANT TO SEE THIS FULLY BLOSSOM, SEE HOW WE INCREMENTALLY COME BACK. I THINK WE WILL AND YOU'RE SEEING THAT NOW. ABSOLUTELY WE NEED TO CONTINUE DOWN THE ROAD WE ARE.

Andy Biggs: JUST A COMMENT ON THAT. ONE OF THE THINGS THAT PEOPLE ARE TALKING ABOUT IS TO POSTPONE THE TAX REFORMATION PACKAGE THAT WE PUT IN. NOW, THE ONE THING TO REMEMBER IS THAT WE PASSED THAT A COUPLE OF YEARS AGO BUT IT WAS WE PUSHED OUT THE IMPLEMENTATION DATE TO JANUARY 1 OF 2015. WE DID THAT BECAUSE MY OWN OPINION AT THE TIME WAS IF YOU REALLY BELIEVE THIS IS GOING TO HELP WE SHOULD BE DOING IT RIGHT THEN. I BELIEVE WE SHOULD HAVE. I THINK THE REASON WE HAVEN'T EXPERIENCED THE DYNAMIC GROWTH THAT I THINK WE ARE ABOUT TO START EXPERIENCING IS BECAUSE WE DID POSTPONE THE IMPLEMENTATION OF THESE TAX REDUCTIONS AND THESE NEW TAX REFORMS THAT WE DID. IF WE HAD DONE THOSE TWO YEARS AGO MOST THESE PACKAGES TAKE ABOUT 18 MONTHS TO 24 MONTHS BEFORE YOU ACTUALLY START SEEING THE STIMULUS KICK IN ACCORDING TO THE STUDIES I HAVE LOOKED AT. I THINK WE WOULD ALREADY BE THERE. THE FACT THAT WE ARE CONTINUING TO AT LEAST CONTINUE STATIC OR SLIGHTLY UPWARD GROWTH IS INDICATION OF THE UNDERLYING STRENGTH I THINK OF THE ECONOMY AS WE HAVE RETOOLED OUR ECONOMY AND MOVED FROM A SOLELY CONSTRUCTION BASED ECONOMY TO MORE DIVERSE ECONOMY.

Ted Simons: BUT A SIMILAR QUESTION TO WHAT I ASKED THE SPEAKER, HAS THE CORPORATE TAX RATE, THE BUSINESS TAX CLIMATE BEEN SO BAD THAT OUR ECONOMY HAS JUST BEEN STIFLED BY IT AND NEEDS SOME $226 MILLION OVER THE NEXT THREE YEARS OF TAX CUTS? HAS IT BEEN SO BAD THAT WE NEED THIS? SOME WOULD ARGUE OUR CORPORATE TAX CLIMATE EVEN NOW IS BETTER THAN THE NATIONAL AVERAGE.

Andy Biggs: WHEN YOU'RE LOOKING AT AN ENTIRE -- OUR ECONOMY IS MESHED IN THE NATIONAL ECONOMY. YOU'RE FINALLY SEEING THE NATIONAL ECONOMY PICK UP A LITTLE BIT. HISTORICALLY ARIZONA'S LAGGED. WE HAVE BEEN A LEADER WHERE IT GOES TO THE DOWNTURN, LAGGING WHEN IT COMES OUT IN THE BUSINESS CYCLE. WE HAVE A CHANCE NOW TO GO FORWARD. TO YOUR QUESTION ABOUT BUSINESS CLIMATE WE DON'T WANT TO BE THE AVERAGE BUSINESS CLIENT. AS BUSINESSES CHOOSE TO FLEE CALIFORNIA, WE WANT TO BE IN THE MIX. WE DON'T WANT TO BE JUST AVERAGE. WE WANT TO BE NEAR THE TOP FOR TOTAL BUSINESS CLIMATE. THESE TAX PACKAGES THAT WE HAVE PUT INTO PLACE, REGULATORY REFORMS WE PUT INTO PLACE, THEY ACTUALLY BOOST US UP INTO THE TOP FIVE IN SOME REPORTS TOP TEN IN OTHERS. I BELIEVE THAT THAT IS A GREAT INDICIA OF THE ECONOMY'S GOING TO TURN, ARIZONA IS GOING TO START TURNING.

Ted Simons: FOR THOSE WHO ARGUE THAT WE HAVE SEEN TAX CUTS OVER THE YEARS THAT REPUBLICANS HAVE BEEN IN CONTROL OF THE LEGISLATURE AND HAVE BEEN IN THE GOVERNOR'S OFFICE FOR QUITE A WHILE NOW AND WE HAVE NOT SEEN THIS TURN-AROUND THAT HAS BEEN DISCUSSED, FOR THOSE WHO ARGUE THAT AND THEY DO, HOW DO YOU RESPOND? WHERE HAS THAT TURN AROUND BEEN? I UNDERSTAND THAT IT'S COMING DOWN THE PIKE, BUT WHY -- WE HAVE HAD TAX CUTS. WE HAVE HAD PRO BUSINESS CLIMATES. SOME ARE SAYING WE'RE NOT SEEING RESULTS.

David Gowan: OF COURSE WE ARE SEEING THAT RIGHT NOW. WE STILL NEED TO SEE THE BLOSSOM HAPPEN. IT'S WHAT WE HAVE BEEN STATING HERE ALL ALONG. WE HAVE JUST GOT THESE FORWARD. THEY ARE JUST STARTING TO COME OUT AND EXPAND. ONCE THEY DO AS I KEEP STATING BLOSSOM IN THE EFFECT OF WHAT THEY DO, I BELIEVE WE'RE GOING TO GROW OUT OF THIS. WE ARE ALREADY SEEING IT. WE STARTED OUT AT 2% GROWTH, WHICH IS GROWTH, BUT BY DECEMBER WE GOT INTO 5% GROWTH, WHICH IS RIGHT AROUND THE LEVEL WE WERE BELIEVING WE WERE GOING TO BE I WOULD SAY -- THAT'S THE WRONG WORD. WE WERE GOING TO CONTEND WITH. SO WE ACTUALLY I THINK THE LOWER GAS PRICES AS WE STATED BEFORE HAVE HELPED THAT. I THINK THE LOWERING OF THE GAS PRICES ARE GOING TO CONTINUE TO HELP THE ECONOMY NOT ONLY IN THIS GREAT STATE BUT THIS GREAT NATION. YOU'RE GOING TO SEE COMMERCE FLOWING AND I BELIEVE THAT WILL HELP US JUST AS WELL.

Ted Simons: AS FAR AS WHAT GETS CUT AND HOW MUCH IT GETS CUT, WHAT CAN YOU TELL FOLKS? WHAT ARE YOU SEEING? IT'S NOT GOING TO BE PRETTY.

Andy Biggs: I THINK THAT WE'RE LOOKING AT THAT. WE'RE TRYING TO SEE WHAT'S GOING TO HAPPEN AND I THINK WE'RE WAITING A LITTLE BIT FOR THE GOVERNOR'S LEADERSHIP ON THAT BECAUSE THE GOVERNOR -- I THINK HE'S GOING IN THE RIGHT DIRECTION. HE'S TALKING ABOUT TRYING TO CLOSE THE STRUCTURAL DEFICIT OVER A TWO, THREE-YEAR PERIOD. THAT'S IMPORTANT. TO GET THERE WE HAVE TO TIGHTEN OUR BELTS. WHERE? I'M CURIOUS TO SEE WHAT THE GOVERNOR'S PROPOSAL IS. AS YOU KNOW I HAVE ALWAYS BEEN A SPENDING HAWK. I'M THE GUY WHO INTRODUCED A BILL TO ELIMINATE ARIZONA'S PARTICIPATION IN MEDICAID PROGRAM. I'M LOOKING FORWARD TO SEEING WHERE THOSE REDUCTIONS MIGHT BE. MY GUESS IS YOU'RE GOING TO SEE A LOT OF REALLOCATION, REDIRECTION TO APPROPRIATE PLACES TO CONTINUE TO STRENGTHEN EDUCATION AND OTHER AREAS THAT HE'S IDENTIFIED AS VITAL. LET'S WAIT AND SEE.

Ted Simons: WE WILL WAIT AND SEE AS FAR AS THE GOVERNOR IS CONCERNED. WHAT WOULD YOU LIKE TO SEE?

David Gowan: WELL, AGAIN, I DO BELIEVE IN WHAT HE'S BEEN STATING OUT THERE. WE DEFINITELY NEED, AS PRESIDENT BIGGS, TALKS ABOUT TIGHTENING THE BELT. WE NEED OUR MEMBERS TO LOOK INTO THAT. THAT'S WHY WE HAVE BODIES. WE'RE NOT ON THE GOVERNOR'S SIDE WHERE IT'S HIM. HE GETS TO FORMULATE THAT OPINION ONE ON ONE. I HAVE A BODY OF 60. HE HAS A BODY OF 30. WE STILL HAVE TO HERD CATS, AS WE WOULD SAY, GO OUT THERE AND DISCUSS THIS WITH OUR MEMBERS. ULTIMATELY, THEY COME FROM EVERY WALK OF LIFE IN THIS GREAT STATE. THEY COME FORTH WITH THEIR IDEAS. WE HAVE TO LISTEN TO THOSE. ONCE WE DO THAT WE CAN FORMULATE A BUDGET, PUT IT TOGETHER AND WORK IT WITH THE GOVERNOR. HE'S GOING TO HAVE A PIECE OUT THAT'S ON FRIDAY THAT PRESIDENT BIGGS AND I HAVE LOOKED AT -- NOT THE BUDGET ITSELF BUT OVER ALL VIEW, AND ONCE WE ENTAIL WHAT WE GET TO SEE THERE I BELIEVE WE'LL BE STANDING RIGHT BEHIND HIM. I THINK BOTH HOUSES AS A MEMBERSHIP WILL AS WELL.

Ted Simons: ON TO EDUCATION, THE GOVERNOR CALLING FOR AN EXECUTIVE ORDER TO MAXIMIZE DOLLARS FOR THE CLASSROOM. WHAT DO YOU THINK ABOUT THIS? ESPECIALLY THE ARGUMENT THAT ARIZONA OVERSPENDS ON ADMINISTRATIVE COSTS. WE HAVE HAD FOLKS SAY WE DON'T EVEN SPEND THE NATIONAL AVERAGE WHEN IT COMES TO ADMINISTRATIVE COSTS. HOW MUCH IS THERE TO CUT WHEN YOU SCRUB EVERY DOLLAR, HOW MUCH DOES IT COST TO SCRUB EVERY DOLLAR?

Andy Biggs: WELL, WHEN YOU NEED EVERY DOLLAR, YOU SCRUB IT AS MUCH AS YOU POSSIBLY CAN. BUT WHEN PEOPLE SAY, LOOK, IT'S AN INTERESTING ARGUMENT TO MAKE, WE ALREADY SPEND BELOW THE NATIONAL AVERAGE ON EDUCATION ADMINISTRATION. YET THE SAME PEOPLE WILL MAKE SIMILAR ARGUMENTS BASING IT ON A COMPARATIVE BASIS TO OTHER STATES ON OUR OVER ALL EDUCATION SPENDING OR EVEN OVER ALL TAX PACKAGE FOR BUSINESS OR WHATEVER. BUT FOR ME WHEN I LOOK AT IT, I THINK THAT THERE'S SOME INTERESTING DYNAMICS, WHEN WE SAY LET'S PUT THE MONEY INTO THE CLASSROOM. I AGREE. THAT'S WHERE WE WANT IT TO GO. YOU TALK TO PEOPLE, OUR CONSTITUENTS, THEY ARE GOING TO SAY WE WANT IT TO GO TO THE CLASSROOM. WE WANT THE BEST TEACHERS. WE WANT TO REWARD GOOD TEACHERS, ET CETERA, BUT OUR DEFINITIONS THAT WE HAVE PROBABLY NEED TO BE SCRUBBED TO USE YOUR TERM JUST AS MUCH. WHY WOULD A TEACHER'S AIDE NOT BE CONSIDERED IN CLASS DOLLARS? THAT'S WHERE THEY GO. THAT'S EVERYTHING IS DIRECTED FOR THAT TEACHER'S AIDE SALARY AND THEY HAVE BENEFITS AND MOST DON'T BUT IF THEY DO, THAT'S GOING INTO THE CLASSROOM. I THINK WE NEED TO LOOK AT THE DEFINITIONS TO HELP UNDERSTAND EXACTLU WHERE THAT FUNDING IS GOING. THE OTHER ASPECT TOO IS WE HAVE DISTRICTS IF YOU LOOK AT THE AUDITOR GENERAL REPORT YOU'LL SEE SOME DISTRICTS ARE UPSIDE DOWN ON ADMINISTRATIVE EXPENSES OVER EDUCATIONAL EXPENSES. WE NEED TO FIND OUT WHY THAT IS AND MAYBE WORK ON THAT.

Ted Simons: QUICKLY, SOME FOLKS WILL SAY WHEN SOME FOLKS CRITICIZE ADMINISTRATIVE COSTS THEY ARE INCLUDING THINGS LIKE TRANSPORTATION AND INCLUDING THINGS LIKE MAINTENANCE. THAT'S NOT REALLY THE IDEA OF ADMINISTRATIVE COSTS. ARE YOU INCLUDING TRANSPORTATION AND MAINTENANCE IN THOSE TOP-HEAVY DISTRICTS?

Andy Biggs: WELL, SOME OF THEM ARE, TED. I HAVE ACTUALLY LOOKED AT IT AND I THOUGHT THAT WOULD EXACTLY BE WHAT THE ISSUE WOULD BE, THAT WE WOULD SEE THAT'S ALL TRANSPORTATION. IT LOOKED TO BE SOME ARE RURAL DISTRICTS, SOME URBAN. YOU SEE TRANSPORTATION, YOU'LL SEE FOOD SERVICE TYPE OF COST. THOSE SHOULD BE HIGH. SURPRISINGLY, IN A FEW DISTRICTS THAT ISN'T THE CASE. SO THAT'S WHY I GET BACK TO LET'S DEFINE -- I HAVE HEARD FOR YEARS WHAT'S IN CLASS OR OUT OF CLASS. ADMINISTRATIVE. WE NEED TO DEFINE WHAT THOSE ARE AND THEN WE CAN SEE WHERE THAT MONEY IS BEING ALLOCATED AND THEN WE CAN GO FORWARD. PART OF THE PROBLEM IS WHEN YOU HAVE 220-SOME-ODD DISTRICTS, AND YOU TALK BROADLY, SOME DISTRICTS ARE GOING TO SAY WAIT A SECOND WE HAVE HARDLY ANY ADMINISTRATIVE OVERHEAD. OTHERS ARE GOING TO BUST THE ROOF WITH ADMINISTRATIVE OVERHEAD.

Ted Simons: GOVERNOR ALSO CALLED FOR PUBLIC SCHOOL ACHIEVEMENT DISTRICTS WHAT. ARE YOU THOUGHTS ON THAT, THE IDEA OF REDUCING BORROWING COSTS FOR CHARTERS AND TAKING SOME BUILDINGS THAT MAY NOT BE USED AND ALLOW CHARTERS TO EXPAND IN PARTS OF TOWNS I DON'T KNOW IF CHARTERS ARE ALL THAT INTERESTED. AS FAR AS THIS IDEA IS CONCERNED WHAT DO YOU THINK?

David Gowan: I TELL YOU I ACTUALLY BELIEVE IN PARENTAL SCHOOL CHOICE, PERIOD. YOU WANT TO LOOK AT CHARTERS ARE FINE. SO ARE THE TRADITIONAL PUBLIC SCHOOLS. I KNOW THEY HAVE A TENDENCY TO WRACK EACH OTHER'S HEADS BUT THEY ARE BOTH PUBLIC SCHOOLS. I WHOLEHEARTEDLY AGREE IN THE PIECE WHERE THE GOVERNOR TALKS ABOUT SCHOOL CHOICE. IT DOESN'T JUST MEAN ONLY THE TWO PUBLIC SCHOOL SYSTEMS. IT ALSO MEANS IF PARENTS WANT TO GO TO A PRIVATE SCHOOL, IF THEY WANT TO HOME SCHOOL THEY OUGHT TO HAVE THESE CHOICES TO BEST EDUCATE THEIR CHILD. I THINK WE NEED TO BE ABLE TO ALLOW OUR PARENTS TO TAKE THEIR CHILD TO ANY PART OF THE CITY THEY WANT, DOWN HERE OR PART OF THE REGION THEY NEED TO WHERE THEY LIVE TO BEST EDUCATE THEIR CHILD.

Ted Simons: SHOULD STATE FUNDS BE INVOLVED IN THOSE DECISIONS?

David Gowan: WELL, STATE FUNDS, YOU KNOW, JUST DEPENDS WHAT THE DECISIONS ARE, OBVIOUSLY. YOU KNOW, THE COURT HAS RULED IN CERTAIN CASES YOU CAN'T USE THEM IN SOME OF THOSE, BUT YOU ALWAYS WANT TO GIVE THE BEST ADVANTAGES. THAT'S WHAT WE'RE ABOUT, ISN'T IT? WE ALL BELIEVE IN EDUCATION. IF WE ALL BELIEVE IN EDUCATION FOR CHILDREN, ANYBODY, THEN SHOULDN'T IT BE THE BEST? IF WE'RE TALKING ABOUT CHILDREN SHOULDN'T IT BE FOR THE PARENTS? THAT'S OUR BELIEF HERE. ANY WAY WE COULD DO THAT WE NEED TO LOOK AT THOSE ISSUES.

Ted Simons: THERE ARE SOME CHARTS THAT SHOW THAT PER STUDENT INFLATION ADJUSTED SPENDING ONLY ARIZONA, ALABAMA AND OKLAHOMA ARE DOING WORSE IN TERMS OF PRE-RECESSION INFLATION ADJUSTED PER STUDENT SPENDING THAN ARIZONA. HOW DO YOU CONVINCE FOLKS - HOW DO YOU FIRST OF ALL, DO YOU BUY THAT? HOW DO YOU CONVINCE FOLKS THAT WE ALL CARE ABOUT EDUCATION WHEN THOSE FUNDS -- I KNOW YOU DON'T WANT TO TALK ABOUT THE LAWSUIT BUT THE LAWSUIT EVEN SUGGESTS THAT THIS IS A FIGHT AGAINST THOSE FUNDS. HOW DO YOU CONVINCE FOLKS THAT EDUCATION IS IMPORTANT IN ARIZONA?

Andy Biggs: I DON'T REALLY BUY THAT TED -- LET ME GIVE YOU A FOR INSTANCE. A TEACHER IN ARIZONA IS GOING TO SAY GOSH, WHY AREN'T WE MAKING AS MUCH AS A TEACHER IN CALIFORNIA? BECAUSE THE COST OF LIVING IN CALIFORNIA IS THREE TIMES AS MUCH AS IT IS IN ARIZONA. YOU CAN LIVE IN AN APARTMENT IN DOWNTOWN L.A. OR LIVE IN A 2500 SQUARE FOOT HOME IN GILBERT FOR THE SAME MONTHLY PAYMENT. WHEN YOU FACTOR IN COST OF LIVING, ARIZONA IS ACTUALLY ABOUT IN THE MIDDLE OF THE PACK FOR SALARIES FOR TEACHERS AND WHAT HAVE YOU. THE OTHER ASPECT MOST PEOPLE -- I WANT TO MAKE TWO POINTS ON THAT. MOST PEOPLE FOCUS ON OR DON'T FOCUS ON IS THAT WE SPEND ONE OF EVERY TWO DOLLARS IN THE STATE FROM OUR GENERAL FUND THAT THE LEGISLATURE HAS CONTROL OVER ON K-12 EDUCATION. THAT'S A COMMITMENT TO EDUCATION. WHEN YOU CONSIDER THAT WE'RE LIMITED AND WE HAVE TO FUND DEPARTMENT OF CORRECTIONS, WE'RE FUNDING HEALTH AND OTHER SOCIAL SERVICES. SO THAT'S A REAL STRONG COMMITMENT. THE OTHER ASPECT TO IT IS THE NARRATIVE IS ALWAYS CREATING AN EXCUSE WHICH IMPLIES THAT THERE'S SOMETHING FUNDAMENTALLY WRONG WITH ARIZONA'S EDUCATION ATTAINMENT FOR OUR CHILDREN. I JUST DON'T BELIEVE THAT'S THE CASE. I BELIEVE THAT WE'RE NOT PERFECT, BUT THERE'S A LOT OF GOOD, STRONG SCHOOLS IN THIS STATE. GOOD, STRONG DISTRICTS IN THE STATE. WE SEE A LOT OF POSITIVE OUT COMES. AND THAT'S WHERE I THINK WE NEED TO BE FOCUSED. TWO THINGS ON FOCUSING, YOU FOCUS ON WHAT YOU DO WELL, AND WHERE YOU NEED TO MAKE CORRECTIONS.

Ted Simons: WHAT THEY ARE TALKING ABOUT WITH THESE NUMBERS, ONLY OKLAHOMA AND ALABAMA WORSE, WE'RE TALKING ABOUT CUTS TO EDUCATION RELATIVE TO PRECEDING THE RECESSION. AGAIN, IT'S NOT NECESSARILY TEACHERS ARE NOT MAKING AS MUCH AS CALIFORNIA BUT THAT STATE BY STATE CUTS PER STUDENT INFLATION ADJUSTED ARE NOT DOING ALL THAT WELL.

David Gowan: I FIGURED YOU WOULD HAVE BROUGHT UP MISSISSIPPI. EVERYBODY BRINGS MISSISSIPPI UP.

Ted Simons: IF MISSISSIPPI WERE THERE I WOULD HAVE BROUGHT THEM UP. THEY WEREN'T WORSE THAN ARIZONA, SO WHICH IS SAYING SOMETHING IN AND OF ITSELF.

David Gowan: WELL -- YOU KNOW THE PROBLEM IS WHENEVER WE TRAVEL SOMEWHERE, IT SEEMS THAT EVERY STATE ALWAYS IS SECOND TO LAST OR THIRD TO LAST. EVERY TIME YOU GO YOU SEE THE NEWSPAPER. I CAN TEND IN ANOTHER SITUATION, I ABSOLUTELY AGREE WITH THE PRESIDENT HERE, HOW MUCH IS ENOUGH AT SOME POINT YOU SAY? WELL, FOR HALF OUR BUDGET WE HAVE PURVIEW OVER IS EDUCATION. WE AGREE ON THAT. WE'RE NOT TAKING THINGS AWAY. WE'RE NOT COMING HERE SAYING WE'RE ELECTED, THIS IS THE GREATEST THING, LET'S START SLICING AND DICING. WE'RE HIRED TO MANAGE THIS STATE, COME UP BY OUR CONSTITUENTS WITHIN OUR DIFFERENT RANGES WE SAY TO MANAGE FOR THE STATE THE BUDGET. SO WE DO OUR BEST AND I THINK THAT SHOWS WITHIN THAT REALM OF 50% OF THE BUDGET WHERE IT'S GOING. I WILL TELL YOU THIS. LESS THAN 13% OF THIS STATE IS PRIVATE PROPERTY. YOU LOOK. EAST OF THE ROCKIES, IT'S LESS THAN 2% FEDERAL GOVERNMENT CONTROLS. IT'S - YOU INCLUDE THE RESERVATIONS IT'S ROUGHLY 70% THE GOVERNMENT CONTROLS OF OUR LAND IN OUR STATE. THOSE ARE TAX DOLLARS LOST. INSTEAD OF JUST TAXING THE PEOPLE WHO ARE HERE AT THE MOMENT MORE, IF WE CAN GET THOSE LANDS BACK WE COULD ACTUALLY SPEND, HAVE MORE PROPERTY AND WE CAN LEVY THOSE TAXES OUT AND JUST GET IT BY VOLUME INSTEAD OF HIGHER TAXES.

Ted Simons: IS THAT A REALISTIC IDEA, GETTING THOSE LANDS BACK?

WELL, LET'S SAY -- JUST REAL QUICK WE SPEND $10.1 BILLION ON EDUCATION THIS YEAR. THE MOST IN STATE HISTORY. I AGREE WITH REPRESENTATIVE GOWAN THAT I THINK YOU CAN -- THE WAY SCHOOLS ARE FUNDED ANYWHERE IN THIS COUNTRY YOU CAN FIDDLE WITH THE STATISTICS AND DATA ANY WAY YOU WANT TO, BUT THE ISSUE THAT YOU HAVE WHEN YOU TRY TO TAKE BACK THE LANDS THAT THE FEDERAL GOVERNMENT CONTROLS, WE HAVE TO IN ORDER TO DO THAT WE HAVE TO OPEN UP OUR ENABLING ACT WHICH IS A CO-ENABLING ACT WITH NEW MEXICO. YOU HAVE TO OPEN UP BOTH ENABLING ACTS WHICH REQUIRES CONGRESSIONAL ACTION. THAT'S REALLY HARD TO DO. IS IT WORTH DOING? ABSOLUTELY IT'S WORTH DOING. UNTIL WE GAIN AND GET HOLD OF OUR LANDS AND BRING THEM IN WE CAN BRING THEM BACK TO THE STATE, CONVERT IT TO PRIVATE PROPERTY. YOU HINDER OUR ECONOMY ENORMOUSLY. WE'RE AT A GROSS DISADVANTAGE. LET'S TAKE A LOOK AT TEXAS, FOR INSTANCE. TEXAS HAS VIRTUALLY NO FEDERAL LAND ISSUE THAT THEY HAVE TO DEAL WITH. OKLAHOMA HAS VIRTUALLY NO FEDERAL LAND ISSUE THAT THEY HAVE TO DEAL WITH. MOST OF THE STATES AS REPRESENTATIVE -- SPEAKER GOWAN SAID THAT ARE EAST OF THE MISSISSIPPI DON'T DEAL WITH THE SAME ISSUE THAT WE DO. MOST WESTERN STATES ARE ACTUALLY TRYING TO GET HOLD OF THAT LAND FOR THE PURPOSE OF IMPROVING THEIR ECONOMY. THAT'S A FAIR AND APPROPRIATE GOAL.

Ted Simons: ALL RIGHT, WE'RE OUT OF TIME. GOOD TO HAVE YOU HERE. THANKS FOR JOINING US.

Andy Biggs: ALWAYS.

Ted Simons: THURSDAY ON "ARIZONA HORIZON" WE WILL UPDATE EFFORTS TO SETTLE THAT COURT CASE INVOLVING INFLATION FUNDING FOR STATE SCHOOLS. GAS PRICES ARE LOW. WE'LL SEE IF THEY ARE GOING TO STAY THAT WAY AND FOR HOW LONG. THURSDAY EVENING 5:30 AND 10:00 HERE ON "ARIZONA HORIZON." THAT IS IT FOR NOW. I'M TED SIMONS. THANK YOU FOR JOINING US. YOU HAVE A GREAT EVENING.

Video: "ARIZONA HORIZON" IS MADE POSSIBLE BY CONTRIBUTIONS FROM THE FRIENDS OF 8. MEMBERS OF YOUR ARIZONA PBS STATION. THANK YOU.

In this segment:
Andy Biggs:Arizona Senate President; David Gowan:House Speaker;
SPOTLIGHT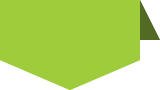 STAY in touch
with
azpbs.
org
!
Subscribe to Arizona PBS Newsletters: