Join us as three local journalists bring you up to date on the news of the week
Transcript:

TED: GOOD EVENING AND WELCOME TO ARIZONA HORIZON'S "JOURNALISTS' ROUNDTABLE." I'M TED SIMONS. JOINING US TONIGHT -- JEREMY DUDA OF THE "ARIZONA CAPITOL TIMES," BOB CHRISTIE OF THE ASSOCIATED PRESS AND MIKE SUNNUCKS OF THE "PHOENIX BUSINESS JOURNAL."

TED SIMONS: SHERIFF JOE ARPAIO FACES FEDERAL CRIMINAL CONTEMPT FOR VIOLATING A FEDERAL COURT ORDER ON RACIAL PROFILING. NOT A SURPRISE I GUESS THIS CAME DOWN. STILL KIND OF A SURPRISE, ISN'T IT?

JEREMY DUDA: I THINK WE EXPECTED THIS TO COME EARLY WHEN JUDGE SNOW REFERRED THE CASE TO THE U.S. ATTORNEY'S OFFICE TO TAKE A LOOK WHETHER CRIMINAL CONTEMPT CHARGES WOULD BE WARRANTED AND WE'VE BEEN EXPECTING IT. BUT THAT DOESN'T CHANGE THE FACT THAT IT'S A BIG BOMBSHELL. WEEKS BEFORE THE ELECTION. THE DAY BEFORE THE EARLY BALLOTS GO OUT. BAD NEWS FOR ARPAIO.

TED: AND AGAIN THIS IS FOR VIOLATING THE 2007 FEDERAL COURT FOR THE RACIAL PROFILING ORDER, IT'S INTERESTING IN THESE CASE, IT'S NOT NECESSARILY WHAT HAPPENED. IT'S WHAT HAPPENS AFTERWARD THAT THE COURT WAS UPSET ABOUT.

BOB CHRISTIE: THE ACLU SUED ARPAIO'S OFFICE FOR THE IMMIGRATION PATROLS IN 2009 AND WORKED ITS WAY THROUGH THE COURT, IN 2011, JUDGE SNOW SAID THAT VIOLATES THE CONSTITUTION, SHERIFF, STOP DOING IT AND HE KEPT THE PATROLS GOING, AND PRIMARY MINORITY NEIGHBORHOODS WITH DEPUTIES AND PULL PEOPLE OVER WHO WERE BROWN AND ASK FOR THEIR I.D.S. IT WAS A VIOLATION OF THE CONSTITUTION AS THE JUDGE ORDERED AND AFTER SEVERAL YEARS OF HEARINGS, THE JUDGE SAYING NOT ONLY DID YOU VIOLATE IT, BUT THEY HAD HEARINGS WHERE THEY HAD EVIDENCE AND PEOPLE TESTIFIED AND THE JUDGE ISSUED THE RULES, NO DOUBT YOU VIOLATED MY ORDER, DID YOU IT INTENTIONALLY, I FIND YOU GUILTY OF CIVIL CONTEMPT AND YOU SHOULD BE CHARGED WITH CRIMINAL CONTEXT.

MIKE SUNNUCKS: THE POLITICS OF THIS IS CRAZY, IT'S AN OUTGOING JUSTICE DEPARTMENT, HAD A LONG FIGHT WITH ARPAIO OVER RACIAL PROFILING AND THE IMMIGRATION RAID WHICH WE'LL TALK ABOUT AND RIGHT BEFORE EARLY VOTING STARTS AND THE HOME STRETCH THE ELECTION, THEY DO THIS, AND YOU SEE ARPAIO'S STATEMENT IN RESPONSE, ALL POLITICS AND THE OBAMA ADMINISTRATION. GOING AFTER THEM, AND ARPAIO IS ALREADY IN THE TOUGHEST REELECTION EVER AND THIS COULD TIP THE SCALE.

TED: DO YOU THINK IT WOULD MAKE A DIFFERENCE IN THE VOTE IN THE SENSE IT MIGHT GET FOLKS WHO ARE TIRED OF ARPAIO AND SENSE THE JUSTICE DEPARTMENT IS PILING ON AND IT'S NO FAIR.

JEREMY DUDA: POSSIBLY, THAT WILL PROBABLY GAIN CREDENCE WITH A LOT OF HARDCORE SUPPORTERS BUT IN THE MIDDLE, THE VOTE TOTAL IS ERODING FROM ELECTION TO ELECTION. WE SAY THAT EVERY FOUR YEARS, AT LEAST THE PAST SEVERAL REELECTIONS AND THIS YEAR TRUER THAN EVER AND IT MIGHT BOLSTER SUPPORT ALONG SUPPORTERS BUT DAMAGE AMONG THOSE WHO ARE WAIVING.
MIKE SUNNUCKS: IT COULD GALVANIZE THE HARDCORE SUPPORTERS, OLDER FOLKS AND WORKING CLASS WHITES WHO SUPPORT JOE AND TRUMP. CONVERSELY, IT COULD TURN OUT YOUNG PEOPLE, LATINO, WHO WE ALWAYS SAY ARE THEY GOING TO TURN OUT IN BIG NUMBERS AND CHANGE THE LANDSCAPE AND SOMETHING LIKE THIS DO TURN OUT BOTH CAMPS IN THE ARPAIO CASE.

BOB CHRISTIE: LET'S DEAL WITH THE RED HERRING IN THE ROOM. ARPAIO SAYING THIS IS THE JUSTICE DEPARTMENT UNFAIRLY GOING AFTER ME. THE JUDGE, A FEDERAL JUDGE, FOR MONTHS HEARD TESTIMONY AND PUT OUT A VOLUMINOUS FINDING THAT SAID HERE'S THE FACTS, HERE'S WHAT YOU DID YOU'RE GUILTY IN CIVIL AND I'M RECOMMENDING -- HE RECOMMENDED THE CRIMINAL CHARGES. SO IT'S UNFAIR TO SAY IT'S THE JUSTICE DEPARTMENT. THEY'RE LOOKING AT THE PAPERWORK. THE CASE IS THERE, THEY WENT IN FRONT OF THE JUDGE AND SAID WE'RE GOING TO FILE.
MIKE SUNNUCKS: I CERTAINLY THINK FOLKS ON THE ARPAIO CAMP CAN POINT TO THE TIMING OF WHEN THIS CAME OUT.
TED: WHAT WOULD THEY WANT TO WAIT UNTIL WHEN? NOVEMBER 9TH.

MIKE SUNNUCKS: THE TIMING HAS LOT TO DO WITH IT. WHETHER YOU AGREE OR DISAGREE, TO PROSECUTE HIM, THIS IS GOING TO HAVE A BIG IMPACT ON THE CAMPAIGN AND THE TIMING WAS FORTUITOUS TO MR. PENZONE.

TED: DO YOU WAIT UNTIL NOVEMBER 9TH AND THEN SAY HE'S ELECTED AND THE VOTERS GO, WAIT A MINUTE, IF WE'D HAVE KNOWN.

JEREMY DUDA: THIS HAS BEEN DRAGGING ALONG FOR A LONG TIME, IT'S HARD TO SAY THAT ANYTHING HAS BEEN EXPEDITED TO BUMP IT UP FOR THE ELECTION. ARPAIO'S LAWYERS SAYING THEY WERE CAUGHT BY SURPRISE. THE HEARINGS WERE BEGINNING, EVERYONE KNEW IT WAS COMING, AND IN TERMS IT'S POLITICALLY MOTIVATED. WEVE SEEN THE OBAMA ADMINISTRATION BACK OFF ON OPPORTUNITIES TO REALLY GO AFTER ARPAIO IN THE PAST. WE'VE HEARD THE ARGUMENTS WHERE THE DEMOCRATS AND OPPONENTS WHY AREN'T YOU GOING HARDER, ABUSE OF POWER AND NO CHARGE, MISUSE OF FUNDS STUFF, NO CHARGES.
MIKE SUNNUCKS: EVERYHTING WITH JOE IS POLITICALLY MOTIVATED, FROM JOE AND FROM HIS OPPONENTS.

BOB CHRISTIE: IN THIS CASE, THEY FILED A MISDEMEANOR. EVEN IF HE'S CONVICTED HE WON'T AUTOMATICALLY -- IF HE'S FOUND GUILTY OF A FELONY, YOU'RE AUTOMATICALLY DISQUALIFIED AND YOU'RE DONE. IF THEY JUST KEEP WITH THE MISDEMEANOR CHARGE, WIN THE ELECTION AND KEEP ON FOR ANOTHER FOUR YEARS.

TED: SOMETHING ELSE INTERESTING, THEY CAPPED THE SENTENCING AT SIX MONTHS AND BY CAPPING THE SENTENCING AT SIX MONTHS, THAT MEANS HE DOESN'T NECESSARILY GET A JURY TRIAL.
BOB CHRISTIE: THAT'S THE NATURE OF THE CHARGE, THAT'S CORRECT. HE DOES NOT -- NOT OBJECTIVE NECESSARILY BUT BY RULE IN THE NINTH CIRCUIT UNDER FEDERAL COURT RULES, FACE LESS THAN SIX MONTHS IN JAIL, YOU DON'T HAVE A RIGHT TO A JURY TRIAL. HE HAS TO FIGHT TO GET A JURY TRIAL AND THAT WILL PUT IT IN FRONT OF A JUDGE WHO HAS A THICK PIECE OF PAPER FROM THE OTHER FEDERAL JUDGE LAYING OUT THE FACTS AND THE CONCLUSION AND ONE WOULD THINK IT SHOULDN'T BE THAT HARD OF A CASE TO GET A CONVICTION ON.
JEREMY DUDA: AND SHOULD HE BE CONVICTED, I THINK IT'S HARD TO IMAGINE A JUDGE ACTUALLY SENTENCING ARPAIO, WHO IS 48, TO JAIL TIME BUT THE THREAT IS OMINOUS.

BOB CHRISTIE: THE OTHER POINT, THERE ARE TWO OTHER PORTIONS OF THIS SAME REFERRAL THAT THE JUSTICE DEPARTMENT HAS TAKEN UNDER ADVISEMENT. THEY COULDN'T FILE THEM, THEY WERE ALSO CONTEMPT BUT HELD TOO LONG AGO AND NOW THE JUSTICE DEPARTMENT IS LOOKING AT THOSE AND WHETHER THEY SHOULD FILE THEM AS OBSTRUCTION OF JUSTICE.

TED: AND THAT INCLUDES THE TWO AIDES AND ATTORNEY.

BOB CHRISTIE: THAT'S THE TWO AIDES AND THE ATTORNEY AND THE COUNTY AND FOR INVESTIGATING THE FEDERAL JUDGE, JUDGE SNOW, DURING THIS WHOLE SERIES OF HEARINGS, THEY LAUNCHED A INVESTIGATION OF THE FEDERAL JUDGE HIMSELF TO FIND OUT IF HE WAS CORRUPT.

TED: AND WE HAVE INSTANCES OF VIDEO COLLECTION, THE JUDGE DIDN'T DO WHAT HE WAS TOLD TO DO, THAT'S WHAT THE JUSTICE DEPARTMENT IS CLAIMING. THAT'S IN THERE AS WELL.
BOB CHRISTIE: THAT'S RIGHT, AND IF THEY COME BACK AND FILE THE FELONY CHARGES, THEN WE'RE TALKING OBSTRUCTION OF JUSTICE, MAJOR FELONY, YOU DON'T WALK AWAY WITHOUT PRISON TIME.

MIKE SUNNUCKS: THE POINT HERE POLITICALLY, HOW -- THE TRUMP SUPPORTERS, REACTING TO THIS. DOES THIS ENERGIZE THEM MORE? HE'S A FUNDRAISING MACHINE, A MONEY ADVANTAGE. DOES THAT MATTER? DOES THAT TAKE THE ADVANTAGE AWAY.

TED: I WANT TO GET TO THAT IN A SECOND, WE HAVE A POLL COMING UP THERE WAS A LAWSUIT INVOLVING WORKPLACE RAIDS AND YOU KNOW, THE IDEA THAT THESE IDENTITY THEFT LAWS, THEY SAY TARGETED ILLEGALS AND IT WAS JUST UNCONSTITUTIONAL AND THIS SUIT NOW HAD A HEARING THIS WEEK. HE'S GOT STUFF IN COURTROOMS ALL OVER TOWN.
JEREMY DUDA: THIS IS A CASE WHERE HE'S BEEN FARING BETTER. THE ORIGINAL JUDGE INDICATES, HE ISSUED AN INJUNCTION ON THIS LAW--UNDER THE EARLIER ADMINISTRATION ANDY THOMAS WHILE USING THE WORKPLACE RAIDS, THE NINTH CIRCUIT COURT OF APPEALS OVERTURNED AND NOW THEY'RE BACK IN COURT ARGUING THE MERITS. THE IDENTITY THEFT, LEGAL ARIZONA WORKERS ACT BACK FROM 2007, 2008 AND ORIGINALLY INTENDED TO TARGET EMPLOYERS WHO HIRE ILLEGAL IMMIGRANTS BUT IT'S NOT BEEN USED THAT WAY, BEEN USED BY ARPAIO TO GO AFTER THE PEOPLE -- I.

TED: AND USED FOR DEPORTATION MORE THAN LAW ENFORCEMENT AND ARPAIOSIDE SAYD NO, WE'RE JUST TRYING TO PROTECT VICTIMS OF IDENTITY THEFT.
BOB CHRISTIE: THERE WAS A U.S. JUDGE WHO PUT AN INJUNCTION AGAINST THAT, AND WENT TO THE NINTH CIRCUIT AND EARLIER, THEY SAID, NO, IT'S A STATE LAW, IF YOU GET AN I.D. AND IT'S FAKE AND YOU USE IT TO GET A JOB, THAT'S A VIOLATION OF THE STATE IDENTIFICATION LAWS AND THE LOCAL AUTHORITIES ARE MORE THAN ABLE TO GO IN AND ARREST YOU FOR THAT. THAT'S WHAT THEY WERE DOING. GOING IN AND RAIDING CAR WASHES AND RESTAURANTS AND OTHER PLACES WITH A LOT OF ILLEGAL IMMIGRANT WORKERS AND HAULING THEM OFF TO JAIL. NOT BECAUSE THEY WERE UNDOCUMENTED BUT BECAUSE THEY WERE USING ILLEGAL I.D.
MIKE SUNNUCKS: THIS IS THE SAME THAT HAPPENED WITH EMPLOYERS 1070, WHAT'S THE FEDERAL -- IS IT ALL FEDERAL PURVIEW TO ENFORCE IMMIGRATION LAWS OR ARE THERE AREAS WHERE THE STATE AND LOCAL GOVERNMENTS CAN DO THAT. OF COURSE, THEY WERE GOING AFTER UNDOCUMENTED UNAUTHORIZED IMMIGRANTS POLITICALLY ON THIS, BUT THERE ARE A LOT OF FOLKS IN TOWN, CONSTRUCTION WORKERS AND OTHER FOLKS WHO WORK WITH PEOPLE WITH FAKE I.D. WHO ARE U.S. CITIZENS BECAUSE THEY'RE TRYING TO AVOID CHILD SUPPORT OR HAVE SOMETHING IN THEIR PAST AND THEY DON'T WANT THEIR EMPLOYER TO KNOW ABOUT. BUT POLITICALLY, IT WAS FOCUSED ON PICKING UP ILLEGAL IMMIGRANTS.

TED: WHAT'S NEXT IN THE LAWSUIT? WHAT DO WE EXPECT?

JEREMY DUDA: THEY HAVE THE MERIT, THE INJUNCTION IS OUT OF THE WAY, WHICH MIGHT BE A BAD SIGN FOR PUENTE. THE JUDGE ONLY ISSUED THAT IF THEY THINK THERE'S A STRONG CHANCE FOR SUCCESS IN THE CASE AND THE NINE CIRCUIT DIDN'T BELIEVE THERE IS SO THERE GOING TO HAVE TO PLAY THIS OUT ALL THE WAY THROUGH THE COURT SYSTEM.
MIKE SUNNUCKS: THIS PLAYS BOTH WAYS. FOR ARPAIO'S ARGUMENT, FOR THE FOLKS THAT ARE TIRED OF HIM, THEY SEE ALL THESE LAWSUITS OUT HERE. ITS JUST ALWAYS GETTING SUED, WHAT ITS COSTING THE COUNTY, BUT FOR HIS SUPPORTERS, LOOK, HERE'S THE OBAMA ADMINISTRATION, HERE'S THE ACLU, THE ACTIVISTS GROUPS GOING AFTER HIM AND DOES THAT ENERGIZE THEM.

TED: LET'S TALK ABOUT THOSE SUPPORTERS AND CRITICS. A NEW POLL SHOWS -- THIS WAS SHOCKING UNTIL YOU SAW THE FIVE PLUS OR MINUS HERE. PAUL PENZONE UP BY 10 POINTS OVER SHERIFF JOE ARPAIO?

BOB CHRISTIE: YEAH, THAT WAS SHOCKING AND YOU LOOK AT IT, FIRST OFF, IT HAS A LOT -- THIS POLL HAS A LOT OF THINGS GOING FOR IT, IT'S A LIVE CALLER POLL THAT -- A LOT OF POLLS WE SEE ARE NOT LIVE CALLER POLLS. IT'S A COMPUTER CALL, YOU PUSH ONE, TWO, THREE DEPENDING ON WHO YOU LIKE. THIS IS A LIVE CALLER POLL. THE SAMPLE SIZE IS A LITTLE LOW THAT'S WHY THE MARGIN OF ERROR IS HIGHER THAN WE WOULD LIKE TO SEE. 300-450 PEOPLE IN MARICOPA COUNTY, A NICE SPREAD OF DEMOCRATS, INDEPENDENTS AND REPUBLICANS AND HE'S 70% OF DEMOCRATS ARE AGAINST HIM. BUT ON THE REPUBLICAN SIDE, HE'S ALSO VERY CLOSE. 51%, 52%. AND THEN THE INDEPENDENTS JUST SHOVE THAT. THAT HOW WE GOT TO THE 10 PERCENT.

MIKE SUNNUCKS: WHAT'S THE NUMBER ON MEN? I THINK HE WAS TRAILING WITH MEN.

TED: HE'S LOSING AMONG MEN AND IT WAS 55% TO 38%.

MIKE SUNNUCKS: I THINK OF IF SOMEONE IS GOING TO DOUBT THAT POLL, WOULD BE SOMETHING YOU WOULD LOOK AT. YOU LOOK AT THE NATIONAL RACE, YOU LOOK AT THE GENDER DIVIDE. MEN ARE WITH REPUBLICANS AND WOMEN ARE NOT. THEY'RE WITH THE DEMOCRATS. THERE'S NOT A LOT OF POLLING OUT THERE ANYWHERE. OTHERS THINK THE RACE IS CLOSER, SOMEONE TOLD ME ARPAIO WAS UP FIVE. THIS POLL IS OUT OF THE NORM. IT COULD SHOULD HAVE A CHANGE IN THE RACE.

JEREMY DUDA: THEY BREAK IT DOWN BY AGE GROUP DEMOGRAPHIC AND PENZONE IS BEATING ARPAIO, IN EVERYONE OF THEM EXCEPT FOR 65 PLUS. AND THE SUPPORT OUT IN SUN CITY WITH OLDER VOTERS BUT SEEMS LIKE THAT SUPPORT IS SLIPPING AMONG EVERYONE ELSE AND I DON'T KNOW -- 10 POINTS SEEMS LIKE A LOT. BUT I DON'T KNOW THAT THIS RACE IS THAT FAR OUT OF HAND FOR ARPAIO. THE ARPAIO FOLKS BELIEVE IT WILL BE A CLOSE RACE AS WELL.

BOB CHRISTIE: LETS SAY ITS PLUS OR MINUS 5 POINTS THAT SAYS THAT ITS 50-50, RIGHT? IT'S A TIGHT RACE, WE KNOW THAT, WE KNOW THAT ARPAIO IS FACING THE TOUGHEST ELECTION OF HIS CAREER AND THIS POLL SIMPLY REINFORCES THAT AS A SNAPSHOT IN TIME.

TED: WHAT'S IS HURTING ARPAIO THE MOST. TALK ABOUT THE OUTLIER FOR MEN THAT DOES SEEM VERY UNUSUAL BUT THE IDEA THAT THE OVER65 VOTE IS THE ONLY VOTE HE SEEMS TO BE CARRYING. THAT MAKES SENSE. LET'S GIVE THIS POLL SOME SENSE OF CREDENCE. WHAT IS HURTING HIM THE MOST, THE COURT STUFF OR TRUMP?

MIKE SUNNUCKS: I THINK THE FATIGUE OVER THE COURT STUFF AND THE COST TO THE COUNTY AND SEEMS TO NEVER END AND GO ON AND ON AND THIS WILL BE HIS SEVENTH TERM. IT'S A CHANGED ELECTION. WE'RE SEEING THAT PEOPLE WANT CHANGE AND JOE'S BEEN THERE A LONG TIME AND PEOPLE ARE TIRED OF THE SAME EPISODE PLAYING OVER AND OVER.

JEREMY DUDA: IT'S HARD TO POINT TO ONE PARTICULAR THING THAT'S HURTING ARPAIO. BUT THE PILING ON OF ALL OF THESE LAWSUITS AND CONTROVERSIES AND THE MONEY THAT THE COUNTY IS SPENDING ON IT AND CHIPPING AWAY FOR YEARS AND THE CRIMINAL CONTEMPT AND CIVIL CONTEMPT OF COURT, I THINK THAT'S REALLY A MAJOR BLOW ON TOP OF ALL THAT.

TED: THE SURVEY WAS TAKEN BEFORE THE JUSTICE DEPARTMENT WENT AHEAD.

BOB CHRISTIE: JUST ON THIS RACIAL PROFILING CASE ALONE, IT'S COST THE TAXPAYERS $70 MILLION. AND ITS GOING KEEP ON GOING UNTIL IT'S OVER. THAT'S A HUGE AMOUNT OF MONEY THAT COULD DO A LOT OF THINGS.

MIKE SUNNUCKS: I THINK THE IMAGE OF STATE -- YOU GO TO LONDON, NEW YORK, CHICAGO, PEOPLE TALK ABOUT OUR IMMIGRATION DEBATE AND OUR SHERIFF. THAT COMES UP, I HAVE THINK A LOT OF PEOPLE ARE FATIGUED BY THAT AND WANT TO GET THAT BEHIND US. BECAUSE THEY THINK THAT'S DEFINING US AND BUSINESS AND TOURISM FOLKS DON'T WANT IT TO DEFINE THEM.

BOB CHRISTIE: THE GOVERNOR, YOU LOOK AT HIS FIRST TWO YEARS IN OFFICE, WRAPPING UP NOW, BOY, OH, BOY, HE HASN'T TOUCHED IT ALL AND ITS NOT BY ACCIDENT.

TED: WE SHOULD MENTION THAT ARPAIO HAS WELL OVER A MILLION DOLLARS FOR A STRETCH RUN. AND PENZONE ABOUT A QUARTER OF THAT.
JEREMY DUDA: PENZONE ALSO HAS SUPPORT FROM OUTSIDE GROUPS THAT ARE RUNNING IT.

BOB CHRISTIE: GEORGE SOROS, THE BILLIONAIRE LIBERAL HAS COME IN AND HAS ALREADY SPENT 300,000 ON ARPAIO ADS -- TODAY HE -- THIS WEEK HE CAME IN AGAINST BILL MONTGOMERY WITH A -- WE DON'T KNOW HOW MUCH BUT HE'S RUNNING ADS AGAINST BILL MONTGOMERY AS COUNTY ATTORNEY.

TED SIMONS: IS HE DOING THAT--

BOB CHRISTIE: HE'S DOING THAT IN PLACES ACROSS THE UNITED STATES OF AMERICA, WHERE CONSERVATIVE LAW ENFORCEMENT FOLKS HAVE BEEN RUNNING THE SHOW. A PROSECUTOR IN FLORIDA EARLIER IN THE YEAR WHO WAS -- WHO WAS, UNTIL THIS MONEY CAME IN, I THIHNK SORO SPENT A MILLION DOLLARS ON HIM, WAS A SHOE-IN TO WIN -- GONE. MONTGOMERY TALKED TO OUR REPORTERS TODAY, I DON'T KNOW WHY YOU'RE DOING THIS, BUT YOU COULD SENSE THERE WAS A BIT OF UNEASE, A LOT OF MONEY AT A LATE TIME, RIGHT AS EARLY VOTING HAS STARTED.

TED: THAT'S A RACE THAT NO ONE THOUGHT AT ALL A CONTEST.

BOB CHRISTIE: WE WERE SHOCKED TOO.

TED: WE HAD A U.S. DEBATE THIS WEEK, RIGHT HERE IN THE ARIZONA PBS STUDIOS AND I THOUGHT IT WAS LOVELY. VERY LOVELY. AND ANYWAY, COMPARED TO THE PRESIDENTIAL DEBATES, THIS THING WAS LIKE A TEA PARTY HERE.

JEREMY DUDA: COMPARED TO THE PRESIDENTIAL DEBATE, PRETTY MUCH ANYTHING WILL COUNT AS CIVIL AT THIS POINT. YEAH, THERE WASN'T A LOT OF -- CERTAINLY -- WASN'T THE INVECTIVES HURLED. YOU SAW A LOT OF REFERENCES TO THE PRESIDENTIAL DEBATE,WHETHER A THIRD TO A HALF WERE MCCAIN AND KIRKPATRICK USING THEIR RESPECTIVE PRESIDENTIAL NOMINEES TO TARGET EACH OTHER. WITH KIRKPATRICK, THAT'S BEHIND THE EIGHT BALL BECAUSE TWO DAYS BEFORE THE DEBATE, JOHN MCCAIN FINALLY UNENDORSED DONALD TRUMP. AND MCCAIN REALLY WENT AFTER HER ON HILLARY CLINTON AND KIRKPATRICK RAN HER FIRST AD ON MCCAIN ON THE TRUMP ISSUE ABOUT A WEEK AND A HALF AGO. SO MIGHT BE A LITTLE TOO LITTLE TOO LATE.

TED: DID KIRKPATRICK DO ANYTHING TO GAIN ADVANTAGE AND MCCAIN DO ANYTHING TO LOSE ADVANTAGE?

MIKE SUNNUCKS: THIS ELECTION FOR MCCAIN IS A THIRD RAIL ALL AROUND. TRUMP IS THE THIRD RAIL. DOES UN-ENDORSING HIM, DOES THAT MEAN THE TRUMP FOLKS AREN'T GOING TO VOTE FOR HIM IN THE ELECTION? THAT'S A BIG BASICALLY OF THE REPUBLICAN VOTE. UN-ENDORSING TRUMP HELP MCCAIN WITH MODERATES AND INDEPENDENTS. STANDING UP TO THE BULLY? I DON'T THINK WE KNOW. I THINK KIRKPATRICK IS A SIDE NOTE. THIS IS ALL ABOUT MCCAIN AND TRUMP. WE KNOW THAT LINDSEY GRAHAM IS PROBABLY GOING TO GET MCCAINS VOTE BUT SHE DIDN'T SEEM TO SIEZE THE MOMENT IN GOING AFTER MCCAIN. IT SEEMS THIS IS WEEK HAS BEEN FOCUSED ON MCCAIN, DENOUNCING AND THEN UN-ENDORSING TRUMP AND TRUMP FIRING BACK AND SHE'S A SIDE CHARACTER.

TED: DOES KIRKPATRICK DO WHAT SHE NEEDED TO DO?

BOB CHRISTIE: IT'S CLEAR SHE DIDN'T. YOU HAVE JOHN MCCAIN WHO IS A NATIONAL FIGURE. HE'LL TELL YOU, I HAVE 100% NAME I.D. HE'S WON ELECTION AFTER ELECTION AFTER ELECTION IN ARIZONA AND NO REASON TO THINK HE'S NOT POSITIONED TO WIN THIS ONE. KIRKPATRICK IS FROM A RURAL PART OF THE STATE, NOT WELL KNOWN IN METRO PHOENIX OR TUCSON WHERE SHE -- TUCSON SHE'LL GET VOTES BECAUSE SHE'S DEMOCRATS BUT METRO PHOENIX IS WHERE SHE HAS TO MAKE A IMPRESSION AND I DON'T THINK SHE DID THAT MONDAY.

JEREMY DUDA: I DIDN'T SEE ANYTHING THAT WILL CHANGE HER FORTUNES HERE AND THAT'S UNFORTUNATE FOR HER. SHE'S TRAILING BY DOUBLE DIGITS IN SOME POLLS. I'M HEARING PRIVATELY DEMOCRATS GRUMBLING ABOUT WHAT THEY FEEL IS A LACKLUSTER CAMPAIGN, MORE SUITED TO HER RURAL DISTRICT UP IN NORTHERN ARIZONA. THAN TO A STATEWIDE ELECTORATE. MOST OF THE VOTES ARE COMING FROM URBAN AREAS. THERE WAS NO GAME CHANGER HERE AND WITH ONLY A FEW WEEKS TO GO, I DON'T SEE WHERE IT WILL COME FROM.

MIKE SUNNUCKS: IT'S A BIG NARRATIVE NATIONALLY, REPUBLICAN WOMEN DUMPING THE GOP AND I DON'T THINK SHE'LL PICK THOSE UP BECAUSE OF MCCAIN DUMPING TRUMP. THIS MAY THE BLESSING OF THE RACE FOR MCCAIN. MCCAIN WAS ALREADY AHEAD IN THE POLLS AND IF HE HAD STUCK WITH TRUMP, MAYBE A LAST-MINUTE THING, I THINK SHE HAS A CHALLENGE.

BOB CHRISTIE: TO GIVER HER CREDIT, SHE DID WHAT SHE NEEDED TO DO TO POINT OUT THAT JOHN MCCAIN HAS CONSISTENTLY, 60 TIMES SAY, NO MATTER WHAT DONALD TRUMP DOES, I'M STICKING WITH HIM -- YOU KNOW, I'M -- I'M -- TRUMP IS SAYING I'M NOT GOING TO PROTECT THE NATO ALLIES. THE GOLD STAR FAMILIES. ON AND ON AND ON. TRUMP -- MCCAIN STUCK WITH TRUMP AND FINALLY, WHAT DOES IT TAKE, A REVELATION FROM LAST FRIDAY WHERE THESE LEWD REMARKS THAT WERE RECORDED SEVERAL YEARS AGO, FINALLY MADE HIM DISTANCE HIMSELF. ANN KIRKPATRICK SAYS, JOHN MCCAIN, YOU'VE BEEN WHISTLING AND WAFFLING FOR MONTHS, TOO LITTLE TOO LATE.

MIKE SUNNUCKS: I THINK THAT'S AN EFFECTIVE ARGUMENT. THE ONLY EXCEPTION, TRUMP CONTINUE TO PUNCH AT MCCAIN. HE'S A VICTIM IN THIS TOO AND THAT HELPS HIM. IF HE WAS JUST DOING THIS FOR POLITICAL EXPEDIENCY, THAT WOULD BE A GREAT ARGUMENT. BUT IT COMPLICATES THAT ARGUMENT BECAUSE MCCAIN IS ON TRUMP'S LIST WITH PAUL RYAN

JEREMY DUDA: AND ANY REPUBLICAN POLITICIAN IN THE COUNTRY COULD WITH STAND THAT IS JOHN MCCAIN. HE LIKES -- 100% NAME I.D. EVERY VOTER IN THE STATE HAS A OPINION ABOUT JOHN MCCAIN AND PRETTY MUCH INDEPENDENT OF DONALD TRUMP AND IF KIRKPATRICK HAD SPENT THE PAST MONTHS BUILDING UP THAT NARRATIVE, TYING MCCAIN TO TRUMP IN THE PUBLIC EYE, MAYBE IT WOULD BE DIFFERENT. BUT A WEEK AND A HALF AGO IS THE FIRST TIME SHE PUT IT ON TV. AND IF IT NOT ON TV IN THIS RACE IT PROBABLY DOESN'T MATTER THAT MUCH.

BOB CHRISTIE: THERE WERE A NOW THINGS PROBABLY THAT COULD COME TOGETHER AND MAYBE KIRKPATRICK HAS A CHANCE. A HIGH DEMOCRATIC TURNOUT ELECTION, MARIJUANA AND MINIMUM WAGE ON THE BALLOT. WHICH WILL BRING MORE FOLKS OUT. IF THE ANTI-MCCAIN REPUBLICANS SAY I'M NOT GOING TO VOTE FOR THAT STINKER NOW THAT HE HASN'T BACKED MY CANDIDATE, TRUMP, WHO KNOWS.

MIKE SUNNUCKS: YES. HE GETS BOOED AS MUCH AS HILLARY CLINTON AND OBAMA.

TED: A COUPLE OF MINUTES LEFT. GOAT TO TALK ABOUT THE CORPORATION COMMISSION DEBATE. HOUR LONG, FIVE CANDIDATES FOR THREE ONLY SEATS. A LIVELY AFFAIR AND DARK MONEY. THE ALPHA AND OMEGA.

JEREMY DUDA: AS ALWAYS. DARK MONEY NOT FAR AWAY. AND THE BIG ISSUE, AND COMMISSIONER BURNS IS RUNNING FOR REELECTION, HIS QUEST TO GET THE COMMISSION TO FORCE APS TO DISCLOSE WHAT IT WAS DOING IN 2014. WHETHER IT WAS BEHIND THE 3.2 BILLION DOLLARS THAT WAS OF COURSE THE BIG ISSUE, AND BOYD DUNN AND ANDY TOBIN, MAYBE NOT TOO MUCH.

TED: DEMOCRATS ACTING LIKE BOB BURNS WAS THE BEST THING THAT EVER CAME DOWN THE PIPE.

MIKE SUNNUCKS: YEAH THAT'S THE COALITION THERE AND I THINK EVERYONES EXPECTS HIM TO BE THE TOP VOTE-GETTER BECAUSE OF NAME I.D. AND PARTY I.D. AND WHAT HE'S DONE ON THE ISSUE. THINK ANDY TOBIN IS IN THERE BECAUSE OF NAME I.D. AND THE OTHER BATTLE FOR THE LAST ONE.

BOB CHRISTIE: MY IMPRESSION WAS THAT CHABIN AND MUNDELL THE TWO DEMOCRATS, DOMINATED THE DEBATE, THAT WAS MY IMPRESSION, I DIDN'T WRITE ABOUT THIS ONE, BUT SEEMED TO HAVE THE DOMINATING POSITION THROUGHOUT THE DEBATE. ANDY TOBIN, I DON'T THINK HELPED HIMSELF WITH CRITICISM OF OUR FRIENDLY MODERATOR AND I DON'T THINK IT PLAYED WELL FOR HIM. MR. DUNN TRIED TO DO WHAT HE COULD. BOB BURNS SAT BACK WITH A LITTLE SMILE ON HIS FACE.

TED: IT WAS LIKE ALL OF THIS MAYHEM WAS GOING ON AND BOB BURNS WAS JUST TAKING IT ALL IN. HAD A NICE FRONT ROW SEAT. BUT WHEN HE SPOKE, NO ONE INTERRUPTED HIM. EVERYONE WANTED TO INTERRUPT EVERYONE ELSE. GIVE ME THREE, WHO ARE THE THREE DRIVING THE RACE?

I GOT TO GUESS THE THREE REPUBLICANS BUT GIVEN A LOT OF STUFF GOING ON, MAYBE ONE OF THE DEMOCRATS COULD SLIP IN.

JEREMY DUDA: I WOULD SAY THE THREE REPUBLICANS. BUT GIVEN WHAT GOING ON, THE DEMOCRATS MIGHT BE ABLE TO SLIP IN.

TED: WHAT DO YOU THINK?

MIKE SUNNUCKS: ILL SAY THE THREE REPUBLICANS CONVENTIONAL FOR THE VOTER REGISTRATION.

BOB CHRISTIE: I THINK SPLIT, PROBABLY TOBIN, HE'S WELL KNOWN ACROSS THE STATE. BURNS IS A INCUMBENT, PEOPLE WILL PUNCH HIM. I THINK PEOPLE ARE WORRIED ABOUT SORO ENOUGH THAT THEY'LL VOTE FOR ONE OF THE DEMOCRATS.

TED: THANKS FOR JOINING US. APPRECIATE IT.

MONDAY, A NEW REPORT FROM THE PEW RESEARCH CENTER DETAILS THE POLITICAL ENGAGEMENT OF AMERICANS WITH DISABILITIES AND HOW NEW TECHNOLOGY IS BEING USED TO STUDY LIGHTNING BOLTS. THAT'S MONDAY AT 5:30 AND 10:00 ON THE NEXT "ARIZONA HORIZON." TUESDAY, WE'LL LOOK AT A SPECIAL COURT THAT FOCUSES ON VETERANS AND WEDNESDAY, HOW THE JUSTICE SYSTEM CAN BETTER SERVE THE UNDERSERVED AND 8:00, A SPECIAL EDITION OF "ARIZONA HORIZON" FOLLOWING THE FINAL PRESIDENTIAL DEBATE AND THURSDAY, A DEBATE ON THE PROPOSITION 205 AND FRIDAY, AT EDITION OF "JOURNALISTS' ROUNDTABLE." THANKS FOR JOINING US, YOU HAVE A GREAT WEEKEND! CLOSED CAPTION PRODUCTIONS WWW.CCPRODUCTIONS.COM 844-335-0911

SPOTLIGHT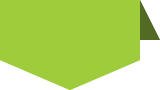 STAY in touch
with
azpbs.
org
!
Subscribe to Arizona PBS Newsletters: