Arizona State University physicist Lawrence Krauss joins Ted to discuss the latest science news, including global warming, cosmic rays and gravity measuring.
Transcript:
TED SIMONS: GOOD EVENING AND WELCOME TO THIS SPECIAL EDITION OF ARIZONA HORIZON, I'M TED SIMONS.EACH MONTH, ARIZONA STATE UNIVERSITY PHYSICIST LAWRENCE KRAUSS JOINS US TO OFFER INSIGHT INTO THE BIG SCIENCE STORIES OF THE DAY, WHICH ON "THIS" DAY INCLUDES NEW INFORMATION ON COSMIC RAYS, A NEW GRAVITY-MEASURING DEVICE AND THE LATEST SCIENCE INVOLVING GLOBAL WARMING. WE WELCOME LAWRENCE KRAUSS, TO ARIZONA HORIZON.
TED SIMONS: GOOD TO SEE YOU.

KRAUSS: HAPPY HOLIDAYS ALMOST.

TED SIMONS: THANK YOU SO MUCH.

KRAUSS:THIS IS A HOLIDAY EDITION. I WANT TO BE FESTIVE BY BEGINNING WITH BAD NEW.

TED SIMONS:I'M ASSUMING YOU MEAN GLOBAL WARMING. WE HAVE EXTREME WEATHER, A NEW REPORT SHOWING INREASINGLY THAT THE HUMAN FOOTPRINT IS AT PLAY. TALK, PLEASE?

KRAUSS: JUST BEFORE AND PROBABLY THE BIG NEWS NOVEMBER 8TH. REMEMBER WHAT HAPPENED?

TED SIMONS: I DO.

KRAUSS: IT WAS NOT WHAT YOU THINK IT WAS. THE METEOROLOGICAL ORGANIZATION PRODUCED A REPORT THE LAST FOUR YEARS BEING THE HOTTEST YEARS ON RECORD IN EVERY WAY THEY BROKE PREVIOUS RECORDS. IN EVERY WAY IT'S INDICATING, WHILE WE ARE TRYING TO DO A TREATY TO STOP THE WORLD FROM WARMING MORE THAN TWO DEGREES CENTIGRADE, WE ARE UP TO ONE DEGREE AT THAT POINT. WE'VE ALMOST GONE ALL THE WAY THERE. AND THEN WHATS HAPPENED SINCE THE ELECTION UP TO NOVEMBER 14 THEY PRODUCED A NEW REPORT. 2011 TO 2015 WERE THE WARMEST YEARS ON RECORD. 2016 BEATS 2015. 16 OF THE LAST 17 WARMEST YEARS ON RECORD ARE IN THE 20TH CENTURY. 2016 IS NOW ON PAR TO BE 1.2 DEGREES ABOVE THE PREVIOUS AVERAGE.
WE ARE CREEPING UP, AND WE ARE SEEING EVIDENCE OF SEA LEVELS RISE AND VARIOUS PARTS OF THE GLOBE, EXTREME TEMPERATURES AND THE ARCTIC MUCH WARMER TEMPERATURES THAN SEEN BEFORE. SEA ICE IS DOWN WHICH MEANS SEA LEVELS ARE RISING AND WHATS WORSE IT MELTS. WHAT COLOR IS ICE?

TED SIMONS: LAST TIME I CHECKED, WHITE.

KRAUSS: IT REFLECTS THE LIGHT. WATER ISN'T. IT ABSORBS SUNLIGHT. SO AS THE ICE GOES AWAY IT ABSORBS WE ABSORB MORE SOLAR RADIATION WHICH MEANS WE HEAT UP EVEN MORE. IT'S A NONLINEAR EFFECT.IT'S BAD NEWS ALL AROUND.
TED SIMONS: WE HAVE A GRAPH THAT SHOWS… THE ARTIC IS A MESS. WHATS GOING ON?
KRAUSS: THE THING IS, AND IT'S IMPORTANT TO REALIZE THAT GLOBAL WARMING IS NOT UNIFORM THROUGHOUT THE GLOBE. THINGS LIKE OCEAN CURRENTS ARE AFFECTED.
AND IN FACT THE OCEAN CURRENTS ARE DRAMATICALLY EFFECTED SO FOR EXAMPLE THEY AFFECT THE SALINITY OF THE WATER THE ABILTY TO CARRY HEAT FROM ONE PALCE TO THE OTHER. THAT'S WHERE WE SEE A PROBLEM. YOU DON'T CARE IF ICE MELTS WHEN IT'S FLOATING.WHEN ICE MELTS WHEN IT'S FLOATING, IT DOESN'T CHANGE THE SEA LEVEL. PUT ICE CUBES IN THE WATER AND WATCH THEM MELT AND THE LEVEL OF WATER WON'T RISE. TRY IT TONIGHT WHEN YOU HAVE A DRINK.
TED SIMONS: I'LL TRY IT TONIGHT.

KRAUSS: IT'S THE ICE ON THE LAND THAT MELTS AND GOES INTO THE WATER THAT RAISES THE SEA LEVEL. OUR ARCTIC IS INCREDIBLY WARM. SOME SAID IT WAS 30-DEGREES WARMER THAN AVERAGE. AS THOSE THINGS CHANGE FOR EXAMPLE, NORTHERN EUROPE GETS COLDER BECAUSE THE GULF STREAM KEEPS EUROPE WARM. IT'S BEEN COLD HERE OR THERE, BUT THEY DON'T REALIZE THAT GLOBAL WARMING IT'S NOT UNIFORM. ITS GONNA AFFECT PEOPLE IN DIFFERENT REGIONS. THE PEOPLE THAT ARE PROBABLY GOING TO BE HURT MOST ARE IN THE EQUITORIAL REGIONS, THE POOREST THE PEOPLE -- NEW YORK CAN BUILD WALLS IN PRINCIPLE.DONALD TRUMP CAN BUILD WALLS EVERYWHERE, IN FLORIDA AROUND HIS SOUTHERN WHITE HOUSE WHICH IS GOING TO BE UNDER WATER. THE POOR COUNTRIES ARE NOT GOING TO BE ABLE TO DO THAT.

TED SIMONS: WE ARE TALKING ABOUT RISING SEA LEVELS, LOSS OF SEA ICE, WHAT ABOUT THINGS LIKE HEAT WAVES, DROUGHT, FLOODING SITUATIONS, TOO MUCH RAIN IN TOO QUICK A TIME?

KRAUSS: PEOPLE ARE HESITANT TO SAY THIS EXTREME HEAT IS RELATED TO CLIMATE CHANGE. LOCAL WEATHER IS CHANGES BY THE EL NINO CURRENT, BUT YOU CAN DO THINGS STATISTICALLY. THE NUMBER OF EXTREME HEAT EVENTS HAS INCREASED TO THE POINT THAT YOU CAN DEFINITLY SAY GLOBAL WARMING HAS PRODUCED A NUMBER OF EXTREME HEAT EVENTS. THERE ARE AREAS OF THE GLOBE RIGHT NOW THAT ARE CLOSE AND WILL BY 2050 BE UNINHABITABLE. PEOPLE WILL NOT BE ABLE TO LIVE IN THOSE AREAS OUTSIDE. ABOVE A CERTAIN TEMPERATURE, THE HUMAN BODY CAN'T RELEASE HEAT ENOUGH. YOU WON'T BE ABLE TO STAY OUTSIDE DURING THE DAY IN CERTAIN AREAS OF THE GLOBE, NEAR THE EQUITORIAL REGIONS OF THE GLOBE.
TED SIMONS: CRITICS ARE OUT THERE. I'M RESEARCHING THIS. WE'LL HEAR FROM THE DENIERS. RESEARCH SHOWS SOLAR ACTIVITY IS CAUSING CLIMATE CHANGE.

KRAUSS: THERE IS AN 11 YEAR SOLAR CYCLE CHANGE WE KNOW ABOUT BUT THAT HASN'T PROVED CLIMATE CHANGE.
IT CHANGES OVER THE COURSE OF 2 BILLION YEARS MAKING THE EARTH WARMER.
THE CHANGES TAKING COURSE THIS PAST DECADE CAN IN NO WAY BE EXPLAINED BY SOLAR ACTIVITY. AS WE SAID BEFORE IT'S SIMPLE HIGH SCHOOL PHYSICS. YOU CALCULATE THE AMOUNT OF HEAT COMING ON THE EARTH, THE AMOUNT STORED, THE TEMPERATURES CHANGES IN THE OCEAN AND AIR AND YOU CAN WORK IT OUT ITS JUST SIMPLE ENERGETICS AND SOLAR ACTIVITY CANNOT BE RESPONSIBLE FOR IT AND SOLAR CYCLES ARE PERIODIC FOR A LONG TIME.WHAT YOU ARE SEEING NOW, OVER TIME, AN EXTREME CHANGE OVER THE LAST 20 YEARS.
TED SIMONS:WE DON'T HAVE GRAPHICS TO SHOW IT.WHAT YOU DID IS OUR GRAPHIC.
HUMAN INFLUENCE WARMING.A HOAX, THEY SAY.

KRAUSS:
YOU KNOW, AND YOU CAN SAY PIGS CAN FLY, BUT IT DOESN'T MEAN IT'S TRUE. CLIMATE SCIENTISTS ARE NOT MAKIING MONEY OFF THIS, THEY'RE MAKING DATA ANALYSIS OF WHAT THE CARBON DIOXIDE LEVELS ARE. WHAT THAT WILL DO BY SIMPLE PHYSICS AND CHEMISTRY AND LOOKING AT THE OUTPUT. IF YOU DON'T LIKE GLOBAL WARMING THOUGH PHYSICS TELLS US THE TRUTH, WHEN YOU HAVE SODA POP IN A CAN, OPEN IT UP TASTES TART, THAT'S BECAUSE THE CARBON DIOXIDE IS UNDER PRESSURE THAT DISSOLVES IN THE WATER AND MAKES CARBONIC ACID MAKING THE TART TASTE. LEAVE IT OUT, CARBON DIOXIDE GOES AWAY. IT TASTES STALE. SAME THING HAPPEN IN THE OCEAN. AS CARDON DIOXIDE LEVELS DECREASE, CARBON LEVELS IN THE OCEAN CHANGE, WE'VE BEEN ABLE TO SEE THAT. IT'S BLEACHING CORAL. WE CAN SEE THE PH LEVELS CHANGING EXACTLY AS YOU WOULD EXPECT. SCIENCE WORKS.

TED SIMONS: YOU MENTION THAT SCIENTISTS ARE NOT GETTING RICH OFF THIS MEHTOD, THERE IS AN ARGUMENT THAT SCIENTISTS ARE MOVING ON TO THE IDEA OF GLOBAL WARMING FOR RESEARCH GRANTS. IT'S THE ONLY WAY YOU CAN GET A GRANT THESE DAYS.

KRAUSS: YOU GET GRANTS BY STUDYING CLIMATE AND DOING BETTER MODELS. AND YOU DON'T GET MORE MONEY IF YOU DISCOVER THE WORLD IS HEATING UP. AS WE HAVE SAID IN THE PROGRAM MANY TIMES. IF YOU ARE A SCIENTIST THE WAY TO GET FAMOUS IS TO SHOW YOUR COLLEAGUES ARE WRONG, IF YOU CAN SHOW THE COLLEAGUES ARE WRONG. SO IF YOU CAN MAKE A MODEL THAT SHOWS THE OTHER MODELS ARE WRONG, YOU COULD GET RECOGNIZED FOR IT.


TED SIMONS: I DIDN'T MAKE ALL THIS STUFF UP.
KRAUSS: OTHER PEOPLE ARE MAKING IT UP.
TED SIMONS: HOW IS IT THAT THESE ARGUMENTS HAVE SUSTAINED FOR SO LONG WHEN SO MUCH OF SCIENCE SEEMS TO SAY, HOW DO YOU ADDRESS GLOBAL WARMING?

KRAUSS: THERE ARE A LOT OF FACTORS. ONE IS MONEY. THERE IS A LONG HISTORY OF THE FACT THAT FOR EXAMPLE, THE FOSSIL FUEL INDUSTRY KNEW FOR A LONG TIME, EXXON MOBILE NEW GLOBAL WARMING WAS HAPPENING. FOR A LONG TIME THEY DENIED IT. NOW THEY REALIZE ITS HAPPENING AND THEY'RE TRYING TO GO TO NEW ENERGY SOURCES. UNFORTUNATELY, MONEY TALKS. THE MEDIA IS RESPONSIBLE, AND SOMETIMES MORE MONEY IS SPENT PROPAGATING FALSE NEWS ABOUT THE CLIMATE THAN THE ENTIRE BUDGET OF THE INTERGOVERNMENTAL PANEL ON CLIMATE CHANGE. IF YOU CAN SPEND MORE MONEY TO GET THE INFORMATION OUT, YOU CAN AFFECT THE MEDIA AND PROPAGATE FALSE STORIES.

TED SIMONS: IT WAS FIRST REPORTED IN THE DAILY MAIL, GIVEN CREEDENCE BY THE U.S HOUSE SCIENCE COMMITTEE, THE IDEA THAT WE ARE IN FOR THE BIGGEST COLD SNAP HERE. WE HAVE SEEN DROPPING TEMPERTURES AND WE ARE GOING TO SEE HUGLY DROPPED TEMPERATURES WHICH MEANS GLOBAL WARMING IS A HOAX.

KRAUSS: THE U.S HOUSE SICENCE COMMITTEE THAT'S ALMOST AN OXYMORON LATELY, WHO IS THE HEAD OF THE COMMITTEE, IS A HUGE CLIMATTE CHANGE DENIER. THEY QUOTED AN ARTICLE BY GUESS WHAT NEW SOURCE? BREITBART NEWS. WHICH SAID IT SAYS CLIMATE DROPS BY UNPRECEDENTED LEVEL ONE DEGREE. CLIMATE CHANGE IS A HOAX. IT'S NOT TRUE. THEY CHERRY PICKED THE DATA. THERE IS EL NINO AND EL NINA WHICH WE KNOW ABOUT IN ARIZONA VERY WELL. IT AFFECTS THE CLIMATE. THERE WAS A PEAK IN EL NINO WHICH THE CLIMATE AND TEMPERATURES DROPPED. IF YOU HAVE THE GRAPHIC I HOPE YOU HAVE, THERE ARE FLUCTUATIONS OVER YEARS, BUT THE DROP IS BY NO MEANS THE LARGEST IN RECENT MEMORY WHICH THEY SAY. THEY LOOKED AT THE LAND TEMPERATURES NOT THE LAND PLUS OCEAN TEMPERATURES. IF YOU BELIEVE YOU KNOW THE ANSWER IN ADVANCE, YOU CAN CHERRY PICK THE DATA TO FIND OUT WHAT YOU WANT. THAT'S NOT THE WAY SCIENCE WORKS.
TED SIMONS: ONE LAST POINT HERE FROM THE DENIERS VIEW, THEY SAY YOU ARE AN ALARMIST AND YOU ARE CHERRY PICKING THE DATA.

KRAUSS: YOU CAN SAY IT. LOOK AT THE DATA YOURSELF. YOU CAN SEE THERE WAS A WASHINGTON POST STORY THAT SHOWED ALL THE DATA AND EXPLAINED WHY BREITBART WAS WRONG. AND YOU GOT TO ASK YOURSELF, I ALWAYS ADVISE PEOPLE WHEN PEOPLE ARE MAKING CLAIMS, YOU HAVE TO ASK, DO THEY HAVE ANYTHING TO GAIN BY THAT CLAIM? ARE REPRESENTATIVES OF SAY THE FOSSIL FUEL INDUSTRY THAT WANT TO SAVE THE FOSSIL FUEL INDUSTRY, IS IT IN THEIR BEST INTEREST TO SHOW CLIMATE CHANGE ISN'T HAPPENING OR DOES IT RELATE TO CLIMATE SCIENCE AND WE'RE JUST DOING MODELING? YOU HAVE TO BE SKEPTICAL. THE KEY IS TO BE SKEPTICAL OF WHAT YOU READ AND LOOK AT THE SOURCES. CERTAIN NEWS SOURCES HAVE BEEN KNOW TO BE EXTREME AND THE HOUSE SCIENCE COMMITTEE, FOR EXAMPLE, WHEN THE NEW YORK ATTORNEY GENERAL TRIED TO IN FACT INDICT EXXON MOBILE FOR THE KNOWN FACT THAT IT KNEW INFORMATION WAS PROPAGATING FALSE STORIES, THE HOUSE SCIENCE COMMITTEE TRIED TO ASK THE SCIENTISTS INVOLVED TO SUBPOENA THEM TO GET ALL OF THEIR INFORMATION BECAUSE THEY DIDN'T WANT THE STORY TO COME OUT. THEY FELT THAT WAS MUZZLING EXXON MOBILE. IT'S OF GREAT CONCERN NOW. IN THE CURRENT ADMINISTRATION, HEADING THE TRANSITION OF THE EPA HAS DENIED THE EXISTENCE OF CLIMATE CHANGE AND SIMPLY LIED OVER THE YEARS. THE PUBLIC HAS TO BE MORE SKEPTICAL THAN EVER. IF THE GOVERNMENT IS SKEPTICAL ITS OKAY, IF THE GOVERNMENT HAS BOUGHT INTO THE LIES, THE ONLY PLACE TO CHANGE THAT IS IF THE PUBLIC IS RESPONSIBLE ENOUGH AND SKEPTICAL OF WHAT THEY HEAR.

TED SIMONS: YOU WANT TO DO SOMETHING BESIDES WEATHER HERE?

KRAUSS: YES, I WANTED TO GET TO THE GOOD STUFF. WEATHER IS DAILY BASIS, CLIMATE CHANGE IS OVER SHORT TERM AND LONG TERM. AND THE SHORT TERM CHANGES CAN ONLY BE EXPLAINED BY HUMANS. IF IT'S COLD HERE TODAY IN PHOENIX, WHICH IT IS, DOESN'T MEAN GLOBAL WARMING ISN'T HAPPENING.

KRAUSS: LET'S GET TO CHRISTMAS, I HAVE A CHRISTMAS PRESENT FOR YOU.

TED SIMONS: WHAT'S MY GIFT?

KRAUSS: I KNOW YOU LOVE QUANTUM MECHANICS, QUANTUM WEIRDNESS. THE REST OF THE PROGRAM WILL BE ABOUT QUANTUM WEIRDNESS. I WAS TALKING TO YOUR PRODUCERS ABOUT IT.THIS IS WHY IT'S SO IMPORTANT.DO YOU KNOW HOW SANTA CLAUS GETS TO ALL OF THOSE HOUSES?

TED SIMONS:THERE'S MORE THAN ONE SANTA CLAUS.
KRAUSS: THAT COULD BE, BUT NOT NECESSARILY. IF SANTA CLAUS WAS A QUANTUM PERSON, THEN SANTA CLAUS COULD BE IN MANY PLACES AT THE SAME TIME.

KRAUSS: QUANTUM MECHANICS ALLOWS PARTICLES TO ACT IN WEIRD WAYS. PARTICLES ACT LIKE THEY'RE DOING MANY THINGS AT ONE TIME. IF SANTA CLAUS WAS QUANTUMLY COHERENT, HIS AWAY FUNCTION COULD BE IN MANY PLACES AT THE SAME TIME. HE COULD DROP HIS PRESENTS OFF AS LONG AS NO ONE WAS THERE TO MEASURE IT, HE COULD DO MANY THINGS AT THE SAME TIME AND THEN THE NEXT MORNING EVERYONE COULD MEASURE IT.

TED SIMONS: THAT SON OF A GUN.

KRAUSS: THAT'S THE ONLY EXPLANATION I KNOW OF. THAT, OF COURSE, IS FARCICAL.
WHAT WE HAVE DISCOVERED, TECHNOLOGY IS EXPLOITING THE WEIRDNESS FO QUANTUM MECHANICS ON A DAILY BASIS. AND I THOUGHT I'D PICK FOUR STORIES THAT DEMOSNTRATE THAT.

TED SIMONS: THE FIRST IS PHOTONS CAN CHANGE COLOR THROUGH QUANTUM MECHANICS.

KRAUSS: BETTER THAN THAT.ELECTRONS ARE SPINNING. THEY CAN SPIN UP AND DOWN AND IN DIFFERENT DIRECTIONS AT THE SAME TIME UNTIL WE MEASURE THEM. THEN THEY ARE SPINNING IN ONE DIRECTION. BEFORE THAT, THEY ARE SPINNING BOTH DIRECTIONS. OR YOU CAN'T SAY WHICH DIRECTION THEY ARE SPINNING AT ALL THEY'RE SPINNING AT ALL POSSIBLE DIRECTIONS AT THE SAME TIME BEFORE MEASURING. LIKE IT OR NOT, THAT'S THE WAY THE QUANTUM WORLD WORKS. WHAT'S ALSO BEEN DISCOVERED, IF YOU PUT PHOTONS THROUGH A DENSE MEDIA THEY CAN ACTUALLY INTERACT AND CHANGE COLOR ITS CALLED NONLINEAR OPTICS, WE CAN MEASURE ONE COLOR TO ANOTHER COLOR BUT WHAT'S BEEN DONE HERE, WHEN THEY GO TO THE DENSE MEDIUM, THERE IS A PROBABILITY THAT THE PHOTON WILL CHANGE ITS COLOR. IF YOU HAVEN'T MEASURED IT, THEN THE PHOTON CAN BE IN THE SUPER POSITION OF TWO COLORS AT THE SAME TIME. AND ITS WEIRD BUT A PHOTON CAN HAVE TWO COLORS AT THE SAME TIME. A PARTICLE OF LIGHT HAS TWO DIFFERENT COLORS. A QUANTUM MECHANICAL SUPER POSITION OF TWO DIFFERENT COLORS. IF YOU MEASURE IT, YOU MEASURE ONE COLOR OR THE OTHER. IT'S BEING ALLOWED TO USE THE SUPER POSITION OF TWO DIFFERNTCOLORS. WE CAN STORE INFORMATION. JUST LIKE USING ELECTRONS SPINNING UP OR DOWNED FOR INFORMATION. THIS GROUP HAS ACTUALLY USED THE FACT THAT A PHOTON CAN BE USED FOR TWO COLORS AT THE SAME TIME TO STORE QUANTUM MECHANICAL INFORMATION.
TED SIMONS: BUT WHAT IF YOU WANT INFORMATION ON ONE COLOR AND FIND OUT IT'S THE OTHER COLOR? IS THE INFORMATION LOST ON THE COLOR THAT'S NOT THERE ANYMORE?
KRAUSS: YOU CAN DO ALL SORTS OF MANIPULATIONS ON THE PHOTON BEFORE YOU MEASURE IT.
TED SIMONS: IT'S A HOLDING DEVICE.
KRAUSS: SO YOU CAN USE IT TO STORE INFORMATION YOU CAN DO CALCULATIONS, DOING TWO THINGS AT ONCE. AND THEN AFTERWARDS, MEASURE THE OUTCOME. YOU ARE NOT MEASURING IT DURING THE PROCESS WHEN ITS DOING ITS CRAZY STUFF.

TED SIMONS: HARD TO GO BACK. ONCE YOU ARE GONE, YOU ARE GONE.

KRAUSS: ONCE YOU HAVE MADE THE MEASUREMENT, ALL BETS ARE OFF. BUT DURING THE TIME ITS DOING ITS STUFF, IT'S ACTULLY HAS TWO COLORS AT THE SAME TIME AND WE CAN USE THAT TO STORE INFORMATION AND DO MINIATURE QUANTUM COMPUTING.

KRAUSS: SCHRÖDINGER'S THE PHOTON. IT'S WONDERFUL FOR PEOPLE LIKE ME THAT ARE COLOR-BLIND BECAUSE MOST THINGS ARE RED AND BLUE AT THE SAME TIME.

TED SIMONS: THERE IS ALSO A NEW GRAVITY MEASURING DEVICE FOR ATOMS.

KRAUSS: THERE IT IS, ITS A LITTLE CHIP. THE POINT IS, FOR A LONG TIME, WE HAVE BEEN USING PHOTONS AND ELECTRONS AND USING THE PROPERTIES OF PHOTONS AND THE FACT THAT THEY CAN BE IN MANY STATES AT THE SAME TIME. NOW WE ARE ABLE TO TAKE ULTRACOLD SYSTEMS OF ATOMS BASICALLY SO COLD THAT ALL THE ATOMS FORM A SINGLE QUANTUM MECHANICAL STATE. THEN A WHOLE GROUP OF ATOMS ACTS LIKE A SINGLE QUANTUM MECHANICAL STATE. WHAT HAPPENS IS, THAT MEANS IF YOU SEND THAT GROUP OF ATOMS FROM ONE PLACE TO ANOTHER, THEY ACT LIKE A SINGLE QUANTUM MECHANICAL OBJECT. THEY CAN DO MANY THINGS AT ONCE, TWO PATHS AT THE SAME TIME. THEN THE FINAL STATE OF THOSE ATOMS DEPENDS UPON THE ATOMS EXPERIENCE OVER TWO PATHS. IF THERE IS A GRAVITATIONAL FIELD. AS THEY GO ONE WAY AROUND IT, BASICALLY WHATS CALLED THEIR PHASE, ONE PROPERTY OF ATOMS IS DIFFERENT FROM THE ATOMS THAT GO THE OTHER WAY AND THE ATOMS CAN INTERFERE WITH THEMSELVES. YOU CAN TRY AND MEASURE THAT BY SEEING THE FACT THAT YOU GET AN INTERFERENCE PATTERN OF ATOMS THAT'S DIFFERENT BECAUSE THERE IS A GRAVITATIONAL FIELD. IT'S LIKE WAVES INTERFERE. A SINGLE ELECTRON CAN BE IN TWO PLACES AT ONCE. NOW BIG GROUPS OF ATOMS CAN BE SENT. THEY ARE BIG ENOUGH TO BE MEASURED TO SEE INTERFERENCE PATTERNS PRODUCED BY THE ATOMS. THAT'S WHAT YOU ARE SEEING BY THE DOTS ON THE LEFT-HAND SIDE. THE PATTERN OF THOSE DOTS WILL BE DIFFERENT IF THERE IS A GRAVITATIONAL FIELD THAN IF THERE ISN'T. YOU CAN USE THE FACT THAT ATOMS IN A QUANTUM MECHANICAL STATE CAN BE IN MANY PLACES AT ONCE TO PROBE A GRAVITATIONAL FIELD. IT DOES DIFFERENT THINGS IN DIFFERENT TRAJECTORIES.
TED SIMONS: AND BECAUSE ITS SO SMALL YOU CAN PUT THAT IN A BACKPACK OR TAKE IT ANYWHERE.

KRAUSS: TO MEASURE GRAVITY HAS BEEN A DIFFICULT THING BECAUSE GRAVITY IS SO WEAK. YOU NEED HEAVY OBJECTS TO DO IT. BECAUSE THESE THINGS ARE SO SENSITIVE, YOU CAN MEASURE FIELDS IN PRINCIPLE WITH SMALL OBJECTS.

TED SIMONS: WOULD YOU WANT TO PUT IT ON A BIRD?

KRAUSS: YOU CERTAINLY MIGHT.
YOU NEVER KNOW.
YOU COULD IMAGINE PROBING THE TRAJECTORY OF WHERE THE BIRD HAS GONE.
YOU NEVER KNOW.
YOU COULD BE WAY AHEAD OF YOUR TIME.

TED SIMONS: NANO LASER. WE'RE RUNNING OUT OF TIME HERE…WHAT IS A NANO LASER AND WHY DO WE CARE?
KRAUSS: PARTICLES ACT LIKE THEYRE WAVES AND WAVES ACT LIKE THEIR PARTICLES. IT'S -- PEOPLE EQUATE LASERS SO SMALL THEY ARE MICROSCOPIC IN SIZE.
LIGHT HAS A WAVE LENGTH.
THE REASON MICROSCOPES CAN ONLY SEE OBJECTS OF A CERTAIN SIZE, THEY CAN ONLY SHOW THE WAVELENGTH OF LIGHT.
IF YOU HAVE AN OCEAN WAVE AND YOU PUT A LITTLE PEBBLE THERE, THEY GO BY WITHOUT NOTICING IT.
THE WAVES GET DISTURBED BY OBJECTS THE SIZE OF THE WAVES AND NOT MUCH SMALLER SO LIGHT MICROSCOPES CAN ONLY SEE THINGS THAT ARE THE WAVELENGTH OF LIGHT, WHICH PUTS A LIMIT ON THE LIGHT MICROSOCPE.
WHAT'S REALLY NEAT IS THESE LITTLE LASERS, THEY GENERATE LIGHT OF A LONG WAVELENGTH.
THE LASERS THEMSELVES ARE SMALLER THAN THE WAVELENGTH.
WHAT YOU CAN DO WITH PROBES, IF YOU EMBED THEM IN OBJECTS, YOU PUT A PROBE OVER THE OBJECT AND EXCITE THE LAN O LASER BOOM YOU SEE A LIGHT WAVE COMING OUT.
YOU CAN USE THE LASER TO MAKE MICROSCOPES SMALLER THAN THE LIGHT TO PROBE THE SYSTEM.

TED SIMONS: WE'RE TALKING MAYBE BIOLOGICAL TISSUE LIKE CELLS AND THINGS?

KRAUSS: IN PRINCIPLE YOU CAN EMBED THESE LITTLE LASERS IN AND EVEN THOUGH THE LIGHT IS A WAVE LENGTH THAT IS THIS BIG THE LASER IS SO SMALL WHEN IT GETS EXCITED, YOU CAN SEE IT CAME FROM THE CELL AND PROBE SYSTEMS MUCH SMALLER. IT'S OVERCOMING THE WAVELENGTH.

TED SIMONS: THAT CAN BE PRETTY USEFUL STUFF.

KRAUSS: WE ARE IN AN ERA OF THE 21ST CENTURY USING QUANTUM MECHANICS AND NEW TECHNOLOGY TO ALLOW US TO DO A WHOLE BUNCH OF THINGS. IT'S QUANTUM MECHANICAL MAGIC. IT'S A MAGICAL SEASON.

TED SIMONS: IT'S THE MOST WONDERFUL TIME OF THE YEAR.
KRAUSS: THIS IS THE MOST WONDERFUL TIME OF PHYSICS.
TED SIMONS: QUANTUM CRYPTOGRAPHY WE HAVE THE IDEA OF SECURING INFORMATION CITY A TO CITY B BY WAY OF QUANTUM MECHANICS.
KRAUSS: THE POINT IS, BECAUSE OF THIS WEIRD PROPERTY OF ENTAGLEMENT, YOU CAN ENTANGLE PHOTONS SO THEYRE QUANTUM MECHANICALLY IN A SINGLE STATE. YOU CAN TRANSFER THE STATE OF ONE PARTICLE TO THE STATE OF ANOTHER PARTICLE. WE HAVE TALKED QUANTUM TELEPORTATION BEFORE. THIS ALLOWS YOU TO SEND CODED MESSAGES. IF YOU COULD HAVE A MESSAGE, SAY A LARGE PRIME NUMBER THE KEY TO ENCODE MESSAGES AND TRANSPORT IT SOMEWHERE ELSE, THEN SOMEONE ELSE HAS THE KEY TO DECODE MESSAGES. WHAT'S NEAT IS, YOU CAN TELL IF SOMEONE IS EAVESDROPPING. THERE ARE QUANTUM MECHANICAL CORRELATIONS BETWEEN THE TWO STATES THAT CAN'T BE EXPLAINED CLASSICALLY. YOU CAN DO MEASUREMENTS ON THE STATE THAT YOU ARE NOT LOOKING AT IF SOMEONE DETECTED IT AT THE INTERIM WOULD BE DIFFERENT THAN IF THEY DIDN'T. YOU CAN SEND QUANTUM MECHANICAL KEYS IF THEY ALLOW YOU TO ENCODE INFORMATION AND BETTER KNOW IF IT'S BEEN EAVESDROPPED. THE PROBLEM IS, WE CAN'T DETECT THINGS PERFECTLY. AND THESE NEW DETECTORS HAVE ALLOWED YOU TO OVERCOME THAT EFFECT AND LOOK FOR SOMEONE INTERFERING, BUT BY SENDING OTHERS BACK AND FORTH, TO SEE IF SOMEONE HAS BEEN INTERFERING. IT MAY BE A GOOD WAY -- WHAT THIS HAS DONE IS ALLOW YOU TO SEND MESSAGES 400-KILOMETERS. WHICH IS THE KIND OF SCALE YOU NEED IF YOU WANT BANKS TO SEND INFORMATION ONE TO ANOTHER SAFELY. THAT MAY MEAN WE ARE ABLE TO OVERCOME LOTS OF EAVESDROPPING TO UNSECURE YOUR CREDIT CARDS AND I KNOW HOW VALUABLE THEY ARE TO YOU.
TED SIMONS: WE STARTED WITH A TOUGH STORY. NOW WE'RE ENDING WITH A POSITIVE STORY.
KRAUSS: THIS WILL MAKE YOUR CHRISTMAS CREDIT CARD PURCHASES SAFER.
TED SIMONS: THANK YOU. THAT'S IT FOR NOW. I'M TED SIMONS. YOU HAVE A GREAT EVENING. THANK YOU FOR JOINING US.YOU HAVE A GREAT EVENING.
>> "ARIZONA HORIZON" IS MADE POSSIBLE BY THE CONTRIBUTIONS FROM THE FRIENDS OF PBS, MEMBERS OF YOUR PBS STATION.
THANK YOU.


In this segment:
Lawrence Krauss, ASU Physicist
SPOTLIGHT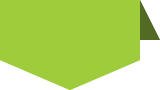 STAY in touch
with
azpbs.
org
!
Subscribe to Arizona PBS Newsletters: