McSally Leads Arpaio and Ward
A new poll puts Rep. Martha McSally ahead of fellow Republicans Kelli Ward and Joe Arpaio in the race for Sen. Jeff Flake's Senate seat, which is up for election this year.
Governor Outraises Two Challengers Combined
Gov. Doug Ducey is up for reelection in 2018, and Ducey has already received more campaign contributions than his two main competitors combined. Ducey's campaign currently has $2.7 million cash on hand, followed by State Senator Steve Farley's campaign with  $230,000 and David Garcia, who has $94,000 cash on hand.
Transcript:
SOME EARLY INDICATORS IN THE RACE TO SUCCEED JEFF FLAKE, AND WHAT DO CAMPAIGN FUNDING REPORTS SAY ABOUT THE GOVERNOR'S RACE AND OTHER STATE CAMPAIGNS? THOSE STORIES AND MORE NEXT ON THE JOURNALISTS' ROUND TABLE.

"ARIZONA HORIZON" IS MADE POSSIBLE BY CONTRIBUTIONS FROM THE FRIENDS OF ARIZONA PBS, MEMBERS OF YOUR PBS STATION. THANK YOU.

TED SIMONS: GOOD EVENING, AND WELCOME TO "ARIZONA HORIZON'S" JOURNALISTS' ROUND TABLE. I'M TED SIMONS. JOINING US TONIGHT, DIANNA NANEZ OF THE ARIZONA REPUBLIC, HOWARD FISCHER OF CAPITOL MEDIA SERVICES AND LUIGE DEL PUERTO OF THE ARIZONA CAPITOL TIMES. EARLY POLLING IN THE RACE FOR JEFF FLAKE'S U.S. SENATE SEAT SHOWS CONGRESSWOMAN MARTHA MCSALLY LEADING ON THE REPUBLICAN SIDE. DIANA SHE GOT INTO THEE RACE LAST WEEK AND SHE'S LEADING THE PACK ON THE GOP SIDE.

DIANA NANEZ: YES, SHE CAME IN WITH A BANG OR A BOOM, RIGHT? SHE IS LEADING, YES, AND VOTERS BOTH STATE AND MARICOPA COUNTY, MORE IMPORTANTLY WHERE A LARGE PERCENTAGE OF OUR VOTERS ARE, SHE'S LEADING ARPAIO AND WARD, BUT NOTEABLY WE'RE SEEING A LAG WHEN IT COMES TO HER TRUMP SECTION.

TED SIMONS: AND REAL QUICKLY LET'S GO AHEAD AND SHOW THIS POLL AND THE WORDING AND RESULTS WE GOT OF THIS POLL REGARDING THE REPUBLIC SIDE. THERE'S THE WORD AND YOU CAN READ IT FOR YOURSELF THERE. REPUBLIC MARTHA MCSALLY, KELLI WARD AND JOE ARPAIO. WHO WOULD YOU VOTE FOR? AND MCSALLY IS UP THERE. KELLI WARD IS NOT UP THERE AND JOE ARPAIO SURPRISINGLY IS NINE POINTS BEHIND MARTHA MCSALLY. UNDECIDED HOWIE STILL A MAJOR PLAYER HERE.

HOWARD FISCHER: IT'S STILL A MAJOR PLAYER, NOW A COUPLE OF INTERESTING THINGS. WHILE MARTHA JUST GOT INTO THE RACE, THIS WAS THE WORST KEPT SECRET AS YOU ALL KNOW. SHE'S BEEN SAYING FOR MONTHS NOW TO PEOPLE IN WASHINGTON AND WE KEPT REPORTING IT. MARTHA MCSALLY IS RUNNING. MARTHA MCSALLY IS RUNNING. SO SHE'S GOTTEN A LOT OF STATEWIDE PUBLICITY. THE OTHER PART OF THE EQUATION HERE IS IF YOU LOOK AT THIS SORT OF THREE WAY RACE. JOE ARPAIO VOTES ARE KELLI WARD VOTES. NOW, WE'VE ALL BEEN SPECULATING HOW LONG DOES JOE STAY IN THE RACE? IS HE JUST IN THERE TO GET SOME CONTRIBUTIONS TO PAY OFF HIS LEGAL FEES? IS HE STAYING IN THERE BECAUSE WE PREDICTED HE'S NOT RUNNING FOR SENATE? IS HE JUST PROVING A POINT? IF HE GETS OUT, WHAT DOES THAT MEAN? DO THEY GO TO KELLI?
TED SIMONS: DO THEY ALL GO TO KELLI? WITH A DO YOU THINK LUIGE?
LUIGE DEL PUERTO: WHAT'S CLEAR IS THAT DATA ORBITAL DID A PREVIOUS POLL WHEN JEFF FLAKE FIRST ANNOUNCED HE WAS NOT RUNNING FOR REELECTION. IN THAT POLL, THERE WERE A LOT OF PEOPLE ON THAT LIST AND THEY RESPONDED SAID- 26% OF THEM WERE GOING TO VOTE FOR KELLI WARD. NOW WE SEE HER NUMBERS GOING DOWN BY A LOT. IT IS VERY CLEAR THAT SHERIFF JOE'S ENTRY INTO THE RACE HAS HURT HER NUMBERS. IT IS VERY LIKELY THAT IF SHERIFF JOE IS NOT IN THIS RACE, THEY COULD GO BACK AND SUPPORT HER AGAIN.

TED SIMONS: AND DIANA REAL QUICKLY, I THINK EVERYONE IS WAITING FOR THE BIG ENDORSEMENT AS FAR AS THE RACE IS CONCERNED. BECAUSE THAT WILL NO DOUBT SKYROCKET, WHICH EVER REPIBLICAN CANDIDATE. TAKE A LOOK AT THE SAME POLL ASKING ABOUT PRESIDENT TRUMP. DO YOU HAVE A FAVORABLE OR UNFAVORABLE VIEW OF DONALD TRUMP? THESE ARE LIKELY VOTERS IN A REPUBLICAN PRIMARY. 55% STRONGLY FAVORABLE. ADD 14 MORE PERCENT AS FAR AS FAVORABILITY IS CONCERNED AND YOU'VE GOT WHAT 69, CLOSE TO 70% THERE DIANA. HE IS HUGE ON THE REPUBLIC PRIMARY SIDE. HIS ENDORSEMENT WILL BE HUGE.

DIANA NANEZ: HE IS A DECIDING FACTOR IN THEIR EYES, IS A DECICING FACTOR. THE PUBLIC'S EYES, SO MUCH SO THAT WARD MADE A SPECIAL TRIP IN DECEMEBER TO GO TO MAR A LAGO. TO TRY AND COURT THIS ENDORSEMENT SO MUCH SO THAT WE HAVE MCSALLY CHANGING HER TUNE A BUT ABOUT HOW IMPORTANT TRUMP IS, AND WHAT ARE HIS COMMENTS ABOUT CERTAIN COUNTRIES GROW, ALL OF THAT HORRIBLE, PERHAPS "GROW A PAIR OF OVARIES", I THINK SHE SAID IF IM QUOTING HER CORRECTLY. THAT'S LANGUAGE THAT HAS CHANGED. IT SHOWS, IT REFLECTS A HUGE PERCENTAGE OF REPUBLIC PRIMARY VOTERS THAT WILL LISTEN.

HOWARD FISCHER: THEY ARE ALL ANGLING FOR THIS BECAUSE IF YOU LOOK AT THE STATEMENTS, THE TWEETS AND EVERYTHING FROM THESE GUYS, THEY ARE NOT RUNNING AGAINST EACH OTHER. THEY ARE RUNNING AGAINST JEFF FLAKE WHO IS THE ONE GUY NOT IN THE RACE BECAUSE THEY KNOW WHAT THE PRESIDENT THINKS OF SENATOR FLAKE AND THEY FIGURE OH MR. PRESIDENT OH LOOK AT ME, LOOK AT ME.

TED SIMONS: YOU COULD ARGUE THE BANNON ENDORSEMENT OF KELLI WARD -- TECHNICALLY NOT AN ENDORSEMENT, BUT SHE SHARED A STAGE AND A COUPLE OF HUGS WITH HIM. THAT WHOLE FOLDEROL THERE. THAT LOOKS LIKE IT MIGHT HAVE HURT HER NOW.

HOWARD FISCHER: WELL IT DID, BUT WHO COULD HAVE KNOWN BACK THEN, STEVE BANNON WAS DOING SUPPOSIVELY DONALD TRUMP'S BIDDING. WHY WOULDN'T YOU TAKE STEVE BANNON'S ENDORSEMENT, NON-ENDORSEMENT, BLESSING, WHATEVER YOU WANT TO CALL IT. BUT NOW, WITH DOING AS YOU SAY-THIS LITTLE SOFT SHOE SHUFFLE ABOUT 'WELL HE NEVER ACTUALLY ENDORSE ME' WAIT, DIDN'T YOU TELL US WHEN WE ASKED WHO ENDORSED YOU-OH STEVE BANNON ENDORSED ME. SO IT'S REAL INTERESTING TO WATCH HOW THIS INTERPLAY IS GOING.
LUIGE DEL PUERTO: IT WAS VERY CLEAR THAT STEVE BANNON ENDORSED HER AND SHE WAS TOUTING HIS ENDORSEMENT AT THAT TIME. AT THAT TIME STEVE BANNON'S ENDORSEMENT IN THIS PRIMARY WAS IMPORTANT. OF COURSE THE WORLD HAS CHANGED, BUT THE ONE PERSON THAT HASN'T CHANGED IS DONALD TRUMP. SO HOWEVER HE-WHOEVER HE SUPPORTS IN THIS PARTICULAR RACE WILL HAVE A TREMENDOUS ADVANTAGE IN PRIMARY.

TED SIMONS: REAL QUICKLY DIANA AS FAR AS KIRSTAN SINEMA, ON THE OTHER SIDE DEMOCRATIC SIDE, DOESN'T HAVE ANYTHING TO WORRY ABOUT AS FAR AS OTHER CANDIDATES. WHAT DOES IT MEAN AS FOR HER SHOT AT WINNING THIS SEAT?

DIANA NANEZ: WHAT IT MEANS FOR HER IS THAT WHOEVER GOES AGAINST HER IS LIKELY TO HAVE THAT TRUMP SUPPORT. WHEN YOU LOOK AT THESE NUMBERS AND SEE THIS LARGE SHARE, SHE HAS TO KNOW SHE'S UP AGAINST THAT. BUT SHE'S KNOW THAT SINCE DAY ONE. SHE'S KNOWN THAT BEFORE THERE WAS A TRUMP. ONCE IN, SHE WAS ALWAYS IN FOR THE LONG GAME. SHE ALWAYS UPSET METRO FOR DEMOCRATIC BASE FOR OFTEN SIDING WITH REPUBLICANS.

HOWARD FISCHER: THIS GETS TO THE WHOLE LARGER ISSUE WE'RE LOOKING AT WITH ALL THE RACES. THE QUOTE ON QUOTE TRUMP EFFECT. FIRST OF ALL, IT'S A MIDTERM ELECTION WHICH TENDS TO WORK AGAINST THE PARTY IN POWER. THEN YOU HAVE TRUMP IN THE WHITE HOUSE DAILY BLOVIATIONS AND VARIOUS GROUPS SAYING LOOK I MAY NOT BE ABLE TO VOTE FOR THE DEMOCRAT, BUT I SURE CAN'T SUPPORT THE REPUBLICS HE SUPPORTS. I DON'T KNOW THAT THIS IS GOING TO MAKE A BIG EFFECT. LOOK I DON'T THINK DOUG DUCEY IS IN ANY DANGER. WE'LL TALK ABOUT HIM IN A MINUTE, BUT IN TERMS OF CONGRESSIONAL RACES, ANYTHING IS POSSIBLE.

LUIGE DEL PUERTO: AND WHAT WE HAVE SEEN POLLING DATA SHOWING THAT WELL IT'S TRUE THAT REPUBLICS OVERWHELMINGLY SUPPORT DONALD TRUMP STILL, THE GENERAL PUBLIC DOES NOT. WE HAVE SEEN DATA, POLL AFTER POLL SAYING-

TED SIMONS: WELL YES AND THAT'S WHY I ASK. WHAT DOES THIS MEAN FOR KIRSTAN SINEMA? WE KNOW WHAT IT MEANS ON THE REPUBLIC PRIMARY SIDE. WHAT DOES IT MEAN FOR HER?

LUIGE DEL PUERTO: SHE WILL ALWAYS HAVE AN UPHILL BATTLE. SHE KNOWS THAT COMING IN. 160,000 REGISTRATION GAP BETWEEN THE TWO PARTIES. THERESS LIKE A 12 POINT PERFORMANCE GAP BETWEEN THE TWO PARTIES. THE REPUBLIC CANDIDATE, WHOEVER IT IS, WILL ALWAYS HAVE THAT ADVANTAGE, BUT KIRSTAN SINEMA ALSO HAS A PRETTY BIG WAR CHEST AND THERE IS GOING TO BE A LOT OF INTEREST NATIONWIDE AND THEY'LL SPEND A TON OF MONEY IN ARIZONA.
DIANA NANEZ: AND YOU'RE GOING TO SEE. YOU'RE ALREADY SEEING IT AS A MATTER OF FACT. WE HAVE SEEN IN THESE PAST ELECTIONS, THESE SMALL PERCENTAGES, EVEN IN THESE RECENT ELECTIONS, THESE VERY SMALL PERCENTAGES. WE HAVE A VERY DIVIDED ELECTORATE ACROSS THE NATION, INCLUDING IN ARIZONA, REGARDLESS OF THIS GAP. YOU SEE MORE COMMUNITIES-MINORITY COMMUNITIES, MORE PEOPLE OF COLOR, MORE LATINO COMMUNITIES IN ARIZONA SAYING WE ARE GOING TO MAKE AN IMPACT ON YOUR ELECTION. SO YOU SAW THIS DACA PUSH THIS LAST WEEK. YOU SAW THEM CALLING ON HER, YOU SAW FOR THEM ASKING HER TO VOTE. SO I THINK IT'S GOING TO BE INTERESTING TO FOLLOW WHAT SHE DOES IN THIS PERIOD.

HOWARD FISCHER: BUT HERE'S THE PROBLEM AND WHY I'M SKEPTICAL. SITTING AROUND THIS TABLE, SITTING AROUND THE PRIOR TABLE WITH A PRIOR HOST, I HAVE WATCHED THE LATINO COMMUNITY SAY THIS IS THE YEAR WE COME OUT AND VOTE. THE VOTING, THE REGISTRATION AND THE VOTING BY THE LATINO COMMUNITY HAS NEVER EVER MATCHED WHAT THE PROMISES ARE. IT'S A NICE IDEA, BUT I'M NOT HOLDING MY BREATH.

LUIGE DEL PUERTO: WHAT WE ARE HEARING FROM THE STRATEGIST, THE CONSULTANTS, IS THAT KIRSTIN SINEMA WILL HAVE A BETTER CHANCES IF KELLI WARD EMERGES THE WINNER IN THE PRIMARY. SHE IS A VERY FLUID CANIDATE. IF IT'S SHERIFF JOE, SHERRIF JOE HAS A LOT OF BAGGAGES. IF IT'S MCSALLY VERSUS KIRSTAN SINEMA, THEN YOU HAVE A REAL FIGHT.

TED SIMONS: OK YOU MENTIONED WAR CHESTS. LET'S GET TO SOME STATE RACES HERE. REPORTING CAMPAIGN FINANCE, REPORTING THE GOVENOR. HE'S RAISED A LOT OF MONEY SO FAR AND HE HASN'T SPENT A WHOLE HECK OF A LOT EITHER. HE'S IN GOOD SHAPE, ISN'T HE?

DIANA NANEZ: HE'S IN EXCELLENT SHAPE AS FAR AS THAT COMES. HE'S GOT SUPPORT AND IT WILL ONLY CONTINUIE TO LITERALLY FLOODGATE IN. THE BUSINESSES THAT HE'S TAPPED HASN'T COME CLOSE TO WHERE HE CAN BE -- HIS CONTENDERS HAVE ALREADY SPENT MUCH OF THEIR "WAR CHEST." YES, YOU ARE ABSOLUTELY RIGHT.

HOWARD FISCHER: AND THAT GOES TO THE ISSUE, LOOK GOVERNOR BEING THE GOVENOR GETS EARNED MEDIA. MONDAY HE'S GOING TO HAVE A PRESS CONFERENCE TO FORMALLY ANNOUNCE THE OPIOID SESSION THAT HE ALREADY ANNOUNCED TODAY. GETS FREE PUBLICITY. IF YOU HAPPEN TO BE STEVE FARLEY, YOU GET A LITTLE AS NUMBER TWO MAN IN THE SENATE. IF YOU ARE-IF HEAVEN HELP YOU, YOU ARE MR. GARCIA, STANDING OUTSIDE THE STATE OF THE STATE HOPING SOMEONE COMES TO INTERVIEW YOU, YOU'VE GOT TO SPEND SO YOUR BURN RATES ARE HIGHER.
TED SIMONS: NUMBER LUIGE, $2.7 MILLION CASH ON HAND FOR THE GOVENOR. $230,000 FOR STEVE FARLEY. DAVID GARCIA HAS ABOUT $94,000. THAT'S HUGE.
LUIGE DEL PUERTO: IT'S -- THE GOVERNOR HAS $2 MILLION MORE THAN TWO DEMOCRATIC CANDIDATES COMBINED. WE KNOW HE HAS THE MONEY ADVANTAGE. THAT WAS NEVER IN QUESTION. WE KNOW HE HAS THE VOTER REGISTRATION ADVANTAGE. HE'S BEEN VERY CAUTIOUS IN HIS MOVES. RIGHT NOW WE ARE SEEING HIM COURT THE SCHOOL DISTRICTS AND THERE BY THE PUBLIC BY PROVIDING, OFFERING THEM MORE K-12 MONEY. ON TOP OF THAT HE CAN SAY LOOK I HAVE ALREADY GIVEN THE SCHOOLS $3.5 BILLION OVER TEN YEARS. HE'S NOT A FLAWED CANDIDATE IN THE LIKES OF ROY MOORE OR ANY OF THOSE WE HAVE SEEN IN OTHER STATES. HE'S IN VERY GOOD SITUATION.

TED SIMONS: THAT'S THE GOVERNOR'S RACE, OUT OF THE TREASURER AND SECRETARY OF STATE, WE HAVE SOME RACES GOING ON THERE. WE HAVE SOME CAMPAIGN FINANCE REPORTING GOING ON THERE AS WELL. FOR TREASURER, TOM FORESE, KIMBERLY YEE. KINID OF RAISING SIMILAR AMOUNTS OF MONEY SOUNDS AS THOUGH WHETHER LOANED BY YOUR SPOUSE OR IT'S YOUR OWN MONEY, MOST OF IT ISN'T RAISED YET. THIS IS PERSONAL STUFF.

DIANA NANEZ: NO, MOST OF IT IS NOT RAISED. THEY HAVE LOANED THEIR CAMPAIGNS. GEE DOES HAVE A LOAN FROM HER HUSBAND. AND I BELIEVE, IF I REMEMEBR CORRECTLY, IT'S ABOUT $400,000. THAT'S REALLY NOT THE MAIN FACTOR HERE. THE MAIN FACTOR IS WHO IS GATHERING THE SUPPORT THAT THEY NEED IN TERMS OF THEIR COMMUNITY RIGHT NOW IN TERMS OF THEIR ENDORSMENTS.

TED SIMONS: FORESE AND GEE, WHO IS GATHERING SUPPORT THERE?

HOWARD FISCHER: WELL, GEE IS A LOT OF ENDORSMENTS. SHE HAS MADE HERSELF WELL-LIKED AMONG OUR LEGISLATIVE COLLEAGUES. FORESE IS STUCK IN THE MIDDLE OF THE CORPORATION COMMISSION. I HAVE OFTEN FOUND THAT THE COOPERATION COMMISSION IS A POLITICAL DEAD END. YOU DON'T GO ANYWHERE FROM THERE. THERES NOTHING GOOD THAT CAN COME OUT OF IT BECAUSE YOU'RE THE PEOPLE-WAIT, AREN'T YOU THE PEOPLE THAT JUST LET APS RAISE THEIR RATES? SO, I'VE GOT TO GIVE THE EDGE TO KIMBERLY GEE.

TED SIMONS: WHAT DO YOU THINK?

LUIGE DEL PUERTO: THE MONEY WILL MATTER. IT DOESN'T MATTER WHERE IT COMES FROM. THIS IS A LOW-KEY RACE WHICH MEANS NEITHER CANIDATE WILL ACTUALLY BE ABLE TO RAISE AS MUCH MONEY AS THE GOVERNOR OR A CONGRESSIONAL CANIDATE OR A SENATORIAL CANIDATE. I THINK THE MONEY IN THIS RACE WILL MATTER. IT WILL MATTER HOW HARD THEY WORK. FORESE ADVANTAGE, HE'S BEEN OUT THERE PRACTICALLY CAMPAIGNING THE LAST YEAR OR SO. KIMBERLY GEE HAS A VERY GOOD NAME, VERY CONSERVATIVE, FITS THE PROFILE OF A STRONG CONSERVATIVE CANDIDATE. I THINK ITS GOING TO BE A PRETTY GOOD RACE.
TED SIMONS: YOU MENTIONED MARK HART A RECENT ENTRY ON THE DEMOCRATIC SIDE. NO NUMBERS REPORTED BECAUSE HE'S A VERY RECENT TREE. WE'LL SEE HOW WELL HE DOES. SECRETARY OF STATE MICHELLE REAGAN AND KATY HOBBS, IT SOUNDS LIKE REAGAN RAISED MORE MONEY THAN HOBBS. MAYBE LIKE WHAT? TWICE AS MUCH. THEY ARE STILL IN THE SAME BALLPARK OR SO. IS THAT GOING TO BE A COMPETITIVE RACE?

DIANA NANEZ: I THINK THAT REAGAN TOOK SOME HEAT EARLY ON AND WE SAW THAT, BUT SHE'S COMING IN WITH THE ADVANTAGE. IT'S GOING TO BE DIFFICULT TO SUPERSEDE THAT ADVANTAGE. THOSE ARE MY THOUGHTS.

HOWARD FISCHER: UNLESS-WE HAVE THE EARNED MEDIA. SOMETIMES UNAVOIDABLE IN CERTAIN ADS AND COMMERCIALS ON THE TWITTERS SPHERE. BUT AGAIN, IF THEY BLOW THE ELECTIONS BETWEEN NOW AND THEN, IF WE END UP WITH LONG LINES AND SOME OF THIS IS THE COUNTY, AND SOME IS THE STATE, MICHELLE IS GOING TO TAKE THE HIT AND THAT'S REALLY THE KEY.

TED SIMONS: THESE TWO RACES. TREASURER AND SECRETARY OF STATE, HOW MUCH WILL MONEY PLAY A FACTOR?

HOWARD FISCHER: IN THE PRIMARY, A LOT. IN THE GERNERAL, NOT A LOT. BECAUSE THE SIMPLE FACT IS THESE ARE REPUBLIC OFFICES. PEOPLE BLOW THE GOVENOR TEND TO VOTE PARTIES. SO I THINK AT THE POINT THAT THE REPUBLICAN TENDS TO GET NOMINATED, I THINK THAT THAT'S THE END OF IT.

LUIGE DEL PUERTO: IT'S GOING TO BE VERY HARD FOR CANIDATES IN EITHER RACE TO BREAK THROUGH THE NOISE. WE HAVE A GOVERNOR'S RACE. WE HAVE A U.S. SENATE RACE. AND THEY'RE GOING TO BUY ALL THE T.V. ADS.

TED SIMONS: WE HAVE A LEGISLATURE IN SESSION RIGHT NOW. DIANNA WHAT IS KIDS CARE? DESCRIBE KIDS CARE AND WHY IS THIS- IT LOOKS LIKE WE HAVE A BI-PARTISAN EFFORT TO SAVE THIS IN ARIZONA.

DIANA NANEZ: YES, SOME WOULD SAY SURPRISINGLY SO GIVEN THAT ITS ONLY BEEN TWO YEARS SINCE THEY HAVE PUT IN THE TRIGGER TO-IN KID'S CARE OR ATLEAST FREEZE IT I SHOULD SAY- FREE ANY ENROLLMENT IN KIDS CARE IF THE CONGRESS SAID THEY WERE CUTTING ANY FUNDING, I BELIEVE IT WAS EVEN A SMALL PERCENTAGE. IT WAS LIKE ONE PERCENT OR ONE CENT, SOMETHING LIKE THAT. WHICH EVERYBODY SAW THAT AT THE TIME AS THEY WERE HOPING THEY WILL SO THAT THEY'LL HAVE AN EXCUSE TO PUT IT ON CONGRESS THAT THEY WOULD FREEZE IT. KIDS CARE IS-PROTECS ABOUT 25,000 CHILDREN. LOW INCOME CHILDREN, IT PROVIDES HEALTH INSURANCE FOR ALL INTENTS AND PURPOSES. I THINK WE ARE SEEING THIS BI-PARTISAN EFFORT COME BECAUSE WE SAW THERE IS A
MOMENT WHERE THERE IS PROGRESS BEING MADE, AND NOBODY WANTS TO SEE THAT TRICKLE BACK. WHEN WE FIRST SAW THE CHANGES MADE, WE SAW THE EXCUSE OF RECESSION. THAT EXCUSE ISN'T THERE ANYMORE.

HOWARD FISCHER: WELL, THERE IS ANOTHER FACTOR THAT'S CHANGED. TWO YEARS AGO, THE ONLY WAY WE GOT KID'S CARE THROUGH-AND THIS IS WITH THE FEDERAL GOVERNMENT PICKING UP 100%. ANDY BIGGS WHO IS A SENATE PRESIDENT HATED KID'S CARE AS A WHOLE BUT AGREED TO ALLOW IT TO GO FORWARD IF THERE WAS THIS TRIGGER ON THERE. IF THE FEDERAL GOVERNMENT, AS YOU POINTED OUT, FUNDS ANYTHING LESS THAN A HUNDRED PERCENT, IT WOULD POOF, SELF DESTRUCT. THE NEGOTIATIONS GOING ON IN WASHINGTON NOW, ASSUMING WE EVEN HAVE A BUDGET-

TED SIMONS: REALLY-

HOWARD FISCHER: OUR SIX YEAR EXTENSION, TWO YEARS AT 100% AND TWO YEARS AT 91%, AND THEN TWO YEARS AT 79%. NOW AGAIN, IF THE TRIGGER WERE IN PLACE, THIRD YEAR KIDS CARE WOULD DISAPPEAR. THIS DOES NOT FUND ANYTHING YET, BUT IT REMOVES THE TRIGGER WHICH THEN GIVES IT BREATHING ROOM SO THAT THEY CAN COME BACK AND LOOK AT IT AND SAY LOOK THIS IS A PROGRAM, IT'S THE NOTCH GROUP. IT'S THE PEOPLE WHO MAKE TOO MUCH TO QUALIFY FOR ACCESS, THE MEDICARE PROGRAM, BUT DON'T HAVE ENOUGH MONEY TO BUY PRIVATE INSURANCE EVEN ON THE HEALTHCARE EXCHANGES. AND THAT'S THE KEY.

TED SIMONS: BUT THE TRIGGER, LUIGI, THAT MEANS THAT IF YOU GET RID OF THAT AND YOU GET RID OF THOSE PARAMETERES, LAWMAKERS CAN THEN KIND OF FIGURE OUT HOW MUCH THEY REALLY DO WANT TO SPEND ON KID'S CARE.

LUIGE DEL PUERTO: THAT IS PRECISELY THE REASON FOR THIS LEGISLATION. HOWIES RIGHT. IT DOESN'T FUND KID'S CARE. IT REQUIRES THE ACCESS DIRECTOR TO ESTIMATE HOW MUCH IT COSTS PRESERVING THE PROGRAMS ARE GOING TO BE AND THEN TO GO BACK TO THE LEGISLATURE AND SAY IT'S GOING TO COST US THIS MUCH. AT THAT POINT, LAWMAKERS OF COURSE WILL HAVE THE OPTION OF HAVING STATE FUNDS PAY FOR THIS PROGRAM. THE TRIGGER IS I THINK 80%. THERE HAS ALWAYS BEEN BI-PARTISAN SUPPORT FOR LIFTING THE FREEZE FOR KID'S CARE TO BEGIN WITH BUT ALSO SERVING IT. THEY TRIED, BOTH REPUBLICANS AND DEMOCRATS TRIED AND SUCCEEDED TO GET THIS ENROLLMENT FREEZE LIFTED. THE ONE PERSON IN THE WAY WAS ANDY BIGGS, BUT THERE HAS BEEN- THERE ALWAYS WAS A BI-PARTISAN SUPPORT FOR THIS PROGRAM.

HOWARD FISCHERBUT HERE'S THE OTHER PIECE OF IT. WE GOT TO LOOK AT THIS ONE, WE THOUGHT THE STATE WOULD PICK UP THE WHOLE COSTS WHILE THEIR DITHERRING BACK IN D.C. THE KID'S CARE PROGRAM, WITH THE CURRENT ENROLLMENT, IS 100 MILLION, 111 MILLION A YEAR. THEY KNOW
THERE ARE PROBABLY TWICE AS MANY CHILDREN OUT THERE WHO ACTULLY NEED IT. AT SOME POINT, DEPENDING ON WHAT HAPPENS WITH THE BUDGET, AND WE'VE SEEN SOME BUDGET ESTIMATES THAT EVEN THE LEGISLATURE THINKS WE ARE ALREADY IN RED INK. IF YOU'RE GOING TO FIND A PLACE, YOU HAVE TO DECIDE, DO WE TO CUT OR WE SIMPLY ALLOW SOMETHING TO EXPIRE. FOUR YEARS DOWN THE ROAD, ANYTHING IS POSSIBLE.

DIANA NANEZ: I THINK-

TED SIMONS: PLEASE

DIANA NANEZ: WHAT'S OF VALUE HERE TOO, AND I THINK WE KIND OF SAID THIS IN OUR REACTION IN SOME WAYS. YOU MENTIONED THIS -- THIS IDEA THAT THEY ARE EVEN SAYING LET'S HAVE A DIALOGUE. IT'S VERY RARE. AND I ALMOST SEE THIS- I WONDER IF THERE'S SOME SORT OF DUCEY EFFECT IN A WAY. WE SEE THE SAME THING HAPPEN WITH THE PUBLIC DEMANDING THESE CONVERSATIONS OVER SCHOOL FUNDING. DO THEY ANTICIPATE IN SOME WAY THAT THE PUBLIC WILL DEMAND A CONVERSATION FOR HEALTH INSURANCE FOR THE CHILDREN.

TED SIMONS: ARE YOU SUGGESTING THAT THE LAWMAKERS ARE LISTENING TO THEIR CONSTITUENTS?

DIANA NANEZ: WELL, YOU KNOW, I-

LUIGE DEL PUERTO: ANDY BIGGS IS CORRECT. ONCE YOU HAVE A PROGRAM, ESPECIALLY ONE THAT HELPS THE MOST VULNERABLE OF CITIZENS, IT'S VERY HARD TO PULL THE PROGRAM AWAY.

TED SIMONS: THAT'S WHAT HE SAID NUMEROUS TIMES, AND THAT WAS HIS BIGGEST CONCERN REGARDING THAT PARTICULAR PROGRAM. THE GOVERNOR IS GOING TO CALL A SPECIAL SESSION MONDAY ON THE OPIOID CRISIS. WE'RE GOING TO HAVE KARA CHRIS WE'VE TALKED ABOUT THE OPIOID CRISIS FOR YEARS NOW. WHY IS THERE STILL AN OPIOID CRISIS?

HOWARD FISCHER: IT'S ONE OF THOSE THINGS, IT'S THE ISSUE DU JOUR. WE'VE HAVE HAD PEOPLE DIE FROM YOU KNOW GUN ACCIDENTS FOR YEARS, BUT IT WASN'T THE ISSUE. WE'VE ACTUALLY HAD A SPIKE. THAT'S PART OF THE ISSUE OF WHAT HAPPENED. THEY'VE ALSO FOUND THAT A LOT OF PEOPLE HOOKED ON HEROIN ARE BUYING PILLS ON THE STREETS STARTED WITH LEGAL PRESCRIPTIONS. SO AS THEY'VE STARTED TO LOOK AND THE ATTORNEY GENERAL HAS ALSO FILED A CIVIL SUIT AGAINST FOLKS FOR PROMOTING THE DRUGS IN WAYS THEY SHOULDN'T BE PROMOTED. THEIR SAYING LOOK PEOPLE OPIOIDS ARE NECESSARY. YOU GO IN FOR KNEE SURGERY, YOU'RE A BURN VICTIM OR SOMETHING,
ROOT CANAL, YOU SHOULD GET IT. WHAT'S HAPPENING IS DOCTORS AREN'T EDUCATED ENOUGH. THEY ARE NOT- THERES NO PARAMETERS. DOCTOR GIVES YOU 30 PILLS. YOU THINK OH IT'S LIKE THE ANTIBIOTIC, TAKE THE 30 PILLS. RESEARCH SHOWS THAT IF YOU ARE ON OPIOIDS FOR I THINK SIX DAYS, YOUR CHANCES OF BEING ADDICTED DOUBLE. IF YOU ARE ON FOR 12 DAYS, THEY DOUBLE AGAIN. THAT'S THE PROBLEM. SO WHAT THE STATE IS TRYING TO FIGURE OUT, DO WE LIMIT THE NUMBER OF PILLS A DOCTOR CAN PRESCRIBE FOR ANY NUMBER OF DAYS? DO WE LIMIT THE DOSAGES? DO WE REQUIRE ADDITIONAL EDUCATION? AND THEN WHAT ARE THE EXCEPTIONS?

LUIGE DEL PUERTO: IT'S A CRISIS BECAUSE ACCORDING TO DHS, MORE THAN 800 ARIZONANS HAVE DIED. THOSE ARE JUST THE FOLKS THAT HAVE DIED, THAT DOEESNT COUNT THE NUMBER OF PEOPLE THAT PARAMEDICS HAVE HAD TO TRY TO SAVE. IT'S COSTING THE STATE AND THE LOCAL GOVERNMENTS AND THE COUNTIES A WHOLE LOT OF MONEY. SO THAT'S PART OF IT, BUT HOWIE IS ALSO CORRECT. WE HAVE OVERPRESCRIPTION OF OPIOIDS. WE HAVE MANUFACTURERS THAT HAVE BEEN CHARGED WITH TRYING TO SELL AS MANY OF THESE DRUGS AS THEY CAN. THAT'S WHY IT'S A CRISIS.

TED SIMONS: DO YOU WANT LAWMAKERS MAKING DECISIONS ABOUT DOSAGE, ABOUT MEDICINE, PLAYING DOCTOR AS IT WERE?

DIANA NANEZ: THIS IS TRICKY FOR OUR STATE, RIGHT? BECAUSE WE DON'T. THIS IS TYPICALLY WHAT WE SEE ACROSS THE BOARD. WE DON'T WANT LAWMAKERS MEDDLING IN OUR PERSONAL DECISIONS, ESPECIALLY PERSONAL DECISIONS ABOUT HEALTH.

HOWARD FISCHERWE'LL TALK ABOUT ABORSTION SOMEWHERE DOWN THE ROAD EVENETUALLY.

DIANA NANEZ: YES, EXACTLY. WE KNOW THAT MANTRA. I THINK PART OF WHAT'S HAPPENED HERE IS YOU HAVE A PUBLIC THAT HAS SEEN A CRISIS AS WE ARE CALLING IT, EFFECT ACROSS THE BOARD. OFTEN TIMES WE'VE HAD IN HISTORY, WHERE YOU WOULD HAVE A DRUG SUCH AS CRACK OR SOMETHING. IT FELT AS IF IT WAS MORE ADMITTED TO CERTAIN POPULATIONS, AND THERE WASN'T THIS WIDESPREAD – WHAT WAS IT? TWO PEOPLE A DAY IN 2016 WERE DYING FROM THE OPIOID ADDICTIONS. SO I THINK THE REASON WHY YOU CAN HAVE A CONVERSATION LIKE THIS, WHY YOU CAN HAVE A SPECIAL SESSION, AGAIN, A DIALOGUE, GOD FORBID. THEY ARE TALKING ABOUT THIS BECAUSE IT HAS AFFECTED A WIDE SECTOR OF PEOPLE FROM ALL ACROSS OUR STATE.

HOWARD FISCHER: YOU ARE STILL DOWN TO THE QUESTION OF IT--WHAT POINT DOES THE LEGISLATURE TELL A DOCTOR, WHEN YOU HAVE A "OPIOID NAIVE PATIENT, SOMEBODY WHO HAS NOT BEEN ON THE DRUG 60 DAYS, FIVE DAYS WORTH OF IT, AND THEN THEY HAVE TO COME BACK. NOW KARA CHRIS, YOULL TALK TO HER AS YOU SAY ON MONDAY, WILL SAY, WELL LOOK, WE BUILT IN SOMETHING THAT AFTER THE FIVE DAYS, WE'LL WORK SOMETHING OUT. THEY RECOGNIZE THAT DOCTORS DON'T LIKE LAWMAKERS. INSURANCE AGENTS, YOU KNOW LAWYERS, AND EVERYTHING ELSE MAKING MEDICAL DECISIONS. SO THE QUESTION BECOMES CAN YOU BUILD SOME PARAMETERS THE MEDICAL COMMUNITY CAN LIVE WITH?

TED SIMONS: AND WE WILL SEE EXACTLY WHAT HAPPENS WITH THIS SESSION.

DIANA NANEZ: WELL, THE MEDICAL COMMUNITY WILL COME TO THE TABLE. I MEAN THAT'S PART OF THIS WHOLE REASON FOR THIS DISCUSSION IN THE SPECIAL SESSION. IF WE CAN GET THEM TO COME TO THE TABLE AND HAVE THEM HAVE BUY IN TO SAY WHAT WOULD YOU AGREE TO?

LUIGE DEL PUERTO: RIGHT AND THE FACT OF THE MATTER IS THERE IS BI-PARTISAN SUPPORT FOR THIS LEGISLATION. THE DEMOCRATS HAD BEEN INVITED. THEIR INPUT WAS AGGRESSIVELY SOUGHT AND MANY OF THEIR IDEAS ARE IN THIS PARTICULAR LEGISLATION INCLUDING $10 MILLION FOR MORE TREATMENT, FOR EXAMPLE, OR THE GOOD SAMARITAN LAW THAT IS GOING TO BE IN THIS PROPOSAL. SO, THERE IS GOING TO BE A KUM BA YA MOMENT. WE'LL SEE THAT NEXT WEEK.

TED SIMONS: WE'VE GOT JUST A COUPLE OF MINUTES LEFT. WHY DOES SENATOR CAVANAUGH NOT WANT YOU TO BE DRIVING AROUND TOWN WITH A DOG IN YOUR LAP?

HOWARD FISCHER: IT'S LIKE EVERY ONE OF JOHN CAVANAUGH'S BILLS. HE SAW SOMETHING THAT TICKED HIM OFF. IT'S LIKE HE'S SEEN A DOG IN A GROCERY CART, AND SO THEREFORE IT WAS MASCURATING AS -- AS A SERVICE DOG. WHAT'S FASCINATING ABOUT THIS, THERE IS A REAL PROBLEM HERE. LOOK YOU'VE GOT A DOG IN YOUR LAP. YOU NEED TO PAY ATTENTION TO WHAT YOU ARE DOING, ANYMORE THAN YOU HAVE A BABY IN YOUR LAP. THERE'S REAL ISSUES HERE. THE QUESTION BECOMES AT WHAT POINT IN CRIMINALIZING ALMOST EVERYTHING IN TERMS OF DOGS IN LAPS, AS LUIGI POINTS OUT, COULD YOU GIVE AWAY GOLDFISH AS A PRIZE IN A STORE, JOHN CAVANAUGH HAS DECIDED THAT HE KNOWS BEST AND AS HIS EXPERIENCES AS A COP BACK IN NEW YORK, HE IS GOING TO MAKE SURE WE ALL DO IT HIS WAY.

TED SIMONS: $100 FINE, LUIGI, GET THAT DOG OFF YOUR LAP.

LUIGE DEL PUERTO: HE'S THE MASTER OF PETS.

TED SIMONS: HE KIND OF IS, ISNT HE? HE'S ALSO PUSHING FOR TIGHTER REGULATIONS AND RESTRICTIONS ON SERVICE ANIMALS.

DIANA NANEZ: YES, SO FINES IF YOU ARE TRYING TO PASS YOUR SERVICE ANIMAL.

TED SIMONS: $250 BUCKS THERE, COULD YOU IMAGINE IF A SERVICE ANIMAL IS ON YOUR LAP. THAT'S A $350 HIT THERE LUIGE.

LUIGE DEL PUERTO: AND IF YOU'RE TEXTING AND DRIVING – WELL, I GUESS THAT'S A DIFFERENT CONVERSATION.

HOWARD FISCHER: NO, THAT'S ONLY IF YOU'RE A TEENAGER.

DIANA NANEZ: IF YOU ARE A TEENAGER TEXTING AND DRIVING WITH A PET ON YOUR LAP.

TED SIMONS: AND YOU HAVE A GOLDFISH ON YOUR LAP WHILE YOU'RE DRIVING. HOW WHAT HAPPENS THEN?

HOWARD FISCHER: YOU GET WET.

TED SIMONS: ALL RIGHT. WE WILL LEAVE IT AT THAT. HOLY SMOKES. GOOD TO HAVE YOU ALL HERE. THANKS FOR JOINING US. MONDAY ON "ARIZONA HORIZON," STATE LAWMAKERS DO BEGIN A SESSION ON OPIOID CRISIS AND WE'LL HEAR ABOUT A NEW GROUP PROVIDING HEALTHCARE FOR THE HOMELESS IN MARICOPA COUNTY. THAT'S MONDAY ON "ARIZONA HORIZON." TUESDAY, US SENATE CANIDATE KELLI WARD WILL JOIN US TO TALK ABOUT HER CAMPAIGN. WEDNESDAY, LEGISLATIVE LEADERS WILL BRING US UP TO DATE ON THE LATEST ON STATE CAPITOL. THURSDAY, ATTORYNEY GENERAL MARK BRNOVICH REACTS TO THE RESULT OF THE UNIVERSITY COSTS STUDY. AND FRIDAY, IT'S ANOTHER EDITION OF THE JOURNALIST ROUND TABLE. THAT'S IT FOR NOW I'M TED SIMONS. YOU HAVE A GREAT WEEKEND.


In this segment:
Dianna Náñez: Reporter, The Arizona Republic
Howard Fischer: Reporter, Capitol Media Services
Luige del Puerto: Reporter, Arizona Capitol Times
SPOTLIGHT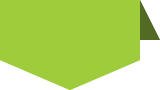 STAY in touch
with
azpbs.
org
!
Subscribe to Arizona PBS Newsletters: