Sen. Pete Rios, (D) District 23, and Rep. Russell Pearce, (R) District 18, discuss the Democrat-sponsored measure that would allow undocumented immigrants to get state driver's licenses.
Transcript:
JOSÉ CÁRDENAS:
GOOD EVENING, I'M JOSE CARDENAS. WELCOME TO "HORIZONTE". THEY LIVE HERE. THEY WORK HERE, BUT THEY ARE NOT ALLOWED TO OBTAIN A DRIVER'S LICENSE. TONIGHT WE'LL TALK ABOUT A DEMOCRATIC MEASURE THAT WOULD ALLOW IMMIGRANTS TO DRIVE HERE LEGALLY. A GROUP GATHERED TOGETHER RECENTLY TO DISCUSS THE EMERGING LATINO MARKET. WE'LL HEAR ABOUT WAYS COMPANIES CAN CHANGE THEIR HISPANIC MARKETING APPROACH TO GAIN MARKET SHARE. JOSE: A DEMOCRAT SPONSORED MEASURE HAS BEEN PUT FORWARD AT THE STATE CAPITOL THAT WOULD ALLOW UNDOCUMENTED IMMIGRANTS TO OBTAIN STATE DRIVER'S LICENSES. BACKERS OF THE BILL ARGUE IT WILL HELP IMPROVE TRAFFIC SAFETY. CRITICS OF THE IDEA SAY IT WILL CREATE HOMELAND SECURITY PROBLEMS AND MAKE IT EASIER FOR TERRORISTS TO OBTAIN VALID IDENTIFICATION. JOINING US TO TALK ABOUT BOTH SIDES OF THE ISSUE IS STATE REPRESENTATIVE RAY BARNES OF DISTRICT 7 AND SENATOR PETE RIOS OF DISTRICT 23. THANK YOU BOTH FOR JOINING US TO DISCUSS THIS IMPORTANT TOPIC.

>>PETE RIOS:
THANK YOU FOR INVITING US.

>>RAY BARNES:
THANK YOU, JOSE.

>> JOSÉ CÁRDENAS:
SENATOR, THIS BILL HAS BEEN HERE BEFORE. THE FIRST ARGUMENT IS THE SAME ONE YOU HEAR EVERY TIME IT COME THE UP, AREN'T WE REWARDING PEOPLE WHO ARE HERE ILLEGALLY BY DOING THIS?

>>PETE RIOS:
I LOOK AT IT DIFFERENTLY. I SEE ALLOWING IMMIGRANTS THAT ARE HERE, WHETHER HERE LEGALLY OR UNDOCUMENTED, THE FACT IS THAT ALLOWING THEM TO HAVE DRIVER'S LICENSE IS GOOD PUBLIC POLICY.

>> JOSÉ CÁRDENAS:
WHY?

>>PETE RIOS:
THESE PEOPLE ARE HERE FOR A REASON, JOSE. THEY DIDN'T COME TO THE UNITED STATES FOR NO REASON. THEY CAME HERE FOR JOBS. AMERICAN BUSINESSES AND CORPORATIONS ENTICE THESE PEOPLE TO COME ACROSS THE BORDERS AND TAKE JOBS THAT SOME AMERICANS DON'T WANT TO TAKE. THEY CONTRIBUTE TO THE ECONOMY, AND THE MAIN THING ABOUT A DRIVER'S LICENSE FOR IMMIGRANTS IS THAT IT HELPS THEM GET FROM POINT A TO POINT B WITHOUT VIOLATING STATE LAW. PEOPLE NEED TO REMEMBER THAT PRIOR TO 1996, WE ALLOWED IMMIGRANTS IN THE STATE OF ARIZONA TO OBTAIN DRIVER'S LICENSES AND THE WORLD DIDN'T COME TO AN END IT'S SIMPLY GOOD PUBLIC POLICY. IF I MAY, THERE'S A COUPLE OF REASONS THAT I HAVE INTRODUCED IT. FIRST OF ALL, I WOULD EXPECT THAT IF IMMIGRANTS HAVE DRIVER'S LICENSES THEY ARE MORE LIKELY TO REGISTER THEIR VEHICLES AND MORE LIKELY TO BUY VEHICLE INSURANCE FOR THEIR VEHICLES. AS FAR AS SAFETY GOES, EVEN POLICE ENFORCEMENT WILL TELL YOU THAT THEY WOULD RATHER HAVE IMMIGRANTS WITH DRIVER'S LICENSES SO THAT THEY CAN ID THESE PEOPLE THAN TO HAVE IMMIGRANTS DRIVING WITHOUT ANY KIND OF IDENTIFICATION. AND WHEN THEY GET INVOLVED IN LITTLE FENDER BENDERS A LOT OF THESE PEOPLE ARE GOING TO TAKE OFF BECAUSE THEY KNOW THEY SHOULDN'T BE DRIVING, THEY KNOW THEY DON'T HAVE INSURANCE. I THINK ALLOWING THESE PEOPLE TO DRIVE IS SIMPLY GOOD PUBLIC POLICY.

>> JOSÉ CÁRDENAS:
REPRESENTATIVE BARNES, THOSE SOUND LIKE PRETTY GOOD REASONS TO SUPPORT SUCH A MEASURE, BUT YOUR OPPOSED. WHAT'S WRONG WITH SUCH A MEASURE?

>>RAY BARNES:
THE PROBLEM THAT WE HAVE WITH DRIVER'S LICENSE IS THAT IT'S TANTAMOUNT TO CITIZENSHIP. IT'S BEEN USED AS VERIFICATION OF THE FACT THAT YOU ARE A LEGAL RESIDENT WHEN YOU GET ON A AIRPLANE. IF WE START ALLOWING ILLEGALS TO HAVE DRIVER'S LICENSES, THEN PRETTY SOON IT'S GOING TO BE STATE DEPARTMENT, HOMELAND SECURITY WILL COME IN AND SAY NOW WE REQUIRE YOU HAVE A PASSPORT AS PROOF OF CITIZENSHIP BEFORE YOU CAN GET ON AN AIRPLANE TO GO FROM HERE TO BOSTON. IT BECOMES POSITIVE IDENTIFICATION AND ALSO LEGAL TRAVEL COUNTRY AROUND THE COUNTRY. ILLEGALS ARE NOT ALLOWED LEGAL TRAVEL IN THE UNITED STATES.

>> JOSÉ CÁRDENAS:
AS THE SENATOR POINTED OUT, BEFORE 1996, THAT WAS PRECISELY WHAT THE STATE WAS. WHAT'S HAPPENED NOW THAT MAKES IT DIFFERENT?

>>RAY BARNES:
MASS VOLUME. I THINK THEY REALIZE THEY MADE A MISTAKE BEFORE.

>> JOSÉ CÁRDENAS:
IN WHAT SENSE?

>>RAY BARNES:
I THINK THAT WHEN THEY WERE GIVEN DRIVER'S LICENSES BEFORE, THEY HAD A REASON TO COME INTO THE UNITED STATES. THEY HAVE MORE OF A REASON AND MORE CAME TO THE UNITED STATES. WHEN THEY CHANGED THE DRIVER'S LICENSES, THERE WERE STILL PEOPLE THAT CAME HERE BUT THEY HAVE BEEN FIGHTING FOR LICENSES SINCE I CAN REMEMBER. SO THEY ARE WANTING TO GO BACK TO THE FACT OF I AM HERE IN THE UNITED STATES, I WANT TO BE TREATED LIKE A U.S. CITIZEN. THEY ARE NOT U.S. CITIZENS.

>> JOSÉ CÁRDENAS:
BUT THE NUMBERS OF IMMIGRANTS HAVE INCREASED, HAVEN'T THEY?

>>RAY BARNES:
THEY HAVE, BUT THE REASON IS BECAUSE OF WORK AND THE PROBLEMS THAT THEY'RE HAVING IN MEXICO. I DON'T BELIEVE THAT IT'S ANYTHING TO DO HERE. HOWEVER, I AM CONCERNED ABOUT PROVIDING BENEFITS AND INCENTIVES FOR PEOPLE TO LEAVE MEXICO AND COME UP HERE TO THE UNITED STATES AND ANOTHER DRIVER'S LICENSE IS INCENTIVE.

>> JOSÉ CÁRDENAS:
SENATOR, TELL US ABOUT THIS PARTICULAR PIECE OF LEGISLATION. GIVE US SOME OF THE SPECIFICS.

>>PETE RIOS:
FIRST OF ALL, LET ME MENTION THAT A DRIVER'S LICENSE IS SIMPLY TO INSURE THAT SOMEONE KNOWS THE RULES OF THE ROAD. THAT'S ALL A DRIVER'S LICENSE IS. IT'S NOT TO BE USED AS PROOF OF CITIZENSHIP. OR ANYTHING ELSE. IT BASICALLY SAYS

- JOSÉ CÁRDENAS:
AS A PRACTICAL MATTER, THE AIRLINES AND A WHOLE BUNCH OF OTHERS, INCLUDING EMPLOYERS, VIEW IT THAT WAY?

>>PETE RIOS:
THEY CAN VIEW IT AS IDENTIFICATION. WE HAVE PROPOSED IN EARLIER DRAFTS THAT IF SOMEBODY HAS A CONCERN, WE COULD STAMP ON THE BACK OF THE LICENSE, NOT TO BE USED AS PROOF OF CITIZENSHIP. IN THIS PARTICULAR PIECE OF LEGISLATION I HAVE ASKED BEFORE THEY CAN APPLY, THEY MUST HAVE A MATRICULA CONSULAR FROM THE EMBASSY OF THE COUNTRY FROM WHICH THEY COME FROM.

>> JOSÉ CÁRDENAS:
THAT'S AN ID CARD ISSUED BY THE GOVERNMENT.

>>PETE RIOS:
AND THAT GOVERNMENT, BASICALLY BEFORE THEY ISSUE IT, INSURE THAT THE DOCUMENT THE PERSON PROVIDE IS REAL, AUTHENTIC, SO THAT WAY THERE ISN'T A POSSIBILITY OF ANYBODY BEING NOT WHO THEY SAY THEY ARE, A FRAUD. THE OTHER THING THAT I HAVE INCLUDED IN THIS PIECE OF LEGISLATION IS THAT IF THERE IS CONCERN ABOUT THIS PERSON BEING A TERRORIST OR WANTED BY LAW ENFORCEMENT, I HAVE PUT A PROVISION IN HERE THAT SAYS YOU MUST ALSO ASK FOR A BACKGROUND CLEARANCE TO SEE IF THERE ARE ANY WARRANTS FOR THIS PERSON'S ARREST. THEY WILL SUBMIT THIS TO DPS. DPS WILL SUBMIT IT TO THE F.B.I. FOR FINGERPRINT CLEARANCE. IF THERE'S ANY KIND OF CRIMINAL RECORD, THEN THE PERSON DOESN'T GET THEIR DRIVER'S LICENSE.

>> JOSÉ CÁRDENAS:
AS A THRESHOLD LEVEL, THEIR INFORMATION IS SUBMITTED TO DPS AND THEN IF THERE'S REASON FOR FURTHER CHECKS SOMETHING ELSE WILL BE DONE? >>PETE RIOS: YES. IF THERE'S ANY REASON, I MEAN, ONCE THE FINGERPRINT CHECK COMES BACK, IF THERE'S A WARRANT FOR THEIR ARREST, DPS HAS THE INFORMATION AND A LICENSE IS NOT ISSUED.

>> JOSÉ CÁRDENAS:
THIS SOUNDS A LITTLE EXPENSIVE, WHO PAYS FOR IT?

>>PETE RIOS: THE APPLICANT.

>> JOSÉ CÁRDENAS:
HOW MUCH WOULD THEY PAY?

>>PETE RIOS:
RIGHT NOW, THE COST IS $52 FOR FINGERPRINT CLEARANCE. I THINK A LOT OF PEOPLE THAT ARE HARD WORKING PEOPLE WHO ARE HERE AND DON'T HAVE CRIMINAL RECORDS AND ALL THEY WANT TO DO IS OBTAIN THE DRIVER'S LICENSE, THEY WOULD BE MORE THAN HAPPY TO PAY THE $52 TO GET A DRIVER'S LICENSE TO GET FROM HOME TO WORK.

>> JOSÉ CÁRDENAS:
REPRESENTATIVE BARNES, DO THESE SAFEGUARDS THE SENATOR HAS POINTED OUT ALLEVIATE SOME CONCERNS THAT YOU HAVE WITH THE LEGISLATION?

>>RAY BARNES:
NO, THE CONCERN STILL COMES BACK TO ARE THEY LEGITIMATELY CITIZENS AND ARE THEY TRYING TO PASS THEMSELVES OFF AS CITIZENS? WE'RE BACK TO THE VERIFICATION OF RIGHT TO VOTE. THE GOVERNOR VETOED THIS BILL BEFORE, PASSED THE HOUSE AND PASSED THE SENATE, THAT YOU HAD TO SHOW PROOF OF CITIZENSHIP IN ORDER TO VOTE AND THE DRIVER'S LICENSE WAS PROOF OF CITIZENSHIP. MY DAUGHTER WENT TO FLORIDA AND APPLIED FOR A FLORIDA DRIVER'S LICENSE WITH AN ARIZONA DRIVER'S LICENSE AND GOT A RIGHT TO VOTE AT THE REGISTRY DEPARTMENT. HERE WE GO, IF SOMEBODY GETS AN ARIZONA DRIVER'S LICENSE, THEY CAN GO TO ALMOST STATE IN THE UNION AND USE THAT AS PROOF OF CITIZENSHIP.

>> JOSÉ CÁRDENAS:
WOULD THE PROVISION FOR BACKGROUND CHECK AT LEAST DEAL WITH THE CONCERN SOME HAVE ABOUT TERRORISTS BEING ALLOWED IN THE COUNTRY OR AT LEAST HAVING BENEFIT OF HAVING A LICENSE?

>>RAY BARNES:
I WOULD BE MORE CONCERNED IF WE STARTED AT THE BORDER TO FIND OUT WHO WAS TERRORISTS AND WHO WEREN'T. I DON'T THINK PEOPLE WHO ARE GOING TO APPLY FOR A DRIVER'S LICENSE ARE GOING TO BE THE ONES THAT ARE TERRORISTS.

>> JOSÉ CÁRDENAS:
HOMELAND SECURITY IS NOT AN ISSUE WITH RESPECT TO THE DRIVER'S LICENSE.

>>RAY BARNES:
THAT IS NOT THE MAIN PROBLEM. MY PROBLEM IS THE TERRORISTS THAT ARE COMING IN THAT DON'T SHOW UP AT THE MOTOR VEHICLE DEPARTMENT.

>> JOSÉ CÁRDENAS:
NOW THERE IS A DIFFERENT KIND OF PUBLIC SAFETY ISSUE, AS THE SENATOR INDICATED, A POLICE AGENCY, HAS EXPRESSED A PREFERENCE FOR IDENTIFICATION, WHATEVER IT MAY BE, WHETHER IT'S A CONSULAR ID OR EVEN A DRIVER'S LICENSE, BECAUSE THEY THINK IT AIDS THEM IN THEIR LAW ENFORCEMENT.

>>RAY BARNES:
I THINK YOU GET SOME OF THE CITIES LIKE THE CITY OF PHOENIX THAT DOESN'T WANT TO MAKE AN ISSUE OUT OF IT BECAUSE THEY'RE AFRAID THEY'RE GOING TO LOSE THE SUPPORT OF THE HISPANIC COMMUNITY AND I THINK THAT'S A PROBLEM AND THAT'S ALWAYS GOING TO BE A PROBLEM. HOW CAN WE APPEASE THE HISPANIC COMMUNITY AND STILL APPEASE THE ANGLO COMMUNITY. IT'S GOING TO BE A JOB, BUT DRIVER'S LICENSES TO ILLEGAL ALIENS DOES NOT BALANCE IT.

>>PETE RIOS:
THIS IDEA OF VOTER FRAUD IS NOT REAL. WE HAVE HAD COUNTY RECORDERS AND SECRETARY OF STATE TESTIFY BEFORE THE JUDICIARY COMMITTEE, THEY HAVE SAID THAT IMMIGRANT VOTING IS NOT AN ISSUE FOR THE STATE OF ARIZONA. THEY SIMPLY DON'T VOTE. WHY WOULD THEY? WHEN THEY'RE HIDING FROM AUTHORITIES, WHY WOULD THEY BE BOLD ENOUGH TO COME OUT AND VOTE? YOU AND I HAVE BEEN INVOLVED IN GET OUT TO VOTE. IT'S DIFFICULT ENOUGH GETTING U.S. CITIZENS, LATINOS TO REGISTER AND VOTES. DO YOU THINK WE'RE GOING TO GET IMMIGRANTS TO VOTE? THAT IS NOT HAPPENING.

>> JOSÉ CÁRDENAS:
WHY DO YOU THINK DIFFERENTLY IN LIGHT OF THE INFORMATION PRESENTED TO THE LEGISLATURE?

>>RAY BARNES:
THEY HAVE ENOUGH GUMPTION TO NOT BE CONCERNED ABOUT GETTING A DRIVER'S LICENSE, WHY WOULD THEY NOT BE CONCERNED ABOUT GOING TO GET TO VOTE? I DON'T THINK THERE'S ANY DIFFERENCE.

>> JOSÉ CÁRDENAS:
I THINK THE POINT IS, AT LEAST EVERY OFFICIAL INVOLVED IN THAT HAS TESTIFIED THAT THAT'S NOT AN ISSUE.

>>RAY BARNES:
I DON'T THINK THEY KNOW, BECAUSE NOBODY IS ABLE TO GO INTO THE ROLLS AND JUST START CHECKING HISPANICS, YOU CAN'T DO THAT, YOU CAN'T TURN AROUND AND SAY THIS ONE IS LEGAL, THIS ONE IS NOT. NOBODY HAS CHECKED TO FIND OUT.

>> JOSÉ CÁRDENAS:
YOUR POINT IS THERE MAY BE A PROBLEM, WE JUST DON'T KNOW ABOUT IT.

>>RAY BARNES:
WE DON'T KNOW. WE REALLY DON'T KNOW.

>> JOSÉ CÁRDENAS:
ON THE HOMELAND ISSUE, CONGRESSMEN FLAKE AND HAYWORTH, WHO SEEM TO BE COMING FROM DIFFERENT POINTS IN TERMS OF A GUEST WORKER PROGRAM, ON THIS ISSUE THEY ARE IN AGREEMENT AND THEY THINK THERE ARE HOMELAND SECURITY ISSUES CREATED BY THE ISSUANCE OF DRIVER'S LICENSES. WHAT DO YOU SAY ABOUT THAT?

>>PETE RIOS:
I DON'T SEE WHAT THOSE PARTICULAR ISSUES WOULD BE. IF THE ISSUE IS THAT SOMEBODY CAN USE A DRIVER'S LICENSE TO BOARD A PLANE, WELL, I SAY MORE POWER TO THEM BECAUSE IF THEY WERE ABLE TO OBTAIN THE DRIVER'S LICENSE, MORE THAN LIKELY THEY'RE HARD-WORKING PEOPLE AND IF THEY'RE GOING TO FLY FROM POINT A TO POINT B, AND THEY ARE PAYING FOR THAT PLANE TICKET AND THEY'RE NOT THERE TO CREATE ANY PROBLEMS, THEN THAT'S GOOD FOR THE ECONOMY. THAT'S WHAT I THINK WE NEED TO REMEMBER. WE HAVE ANYWHERE FROM 12 TO 15 MILLION UNDOCUMENTED PEOPLE IN THIS COUNTRY, IMMIGRATION IS A FEDERAL ISSUE, NOT A STATE ISSUE, AND WE'RE TRYING TO DEAL WITH IMMIGRATION ON A PIECEMEAL BASIS. IT SIMPLY IS NOT GOING TO WORK. THIS IS SOMETHING THE FEDERAL GOVERNMENT HAS TO DECIDE. WHILE THEY'RE TAKING THEIR SWEET TIME DEALING WITH IT, I THINK IT'S INCUMBENT ON LEGISLATORS IN THE SOUTHWEST TO TRY TO DEAL WITH SOME ISSUES CONFRONTING SOME IMMIGRANTS THAT ARE SIMPLY HERE TO WORK. I DON'T SEE THAT AS AN ISSUE OF TERRORISTS, I DON'T SEE IT AS BEING AN ISSUE THAT SUBJECTS THIS COUNTRY TO A DANGER.

>> JOSÉ CÁRDENAS:
REPRESENTATIVE BARNES, GOVERNOR NAPOLITANO HAS SAID SHE SUPPORTS THIS EFFORT. IS THERE ANYTHING TO BE LEARNED ABOUT THE CALIFORNIA EXPERIENCE WHERE YOU HAD GOVERNOR GRAY DAVIS SUPPORTING IT AND AS SOON AS HE TOOK OFFICE, GOVERNOR SCHWARZENEGGER RESCINDED IT?

>>RAY BARNES:
I USED TO LIVE IN CALIFORNIA, BUT I'M NOT ABREAST OF WHAT'S HAPPENING IN CALIFORNIA. I WAS ACTUALLY AMAZED TO FIND OUT THE AMOUNT OF HISPANIC SUPPORT AGAINST THE ILLEGALS GETTING THE DRIVER'S LICENSES. THE REASON I CAN SAY THAT IS THE BUSTAMANTE, THE LIEUTENANT GOVERNOR, DID NOT GET MANY VOTES COMPARED TO WHAT THEY THOUGHT HE WAS GOING TO GET BECAUSE THEY THOUGHT THE HISPANICS WOULD SWITCH OVER TO HIM INSTEAD OF SCHWARZENEGGER. DAVIS IS OUT BECAUSE HE SUPPORTED ILLEGAL ALIENS GETTING DRIVER'S LICENSE, THE BUSTAMANTE SUPPORTED IT AND HE DID NOT GET THE VOTES. I DON'T KNOW IF THERE WERE OTHER THINGS OR NOT. I LOOK AT THIS, I LOOK AT SOMETHING THAT LOOKS LIKE A DUCK, QUACKS LIKE A DUCK, HAS DUCK FEATHERS, I ASSUME IT'S NOT A PIGEON IN DISGUISE. IT LOOKS LIKE A DUCK TO ME.

>> JOSÉ CÁRDENAS:
WHAT'S GOING TO HAPPEN WITH THIS? IT'S FAILED EVERY TIME BEFORE.

>>PETE RIOS:
DAVIS WAS OUT BECAUSE OF A BAD BUDGET AND TAX INCREASES, NOT DRIVER'S LICENSE. THIS IS SCHEDULED FOR A HEARING NEXT WEEK. JUDGING WHAT HAPPENED IN TRANSPORTATION LAST YEAR, I THINK WE SHOULD BE ABLE TO GET ENOUGH SUPPORT TO MOVE IT OUT OF THERE. THEN IT'S SCHEDULED TO GO TO JUDICIARY AND THAT WILL BE A DIFFERENT FIGHT.

>> JOSÉ CÁRDENAS:
ARE WE GO TO SEEING A BILL LIKE THIS COMING OUT OF THIS LEGISLATURE?

>> IF ANYTHING, CHANCES ARE POSSIBLY GETTING OUT OF THE SENATE. CAN WE GET IT OUT OF THE HOUSE? NO, WE HAVE TOO MANY RAY BARNES.

>> JOSÉ CÁRDENAS:
ON THAT NOTE OF HARMONY, I THANK YOU FOR JOINING US ON "HORIZONTE".

>>RAY BARNES:
WE REALLY DO LIKE EACH OTHER.

>> JOSÉ CÁRDENAS:
IN ARIZONA, THE HISPANIC BUYING POWER IS $19 BILLION. AND BY 2008, THE HISPANIC PURCHASING POWER IN THE U.S. IS EXPECTED TO BE $1 TRILLION. THE URBAN LAND INSTITUTE DISCUSSED THE CHARACTERISTICS OF THE $19 BILLION HISPANIC MARKET AT A BREAKFAST LAST WEEK. HERE'S HIGHLIGHTS OF THAT EVENT.

>>EARL DE BERGE:
BASICALLY WE MOVED AWAY FROM THE WORD HISPANIC AND STARTED USING THE WORD LATINO SO WE WOULD THINK ABOUT OURSELVES AS WHAT WE THOUGHT WAS COMMON IN THE MARKETPLACE AND WHAT WE WERE TRYING TO DO.

>>MERRY LUCERO:
URBAN LAND INSTITUTE STUDIES RESPONSIBLE LAND USAGE AND SUSTAINABLE GROWTH. THE GROUP SAYS THE HISPANIC POPULATION IN ARIZONA IS EXPLODING AND IN THE U.S. IS PROJECTED TO HAVE MORE THAN A TRILLION DOLLARS IN BUYING POWER BY 2008. MANY COMPANIES ATTENDING A RECENT EVENT SPONSORED BY THE ULI ARE INTERESTED IN HARNESSING THAT BUYING POWER BY LEARNING HOW TO REACH THE HISPANIC MARKET.

>>GADI KAUFFMAN:
SO FAR WE HAVE LEARNED THAT THE LATINO MARKET, THE HISPANIC MARKET, IS GROWING BY LEAPS AND BOUNDS. THEY ARE BECOMING MUCH MORE POWERFUL AND MUCH MORE ACTIVE IN ALL ASPECTS OF LIFE. POLITICALLY, SOCIALLY, ECONOMICALLY.

>>MERRY LUCERO:
LATINOS IN ARIZONA ARE GETTING MORE EDUCATION AND HOUSEHOLD INCOME IS INCREASING. ONE STATISTIC PRESENTED BY ASU SCHOOL OF BUSINESS ASSOCIATE PROFESSOR DR. LUIS OLIVAS SAYS THERE HAS BEEN A 70% GAIN OF HISPANIC CHILDREN IN GRADES K-8. REAL ESTATE IS ONE AREA EXPECTED TO SEE AN INCREASE IN HISPANIC CUSTOMERS.

>> JOSÉ CÁRDENAS:
BEHAVIOR RESEARCH CENTER HAS BEEN EXAMINING THE LATINO MARKET FOR MORE THAN TWO DECADES. JOINING US THIS EVENING TO TALK ABOUT THE NEW LATINO MARKET IS EARL DEBERGE, PRESIDENT OF BEHAVIOR RESEARCH CENTER. WELCOME TO "HORIZONTE". TELL US FIRST WHAT THE BEHAVIOR RESEARCH CENTER IS.

>>EARL DE BERGE:
WE'RE A PRIVATE MARKET AND PUBLIC POLICY RESEARCH FIRM. WE WERE ESTABLISHED BACK IN 1965. WE DO RESEARCH ALL OVER THE UNITED STATES, LATIN AMERICA. AND WE HAVE A SPECIALTY IN LATINO STUDIES OR HISPANIC STUDIES.

>> JOSÉ CÁRDENAS:
THE BEHAVIOR RESEARCH CENTER HAS BEEN DOING THIS KIND OF WORK FOR OVER TWO DECADES. RECENTLY, THEY DECIDED TO DO IT DIFFERENTLY. WHAT WAS THE OLD METHODOLOGY? AND THEN EXPLAIN THE NEW ONE.

>>EARL DE BERGE:
THE OLD METHODOLOGY WAS FUNDAMENTALLY TO CONCENTRATE INTERVIEWING IN CENSUS TRACKS WHERE THERE WAS A SIGNIFICANT POPULATION IDENTIFIED BY THE U.S. CENSUS AS HISPANIC, GENERALLY 10% OR MORE. WE BECAME INCREASINGLY AWARE THAT IN DOING THAT WE WERE LEAVING HUGE PARTS OF THE POPULATION OUT. WE MADE A SHIFT WHEN THE NEW CENSUS CAME OUT THAT ALLOWED US TO GET DOWN TO THE TRACT LEVEL THAT WE NEEDED TO, BEGAN INTERVIEWING ACROSS ARIZONA WITH ONLY ONE ISSUE THAT WOULD PUT A PERSON INTO OUR LATINO STUDIES, THAT IS DO THEY CONSIDER THEMSELVES TO BE HISPANIC. IF THEY CONSIDERED THEMSELVES IN THAT CATEGORY, REGARDLESS OF WHAT LANGUAGE THEY SPOKE, WE ACCEPTED THEM INTO THE STUDY. IF THEY FELT THEY WERE FULLY CULTRATED, IF THEY NO LONGER THOUGHT OF THEMSELVES AS HISPANIC, THEN WE DID NOT TAKE THEM IN. WE'RE LOOKING AT PEOPLE ACROSS ARIZONA, REGARDLESS OF WHERE THEY LIVE, WHO SAY, I'M HISPANIC.

>> JOSÉ CÁRDENAS:
AND THE RESULTS, AS I UNDERSTAND, ARE WHAT YOU NOW CALL THE NEW LATINO MARKET. LET'S TALK ABOUT WHAT THAT IS.

>>EARL DE BERGE:
IT EMBRACES ALL OF THE OLD MARKETS WE LOOKED AT. IT IS AN EXPANSION IN THE SENSE THAT WE LOOK AT A MUCH LARGER GROUP OF PEOPLE THAN WE HAD IN THE PAST. THE IMMEDIATE RESULTS OF THE STUDY WERE DRAMATIC. WE BEGAN TO UNDERSTAND MORE FULLY HOW MUCH MORE OF WHAT WE'RE SAYING HAS GENTRIFIED THIS MARKET THAN MOST OF US UNDERSTAND AND THE STEREOTYPICAL VIEW OF LATINOS IN ARIZONA AS BEING FIRST GENERATION, SECOND GENERATION DON'T HOLD ANY WATER.

>> JOSÉ CÁRDENAS:
WHAT DOES THE NEW LATINO MARKET REVEAL IN ITS PREFERENCE?

>>EARL DE BERGE:
YOU NEED TO UNDERSTAND THIS WAS A PART OF MEXICO BEFORE IT WAS A PART OF THE UNITED STATES. WE HAVE VERY OLD FAMILIES HERE, FOURTH, FIFTH, 6TH GENERATION FAMILIES. WHEN WE COMPARE IT TO THE UNITED STATES AS A WHOLE, THE FIRST THING YOU NOTICE RIGHT AWAY IS THAT THE PROPORTION OF HISPANICS IN ARIZONA WHO ARE BILINGUAL, THAT IS TO SAY SPEAK ENGLISH OR ENGLISH DOMINANT TOTALLED 80%. IN THE UNITED STATES AS A WHOLE IT'S ABOUT 60%. SO IT'S A QUITE A BIG DIFFERENCE. IT HAS PROFOUND IMPLICATIONS FOR COMMUNICATIONS AND BUSINESS AND POLITICS, PUBLIC POLICY AND SO ON. THE NOTION THAT MOST HISPANIC ARIZONANS ARE SPANISH DOMINANT IS NOT TRUE, IT'S ABOUT A FIFTH OF THE MARKET MAY BE IN THAT CATEGORY.

>> JOSÉ CÁRDENAS:
WHAT DOES IT MEAN FOR EXAMPLE TO ADVERTISERS HERE?

>>EARL DE BERGE:
IT MEANS THEY HAVE TO BE A LOT MORE CAREFUL ABOUT HOW THEY ARE APPROACHING THE MARKET PLACE. THERE'S LATINOS, YOUNG HISPANICS, OLD HISPANICS, RETIREES, EARLY ADOPTERS, ALL TYPES OF SEGMENTS IN THIS MARKET THAT ARE JUST THE SAME AS ANY MARKET. MARKETERS TODAY HAVE GREATER CHOICES ABOUT HOW THEY CAN APPROACH THE MARKET, USING SPANISH LANGUAGE MEDIA, ENGLISH LANGUAGE MEDIA, DEPENDING ON WHO THEY'RE TRYING TO REACH. THEY BETTER BE LOOKING AT THE SAME KIND OF MEDIA AS YOU MIGHT IF THEY WERE LOOKING FOR ANGLO OR -

>> JOSÉ CÁRDENAS:
BUT PERHAPS WITH A SPANISH FLARE WE'VE SEEN COMMERCIALS, THE PROMINENT LATINA ACTRESSES SALMA HAYEK, FOR EXAMPLE, SPEAKING SPANISH AND ENGLISH.

>>EARL DE BERGE:


THE MOST POPULAR RADIO STATION TODAY IN AMERICA IS A BILINGUAL STATION IN L.A. THE SECOND MOST POPULAR IS IN TUCSON. AND THAT'S EXACTLY SO. THE CULTURAL RELEVANCE HAS TO BE IMBEDDED IN WHAT'S GOING ON. YOU SHOULDN'T THINK THAT YOU CAN REACH THE SPANISH MARKET ON A SPANISH MEDIA ALONE. GIVE YOU AN EXAMPLE, WE DID A STUDY ABOUT SIX, SEVEN MONTHS AGO ON USE OF THE INTERNET BY HISPANICS. THEY USE ABOUT 21 PORTALS, OF THOSE, THREE OUT OF FOUR ARE ENGLISH LANGUAGE.

>> JOSÉ CÁRDENAS:
LET' GO BACK TO THE TRADITIONAL MARKET DEFINITION, THE RESULTS YIELDED BY THAT, AND NOW THE NEW LATINO MARKET DEFINITION AND TALK ABOUT SOME DEMOGRAPHICS. AGE PROFILE. ARE THERE SIGNIFICANT DIFFERENCES?

>>EARL DE BERGE:
THE FIRST THING WE SAW IN THAT AREA, IT'S A MUCH OLDER MARKET THAN WE THOUGHT. I SHOULD USE THE TERM MATURE. WE TEND TO THINK OF THE HISPANIC MARKET BEING VERY YOUNG, FIRST GENERATION PEOPLE IN THIS COUNTRY. IT'S NOT THE CASE AT ALL. THE TRADITIONAL MARKET DEFINITION THAT'S OVER 45 IS ABOUT 31%. THE NEW LATINO DEFINITION, IT JUMPS UP TO 45%. RETIRED, ALMOST 16, 17% WITHIN 3 AND 4% OF THE FIGURES WE SEE IN THE GENERAL POPULATION. IT'S A MORE MATURE MARKET.

>> JOSÉ CÁRDENAS:
WHAT ABOUT WITH RESPECT TO THE LANGUAGE DIFFERENCES? WHAT ARE THE DIFFERENCES GENERATED BY THE CHANGE IN DEFINITION?

>>EARL DE BERGE:
BIG DIFFERENCE. THE PROPORTION WHO ARE LEAN ENGLISH, IN THE OLD DEFINITION, IS ABOUT 12%, IN THE NEW DEFINITION IT'S ALMOST 42%. THE DEGREE HOLDERS JUMPED FROM 4 UP TO 24%. IT'S A VERY DIFFERENT VIEW OF THIS MARKET.

>> JOSÉ CÁRDENAS:
WITH RESPECT TO SPANISH DOMINANT THERE SEEM TO BE SIGNIFICANT DIFFERENCES THERE DEPENDING ON WHICH DEFINITION YOU WOULD USE.

>>EARL DE BERGE:
OLDER VIEW, APPROXIMATELY 53, 54%, SPANISH DOMINANT. THE NEW DEFINITION SAYS THAT'S ONLY 20%.

>> JOSÉ CÁRDENAS:
LET'S TALK ABOUT SOME OF THE INFORMATION THAT YOU GATHERED, USING THE TWO DEFINITIONS WITH RESPECT TO INCOME AND FAMILY SIZE.

>>EARL DE BERGE:
THESE ARE SOME OF THE BIGGER SURPRISES. I THINK AS YOU START COMPARING THE NUMBERS, YOU UNDERSTAND WHAT YOU'RE LOOKING AT, FAMILY SIZE SHRINKS. NEW DEFINITION OF SMALLER FAMILIES, THEY ARE DOING THE SAME THING AS SIMILAR GROUPS HAVE DONE, THEY'RE BEGINNING TO UNDERSTAND THERE'S A DIFFERENCE BETWEEN FAMILY SIZE AND INCOME. WE FIND THE PROPORTION WHO HAVE FIVE-PLUS CHILDREN, IN THE OLD DEFINITION, AROUND 42%, IN THE NEW DEFINITION, DROPPED DOWN TO 23. INCOME SIMILARLY JUMPS. PROPORTION WHO EARN OVER $36,000 A YEAR JUMPS FROM 14 UP TO ALMOST 45%. THIS IS A MARKET THAT HAS A LOT MORE MONEY. ARIZONA ALONE, HISPANIC MARKET IS A $20 BILLION MARKET TODAY.

>> JOSÉ CÁRDENAS:
THE REASON FOR THE SIGNIFICANT SHIFTS IS BECAUSE WE ARE GATHERING MORE INFORMATION AND IT PRESENTS A DIFFERENT PICTURE OF THE MARKET; IS THAT RIGHT?

>>EARL DE BERGE:
ACTUALLY, THE MARKET IS CHANGING. THIS MARKET IS GETTING OLDER, GETTING MORE MATURE AND THEY ARE HAVING MORE SUCCESS IN EDUCATION AND OCCUPATION. THE PROPORTION OF HISPANICS IN WHITE COLLAR OCCUPATION IS RAISING BY THE RATE OF ONE PER CENT PER YEAR.

>> JOSÉ CÁRDENAS:
BUT IF YOU USED A TRADITIONAL DEFINITION, YOU WOULD HAVE LOWER NUMBERS.

>>EARL DE BERGE:
THAT'S CORRECT. THAT PART OF THE STUDY FINDS THAT THEY ARE STILL AT POVERTY LEVEL, ENTRY LEVEL IN TERMS OF THE ECONOMY AND EMPLOYMENT AND OTHER TYPES OF OPPORTUNITIES.

>> JOSÉ CÁRDENAS:
LET'S TALK ABOUT YOUR FINDINGS WITH RESPECT TO RELIGION AND POLITICS.

>>EARL DE BERGE:
SOME PEOPLE DON'T CARE FOR THEM, OTHERS CARE FOR THEM A LOT. IN THE CATEGORY OF POLITICS, BASICALLY WHAT WE FIND IS THE MORE GENTRIFIED, IF YOU WILL, MARKET IS MOVING TOWARD THE REPUBLICAN PARTY. 1990, ABOUT 80% WERE DEMOCRATS, TODAY THAT IS ABOUT 62%.

>> JOSÉ CÁRDENAS:
ARE WE TALKING ARIZONA, OR NATIONWIDE?

>EARL DE BERGE:
WE'RE TALKING ARIZONA. I WOULD SUSPECT ARIZONA IS FURTHER AHEAD IN THAT, THIS IS AN OLDER MARKETPLACE IN TERMS OF THE LENGTH OF TIME HISPANICS HAVE LIVED IN THE MARKETPLACE. THE FIGURES ON RELIGION ARE ALSO INTERESTING. A PORTION WHO THINK OF THEMSELVES AS CATHOLIC IS DEFINITELY RELATED TO AGE. LESS LIKELY TO CONSIDER THEMSELVES CATHOLIC, ABOUT 54% IF THEY'RE UNDER 25, COMPARED TO 45 YEAR OLDS WHO WERE ABOUT 78%. THE ONE THAT JUMPED OFF THE PAGE AT US WAS THE RELATIONSHIP BETWEEN THE RELIGIOUS PREFERENCE AND POLITICS. ABOUT 78% OF DEMOCRATS HISPANIC CONSIDER THEMSELVES TO BE CATHOLIC DROPS TO 55%, AMONGST REPUBLICAN HISPANICS, THEY ARE GOING TOWARDS CHRISTIAN GROUPS THEY HAVE NOT DONE IN THE PAST.

>> JOSÉ CÁRDENAS:
WE HAVE TO WRAP IT UP, ANY COMMENTS ON THE PRIMARY WE JUST HAD?

>>EARL DE BERGE:
I SAID KEEP YOUR EYES OUT, THIS IS A CHANGING MARKET. WE'RE GOING TO SEE A LOT OF DEFINITIONAL SHIFTS AND A LOT OF PREFERENCE SHIFTS, DON'T COUNT IN GOING JUST ONE DIRECTION. I THINK THEY HAVE SHOWN THAT AND WILL CONTINUE TO SHOW IT.

>> JOSÉ CÁRDENAS:
THANK YOU FOR JOINING US. FASCINATING INFORMATION.

>>EARL DE BERGE:
MY PLEASURE.

>> JOSÉ CÁRDENAS:
THAT'S OUR SHOW FOR TONIGHT. JOIN US NEXT THURSDAY FOR MORE IN-DEPTH COVERAGE OF ISSUES AFFECTING THE LATINO COMMUNITY. WE'RE GLAD YOU WERE HERE. ENJOY THE REST OF YOUR EVENING.
In this segment:
Ray Barnes: State Representative, District 7;
SPOTLIGHT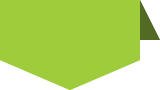 STAY in touch
with
azpbs.
org
!
Subscribe to Arizona PBS Newsletters: