Former state lawmaker Alfredo Gutierrez and current Representative David Lujan talk about issues important to the Hispanic community they hope will be addressed this coming session.
Transcript:
Jose Cardenas:
Good evening. I'm Jose Cardenas. Welcome to Horizonte. Democrats pick upped some seats in the state legislature this past election. Hispanic lawmakers hope that means issues important to Latinos get more attention. We will talk about that plus an effort to split the ninth circuit court of appeals continues. A discussion on what that means and how it might affect Hispanic representation on the court.

Jose Cardenas:
There are currently 14 Hispanics in the state legislature. Infect session that won't change but there will be more democrats in the house and senate. Democrats picked up a total of seven seats, six in the house and one in the senate. The house is now a 33-27 republican majority and they hold a 17 o-13 edge in the senate. That could mean a better chance that issues important to Hispanics might be heard. Here now to discuss that and more is state representative David Lujan and former state lawmaker Alf redo Gutierrez. Thank you for joining us on Horizonte.

David Lujan and Alfredo Gutierrez:
Thank you.

Jose Cardenas:
Alfred, let's start with a quick overview of the election and the impact of the Hispanic vote.

Alfredo Gutierrez:
Well, we can't begin without touching on the propositions. There were four. Anti-immigrant, anti-Hispanic propositions passed overwhelmingly and that was in one sense very sad. The other sense extraordinary irony the same voters who voted for those propositions clearly voted for Janet Napolitano who had vetoed most of those. And also clearly voted for candidates in the House of Representatives and the senate that reject those position as well. They did so to congress, electing two democrat congresses who support toes positions and did so in the House of Representatives.

Jose Cardenas:
How do you explain that? The intention is those voters include significant numbers of Hispanics nationally and locally, the sense is that the democrats reclaimed their Hispanic voter base and yet presumably a significant number of Hispanics voted in favor of those anti-immigration propositions.

Alfredo Gutierrez:
Less than voted for proposition 200. There was a significant drop. It almost --

Jose Cardenas:
You mean --

Alfredo Gutierrez:
I don't have -- I should have brought them with me. But they are both zogby and the Willie Velasquez institute, an arm of southwest voters have done studies on this and both indicate the drop is pretty dramatic. It reflects the drop of Hispanics from republicans to democrats. You recall in the last election some analysts were saying as much as 41% of the Hispanic vote voted republican. That has dropped to the mid 20's. And so in that reflects as well in the propositions.

Jose Cardenas:
and they said not only they had voted, hips had voted republican but that was a trend that was going to continue and that didn't happen.

Alfredo Gutierrez:
That did not happen and that was really, we foresaw that in all of the polls that was done. The Hispanic polling the partisan polling we were doing foresaw that drop and it's clearly attributable to, I think, to the extreme position republicans have taken on immigration and on Hispanics.

Jose Cardenas:
Representative Lujan, on the state legislative level, some interesting results. A pick up by democrats of a number of seats and some speculation it came pretty close to a tie at least in the house. What can you tell us about that?

David Lujan:
Yeah, it's pretty exciting on election night, when you look at the final results we are up to 27 whereas in past years we were at 21 democrats. We are now within four additional members of the majority in the house and I think it's been a couple of decades at least since we have been that close. And you look at even some. Races that we lost, there were a handful of race that is we lost by a thousand votes or less. So you are talking just a difference of about 3,000, 4,000 votes and democrats could have had a majority in the house and who would have thought that just a year ago?

Jose Cardenas:
Who would have thought the speaker would have such a tough race.

David Lujan:
Exactly. I think a very strong republican district, you have a democrat that ran a very fine race and she really did just an outstanding campaign. And I think what you are seeing is the reason that so many democrats were so successful is that they were running on campaigns that were very similar to the governor's platform. I think it's a real testament to the governor's leadership and her platform people really support the governor in Arizona . They support what she's doing. And they support candidates that support her agenda.

Jose Cardenas:
Now, the republican, though, are saying the governor ran on their platform and therefore these exchanges of claims as to who has the mandate, government or the republicans, are both saying they had the mandate, republicans saying it's because the governor ran on their issues that she did so well. Governor saying because she is the governor and the issues she's championed all this time. Who's right? Who's got the mandate?

David Lujan:
I think the governor has the mandate. I think if you look at the large percentage that the governor won by and she won, you know, you have got a large number of republicans, independents, and democrats voting for the governor. It's -- I think it's because of her leadership and it's her vision for Arizona . That's why -- that's why Arizona voted for the governor. It's because of her vision for Arizona and where she wants to take the state. They voted for her because of her policies on education, on health care, those right things that they voted for and they like her leadership style.

Jose Cardenas:
Alfredo, democrats talk somewhat wistfully at least in the past about the golden era when a certain senator, Alfred Gutierrez, ran things. Seriously, those years, when you were in the legislature, compare about with what we are seeing now.

Alfredo Gutierrez:
People forget that, you know, this was a dozen years or so that Burton Barr and myself and Governor Babbitt had inordinate influence. People forget for the most of years, for eight of those 12 years I was in the minority. The columnist john Colby used to refer to me the majority leader on important issues only. What we had operationally was a coalition. It was a coalition in names. Republicans maintained all of the chairmanships and we were able to obtain the votes on important policy issues. I foresee the same thing happening in the house. What you have in the house is exciting group of young people, very, very bright. They're passionate, idealistic and they won on platforms. They won on ideas. People like Chad Campbell and David and Jackie thrasher who almost outpolled the speaker and had the republican party and ponied up $200,000, she clearly would have. So you have this tremendous idealistic, brilliant group of people in the house and you have a very divided republican majority. So I foresee you are going to see the same kind of effective coalition take place on policy in the house and it's going to be exciting and exhilarating time for David and his colleagues.

Jose Cardenas:
Representative Lujan, speaking of your colleagues, the numbers in the Hispanic caucus didn't change but will the caucus have more influence than it did last time? And if so, why?

David Lujan:
I think absolutely. I think it's a reflection of the numbers, the additional democrats in the house and in the senate and just having the fact that the democratic caucus supports many of the same issues that the Latino caucus supports. I think what you are going to see the biggest difference is with the additional numbers is we are going to be able to have more influence on the state budget and that's the big thing we do every session. And so in the past two years, you have seen an assistance by the leadership to make sure there were 31 republican votes on the budget. I don't think they are going to be able to do that this year because we are going to have a coalition of democrats working with moderates and we are going to be able to get the things that we want in that budget.

Jose Cardenas:
What are those things? What are the issues? I know that among them would be the tuition increases for the universities. You have got the pay day loans. You have got child care subsidies and the republicans have said immigration is going to be back up there. How will the Hispanic caucus measure success?

David Lujan:
I think what you want to look at when you are talking about the Hispanic caucus, when you are talking about Hispanic voters, one of the biggest issues that are important to Hispanics is education and so I think there's going to be a real priority to make some positive changes in terms of education, in terms of additional funding. When you are talking about the Hispanic community, the one issue in terms of education is the English language learner lawsuit. We are going to have a hearing in early January but I think it's time that we focus on coming up with a resolution to that. Stop spending money on lawyers and litigating this and let's come up with real solutions and get the kids the resources they need to get an education. And you mentioned the tuition increases. I think, I was one of 20 legislators that just sent a letter to the board of regents opposing this tuition increase that they are about to consider. I think that that is a critical issue that we need month terms of looking at access to higher education. We cannot continue to increase tuition so that it's becoming unaffordable to the middle class and so I think we need to look at the legislature doing more to provide more funding to the universities so that they don't have to keep raising tuition and funding higher education on the backs of students.

Jose Cardenas:
Alfredo, last word. We have about 30 seconds left. As I understand it from discussions that others have had it's not just a coalition between democrats and moderate republicans but a deep division in the Republican Party in the legislature that may mean success for the democrats. Can you expand on that?

Alfredo Gutierrez:
I think that's absolutely true. This battle, this cultural battle going on within the Republican Party is indeed reflected in the house, in the house majority today. You have got factions to the right and factions to the left of the speaker.

Jose Cardenas:
And that's going to enhance the democrats' position?

Alfredo Gutierrez:
The situation changes. You can have 31 or 31-vote rule.

Jose Cardenas:
I am sorry. That's where we have to leave it but hopefully we will be back to have further discussions of this. Thank you for joining us.

Jose Cardenas:
For more than a century there has been an ongoing debate to split up the ninth circuit court of appeals. A recent senate bill proposed to create a new 12th circuit for Arizona and nine other states which could leave the circuit without Hispanic judges on the bench. The six Latino judges would end up in the reconfigured ninth circuit. Earlier I spoke with Amy Langer felled, an associate clinical professor from the ASU Sandra day O'Connor College of law and Arizona Republic Richard Ruelas about that issue.

Jose Cardenas:
Thank you both for joining us on Horizonte tonight. Professor Langenfeld, talk to us about the ninth circuit, its composition and what it looks like right now.

Amy Langenfeld:
Right now, by any measure, the ninth circuit court of appeals is the largest in the United States in terms of population, in terms of its caseload and in terms of its geographic territory. So we have nine states plus two territories, about 16,000 cases on appeal last year. And about 58 million people who are within that jurisdiction and it's your intermediate step between a federal district court and the United States Supreme Court.

Jose Cardenas:
And as noted in the introductory comment the debate has been going on for over 100 years. It couldn't have been the population for example 100 years ago, what is it now?

Amy Langenfeld:
Well, right now there are many arguments being made on an efficiency basis. Many of the proponents expressed dismay at how long the ninth circuit takes perhaps to resolve cases. There are others opposing the proposed split who claim it would clearly what's going on here is political revenge against what is perceived to be too liberal of a court. Alex could sin ski has said you have to believe in the tooth fairy to think this is not motivated by political revenge.

Jose Cardenas:
It comes up about every 10 years we have a new proposal. Richard, the most current proposal, one of the co-sponsors is our own senator Kyl. Tell us about the senate bill that he has on the table.

Richard Ruelas:
Well, it would essentially split us into a 12th circuit and ninth circuit. The 12th circuit would just have California , Alaska , highway, and whatever territories.

Jose Cardena:
It the other way around?

Richard Ruelas:
We are the new brand-new 12th circuit and it's everything left over. Everything that's not California , essentially on the mainland from beneficiary all the way down to Arizona . That's the proposal. And you are right, I think that as time has gone on, it's mainly been kind of a legal inside legal law school argument about how big the circuit should be, how efficient they are. It was after 2002 and the ninth circuit's pledge of allegiance ruling that you can't say it in class because it says "under god" nit that stoked up social conserve sieves. Pat Robertson on the Christian broadcast network. He wasn't concerned about the efficiency of the ninth circuit until they came after "under god." now his Christian broadcast network can. A recent profile of some of the judges and you see a lot of social conservatives getting behind this move to split it up because of -- if its perception of being the loony left but it's based in San Francisco , as if somehow that informs its decisions.

Richard Ruelas:
They talk a lot about how it's the most overturned court. And they will cite decisions like pledge of allegiance and others they find to cement this idea that this court is out of control, that it produces liberal-based decisions, that it needs to be submitted up so Arizona and the other states sort in the red state west are not under the thumb of this loon knee court.

Jose Cardenas:
Amy, how would this deal with that issue? Some think it's a legitimate concern and I want to come back to this point. How would this deal with it? You would still have a ninth circuit based in San Francisco .

Amy Langenfeld:
There are some conservatives or folks who are characterized as conservatives who oppose the split for that very reason that it couldn't possibly help taking that criticism at face value. How would isolate essentially California and Hawaii into one circuit that would then be super liberal, possibly fix the perceived problem of the too liberal court? And there are some southern California attorneys who actually recently got together. They have been characterized as conservative and hired Washington lobbyists to block this from proceeding any farther.

Jose Cardenas:
and to the extent that the rocky mountain states are currently members of the ninth circuit are viewed as more conservative it would actually make the ninth circuit the new ninth circuit more liberal.

Amy Langenfeld:
Exactly, the super liberal problem.

Jose Cardenas:
You wrote a column about a different aspect of this, one that hasn't benefit raised before, the new 12th circuit would have no Hispanic judges. Item us about that and some of the Hispanic judges you have talked to about that issue.

Richard Ruelas:
The only one I talked to is judge Beja who call immediate up and I was very surprised to pick up my phone and hear the voice of a ninth circuit judge telling me about this problem. I thought, well, maybe it is worth looking into if it's enough for a judge who they don't normally seek the spotlight for a judge to pick up the phone and call mental at least it meant something to him. So dimension that under the way the split would be, under this law, Arizona and the rest of the new 12th circuit would have no Hispanic judges and just because of the geography, he said I ain't going anywhere. He's not moving out of California . So he -- we would be left here with no Latino judges in the knew 12th circuit. And oddly enough even though we have a low African American population the African American judges there would be three in the new 12th circuit and none in the new ninth circuit so he called as sort of an issue of, well, is this fair under this split that we would have not -- we wouldn't have a racial representation, I guess, that would reflect the makeup of the west.

Jose Cardenas:
Were you surprised that it was judge Beja who was calling? He is a bush appointee.

Richard Ruelas:
The name didn't ring a bell with me. Arrest I talked to him and look upped his resume, a little bit. We discussed sort of that idea of the loony left. He is supposed to be one of the good ones. Right? Because George w. Bush appoints him so he is supposed to be one of the good judges the president said he wanted to get on there so he is raising this issue. So again it shows that as a predictor, the fact that George w. Bush appoints judges is being held up by some religious conservatives as saying, look, we want our guy to stack the court. We want George w. To stack the court, people who will vote our way. It shows that's not a really good predictor because here's his guy raising this issue. Dozen want the ninth circuit split. He's raising the Latino issue. And it also would tell me that race might be knot be the best predictor effort either. It helps to inform decisions but it's not a predictor that someone is going to go left or right based on who appointed them, or what their race is.

Jose Cardenas:
Why should we care? Why should we care if justice is supposed to be color blind, why does it make a difference the new ninth circuit would have no Latino judges?

Richard Ruelas:
Justice is supposed to be blind and it shouldn't matter. What does definitely matter is perception of people living here, Latinos living here thinking, we don't have Latino judges on the court. We can't get justice. That's probably not the case. But it definitely plays into the political angle so it might make our elected representatives worry about that issue. But also, you are right, justice is supposed to be blind so justice can't look ideologically either and say the ninth circuit is left so we want to split it up and sort of gerrymander a judicial district. That's going to give us the kind of judicial decisions we think we want.

Jose Cardenas:
Amy, is this issue which has been raised by neighbor of groups including the local Hispanic bar association a legitimate issue?

Amy Langenfeld:
A legitimate issue there would be no Hispanic representation? Certainly. It's -- there are any number of reasons to oppose this split and a remarkably bipartisan group of people has opposed this submitted on many different grounds. But speaking as a professor I think I would want my students not to have to look very for see the ninth circuit, sitting on the ninth circuit is perhaps obtainable for them, collecting for a Hispanic judge will becoming a Hispanic Latino judge isn't something they have to travel elsewhere to too.

Richard Ruelas:
We think there are issues, probably given what's going to happen in the election, I. They might have to face. Issues of voter i.d., issues of English as an official language, that might be well served as a Latino who grew up in a neighborhood where English might not have been the first language or an impoverished judge who grew up in an idea where I.D.'s aren't easy to come by easily. Some of these issues are better informed by having a diverse court that might reflect the racial, ethnic backgrounds & the life choices inside this area many it was great Sandra day O'Connor was on the court not only because she was a woman but she was also an Arizonan and a rancher. All her life experiences helped inform that, those decisions she made on the court. And to that extent I think it would hurt to not have Latino judges on the court of appeals that is a last stop for the Supreme Court for us in Arizona .

Jose Cardenas:
You indicated the elections may have an impact but what about a more basic level? "If the democrats regain control of the senate is this dead at least until that changes?

Amy Langenfeld:
I think if the democrats regain control of the senate this is dead because there really isn't a lot of judicial matters at stake here. This issue will was started in 1998 Byron white who determined it is a big circuit but there's really no problems and any issues of delays or expediency we can deal with in other ways. We don't need to split up the circuit. So if you take the politics off the it and the ideologies out of it, there's no judicial problem here. So if the social conservatives, their voices lessen in the elections, this problem magically goes away. How legitimate of the concerns that would be voiced? Starting with the oft cited fact it's the most reversed circuit in the country? What's, is it 42? And what's the relevance of it?

Jose Cardenas:
Well, talk a about what the Supreme Court does to the ninth circuit, it's less patient with the ninth circuit. When it reverses the ninth circuit it tends to do so unanimously?

Amy Langenfeld:
The Supreme Court reverses the ninth circuit. I think Justice Scalia told the white commission that as part of their studies but the reversal rate has declined since 2001 according to other scholars and only .3 of ninth circuit's decisions make it to the Supreme Court. The ninth circuit has no control over what lit gants pursue and what the court chooses to accept. So reversal is not the, reversal rates even if they were remarkably higher for the ninth circuit what's not a good reason to make such an extreme change in the structure. It's a transient matter to disagree about as the white commission said in its report.

Richard Ruelas:
I think, again, sort of illustrate the politics at the root of this if the pledge of allegiance decision had come out of a parent in Nantucket or Rhode Island trying to and that circuit had made, I don't even know what circuit that is. That is how little the Americans know about the circuits.

Jose Cardenas:
It's the first.

Richard Ruelas:
If they had made the ruling then I believe we would see pat Robertson and social conserve sieves saying that's too small. We need to consolidate these two things together. This truly is not about judicial efficient see, I don't think, but about politics. Again, I don't think pat Robertson worries about how long it takes an appellate case to move forward through the system.

Amy Langenfeld Right.

Jose Cardenas:
But, Amy, while you do have judges like judge beja and the majority of judges in the ninth circuit saying they are opposed to a split do you have some who say the circuit is indeed too big. How legitimate a consideration is that?

Amy Langenfeld:
Well, big by what measure? What they often bring up is frustration that perhaps a lot of collegiality. They don't see the rest of the judges enough. With 28 available judgeships doing a full court en banc review is impossible. The statistics of how long it takes for a case to make its way through the court really don't bear up under scrutiny. Once it goes into judge's chambers ninth circuit is as fast as the national average and the quality of their opinions is certainly comparable to everything else going on in the rest of the country. Athlete judges who have gone on record, the three ninth circuit judges who have gone on record supporting this split have felt that way for a long time. But I don't think that going through the split would fix those problems even if they were true. There would still be long travel distances. The new ninth circuit would still have the higher ratio of cases per judge than the 12th and there would be that disparity and the real problem is often immigration-related appeals.

Jose Cardenas:
Well, and the new 12th circuit would include Alaska so you would still have those problems. On the collegiality issue, don't the proponents of the split also argue that it makes it more difficult for the ninth circuit to speak with one voice? Because it's so big, you have these disparate rulings coming out. Is that a legitimate consideration?

Amy Langenfeld:
Well, the ninth circuit has always been an innovator in trying to fix these problems so unlike other circuits they are trying to get 15 judge panels rather than 11-judge panels to review decisions when there appears to be disparities between two decisions within the same circuit. And there is a measure to have the full court sit and look over the decisions but that's never been invoked since 1980.

Richard Ruelas:
Well, if the problem was efficiency, judicial efficiency, it's been a long simmering issue. Senator Kyl began a plan that would have split the circuit and made Arizona and California part of a new reconfigured district figuring it's too big, we need these efficiency issues addressed. That plan is gone because it's no longer judicial efficiency that's the most important thing here. It's not the size of the circuit. Its decisions and the desire to split everything that's not California off. And to let California go off and let their judges be loony for Californians but we want to have our conservative judges here in Arizona .

Jose Cradenas:
and on that note we are going to have to wrap up this interview, Richard ruelas, Arizona republic, thank you for joining us and Amy Langenfeld.

Richard Ruelas:
And high def viewers can pick up the fly.

Jose Cardenas:
That's Horizonte for tonight. I'm Jose Cardenas and for everybody here at Horizonte, have a good evening.
In this segment:
David Lujan: State Representative;
SPOTLIGHT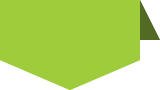 STAY in touch
with
azpbs.
org
!
Subscribe to Arizona PBS Newsletters: