Watch Arizona PBS' 2023 Emmy-nominated programs
Aug. 25
This August, Arizona PBS received seven Emmy® nominations!
We are truly honored to be recognized by the Rocky Mountain Southwest Chapter of the National Academy of Television Arts and Sciences.
As a public broadcaster, Arizona PBS exists as a public square: a space for conversation, education and civil discourse. We connect our audience of 1.9 million households to the world around them. Nominations like these affirm that as we serve our communities, we're also creating programs that are among the best of our industry peers.
None of this great local content would be possible without the support of our viewers. Everything we create, any excellence we achieve, can be traced directly to your generous support of Arizona PBS.
Please enjoy the Emmy®-nominated programs below, and consider supporting Arizona PBS to help make possible the programs that might be next year's award recipients. Thank you for your support.
"Check, Please! Arizona" features guests who dine at and then review three local restaurants they recommend to each other. Chef Mark Tarbell moderates the roundtable discussions, adding his own expertise as a restaurateur.
"Check, Please! Arizona" is a five-time Emmy® Award-winner and wrapped up its tenth season earlier this year. Stream this year's Emmy®-nominated episode staring restaurants Los Dos Molinos, Spiga Cucina Italiana and Jewel's Bakery and Café!
Receiving three Emmy® nominations, "Black in Arizona" explores the stories, struggles and successes of Arizona's Black community.
Comprised of six episodes created for our digital audience, "Black in Arizona" aims to explore what it's like to be Black in our community, as well as spotlight the contributions of some of the most impactful Black Arizonans in the state's history.
Stream the episodes nominated for Emmys® this year: "Politics," "Health" and "Education."
Our U.S. Senate Debate was held on October 6, 2022. Moderated by Arizona Horizon host Ted Simons, the debate is nominated for two Emmys® including one for technical achievement because of our efforts to make the debate accessible to as many people as possible. We provided captions in Spanish as well as English and provided ASL interpreters.
U.S. Senator Candidates (D) Mark Kelly, (R) Blake Masters and (L) Marc Victor participated in the hour-long debate, discussing inflation, abortion, water and the current administration. Stream the debate here.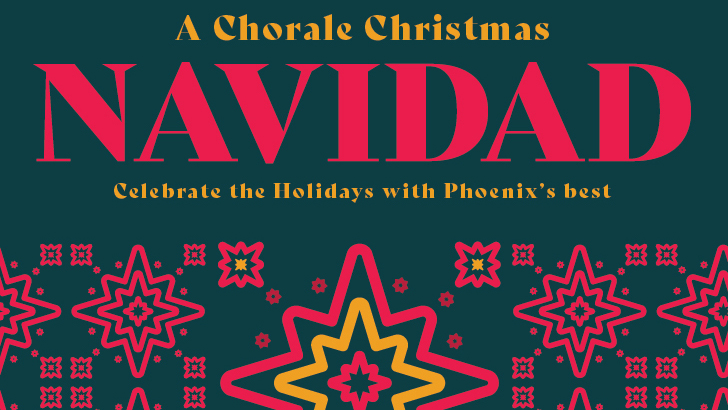 Five-time Emmy® winners and nominated for the seventh year in a row, Central Sound at Arizona PBS is dedicated to capturing classical and acoustic music performances of the highest professional caliber.
The team produces programs for local and national broadcast on radio and TV, and this year, Central Sound is nominated for "Arizona Encore: A Chorale Christmas: Navidad." Listen to the program here.
In addition to nominations for Arizona PBS productions, the externally produced local film "The Weight of a Feather," which we aired several times this year, received a nomination as well.
"The Weight of a Feather" explores how wildlife connects people, nature and cultures. This film was made possible by the Rob & Melani Walton Foundation with additional support from Virginia G. Piper Charitable Trust and highlights the Liberty Wildlife Non-Eagle Feather Repository, which provides feathers for Native Americans for religious and ceremonial purposes.
Arizona PBS Passport members can stream the film here. Not a member? Consider becoming one today to get access to the full array of PBS streaming content.
View our 2022 winners and nominees here.