As President Bush begins meeting European leaders this week, we discuss nuclear dangers facing the world.
Transcript:
>> Michael Grant:
Tonight on "Horizon," as President Bush begins meeting with European leaders this week, a discussion of the nuclear dangers facing the world. Also the story of Elizabeth Hudson Smith, a significant entrepreneur in Wickenburg. At a time when opportunities were extremely limited for African-American women, Elizabeth Hudson Smith broke all the rules. Those stories are coming up.

>> Michael Grant:
Good evening, I'm Michael Grant. Welcome to "Horizon" for this President's Day. President Bush is scheduled to arrive in Slovakia Wednesday. He will be meeting with Russian president Vladimir Putin, one of the topics to be discussed the nuclear standoff with Iran. Despite American concern, Russia has announced it will continue nuclear projects with that country. Prior to joining the ASU law faculty Orde Kittrie served for 11 years at the State Department. He met with senior Russian officials earlier this year to talk about nuclear proliferation. He joins us now. Orde, welcome to the show.

>>Orde Kittrie:
Thanks. It's a pleasure to be here on KAET.

>> Michael Grant:
Has President Bush got an uphill battle on nuclear proliferation, perhaps specifically assistance to Iran, this week?

>>Orde Kittrie:
I'm afraid he does have a bit of an uphill battle. U.S.-Russia nuclear cooperation has been effectively stalled in many ways for some time now, largely over legal issues, and President Bush has got to put nuclear cooperation at the top of the agenda, both in terms of Russia and the U.S. cooperating with respect to the Iranian nuclear program, which is a great danger, but also with respect to cooperation with respect to the Russian nuclear program and especially two things, one is loose former Soviet weapons material that is still hanging around insufficiently protected and the other is former Soviet weapons scientists many of whom are underemployed or unemployed and there's a real risk there they'll take their skills to a place like Iran or Syria.

>> Michael Grant:
Is the motivation for the Russians simply a profit center motivation? Is it philosophical? Is it part of the holdover of the old Soviet Union and its enmity toward the United States, all of the above.

>>Orde Kittrie
:I think it's a combination of those things. On the one hand it's clearly profit. The Russians have built a nuclear reactor from Buchier to the Iranians and they want to move forward with providing the Iranians with fuel to fuel it, to put it into operation. A lot of money to be made in selling that nuclear fuel to the Iranians. The Russians also see Iran as a country with which they can greatly improve their trade, not much trade right now with Iran, but Iran is a country with a lot of very educated people, has a lot of oil, a lot of gas. Russia and Iran have the two largest supplies of natural gas in the world. If they could get together, they could do some things with prices perhaps.

>> Michael Grant:
Surely they have also observed in a very personal and very recent kind of way the dangers of terrorism. I mean, surely they could understand that this is a genie that once let out of the bottle is very difficult to get back in.

>> Orde Kittrie:
The Russians are clearly very concerned about terrorism, after all, they spend a tremendous amount of time and money fighting the terrorists in Chechnya. They don't seem, however, to put two and two together with respect to Iran. It may be that they just don't see the Iranian bomb being used against Russia. I think they are being naive.

>> Michael Grant:
I know, you've obviously mentioned, the fissile material they can move to a country. There also is the concern about the weapons themselves and I know there has been some concern about just the military security surrounding those weapons. I think, though, you think the expertise of the Russian scientists and just the nuclear material itself are probably greater threats than them actually moving a bomb?

>>Orde Kittrie:
The Russians have been relatively good about protecting their actual nuclear weapons. But the problem is that they have 600 tons of highly enriched uranium in stockpiles that are not particularly well protected, and thousands of these former weapons scientists who are underemployed or unemployed, I would consider that the risk of the loose material or the scientist getting out is greater because it's less well protected than the actual weapons itself.

>> Michael Grant: What does President Bush have to offer? I mean, okay, he moves it to the top of his list, let's say, but what have we got in this exchange?

>> Orde Kittrie: Well, there are a number of different points of leverage that we have with the Russians. The Russians are scheduled to be -- to have the presidency of the G8 next year. The Russians were made a member of the G8, this club of industrialized democracies. It's a prestige thing to be the president of the G8. Yet some, including some American senators, including Senator McCain from this state, are arguing that if the Russians don't improve their behavior they should be kicked out of the G8. The Russians also are in negotiations to join the World Trade Organization. They hope to get those negotiations done by the end of the year. If they cooperate relatively more with the U.S., the U.S. will be more likely to support the Russians joining the World Trade Organization. And then also, President Bush -- President Putin, it's nice to have the legitimacy that goes along with having good relations with the U.S. Government.

>> Michael Grant:
North Korea, first, do we believe their claims that they, in fact, have nuclear weapons?

>> Orde Kittrie:
Yes. That's been the kind of received wisdom in the U.S. intelligence community and publicly in the statements that have been made by the U.S. Government for some time now, that the North Koreans do, in fact, have nuclear weapons.

>> Michael Grant:
Is Iran, though, more of a threat in term of the exportation of that capability when they have it and particularly with an eye toward terrorism?

>> Orde Kittrie:
My view is that Iran is, in fact, more of a threat. Iran has been more threatening directly to the United States, and Iran also has quite close relations with some of the nastiest terrorist groups around like Hezbollah and Hamas. Both Iran and Hezbollah have attacked the U.S. and U.S. interests again and again in recent years.

>> Michael Grant:
Pakistan, India, anyone with nukes is a threat, where do you rate them, though?

>> Orde Kittrie:
Well, the Indians, other than the fact that they fairly irresponsibly detonated nuclear weapons in 1998, just decided that they were going to have a test for no good reason, have been pretty good about holding onto their nuclear material and nuclear technology. The Pakistanis have proven to be far more of a problem. A.Q. Kahn, the leading Pakistan weapons scientist, was found to provide expertise and potentially material to countries, including Libya. He now has been punished but not punished, for having done that.

>> Michael Grant:
Orde Kittrie, thank you very much for sharing the information. We'll see how the president this week and in the future. Every Monday on "Horizon" for a while we will be featuring a new Arizona story. These stories feature the qualities that are unique to our Grand Canyon state. Wickenburg, Arizona, a virtual gold mine of history, having been founded after gold was discovered there, and the latest nugget to be unearthed is Elizabeth Hudson Smith. She was an African-American woman who owned several properties in Wickenburg in the early 1900s but also faced the heavy hand of discrimination. Mike Sauceda and videographer Scot Olsen tell us her story.

>> Mike Sauceda:
Just some 40 years after the Emancipation Proclamation freed the slaves, a young African-American woman arrived in Wickenburg. Her name, Elizabeth Hudson Smith.

>>Dennis Freeman:
She was born in Alabama in 1869. Her father's name was Sails Hudson, and he was a slave who ran away two times and was caught two times, but was emancipated after the Emancipation Proclamation following the Civil War. He told his daughter to go out and see what freedom there was.

>>Mike Sauceda:
This is one of only two images known to exist of Smith. This photo was taken at the Baxter Opera House she owned, one of several business ventures by Smith in Wickenburg. It's a manifestation that she put the advice of her father into action by obtaining an education.

>> Dennis Freeman:
Because Elizabeth Hudson Smith spoke fluent French, and actually women from Phoenix would come on the Santa Fe railroad for French lessons in Elizabeth's hotel parlor, we have surmised that she possibly attended the Ursuline Nun's School for Girls which was established after the French Indian wars, but one of the prerequisites for graduation was that the girl speak fluent French.

>>Mike Sauceda:
George Pullman, the inventor of the Pullman sleeping car, was responsible for bringing Smith and her husband to Wickenburg when he came to vacation nearby. The couple were employed to care for Pullman and his family.

>> Dennis Freeman:
But when Elizabeth saw this land and the saw the beauty of the Sonoran desert, she and bill left the ploy of the -- employ of the George Pullman family appeared she came to the Baxter hotel and she began to cook and her husband William served, worked as a valet at the hotel, and because he had been working for George Pullman, his sense of taking care was highly refined and their reputation began to really grow.

>>Mike Sauceda:
That reputation caught the attention of the Santa Fe railroad, which needed a hotel and restaurant for its passengers on their way to Los Angeles.

>>Dennis Freeman:
They came to Elizabeth and William and said, we want you to build a hotel comparable to the Harvey Houses, a place where our passengers can be pampered, a place where they will have fine meals and enjoy staying before they get on the train for Los Angeles. And, of course, here was Elizabeth a young African-American woman working with her husband as employees of the Baxter Hotel, and they said, Where in the world would we ever get the money. But William Smith's mother sold her house in Springfield, Illinois, it was reported George Pullman also contributed and maybe the Santa Fe railroad contributed. Elizabeth went to James Creighton the leading young architect in the territory who designed her hotel, and the hotel was built and opened in 1906. Elizabeth Hudson Smith had a golden age. She dressed in velvet dresses. She wore hats. She wore arm-length gloves. And she was a very astute business woman.

>>Mike Sauceda:
The Hotel Vernetta, named after William Smith's mother, was the first brick building in Wickenburg. This is one other known picture that may include Smith. It shows her in front of the hotel. The hotel still stands at 1 Apache street.

>> Dennis Freeman:
The hotel also became a gathering place. It was a place for people to come and have a wonderful meal. It was considered at the top of the line to come to the Vernetta hotel for a family dinner. People came and they congregated here. Elizabeth was always circulating among the guests. She was a fine conversationalist, and loved to talk to the people. She was interested in everything. She was highly educated and she could carry on, hold her own in any discussion, and so she really enjoyed being the grand dame of the hotel.

>> Mike Sauceda:
Smith was a devout Presbyterian and this is a metal in the western museum in Wickenburg of the church she helped found but how did an African-American woman become so successful in Wickenburg just four decades after slavery. Freeman says it was because the town was largely Mexican-American at the time she arrived.

>> Dennis Freeman:
But they took Elizabeth in as an equal. There was no color line. She loved them, they loved her, and there was a willingness and a vision that everybody had to build this town.

>>Mike Sauceda:
After Arizona statehood Freeman says that changed when white southerners began moving into Wickenburg.

>> Dennis Freeman:
When people came from the outside who were not familiar with her history, suddenly she became just an African-American person and she was subject to the prejudice that the people brought with them, and she had to go underground. She had to go underground. She had to take off those velvet dresses, take off those fancy hats and those beautiful gloves. She had to dress in the clothes of a maid in her hotel just because they didn't want her to be too uppity. She was no longer allowed to attend the Presbyterian church that she helped to found. You can go there and look at their founding charter. There's Elizabeth's name right on it. She was no longer allowed to attend the social gatherings of women who would get together for wist games, and even people that she had helped financially get their own businesses started would cross the street when they saw her coming the other way.

>>Mike Sauceda:
The lingering effects of that racism endured even into this century. It was in approximately 2001 that a mannequin of a prostitute was removed from the upper window of the display at the Desert Caballeros exhibit left over from the days of attempts to label the Vernetta Hotel as a brothel.

>> Dennis Freeman:
This is Elizabeth Hudson Smith's site. This plain bronze plaque was flute by an uncle who was a dentist from the midwest.

>>Mike Sauceda:
Smith's story ended when she died in 1935. Her death shrouded in mystery.

>> Dennis Freeman:
There are two points of view about how Elizabeth Hudson Smith today. When I spoke to Tony O'Brien, he told me Smith had been long suffering with a long lingering illness because Tony had gone to her farm and she had given Tony O'Brien her cattle to take care of because she was not physically strong enough to take care of matters of her farm. When I spoke with doc Garcia, who was the grandson of Ygnacio Garcia, doc said, well, what I remember about Mrs. Smith was she was walking about the house and she told us she was going to the doctor because she had a little head cold and the next day she was dead. So there is the opinion that she either had a long lingering illness or possibly she was poisoned, because all of her land disappeared. But those are, as you know, those are very sensitive issues in this town.

>>Mike Sauceda:
Freeman says a will was never found and her beloved Vernetta Hotel, other properties and $50,000 in cash never went to her nieces and nephews. She never had children of her own.

>> Mary Kelly:
My father, Sails Hudson, was born a slave.

>> Mike Sauceda:
Smith's story was largely forgotten as the state and Wickenburg moved forward, however her story was revived with a play Freeman wrote in 1998 entitled the Wickenburg way. It led to healing for the town. That was brought home by the actions of the then oldest man in Wickenburg who had been a friend of Smith's.

>> Dennis Freeman:
Tony O'Brien walked up to the actress Mary Kelly, his face was wet with tears, and he stood in front of Mary and said, Elizabeth, it's me, Tony, and put his arms around her, and for a 20-foot circle around those two, everybody burst into tears.

>>Mike Sauceda:
Smith's ghost is said to haunt the stairwell and other parts of the old Vernetta Hotel which is now the administrative offices of a Christian bulimia and anorexia clinic. One story says she even made a pot of coffee if he request of a man who had a business office in the hotel. Smith's heyday is long gone, but her legacy is just starting the bloom again

>> Dennis Freeman:
I would like history once and for all to reveal Elizabeth Hudson Smith as the deeply responsible wonderful flower of a human being that she was.

>> Michael Grant:
Earlier I talked with ASU history professor Matthew Whitaker about Smith's life. Dr. Whitaker, welcome back.

>>Matthew Whitaker:
Always a pleasure to be here.

>> Michael Grant:
How unusual for it was black females at the time she lived to, for example, own a business?

>> Matthew Whitaker:
It was very unlikely, especially in this particular region. I can only think of a handful of other women on the west coast, primarily in California, that were able to do the kind of things that she did.

>> Michael Grant:
She had some -- she had some education, too. I read a brief bio on her. She spoke French. Some indication she taught French?

>> Matthew Whitaker:
Some indication she taught French to young people in Wickenburg when she was there. We know she spent some time in New Orleans and perhaps might even had some family down there, might have even gone to school in New Orleans and we believe that's where she learned the language. She was very cultured. Loved literature.

>> Michael Grant:
We have discussed this before, but generally how much of a western migration was there for blacks moving away from the south post Civil War?

>> Matthew Whitaker:
It was a very intense migration. Now, the size we have to keep this in perspective in terms of the numbers we're talking about, but there was certainly numbers of Texans, Oklahomans, African-Americans from these regions that many of them were aiming to go to California but stopping along the way and finding some opportunities for advancement in those areas, Phoenix, Wickenburg, but certainly they were fleeing the oppressive south, believing in some ways a myth of the more wide open west devoid of the kind of racism they experienced in the south. But certainly they were moving out here for many of the same reasons other people were moving out here, opportunity.

>> Michael Grant:
Unfortunately, the racism that was prevalent in the south over time developed here in Arizona and in Wickenburg?

>> Matthew Whitaker:
It's interesting if that Phoenix was actually founded, some say, by jack swilling, who was a early for confederate soldier, a deserter.

>> Michael Grant:
The canal builder.

>>Matthew Whitaker:
Exactly. So the migration among whites and blacks really represented an outward southern migration. So that many of the early whites that moved here were southerners and many of the early blacks were southerners. So the race relations, the racial etiquette in some ways mirrored that -- mirrored the race relations of the areas that they came from. Less malevolent, not as violent, you didn't see the sort of rampant lynchings of the south but the racial etiquette, the racial divide, was very much a part of this region from the early days. One of the early advisors called this the Mississippi of the west. The only thing he said was different from Mississippi of the East was they didn't lynch you here. What he was suggesting was white supremacy was alive and well but it wasn't as malevolent.

>> Michael Grant:
Why don't we know more with Elizabeth Hudson Smith?

>> Matthew Whitaker:
I think the blinders of race and class, particularly gender. She's black, she's a fee female and many people assume ostensibly there cannot be someone like her here. People still assume there are no black people in this region and there have been black people here since the 16th century. So just the veil over the eyes of folks. And we know very little about her. We had to piece together her history. So the sources that historians, usually, privilege just aren't there. So you have to kind of piece things together in terms of history.

>> Michael Grant:
But here's a woman who's a business owner, we can safely infer very prominent in her community, Santa Fe railroad making her offers to move her restaurant and lodging spot nearer the line. I mean, you would expect, even with all elements that you identified, you would expect more of a paper trail, I guess.

>> Matthew Whitaker:
Yeah, you would, but, you know, many people didn't keep diaries and records. Certainly among African-Americans, and African-American women at that time, we don't have a lot of diaries and records to trace. We really have to depend on oral tradition far more than some people would like but certainly it's a viable way of maintaining our history and cataloging our history and that's really what we have more the most part when it comes to Elizabeth Hudson Smith.

>> Michael Grant:
Another unusual element, abandoned by her husband and she sued for divorce based on the abandonment.

>> Matthew Whitaker:
Apparently he liked spirits a little bit too much, and he was very good at running the saloon, one of the saloons she had a stake in at a certain point, and he would disappear for weeks on end, days, just sort of stumble back and he became more belligerent over time and eventually she cut him loose, really. It's actually a tragic story on his part because he sort of died a in obscurity at a -- what they called an asylum or institution, I believe in California someplace. But, yeah, she said, you know, this isn't working and he's not holding up his end and he's not here. So she liberated herself.

>> Michael Grant:
I think you're a little uncomfortable with other because it can't be documented, but I understand there's some controversy about the circumstances of her death?

>> Matthew Whitaker:
Yeah, and that's what happens when you don't have sources, sometimes, too. And of course the latter years of her life really weren't pleasant. She was sort of the a victim of the second rise of nationalism in the country where many Americans were looking at certain folks as being suspicious. This was the sort of period of 100 percent American. She was suspicious by virtue of her race and class at this particular point. She's influential that's going to put some people. And she's black which she's not supposed to be at that particular time. So many people argued there are people who not only conspired to undermine her economically but to remove her altogether. There are rumors she was poisoned by someone. The sources I look at suggest she died of some sort of sickness. But you always have that. But as a responsible historian I have to look at what the sources tell us. But you never know. Doesn't mean it didn't happen. Just means perhaps we need to look further.

>> Michael Grant:
We were doing math. She was about 66 when she died and was not buried in the white cemetery in Wickenburg.

>> Matthew Whitaker:
No, I think it's a sad testament because she was one of the pioneers, if you want to use that word, I know it's sometimes overused, helped found the first Presbyterian church, we know about her economic exploits and successes in the hotel, et cetera, et cetera, became very wealthy, owned property, ranch, et cetera, et cetera and became ostracized in many ways in the end of her life in the very community she helped to found because of that cauldron of conflict, race, class, et cetera that emerged in the 1930s here.

>> Michael Grant:
A remarkable story.

>> Matthew Whitaker:
Oh, definitely.

>> Michael Grant:
Thanks for explaining it to us.

>> Matthew Whitaker:
No problem. It's a pleasure.

>> Michael Grant:
Next Monday on "Horizon" we will be travelling to Flagstaff to hear the extraordinary story of a man who built an observatory on a hilltop and changed astronomy forever, the Lowell observatory, next week on Arizona Stories. Tomorrow night on "Horizon," we're going to have the results of our latest KAET/ASU poll, how does the governor fare against potential Republican challengers in the next election. Tune in tomorrow and find out. We'll also ask questions about a variety of different bills currently pending at Arizona's legislature. That's Tuesday on "Horizon." Thank you very much for joining us on this Monday, President's Day. I'm Michael Grant. Have a great one! Good night.



In this segment:
Orde Kittrie:College of Law, Arizona State University;Matthew Whitaker:History Department, Arizona State University;
SPOTLIGHT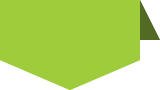 STAY in touch
with
azpbs.
org
!
Subscribe to Arizona PBS Newsletters: