The U.S. Senate may soon end the use of filibusters to block or delay Republican judicial nominations. We'll learn more about a tactic in use for some 218 years. Plus, lawmakers force a showdown with Governor Napolitano over vouchers and immigration issues. We'll take a closer look at the legislative session and why some call it one of the most contentious in recent memory.
Transcript:
>> Mr. Smith:
I guess I'll have to speak to the people of my state from right here. Wild horses aren't going to drag me off until those people have heard everything I've got to say even if it takes all winter.

>> José Cárdenas:
Mr. Smith goes to Washington it is not, but the U.S. Senate may soon end the use of filibusters to block or delay Republican judicial nominations. We'll learn more about a tactic in use for some 218 years. Plus, lawmakers force a showdown with Governor Napolitano over vouchers and immigration issues. We'll take a closer look at the legislative session and why some call it one of the most contentious in recent memory.

>> "Horizon" is made possible by the Friends of Channel 8, members who provide financial support to this Arizona PBS station. Thank you.

>> José Cárdenas:
Good evening, welcome to "Horizon". I'm José Cárdenas in for Michael Grant. The Senate passed a bill that cracks down on undocumented immigrants and employers who hire them. House bill 2030 would restrict adult education classes and subsidized child-care for legal residents only. It also requires undocumented immigrants to pay college tuition at out of state student prices. It also contains an amendment that would fine companies that are found guilty of violating federal law by hiring undocumented immigrants. The passage of the immigrant bill comes a day after the house finally passed a limited vouchers program. They set the stage for a showdown with Governor Napolitano. While conservative Republicans have been successful pushing pet bills, it's come at a price. Paul Atkinson reports.

>> Paul Atkinson:
If there was any symbolism in the roses in the courtyard between the house and senate, it may have not have to do with their beauty or fragrant smell, but the many thorns on their stems. This has been a session for lawmakers like no other in recent memory.

>> Sen. Carolyn Allen:
I'm in my 11th year. As far as I am concerned this is the most contentious and most difficult. We have lost respect for the institution. We are losing respect for each other. If we have differences of opinion, it is hard ball.

>> Paul Atkinson:
To understand the resentment, you have to know that she is a moderate Republican in a legislature full of conservative Republicans.

>> Sen. Gabrielle Giffords:
I think the last four years have been somewhat disenfranchised. The Senate president was put in the Democrats, moderate Republicans. The last two years, the majority of more moderate people. Finally, the house and Senate they really have the numbers. After four years of pent-up feelings they are trying to push a lot of bills through that wouldn't have gone through.

>> Paul Atkinson:
One of the most contentious is vouchers. While some may see the issue as expanding school choice, others think it's a political ploy.

>> Sen. Carolyn Allen:
They made a decision she would have to have 31 and 16. They have empowered the individuals most difficult to deal with that have their idea that they have decided that they can set up this governor for the next election and she will be harmed if she does not support some of the issues that they're throwing into this budget. Such as the all-day kindergarten, including the vouchers. And the voucher would go with the child from the moment the child went into kindergarten through 12th grade. She has been as clear and concise as she can be, she will not support this.

>> Paul Atkinson:
Despite a record number of vetoes by the governor, lawmakers have had success. The top issue of lowering business property taxes. Vetoed by the governor the first time, the governor has indicated she will sign the tax cut into law.

>> Sen. Robert Blendu:
I think we started the session on a good note with the agreement by even the governor's office, the commerce department and legislature realizing something we have known for the last 10 years, that is our corporate property tax is too high. And there was a commitment to reduce that. Corporate property tax keeps manufacturing businesses from locating in Arizona and that's been detrimental to our economy.

>> Paul Atkinson:
Fiscal responsibility has been a central theme by those in power and with revenues once again in a positive, debt has become a four-letter word at the capital.

>> Rep. Steve Tully:
This is a good year, we borrowed in bad years, we used these economic gimmicks to balance the budget, some of those things probably needed to do because we didn't have the cash. Now revenues are coming in well, we need to back fill and discontinue those practices so that frankly so that those gimmicks are available when we go down again. Hopefully, at the end of the budget cycle I'll tell you the success was passing a sound economic budget for the state, puts us on the right footing, to continue to move forward in the way we have been.

>> Paul Atkinson:
A polarized issue that conservatives have tried to address is immigration. Many bills focused including a bill to build a private prison in Mexico to house Mexicans convicted in Arizona. That was vetoed.

>> Rep. Steve Tully:
This idea that we don't want to ever be involved as a state in immigration because somehow this will hurt the folks, it hasn't worked. People are saying, maybe try something different and I don't know if there's a perfect solution but right now we have no solution. So, I think if you read the bills that have passed the house and Senate, not the hype about how they are anti immigrant and, I think they'll be surprised at the sort of narrow scope and reasonableness.

>> Paul Atkinson:
Senator Burns used his power to send a message to the department of environmental quality to be more business friendly. A Senate appropriations chair caused large cities to panic after suggesting their amount of state shared revenue be cut and consider other means such as an income tax to make up for it.

>> Sen. Bob Burns:
The issue is lack of accountability and the fact that the revenue sharing dollars continue to grow by leaps and bounds as the population grows and the revenue stream continues to increase, we continue to give more and more, in the hundreds of millions of dollars to these different cities and to me, there's no accountability. There's a disconnect between who is spending the money and who is raising the money. So I think that needs to be corrected.

>> Paul Atkinson:
Burns disagrees that this session is more contentious than others.

>> Sen. Bob Burns:
I don't feel like the level of contention has escalated from the past that much. I can remember when I first came into this body or into the house, actually, we used to in those days have closed caucuses and the level of contention was extremely high. And I don't see those things happening now.

>> Paul Atkinson:
But Carolyn Allen says she has witnessed more in temperate remarks this session including many aimed at her by conservatives.

>> Sen. Carolyn Allen:
I don't take things personal and I never have in the past. I can name names of people will be working in a campaign against me. I have never worked in a campaign against anybody that is my colleague but that is down now freely. Does that make for good relations as we try to do good public policy? I don't think so.

>> Paul Atkinson:
Despite the uneasiness experiences by some, those in the majority consider this session a success so far.

>> Rep. Steve Tully:
The whole legislature has done a good job passing bills to make this state a better place to live. I think even though the legislature is the whipping boy of the press and everyone else, easy target, I think when you look at the whole body of what's passed you disagree with some things, support other things, that when people step back and look this year and again assuming we get the budget right, look back at the whole thing they'll say they did a reasonable job of managing the state. I hope they do. That's what we're seeking to do.

>> Paul Atkinson:
Question is, when all is said and done this session, will lawmakers come out smelling like roses or will their image wilt as a result of their actions?

>> José Cárdenas:
Producer Larry Lemmons talked to Capitol reporters Howard Fischer and Le Templar about the politics of this legislative session.

>> Larry Lemmons:
I've heard from legislators both points of view, it has been more contentious in the house but that some others say it's business as usually. You are the objective observers. What have you seen?

>> Howard Fischer:
I don't know that it's been any more contentious. I think what's happened is tempers are frayed. We are in day 114 of the 100 day session. Gay marriage, issues of birth control pills, issues of English as the official language, cracking down on illegal immigration are bound to get people very unhappy.

>> Le Templar:
I think that Republican leadership in both houses have found it easier going this year and pursuing their agenda because they have more support from a number of Republican lawmakers. Democrats and the few remaining moderate Republicans are finding it more contentious because they have less influence in the legislature. They have to depend more on the governor this time to use her veto stamp.

>> Howard Fischer:
And part of the frustration is the vetoes. Monday we got four more. The governor has shown no inclination to slow up. She's up to 40 and there may be more by the time the show airs.

>> Larry Lemmons:
Governor No now?

>> Howard Fischer:
I think in certain cases she decided if she is the ultimate backstop she is going to use the veto. She made it clear she considers herself co-equal to the legislature, which she is. I think the truth is in between, I think the legislature doesn't appreciate she is co-equal. She has dug her heels in on a few issues and basically said unless we get it my way, it ain't going to happen.

>> Le Templar:
One of the differences from her first few years in office, she was trying to get a feel for the legislature, I think she is more comfortable where she can take stands against some conservative proposals and it won't come against her next year when up for re election.

>> Howard Fischer:
She does a lot of the finger in the air, she signed several bills dealing with illegal immigration, she realized after passing of Prop 200 there is a strong feeling. What you have seen, from the channel 8 poll, every time Bruce Merrill asks the governor's popularity stays strong, what do you think of the legislature, it's somewhere in the 30s. She reads the polls, too.

>> Larry Lemmons:
Isn't there an expectation of compromise? The governor wants what she wants, the legislature wants what it wants. Do you see them meeting in the middle?

>> Le Templar:
The Republicans are trying to set up, particularly on the full day kindergarten, she can have what she wants, but we have priorities in education, when it comes to expanding school choice, we think she should give us something along those lines. So far she has been a pretty hard no to that. The question is, if they send her a budget, that's the only real point of contention in order to test her. If they can't get support for everything she wants in this budget, you didn't do several things that are important for the state, I'm going to force you to do more work on it.

>> Howard Fischer:
I do believe the Republicans have given more than the democratic governor in terms of what's happened, what's been put back in the budget after the first one, in terms of CPS, subsidized child care. The funding for universities, which is a democratic issue. But it has come down to the medical school where many Republicans are asking why put out 7 million, where is it going to go, are they going to train the right kind of are doctors and the issue of the full day kindergarten. She is counting on the polls. Support for vouchers is much further down and she is counting on the public being able to distinguish that when she runs for re election next year.

>> Larry Lemmons:
Hook the vouchers on to all day K?

>> Howard Fischer:
They believe if she wants that extra $19 million for full day kindergarten she is going to have give something. The original voucher plan was vouchers for everyone. This is 1500 kid per year phasing over 13 years. This is $70 million in what might be a four to $5 billion education budget. They're saying we are dealing only with the poorest of the poor. They're saying there is a certain amount of support for saying if you are rich enough, you can afford to take your kid and put him in private school. They're saying, governor, give us something like this.

>> Le Templar:
Clearly, they know they want something more than this. Even if she is re elected, they'll come back and want to expand it, get the universal. I think the same reason, you want to go expand to another 10,000 students? Have you to move a little further on school choice as well. That's part of the reason the governor has tried to take a hard line saying I'm not going to allow you to link an important program to a new idea that previously hasn't gotten out of the legislature.

>> Larry Lemmons:
At the beginning of the session they were making a big deal about conservatives being newly elected that is going to change the atmosphere here. Do you see that actually happening, that there -- you were talking about gay marriage, issues like that, but really is back on budget again, it's back to the practical issues.

>> Howard Fischer:
But there also is an agenda. I don't want to make it sound like I'm talking about the conservative agenda or right wing or religious right but there is an agenda. Vouchers become part of that, gay marriage becomes a lot of that. There was a bill that the governor vetoed to push us back to fault-based divorce rather than no-fault. The conservatives are empowered. Last year there were enough moderate Republicans in the Senate, couple of Democrats to basically frustrate what the Republicans wanted to do, in both houses. They're gone. Meade got defeated, bender retired, replaced by a very conservative Ron Gould. He is so far to the right next to Attila the Hun.

>> Le Templar:
Pointed out earlier in the show, there is a buildup of tension among conservatives who thought there was a growing movement in this state to support their ideas, but they still couldn't get their agenda to the governor and get support or veto. This year I think they're making as much ground as they can, you never know what's going to happen next year. It's going to be an election year for everybody and they can put the governor on record, a lot of issues that they hope will damage her if the conservative swing in the state is as real as they believe it is.

>> Larry Lemmons:
You have the last word. Thanks very much.

>> José Cárdenas:
When the U.S. Senate resumes next week, one of the top issues it will address is the role filibusters play. For the past few months, Democrats have used the filibuster to successfully block Republican judicial nominees. The tactic has been around for more than 200 years, the filibuster gained fame in the 1939 movie "Mr. Smith goes to Washington".

>> "Mr. Smith goes to Washington":
We've got to get this man off the floor.
>> Boys, as long as Mr. Smith holds that floor legitimately, he is going to continue to hold it. He is making a whole lot of sense.

>> Sense?

>> I didn't like this boy from the beginning but most of us feel no man who was sincere is against possible odds.

>> Jose Cardenas:
Joining me to explain the historic role of filibusters are ASU political science professors Michelle Chin and Rudy Espino. What's going on in the capital in Washington makes this look like a picnic in the park. What's going on? Why is this so important right now?

>> Rudy Espino:
Largely the 2004 election we're seeing, President Bush made this part of the his agenda, judicial nominees. He claimed to have a mandate after that election and now we're seeing it come to fruition.

>> José Cárdenas:
Every president makes the same claim and yet filibusters and ending this tradition is an issue. We've got a quote that kind of puts this in context. The filibuster is an evil, an attempt by minorities to prevent the constitutional action of majorities -- who wrote that? Hubert Humphrey. A Democrat. So what's going on?

>> Rudy Espino:
Well, the filibuster has been used for a number of reasons. It was first put into the Senate rules in the early 1900s. Rarely used in its infancy. One of the examples was talked about the civil rights era to stop civil rights legislation. Its use in recent years has now led to the issue of Supreme Court, judicial nominations.

>>José Cárdenas:
We want to talk about that. How have the parties benefited from the filibuster over the years?

>> Michelle Chin:
If in the minority party, you use it to keep off the agenda or delay legislation or nominations that are controversial to your constituencies. For example, the southern Democrats, in the 60s and '50s, using the filibuster to delay civil rights legislation. They aren't nearly a dramatic as they appear in Mr. Smith goes to Washington. It's not really the filibuster is occurring on the floor, simply the threat is enough to delay action because in the Senate, legislative policy, the legislative process really operates under consensus. Consent agreements. So you have 100 senators who have to agree or at least have you to make sure that one of them doesn't disagree for you to get anything going in the Senate. Just the threat of a filibuster is enough to force the leadership to pull a bill or stop a nomination from being considered.

>> Rudy Espino:
Technically, any time a bill is being discussed there is a filibuster threat at that moment. What a filibuster is, continuous debate. So whenever you're talking it can go on and on and on.

>> José Cárdenas:
As I understand, there has been 100 hours offered to discuss each nominee.

>> Rudy Espino:
Nearly all legislation that is ever considered that is more than enough time. However when you put a stop watch saying it will have to end at this point, then that takes away the ability for a minority party to stop anything.

>> José Cárdenas:
This would be a significant change, the Democrats have offered to let some of the Republican nominees go through the group of 7 I think it is in exchange for withdrawal of the others. Why shouldn't that be a reasonable solution?

>> Michelle Chin:
I think on the surface it seems like a reasonable solution. The Democrats want to preserve the option of the filibuster, the Republicans would like to change the rules. Republicans are talking about cutting off extending debate. It's not as soon as the Senate passes, the debate ends. It's once the Senate invokes it, then senators have 30 hours based on rules that they passed in 1986, they have 30 hours to wrap up their debate. There is some precedence for the Senate invoking limits on debate and certainly --

>>José Cárdenas:
The whole issue is about control. Isn't that the precursor to the battle at the Supreme Court?

>> Rudy Espino:
Notably Chief Justice Rehnquist. A Republican president would like to get one of their own on board.

>> José Cárdenas: Whoever he nominates approved.

>> Rudy Espino: That might be a short term victory for the Republican Party. They have to be aware of the long term consequences such as changing rule 22. By changing that rule, that sets a precedent for whenever the Republican Party might be in the minority, the Democrats can do the same thing.

>>José Cárdenas:
We have about 20 seconds is this a good idea?

>> Michelle Chin:
I think it is a good idea. And the Democrats have threatened to filibuster and I think the process should move on. I am like Rudy, Wary.

>> José Cárdenas:
We have to leave it right there, thank you for joining us.

>> José Cárdenas:
If you have any legal questions, the Maricopa County Bar Association is offering free legal advice right now in our studio. You can phone a lawyer at 480-965-1998. That's 480-965-1998. Lawyers will be on hand to answer your legal questions until 9:00 tonight.

>> Merry Lucero:
Border security and immigration, judicial appointments and Social Security reform are some of the topics senator John Kyl will talk about when he joins Michael Grant. Plus local high school students take science to new heights as they prepare for a science fair, Wednesday on "Horizon".

>>José Cárdenas:
Thursday, Governor Janet Napolitano joins Michael Grant in the studio for her monthly "first Thursday" appearance. Topics include her record number of vetoes and the battle over budget. If you'd like to ask the governor a question, you can E-mail it to "Horizon" at www.az.pbs.org. That's our show for tonight. I'm José Cárdenas. Thanks for joining us.

In this segment:
Michelle Chin:ASU political science professor;
SPOTLIGHT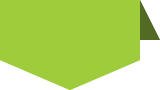 STAY in touch
with
azpbs.
org
!
Subscribe to Arizona PBS Newsletters: