Two years after the Kinder-Morgan pipeline break caused long lines at the gas pump for Valley motorists, Corporation Commissioner Jeff Hatch-Miller looks at what's been done to prevent that from happening again. He'll also discuss the Commission's decision to place power lines through Florence.
Transcript:
>> Michael Grant:
Tonight on "Horizon," remember the gas lines two years ago? We take a look at what's being done to prevent them in the future. And many have searched, some have even died, but the mystery of the lost Dutchman mine lives on in the Superstition Mountains in tonight's "Arizona story."

>> Announcer:
"Horizon" is made possible by the friends of channel 8, members who provide financial support to this Arizona PBS station. Thank you.

>> Michael Grant:
Good evening, I'm Michael Grant. In the summer of 2003, Valley motorists had something more to gripe about than the heat. It began with rumors that gas stations would be running out of gas over the weekend. Cars started pulling up to the pumps and discovering the pumps were out of order. Something like a panic ensued. Reports of shortages followed in newscasts and soon, cars lined up at gas stations all over the Valley. Here's a look back.

>> Larry Lemmons:
Two years ago this month, valley motorists experienced an event not seen much since the '70s, the gas line. Many waited hours to fill gas tanks, afraid to find themselves near empty and having to wait hours to fill gas tanks.

>> Motorist:
At this point, I would just say it's minor annoyance. If it's still like this next time I have to get gas, then it's an outrage.

>> Larry Lemmons:
The cause of the discomfort? A busted gas pipeline July 30th. All of the valley's gas comes from two pipelines, one from California and one from El Paso via Tucson. The pipeline east of the valley broke, spilling gas onto the ground north of Tucson. The effect exhausted the storage capacity of gasoline as gas stations found the demand far exceeded supply.

>> Tracy Clark (Economist): You have a reduction in supply that is probably under normal circumstances would just mean an increase in prices, but, people instead of reacting the way they normally do are now trying to run their cars on full, and you are having shortages and people -- it's very natural for them, if they are driving home and they see 20 cars at the gas pump to say, well, gee, you know, I'm at a half, I better get some, too.

>> Larry Lemmons:
The incident prompted Governor Napolitano to offer a scathing critique of the pipeline's owner, Kinder-Morgan.

>> Napolitano:
I met this afternoon with the executives of the Kinder-Morgan company. They are the owner of the pipeline. I asked them some questions that I'm still not satisfied with the answers for. For example, the pipeline that is at issue, the one that broke, is almost 50 years old. The last interior inspection of this pipeline was in 1999. Kinder-Morgan will say that's all federal regulations required. Those it doesn't require an inspection every year. My counter to that is with an old pipeline, don't you have a responsibility to check it more frequently. I asked them in light of the fact that this is an old pipeline why there wasn't backup, why there wasn't redundancy or a contingency plan immediately in place to move product into the valley. I got some answers, but not many, and we're going to continue, continue to pursue this with Kinder-Morgan.

>> Larry Lemmons:
Some stations took advantage of the situation, charging motorists about $4 a gallon, prompting the attorney general to vow to pursue gouging legislation. The pipeline was shut down for two weeks as it was repaired. By August 22nd, 2003, the gas lines had evaporated. It was determined the pipeline had ruptured because of stress corrosion cracking, the result of the culmination of events was a greater awareness that the valley is vulnerable to such events in the future unless measures are taken. One is the replacement of old pipelines, the other is to build a refinery near Yuma.

>> Ian Calkins (Copper State Consulting):
It's difficult to comply with the laws and regulation that is go into building an oil refinery. The regulations are extremely stringent. It's very difficult to show that you are able to comply with it. Secondly, is simply public opposition, generally has prevented construction of new oil refineries in the United States. Many existing refineries have had problems in that regard, and it's just been very difficult in terms of public sentiment. The difference we believe with this project is the public sentiment is very much behind the project. You might recall back in the summer of 2003, that metropolitan Phoenix experienced a very difficult gasoline crisis when one of the pipelines that comes into the state ruptured and caused a shortage throughout the metropolitan area. I think up until that point, we didn't necessarily have the public support, but suddenly the public woke up that day and they realized that the State of Arizona is really in a precarious situation in terms of its gasoline supply.

>> Larry Lemmons:
But a new refinery will be years in the making. Until then, valley residents will have to live with the knowledge that for the moment, in terms of gasoline, they are living in an isolated island at the mercy of a pipeline.

>> Michael Grant:
Here to tell us what's being done to prevent that sort of inconvenience from happening again is the chairman of the Arizona Corporation Commission, Jeff Hatch-Miller.

>> Jeff Hatch-Miller:
Good evening, Michael.

>> Michael Grant:
Mr. Chairman, good to see you again.

>> Jeff Hatch-Miller:
Good to see you.

>> Michael Grant:
You pointed out, it's obviously painful to look back on that video, on the other hand, you notice that the gas prices at that point were $1.75 a gallon, so that was one better thing about the summer of 2003 than the summer of 2005, I suppose.

>> Jeff Hatch-Miller:
Well, I remember that only too vividly, I'm glad we've made a lot of progress since then.

>> Michael Grant:
The Governor was complaining on that piece of tape about Kinder-Morgan not being very cooperative or communicative. Were they any more cooperative or communicative at that stage with the Corporation Commission than they were with the Governor's office?

>> Jeff Hatch-Miller:
Not much more. We didn't have an experience with that kind of an episode in the past, so all of us were fresh and we kind of stumbled through it. We have a lot better system now for communicating with each other. I think if it happened again, and God for bid that it does, but if it happens again, we can handle it more effectively.

>> Michael Grant:
It's an interstate pipeline, and the commission draws its powers, to the extent it's got them, not directly, but instead by contract with the federal government; right?

>> Jeff Hatch-Miller:
Well, that's right. The big fine for Kinder-Morgan was like a half a million dollars, and that was on that break from Tucson. That break was a horrible thing. There's no doubt about it. It certainly scared people that live near pipelines, and it really upset me and other people who had to buy the gasoline or couldn't buy the gasoline here in Phoenix. We've made a lot of progress in terms of being able to communicate with them and we've been going through a process where the federal government has invited me -- I sit on two committees now, both gasoline, diesel fuel pipelines and natural gas pipelines people going back to Washington for committee meetings. The federal government is more active here in the State. Our own safety personnel have been given additional powers. We inspected every foot of that pipeline after this break. We're inspecting it again at the end of this year. And we're rebuilding that whole pile line, so a lot is going on.

>> Michael Grant:
The commission had to argue with the federal government on getting those additional inspection powers, didn't it?

>> Jeff Hatch-Miller:
Again, we hadn't really dealt with an issue like that before, so we were all kind of just stumbling through it, and we finally with the Governor, with our office, with the attorney general, with the federal government, with Kinder-Morgan, we put together a way to communicate more effectively. It just didn't go well at that time.

>> Michael Grant:
What did we finally learn in terms of what the cause of the break were? Because for sometime we weren't certain whether it was a product of its age or some other event. What did we finally conclude?

>> Jeff Hatch-Miller:
Well, it's a chemical process where over time the pipe eats away. It had to do with stress in that piece of pipeline. There was a whole section down there that had to be replaced, several miles of pipeline, because it all had that same kind of damage to it. It was -- not just because it was old, but it was the way it was cared for or not cared for effectively over a number of years by the prior owner.

>> Michael Grant:
All right. Now, let's talk about what's happened to try to head it off in the future. I guess number one on the list would be, there are plans to build additional pipelines by Kinder-Morgan; correct?

>> Jeff Hatch-Miller:
Well, a lot of pressure has been put on Kinder-Morgan, first of all to update the pipeline. We told them, we want a new pipeline into the state and they listened to us for a couple of reasons. One is, it was good policy. The other reason was we use a lot more gasoline in Arizona. The need for the fuel for SU is Vs, I'm sure you drive a fuel efficient car, but some people drive SUVs, for our trucks, for our diesel automobiles and tractors and the like. So we need those additions until supplies and part of the process was they were going to rebuild the line from Tucson to Phoenix, expand it, modernize it, instead of 50-year-old pipe, it would be brand new pipe.

>> Michael Grant:
12 inches to 16 inches if I've got that somewhere in the bark?

>> Jeff Hatch-Miller:
Between Tuesday son and Phoenix it was all 8 inch. It's an 08% increase in capacity just by doing that and a brand new pipeline from El Paso that brings in that -- more available, less expensive gasoline from Louisiana and east Texas, bringing that gasoline through a 16-inch pipeline.

>> Michael Grant:
There has been problems from time to time with the California input, but my impression is, though, that that pipeline is maybe in a little better shape than at least the current pipeline is coming from El Paso; is that correct?

>> Jeff Hatch-Miller:
Well, it probably is. A little bit newer, but you've got to look at that infrastructure coming from Long Beach. It's been in the ground for a long time, too.

>> Michael Grant:
Let me shift to a different kind of infrastructure. One of the other things the commission has done was approve some electric infrastructure through Pinal County and there was a lot of controversy about it. Was that a difficult case?

>> Jeff Hatch-Miller:
Very difficult. Took three years.

>> Michael Grant:
Why so? I know one of the primary points of controversy was whether or not you were going to run it through this so-called backward C, and I'm not sure -- did that I ever completely understood what was happening there.

>> Jeff Hatch-Miller:
I'm not sure anybody understood about the backwards C. Let's call that route A and we decided to go on route B. As you move a line through the state, it's going to go through people and schools and businesses and factories and the like, so you have to site it in a location where it does the least damage to existing structures and where it doesn't destroy the lifestyle of the people that have moved in the area. We had to go from Palo Verde on the west over to Apache Junction on east and to get there we had to go through the new area of Maricopa, I don't know if you've been down there, but thousands of homes.

>> Michael Grant:
I have, yeah.

>> Jeff Hatch-Miller:
Casa Grande, more thousands of hands, cooling, Florence, more thousands of homes. We wanted to bring power to them as well. So the whole concept was, how do we site a line that doesn't go over most number of houses and most number of schools, avoids those schools and avoids those houses and brings the power around. It took a lot, it took three years. It took a lot of public meetings where people in the neighborhoods were able to come and say, no, don't build it there, this is what's going to happen, and we had to adjust for political groups like chambers of commerce, city of government.

>> Michael Grant:
Some of the local cities were exercised down there.

>> Jeff Hatch-Miller:
Very much so. It took a long time because of the thousands involved in the process.

>> Michael Grant:
With the growth that we've got, we're facing a lot of long cases in the future, I suspect.

>> Jeff Hatch-Miller:
Well, hopefully this will get us through -- certainly through the 2000s and we'll get into 2012, 2015 before we -- I don't want to turn off my air conditioner. We want the lights and air conditioner; we're going to have to bring the power in.

>> Michael Grant:
Jeff Hatch-Miller, thank you for joining us.

>> Jeff Hatch-Miller:
You're welcome, my pleasure.

>> Michael Grant:
It's one of the greatest mysteries of Arizona, the legend of the lost Dutchman mine. As the story goes, somewhere deep in the Superstition Mountains is a cache of gold, allegedly hidden by the Apaches in the 19th century. One man, Jacob Waltz, claimed to have found the gold. Today, the town of Apache Junction honors the legend of the Lost Dutchman mine. Producer Larry Lemmons and videographers Richard Torruellas and Scot Olson bring us the story of those still seeking.

>> Bob Corbin:
It's in there, there is no doubt in my mind it's in there. When I first started looking, I felt the same way then you spend a lot of time in there and you start saying well, it's not there, so I went through a period of time not believing it and there is no doubt in my mind again.

>> Larry Lemmons:
No doubt, Bob Corbin believes gold is hidden in the superstition mountains east of Phoenix. That's why he's one of many who have scoured the peaks and valleys of this desert wilderness. Corbin's been at it for nearly half a century. No doubt gold has been found here, but the source of the gold has been in dispute from the beginning. The lost Dutchman monument in Apache Junction was created by the DONS of Phoenix in 1939. It you pays homage to the story of a German prospector named Jacob Waltz. He found a gold mind in the late 1800s. He would make periodic trips there and return to Phoenix with gold ore, which created quite a stir. Before he died in 1891, he supposedly left clues to the location of his mine.

>> Bob Corbin:
He also when he died had 24 pounds of very, very rich gold ore underneath his bed in a box.

>> Larry Lemmons:
The lost Dutchman mine was bought to popular attention by the 1949 film, the lust for gold. A Hollywood take on the story. Glenn Ford plays Jacob Waltz.

>> Banker in film:
Stranger, you hit it rich.

>> Glenn Ford:
How much?

>> Banker in film:
Close to $40,000 a ton.

>> Larry Lemmons:
The story the movie was based upon was originally written by the real Barry storm, who is also a character in the movie. He later disavowed the film claiming communists influenced the filmmakers. He hoped to strike gold in Hollywood. But it wasn't the movie that brought bob Corbin to Arizona. It was the legend of the mine.

>> Bob Corbin:
Well, I was a Hoosier back in Indiana, and I was going to Indiana university, and one of the things we had to do was write a theme on a subject. And I picked lost mines. And in reading and researching, one of them was the lost Dutchman mind. I was hooked. The lost Dutchman mind is the holy grail of all lost mine stories.

>> Larry Lemmons:
Ron Feldman operates the OK corral in Apache Junction. He spent decades in the mountains on a request are quest for gold.

>> Ron Feldman:
I've spent 37 years of my life looking for it. People all over the United States come looking, all over from the world, actually. I've had people coming out for the last 35 years, the same people coming to hunt this thing, and now their children and grandchildren come out and hunt this thing.

>> Larry Lemmons:
Organized treks have been made into the superstitions at least as early as 1934. One year, the DONS of Phoenix, an organization that preserves local culture welcomed 2000 guests. They arrived in busloads. Over the years visitors have been entertained with Dutchman lower and the opportunity to pan for gold. The day culminated with a recreation of Jacob Waltz' story.

>> Bob Corbin:
We're going to find that gold.

>> Larry Lemmons:
Bob Corbin has made a couple hundred trips into the superstitions. He's been able to indulge his avocation because he makes a living as a lawyer. In fact, he used to be Arizona's attorney general.

>> Bob Corbin:
They asked me why I looked going there. I told them that's the only place where I can go where you can't get to me.

>> Larry Lemmons:
Near the west face of the superstitions on the streets of gold field, tourists soak up the old west atmosphere, trying to grasp what it might really have been like 100 years ago. This site marks the spot of the original gold mining town.

>> Bob Schoose:
We revived it over the last 20 years. We've been fixing it up and opened it up for tourism and stuff like that. A lot of people just love the history.

>> Larry Lemmons:
Maybe they love to feel a little heat from gold fever down in the gold field mine. Around gold field there are several abandoned mines like the queen here, filled with water. Their secret safe. Goldfield's owner thinks he may be close to the Dutchman's mine.

>> Bob Shoose:
He said his mine was two miles back from the face. He referred to four peaks could be seen from the mine, he said you could also see the tip of weavers needle from a small hill behind the mine. It does kind of fit the bulldog, and I think that's where kind of the facts get goofed up a little bit, you know, somebody says something hey, two miles back from the face of that mountain is my mine. Well, what does he mean by "back" did he mean back into the superstitions or out this way two miles back? . It's little things like that that screw people up. For 100 years.

>> Larry Lemmons:
The owner of the OK corral has his own theory.

>> Ron Feldman:
What I learned real quickly is -- well, actually it wasn't too quick. It took me 25 years to learn, where the Dutchman wasn't. I had a hunt on the east side of the superstition mountains, found many things, which has led me today to the excavation that we are currently doing into a Spanish mine under a treasure trove permit from the United States Forest Service.

>> Bob Corbin: (to his horse):
You want to eat something?

>> Larry Lemmons:
The Wiley lawyer, Bob Corbin is keeping his theories to himself.

>> Bob Corbin:
I'm going to talk in generalities, since I've been looking since 1957, I've come up with a lot of clues. But, there is no question a lot of people say there is no gold in those mountains, and there is.

>> Larry Lemmons:
Sometimes the superstitions have a haze of mystery about them, a whisper of danger. There have been over 100 documented deaths in this wilderness.

>> Bob Schoose:
Oh, yeah, a lot of people have died looking for the mine. You know, it's real easy. It's a harsh environment. You go out there without the right equipment and supplies and water, and it's pretty easy to get dead in a hurry. Some of them have been shot, killed over a piece of dirt that they thought was the -- they had the location, and they didn't want anybody else around.

>> Bob Corbin:
I think some people go in there with the idea that they are going to find it, and it gets a hold of them and it destroys their lives.

>> Larry Lemmons:
All the more reason to pack a bit of perspective along with a pick and axe with a trek into the superstitions. This land is beautiful on its own without what may be a fool's promise of hidden riches. That fact doesn't detour the most ardent of seekers. They leave only to return.

>> Bob Corbin:
The perseverance that we have as hunters, I suppose if we put those energies to something else, we could be president of the United States if we wanted to.

>> Larry Lemmons:
Or at the very least, attorney general.

>> Bob Corbin:
There is something about those mountains, and it's just something about them that are intriguing, but you can't go in there with the thought you are going to find it, because 99 out of a multi-million times you are not going to.

>> Michael Grant:
Joining me now to reveal the truth behind the legend, the author of "the Bible of the Lost Dutchman gold mine and Jacob Waltz," Helen Corbin, who also happens to be Bob Corbin's wife. You've been -- Bob's been looking for this thing for almost 40 years, Helen.

>> Helen Corbin:
Uh-huh, right.

>> Michael Grant:
Has he got gold fever?

>> Helen Corbin:
Yes, he's got gold fever.

>> Michael Grant:
What's the real story?

>> Helen Corbin:
The real story is that the man came from Germany with his friend, Jacob Waltz and for years people said there wasn't such a person, but I was given notes from four pioneer families that had never been published before. I was so grateful because it was my third superstition book and I had not been able to answer all of the questions. For instance, where did he come from, where did he go? He went to New Orleans. He didn't go to New York, and he landed there in 1839 with his friend, and he didn't have enough money for the ship, and the Germans allowed them to become redemptionists, if they couldn't pay their debt, they could work it.

>> Michael Grant:
You could work off your transit?

>> Helen Corbin:
Yeah. And since things were so bad in the country where they came from, Napoleon's armies raided the countries and stripped them. They had no food. Being in New Orleans working on a farm with clean food wasn't bad.

>> Michael Grant:
Pretty good duty. At some point in time Jacob came this way?

>> Helen Corbin:
First he went to Texas, and he joined the wagon trains. That was the beginning of the gold rush. He went over with them. They went to whiz key flats and he mined there and made money. But the mine started to fill up with water and also everybody and his brother was on their way west, and the fights were terrible. People were being killed. There was no law, and it got really bad. So he joined the people's party, and the people's party came across to Arizona. They went to rich hill, which you probably know about and filled everything they had with gold. It was laying right on the top of the ground. They filled their boots and can teens and saddle bags. When they ran out of things, they came into an area around Prescott which was not a town. There were no names there, and they stayed in people's valley. Then they went to links creek and mined gold there. And pretty soon the same thing happened there. They were running out of water and the Indians were fierce. People were being killed all the tile. So I think Jacob Weiss and Jacob Waltz left and worked their way down to Mexico.

>> Michael Grant:
Okay. One of the problems with the maps, I understand is that there was an earthquake that kind of loused things up.

>> Helen Corbin:
Yes, it did. It rearranged the superstitions. It was a big earthquake, however there were no buildings, so it was very difficult to document what actually happened there. But the people said that the rocks were all rearranged and some of the washes dried up and the wells dried up and trees were knocked down, a lot of landmarks were changed. That was late in the 1800s.

>> Michael Grant: He was pretty generous in terms of talking about it and giving directions although he was also careful to say, you know, you have to go with me, because what you are going to be standing next to it and you'll never find it?

>> Helen Corbin:
He always said that. And on his deathbed, he gave directions to Rainy Petrov, a young German boy and Julia. She put them in the back of her store. He had pneumonia, and I always wondered -- he had a very thick German accent, and he had a viral infection in his lungs, so whatever he said probably wasn't very audible. Everybody said he told them where the mine was, but none of them ever found it, so I guess whatever he said -- either he didn't give them the truth because he didn't want them to have it, or -- but he did want Julia to have it. He tried to tell her, and those translations are in my new book. I had them translated, where he said it was.

>> Michael Grant:
Over the years a lot of people had gold fever?

>> Helen Corbin:
Yes, hundreds and hundreds and hundreds of them. But they don't find it. But the Indians, you know, they cursed it. A lot of people died. This book has 12 that found it and died right after that. They never got to spend any of it. I'm pretty sure it's cursed.

>> Michael Grant: All right, Helen Corbin, we appreciate your joining us. It's a fascinating story and it's one that we hear as soon as we come at that time State of Arizona.

>> Helen Corbin:
Thank you very much, Mike. Nice to be here.

>> Michael Grant:
What's causing the valley's housing market to explode and who is buying. Home sale prices are impacting families struggling to afford a home. What happens if the so-called housing bubble bursts? Joins us for this special, housing Arizona, Tuesday at 7:00 on "Horizon." Wednesday, we will be talking about border issues with two state representatives and, of course, on Friday, we will recap the week's news events on the Friday edition, the reporter roundtable of "Horizon." Thank you very much for joining us on this Monday evening. I'm Michael Grant. Hope you have a great one, good night.
In this segment:
Jeff Hatch-Miller:Chairman, Arizona Corporation Commission;Helen Corbin:author of "The Bible of the Lost Dutchman Gold Mine and Jacob Waltz" ;
SPOTLIGHT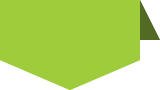 STAY in touch
with
azpbs.
org
!
Subscribe to Arizona PBS Newsletters: