Did you know there is a "Stage and Go Lot" at Sky Harbor Airport where you can park for free and wait to pick up passengers? From parking to the new features of Terminal 4, there are a lot of changes at Sky Harbor Airport. We'll have an update with City of Phoenix Aviation Director David Kreitor.
Transcript:
Michael Grant:
Tonight on Horizon, 80 cents more per pack of cigarettes. We'll have the details. Plus as people gear up for their holiday travel they can expect changes at the world's sixth busiest airport, Sky Harbor. From security to parking, we'll have an update.

Announcer:
The beauty and majesty of Arizona's Canyon de Chelly on canvas. Those stories next on Horizon.

Michael Grant:
Good evening. I'm Michael Grant. Welcome to Horizon. City of Phoenix has confirmed that people organized exercising democracy, or POED, have gathered enough signatures to qualify for a referendum vote. That group was formed after the city council authorized a high-rise along camelback road, which would benefit a Donald Trump project. They must decide whether to reconsider their vote or schedule an election. A new initiative would increase funding for childhood development and health programs. First things first is a statewide effort backed by educators, business leaders and others who aim to increase funding by $150 million. An 80-cent per pack tax would raise the money. That money would go toward ensuring children would start kindergarten healthy. The initiative would go on the November ballot if the minimum number of signatures are collected. Joining us is the committee chair and educator, Nadine Mathis Basha. It's good to see you.

Nadine Mathis Basha:
Michael, thanks for having me.

Michael Grant:
Start with required signatures. How many do you need?

Nadine Mathis Basha:
We need about 125,000 valid signatures.

Michael Grant:
So this is a statutory initiative, not a constitutional amendment?

Nadine Mathis Basha:
That's correct.

Michael Grant:
Let's talk about funding first. It would come from an 80 cent per pack tax on cigarettes. How much is it anticipated that would raise?

Nadine Mathis Basha:
That will raise about 150 million annually targeted for kids zero to five.

Michael Grant:
Now, let's say the cigarette tax did not raise $150 million because as you know, we are aggressively trying to stamp out that nasty habit --

Nadine Mathis Basha:
--that's right.

Michael Grant:
Would there still be a requirement for the $150 million in funding?

Nadine Mathis Basha:
No, we only have what we are able to raise with the tax. If we can raise $160 million a year, then the programs have that available. If it's less than $150 million, that's what the programs have available.

Michael Grant:
So it would be a dedicated source that would not draw out of the general fund.

Nadine Mathis Basha:
It would not touch the general fund. Absolutely not.

Michael Grant:
Who are involved in the initiative?

Nadine Mathis Basha:
A group of individuals. We have business people very interested in understanding the importance of early education and bring development in the early years. Educators, individuals like myself who have been passionate advocates around early childhood education for many years.

Michael Grant:
Now, let's talk about the actual programs. Give us some illustrations of when we say early childhood development and health initiatives, what are we talking about?

Nadine Mathis Basha:
It's a wide range of different things. First it's your typical preschool program, which is a two and a half hour program, to all day childcare to parent outreach programs, parent education programs. It could be things like well baby checks in terms of the health piece, good early dental care. It may be that their communities need home health visiting nurses such as more isolated communities, take, for instance, the Navajo reservation. Perhaps children are not getting the kinds of health care that they need and they need more outreach. Those are the types of programs that we will be funding.

Michael Grant:
And Nadine, I understand that this at least some portions of it is patterned after a program that's been in place in North Carolina for a number of years.

Nadine Mathis Basha:
Yes. It's been in place about 13 years. Their program is called smart start. They set up this concept of regional partnerships, which the ballot initiative does as well. The initiative does those three things, one, to create revenue stream, two, to create a governance board much like the state board of education or board of regents, and third, a regional partnership model. That's what we really took from the North Carolina model because it's been highly successful. Their scores, the measure of all kids across the United States, how well all our children are doing, educationally at fourth grade, was in the bottom, like Arizona. Our scores are at the very bottom in the country. Now North Carolina is in the top ten in terms of their scores.

Michael Grant:
Structurally you just alluded to this but I want to get more detail. This would set up a structure, a statewide governance board to make basic decisions, but then actual service delivery, I guess, for lack of a better term, through regional partnerships. Do I have the concept correct?

Nadine Mathis Basha:
Yes. What we like is this idea of more local control that communities can come together and know what their children need. It's not our communities are not the same all across Arizona. We have border communities. We have urban communities. We have other kinds of rural communities, reservation communities. So this partnership, the regional partnership that would be representative of the community would come together and decide what it is that they need in their communities for their children. If it's maybe targeting health issues for maybe they have a lot of child care available but they want to enhance the quality of that child care, or help teachers in child care centers go on and get advanced degrees or an AA degree. They can help those people improve their skills.

Michael Grant:
Would the governance board exercise any kind of restraint over the regional partnerships in terms of, well, this, however, we're not telling you what to select, but this, for example, is a range of programs that are acceptable?

Nadine Mathis Basha:
Yes. The initiative spells out some parameters. It can deal with access to childcare, improving quality, programs; it can work to provide parenting outreach and education. It can provide health programs that we talked about. But those are the parameters within that -- that people can make those decisions about what they want to do, but they have to be also accountable for their decision and what out comes they hope to accomplish.

Michael Grant:
That's specifically what I'm thinking of. Certainly local control is a good idea, and discretion is a good concept, but sometimes-local control and discretion can be abused as we've seen recently, for example, in an area like Colorado City. I was wondering what kind of checks --

Nadine Mathis Basha:
We do have an audit system set up. The board has that kind of responsibility. The governance board is a nine-member board appointed by the governor and confirmed by the senate. They have the fiduciary responsibility to make sure the money allocated is doing what it's supposed to be doing. If it's not getting the kinds of results that the partnerships hope and that the state needs from them, then the governance board can say, you need to start over. You're not getting the outcomes. You have to design your programs differently to get the outcomes that you want.

Michael Grant:
Is it a good idea to tie funding for a program like this to a cigarette tax?

Nadine Mathis Basha:
Well, it certainly has a lot of precedence to it.

Michael Grant:
And it's quite honestly ballot popular, which I would assume would be one of the reasons it's selected, but as I say, it's tying it to a revenue source that at least we are attempting, and certainly the statistics indicate, is running downhill. Is it good to tie even sound programs to that sort of variable and perhaps diminishing revenue source?

Nadine Mathis Basha:
We have done a lot of economic models. We looked at this over a long period of time, and we do expect it to decline, and we know that it will over quite a few years, so it will take to get to that point. We have increased tobacco tax before, and even the predictions of how fast it would decline have not come to be.

Michael Grant:
Here's a fear, though. If it goes out of -- if it drops below the $150 million level, pressure on the legislature to instead turn to the general fund and supplement those monies, notwithstanding the fact that I understand you're not trying to write the initiative that way.

Nadine Mathis Basha:
The initiative isn't written that way, but if citizens of our state create these programs and they are working well and we're getting the outcomes that we need to have in Arizona, then they can turn to the legislature and say, we want you to fund this as a greater level. Certainly in North Carolina it was funded through their general fund to the tune of $200 million annually. If Arizonans want this and they appeal to their legislature and the legislature makes that decision based on what citizens want, that's the best kind of democracy. It's a decision of citizens and our representatives.

Michael Grant:
Okay, Nadine Basha, 125,000 or so signatures by next summer.

Nadine Mathis Basha:
By July.

Michael Grant:
Good luck to you.

Nadine Mathis Basha:
Thank you.

Michael Grant:
If you or someone you know is traveling by air for the holiday, there will be changes in security at Sky Harbor airport. Next Thursday transportation and security administration will begin enhanced security screening procedures and changes to the prohibited items list. Small scissors four inches or less or tools seven inches or less will be permitted. Merry Lucero reports on what's new at Sky Harbor.

Merry Lucero:
It may come as a surprise, but the busiest months at Sky Harbor airport are not November and December. They are March and July. But there are spikes on the holidays, especially the weekends, and there's no arguing Sky Harbor is a busy place.

Julie Rodriguez:
In terms of takeoffs and landings we're the sixth busiest airport in the nation and in the world. We'll see more than 40 million passengers this year at Sky Harbor. We're seeing a growing number of passengers. We're seeing a passenger increase of about 5% per year. So we are responding to an increased demand for service at Sky Harbor.

Merry Lucero:
One of the responses to the increased demand for service, a complete renovation of terminal 4, Sky Harbor's busiest terminal. Airport officials surveyed passengers to find out what they wanted. Chocolate was one thing. A host of new shops have been added.

Julie Rodriguez:
In the past year or so we have opened a DVD rental store where you can rent a DVD and a player and take it on the flight with you. We have opened a drugstore. The nice thing about these new shops, one of the nice things, is that we're using street pricing or value pricing, so the price of a book at the borders in terminal 4 will be the same price as a book at borders in any other part of Phoenix.

Merry Lucero:
The renovation is a three-part project and will be complete in 2007. Another area of improvement at Sky Harbor, parking.

Julie Rodriguez:
We have over 20,000 parking spaces at the airport including economy spaces, and we have an additional couple thousand overflow. We're opening a new east economy garage at -- a second east economy garage. The first two levels opened in time for Thanksgiving. That provided about 2,000 additional economy spaces.

Merry Lucero:
And when the huge east economy lot fills up, you may have another couple of parking choices. The holiday lot at 24th street or the terminal lot for $16 a day.

Julie Rodriguez:
The terminal 4 parking garage has filled to capacity several times this year, and that turns into a customer service issue. We have people parking in the terminal garage for days at a time and then others want to come to the airport and pick up a friend or relative and they can't get a spot in the garage. We for that reason want to curb demand a bit are raising rates after the holidays. We're raising parking rates January 9th at Sky Harbor. The idea is to raise rates just enough to curb the demand a little bit so we have space open in our garages when customers come.

Merry Lucero:
Uncovered economy parking goes from $5 to $8 a day. The economy garage from $7 to $10, and the terminal garages will go up to $20 a day max, but that might be worth it because of a new feature, especially if you tend to lose your car. Rodriguez demonstrates.

Security:
Is this an emergency?

Julie Rodriguez:
No, but I lost my car in the terminal 4 garage. There's a button you can press and an employee will drive you around the lot to help find your car. There's also an emergency button, so you hit that button and it calls police. We have an airport police bureau at Sky Harbor, so it's the equivalent of calling 911.

Merry Lucero:
This gentleman made use of the service when he thought his car had been stolen.

Customer:
I called the police department who referred me to airport police who referred me to the parking garages assistant. They said you can file a claim, but first we want you to ride around in the car. She came right to it.

Derek Fisher:
Most of the calls we get are lost vehicles or they just misplaced them. We also get calls for jump-starts and sometimes customers are out of gas so we're able to help there. Most of them are just lost vehicles and they parked them in a place they didn't think they parked them, and then they come off and don't see their car there and freak out. They call us and we're able to assist them.

Merry Lucero:
If you are just picking someone up there's a stage and go lot with flight displays that show when passengers are available to pick up.

Julie Rodriguez:
We really encourage use of the stage and go lot. People love it. It's free. It's on the west side of the airport, and you wait free of charge until the person you're picking up comes to the curb. You drive up and pick up the person.

Merry Lucero:
That lot was put in about a year ago. More changes are on the way. A rental car center is coming in January where all the rental car agencies will be consolidated in one place.

Julie Rodriguez:
All the rental car counters and cars will be under one giant roof west of the airport. There will be one common bus that will take customers to and from the rental car center. They will get on the bus at the curb at Sky Harbor, go to the center, visit the counter, pick up their car and be on their way. They will return the car to the same location; take the bus back to Sky Harbor.

Merry Lucero:
And the biggest change on the horizon, a new tower due to open in early '07.

Michael Grant:
Here with more on changes at Sky Harbor airport is David Krietor, director of the Phoenix Aviation Department. Happy holidays to you.

David Krietor:
Same to you.

Michael Grant:
Speaking of holidays, how was thanksgiving?

David Krietor:
Thanksgiving was hectic, but fortunately we have a new garage in construction, east economy lot, and we got 1700 spaces open in that garage. That really helped from parking perspective, but on a busy day you can have 200,000 passengers go through that airport, so if you make 99% of them happy you still have a couple thousand unhappy folks.

Michael Grant:
Well, that's right. Thanksgiving is -- more people move in the Christmas/New Year's time frame, but Thanksgiving is the larger problem, as I understand it because it's compressed into that fairly small weekend.

David Krietor:
Yes. You've got the Friday off, so that can be the busiest weekend of the year. Then Christmas is obviously very busy, but it really starts to rock and roll in the March time frame. The airport is actually busiest march through the summertime. Couple of years ago July was our busiest month. The holiday travel --

Michael Grant:
People headed for San Diego?

David Krietor:
I don't know where they are going, but they come back! I think the bottom line; we have these hectic holiday weekends this time of year, but when that place really starts to move is in the springtime.

Michael Grant:
Show up two hours in advance or not?

David Krietor:
I think on a typical travel day, if you have check luggage I would show up personally an hour and a half in advance just in case of a problem. In most cases actually an hour would do it, but on a holiday travel weekend I would give yourself a couple hours, no question about that.

Michael Grant:
Can you bring wrapped gifts?

David Krietor:
You can bring wrapped gifts, but my strong recommendation is don't wrap them because that bag will go through a bomb detection machine, explosives detection machine, and if the federal technician is not sure what that gift is, they will take it out of the bag and unwrap it, so the safe thing to do is not to wrap your gifts.

Michael Grant:
Do I still need to take off my shoes?

David Krietor:
The federal government will ask you respectfully to take off your shoes. If you take off your shoes, the chances of being hand-wanded are minimized.

Michael Grant:
Okay. That's really the problem I guess that many shoes have some metal in them that gets picked up by the new, more sensitive devices.

David Krietor:
Metal and they are really looking for explosive devices, and they want to make sure that not only isn't the shoe, the heel concealing something that's not a knife or something like that but has not been made into an explosive device.

Michael Grant:
How about lighters, are they still a prohibited item ?

David Krietor:
Yes.

Michael Grant:
They are loosening some things like small scissors?

David Krietor:
I think we're moving toward a more common sense way of screening folks. I think especially with other changes, security changes that have taken place, I think they are starting to relax some of these things that are practical items that people need and would typically take on an airplane. I think the key is that we want to be safe and we're always going to focus on safety first, but the days of confiscating small scissors and nail clippers are ending.

Michael Grant:
On the other hand, they are looking at your bag, are they saying "is that set of scissors four inches or is that six inches?"

David Krietor:
We're really worried about that. We're worried about that. In some cases it can make it worse, but I think at the end of the day we'll be okay.

Michael Grant:
Parking. Already touched on it a little bit. Best advice, really, is if you can avoid driving yourself to the airport; try to do that, right?

David Krietor:
Michael, I think that's the best thing that you can do. Even though we do have on most days plenty of parking, I think we have come to the realization as this place gets bigger and bigger and we move from the 40 million passengers we're at today to 50 or 60 million passengers at that airport, we're a big city with a big airport, and we're not going to be able to park everyone. We need folks to think about alternate means. Take a taxi, take the super shuttle, the light-rail, having a friend drop you off. I have been at the airport for seven years. We have doubled the amount of parking, adding well over 10,000 spaces in the last seven years, so we have a large amount of parking at the airport.

Michael Grant:
Parking rates are scheduled to go up, but knot until after the holidays?

David Krietor:
We thought it wouldn't be a good idea to do it --

Michael Grant:
Scrooge!

David Krietor:
Right. To wait until after the year. But as I said earlier, we have added over 10,000 spaces in the last seven years, and we really need to find ways to encourage folks to look at other ways to get to the airport. We would like the parking industry to be more robust. We think if we raise our rates a bit it will allow off airport parking operators to get more spaces developed.

Michael Grant:
Any tips in terms of the remote lots and taking the shuttle system to get to the terminal?

David Krietor:
We have a very good shuttle bus system on the airport, the green shuttle bus system. If you're parking in the east or west economy lots, and it's rare for folks to need to wait more than search or eight minutes for a bus. The off airport parking operators do a good job as well. I think the key is, you know, know how long it's going to take but give yourself a buffer. There's no sense stressing yourself out if you don't need to.

Michael Grant:
How is the new rental car center going?

David Krietor:
Folks tell me it will be the largest building in the state of Arizona when it's opened. It will open the middle of January. It will service a rental car fleet of 17,000 plus vehicles and it will be a great customer service amenity.

Michael Grant:
I remember when it was just two terminal buildings. David Krietor, thanks for the Sky Harbor update. Let's hope for safe flying holidays.

David Krietor:
I'm sure it will be.

Michael Grant:
In late June of this year a group of southwest artists went on a four-day camping and painting trip to Arizona's Canyon de Chelly. Their work from the trip is the focus of an exhibition at a Tucson art gallery. Producer Bill Buckmaster has that story.

Bill Buckmaster:
Often called the other Grand Canyon, Canyon de Chelly is located in the heart of the Navajo nation in northeastern Arizona. It's a special place. Some might call it a magical place. Some of that magic is captured on canvas by a dozen artists, from the Eric Firestone Gallery, who recently completed a four-day painting trip into the Canyon de Chelly National Monument.

Eric Firestone:
I want to get a group of the best women painters of the western part of the united states into the canyon. The canyon is a magical place with many historic artists that were in the canyon, like Edgar Payne, Mainard Dixon, Bernard House. There's many prominent artists that painted there. It's a magical place, and you can see by the images in the gallery it still is a magical place.

Bill Buckmaster:
Tucson painter Joan LaRue and her artistic companions camped and painted, honoring the tradition of art done on location known as plein air.

Loan LaRue:
As one of my good artist friends, George Strickland, says it's liking being in guerilla warfare. You're constantly watching the sun move over, change your light, and change shadows. You have bugs, wind, cold, hot, and sometimes things that happen that you can't even believe. Guys show up with a jackhammer and start tearing up the scene right in front of you. You have all kinds of obstacles, but it's a lot of fun. I'm calling it gateway to the Anasazi country. I thought when I started, well, okay, this time you bit off more than you can chew, however I went back two days, fortunate enough to have similar light, which is a big plus, and except for the horse and rider I managed to finish it in two days.

Bill Buckmaster:
Award winning painter Jean Perry, who divides her time between Tucson and Colorado, says working in Canyon de Chelly was a dream come true for a plein air artist.
I really like this one. Look at the majesty of this canyon.

Jean Perry:
Thank you. Thank you. I was impressed by the steepness and the size of canyon walls and how insignificant we feel when we're standing at the base of the canyons.

Bill Buckmaster:
And the men on horseback give it a real nice sense of scale.

Jean Perry:
That's exactly where I put the horses and the men, just to show you how small you are compared to the canyon. I picked this one particularly because of the light hitting the walls. I'm usually chasing the light. It makes a shape and a form. That's what I was trying to express in this painting.

Bill Buckmaster:
Good sense of color. Very nice.

Jean Perry:
Thank you.

Bill Buckmaster:
For painter Joan LaRue it wasn't just about painting in a beautiful place. It was also about the people and their animals who call the canyon home.

Loan LaRue:
These goats belong to a friend of mine who is a Navajo weaver. She is a one-man operation. She herds the goats. She shears the sheep by hand. She cards the wool, spindles it and weaves it on a great big loom.

Bill Buckmaster:
The goats are personal?

Loan LaRue:
They are real up close and personal. When you get in the pen with them they are all over you. They are climbing around. Very frisky.

Bill Buckmaster:
The splendor of Canyon de Chelly will be on view at the Eric Firestone Gallery through December 16.

Michael Grant:
The exhibition will be over after Friday, but many pieces will still be on display. For more on the exhibit you can go to www.ericfirestonegallery.com.

Producer: Over 1 million people in our state are in Arizona's version of Medicaid. For those who make too much to qualify, getting insurance can be tough, but there are alternatives. We'll talk about Arizona's health insurance crisis Wednesday at 7:00 on Channel 8's Horizon program.

Michael Grant: Thanks for joining us on this Tuesday edition of Horizon. I'm Michael Grant. Hope you have a great one. Goodnight.
In this segment:
Nadine Mathis Basha:committee chair and educator;
SPOTLIGHT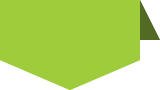 STAY in touch
with
azpbs.
org
!
Subscribe to Arizona PBS Newsletters: