This report on one of the most destructive drugs ever to affect society looks at law enforcement and the effects of meth use. Attorney General Terry Goddard joins HORIZON talk about efforts to curb the drug.
Transcript:
Michael Grant:
Tonight on Horizon, a drug epidemic sweeping the country, wreaking havoc on lives and destroying futures. The problem of methamphetamine. What can be done to curb its use and what it does to those who try it. Good evening. Thanks for joining for us this special edition of Horizon. I'm Michael Grant. It's called "crank, crystal, Ice, Tweak," and many more street names. Methamphetamine can be swallowed, injected, snorted or smoked. It is highly addictive. It is ruinous to health, and it is dangerous to neighbors. Furthermore, it is an accessory to countless crimes. We'll spend the entire program on the meth problem. First, Tony Paniagua brings us a story from Tucson.

Tony Paniagua:
These are some of the toxic materials that are used to manufacture methamphetamine, a dangerous drug that is sweeping the nation. It started in the northwestern United States, but it has traveled south and east.

David Neri:
Now according to the 2005 National Drug Assessment for the entire nation, methamphetamine is the number one drug threat in the entire country.

Tony Paniagua:
Addicts or dealers use substances like drain keeper, methyl alcohol and acid to extract the ephedrine from over-the-counter medicine. The ephedrine is usually smoked, providing a punch in the finished product.

David Neri:
The fact that it can be self-manufactured, truly contributes to its availability.

Tony Paniagua:
David Neri has been working for the Tucson police department for 16 years. For the last two years he's been concentrating on fighting meth and trying to educate others about the dangers. For example, listen carefully to what it can do to long-term users.

Capt. David Neri:
The more obvious phenomenon in dealing with health is called Meth mouth. If you have heard of that, and what happens is Methamphetamine is typically so acidic as a product because of the chemicals utilized to make it, it begins to remove all of the natural enamel on individual's teeth. Shortly after that, it -- I'm Sorry, it's absorbed into the teeth and begins to soften the tooth material to the point that the teeth actually grind off with normal use until they are gone.

Tony Paniagua:
This sergeant in the Tucson Police Department works undercover. He asks we not identify him when we talked about meth and it's effect on users.

Anonymous sergeant:
They become almost skeletal in their features. Their eyes become sunken. Their teeth become, begin to rot. They begin to have sores on their bodies, and the sores can be anywhere on their face, on their hands. There's a feeling that, perhaps, that they have bugs on them, and they start picking at themselves when they -- until they break their skin.

Tony Paniagua:
The problems don't stay with the addicts. Police say society also pays the price since many users resort to crime to keep up their addictions.

Capt. David Neri:
When you look at the number of crimes, the amount of resources that are attributable to this one specific drug. It is the most devastating that we have seen in our repeat history.

Tony Paniagua:
Here's a look at the most recent statistics connecting crime in meth according to the Tucson police department. In 2004, 66% of burglaries in the city were associated with meth users or dealers. 54% of a fraud and white-collar crimes, and 27% of the auto theft. Even your mailbox is a target.

Capt. David Neri:
The united states postal service estimates for us that 95%, 98% of all the postal theft and all the postal fraud that occurs in this area is in direct relationship to methamphetamine, so it's a significantly high number.

Tony Paniagua:
In the Tucson area, most users are white males between 16 to 41-year-olds, but the problem is spreading and knows no boundaries. They have labs, called kitchens, from the south side to the Foothills.

Anonymous sergeant:
The labs can be, can be-- They can be dangerous. There is the cooking process where the gas is produced. The gas can be lethal.

Tony Paniagua:
The Tucson police department says most of the meth being consumed in our community is being manufactured in big laboratories in Mexico. However investigators break up several laboratories in the Area. Typically much smaller. They normally manufacture about one ounce of meth each time. It doesn't sound like a lot, but one ounce can last several weeks, and each high can go from 10 hours to 12 hours.

Capt. David Neri:
It pretty much tends to eat you from the inside out. If nothing else, for the sake of the chemicals involved in making it. Working at it from a variety of levels, education, everything you can think of is what's necessary to rid the community of this.

Anonymous sergeant:
It's devastating. I've have seen where Methamphetamine addicts have -- Their main goal is to use Methamphetamine. I can tell you that I was around doing-- investigating narcotics when crack became an epidemic, and this is, this is much, much, much worse.

Tony Paniagua:
Captain Neri says police officers can't do it alone because there are not enough of them, so he's calling for community action from everyone, or else this problem may become more prevalent and claim even more victims.

Michael Grant:
Here now to talk about the meth problem from the law enforcement side is Arizona attorney General Terry Goddard. The captain of the drug division of the Maricopa county sheriff's office, George Hawthorne, and the clandestine laboratory Supervisor of the Phoenix Police Department, Don Sherrard. George, coming up to Maricopa County, obviously, lab operations up here, are there any particular pockets, any -particular, you know, locations Or-- is this more rural than urban or are you likely to find these aberrations just about any place?

Capt. George Hawthorne:
That's a very good question. That's the question that's been asked for a long time, but in my time working with meth labs, I found meth labs in the richest parts of the valley to the poorest parts of the state. These labs are being found every place, and these meth users are every place. I mean, we've arrested well to do people for using meth and manufacturing meth to, again, to the poorest people for the same reason. So, there's really no way to describe where we'll find a meth lab, where we're likely to find them and who is likely to use them.

Michael Grant:
Are they small operations? Scattered in a lot of different locations? Larger operations in fewer locations? You know, anything along those lines? Any rules of thumb?

Capt. George Hawthorne:
Well, I tell you what, in the Five years that I've worked with Meth labs, I've found large, larger operations, I've found smaller operations. There's really no rule to go by. You never know what you are going to get until you actually get into it. We went into the meth labs thinking this will be a small one and found that it was extremely large. We went into meth labs thinking that they were producing large quantities just by what they were putting out, and they were producing small quantities but often.

Michael Grant:
A lot of people don't realize, but these operations, in and of itself, are dangerous for the people working them, certainly, unfortunately, kids and others that will be around them, and for that matter, for law enforcement agencies, fire men coming into them.

Sgt. Don Sherrard:
Absolutely. And not just the -- from the public service side of things, either. You have real estate agents, home inspectors that go out and, and may find themselves in the middle of them. But, you know, really, anyone could conceivably stumble into one. The landlords, the mom and pop that maybe raise their kids in the city. Retired, kept the house as an Investment property and moved somewhere else, and then unknowingly rent some of the people. And middle of the night, the renters skip out and they come down to clean up and find themselves in the middle of this toxic mess. It really --

Michael Grant:
Not only toxic, but also explosive chemicals.

Sgt. Don Sherrard:
Extremely explosive. When they are making the methamphetamine, they are taking products that are extremely flammable and they are boiling them, they are heating them, they are mixing them, and basically, they become a bomb. These houses become bombs. We had one earlier last spring that, that they, they supersaturated the atmosphere inside the house with acetone fumes, and the gentleman that was inside unplugged a hot plate and caused a spark and it exploded. When the house blew up, it completely lifted the roof of the house up a couple of feet. We had eyewitnesses, dropped it back down, and he burned, he just, a month ago, came out of the coma. That, that lab occurred in June, and a month ago he woke up from the drug-induced coma. Glass from the windows flew completely across the street and struck the houses on the opposite side of the street. Happened about 8:00 at night in a nice neighborhood with little kids playing. Anybody could have been hurt in that.

Michael Grant:
Terry, obviously, trying to interrupt at least a portion of the operation of those labs is the legislation. I know a number of cities have now passed it, restricting Pseudoephedrine sales requiring records of the purchases and those sorts of things. The state legislation that failed last week, I understand, is ready for introduction again.

Terry Goddard:
Yeah. Last year, the state legislature had a bill. They went through the house, but it failed in the senate. It would have imposed restrictions such as we found in 14 states on the sale of the precursor chemicals, you know. Meth is the only illegal drug that can be manufactured from legal precursors, as your film stated. So what we have tried to do is to make it difficult for the Meth cooks to get a hold of those products, and the main product is the cold medication, Pseudoephedrine. It's in a whole bunch of different pills that you can buy, perfectly legal here in Arizona, and what we sought to do was what they originally did Two years ago in Oklahoma, was make it a little more -- Certainly more difficult. A lot more difficult for the Meth cooks to get a hold of Large quantities of Pseudoephedrine tablets, so they require the bill that's going to be proposed in the legislature, I believe it will be introduced this week, will require, for all pseudoephedrine products, that they be behind the pharmacy counter, and to buy them you show identification and sign a log. In Oklahoma, that reduced the number of illegal labs by almost 80%.

Michael Grant:
It was very effective in Oklahoma. Do we, I mean, a lot of this, I suppose is, guess worker, but do we know how much of the stuff is imported and how much, unfortunately, is home grown?

Terry Goddard:
No, we don't know. One of the things we know for sure is the number of arrests The gentlemen have been able to make has gone down because, because these are pretty savvy criminals, and they read the news reports, they read the reports, and they changed their operations in order to stay away from apprehension, and so we do have fewer labs being closed, but it's still a huge number. The last four years in Arizona, I believe it's 1,400 labs that have been found by the taskforce and closed, and I think we all would agree that that's the tip of the iceberg, that there are a lot more out there polluting neighborhoods and endangering kids and producing this incredibly toxic chemical That -- the answer is not to focus on one or the other. Not the labs. It's to go after both of them, and I think we have got to do both.

Michael Grant:
And George, it is, coming, obviously, and unfortunately, from both sources, both from outside the state, as well as inside the state.

Capt. George Hawthorne:
Absolutely. We have seen fees at the border go up, and at the same time, we have seen our lab numbers drop. Again, as the attorney general Goddard pointed out, it's not because people are no longer cooking, but because they are getting more clever with, with their methods. So, what we have to do is we have to change the way we operate, and we have to get a bit better at what we do, and we've been doing that and, and we're going to continue to -- I think we're going to continue to find labs in this state as long as meth is a problem for America.

Michael Grant:
Don, are there signs that a neighborhood, a neighbor can look for to, you know, to help law enforcement and say, it's x, y, z, and what is x, y, z that you might look for?

Sgt. Don Sherrard:
The Tweekers, as we commonly call them, that's the period of time when they have been up so long, that they completed all their vitamins in their body, and they become convinced that everyone is out to get them. The Tweekers don't take care of themselves. They don't take care of their property. They are kind of like pack rats. They come out and they go through the dumpsters and they dig stuff out that we have thrown away, they take it home. They are going to fix it and they're going to sell it. All of a sudden the property just goes to heck. You have got vehicles torn apart, you have got the grass and the weeds. You have got garbage piling up. A lot of times they are afraid that somebody is going to look through the garbage. They won't throw it away. They will keep it on the property. They start getting the undesirables coming and going from the property, stopping it -- the high activity where the cars stop for a Few minutes, and maybe go out to your dumpster, and you have got A case of, of empty gasoline Anti-freeze bottles, and in Phoenix, Arizona, I'm sorry, you don't need that much. The anti-cold -- the anti cold, the hundreds of blister packs, things that just aren't normal for, you know, a normal household use.

Michael Grant:
And, obviously, if you suspect something, George, you get on the telephone for the Sheriff's office, the police department, and law enforcement agency?

Capt. George Hawthorne:
Absolutely. You can call the Sheriff's office and the taskforce and we will come out and investigate, or we will come out and we have a telephone number they can call. It's 1-800-stp-meth.

Michael Grant:
All right. George Hawthorne, thank you very much for joining us.

Capt. George Hawthorne:
Thank you.

Michael Grant:
Terry Goddard, thanks to you. Don Sherrard, good to see you. Unlike many drugs, meth has a profound and recognizable physical effect on those who use it. Also, the damage is not confined to the user if you spend time with an addict or are touched by the addict's behavior. The drug is easy to make, easy to take, but difficult to leave behind. Larry Lemmons tells us more.

Meth victim:
This is my blog entry. I smelled when they were cooking it in the kitchen. Once I saw my mom and my dad, my mom stabbed my dad. Blood was everywhere. I didn't know what to do.

Meth victim:
This is my blog entry. I started using meth after high school. It made me more and more depressed. I knew my family would be better off without me. I tried to hang myself in the barn with a rope, but my convulsions made it break, so I took a rifle, put it under my chin, and pulled the trigger.

Meth victim:
This is my blog entry. I love when my dad and I cook breakfast together, but then he started using the kitchen to make meth. One night the police came in with white suits and gas masks. I was taken to the hospital and decontaminated. I haven't seen my dad since.

Larry Lemmons:
Testimonials from real meth victims from the partnership for a drug-free America. methamphetamine use and production has become a problem nation-wide, resulting in the increasing frequency of images like these. One of the reasons methamphetamine has become so pervasive and touched so many people is the relative ease that it can be manufactured. A lot of media interest here at the department of public safety as officials show us how a few items bought at the supermarket can result in a meth lab.

Todd Griffith:
He's going to start and just actually remove some of the, some of the tablets right out of the packages, as it was purchased from the pharmacy, and as you can see, he's going to put those in a regular blender, use a coffee grinder, a blender, whatever is available, and he's going to grind these up.

Larry Lemmons:
The chemist is grinding tablets containing Pseudoephedrine.

Todd Griffith:
And then add some, some solvent to it, to extract out the actual pseudoephedrine. Once you have your starting materials, you can begin making the methamphetamine.

Larry Lemmons:
The process, which can be done in a kitchen, creates toxic fumes.

Todd Griffith:
Just the nature of the chemicals involved, first off is, quite hazardous. We're talking about, about Coleman fuel. We're talking about, you know, alcohols, you know, these kinds of things, which, by their very nature, are flammable and explosive, potentially. Then we're also talking about, about Drano and things of that nature, which also are hazards, but the biggest problem is that during the actual cook, you are combining some chemicals, such as red phosphorus, which can be hazardous, and if you don't wash that very carefully, and you bring that down too close to dryness, you liberate something called phosphene gas, which is very lethal, it is called phosphene gas. It's a destructive gas. It is that kind of lethality, and it will also blow up, so there is huge problems associated with that. If you don't bring it down to dryness, you are still driving off iodine fumes. Iodine is toxic. It is damaging to mucous membranes and lungs and those kinds of things, and if you get those liberated out into rooms, that's very detrimental to the people that are there. Some of these labs, they attempt to drive those fumes off or catch them by-you might have seen when we did the -- we're showing you some of the things that we had. We had a tube coming off of the reaction mixture into a bag of kitty litter. That's one way they will try to trap the, the iodine fumes that are coming off. But many of these houses where they have done numerous cooks, you will see the walls stained yellow from all the iodine fumes.

Larry Lemmons:
Anyone near the fumes is in danger, and it doesn't take much Pseudoephedrine to make meth.

Todd Griffith:
We would make this one box here of 10 tablets, 240 Milligram tablets, 10 tablets will make anywhere from one to two grams of methamphetamine. That's going to be 20 to 40 doses and have a value of 20 to 60 dollars. If 10 of you folks had brought just one of these boxes in, we would be able to make 10 to 20 Grams of meth, 200 to 400 doses, and we would have a value of 200 to 600 dollars.

Larry Lemmons:
The destruction created by this drug is beyond dispute, but it goes beyond the user to everyone involved with the user. From friends to family. This little bag of methamphetamine or ice is a poison that eventually cripples or kills those who fall for its promise.

Michael Grant:
Here now with the physical cost of meth use, here to detail it, pediatrician Dr. Pamela Murphy, a senior lecturer in the department at A.S.U. whose son is a recovering meth addict, Jeanne Dugan, and the executive director for the partnership for a drug-free America, Arizona chapter, Leslie Bloom. Hello to all of you.

Leslie Bloom:
Hi, Michael.

Michael Grant:
Jeanne, what has-- Your son is a recovering addict. What has that experience been like, both for him, as well as the family?

Jeanne Dugan:
Well, pretty devastating for the family. I mean, we lived in total, complete fear for two years, both when he was using and also when we were trying to get help for him. It was like, you know, walking under water for two years just impossible to function and never knowing whether he was alive or dead somewhere in a ditch. A lot of devastation for the family members, a lot of depression, anxiety, which is really hard to recover from, you know, but mostly we were concerned about him, and then when we got him in rehab, just the constant fear that it would never work because he went through three rehabs and relapsed after every single of them.

Michael Grant:
How did you detect the problem? How did you figure it out?

Jeanne Dugan:
I was stupid, actually, about that. Someone told me that he was using meth, and then I started reading about meth because I had never determined that it was a threat to my family. And so that's how I found out, and then once I knew what the signs were, I could see that they were all there.

Michael Grant:
What signs do you look for, Leslie?

Leslie Bloom:
Well, some of the signs, I think, some of them may be obvious, I mean is a stimulant, and so the individual may become very agitated. Sometimes meth use is associated with violent behavior. There's some young girls who take meth because to stay thin, and--

Michael Grant:
Weight loss.

Leslie Bloom:
Sure, weight loss and individuals who may take it to stay up, you know, for their work, and they may stay up for hours at the time. You know. There could also be some, as I mentioned, the violent behavior associated with it, too, from the withdrawal from family, I think very obvious, as well.

Michael Grant:
Dr. Murphy, and we have got some video here. It might be good, and I think helpful to walk through with the effects of meth are on users. What sort of effects do you see?

Pamela Murphy, M.D.:
The basic physiological things that happen is that the heart increases, the blood pressure increases, and the blood vessels cop strict, so that's the base that then causes lots of further problems. Redness of the skin, insomnia, difficulty with sleeping, decreased appetite, not wanting to eat, and therefore weight loss, and then further on to, to -- it can cause things like sudden cardiac death, stroke, and then the mental problems that we see a lot: hallucinations, paranoia, delusions, all of that stems from the stimulant affects of the methamphetamine.

Michael Grant:
We're seeing video here. This is seven months later. This is just absolutely amazing. Now, what's causing the, for example, the facial blemishes that I have seen on those kinds of things? Is there something indigenous to them, to the drugs.

Pamela Murphy, M.D.:
One of the things that happens is that, people, they get delusions, and they may think that bugs are crawling on their skin, so they scratch and they dig, and they scratch and dig, and they will cause sores on their skin. You can see the weight loss, and not nutritionally healthy because they are not eating in a healthy way.

Michael Grant:
How different is meth from other drugs that, you know, in the 1980's and 1990's, I think most of the focus was on cocaine, perhaps, heroin, those kinds of things. It seems like meth has come much more to our attention.

Leslie Bloom:
Meth is very highly addictive, and once used to be regional around the country, but now very widespread, you know. It's here in Arizona. It's also, you know, the majority is reportedly from these super labs in Mexico and California. So it's very prevalent, and Arizona teens are vulnerable. Our research showed that only really half of teens perceive that its a threat to their health, you know, that there's a risk in trying this drug, and a couple years ago here in the valley, we conducted research that showed one out of three said that they had been offered this drug. So, you know, we're working, at the partnership for drug-free America to really work to educate both parents but also teens, about the risk because drug use starts early today, Michael. It's amazing, 13-year-olds is the average age of first use, so we're grateful to have Dr. Marvin working with us reaching parents and also reaching the children.

Pamela Murphy, M.D.:
One of the problems, too, with methamphetamine, specifically, is that it's dangerous with one-time use. In the past we thought about, you know, teens and young people experimenting with alcohol and other drugs, but methamphetamine is not something that's experimental. It really is a problem with one-time use and can be a huge health hazard - a major health hazard with even one-time use.

Michael Grant:
Jeanne, what about the road back? You detected a problem. How do you turn it around?

Jeanne Dugan:
Sometimes it's difficult to figure out where to go first, but you, as a family, you have to find some sort of outpatient or inpatient rehab. We were fortunate in finding an interventionist. This is not somebody who carries your kid away but sits down with you and the family and plugs you into all the resources that are available, and the family has to get help. The rehab is not just for the son or the daughter. The whole family has to be treated for this addiction, and because if he, if he comes back sort of cured into the same family system, the whole system will go back to what it was. So everybody has to get good counseling, good therapy, and you have to stay with it. I mean, it's going to look like it won't ever work. It won't ever work, but it will if you stick with it and just keep walking under water.

Leslie Bloom:
And drug use is preventable. I think that's one of the things We are urging, you know, when we talk with parents, again, it starts so young, so begin those conversations early and often. Let them know the risks. So, you know, we don't have to go down that path.

Michael Grant:
And Dr. Murphy, you were making the same point about talk to your kids. Difficult discussions to have, though.

Pamela Murphy, M.D.:
Well, it is difficult, and it's not just as easy as saying no. The teens and the preteens need to know what do they do when they are in that situation, but I like to suggest to parents to sit down with, if you have a couple of kids that age, at the dinner table, have them role play, you know. One of them is a pusher. The other one is, how do they say no so if they practice saying no and getting out of the situation and really going over it with their parents, they will have some tools to use when they are confronted with the situation.

Michael Grant:
All right. Dr. Pamela Murphy, thank you very much for joining us.

Pamela Murphy, M.D.:
Thank you.

Michael Grant:
Jeanne Dugan, our thanks to you, and Leslie Bloom, we appreciate very much the information. Serious, terrible problem. If you would like to know more about tonight's program, The subject or, or upcoming shows, please visit our website. You will find it at www.PBS.org. Click on Horizon. Thanks very much for joining us for this special edition. I'm Michael Grant. Have a great one. Good night.
In this segment:
Terry Goddard:Arizona Attorney General;
SPOTLIGHT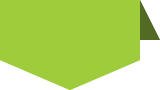 STAY in touch
with
azpbs.
org
!
Subscribe to Arizona PBS Newsletters: