Don't miss HORIZON's weekly roundtable where local reporters get a chance to review the week's top stories.
Transcript:
Michael Grant:
In the headlines this week, as many as 100,000 people are expected to fill the streets of Phoenix Monday in what's being called a national day of protest over immigration legislation. State lawmakers have decided against making trespassing a felony for those caught illegally in Arizona. The 9th circuit court of appeals has decided to extend a stay on the English language-learning ruling. That's next on Horizon. Good evening. I'm Michael Grant and this is the Journalists Roundtable. Joining me to talk about these and other stories are Richard Ruelas, of the "Arizona Republic," Howie Fischer of capitol media services and Robbie Sherwood, from the "Arizona Republic." Planning is underway for Monday's march in Phoenix over immigration legislation. It's expected that as many as 100,000 people will fill the streets of Phoenix to march from Veterans Memorial Coliseum to the State Capitol. Richard, what are the details of the national day of protest?

Richard Ruelas:
They're going to have some speeches and they're going to do some shouting and try to make their voices heard and walk back. I hope everyone will bring comfortable shoes. They're planning to march out of the fairground at 1:00 and they figure it will take two to three hours to reach the state capitol.

Michael Grant:
Down Grand Avenue to basically then to Washington and then -- back to the capitol. Back to the State Capitol tomorrow. Where's the hundred-grand number come from?

Richard Ruelas:
Out of thin air. But an estimate based on the idea around 20,000 were here for the last march through the Spanish language press, largely. This on the other hand is getting extensive media coverage. We didn't talk about this last time, but for the last march we didn't do a preview of it. 100,000 is a nice ball park number.

Robbie Sherwood:
I think it's only going to be 75,000 but when you add in the media covering it will be 100,000. In a way it's sort of moot. After a certain point. Because we've seen some marches at the capitol and we know what 7,000, 8,000 people look like because we've seen immigrant marches, teachers and that sort of thing being bussed in for bill rallies at the capitol. So it will easily be what was on 24th street. Because of what Richard said, anything over there could paralyze the area because it's a bit cramped around there and to easy disrupt things.

Michael Grant:
Incidentally, Howie, they're planning it for the house lawn on 17th avenue. And I understand there's an insurance issue. You need minimum limits 15 - 30 and then you get comprehensive on the windshield? Broken glass coverage on that.

Howard Fischer:
One of the stages they want to set up is on the house lawn on the west side of 17th avenue. Now, lots of groups will set up little tents and things there. General policy is you have to show proof of insurance. All of a sudden at about 4:00 today we get this memo from the house republican staff saying, they don't have insurance and we're going to keep them off. Well, actually, it appears they have insurance, at least according to the department of administration, which governs the east half of 17th avenue, which is Wesley Bowla park which is where the other stage is going to be. And you get the feeling that somebody is trying to throw some roadblocks in the way here. And they say, oh, it's not being discrimitorial or anything else.

Michael Grant:
The house actually wants to see this.

Howard Fischer:
The house wants to see the policy. The interesting thing, I was talking to Mr. Ramirez. He said, look. We've got 15 million of coverage. They only require 2. B let's assume for argument's sake they don't let us set up the stage. We're going to have 100,000 people down there. Who's going to tell us not to come?

Robbie Sherwood:
Lots of luck. And besides, the house and senate are probably going to be long gone, except for the people who want to come out and address the crowd.

Michael Grant:
I was going to ask you. What's the legislature planning to do or not do as the case may be?

Robbie Sherwood:
Business as usual except not. They're going to probably meet a little earlier in the morning. They have a very light schedule. They want to allow people the opportunity, especially employees the opportunity to vacate the premises while you still can. People even in the late afternoon you don't want somebody who has to pick up a child at daycare and can't get to their car. But the legislature themselves have decided to pretty much stop working before noon in order to --

Howard Fischer:
Part of this is a little bit of fear mongering. Actually you have two extremes. On one hand you have the house and senate saying we've got to get out of here. DPS can't guarantee they're going to protect us. Ron Gould making floor speeches if something happens and Janet hasn't called out the guard it will be on her head. On the other extreme you have Janet Napolitano trying to downplay any problems saying, state business will be open. And in fact we don't want to call out the guard. These are just people exercising their first amendment rights. Each is trying to put a spin on it and hope for the best.

Richard Ruelas:
It is remarkable we had 20,000 people at the last march and it was peaceful. You have that many people at a diamondbacks game, someone throws a punch. It is logical you would tell employees to telecommute or if you have to pick up a kid or catch the bus to find alternate routes. Phoenix elementary schools are going to have a half-day for exactly those reasons, to clear the area. They seem to be a little alarmist rhetoric from the speaker wires to say, the police cannot guarantee my safety. The police really can't guarantee anyone's safety at all.

Michael Grant:
Let me cycle back to my first question. And I suspect that there's not an answer to this. But they apparently are constructing a platform. Is there a speaker's list? Is there any kind of, you know, organizational element to actually what happens once they complete the trek?

Richard Ruelas:
The last planning press conference, if you will, I attended there was no list of speakers. I imagine that if the governor, I think she talked about maybe sort of looking out her balcony. If she wishes to speak I'm sure she will. If representative Miranda or Cinnamon want to speak they'll have -- I'm not sure who will speak in what order and what they'll say. I think once you have the people there you pretty much accomplished what you set out to do.

Robbie Sherwood:
Are there bathrooms?

Howard Fischer:
The issues became for port-a-potties all along the route. How long do you think it takes to move 100,000 people from the coliseum down grand avenue back up Washington and how many of them carrying the water bottles or possibly a cerveza. I've been told that trying to limit all the speeches to a hour. They don't want to over blow this.

Michael Grant:
A hour a piece?

Howard Fischer:
Please not an hour apiece. Please not an hour apiece. Because Robbie and I are going to be stuck over there, maybe trapped in the senate, because we can't get out the doors. I think they also recognize that some of the stations are willing to do live. For example, I know that channel 12 is going to have streaming web for the whole thing. But during like 3 to 4 which I'm hoping for the speeches they're going to go live. They recognize this is their window. This is their chance to get their message out to have their best speakers.

Richard Ruelas:
Yeah. I do think they'll find cerveza in the press lounges those days. But there are going to be issues. This will last until 7 or 8:00 at night.

Michael Grant:
Speaking of issues the American flag has been an issue at a couple of these. Organizers encouraging participants not to bring the Mexican flag?

Richard Ruelas:
I think the public relations -- they actually did this in the Los Angeles march, which was a few days after the Phoenix marches last time. They told people wear white, bring the American flag and be peaceful and largely it worked. We'll see what happens here. If someone wants to wave a Mexican flag there's nothing to stop them. But they say, since this is your opportunity and the American media is paying attention to you, maybe it's a good idea that if you want to give the impression you want to be an American you wave the flag of the United States and chant in English. I think we'll see they'll have a lot more American slogans. Work for the union label and a lot of that stuff.

Howard Fischer:
And again lawmakers are already prepping for this. Barbara Leff made a floor speech yesterday saying these people are basically flying -- teasing us and saying, you're illegal and you can't do anything about it to the rest of the public. Linda Gray made a floor speech saying, look. If they want to be Americans let them assimilate, speak English, carry the U.S. flag paraphrasing a speech Teddy Roosevelt made when he was president. So clearly the expectation is out there that if in fact the message is this isn't just a protest against the house resolution but that we want a provision in the federal immigration legislation that includes a path towards citizenship --

Richard Ruelas:
The pressure is on the organizers of this march and the marchers themselves because this is their opportunity. If it turns ugly, violent, if things get out of hand this will setback immigration debate for a long time.

Michael Grant:
Yeah. We have talked the past couple of Fridays about -- and incidentally you're going to be around on Monday, I think, to further -- If I make it out.

Richard Ruelas:
Absolutely. And I think it's going to be something you can't ignore Monday. It's going to be the top story in the newspaper the next day. It will be the lead story on Horizon and other newscasts. So we're going to be confronted with this. I think businesses are going to start to be confronted with it. Too, some of the organizers have produced a letter that some of the employees can hand to their employers to say, I'm going to this march and here's why in English. You're seeing some resorts and restaurants confronted with the idea that their employees feel passionate about this and now it's out there for us.

Robbie Sherwood:
If this march goes well planned and goes well from the organizers' point of view it will be interesting to track what the implications of this are politically. Alfredo Gutierrez -- in a way he wants to put this in the face of the Republican Party which has been on a heavy Hispanic recruiting kick for a long time and been very successful under George Bush, to the extent that he excite the right wing of the crowd, the Ron Goulds that we mention how say sort of culturally insensitive things about the people that are marching could drive the people back that way into the democratic party and seal up a future majority there.

Richard Ruelas:
For now it could mean a lot more U.S. born law into votes for the democratic party and maybe if the compromise passes --

Howard Fischer:
It goes a step beyond that. As you very well know, sometimes the Latino vote is not a high vote. In other words, they may register, they don't come out. To the extents that this convinces them that there's more of us here and we can make our voices heard and make a difference in elections, that certainly will help Janet --

Richard Ruelas:
These aren't going to be the people marching necessarily but they'll be watching and see that they have a power here.

Michael Grant:
Speaking of voting and stuff, legislature backs off of making the trespass by illegal aliens a felony?

Howard Fischer:
Well, I think there's a realization that has come even by Barbara Leff who originally proposed this as a felony that A it's politically unacceptable and B it makes the law more subject perhaps to legal attack. Her original bill said first offense is a misdemeanor with the option of turning the person over to border patrol and kicking them back. Subsequent offenses were class 6 felonies, which is a year in state prison. There were even stricter offenses if in fact you had weapons or something else. She said, well, look. Let's cut it back to a misdemeanor, which makes it a little easier. You have a lot of lawmakers who don't believe we should be making everything felonies in the first place. Second problem is can the state enforce federal immigration law? You can call it trespass. It says if you're in this country illegally and on any public or private property, if sitting here being interviewed by Michael Grant you are in fact guilty of a crime. And it's going to be real hard to convince a federal judge that this is in fact a state prerogative.

Michael Grant:
More legal action this week regarding English language learning in Arizona. On Monday, U.S. district court judge Raner Collins heard a challenge to the law. And on Thursday, the 9th circuit court of appeals extended a stay on a previous ruling from judge Collins. Howie, let's start with the 9th circuit decision. What does it mean?

Howarrd Fischer:
They will have a hearing the week of July 24 in San Francisco, which means I get a free trip, the main reason we're glad that happens.

Robbie Sherwood:
Wear some flowers in your hair.

Howard Fischer:
I am not that old.

Michael Grant:
We'll catch up with you by satellite.

Howard Fischer:
It was not unexpected 9th circuit would further stay the issue of the 21 million in accumulated fines. Because until they get to rule on whether Rainer Collins had the ability to do that you can't give the money out and expect it to come back. The more interesting part is, what judge Collins says in his original order was if you are an English language learner and a senior normally you're required to pass the aims test in order to get your diploma even though you've got all your grades. Collins said it's not fair. It's been six years since a prior judge said the state isn't providing the tools the kids need in order to pass reading, writing and math. Now you can't say to them we're going to deny you a diploma. The 9th circuit said, let's hold up on that, too.

Michael Grant:
Stay that ruling in.

Howard Fischer:
Stay that ruling because the test next week they have to pass it. Tim Hogan filed for reconsideration today. He said, wait a second here. You clearly have evidence on the fact that the state is not in compliance with the law. Even with the new proposal that we'll talk about in a minute complies; these kids haven't had the tools they need. It's unfair to say to them, well, gee, your class is graduating. It will be at least July 24 we have a hearing, maybe until August until we have a ruling. You don't get a diploma. Not a question of getting a diploma in the mail later. It's a question of can you start college until you have that diploma.

Richard Ruelas:
And I don't know if you read tealeaves very well but how do you read into that ruling in.

Howard Fischer:
I think in terms of the fine, that's problematic. I think to the extend that the 9th circuit and even judge Collins concludes the legislature did comply, the fact that it took them an extra month, 21 until, should we fine the state, I don't know in the legislature wants to be in that position. They get attacked for a lot of other things. I think the issue of aims is a tougher one for them. I think they may have a hard time saying, we in fact are going to deny these kids, who actually hadn't even started school when this lawsuit was first filed in 1992, we're going to deny them a diploma when the state hasn't met its obligations.

Michael Grant:
Unless they started at 13. Well, never mind. Meanwhile, down in Tucson judge Collins holding the hearing Monday on the court issue.

Robbie Sherwood:
Right. And dedicated viewers of this program, or readers of the newspaper will know that the house has been trying to get their plan, spending plan for English language learners before this judge since last may. Governor has vetoed it twice. So this is very long awaited day in court to defend the plan. Very interesting, though, because the attorney general Terri Goddard who was arguing for the state, one would think that he might be on the side of the legislature. In a very important way he was not. He read the bill and he thinks that in some very key ways it might violate federal law by directing schools to move around federal money within they're budgets toward E.L.L. in order to qualify for any extra state money they need. So the state's attorney was pretty much throwing this whole bill under the bus.

Michael Grant:
Yeah. Robbie, that's peculiar. Is the attorney general taking the position that the governor is his client?

Robbie Sherwood:
What he said was the state is my client. That was all that they said. What the attorney also said is that -- to our host of Horizonte. Jose Cardenas was arguing that the attorney general could not in good conscience step up and defends a bill that he believes violates federal law. So that was why they took the tact that they did.

Richard Ruelas:
The thing is you figure -- because that's what Goddard says, he took the oath to obey state and federal laws and defend the state in that action. But you do think that as the defense attorney for the state in essence you act irrationally. You want someone who's going to really defend it to the death. But he does believe that because the law violates the federal statutes he can't defend it.

Howard Fischer:
Our courts have ruled and federal courts have ruled that statutes are presumed to be legal, presumed to be constitutional. It seems to me that he should have at least put up some peripheral defense saying, your honor, I can't del you whether it's legal to put a two-year limit on this funding because that's a federal question. Your honor, I can't tell you whether in fact it's legal to for the schools to use their federal money. But as the person who is obligated to defend laws as presumed legal, I at least have to tell you, please give it a chance.

Richard Ruelas:
That is why the house got their own attorney.

Robbie Sherwood:
What's at issue here is that the house and senate republicans whose votes passed this bill and who created the bill, they put up another $432 per kid -- well, they spent $432 a kid. They raised it by about 80 bucks a kid. Which is not really based on any sort of cost study just how much money they had right now or had left over. And then they were going to force schools to come in and discover how much it costs to actually educate these kids. If it's more than $432, before the state will give you any more money the schools will have to back out any federal money that they get for poverty, desegregation money that can go spent on English language learner but requires its own tax. Only 19 school districts in the state do that. You're getting yourself into another lawsuit according to Tim Hogan because you're taxing one group of poor schools for a service everybody else is going to get for free.

Michael Grant:
Judge Collins sending any signals from the bench at all on how he was hearing this?

Robbie Sherwood:
I can only tell you the type of questions he asked. He picked apart some of the arguments that the house and senate's attorneys that they hired on their own, knowing that they weren't going to get a vigorous defense from the a. G. Had. And one of it was, you know, what is this amount, $432 based on. And he pointed out that in 1988, the last time there was a real cost study on what it would take to do bilingual education; the amount was $480 then. So we're not even giving you what was deemed to be the correct amount in 1988. They said, well, that was bilingual ed. It costs a little bit more. We don't know how much immersion, which is what we're going to do, now is going to cost. But he didn't seem too thrilled with that. I'm not saying how he's going to rule. But his questions didn't seem to be supportive of their position.

Michael Grant:
And signaling a ruling maybe next week?

Robbie Sherwood:
He just said it wasn't going to occur this week because he had a trial. But I think he has a real interest in getting this done before the session closes.

Michael Grant:
Now, I'm trying to figure out, how does J.D. Hayworth get in this thing?

Howard Fischer:
Well, he saw a camera. And he said, I say, we've got to get involved here. Tom Horne had asked the congressional delegation to deal with this on a federal level. What's behind this whole case is a federal law that makes states responsible for ensuring that students learn English. So Horne writes the federal delegation saying, can you address this? If you're going to change federal law that's a place to do it. Well, J.D. in his own way says, I got a better idea. I'm introducing a special bill that says as a matter of law Arizona is in compliance. We're not going to change the underlying federal law. We're not going to go ahead and even examine what the legislature passed. As a matter of law, congress is going to rule that this is legal. Is this a publicity stunt? Well, chuuu. I don't know if the guy could get a hearing on the thing.

Michael Grant:
Could you doe it as an earmark on the appropriation bill?

Howie Fischer: The good thing about being a member of congress or a member of the legislature any idiot can introduce a bill and most of them do.

Michael Grant:
We have almost ripped through our available time here, Robbie. But I find this whole thing about the state not being able to take my guns during an emergency to be absolutely fascinating.

Robbie Sherwood:
I believe it's an election year the last time I checked. And the gun crowd wants to prevent the governor if there's an emergency from coming in and seizing weapons. I'm not sure exactly that she ever had that intent. But you want to throw this stuff out there to dare to veto it. What gain they'll get kind of depends on the candidate who comes up and how much he likes guns.

Howard Fischer:
Part of it is not a question of weapons seizure but the question the governor would be precluded from saying if there's a riot you can't carry guns in the streets or we don't want you to do gun sales for the next 48 hours. It would preclude her from doing that. It puts her in a funny situation. She may say, look. -- Sometimes you have to suspend constitutional rights. Why does the second amendment trump that? If she vetoes the bill, you know what the line is going to be? "She wants to take our guns."

Robbie Sherwood:
It's something with guns in this state. We're the most gun friendly state in America.

Michael Grant:
Panelists, we are out of time.

Producer:
Believe it or not this protest on immigration reform in Phoenix may be dwarfed by the protest on April 10. We'll bring you extensive coverage on the march to the capitol. The city of Phoenix is requesting we conserve water Monday night on channel 8's Horizon.

Michael Grant:
Tuesday we'll look at the immigration march from a historical perspective. Wednesday, a deeper look at the immigration bill the senate is considering. Thursday, we'll examine the lengthy process required to move to this country legally. Thank you very much for joining us on a Friday edition. I'm Michael Grant. Hope you have a great weekend. Good night.

In this segment:
Richard Ruelas:of "The Arizona Republic";
SPOTLIGHT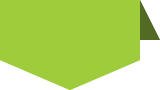 STAY in touch
with
azpbs.
org
!
Subscribe to Arizona PBS Newsletters: