Immigration was the topic of discussion at the Arizona Economic Forum Conference recently held in Flagstaff. Michael Grant talks with an event organizer about the conference.
Transcript:
Michael Grant:
Tonight on "Horizon," the 2006 AIMS Test results are in. How well did the students do and are they improving? Arizona Superintendent of Schools Tom Horne joins us for an update. And how do we view science and technology. Are we aware how important these topics are to the state's economy? We'll talk to the researchers about how our state is in science and technology. Then a local filmmaker takes the issue of illegal border crossing and immigration and puts it on film. We'll talk with Mercedes Maharis about her experience living on the border and her personal thoughts on immigration. Immigration was the topic at the Arizona Economic Forum's Annual Conference just held in Flagstaff. That's all next on "Horizon." Good evening, welcome to "Horizon." I'm Michael Grant. The Arizona Department of Education has released the results of the 2006 Arizona's Instrument to Measure Standards test, better known as the AIMS Test. This exam provides educators and the public with information on how students are progressing and mastering various subjects, such as math, reading, and science. And according to the Arizona Department of Education, this year students improved their test scores. Joining us tonight to tell us more about it is the Arizona Superintendent of Schools Tom Horne. Tom, let's start with just the base data. What did the results look like?

Tom Horne: In the big picture in 17 out of 21 categories, the students did significantly better this year than last year, and look at two years ago, they did better and three years ago, the general rate of proficiency has gone up from about 55% to 70%. Now, those figures are confirmed by the national what we call norm reference test where you compare kids to kids nationally and the Tera Nova, over 600,000 kids take that test, the Scholastic Aptitude Test, the SAT Test. Our kids are performing above the national average on all of those, so that confirms what the AIMS Test is telling us which is that our increased efforts to have academic rigor in the classroom is helping, kids are learning more and they are demonstrating that with higher test scores.

Michael Grant:
Would that be your response then to a person who would say "hey, they ain't getting better, we are dumbing down the test?"

Tom Horne: Well, there was one vote taken by the state board on the percentage that you had to get right on the high school math test, and I voted against that. It was actually a 9-to-1 vote, but it only affected 3,900 of 63,000 kids. So the big picture is that kids are doing better because they are learning more.

Michael Grant:
Now, grade level differential, we obviously run AIMS at various different grade levels. Any significant differences?

Tom Horne:
There are variations, but no pattern. It is pretty much across-the-board the kids are doing better.

Michael Grant:
All right. Writing; apparently it is -- well, tell us what the issue is here.

Tom Horne: The scores are skewed. 6th grade went up more than you would expect and 3rd grade went down more than you would expect, so we've asked to see the actual papers that the kids were writing and asked the testing company to look at them and see if there is a scoring problem and if so, then we need to make adjustments by October 15. The writing test does not affect no child left behind, they are interested in reading and math, Arizona rates schools with performing and excelling and so on. So if there is going adjustment, we need to do that by October 15, so we will look and see if there is a problem with the scoring on the writing test.

Michael Grant:
Prior to when I heard this phenomenon today, I had never thought about this issue but obviously given writing it is subjectively graded. Is there any possibility that you have a grading problem as opposed to a testing problem?

Tom Horne:
That is really what I meant by a scoring problem, is a grading problem. And I think that is more likely with writing. Math and reading is multiple choice, so it is totally objective. Writing, people have to read and judge it, we have six people reading every paper and people specialized in traits so you have organization, content, respecting conventions and so on. Each trait we have somebody reading a lot of papers looking at that one trait so we are trying to make it as objective as we can but it looks like a problem crept into the scores this time and we will investigate that very thoroughly and very quickly.

Michael Grant:
I know we do a number of things with that but isn't one of the functions with this to apply it to various schools and school districts?

Tom Horne:
Yes.

Michael Grant:
And say do you need help, do you not need help, that kind of thing.

Tom Horne:
Yes and we have help available if a school feels it needs help in a particular area like math or reading or writing, we have solutions teams that go in, teams of three outstanding Arizona educators. Up until this year that could only be for under performing schools and this year the legislature provided for all our schools. So any school can request a solutions team to come in and help. We have a best- practices section that can refer schools to things for specific purposes. We have a reading initiative and math initiative. And both of those come in and give special kinds of help. We have a division our special education that prevents kids from becoming special education students and helps classrooms improve for all the kids in reading or math or wherever they are having problems. So we have lots of different programs available to help the schools. One of the things we've demonstrated is we can effectively help the schools because 81 schools in the second year of under performing last year we've got 70 of them to increase test scores enough to become performing schools.

Michael Grant:
You've sort of described the carrots, there is a stick also involved in this process.

Tom Horne:
If you are rated as an under performing school for three years, you become a failing school and we have to intervene. You know we
actually --

Michael Grant:
What is there?

Tom Horne:
We actually took over five schools where we placed the principals and they replaced teachers and one of the schools half the teachers left and we're determined to do whatever we have to do so that never again in Arizona does a student go to a school where he or she doesn't learn. But of those, of the eleven failing schools last year, nine are already performing schools so I think we've demonstrated we can effectively help both the underperforming schools and the failing schools, it just takes more intervention to help the failing schools.

Michael Grant:
All right, Arizona Superintendent of Schools Tom Horne, thank you very much.

Tom Horne:
Thank you.

Michael Grant:
The issue of illegal immigration has been "topic one" in our state for several months now. We have even seen many images of illegal immigrants crossing the border, but a recently released documentary gives an inside account of illegal border crossings from a resident's perspective. The film has been called provocative, controversial and realistic. Nadine Arroyo talked with the producer, writer and director of the film, Mercedes Maharis. She shares her thoughts about the making the film, immigration and politics. We must warn you. The following segment you're about to watch contains some graphic images that may be disturbing to some viewers. Viewer discretion is advised.

Nadine Arroyo:
Immigrants and immigration are the talk of the nation; it consumes much of our politics but for the first time a resident who experienced illegal border crossing speaks out through film. Mercedes Maharis is a resident of Cochise County, located in the southeast region of Arizona and the creator of a recently-released film which dissects the issue of immigration on the border.

Mercedes Maharis:
I felt that I had a social responsibility to try to speak out, to try to inform others about our traumas and tragedies of life and death, of living on the border. I've taken my trauma and tragedy that I've felt very deeply, because I'm a humanist at heart, I love people and I love life and I want a better life for all of us. And so I think it is impacted me in that I could put all the hurt that I was feeling into something positive and give it back.

From Documentary Interview; Ralph Sproule:
Coming into the culture with the big semi trucks. Why, our policy on the free trade deal. Customs had been told don't hold up the truck, keep them moving because they call it line release, in other words they keep them just going through. So how can we check them for drugs if they tell us don't hold them up?

Nadine Arroyo:
Maharis is a retired teacher, a human rights activist and producer, among other things. She along with conservative executive producers created a by-partisan peace depicting illegal border crossers. The documentary provides a candid look into the complicated issue of immigration by talking with residents and border authorities to dissecting the humanitarian issue and even candid footage of illegal immigrants literally crossing the border and dead in the desert.

Mercedes Maharis:
I felt that my neighbors had become complacent and it was just so shocking to me, I said wait a minute, what is going on here, this is not normal. And I had the background and the experience to be able to communicate about it and I just couldn't sleep at night. I said I have to say something. I have to try to make a difference. I mean, it is just me, an old woman now, but I can still try to make a difference. I wanted to inform others who know nothing about life and death on the border. Anyone who has an interest in the border, I believe on the DVD, will come away enhanced. I'm not saying it is going to be a pleasant experience to do it, because it is really not. There are so many issues and so many different voices and there seems to be a lot of banging of heads, in a very human way we're very troubled by the violence and the death that is occurring which we feel like would be needless if our federal representatives were very serious and devoted a lot of time to solving this and solving it properly.

From Documentary Interview; Police Officer:
I would say that it is about as close as about 98% that are Mexican nationals.

From Documentary Interview; Steve Brown:
Yes, I believe there is a threat. Regarding other illegal immigrants. Of other nations.

Mercedes Maharis:
I'm a little prejudice. I think it deserves our total attention at the moment. So that we're not losing any more lives and that we're able to establish order and give dignity to immigrants who wish to pass into the United States so they can come here with documents and have their heads held high and at the same time to create respect for the border residents. Politics in the dictionary says that it is the art and science of government. That was stunning, I thought, a continuing definition so I'm having a little difficult time right now trying to integrate what that means exactly. Where is the art of government and where is the science of government, if it makes it politics, I think that one and one are not making two here. Otherwise, we wouldn't be having the trauma that we have and the difficulties of managing life on the border.

Michael Grant:
Mercedes Maharis was one of the invited speakers at the Arizona Economic Forum Annual Conference held in Flagstaff in late June. The economic forum brings people together to talk about the issues that seriously affect our state. And here to tell us about the conference and all that was discussed is the President of the Arizona Economic Forum, Alan Maguire. Aka "high-monkey-muck." Nice to see you. She is very interesting, she is the sister George Maharis, who was one of the actors in Route 66 in the 1950s and she has been in independent film production for a long time.

Alan Maguire:
Yes.

Michael Grant:
She presented up there in excerpts --

Alan Maguire:
She did and set I think a really good opening foundation for discussions about immigration legal and illegal at the forum this year. I think her vision as you saw in the film clip is very realistic as she put it and very objective and I think that her views are probably changed over time by her actually experience living along the border. We have a supervisor from Santa Cruz County who also talk about the issues that are occurring at border and how they are affect local government down there and even for us, as close as we are it is dramatically different, in metropolitan Phoenix, than it is in Cochise or Santa Cruz County.

Michael Grant:
One of the other panels was, I'm sorry I missed this, was a side-by-side comparison of the immigration bill passed by the United States Senate and the bill passed by the U.S. House of Representatives.

Alan Maguire:
Did an update on the federal legislation and it was perfect timing because the house and the senate were just about to begin their negotiations. In fact, the day before the forum was when the house announced its field hearings around the country, very interesting thing to have field hearings after the bill passed the house. Now the chairman of the senate judiciary committee is holding hearings in Philadelphia. Now you will have house hearings now leading up to this and I think that is happening because two bills are dramatically different. They take a completely different approach to the issue. The house bill is entirely focused on enforcement, sanctions, 700 miles of fencing along the border, penalties for illegal aliens and tougher system overall, biometric requirements, social security card measure, for example. The senate bill focused much more on assimilation, if you will, of the illegal immigrants that are already here so a very different approach. Chairman of the district committee in the house made a comment when going to the conference committee it was going be very hard to negotiate with people that far apart so I think maybe we see completely different third option emerge from this discussion.

Michael Grant:
The presentation made by our congressman Shadegg's office.

Alan Maguire:
Right. A great job and very, very interesting. One thing I found most interesting is the vote in the senate. The bill passed in the senate by 62 yes votes and 36 no votes but if you break that down and look at it there were 32 out of 55 republicans vote against it so almost two-thirds of the republicans voted against the bill a republican-controls senate. It was overwhelmingly supported by democrats 34-4 so this is a democrat-supported passed in the republican-controlled senate. In the house the exact opposite was true. Virtually all the republican voted in favor of it and most of the democrats, 164 out of about 200 voted against it.

Michael Grant:
Okay, side-by-side comparison, any prognostifications on whether ships meet in the middle, do meet in the middle and both sink?

Alan Maguire:
What may have in fact, happened in the intervening weeks since two bills passed with the field hearings and members going back to the districts and hearing things from their constituent it is may, in fact, be that the house has moved further and become more convinced of their position. There is now discussion of moderate republicans presumed to be more presently to the senate position taking on the house position as theirs. So the question will be can the senate get closer to the house, because the house seems to be getting more entrenched or will we get nothing this year and you hear more and more conversation that no bill is better than a bad bill, which is not what you were hearing three months ago where it was let's get some kind of a little this year.

Michael Grant:
Was there a political call on that? I mean, have the feelings about whether or not this is an asset, a liability or a hot potato, which may be part what have you have indicated, kicked around?

Alan Maguire:
We talked about it a little bit and a congressional panel with Senator Jon Kyl and Representative Jeff Flake was there and we talked about the prognosis for moving forward. One thing is clear you hear time and time again is this is a big issue and it doesn't cut uniformly across districts but is big issue in almost all districts is the major issue so I think what is happening is members are going back to their home base and if their constituents are enforcement- first then they are really holding tight on enforcement -first so it is not a compromise in Washington, it is everyone represents their own people which makes it harder to come up with a compromise in the end.

Michael Grant:
All right, Arizona Economic Forum Conference, the annual one up in Flagstaff. 27th annual, it seems like only yesterday. Alan Maguire, thank you very much for the feedback.

Alan Maguire: Always a pleasure.

Michael Grant:
The Morrison Institute has released the results of a study which focuses on people's attitudes toward science and technology and their effects on the economy. For several months the institute conducted statewide study on the topic and the responses were recently analyzed. Earlier we spoke with Dr. Richard Toon, one of the analysts on the project, about the results. Richard, why did Morrison Institute decide to do a survey about how Arizona feels about science and technology?

Richard Toon: We've been thinking about this a few years and the report supports notions of the new economy based on science and technology and there has been a great deal of development in this area. They've come to town; I would say all sorts of development, particularly in biotechnology have been happening in the states.

Michael Grant:
Schools downtown.

Richard Toon:
You name it and every day in the paper we will read something about the new developments in science and technology. But I think issue we didn't know was did this have public support. So we decided we would do a general public survey and see what we feel about these issues.

Michael Grant:
I'm not surprised by the -- I mean, getting responses like 87% of people surveyed developments in science and tech contributed to the creation of new high-paying job, important to scientific development, 84%. I'm not particularly surprised you are getting those sorts of positive responses. I guess I'm slightly surprised by the size of it.

Richard Toon:
These percentages are in the sort of 80, 90% in favor of a sort of post, generally post science and technology-based economy. And that is one of the most striking things. And this was not just of the population as a whole, sort of every segment in that population as well so by age, by gender, by where you live in the state. The support was across all the variables that one would normally look at.

Michael Grant:
Anything in the survey that surprised you or surprised --

Richard Toon:
I think the first one is of course the general level of support, but there are, were some interesting details in that. You know, there was a very high percentage who said that learning science, science in schools, science education, was as important as reading and writing. That was a surprise to me. That our people would have that level of support for that.

Michael Grant:
Of course for all of us liberal arts majors a little distressing.

Richard Toon:
Yeah but AIMS is going to start testing in science and science is going to be part of the AIMS test in the next year or two so I think what has happened there is that the population are aware that science and technology based educational future is there for them and their children.

Michael Grant:
Was science and technology defined in the survey?

Richard Toon:
Well it wasn't defined but ask could you tell us what there is, if you had a personal impact from science and technology. And also we asked which areas of science and technology do you think should be the major areas to solve in the next 25 years. And on both of those areas that impacted people that they could tell us about and the area they hope the future in science and technology will go to basically the issue is health.

Michael Grant:
Medical research.

Richard Toon:
Right. Medical breakthroughs seem to be the issue that people are aware of and health is the area they hope most for.

Michael Grant:
Now, when you get to the question of what will you pay for it, there you got a what, a quarter saying absolutely not, not pay more taxes. A quarter saying strongly supportive and then you've got this about 50%.

Richard Toon:
An interesting 50% in the middle and they say they are somewhat willing to pay. Now, what does that mean somewhat willing mean, well, we think that that means that yes, if we can show, the way we worded the question was are you pay more in taxes if it produced benefits in health and new high-paying jobs. Now this is a hard say no to. Of course it is, but 50% said okay we're somewhat willing. New seems to be the area, the group to address. As most people are unwilling to pay more but will listen.

Michael Grant:
Just out of curiosity, I assume, was the survey being taken, there has been a fair amount of discussion in this just-completed legislative session about some state support of research and technology and I take it the survey was being performed roughly with that level of --

Richard Toon:
What happens is a little before, we put the survey out, we administered the survey in March so this is a little before it was being discussed. But I don't think it was, had broad public attention at that point. So this was prior to that.

Michael Grant:
All right. Richard Toon, thank you for joining us.

Richard Toon:
Thank you. I enjoyed it.

Michael Grant:
If you would like a transcript of tonight's show or would like to know what future topics will be on the program, log on to azpbs.org, and click on Horizon. Now, a look at what's on "Horizon" tomorrow.

Announcer:
Native Americans were given the right to vote by congress in 1924, however in Arizona elections officials blocked their ability to vote until a 1948 lawsuit which is coming up on anniversary, learn more about that. Because Arizona's hot real estate market has cooled, an update on the real estate market Thursday at 7:00 on "Horizon".

Michael Grant:
And after horizon, stay tuned for "Horizonte" for an in depth look at the results of the Mexico presidential elections. That's tomorrow on Horizonte at 7:30. Thank you very much for joining this evening. I'm Michael Grant have a great one. Good night.
In this segment:
Alan Maguire:President, Arizona Economic Forum;Mercedes Maharis:Filmmaker;Dr. Richard Toon:Morrison Institute, Arizona State University;Tom Horne:Arizona Superintendent of Schools;
SPOTLIGHT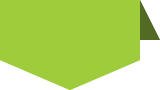 STAY in touch
with
azpbs.
org
!
Subscribe to Arizona PBS Newsletters: