Local reporters discuss the week's top stories.
Transcript:
Michael Grant:
It's Friday, January 19, 2007, and in the headlines this week, Republican state lawmakers are outlining their top priorities for the legislative session. We'll be discussing the showdown with Governor Janet Napolitano and her health care program for low to middle income children, and why the proposal to ban same-sex marriage was allowed to stay on last year's ballot, and the city of Scottsdale asking the state to operate the photo radar cameras that were placed along loop 101. Those stories next, on "Horizon."

Michael Grant:
Good evening, I'm Michael Grant, and this is "Journalists Roundtable." Joining me to talk about these and other stories are Dennis Welch of the "East Valley Tribune," Paul Davenport of the Associated Press, and Phil Riske of the "Arizona Capitol Times." Republican lawmakers unveiled their top legislative reports for the 2007 session. Dennis, give me a couple of those puppies.

Dennis Welch:
It's a big shocker, you know, tax cuts. They want to try to work to make some of the stuff out there they got last year, temporary taxes, they want to make those permanent this year. I think the big issue on both sides, Democrat, Republican, the Governor, it's transportation out there. There's different plans on how to speed up highway construction out there, starting with the plan to raid the rainy day fund for 450 million to speed up that kind of construction. There's a proposal out there with the governor's plan out there to refinance the transportation bonding to free up about 400 million to kind of speed this up.

Michael Grant:
But haven't Democrats also been talking about, well, maybe we ought to revisit how much we charge in the gas tax?

Dennis Welch:
There's been some talk about that, but I haven't seen anything concrete as to what they want to do with that. We've heard some rumors.

Michael Grant:
Probably not a good idea to use the term "concrete" in relation to this discussion.

Dennis Welch:
Asphalt.

Dennis Welch:
Rubberized.

Paul Davenport:
One thing I think that's been interesting so far, even though the Republican majority leadership don't like the bonding idea, nobody's ruling out anything at this point. They specifically say that, that everything's going to be on the table. I don't think it's going to shake out for a while, and there's going to be more proposals coming out, as you alluded to.

Dennis Welch:
One of the things I have heard is apprehension about raiding that rainy day fund. They want to keep that money to use that for something else.

Michael Grant:
In fact, I think there's a little conflict here, Phil, from the standpoint that I think you've got a group of house conservatives who are not real comfortable, as Dennis indicates, with going after the rainy day fund. On the other hand, you've got some other conservatives who aren't all that excited about rolling from 20-year highway bonds to 30-year highway bonds.

Phil Riske:
Yeah, it's -- I shouldn't say a divisive issue, but certainly, when it comes to how you're going to fund something this large, you're going to have a lot of ideas. Wasn't it your understanding, Dennis, that the people behind, let's say increasing tax on automobile sales, and gasoline is a big business, APS and those, aren't they encouraging the governor to consider that? It's more of a business community initiative, is it not?

Dennis Welch:
There are some people behind that stuff. And I've heard there's a group going around trying to sell some lawmakers on the idea, something akin to another prop 400, where you would see a menu of taxes out there, from a sales tax to the gasoline tax, and put that before the voters in 2008 and have them vote on that.

Paul Davenport:
One thing you're going to see is a lot of flexibility by particular groups who really want this highway work really bad, and they're going to be flexible on it, if it means they get it done.

Dennis Welch:
The other fight on this, besides just how do you fund it, who gets the money and where it goes. Jake flake made this point last week in the appropriations meeting, the rural senator said, how about us? If we go with this $450 million plan --

Michael Grant:
Yeah, that was our money.

Paul Davenport:
They were talking about putting it into the existing acceleration fund, and that goes statewide. I don't think there's any way they can sell that, to just put it all in Maricopa County.

Phil Riske:
What happened, back in the 1980's, we were 70 years behind in freeway construction, right? And then things got juiced up again, and now --

Michael Grant:
1986, yeah.

Phil Riske:
Can you keep up with it?

Michael Grant:
Well, I'm not sure you can. I forget the statistics, but it's something like we're adding at this rate of growth, nine to ten million passenger miles per year, or maybe it's per day. It's a lot of driving. I have got to think, Paul, the acceleration that they did last year was just pretty darned popular. So I've got to think that they're thinking, well, this is planned pretty -- playing pretty well in Peoria.

Paul Davenport:
If you do a like amount, they can carve that out of the budget. One way or another, whether it's financing or some other means, they can pull those dollars off. But they'd have to make it the big spending priority.

Phil Riske:
And its not just freeways, it's other transportation infrastructure, isn't it? Buses and --

Paul Davenport:
That's all part of the mix. We don't know what the ultimate package is going to be down the road. If you talk to the legislators, they're talking highway construction. On the other hand, you have a lot of legislators, and their particular areas, freeways, are already built. They're going to say, what about something for light rail or whatever else.

Michael Grant:
Let's go back to the tax cuts thing that you touched on, Dennis, initially. I take it one of the things to make permanent was the two-year lift on the county education tax? That's one of the proposals?

Dennis Welch:
Sure. And it seems like with the forecast, the economic forecast this year, the Republicans are probably going to have to settle for making those tax cuts permanent instead of getting new tax cuts. Last year we saw a record amount of tax cuts. With just no money --

Michael Grant:
Everybody's kind of ramping back on their revenue, both estimates, are they not? I know a few months ago we were talking something in the eight, ten vicinity? Isn't everybody moving towards the five and six range?

Dennis Welch:
Depends on what day. Almost every week the amount of money is getting lower and lower and economic forecasts are getting bleaker and bleaker.

Michael Grant:
Do we have a panoply -- this is a technical legislative term -- a panoply of immigration?

Paul Davenport:
A whole lot, a plethora. Russell Pearce, the most prominent legislator on the immigration front, he's got a dozen proposals in the works or already dropped or still a few stragglers out there. Services to illegal immigrants and their kids, as well as immigrants who run into problems with the law and traffic situations, or whether they can register vehicles, a whole myriad of scenarios coming into play there. Other legislators are going more on the employer sanctions front. That, interestingly enough, when the leadership made it clear, they expressed a commitment, not just a goal but a commitment, they're going to get some sanctions measured out this year.

Dennis Welch:
And they have more pressure on them right now, because Russell's threatening to take an employer sanctions initiative to the ballot if he isn't satisfied this year. You probably want some sort of deal hammered out in the legislature. If there are any unforeseen problems, you can rework that a lot easier than if it's passed by the voters.

Michael Grant:
I know one of the debates in the past on employer sanctions has centered around the use of the federal database and whether or not it would mandate use of that, give you a safe harbor if you used it. I think some recent concerns have been raised by -- swift apparently had used that database, and it turns out --

Phil Riske:
Turns out it was 75 percent of their people, which will cripple a business.

Phil Riske:
Noticeably absent, I think, in the governor's state of the state, was a lot about immigration. Don't you get the feeling, about all she's really concerned about this year is employer sanctions?

Paul Davenport:
She didn't mention that at all that I can recall. She talked about that in her budget and state of the state was more on what we've already done, what we're pressuring the feds to do, and what they should do. I'm not looking for initiatives on that front to come from her. I'm thinking that's coming out of the legislature.

Dennis Welch:
She only mentioned like five million or three million to go into a stolen car program down around the border.

Paul Davenport:
Border gang-related enforcement.

Dennis Welch:
In regards to sanctions in the pilot program, it would definitely cripple businesses out there. And also because they also need to change their hiring practices, because some may have to ask questions that right now they're forbidden to ask under federal law and guidelines.

Phil Riske:
I haven't heard much optimism about Congress being able to do anything comprehensive this year, especially with the war issue.

Michael Grant:
And plus, the presidential election cycle started about four months ago. So the governor's plan on kids' care, take it up to $60,000 for a family of four.

Paul Davenport:
That's a multiplication of the federal poverty limit. I think it's three times that instead of the current two times that. That doesn't have at least a paper price tag for the state, only talking about $6 million for the end of -- through one half year of implementation. So you figure in a whole year, it would probably be at least twice that, because that's a whole year instead of half. And it would be more or less implemented by then. She also wants to get rid of the so-called gag rule so they could have outreach for kids care at schools. They're running into resistance specifically on the front about expanding kids' care programs, health coverage for children of low income families. The Republican majority seems to focus more on private coverage to do what you can to bolster that and make it more affordable, maybe tinker with coverage mandates related to that and the state program, to try to push that in. That seems like a real loggerhead shaping up there.

Michael Grant:
Speaking of kids, there's some capitol funding debates on all-day k.

Phil Riske:
I'm going to give that to Mr. Davenport.

Paul Davenport:
I had thought it was somewhat behind us, but it is shaping up as another budget issue. It comes down to the fact that the governor wants the state to pick up the costs. When you have kids now on half-day classes, you can double shift them. I don't know how many do that, but that's the theory. You put in one class all day; you've got to have separate classrooms for them. Some districts under various formulas would need more classroom space.

Michael Grant:
More bricks and mortar.

Paul Davenport: So you'd have the state with supposedly -- about $160 million over six years is the advertised cost on that. The current law says that's a responsibility for the districts and the charter schools. So that, again, puts the Republican majority at odds with the Democratic governor over that issue.

Michael Grant:
Have you noticed what's happening here? Everything we've discussed tonight is stuff that should have gone away last year, and it's all back.

Dennis Welch:
And it's all under intense attention.

Michael Grant:
Yes. Well, let's talk about people. The Democrat versus an internecine warfare, they've gotten more numerous --

Phil Riske:
That's your second big word tonight.

Michael Grant:
Yeah.

Phil Riske:
I give credit to Jim Small at "Capitol Times" for covering this. It actually started right after the election in the organizational meeting when Phil Lopes was elected by one vote. There was a problem right there.

Michael Grant:
Well, that sounds like a mandate to me -- [laughter]

Phil Riske:
One part of the problem is they've increased their caucus by one third. And one of the house staffers said, it's like herding cats. But what happened recently was some of the more veteran Dems went to speaker wires, seeking some committee assignment changes that the minority leader didn't like. Well, he granted the changes and a big schism has developed.

Michael Grant:
He's more than happy to rearrange the cats.

Phil Riske:
He's playing lopes really well.

Dennis Welch:
It certainly has led to some interesting discussions that spilled onto the floor, actually.

Phil Riske:
I think as far as the effect on the Democrats and their legislation and fighting for the governor's programs, I don't believe it's going to have an effect. It makes interesting copy.

Michael Grant:
Let's do a lead on a couple of things coming up tomorrow, and then next Saturday. The Dems elect their party chair tomorrow?

Phil Riske:
They do.

Michael Grant:
What's going to happen?

Phil Riske:
It's a primary between David Wade and Randy Camacho.

Dennis Welch:
Why wouldn't wade retain his position easily? Six seats in the house and one in the senate. They sent Harry Mitchell off to Congress. It was very successful.

Michael Grant:
Nothing succeeds like success.

Michael Grant:
And then a week from now --

Phil Riske:
This has been allowed. Randy Polen is going against Lisa James and it's sort of a microcosm -- the third big word for the evening -- of what's going on in the party, it's across the nation. Some people are saying, look, we haven't learned anything from what happened in November. The party has got to get back to its base.

Michael Grant:
Its roots.

Phil Riske:
Yeah, low taxes, strong economy, and not immigration. We're not a party of immigration. But others don't feel that way. You also have the McCain factor involved here.

Michael Grant:
Yeah.

Phil Riske:
There's a camp that is pro-McCain, and that would be the Lisa James camp. And you have Randy Polen, an old fan of John McCain. Despite all of this, and despite charges that Randy would hurt the fund-raising ability of the party, it appears that he's probably got it.

Michael Grant:
Okay. Arizona Supreme Court has finally cut loose the details of its ruling last year that allowed proposition 107, the protect marriage Arizona amendment, to remain on the ballot. I understand they changed the test for evaluating the single subject requirement.

Paul Davenport:
What they did was dump part of it. This was a complicated subject that relates to a single amendment rule in the state constitution that says, basically, when you're going to ask the voters to amend the constitution, there can only be one amendment in each ballot measure. That gets subjective real fast. If you have a complex issue, you might want to do three or four or many more things.

Michael Grant:
Which was the defense being offered for the same-sex marriage amendment, is you had to deal with it comprehensively. It wasn't just marriage; you had to talk about civil unions and domestic partner benefits.

Paul Davenport:
All to support the goal of strengthening and defending marriage.

Paul Davenport:
It's that, it's banning same-sex marriage, and also banning things like civil unions and domestic partner benefits. The court issued its ruling back in time for the ballot to be handled. But as is typical, they issue an opinion months later, after they get their legal t's crossed and i's dotted. It took them a while on this one. There's a lot of room for lawyering on this issue, and they've taken away one part of it. Used to be they would talk about whether a reasonable voter would consider a package to be one package, or whether a reasonable voter would look at it and say, I don't like that part, but I'm going to have to vote for it to get another part. They said that involves trying to predict what voters are going to do.

Michael Grant:
It makes us a mind-reader, somewhat difficult.

Paul Davenport:
They still have a mish-mash of concerns. Do they have a common factor, are they logically connected.

Michael Grant:
Not a surprising ruling. The court had telegraphed that it felt like it probably needed to do something on the basic judging criteria, because they were getting --

Paul Davenport:
The justice, during the last election cycle had written -- I forget whether it was a dissent or a concurrence, saying we've got to simplify this. He called it a thinning of the legal underbrush and welcomed it.

Michael Grant:
From the hallowed halls of the Arizona Supreme Court, let's drive down the highway to the English language court decision and the hearing process.

Paul Davenport:
It's plodding along, but it turns out it's going to, at least in the twin cities, the court dates, maybe three weeks. They think it'll be wrapped up next week. They'll have time to file closing arguments in writing instead of in the court. That would put it on a time line for a ruling in March. It could slip a little bit. That would mean the legislature is still in session. If the judge tells the state, you've got to do more than you did last year; another issue that might be back, that would leave it for them to deal with right near the end of the session.

Michael Grant:
Incidentally, Dennis, last week we heard Tim Hogan had asked for and made an offer to settle this suit. The legislators were kind of waiting to sort of talk to their counsel and find out. Did we develop any more feel about how the legislature felt about the proposal for $675 per pupil, as a settlement?

Dennis Welch:
Everybody being somewhat quiet and doesn't want to talk about this yet. They don't want to sway anybody's opinion or put pressure on anybody to go one way or another.

Paul Davenport:
They're taking a wait-and-see attitude, from what I can tell. Hogan has not gotten a response yet.

Michael Grant:
Okay. Loop 101 cameras slowed everybody down in Scottsdale by an average of nine miles per hour, which cut the average speed down to about 97.

[Laughter]

Michael Grant:
Which was good, that's progress. Now they want to turn it over to the state. What do you think?

Dennis Welch:
You know, I was talking with the Senate Majority Leader, former head of transportation, and a staunch opponent to photo radar last year. He says, well, you know, this proposal to turn it over to the state might just be a good idea. He was really uncomfortable last year with Scottsdale operating this thing on state property and reaping all the financial benefits from it. So this may have a bit of legs out there.

Michael Grant:
Well, you know, we commented earlier in the program that many -- all options were on the table for accelerated interstate freeway and highway construction.

Michael Grant:
This could be a new revenue source.

Dennis Welch:
The more roads you build, the more revenue you can generate with more cameras.

Paul Davenport:
You heard it here first.

Dennis Welch:
It's a real win-win situation out there.

Michael Grant:
And the governor says it's a proposal that should be studied --

Paul Davenport:
Discussed. She says there are a lot of issues to sort through. Who would pay, where would you do it, down the line.

Dennis Welch:
It's great to go out on a limb and call for a discussion and a study of an idea.

Michael Grant:
backing away from this thing and knowing some of the dynamics over there, do you think that the legislature, as constituted, would want to get into the photo radar business?

Phil Riske:
Yes.

Dennis Welch:
It depends. Speaking of the dynamics out there, sitting at the head of transportation, Ron Gould is opponent to everything with the government. I'm sure a lot of lawmakers are considering the financial forecast and would love to see some extra money coming in.

Michael Grant:
Panelists, on that exciting radar point, we are completely out of time.

Phil Riske:
I suggest you keep this show on file, run it a year from now, and it'll still be good.

Michael Grant:
All right.

Announcer:
Now the city has asked the state to take over the program. The cover says she won't rule it out. Monday night at 7 on channel 8's "Horizon."

Michael Grant:
Tuesday, "Horizon" is preempted for President Bush's State of the Union Address. Wednesday we'll analyze the State of the Union Address with Patrick Kenney, the chair of the ASU Science Department. Thank you for being here on a Friday. Have a wet weekend. I'm Michael Grant. Good night.

In this segment:
Dennis Welch:East Valley Tribune;
SPOTLIGHT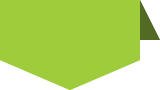 STAY in touch
with
azpbs.
org
!
Subscribe to Arizona PBS Newsletters: