Local reporters discuss the week's top stories.
Transcript:
Howard Fischer:
It's Friday, March 16, 2007. In the headlines this week, lawmakers approve sanctions against those who hire illegal immigrants.
A house panel has approved a controversial measure regarding Arizona courts and how they can pick jurors. And, this journalists roundtable could have some competition. From the state's version of c-span. All that next on "Horizon."

Announcer:
Horizon is made possible by contributions from the friends of 8. Members of your Arizona PBS station. Thank you.

Howard Fischer:
Good evening, I'm Howard Fischer and this is the journalists roundtable. Joining me to talk about these and other stories are: Dennis Welch of the East Valley Tribune, Robert Robb of the Arizona republic, and Phil Riske of the Arizona Capitol Times.

Howard Fischer:
Well illegal immigration is once again back on the agenda. This week lawmakers focus on the companies who hire them. The house approved a plan to penalize the companies that knowingly employ illegal immigrants. Dennis, what kind of sanctions are we talking about here for companies that do in fact hire illegals?

Dennis Welch:
We're talking monetary sanctions here. I guess your talking about the republican version out there if you get caught filing a false affidavit here anywhere between $2,500 and $50,000 for first offense on that. It's pretty stiff. It definitely has teeth.

Howard Fischer:
As I understand this, you're not actually being penalized for hiring an illegal. You're being penalized for signing a statement falsely that you don't hire illegals. This seems to be removing by the whole step here. Why are we playing this sort of game?

Dennis Welch:
I guess it's one way to get around the pilot program. They've been talking about have businesses sign up with this the federal pilot program to check and see if their employees are indeed here legally. The argument has been that this doesn't work very well and this might be a way to circumvent that.

Howard Fischer:
Robb, the Democrats said we don't want this affidavit thing. We just want to force companies to sign up with a basic pilot program where in a sense you run all your employees through? Is that better alternative than having people sign affidavits?

Robert Robb:
Well the basic pilot program queries a database that determines the eligibility for both employment and for social benefits for a variety of programs. State and local governments have been using it for years. It is voluntary for businesses under the federal program. Every indication is that it works quite well. The errors that the business community is fond of citing tend to be input errors it's not actually the system making a wrong judgment. And those are fairly easily resolved. The problem is, is that it is a voluntary program on the federal level and it is unclear whether the state can mandate it and unclear how much of an expansion of access to the database can be absorbed before you trip the outer limits of the system's capacity.

Howard Fischer:
One of the things the governor keeps saying, last year, Phil, she vetoed a Bill on employer sanctions saying it wasn't tough enough. Now the Republicans have come back with a bill with felonies, loss of license. Is this the kind of thing she can sign or are we just getting a lot of posturing here?

Phil Riske:
I think that's a $64,000 question. I mean you ask people around the Capitol and nobody really has a feel for whether she is laying a trap for somebody or whether she will sign it because it's an off election year. But I think before we get ahead of the game, there are two questions. What will the senate do to the bill? I assume it will go to commerce. Barbara Leff. We tried to contact her today to see how she came down on the bill in the current form. But one of the questions I wanted to ask Bob was given what's going on in Scranton, Pennsylvania, with local city ordinances regarding immigration, the prediction among the Georgetown lawyers is all of this is going to maybe end up in the Supreme Court. In other words, can a state law or a municipal law live in harmony with federal immigration assuming that congress gets off it's duff and passes something?

Robert Robb:
There have be some court decisions including by the U.S. Supreme Court which says enforcement of immigration is a federal responsibility and is assumed by the federal government. However the federal government has also in various acts of congress given some leeway to local actions particularly with respect to enforcement of immigration laws and I think this court might look at those issues a little bit differently. With respect to the governor Howie, I really think she's going to have a hard time-if this is to survive the senate process. She's going to have a very hard time squaring a veto of this with what she said in the past. She criticized last year's bill because it was too lenient. It provided amnesty to an employer who was charged with hiring an illegal worker would simply have to fire the illegal worker and get off Scot- free. And so I think she's kind of trapped with her own rhetoric as are the democrats. In their hearts of hearts I don't think they want to see a strong employer sanctions regiment. But what they have said I think kind of traps them.

Howard Fischer:
That's a good point because the vote on the bill after all the democrats supported the lesser alternative the basic pilot program. Half of the democrats ended up voting for it.


Robert Robb:
I actually would argue-that the penalties were less. That the Requirement to use the basic pilot program was actually a more strenuous restriction. Right now employers with the current federal process simply have to check that they have looked at, documents, which are easily forged. The federal program, the basic pilot program is far less easy to game. So one of the things that the republican bill does is to try to create a strong incentive for employers to--even though it's not required--to nevertheless use the program because using the program creates a rebuttal presumption that you haven't knowingly hired an illegal worker.

Phil Riske:
I think Jack Brown summed it up as far as democrats he says you know this is a bad bill I had to hold my nose but I am not going to be one to vote against it. They're pushed in the corner.

Howard Fischer:
Well the question of how easy or hard is to spot is illegal. Dennis I know we came across something earlier this afternoon. Even as the house was debating the bill yesterday they found out I guess, one of the staffers was you know watching out for la migra.

Dennis Welch:
Well that's the great irony of this. While they were debating this employer sanctions bill apparently it was found that the janitor who works at the house was indeed he was here illegal. They didn't release his name today or anything like that. But they did check and found out he wasn't authorized to be here.

Howard Fischer:
That raises questions. I realize the janitor is not exactly speaker of the house but has access to the place and the trash and all the notes. You have to wonder so exactly what screening is the house doing of its employees?

Robert Robb:
Or what value is the trash at the Arizona legislature. [ laughter ]


Dennis Welch:
Who would exactly be fining the $2,500 had this bill had been passed? Would the speaker have to pay that money?

Howard Fischer:
I think on general principles the house publicist.

Phil Riske:
I'm going to go out on a limb, you know this is such an emotional issues and has been I bet we're looking at another month on this particular legislation before.

Robert Robb:
There's a political dynamic that's highly relevant which is Russell Pearce, the prime sponsor of the measure, has said that if something meeting his satisfaction doesn't pass the legislature he will launch an initiative and he is the architect behind the previous anti-illegal immigration measures that have gone to the ballot. So there are some in the legislature who really don't like the idea but fear if they don't find something that meets Pearce's satisfaction they may look at something even worse on the ballot.

Dennis Welch:
This goes beyond the legislature into the business community. Cus the business community is scared to death of something going to the ballot. As you mentioned last year, we passed four different measures with overwhelming support. And changes are if it gets to the ballot, it's going to pass.

Phil Riske:
Here's an interesting sidebar the house Dems today wanted to meet with agents or our congress people to talk about the issue and explain how difficult it is for the state legislatures to deal with it. Well three representatives of the eight representatives showed up. One of the Republicans told Gallardo that most of them didn't come because it was opened to the media which makes you wonder why our folks in Washington don't want to discuss this issue in anything other than private.

Howard Fischer:
It raises the question. Part of what we've heard all along is from our governor and some people is it's the fault of those people off in D.C. all of sudden they are here, and do we get to ask them questions?

Robert Robb:
Probably the reason they don't want to discuss it in public is that in order to achieve anything at the federal level--and an awful lot of people are going to have to back off the previous positions they have taken on this issue, I think that may actually be in the process of happening. I think between Bush from the white house pushing and Ted Kennedy from the democratic caucus pushing, you might actually see sometime in late spring, early summer congress take up this issue seriously perhaps for the first time.

Howard Fischer:
We also saw this week our governor sent a letter to the president, president Calderon of Mexico saying we wanted you guys to fix it. Ok Bob, we know how powerful our governor is. What did you think she accomplished with her letter other than a little ink?

Robert Robb:
I think that's what she intended to accomplish with her letter. She's been very skillful in protecting her flanks against what is probably her largest political vulnerability which is illegal immigration. Despite the fact that those measures that were on the ballot passed with over 70% of the vote and an attempt was made by her Republican opponent to run against her on that issue, she won with a thumping 65% of the vote. Her political strategy on this is working quite well. Sending bills to the federal government that she knows won't be paid, giving the President of the United States and Mexico gratuitive advice, it's working for her.

Dennis Welch:
At one point do voters get frustrated that she employs the same tactics every year? You know every year she going to send a bill to congress, to the president, that they are not going to respond to. And she keeps shoving off the responsibility to congress. At what point do the voters say listen, you need to do something.

Robert Robb:
If depends upon whether congress acts. She's bought time. If congress now acts, then she succeeded. It's clear the voters of Arizona want state action in lieu of federal action. If federal action isn't going to occur. Thus far she's been able to position herself as wanting to do enough of that to keep it from causing her political damage even though the things that she opposes continue to be adopted by the voters and the legislature.

Howard Fischer:
Let me shift gears a little bit here Phil, the governor just got back from Iraq and we talk about posturing and everything else. I listened to the members of congress, the democratic majority now about the war and getting out. It seems like our governor is on a different page than members of her own party?

Phil Riske:
She is out of step. She is out of step with Representative Giffords and Hillary Clinton and Barack Obama She's not out of step with John McCain or Jon Kyl. But the trip was interesting. As I understand it she knew two weeks ahead and the department of defense said you have to keep your mouth shut on this one. But then when we saw the entire week of no public schedule, everyone went this is unusual. She was told to pack light. She went over there in Kuwait and Iraq and Afghanistan and visited some soldiers in a German hospital and came back and basically said, you know, we went in wrong but we shouldn't go out wrong. She's right down the middle on this thing.

Howard Fischer:
Dennis, you and I and everyone around the round table we have all been schmoozed shall we say by publicists and sweet-talking government bureaucrats. Our governor was like the 36th governor to go over. Is this just part of the department of defense magical mystery tour?

Dennis Welch:
Well it seems I mean, there was three governors that went over there, I mean besides Napolitano there was the two governors, couple of republicans Pawlenty from Minnesota, and I think the governor from Oklahoma went over there. Both of those governors can back and said they had seen progress over there. I don't know how much you can really tell because literal she went over there and was--talk about being schmoozed, wined in dined I guess she had a lot of dinners and meals with a lot of the soldiers and the troops and stuff like that. And for those three governors to come back to their constituents and say well we've seen progress or I don't think we're ready to withdraw yet, I mean that's pretty good P.R. for the department of defense I would think.

Howard Fischer:
What can you learn in the two days in Iraq? I mean Bob we've all been dropped into these situations as reporters.

Robert Robb:
If congressman can go over there and spend two days and come back instant experts, why should it be beyond the capacity of governors? I think you do get a sense of a place. I recall one time during the civil war in El Salvador I went down to be part of the department of state program. The sense of security was so oppressive that you got a palpable feel of how driven that particular society was at that point in time. My guess is that feeling it, experiencing it does add an element of understanding at least on the reality of the ground if not the geo-political strategies that are involved in trying to resolve it.

Phil Riske:
What do you think the chances are that one of the 3,000 Arizona National Guard people pulled her aside and said governor this is a mess over here? This is really bad?

Dennis Welch:
The problem is if you are trying to gauge a real objective assessment of the place, you are only there for a little time and heavily secured and everything is probably scheduled and timed to the nth degree. I don't see how you could get past that to get a real general assessment.

Phil Riske:
What do you think it was?

Howard Fischer:
The only thing I can give you is, do you remember when Jonathan Peyton came back from Iraq and he had served over there he said the DES cafeteria looked better.

Robert Robb:
Although I suspect he had a different menu than the governor did.

Howard Fischer:
I want to shift gears a little bit. Phil, one of the things that's been happening at the capitol this week has to do with jury selection. A couple years ago when Maricopa county started creating multiple courts. You now have a situation where jurors can live in Surprise and suddenly they are called to Mesa or they live in Mesa and they are called to the northeast district. Looks like the legislature now is trying to make jury districts or at least some legal form of, if you will residential discrimination.

Phil Riske:
Right. As a matter of convenience so you don't have to drive 180 miles. The state constitution says the jury pool must come from the whole of the county. As a matter history back in 2000 and 2001 Maricopa County went ahead and did it on the sly. It was challenged and stopped. But Senator Gray, Chuck Gray I believe it is, has a bill that would call for jury districts for the convenience factor. I don't know if that would be done statutorily. Wasn't there some word if the Supreme Court or chief of superior court said it was okay, then it was okay?

Howard Fischer:
Which raises the question. I realize county lines are arbitrary but if your lets say, poor Latino, do you want to be tried by Northeast Phoenix jury district of people living in the Paradise Valley? Do you get a fair jury in Northeast Phoenix? Maybe you do, Bob, I don't know.

Robert Robb:
I'm counting on it. I think there's a way to balance a--saving people long commutes and developing a jury pool that is demographically reflective of the county. It would not seem to me the sort of thing that's impossible and Maricopa County was a compact place at the time this constitutional amendment was adopted. And there are federal requirements with respect to having a jury that is demographically reflective and so I suspect there be a bit of gerrymandering as you draw the districts to try to develop a sense of compactness and while still ensuring you can meet any demographic distribution requirements.

Howard Fischer:
There was another development this week Dennis also dealing with jurors. Couple of years ago the legislature said if you get to be 75, you get to opt out of jury service and someone challenged that. Court said: oh that's okay, not all old people think alike so somehow you are still getting a fair jury. Is it fair to say once you reach 75 you don't have to serve anymore?

Dennis Welch:
No, it's totally unfair. I have to go to jury duty. I think everybody over 75 has to go to jury duty. If you are going to participate and vote and all that other kind stuff, part of your civic responsibility is going to jury duty.

Phil Riske:
I wonder I suppose the defense bar would at least know this. How many 75 and plus people are actually picked to serve on a jury.

Howard Fischer:
They may be all more available if they are not working.

Robert Robb:
Jurors I do understand trend older. Whether they trend that older I'm not sure.

Howard Fischer:
One other sort of related story, sort of a consumer story. Bob, Pam Gorman is an anthem republican known for her laze fare attitude but apparently Ms. Gorman was having a little problem with her cell phone and now wants to regulate cell phone service.

Robert Robb:
This was an illustration of the notion that all politics is personal because she was upset apparently with her telephone provider--her cell phone provider and developed a bill that would have superseded whatever contract provisions exist for cancellations or grievances and simply said a consumer that felt the provider was not fulfilling their promises could cancel the service. The bill was defeated on the floor of the senate 11-16. Taking the procontract right position was 10 democrats. In taking the proconsumer position was 10 republicans and only one democrat. You had a role reversal as I said illustrating that politics are personal.

Phil Riske:
It turned into a big debate on influence of lobbyists as well. It was kind of a sidebar. It got kind of heated.

Howard Fischer:
I want to go to one more subject before we leave the show. Arizona capitol television gets to see on T.V. what we have to watch all the time. Tell me, Dennis, if people watch what we see all the time, will they have more or less respect for lawmakers?

Dennis Welch:
I think they will be more inclined to vote them off the island as it were maybe. It's started a whole government T.V. thing where it's going to be Arizona's version of c-span. Anybody out there who watches knows how riveting c-span can be.

Phil Riske:
It's much ado about nothing.

Dennis Welch:
As long as they could do something maybe like they do in the House of Commons in Great Britain where they get to yell at the Prime Minister Maybe you could bring down Governor Napolitano and you know.

Howard Fischer:
Bob, you know there is a law of physics that simply the act of observing something changes it. If lawmakers know they are on T.V. even if its channel 123 up on the digital, are they going to talk more or less?

Robert Robb:
They are going to talk more. C-span has had an effect. There is a critical mass of political junkies who watch these things and are influenced by what we say and then they have radiating influence. Because they are political junkies and are known to their friends as political junkies and they do have a degree on influences. I do believe it will have an effect; the effect on politicians is obvious. If there's a camera available, they will play to the camera.

Howard Fischer:
And so if Sheriff Joe wants to get his own face on there, he's looking for his own T.V. channel.

Phil Riske:
He'll find a way.

Howard Fischer:
Panelists, thank you very much. It's been an interesting week. We'll all get to go home and watch Arizona capitol television.

Larry Lemmons:
The Arizona Republican party has a new chairman. We'll talk to him about immigration, John McCain and the future of the Republican Party in the state. And we help kick off Air force week with a look at the impact Luke air Force Base continues to make on the Valley. Monday night at seven on Channel 8 "Horizon".

Howard Fischer:
Tuesday is environmental day at the legislature. That does sound like an oxymoron. Learn what environmental bills the legislature is considering. Wednesday, a conversation with author and satirist. P.J. O'Rourke about his new book. Friday, we'll be back with another edition of the journalists roundtable. Coming up next reinventing corporate leadership, that's coming up on "now." Remember its Saint Patrick's Day weekend, if you see a leprechaun out there, it means you've had too much to drink. I'm Howard Fischer. Have a wonderful weekend. Good night.
In this segment:
Dennis Welch.:East Valley Tribune;
SPOTLIGHT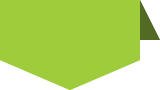 STAY in touch
with
azpbs.
org
!
Subscribe to Arizona PBS Newsletters: