Don't miss HORIZON's weekly roundtable where local reporters get a chance to review the week's top stories.
Transcript:
Howard Fischer:
It's Friday, April 20th. In the headlines this week. A new deterrent is in the works to stop people from drinking and driving. The governor vetoes a bill dealing with sign walkers and, on the subject of the governor, exactly what is a governor worth in Arizona? All that next on Horizon.

Announcer:
Horizon is made possible by contributions from the friends of eight, members of your Arizona PBS station. Thank you.

Howard Fischer:
Good evening. I'm Howard Fischer of Capitol Media Services. And this is the Journalists' Roundtable. Joining me to talk about these and other issues are Mark Brodie of KJZZ Radio, Kathleen Ingley of The Arizona Republic and Dennis Welch of the East Valley Tribune. Arizona is considered to have some of the toughest drunk driving laws in the nation. And now Mark, we're looking at tightening up even again. What are we going to do here?

Mark Brodie:
Yea, this week the House passed a bill that would basically for any first time offender a .08 which is the lowest blood-alcohol concentration level for a D.U.I. you get one of these ignition interlock devices in your car which means you basically have to breathe into a tube to prove that your BAC is below the legal limit. Any first time offender gets one of those in their car.

Howard Fischer:
The law now requires ignition interlocks only for repeat offenders and those who are guilty of what they call extreme D.U.I. which is .15 and above. What's the logic behind saying a first time offender should also have that?

Mark Brodie:
Well what supporters say is that first time offenders have sometimes done it before. They just haven't been caught before. Also this is one of those crimes that can have deadly consequences, that even if you just do it once you could kill somebody. The deterrent should be that you should have this punishment in your car.

Howard Fischer:
Well we've got an interesting relationship in this country with alcohol, Kathleen. It's sort of a legal drug. I mean, are we moving toward a new prohibition here in terms of making sure nobody drinks and we're going to scare people off of drinking on the fear of having to put an interlock there?

Kathleen Ingley:
Well if we scare them out of away drinking and driving, I think some would argue that that's probably a good thing. We have a long history and I think we're moving along the curve of finding ways to keep people from driving after they've been drinking. Think of designated driver. When we were talking about going to college in the 60s and 70s, well nobody heard of designated drivers then. Now it's very common. To me, I think if this scares people, the scare tactic to me is I don't want this darn thing in my car. Maybe people will not want it in their car and that will make people hesitate from getting it in their cars.

Dennis Welch:
It's kind of almost like a scarlet letter if you would for drinking. You're not going to want to bring friends and family into your car and say, gee, what's that? Why do you have to blow into that every time you start this darn thing? It's not really appealing socially.

Mark Brodie:
And one of the things that critics of this bill said that the first time offenders the shame of being arrested and having your neighbors and you're your friends and your family know about that that should be enough- it should be enough of a deterrent. You don't need the interlock device.

Howard Fischer:
But is it-- that may be true if you're living in Bisbee and everybody knows everybody's business. If you happen to be living, Dennis, let's say in the East Valley and nobody knows what you're doing is there really a shame in being arrested for drunk driving or does it really come down to having your friends in the car and saying hey dude what's that tube?

Dennis Welch:
Well I don't know if it comes down to that kind of thing. I mean, certainly there's that social pressure out there that you don't want to be seen as violating the law, there is that stigma out there. It's bad to drink and drive out there. People know this but they continue to do it anyway. I just find it interesting that we keep legislating this thing. I mean at what point are we just not going to outlaw a single drop of alcohol and you can't get behind the wheel. I mean it seems like we are moving that way anyway.

Howard Fischer:
Like what we have in Europe.

Kathleen Ingley:
Yes, that's right. Of course, in Europe you have much better alternatives to public transportation. It sort of is mind-boggling when you think about you go to a bar, you look at all the cars lined up outside. How many of those people are traveling with a designated driver? Not many. When they come out, how will they get home? They are going to get home in their cars. That's realism. I just want to mention one other point here and that's the cost. Some people have mentioned, because this is not free. They don't just say, here you are. You can get this in your car. You pay something like 120, 100 bucks to get it installed and then something like $70 a month. And there are some people that argued that it's unfair to low income people, you know, if you're caught just over the limit. You're scared. You're never going to do it again. But you still get stuck with this. Also, I don't know. Does the bill say -- how long do I -- is this for life? I mean, when does it stop?

Howard Fischer:
Well, it's a one year issue. Now here's one of the interesting things. And I know you've looked at this, Mark. The device is set so your car won't start if you blow above a .03, which is less than half the legal limit. It seems to me that some of the restaurant owners are a little upset that anybody that has that device in their car won't even have a glass of wine with dinner for fear their never going to get out of the parking lot.

Mark Brodie:
Oh sure, that's a legitimate concern that restaurant owners have. I think that if you're going out, if you have one of these in your car, as you said, you can't really worry about it, you can't even take the risk because your car won't start and you won't be able to get home. I think supporters would say, well, maybe if you've been caught drinking and driving it's a good thing that you can't go out and have a drink, even just one.

Howard Fischer:
Okay. So here's the question, Dennis. Let's assume you got popped for D.U.I., you have the device there, you've drinking again. What's to keep you from having your buddy from blow into the tube and say, hey, yea go on. I mean is this really foolproof?

Dennis Welch:
Well, I guess the logic behind that would be if your buddy is with you and he can blow into this thing and pass, why isn't he driving the car? You would think like just logically the sober guy would b like hey, okay, if you can't start this why don't you let me take over and handle it?

Howard Fischer:
There's another bill that sort of relates to the whole law and order thing this week, the governor vetoed a bill dealing with G.P.S. Monitoring. Right now the law says if you're convicted of a dangerous crime against children when you get out on parole you have to have an ankle bracelet that monitors where you've been. This bill would have said we'll only monitor the most serious and she vetoed that. Why?

Mark Brodie:
Well what she said was that she is not convinced that narrowing it down from just level three the most serious of the offenders is a good idea. Now the bill didn't say it can only be level three. It said level three has to and at their discretion judges can also put the monitors on levels 1 and 2. The sponsor of the bill, Jim Wearing of Phoenix, said you know we have a finite amount of money. We have a million and a half dollars to monitor all of the sex offenders who have been convicted of these crimes in the state. We need to really be targeting the worst of the worst. We need to be going-you know, watching what the level threes are doing. And if there's money left over, then we can look at some of the others.

Howard Fischer:
Dennis, Representative Lynn Lopez had a press conference and insisted that somehow we're going to let all these sex offenders loose. It seems to be, though, that a lot of the people, who she said were going to support the veto, really didn't.

Dennis Welch:
She seemed to be certainly the minority out there as opposing this bill. I guess it only mattered that the governor sided with her at this point, too. She held a press conference a little over a week ago coming out in opposition of this bill even though most of the law enforcement agencies throughout the state had come out in strong support of this measure.

Howard Fischer:
So where's the line in terms of, it's going to sound like a funny question, are all sex offenders created equal?

Dennis Welch:
Well, according to if you listen to the governor, she is basically kind of saying, well, until we know otherwise we're going to have to treat them all as an equal threat to our children and to our families out there.

Kathleen Ingley:
But I think you really do have to look at the cases and what the cases are. I mean, sex offenses are horrific. And I was on a grand jury last year and we heard a few cases that just were horrifying. And people that you just want to lock up forever. But then we did hear a few of the consenting teens kind of on the bubble, another teen. And it pulls in all kinds of people. What we need to do is really focus on the most dangerous. A number of years ago when we were looking at sex offenders at The Republic we looked at intensive probation, which was the human thing, not the bracelet. But that seemed like it had - you know, it was pretty darn effective.

Howard Fischer:
Sure. Kathleen, I want to switch gears here to another gubernatorial veto. Scottsdale has an ordinance that bans what they call sign walkers. There was a bill that went through the Legislature that say cities can't ban them and the governor said, I don't think so. Tell me a little bit about what the issue is in Scottsdale and what the governor's thinking is.

Kathleen Ingley:
Well, Scottsdale wants to stop the people who are out there with the signs for the homes, the furniture going out of business, how many places can be going out of business? You have to wonder. And a couple of other communities have been flirting with this idea. So the bill was put forward to stop communities from regulating it, kind of pushes the free speech idea. The governor vetoed it on, one of the main reasons being that this interferes with local decision-making. And local communities, I'm sympathetic of that because local communities have a long history of making sign ordinances. And if you just happen to have a person behind your sign, it is still a commercial sign. And then the other argument was that people can get in obtrusive places or whatever. The issue isn't though should they do it or shouldn't they but local control, should cities decide.

Howard Fischer:
Okay, but here's the question. The ordinance as I understand it says you cannot have a sign for commercial purpose. If you want to stand there with a 4 by 8 sign and say the end is near and block view and block traffic you can do that. So is this sort of an infringement in terms of commercial speech?

Dennis Welch:
I mean, some people are definitely going to look at that. I mean, it's a free speech issue. You definitely have the right to go out there and promote your business and a lot of things. And these are public sidewalks. Basically it's going to come down to maybe that.

Kathleen Ingley:
On the other hand, I would say that businesses can't put -- there's a limit to how big that sign can be up over your business. No one has trouble with that. I don't know quite what the difference is if you have a person there holding it. Obviously you're a person saying that the world is ending but you know--one business isn't going to have ten of them--or one world ender isn't going to have ten signs probably there.

Howard Fischer:
Okay. But where does commercial speech begin and end? Mark, I'm thinking of a situation: a new McDonalds opens, Ronald McDonald is out front in Scottsdale. Are they hauling Ronald off in handcuffs here because he's there as a sign for commercial purpose?

Mark Brodie:
That would be really bad, wouldn't it? I mean, first of all, you wouldn't be able to get the ankle shackles around those floppy red shoes. I mean, you'd definitely have to use handcuffs. But that's an excellent question. At one point -- I'm thinking of a street where I see a guy dressed up as Uncle Sam walking not really with a sign but walks up and down and sort of points people into the auto dealership. Is that okay? He's basically doing the same thing just without a sign. He has a little horn and walking up and down the street. So it's interesting, sort of the well, what if I do this, what if I do that? You know, what's allowed, what's not allowed.

Howard Fischer:
And that gets into some interesting issues of selective enforcement. I want to turn to sort of a related issue of people hanging around street corners. The House has passed a bill on what they call day laborers says you can't hang around a street corner for the purpose of looking for labor if you're blocking the sidewalk. What's the problem here and what are we trying to solve?

Mark Brodie:
Well, the problem as couched by it's sponsor John Kavanagh of Fountain Hills was that it's a public safety issue that people are gathering on street corners, blocking traffic, looking for work. People are pulling up blocking traffic trying to hire people. What he wanted to do was just basically get everybody out of the way and let traffic flow smoothly on the streets and pedestrian traffic flow smoothly on the sidewalks. Now there's some question as to how enforceable is this? Are police agencies going to enforce this? But it was really sold as a public safety issue in this one.

Howard Fischer:
Well, and that-go on, Dennis, I'm sorry.

Dennis Welch:
I was just going to say, couple that with Scottsdale with the sign walkers bill, who's going to be allowed to be on the public sidewalks anymore? Back to the point of day laborers. I believe there was one lawmaker who objected to this bill saying, how can we make it illegal to be on the sidewalk at all? I mean it, raises a very interesting question.

Kathleen Ingley:
Although I would like to know whether -- what the overlap is between the people who support allowing the sign walkers out there but don't want illegal -- I'm sorry, job seekers, many of them immigrants, looking for jobs, using the exact same argument but taking opposite--

Howard Fischer:
Well, depends on whether you're in Scottsdale and you're brown. But that's a related issue. But going along the same lines. If you're out on the street saying I'm here. I'm near Home Depot which is where a lot of folks hang out. The assumption is if you need somebody to help unpack some shingles, so some work, I'm available. Is that sort of coming real close to the idea of treading on somebody's first amendment rights to seek employment, to assemble in a public place?

Kathleen Ingley:
To me it seems so. I just have trouble seeing how the heck they're going to enforce this.

Mark Brodie:
If you're doing that you really better not have a sign with you.

Howard Fischer:
So the will work for food definitely --

Mark Brodie:
Definitely out.

Howard Fischer:
Definitely is out. But where do you draw the line in terms of your ability to stand around? Is it the issue that you're blocking the sidewalk, is it the issue you're looking for work, is the issue that you're just simply near a Home Depot?

Dennis Welch:
Well, the thing is, you brought up the issue of selective enforcement. I mean, you're giving a lot of discretion now to police officers out there to make this call. And that opens up to a lot of issues of, you know, could it be racial profiling out there because you would have maybe some Hispanics out there looking for work? And, you know, those types of kind of thorny issues that are out there.

Howard Fischer:
So assuming this law goes on the book, Mark, are you likely to see Phoenix police gather at 36th street and Thomas rounding up folks, or do you think they'll just sort of ignore that as being it's an option but we don't really need it?

Mark Brodie:
You know, I mean, not having spoke don't police department I don't know exactly. But looking at past experience, the law enforcement agencies in the past have been really strongly opposed to measures that would allow them to enforce federal immigration law and other sort of them taking on immigration-related issues. So I don't think it would be a stretch to say that even if they enforce it, it might not be their most favorite law they have to enforce.

Howard Fischer:
Anyone want to guess if the governor will sign this if it reaches her desk? I hear no takers here. Nobody wants to look into that crystal ball. Let me talk about the governor. Arizona has one of the lowest-paid governors in the country. Janet Napolitano makes $95,000 a year. Running Corporation that has Dennis a $10 million budget, maybe 50,000 employees. Is that an appropriate salary for a governor?

Dennis Welch:
Well the governor would certainly say she--it is. She turned down a pay raise the last time they wanted to raise this up. That was kind of -- a lot of people kind of raised an eyebrow about that. Because many people had speculated that she had done that for political reasons, being that it would keep people from running against her in the last election because they couldn't afford to take the pay hit.

Howard Fischer:
Well do you get, Kathleen, at all levels of government, the governor, corporation commissioner, the Legislature, do you get what you pay for?

Kathleen Ingley:
Well, and of course it's a problem throughout government. Because you can hear the attorney general's office has been down to see us I think every budget year because they have such a problem with their pay scale. But they are just symptomatic, we hear, from the prison system. Their salaries aren't competitive. But maybe we could say, well we're still getting a governor. So we don't have to worry about the governor so let's put the money elsewhere. I would argue that the Legislature is pretty serious. That is--it's more or less a full-time job. And no one can live on $24,000.

Howard Fischer:
But voters yet keep turning it down. They have the opportunity to pay legislators 36,000 last year. I seem to recall it didn't do so well at the ballot.

Kathleen Ingley:
Nope. Nope. It's too bad. Because the argument seemed compelling to me.

Howard Fischer:
Okay. So the fact is, if people are continuing to run for the Legislature, for the governor, that would suggest maybe we should just keep lowering the salaries so people stop running. But Mark, if you had somebody running for governor. Let's assume we were paying the governor 10,000 a year. Sort of radio salaries around here. Would you trust somebody who had a job like that for 10,000 a year? Or do you think they're only in it for the power?

Mark Brodie:
Well, I mean, that's really tough to say. There are some people who really feel a calling to public service. I mean, you hear the same argument with say D.P.S. officers that the state -- the state is losing all these highway patrol officers and D.P.S. officers because they can make a lot more money working for the counties or working for the cities. So Dennis had mentioned that this was somewhat of a political issue. The governor has said in the past that I think Arizonans deserve a raise before I do. And after having said that, it might be difficult to then say, well, let's keep D.P.S. where it is, but yeah, maybe I should make a few more bucks.

Howard Fischer:
Okay. Let me look at the other side of this equation, Dennis Welch.
If the governor of this state were paid 500,000, do we end up getting people who really shouldn't be running for governor but said, hey, for half a million a year, heck I'd run for governor?

Dennis Welch:
I was going to say, for 500,000 I'm running for governor. That's a heck of a pay raise.

Howard Fischer:
I thought that's what the Trib already paid you.

Dennis Welch:
Well I'm telling you, the $95,000 limit is what kept me from running last year. Because I just couldn't live on 95,000 a year, Howie.

Howard Fischer:
But again, where's the balance? We go through this in terms of presidential salaries. I mean, is there a level above which you're only getting people in it for the money?

Dennis Welch:
There could be that. You got to strike that balance. I mean, it's a fair argument to say, listen. You want lawmakers in a legislative body that is representative of the people that they work for. And most of the people just can't live on $24,000 a year. So I mean, yeah, you do run into that kind of thing. And you don't want to be able to put just a financial incentive out there for people to run. You want people to run for the common good, to be able to promote public service and that kind of thing. So you've got to definitely strike that balance.

Mark Brodie:
At the risk of sounding like a commercial, I would think it's tough to put a price on what being the governor should cost the state or is worth. I mean, it's a lot of power. Whatever amount of money you have is a decent amount of money. I mean, the $95,000 is still a lot of money. But at the same time, it's a 24/7 job. You're never off-duty. You're always working.

Dennis Welch:
Considering, too, $95,000 as I said, is a pretty good income considering you don't drive anywhere. About the only things you have to pay for is rent and everything else is pretty much taken care of.

Howard Fischer:
Well that raises one question, you know. We are one of the few states without a gubernatorial residence. Should that add on to the salary? Should there be an allowance for that? Since I don't think we're going to build a mansion.

Dennis Welch:
That's a question that's best left at the Legislature. If they want to go ahead and give her a raise, I mean, they can go ahead and make the decision if they want to build a governor's mansion. It seems that it's worked fine so far without it so why would you need one now?

Howard Fischer:
Let me go back to the political question of what you need to attract. There were four Republicans who wanted to run against the governor last year, none of whom had the elective experience. Some have referred to them as Larry, Curly, and Shep maybe. Len Munsil survived, he got beaten badly. Is one of the reasons maybe the Republicans had such a weak field is salary an issue or was it simply that nobody thought Janet couldn't be beaten?

Kathleen Ingley:
Oh, come on. I think for $500,000 salary she would have won. I think it would have probably attracted the same field.

Dennis Welch:
You would have attracted me for $500,000. Let's not forget that.

Kathleen Ingley:
With the exception of the four of us.

Dennis Welch:
I do think, though, I mean, there is some credibility to that. It's an element that may have worked in this but to say it's the single element that kept certain people out of the race. And I think most people are kind of looking at, you know, Representative-former Representative J.D. Hayworth is the person that might have kept out of the race. That among many factors may have all put together contributed to his decision not to run for governor.

Howard Fischer:
Then let's come back to what you were talking about, Kathleen, particularly with the Legislature. How do you convince voters that what has become de facto a full-time job is worth more than 24,000 a year?

Kathleen Ingley:
We pull out every argument we can think of on the editorial page. And I find it sort of baffling because in general it seems to me that voters for all the things people say about they don't read, they don't pay attention tend to make pretty wise, well-reasoned decisions. Not one's I always agree with. But this one just sort of baffles me.

Howard Fischer:
But is it, Mark, you know the people out there. We have people who have outside jobs. We have real estate agents, we have attorneys, we have people who run loan companies. So can an argument be made that this is still a part-time quote unquote "citizen legislature"?

Mark Brodie:
Well, you know, the argument that I had very often heard is that if you were to give lawmakers a raise you'd allow people with other kinds of jobs to be able to maybe take leave of absences or temporarily resign from their jobs or leave their jobs to serve in the state legislature as opposed to people-many of whom own their own businesses or are involved with small businesses where they can take the time off and maybe work on Fridays and catch up with stuff over the weekends when they're not in session. But that's certainly the argument.

Howard Fischer:
Well, Dennis - and I know this is going to be a loaded question. I'm sure you'll find a way to dodge the barb on this.

Dennis Welch:
Sure, sure. I'm used to it, Howie. Fire away.

Howard Fischer:
If we paid lawmakers 36,000 a year, 40,000 a year, would we get a better crop of lawmakers?

Dennis Welch:
You would get probably a more diverse crop of lawmakers, kind of going on what Mark had said over there. Because you could get more people out there that could run and that could pay their bills, you know, and do the things they got to do and serve in the Legislature at the same time. You mentioned yeah, you see a lot of real estate agents, a lot of attorneys. You see a lot of people who own their own businesses have a lot of time that they can afford to take off to go down to the Legislature. You don't see plumbers; you don't see carpenters down there, you don't see a lot of blue-collar folks. This might attract some of those.

Kathleen Ingley:
And it would let people actually work full-time at what has become a full-time job and not be torn and have to run off and take long weekends.

Dennis Welch:
Call it what it is. They want to say it's a part-time Legislature but it's not. They go after -- the Legislature shuts down for the year, they're gone for a couple of weeks and then the committee hearings gear up. They're never really gone. They're always around.

Mark Brodie:
There's summer meetings and issue things and special sessions potentially and all sorts of things.

Howard Fischer:
Do we really want those people there 52-weeks-a-year, Mark? I mean, the old saying about no man's life --

Dennis Welch:
Journalistically or as a citizen do we want them there 52-weeks-a-year? Because as a journalist, I like it when they're around, it makes my day a little bit easier.

Howard Fischer:
Okay. Fair enough. Panel, thank you. Mark, Kathleen, Dennis, appreciate it.

Larry Lemmons:
We begin a three-part series on the political and physical implications of global climate change. Two political pundits go head to head on state government issues and events and we explore the new coyote crisis campaign. A disaster drill focusing on the possibilities of a bird flu pandemic Monday night at seven on channel 8's Horizon.

Howard Fischer:
On Tuesday we'll have the second part of our series on climate change. Wednesday we'll take a look at that green summit that took place at A.S.U. Thursday an update on light rail. And Friday we'll be back with another edition of the Journalists' Roundtable and hopefully have some state budget to talk about. Coming up next on Now, errors made by the Bush Administration in the Iraq war are discussed by journalists. After that at 9:00, America at the Crossroads. And eventually at 11:00, Carly Simon singing "You're So Vain." Have a wonderful weekend. I'm Howie Fischer. Good night.
In this segment:
Mark Brodie:KJZZ radio;
SPOTLIGHT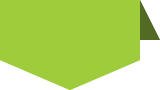 STAY in touch
with
azpbs.
org
!
Subscribe to Arizona PBS Newsletters: